In this article, I'll show you how you can get your logo designed for just $5.
---
9 Best M Logos
My colleague wanted to find out which logo design services were the best out there. He carried out a thorough experiment by testing and ranking each service. Check out his
full logo design service review
 to see how each service performed (and which one created our new logo!).
How to Get Your $5 Logo Design
A $5 logo might sound like a gimmick or scam, but you can rest assured that neither is true. When you find the right designer, you can get the perfect, bespoke design for a super-affordable price. The proof is in the millions of happy customers using Fiverr. The freelancing platform lets designers offer their services in packages, starting from just $5. The platform has thousands of skilled designers to choose from, with countless specialties, so you're sure to find one with a style that you love. To get started, just
head to the Fiverr homepage
. Designers don't usually offer letter-specific design packages, so instead, I'd recommend searching for terms like "initial logo" or "monogram logo" to bring up designers who specialize in
letter-based design
. When your results appear, scroll through the designers and their examples to see if any match the style you're looking for. If you see a design you like from the snippet in the results, you can click to see the designer's full profile.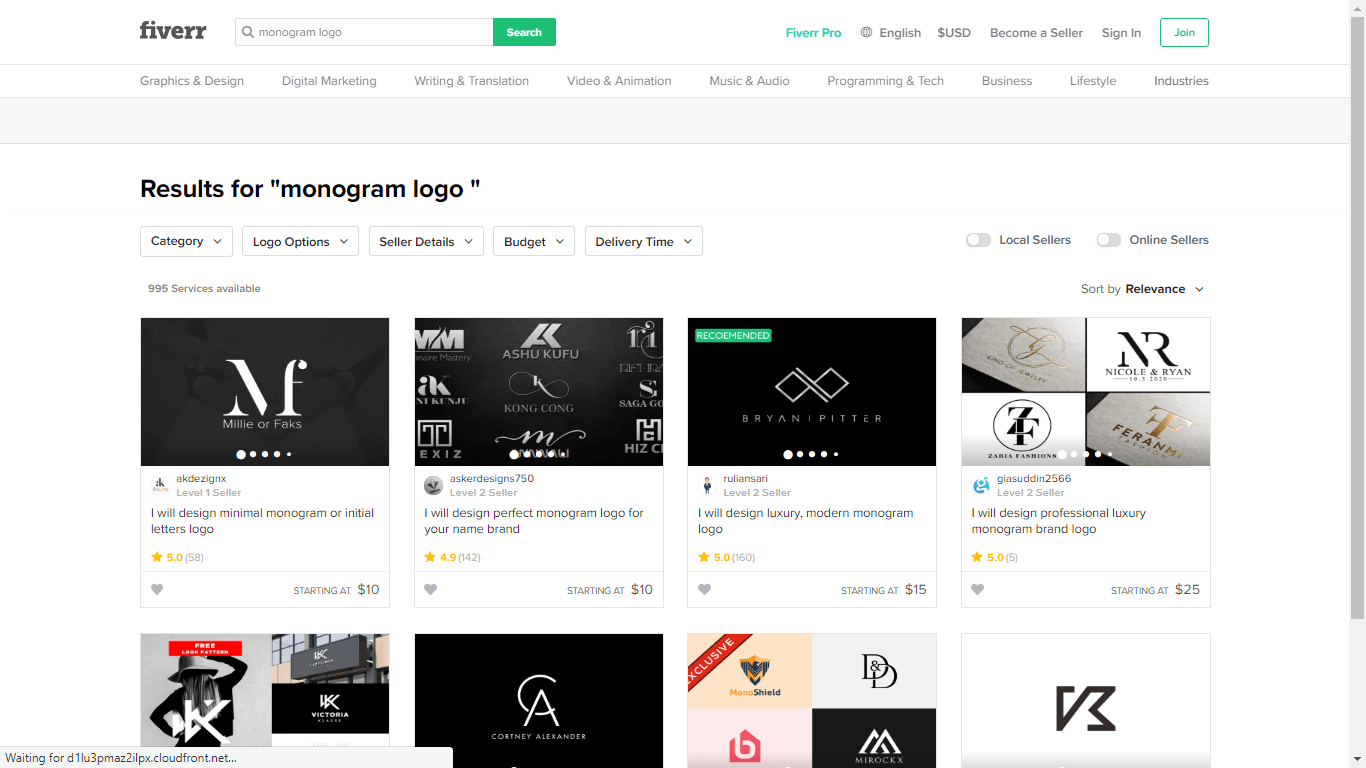 Here you'll have a full view of everything they offer. The "About This Gig" section explains a little about their services and you can look through their portfolio to see past work, as well as reading previous customer reviews. Like what you see? Select the package that best suits your needs and budget, and click
Continue.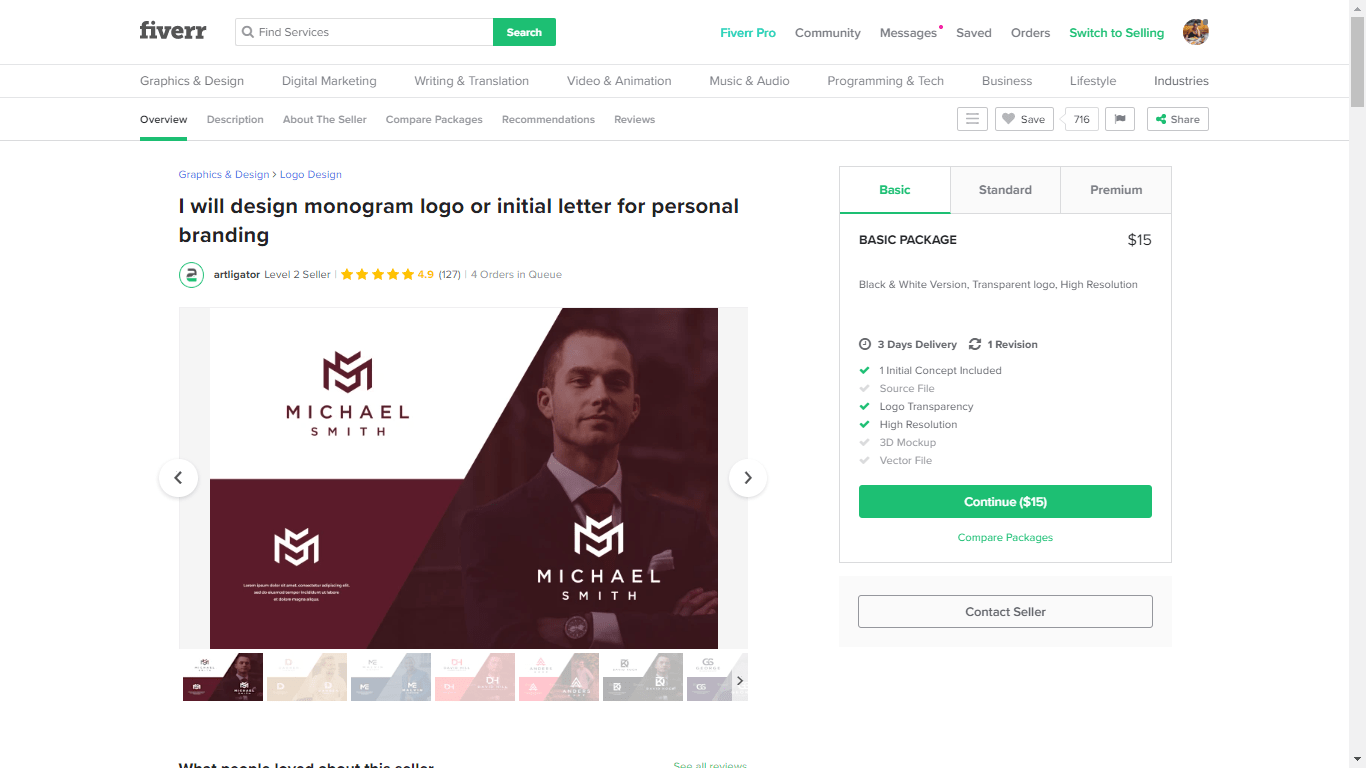 The payment preview page shows the cost breakdown. Make sure you're happy with the services in the package you've chosen. If they're offered, you can also add extras at this stage. To complete the process, click
Order Now
to enter your payment details.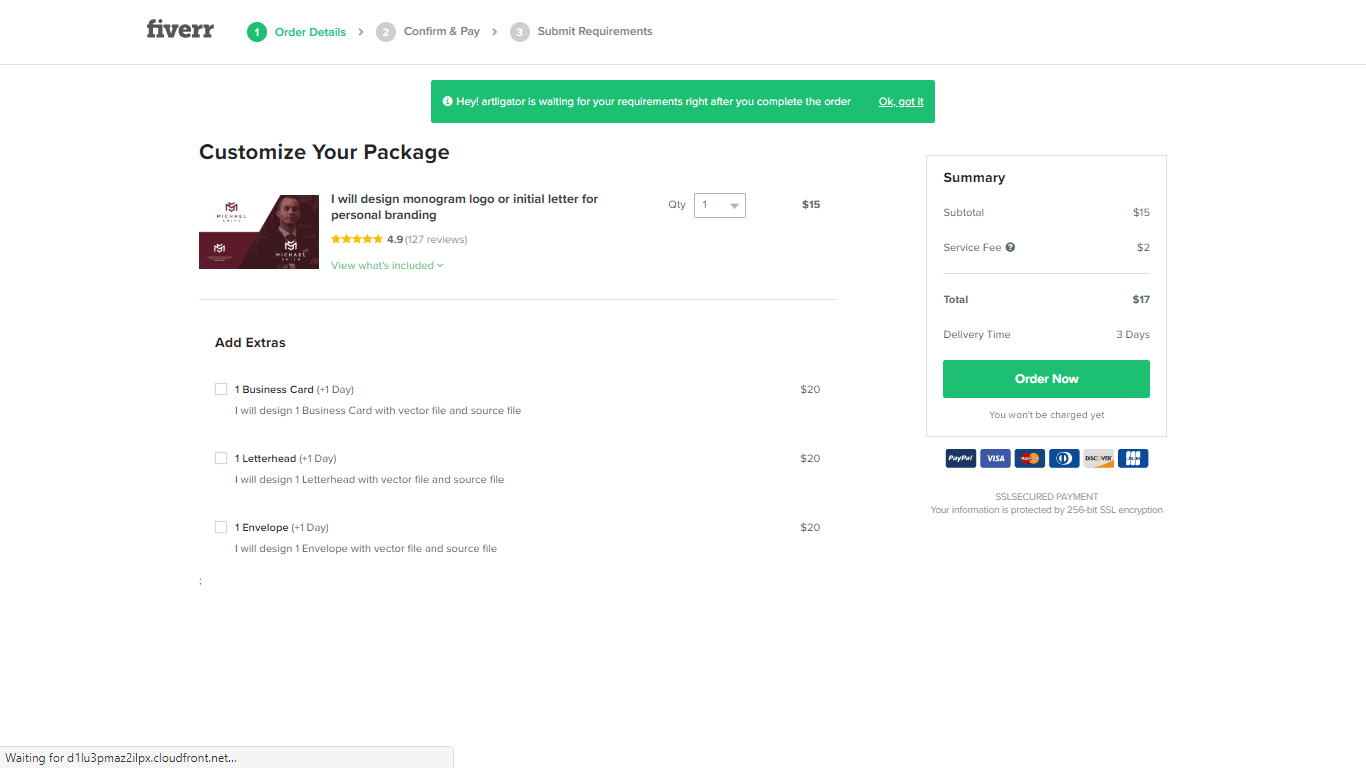 After you pay, you can let the designer know exactly what you want your logo to look like. You can even include reference photos or sketches for inspiration! Submit the logo details and in just a few days your finished logo will be delivered to you. So, what else makes Fiverr the best platform to hire logo designers?
Worry-free payments – Your upfront payment is never released to the designer until you've received the final logo and are happy with it.
No surprise charges – Since all costs are set from the start and paid upfront, your designer can't overcharge you or add fees after they've been hired.
Easy search filters – There are so many sellers, it can seem overwhelming at first. Make your designer search easier by applying filters like budget, seller level, and logo style.
Customizable packages – Choose a designer with package add-ons, like expedited delivery and multiple revisions. This way you can add more services to a basic package to exactly tailor it to your logo needs.
Get more advice from our experts on
hiring the right Fiverr designer
for you.
How to Create Your Own Logo
Sometimes, the perfect person to execute your logo's vision is you. But be warned, however simple you're picturing your final design, you'll need some artistic ability to create something effective and usable. If you're confident in your creativity and want to give a DIY logo a go, you'll need the right tool to help you. My recommendation is Wix Logo Maker. Unlike expensive graphic design software, Wix Logo Maker keeps the design process easy and straightforward. It uses artificial intelligence (AI) to generate tailored logo design templates, based on your answers to a few questions. Want a glimpse of Wix Logo Maker in action? I tested making an "M" logo myself and will share my result with you below. First,
head to the Wix Logo Maker homepage
 to begin. Create your profile and enter your company name to get started.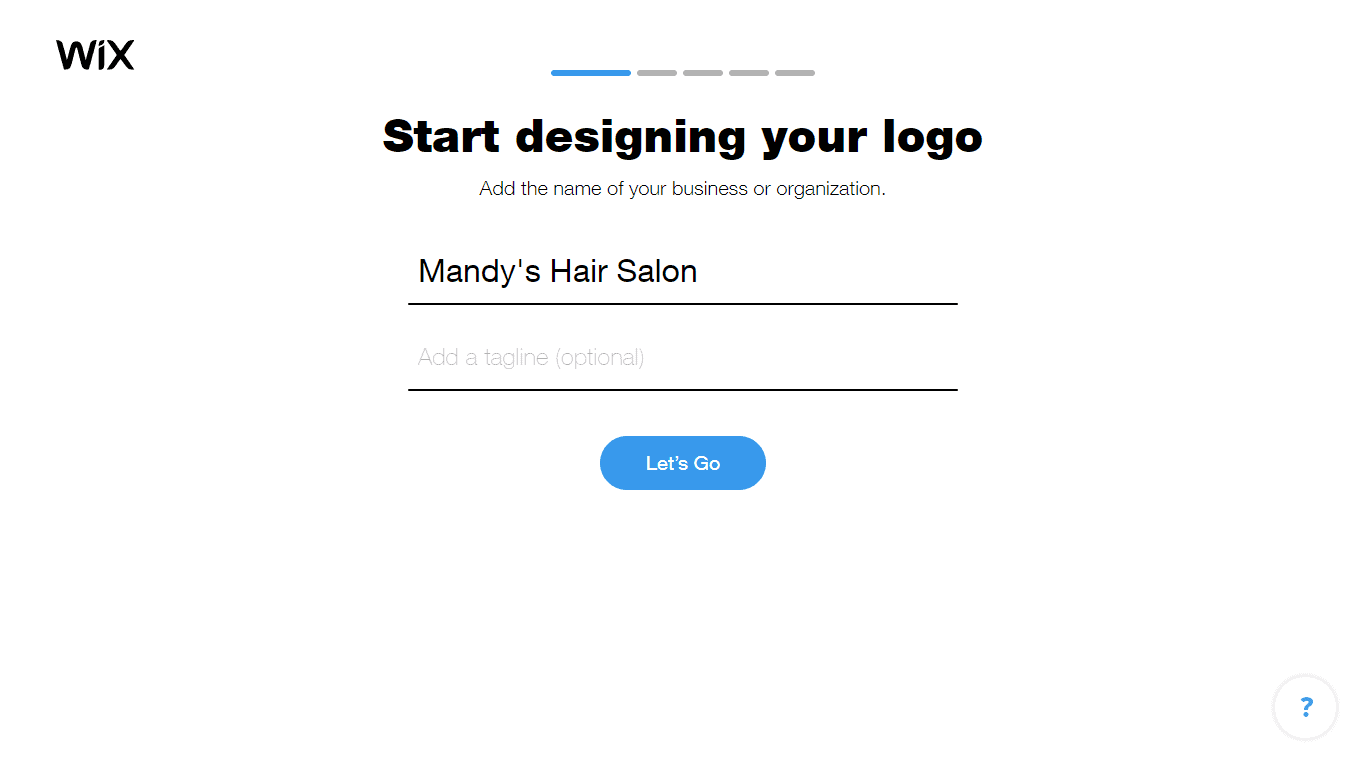 Select your industry from the dropdown menu by typing it into the search box – there are loads of options to choose from, even for niche industries.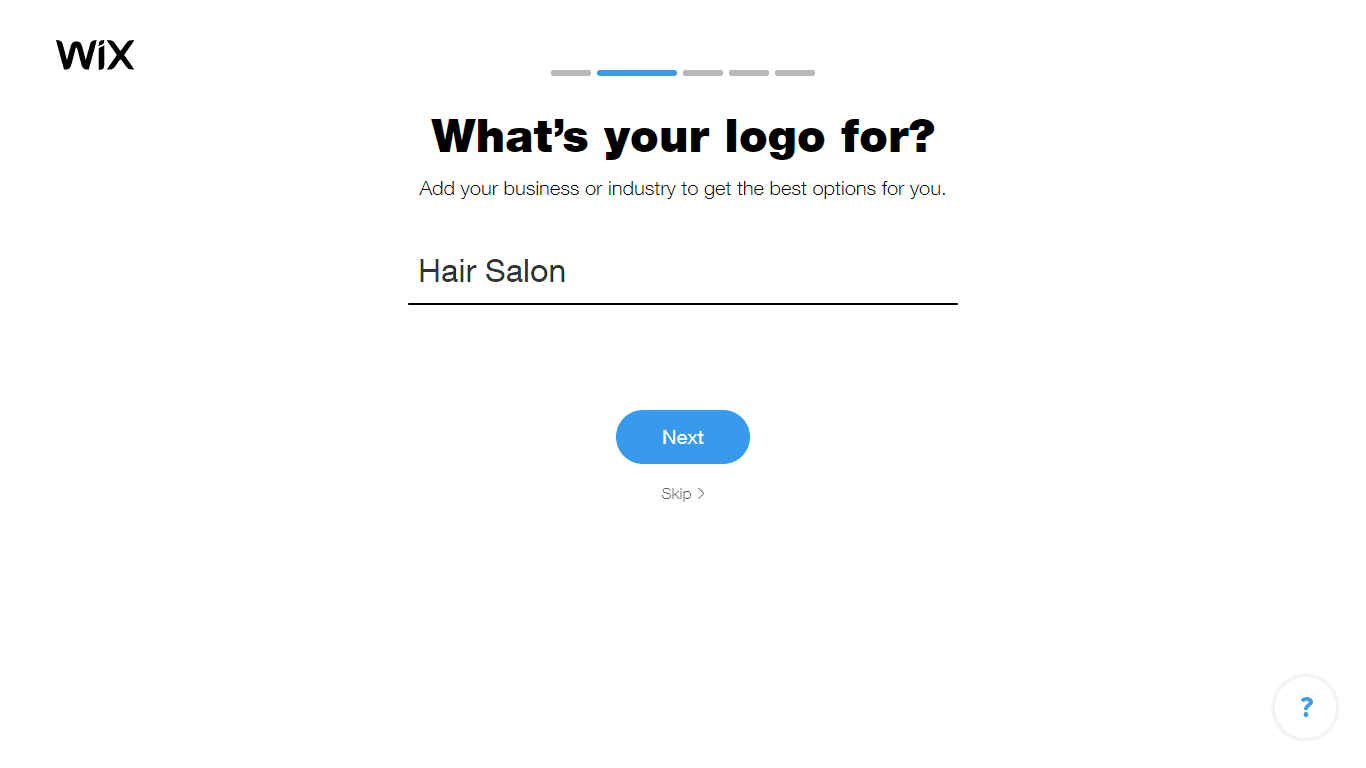 Next, ten words will pop up. Choose from the group of descriptors to guide the AI toward your favorite logo styles.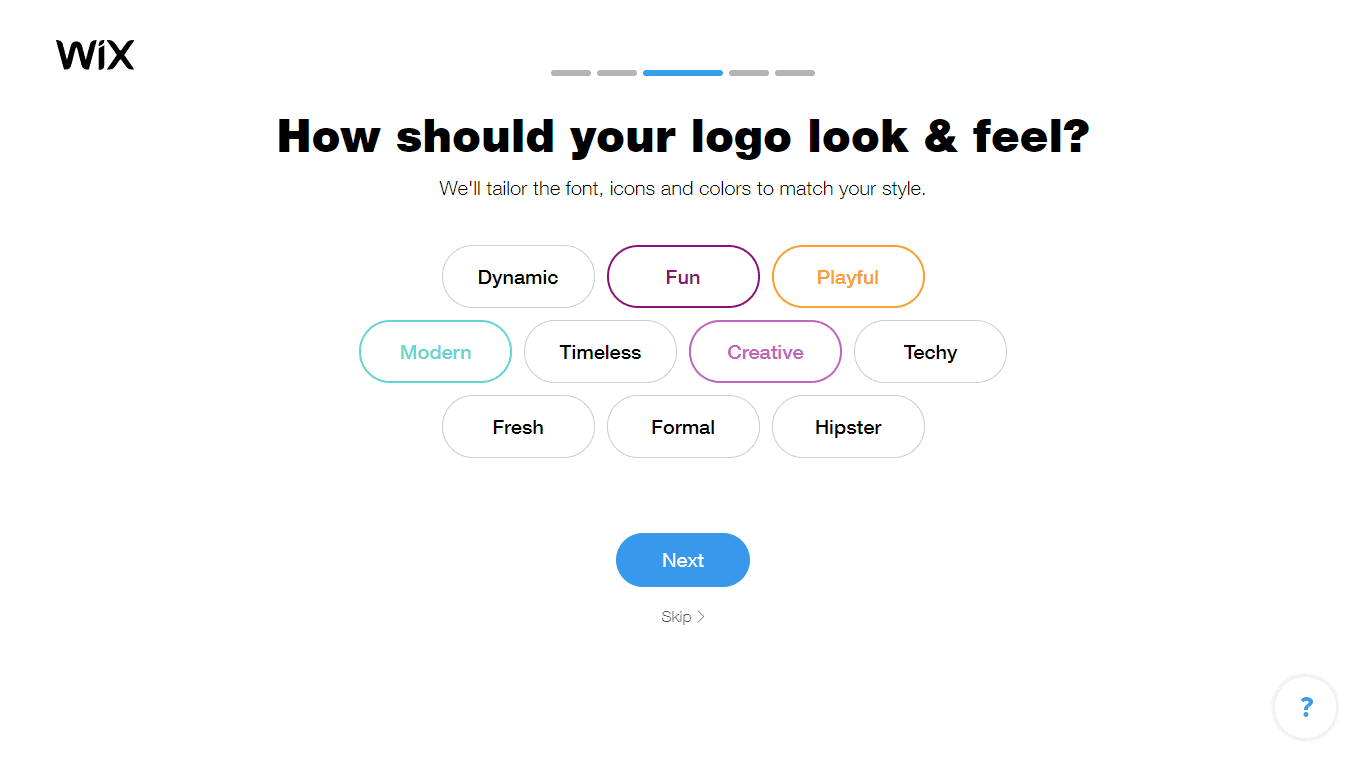 The logo pairs comparison helps narrow down your likes and dislikes. You'll be shown a series of logo pairs with different styles  – simply click on the logo design you prefer or choose
I don't like either of them
to skip the pair entirely.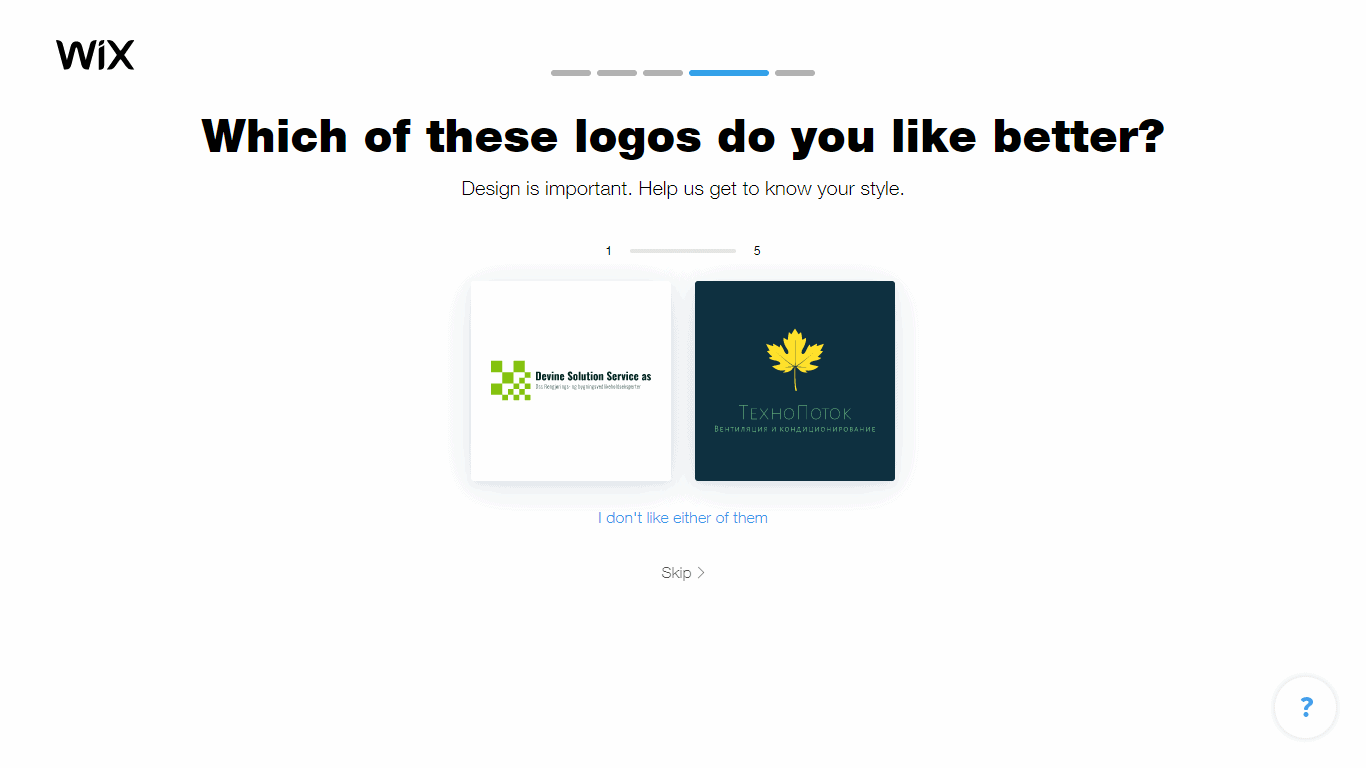 The final question asks where you'll be using your logo. Select all the answers that apply from the list and click
Next
to see your logo suggestions.
Now for some fun! Scroll through the logo suggestions to get a feel for what the AI has generated for you.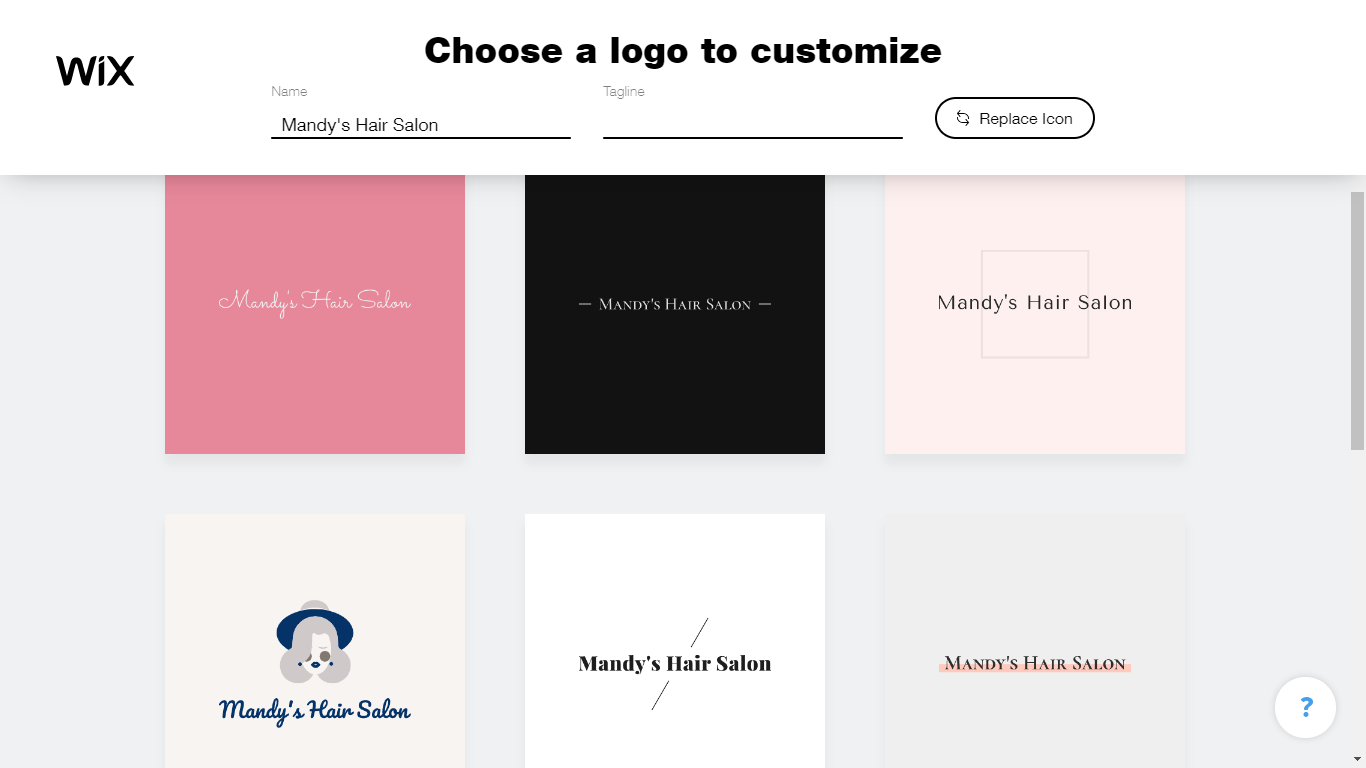 If you'd like to see more specific icon options, click
Replace Icon
and search for something industry-related. I kept it simple and used "hair" in my example.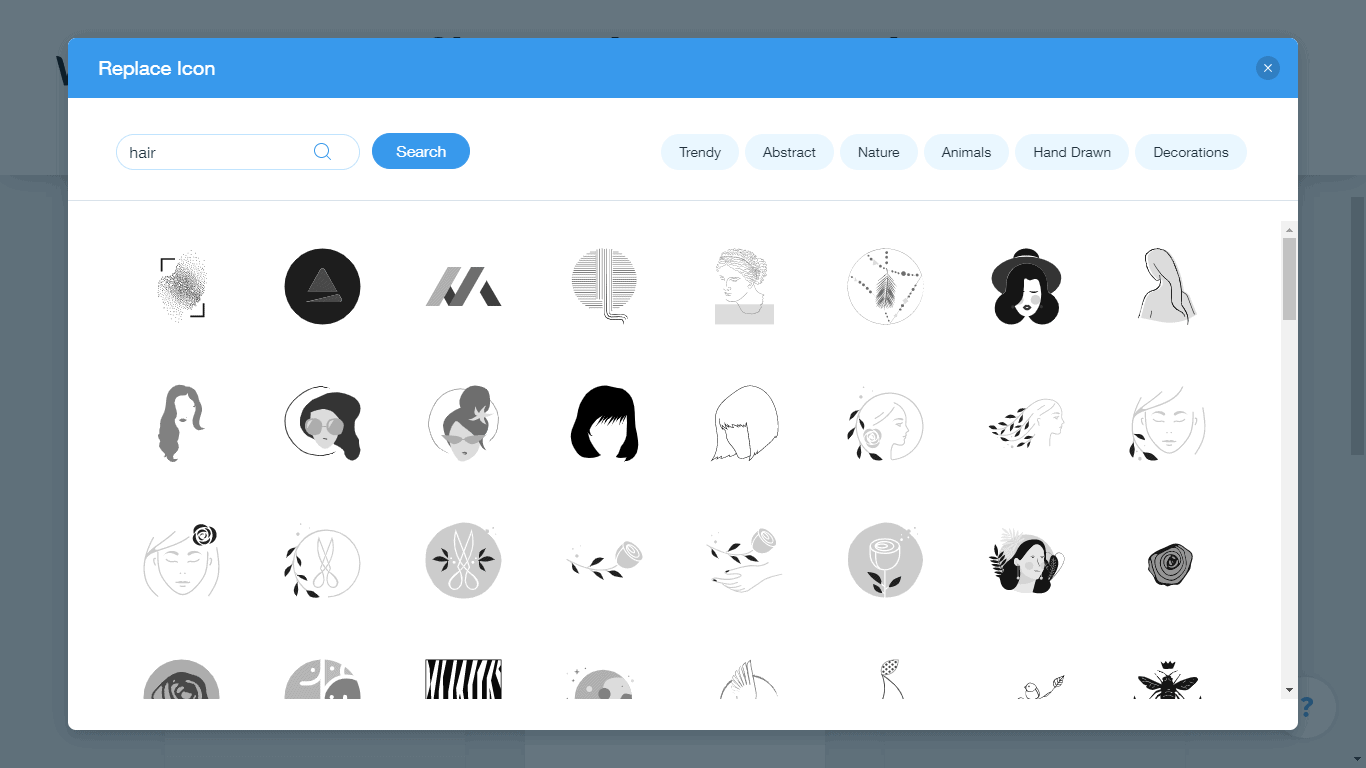 After you've settled on a logo template to edit, click the
Customize
button to move into the logo editor. Customizing on Wix Logo Maker is honestly the best part of the process. There are new features that make editing your logo easier than ever, too. You can now add multiple icons, get creative with color palettes, and choose your "M" font from hundreds of options.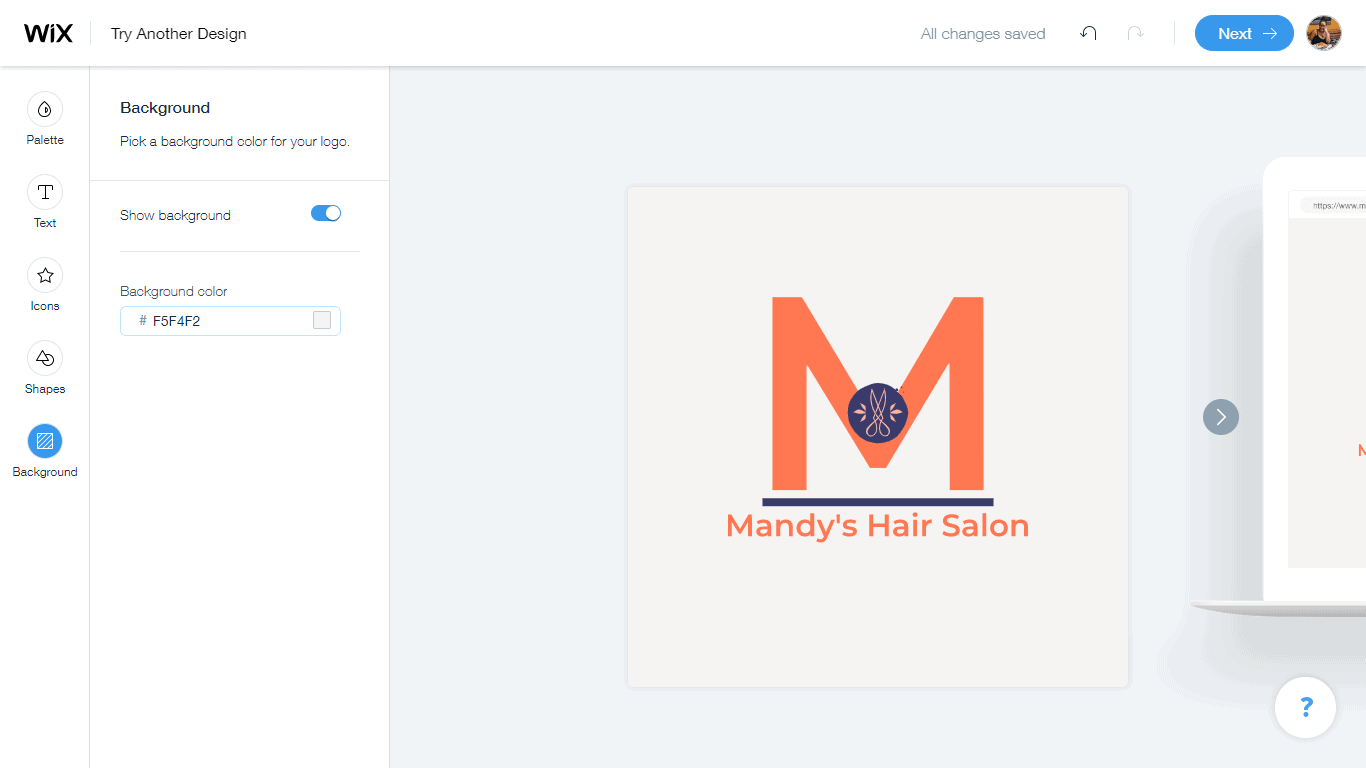 When you're satisfied with your design, just click
Next
to choose a package and pay. You can also download a free version of your logo in a smaller size if you're not ready to commit just yet. Your paid logo can be downloaded in high resolution and be used right away wherever you need it. Want to learn more about Wix Logo Maker?
Read our full review
for more example logos.
Wix Logo Maker Alternatives:
Looka – If you require a variety of branding materials to complement your new logo, Looka serves as the ideal tool. You have the option to purchase website design, business cards, and a social media kit, all of which showcase your recently created logo.
LogoMaker – LogoMaker is the tool to use when you're low on time or want a simple, effortless logo design. Creating a logo takes just four quick steps – you can then customize it further or keep it looking minimal.
Wrapping Up
Quality often comes with a hefty price tag, but when it comes to getting a professional logo, it doesn't have to.
Let Fiverr connect you with your dream logo designer
 and discover that a beautiful logo can be affordable, too. For those wanting to go it alone,
Wix Logo Maker puts the fun back into DIY logo design
 by combining technology and amazing, customizable features into one easy tool. Still not quite sure which logo design service is right for you? Take a look at my colleague's
extensive logo design service review
 to see how other platforms compared in his design experiment.