all
of its prices are markedly higher than other email marketing services. So, what makes Infusionsoft pricing so expensive? Well,
Keap isn't just for email marketing – it combines CRM tools you'd normally have to pay separately for.
The all-in-one package deal explains the high cost, but is it really worth the price? Unfortunately, you don't get much opportunity to test the service out for yourself. Keap doesn't offer a free plan but it does offer a
14-day trial
. I used Keap to extensively test both its email marketing and CRM features, and
I was pleased with how seamlessly its marketing and customer management tools integrated. However,
I disliked how many marketing features were limited or just plain absent
, as well as its overall weak analytics. Keap's drawbacks give good reason to balk at its mammoth prices. Still, it might be right for you – or, if Infusionsoft is too expensive for your budget,
there are other services that offer built-in CRM tools
 and other features missing from Infusionsoft altogether
. I'll cover all of them below.
Short on Time? These are Keap's Best Plan in 2023
Lite (

$

79.00

) –

A basic set of features for a pretty hefty price – and no A/B testing or reporting tools.

Pro (

$

168.00

) –

Unlimited advanced automations, A/B testing, and those all-important reports, but for double the price of the Lite plan.

Max (

$

249.00

) –

Recommended for established, large businesses, the Max plan is certainly not cheap, but you do get lead scoring thrown in.
Keap (Infusionsoft) Features and Pricing Overview
The Good, the Expensive, and the Missing Features
How much does Infusionsoft cost compared to other email marketing services? The short answer is – a lot. It's true that
not every email marketing service can offer as robust a CRM tool as Infusionsoft
, but some other services do still have what you need. And you might find that they offer additional tools at a cheaper price,too. Keap offers three plans: Lite, Pro, and Max. Each plan increases in price depending on your number of contacts.
When you have 500 contacts, the Lite plan starts at

$

79.00

per month (!), the Pro plan at

$

168.00

, and the Max plan at

$

249.00
. That's considerably more expensive than other email marketing services. Like everyone else, it does offer up to 20% discount if you pay annually, and let's be honest, that's quite a saving when the starting price is so high.
Considering Keap's pricing is so high, features need to be plenty advanced to be worthwhile. But are they?
All Keap plans include CRM and email marketing tools
. I broke its features down between these two functions and first examined Keap's CRM capabilities. Right away, I liked how easy and customizable contact management is.
You can track and organize leads and collect information whenever visitors perform actions,
such as making a purchase from your site. You can also add tasks to each client's profile, which greatly helps with remembering appointments and messages to send. When it comes to Keap's email marketing features, all plans come with the basics – sales and marketing automation and the ability to send unlimited emails. But are these tools powerful enough for the price? Sometimes.
Some features, like reports and analytics, are underwhelming across the board
. Reports on emails and link clicks are absent from the Lite plan, and deeper analytics of sales and conversion rates only come with the Max plan.
Other standard features, such as automation, are also severely limited in Keap's Lite plan.
Split testing is simply missing in the Lite plan
, which is a pretty basic feature. It's worth considering that
you get A/B testing as standard in Sendinblue's free plan
. But the features that
are
included do their job well.
Keap's biggest selling point is the fact you can combine your email marketing and CRM in one interface.
This makes it super easy to automate sales and customer management. The time and money this can save on data entry is certainly nothing to scoff at, and Infusionsoft is by no means a meek toolset.
If you're willing to invest the extra money, the functionality Keap provides might be worth it.
But which plan offers the best value, and are there ways to get the features you need without spending so much money? I examined the features and pricing of each plan, as well as possible alternatives for email marketing and CRM.
Keap's Lite plan is advertised as the option for "solopreneurs and new businesses", which I have to agree is pretty accurate when compared to the superior yet costlier plans.
You get a handful of basics, such as contact segmentation, appointment management, and automations, but miss out on features like A/B testing and reports and analytics.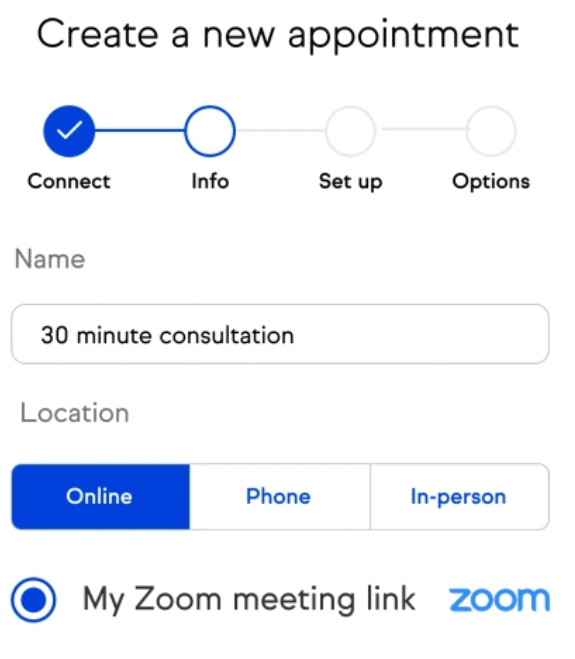 If I'm being honest,
these missing features make me question whether the Lite plan is worth its steep starting price of

$

79.00

 a month for 500 contacts
.
You don't get reports on email stats, subscriber behavior, or purchase data
, which is essential for analyzing successes and failures to help you grow.
And you're limited to 5 automations
, which leaves you with hardly any room to maneuver! Automations are great if you want to send empty cart reminders, follow up on leads, or send emails based on links clicked or pages visited. For example, if someone visits your home decor shop, you can automatically start sending them catalogues for vases, lamps, and art. Really, depending on your business, automation offers multiple ways to save you time – time-based newsletters, blog posts tied to your RSS feed, anniversary messages, welcome emails, and so on. When you consider all this, 5 automations just isn't enough.
Comparatively, ActiveCampaign gets you advanced and unlimited automation with its Lite plan, which starts at

$

29.00

 a month for 500 contacts
. If you're on your own with fewer than 1,501 subscribers – and don't have plans to grow any time soon – then Keap's Lite plan might be a decent place to start. But, honestly, I can't say you get enough with the Lite plan for the price.
Lite Plan Pricing
Contacts
Monthly price

500

$

79.00

1,

500

$109

5,500

$204

10,500

$279

25,500

$429
If your number of contacts exceeds 25,000, you'll have to contact the sales team via email or phone for pricing.
Compared to Keap's other two plans, its Pro plan hits the mark between the features you get and the price.
It's much less limited than the Lite plan and not nearly as expensive as the Max plan
.
However, the cost for the features missing in the Lite plan is basically double
, unless you have 5,500 contacts or more. So, it might not be worth it for small subscriber lists. So, what
do
you gain when you pay for Pro?
The main things are lead tracking, unlimited advanced automations, A/B testing, subscription payment options, and reports on email and unsubscription stats
– but still no analytics for sales and email interaction. For a
$
168.00
per month starting price, I find the lackluster data reports really disappointing.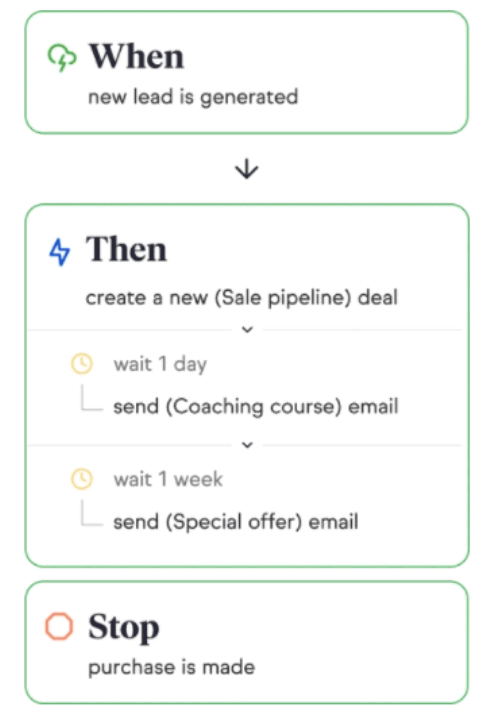 Are the added features worth the price? Well,
the Pro plan is certainly better value than the Lite plan, but I'm still not convinced you're getting enough for how much you have to spend
. There are other email marketing services out there, like AWeber and ActiveCampaign, that offer the Lite plan's missing features – plus full analytics – for a much lower price. With
AWeber's Pro plan
, you get automation, split testing for up to 3 groups, and reports and analytics on subscriber data, sales, and messages. The price starts at
$
12.50
 a month for 500 contacts, so it's substantially less than Infusionsoft's Pro plan, and you get similar features. I do have to note that AWeber's function as a CRM is pretty light – you only get basic contact management. Still, I'm not so sure the difference makes up for Infusionsoft's high price. Plus AWeber has 96 third-party CRM integrations, including both free options and popular services like Zoho, which will probably cover what you need for way less than Keap. If Keap's Pro plan is too pricey for you and CRM isn't your main priority (or you're willing to get it from a third-party), I suggest taking a look at a service like AWeber.
Pro Plan Pricing
Contacts
Monthly price

500

$

168.00

1,500

$169

5,500

$294

10,500

$369

25,500

$519
Once again, you need to email or phone a sales rep about pricing for this plan if you have more than 25,000 contacts.
Because of the Max plan's sky-high prices, I don't recommend it for anyone short of a large, established business with a wealth of customers and email subscribers
. That said, the prices overall aren't a huge leap from the Pro plan. But are the additions worth the extra cost?
One strong feature you only get with the Max plan is lead scoring.
Basically, you can create tags that assign points, and then apply them automatically or manually to contacts who meet the criteria. Each lead will be scored based on the traits they're tagged with. This can help you focus on "hot" leads with a lot of points that are most likely to become or stay customers. For example, you can create a tag that automatically gets added when a contact makes a purchase. This increases that contact's flame score, as they are active or already a customer and more likely to make future purchases.
Knowing which leads to cultivate is a great way to bump up your sales
and not waste time with leads less likely to become customers.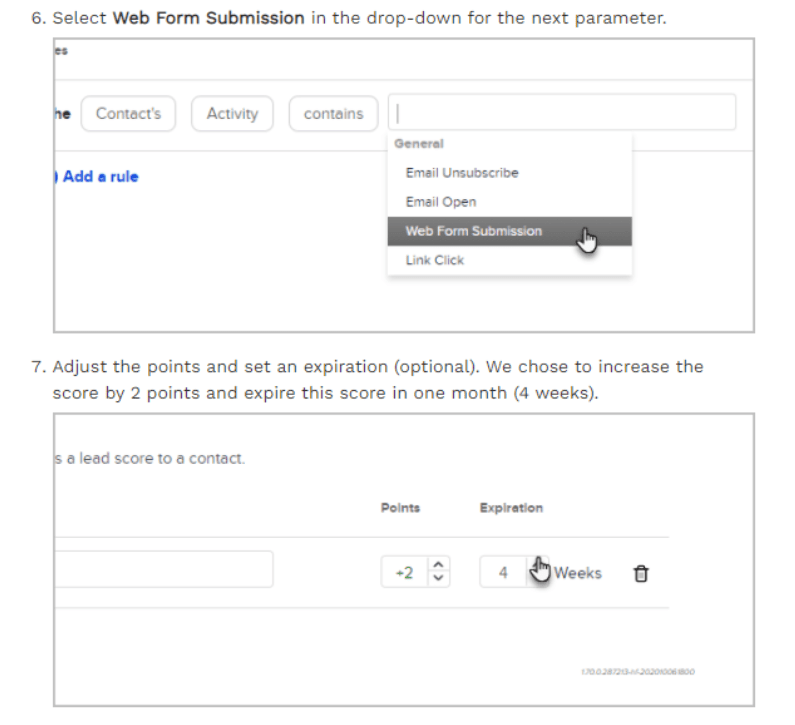 You also finally get full return on investment (ROI) analytics! Which in some ways is pretty ridiculous –
you have to spend at least $199 (and probably more) for analytics on investment returns
and customers.
I'm honestly baffled by this. You can
get in-depth reporting and customer analytics with ActiveCampaign with its Lite plan
, for a minimum of
$
29.00
a month. Still, at least you get it on Keap's Max plan. You get a lot of features with the Max plan, and it's definitely the most complete package you can get with Keap. But is the cost worth it? In short, I don't think so.
You can get the same features elsewhere for a lot cheaper, even if you have to combine a separate CRM and email marketing tool to do so
.
Max Plan Pricing
Contacts
Monthly price

500

$

249.00

3,000

$279

5,500

$374

10,500

$449

25,000

$599
Same as the other plans – you have to get in touch with sales to learn the pricing if you have over 25,000 contacts.
Keap/Infusionsoft Pricing Plan Comparison Table
Plan           
Starting Price
Automations
Reports & Analytics
Best Feature
Lite            

$

79.00

Limited to 5

No

CRM and email marketing basics

Pro            

$

168.00

Yes

Reporting only

Unlimited sales and marketing automation

Max           

$

249.00

Yes

Full ROI analytics

Lead scoring
Keap/Infusionsoft Cancellation and Refund Policy
No Refunds and No Easy Cancellation
In order to cancel any of your Keap plans, you have to create a cancellation request at least 10 days before your next billing date.
And to create the request in the first place, you have to talk to a representative on the phone
– you can't just email or cancel your subscription in your account settings. The rather stringent cancellation policy Keap enforces is more than a bit intimidating. Many email marketing and CRM services allow you to cancel any time with a few clicks in the account settings, so I find myself unsettled by the steps Infusionsoft demands you take. Once cancellation is finalized, your subscription will stop at the end of the billed month. And if you have any outstanding fees due, you are required to pay them.
So you can't cancel and get a refund on any remaining or leftover days in your plan.
Keap makes it pretty clear there are no exceptions to its hardline "no-refunds" policy.
Recommended Keap/Infusionsoft Alternatives
To be perfectly frank, the high subscription prices for Keap's plans and overbearing cancellation process make seeking alternatives an attractive option. True, Keap offers email marketing and CRM in one place, but you can find the same for a better value elsewhere, either with a service that does the same thing, or by adding 3rd-party CRM integrations. To help you find the best value for what you need, I've picked out three email marketing services that
either give you the same features for a lower price or email marketing basics for free.
ActiveCampaign's Lite plan – If you want an advanced email marketing service with a sales CRM, expansive automation, and insightful reports and analytics, I recommend ActiveCampaign, which has a Lite plan starting at

$

29.00

a month for 500 contacts. You get a lot of powerful tools for a fraction of the price you'd pay with Infusionsoft, so I have to conclude it's a better deal.
Sendinblue's Free plan – If Infusionsoft costs too much for your business, I recommend Sendinblue, as it has a solid free plan that covers a handful of basics. Plus, the free plan includes basic CRM in the form of team organization and customer interaction tracking. If you want more, you can integrate a third-party CRM like Zoho or Salesforce.
GetResponse's Plus plan – If you're looking for something a little more comprehensive with a focus on e-commerce, GetResponse is also a great service with reasonable prices, starting at

$

48.38

a month for its Plus plan. That gives you marketing automation, SMS text marketing, and third-party integrations (with 12 CRM integrations available).

Keap/Infusionsoft is a Dual Yet Pricey Service
Keap brings a lot of nifty features to the table – customer management, conversion tracking, and when/then automation.
You get solid email marketing and CRM in one service.
But I can't forgive its overblown pricing, especially when there are so many affordable alternatives out there.
The two-for-one email marketing and CRM price isn't as sweet a deal as it sounds
. If you choose a service like ActiveCampaign for
$
29.00
a month which can also integrate with a tool like Zoho for free, you're getting the full force of a feature-packed email marketing tool without having to compromise. I'd like to emphasize that Keap's approach of creating obstacles to plan cancellation constitutes a significant concern – some companies employ this tactic to intentionally complicate the cancellation process, making it more cumbersome than necessary, in the hopes that you'll opt to retain the subscription despite your intentions. This does not align with your best interests, and no CRM or marketing service should endeavor to ensnare you into a subscription.
Unless you really like how Keap combines your CRM and email marketing toolsets, and you're really sure you want to stick with it, I recommend seeking a better alternative
.
FAQs
How much does Infusionsoft cost per month?
Infusionsoft's pricing depends on which plan you opt for and how many contacts you have. The Lite Plan starts at

$

79.00

per month for 500 contacts and goes up to $379 per month when you have 25,000 contacts. The Pro plan starts at

$

168.00

per month for 500 contacts and goes up to $469 per month if you have 25,000 contacts. And its most expensive plan, the Max plan, starts at

$

249.00

per month for 500 contacts and goes all the way up to $599 once your contacts increase to 25,000. All plans require you to contact a sales representative if your contacts list exceeds 25,000. So, if you're looking for a cheaper option, I'd recommend looking at our list of the best email marketing services in 2023.
What is Infusionsoft used for?
Infusionsoft is a combined CRM and marketing tool designed to provide email marketing and sales automation to businesses. Business owners can use Infusionsoft to launch email marketing campaigns, manage online sales, build relationships with customers, and turn leads into deals.
Is Infusionsoft now Keap?
Yes, Infusionsoft changed its name to Keap in January 2019.
Why did Infusionsoft change its name?
Infusionsoft made the name change to Keap because the company wanted to combine the Infusionsoft product with its brand in an effort to unite its user community. Additionally, the CEO wished to rebrand to a word (Keap) that better suited the company's mission to help grow small businesses.