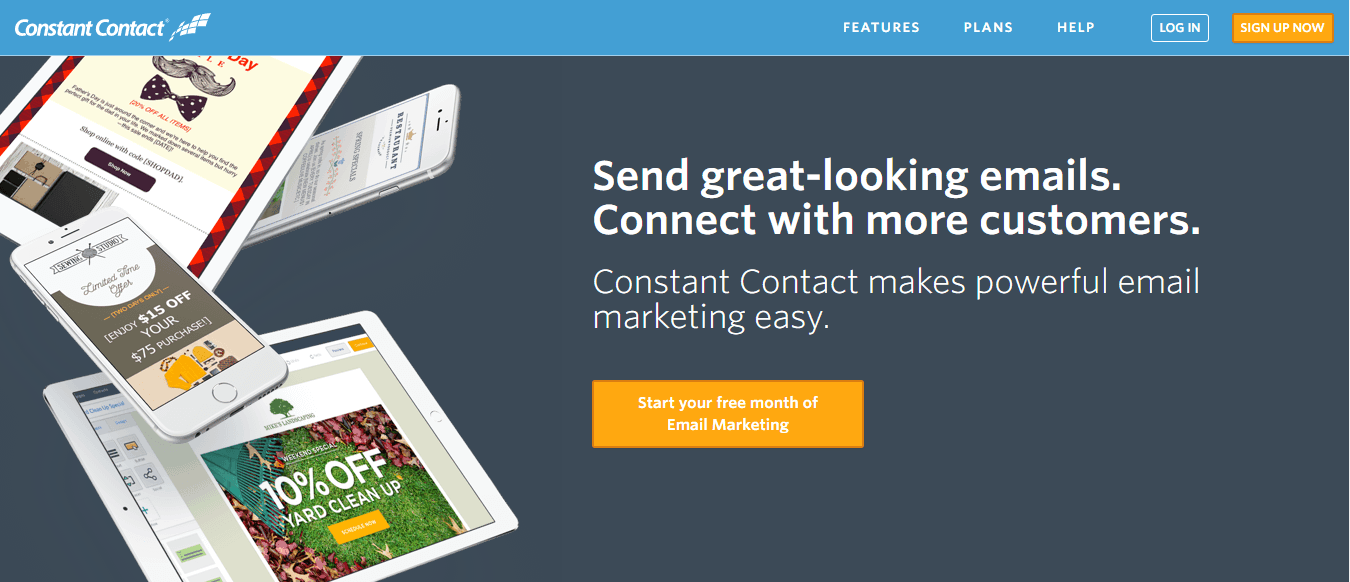 Constant Contact Is An Unbeatable Email Marketing Platform
Constant Contact is an ideal platform to begin your email marketing campaigns, which scores high in all of our review sections.
Yes, the price is slightly higher than other options on the market. However, you get access to some incredible tools and features. Whether its high quality templates, great usability or a large email subscriber list, you have the power at your finger tips. The service comes with a 30-day free trial so you have plenty of time to make yourself comfortable.
Why Choose Constant Contact?
Hundreds of Templates
Easily customize email templates
30-day fully featured free trial
Take a closer look at what Constant Contact has to offer.