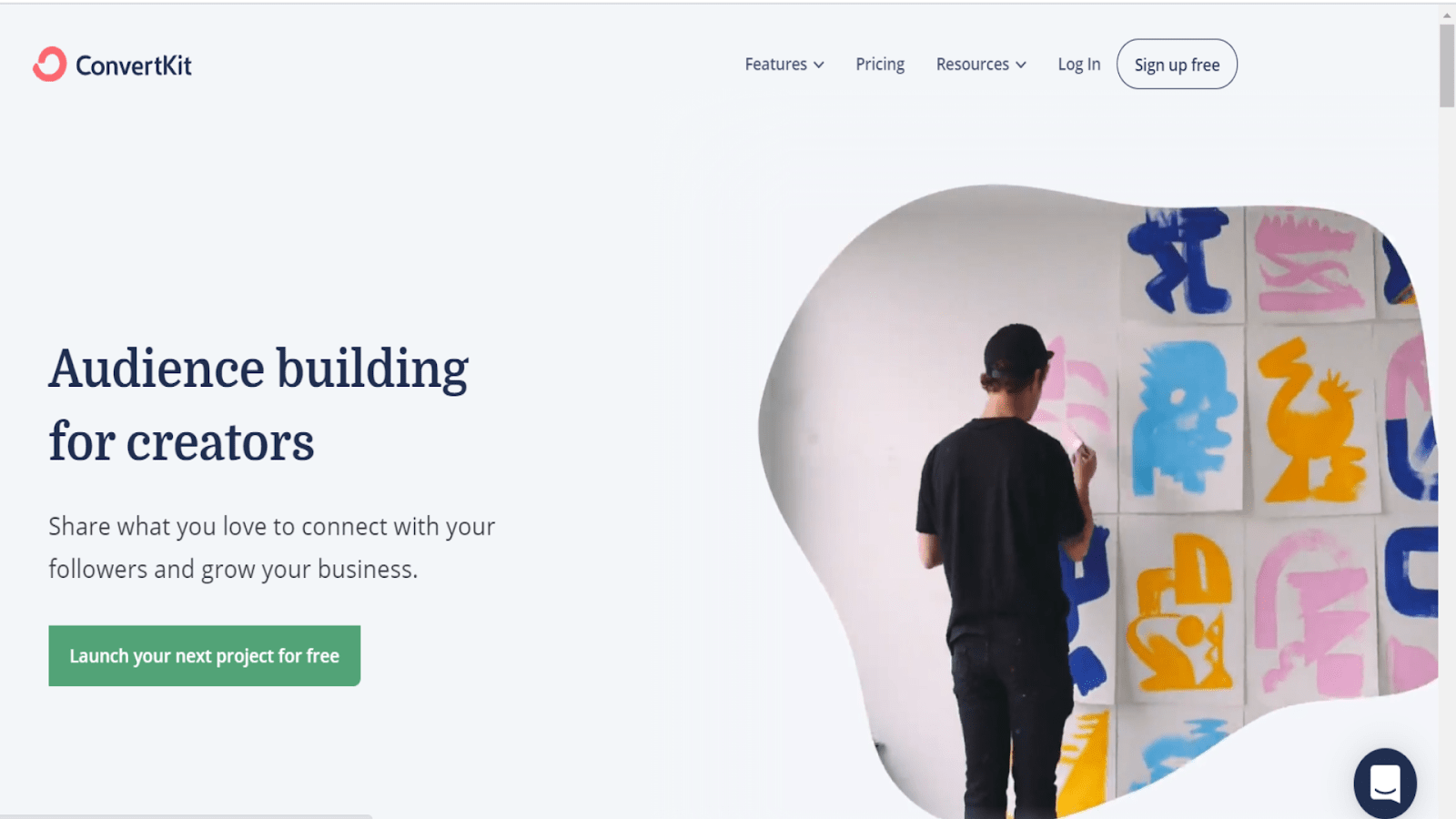 ConvertKit describes itself as an email marketing service for 'creators' – bloggers, authors, artists, designers, podcasters, musicians. Anyone who makes a living off their creative talents online, in fact.
While email marketing solutions aimed at bigger businesses try to wow users with how many features they have, ConvertKit's main strength is simplicity. Even if you're an absolute beginner, you will have no trouble creating and sending email campaigns, and building and managing your contacts list.
However, if you're looking for anything more, you may find ConvertKit's simplicity limiting. It is currently only available in English.
Features and Ease of Use
ConvertKit is built for ease of use. It is easy to find your way around, the design and on-screen layout is nice and clear and the tools are simple and straightforward to use. The platform offers all the standard features you would expect from an email marketing service, including:
An email designer/editor
Contact list management
Automated workflows
Sign-up forms
Landing pages
You don't need any technical know-how to get up and running designing newsletters and launching campaigns in ConvertKit. However, some of the tools are pretty basic. The email designer, for example, is a text-based editor that doesn't offer much more than a standard email platform. With just three pre-formatted templates available, ConvertKit is set up for creating simple text-based content, not rich image-based designs.
ConvertKit's visual automation builder strikes a better balance between simplicity and features. With the graphic workflow editor, you can automate entire journeys for your subscribers, linking events and conditions to actions to trigger targeted communications at just the right time.
ConvertKit has increased the number of third-party integrations with other software it offers. It now boasts close to 100 native integrations, plus more through the Zapier service. Another area it has improved on is support for e-commerce. Integrations with the likes of Shopify, WooCommerce, and Stripe now mean you can automatically add anyone who buys from your web store to your mailing list, as well as add purchasing options to your emails and newsletters.
Pricing and Support
ConvertKit subscriptions start at $29.00 a month for up to 1,000 subscribers, with all features included. The price includes an unlimited amount of 'traffic' (i.e. you can send as many emails as you like to your subscriber list), plus unlimited sign-up forms and landing pages. Prices scale up as you grow your contact list. It costs $59.00 per month for up to 3000 subscribers, $119 per month for up to 10,000 subscribers, $199 per month for up to 25,000. Another option for increasing your subscriber limit without paying more is to get friends to sign up using the Referral Programme.
There is afree tier that gives you up to 1000 subscribers and includes email building, unlimited sending and unlimited landing pages and forms, but no automation or integrations. All paid plans come with a 14-day free trial and can be cancelled at any time. There is a 30-day refund policy, which means you will get back any fees you have paid in the 30 days before your cancellation takes effect.
In terms of customer support, ConvertKit scores highly on digital resources, with an impressive online library of guides, blogs, tutorials, podcasts, and FAQs. You can also sign up for paid video workshops to help you learn more about the platform and email marketing as a whole. One-on-one support is via email ticket only, but responses seem to be prompt and helpful.