Read more to find out how you can hire a pro for just $5.
9 Best J Logos
My colleague ran an experiment comparing several of the most popular logo design services. You can check out his
in-depth logo design service review
 to see how each option ranked – one of them even created our new logo!
How to Get Your $5 Logo Design
When something costs as little as five dollars, you might expect low quality, or that it'll fall apart as soon as the ink is dry on the receipt. But not
everything
with a five-dollar price tag is cheaply made. Freelance website, Fiverr, is proof that quality doesn't have to come with an expensive price tag. Designers from Fiverr offer packages of their services starting at just $5. Each designer sets their own price, and you can find thousands of experienced logo artists with packages at this affordable price point. To take a look at what it has to offer,
head to Fiverr's homepage
. Just type a query into the search bar to get started. I'd recommend searching for terms like "minimalist logo", "monogram logo", and "initial logo" for the most relevant results for letter-based designs. Scroll through the results to find a profile you'd like to explore. You can look through several examples of the artist's work here on the results page. Simply hover over the image in the results and click through the slides. If you find a designer you like, click to see their full profile.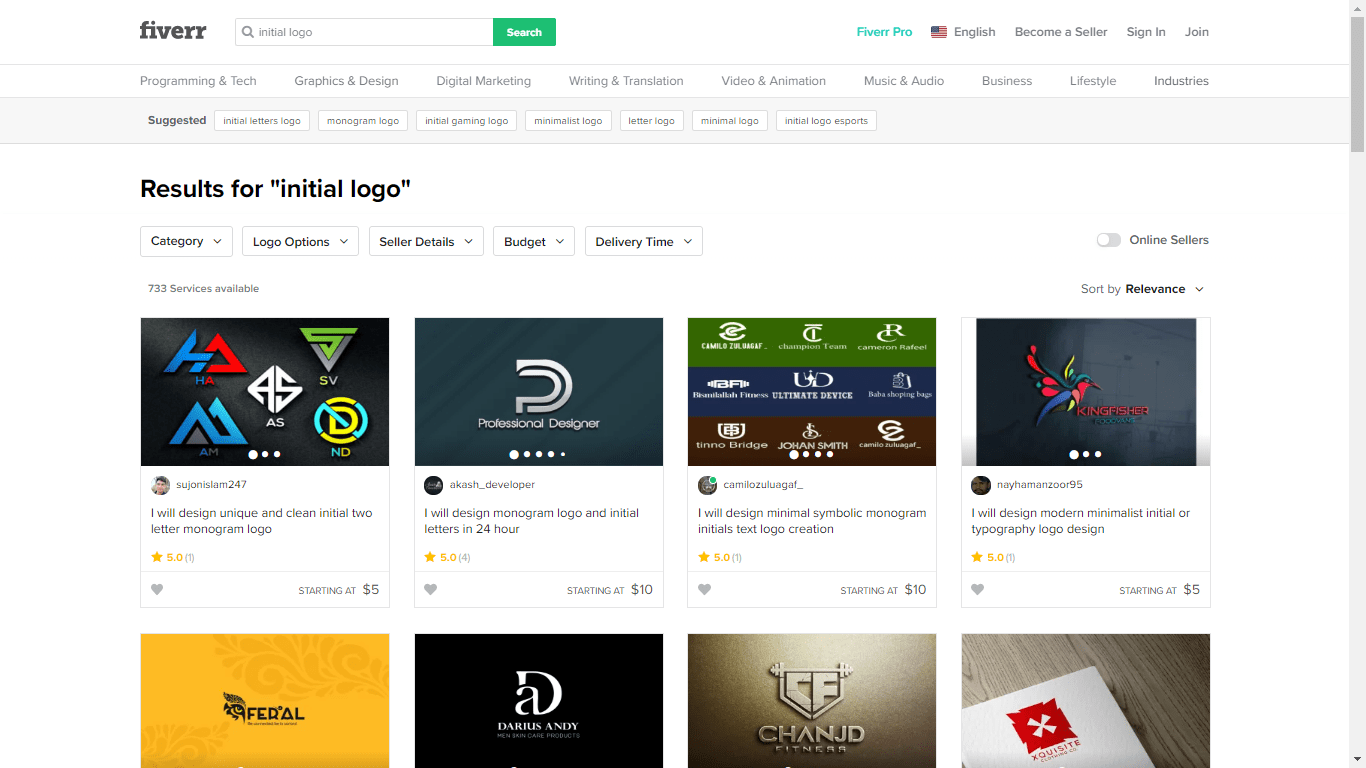 Each profile has the designer's portfolio of work, their "About This Gig" section, a breakdown of their services, and previous customer reviews. If you'd like more information that isn't in the profile, click
Contact Seller
to reach out to the designer directly. You can discuss your expectations with them beforehand to ensure they're the designer you want.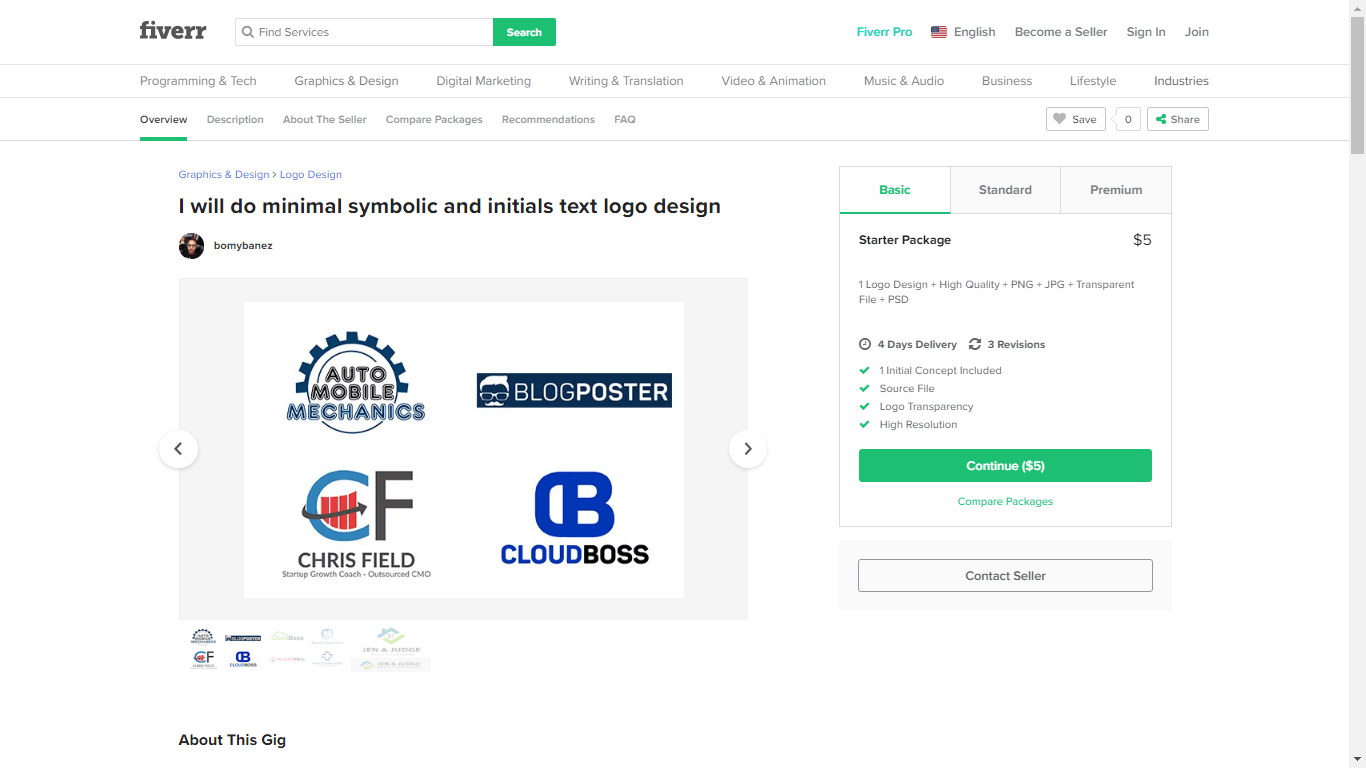 When you've made your decision, click
Continue
to go to the payment preview page. Take a good look at the final costs and the services in the package you've chosen. You can also add any extras here. If you're satisfied with it all, click
Order Now
to finalize the hiring. Just enter your payment details and your logo designer is officially hired!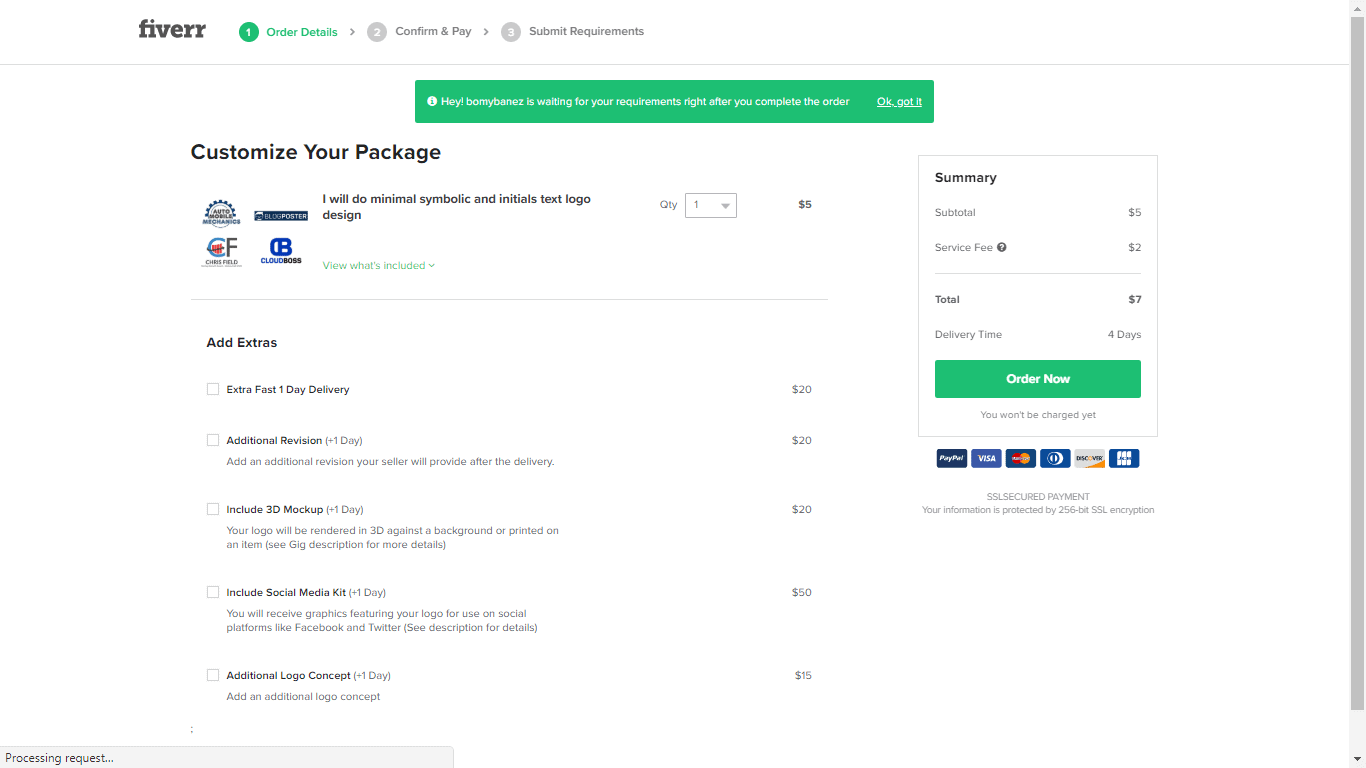 If you get to the payment review page and you have any hesitations, you can simply navigate back to the results page and continue your search. As I mentioned, there are thousands of designers at Fiverr to choose from, so take your time exploring to find the perfect one. And there you have it – one of the simplest hiring processes out there! Here are a few other perks you get when hiring through Fiverr:
Helpful search filters – Since there are so many designers on the site, you can use search filters like budget, logo style, and seller level to better narrow down your results.
Secure payments – To ensure you always get the design you paid for, your payment is held by Fiverr and only released once your logo is delivered and you're 100% satisfied.
No unexpected fees – Your payment is made upfront, so a designer can't add fees or overcharge you after they've been hired.
Package extras – For a small fee, some designers let you add optional extras to your package, like expedited delivery and multiple revisions. This is a great way to tailor the package to your exact needs.
Interested in finding a freelancer? Check out our
full Fiverr review
for more tips on hiring designers.
How to Create Your Own Logo
If your mind is set on creating your own logo, don't bother going out and buying expensive software to get it done. Not only is design software expensive, but it can be complicated to use for a beginner. The best and easiest option to use is an online logo maker. In my opinion, the best DIY logo maker around is Wix Logo Maker. You start by answering a series of questions and your answers are used by advanced artificial intelligence (AI) to generate specific logo suggestions. Interested in checking it out yourself?
Go to the Wix Logo Maker homepage
 to begin. Create a profile and enter your company name and tagline to get the process started.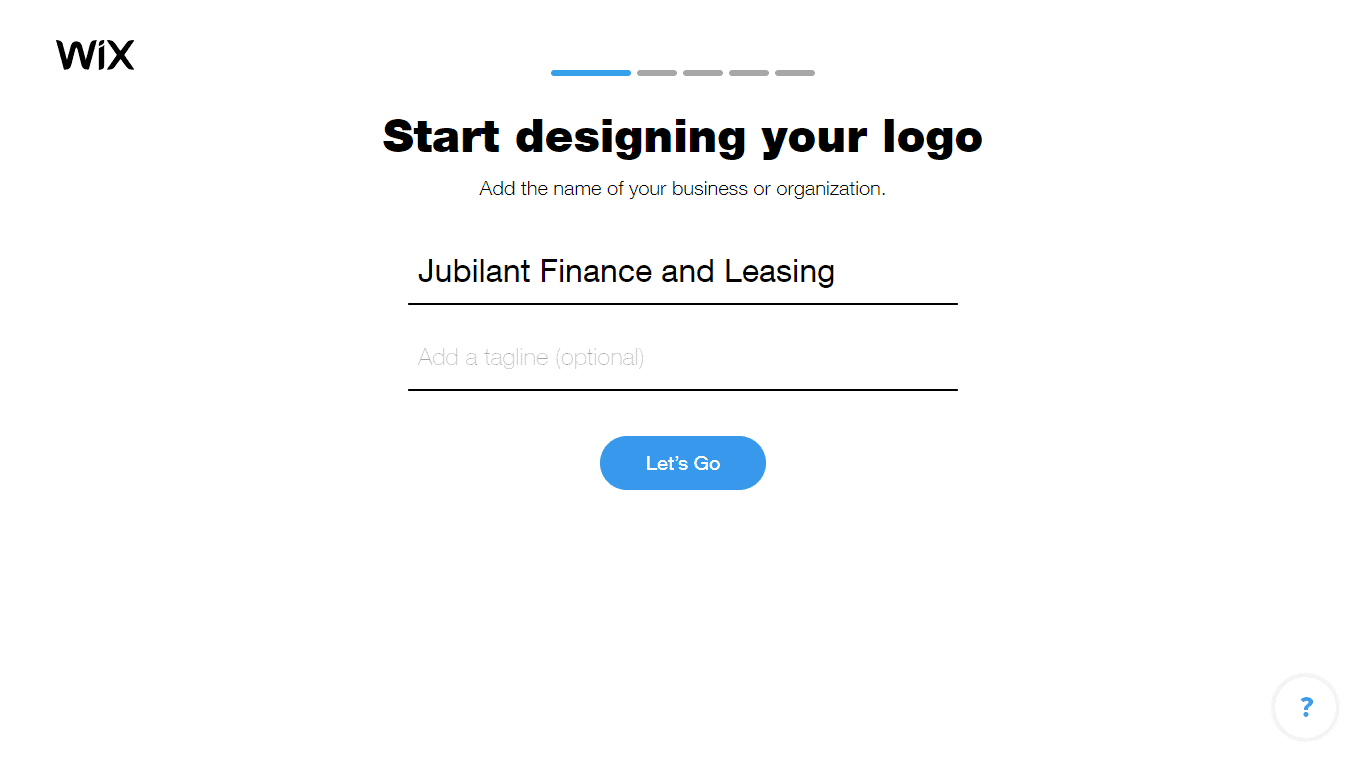 On the next page, type in your industry and choose the closest option from the list that appears in the dropdown menu.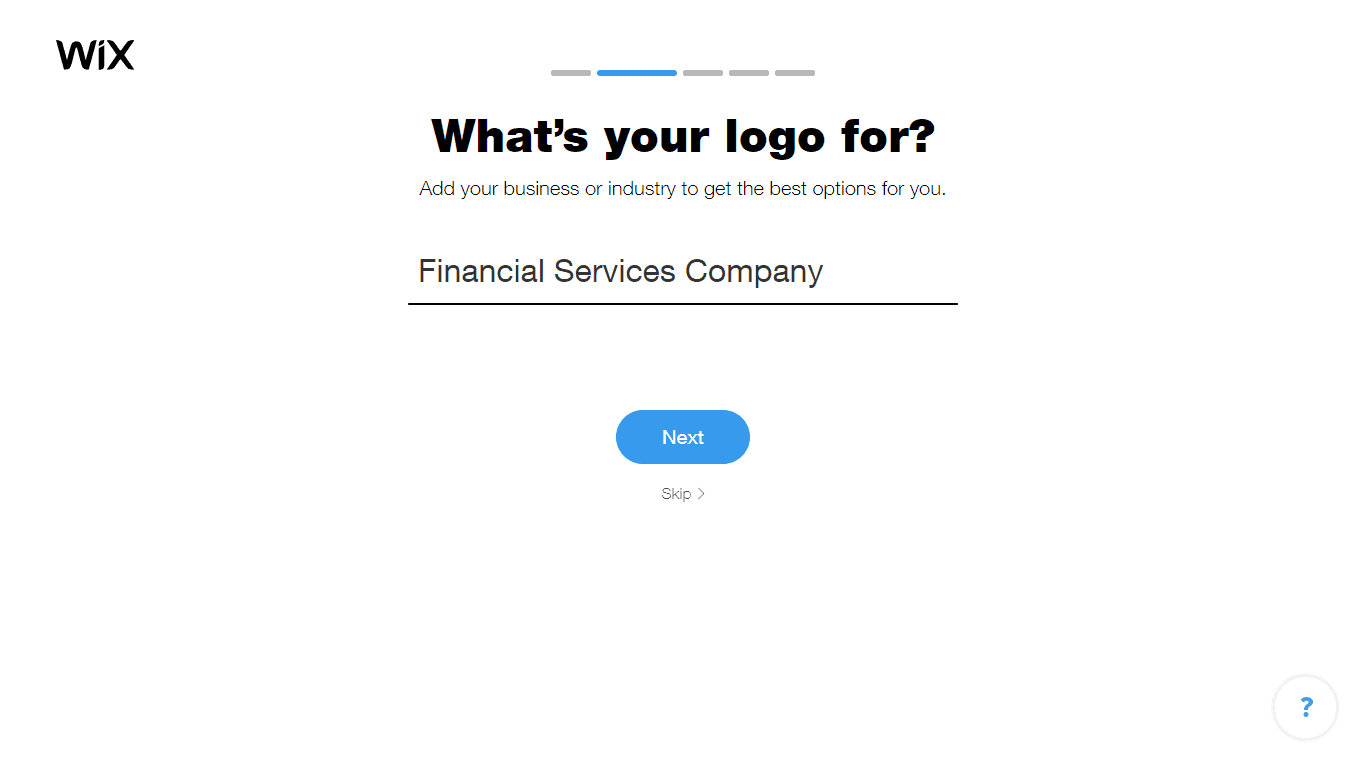 Next, select the adjectives that best describe your desired logo. Choose as many options as you want – your choices here will help the AI with the next step.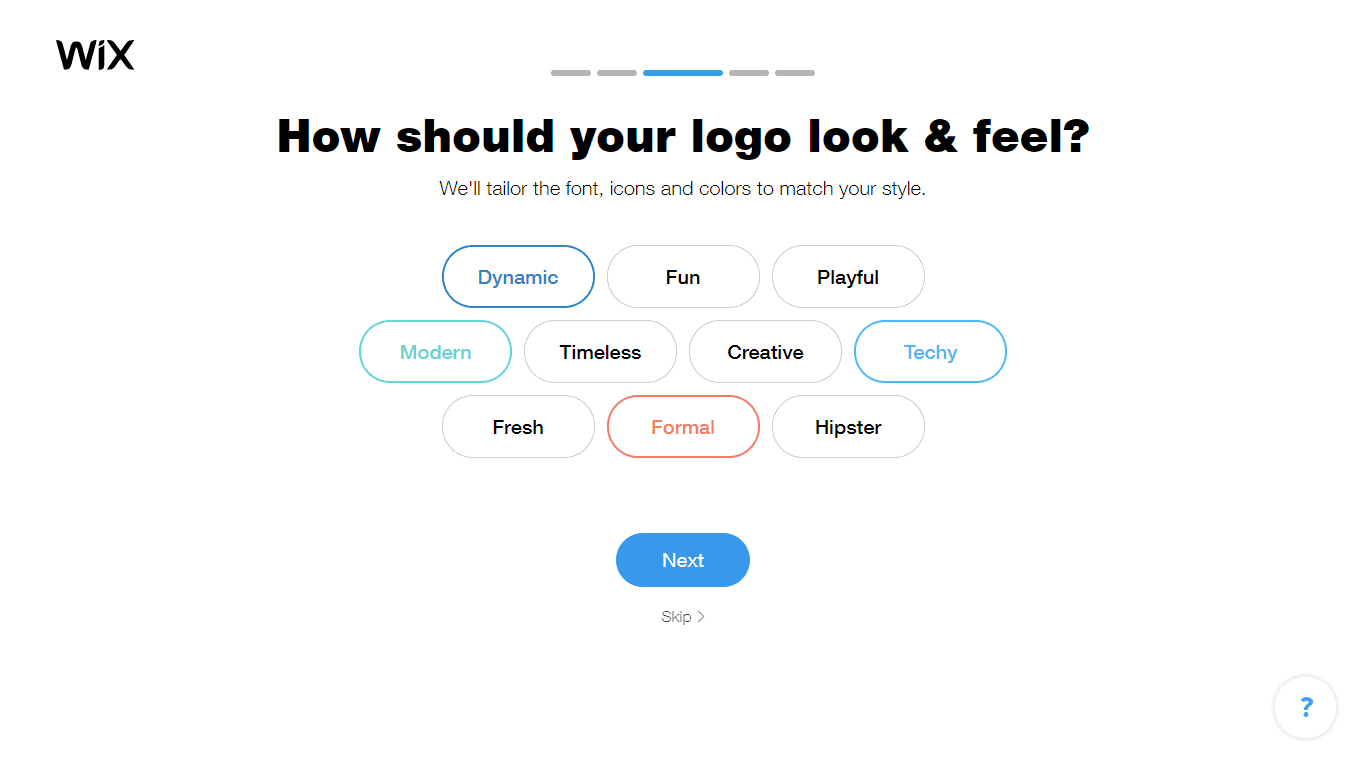 In the next stage, you'll see a selection of different logo pairings. In each round, select the logo from the pair that you like the most. Click
I don't like either of them
if you want to skip the pair and move on.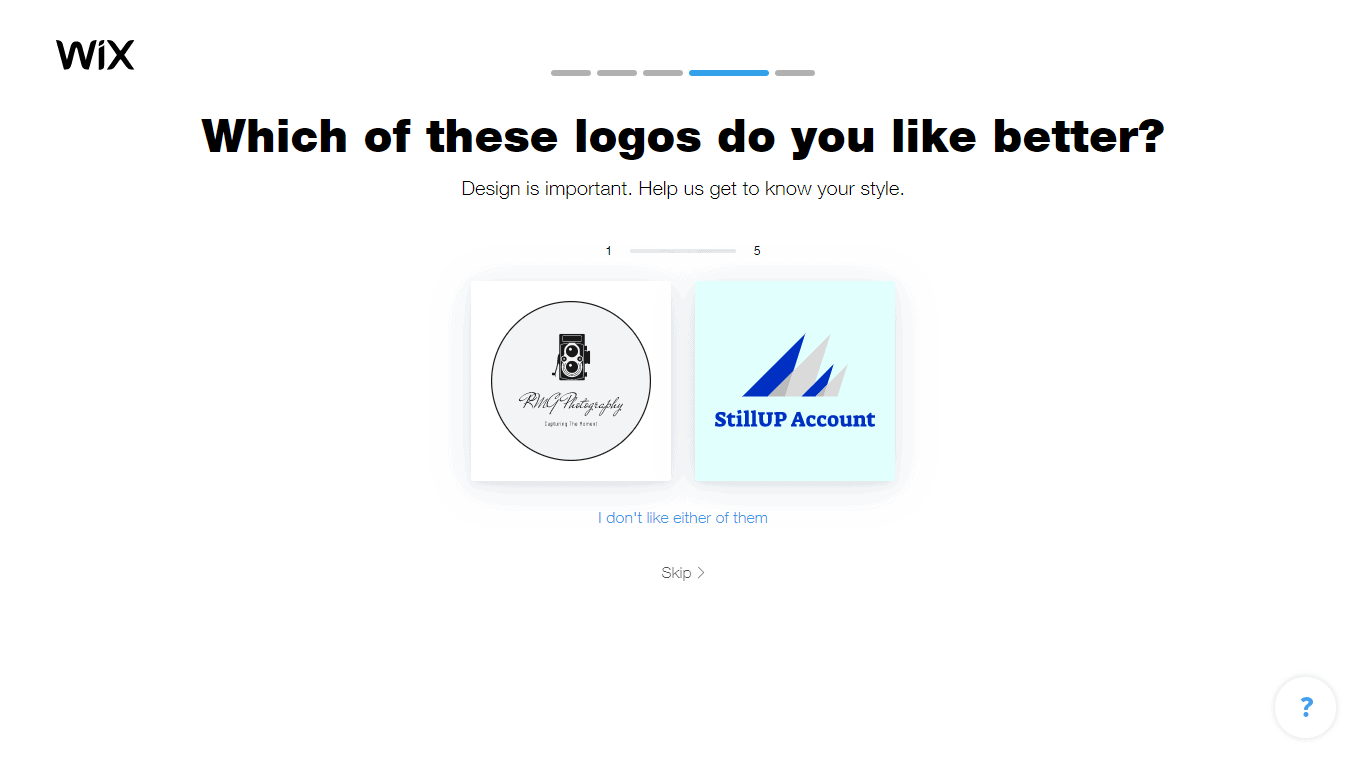 Finally, tell the AI where you'll be using your logo to brand your business.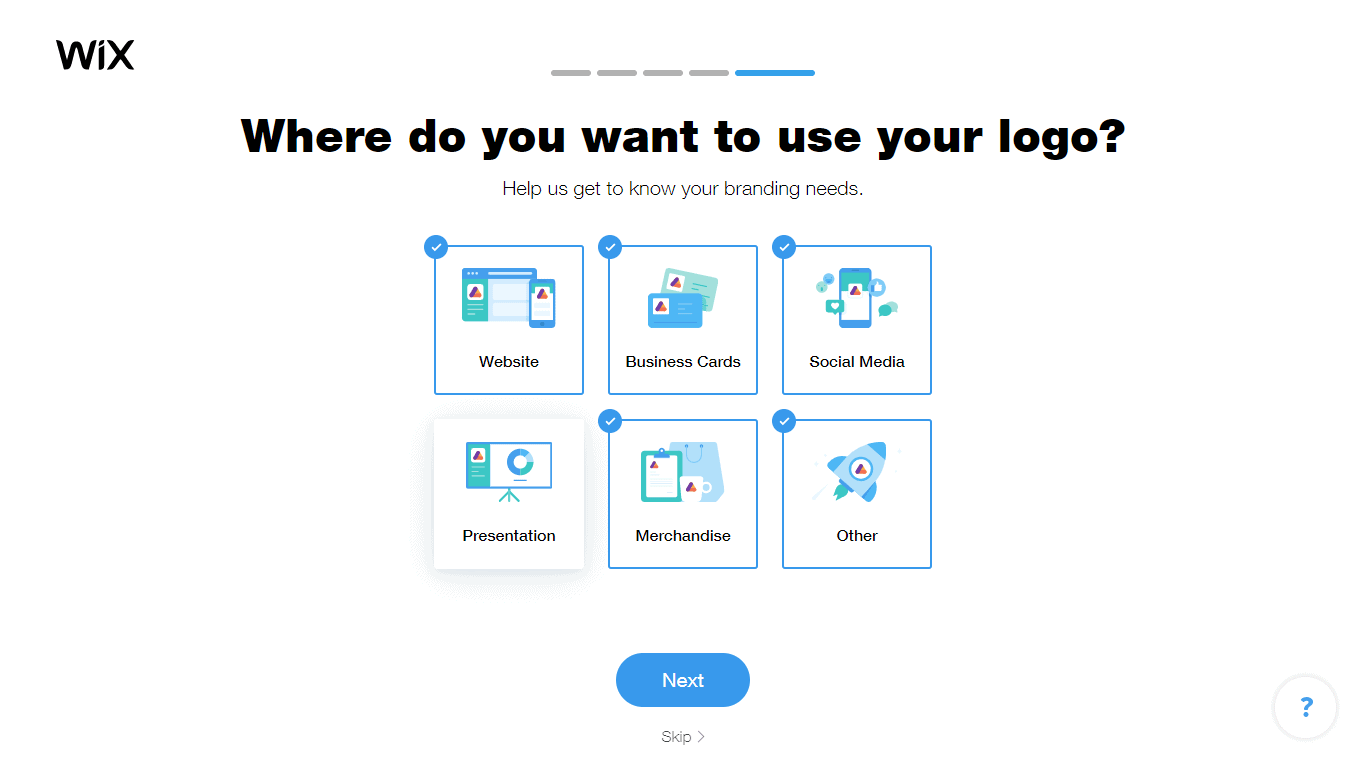 Your logo suggestions will appear next and now it's time to get creative. Scroll through the AI-generated results to see if anything catches your eye. There are plenty of options to choose from, so take your time. Don't worry if it's not perfect, you're just looking for potential at this stage.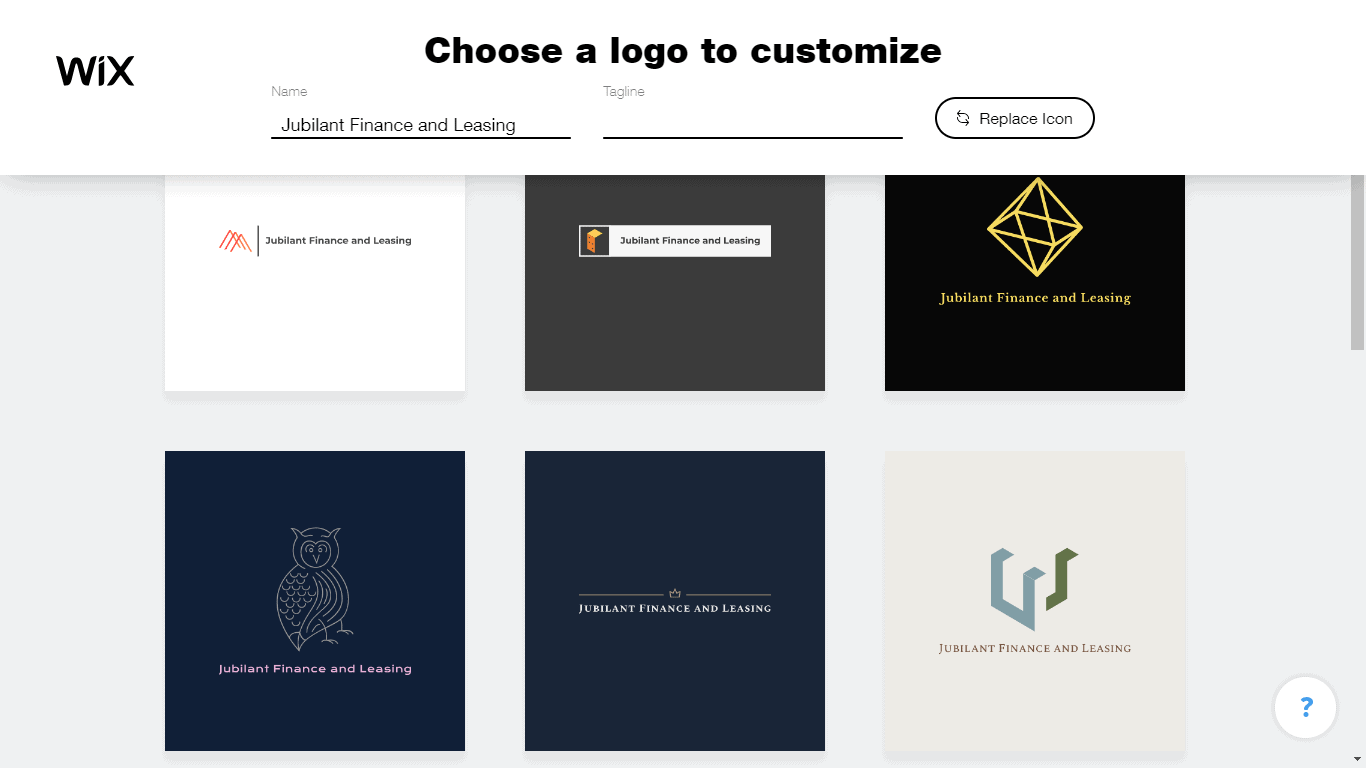 Use the
Replace Icon
button to do some preliminary customization. You already know you'll be using a J shape but you can also add an icon, too. Search for terms relevant to your industry and select an icon to replace the old images with the new selection.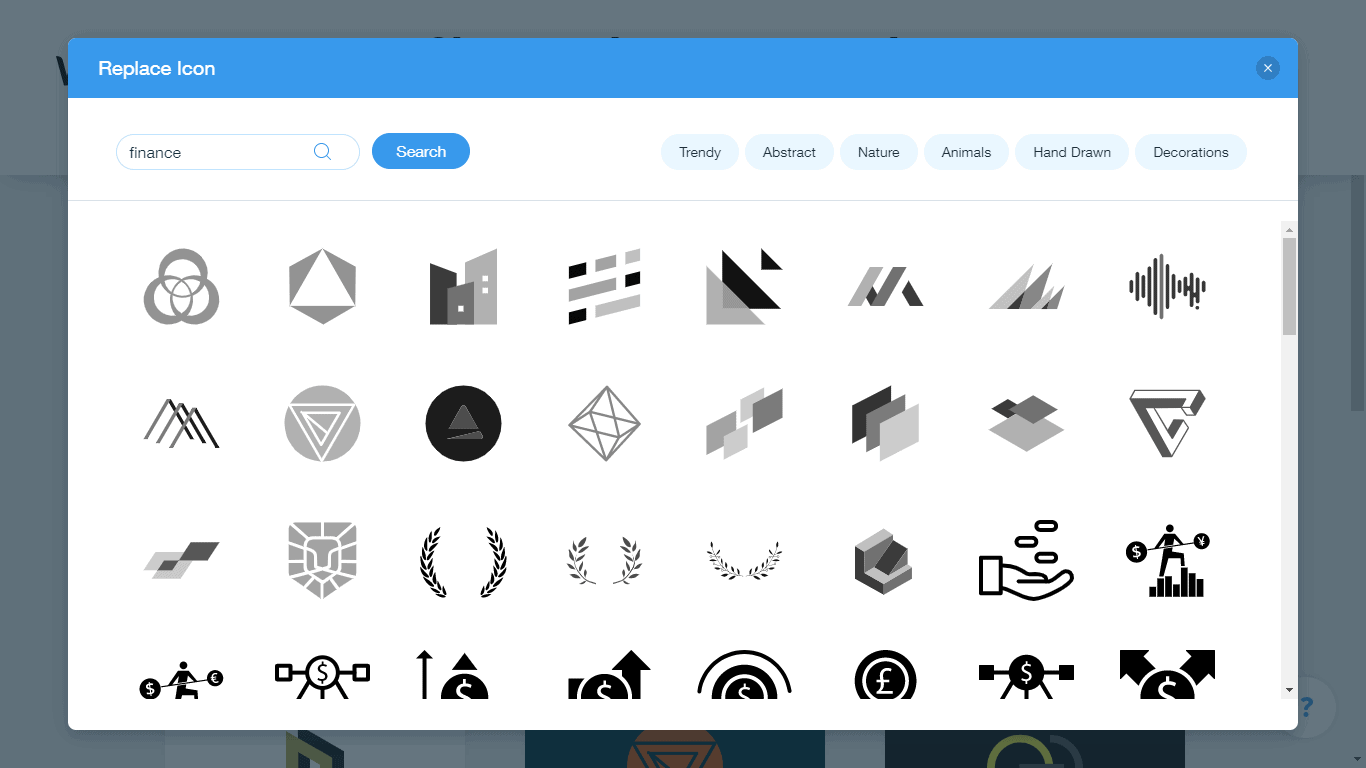 When you see a logo you'd like to edit, click
Customize
and you'll be taken to the logo editor. Wix Logo Maker has recently updated its features to include even more options for personalization. Use the text option to add the "J" element to your logo using one of the hundreds of available fonts. You can also add multiple icons and play with the logo's colors, shapes, and borders until you're happy with how it's looking.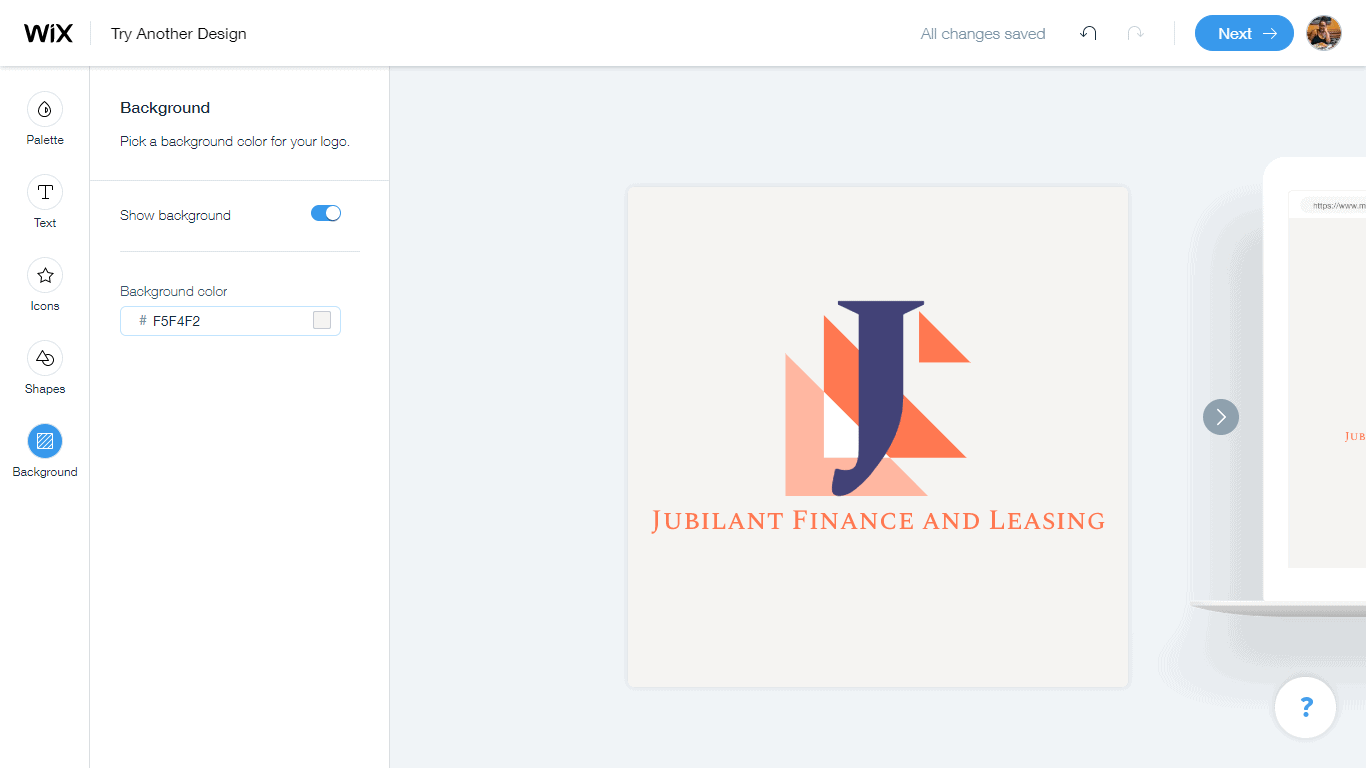 Click
Next
to choose your package and make your payment. If you're not ready to pay, you can also download a free, smaller-sized version of the logo and save it to your records while you compare other logos. Your J logo design will be saved to your profile if you decide later on to come back and pay for a high-resolution download.
Wix Logo Maker Alternatives:
Looka – When you require stocking up on quality branding materials such as website design or a social media kit, Looka proves to be excellent. You can craft your logo and seamlessly incorporate it into any other necessary elements, all within a single, convenient location.
LogoMaker – If AI technology doesn't sound like your thing, Logo Maker offers a back-to-basics design option. You can get a simple design in only four steps, perfect for when you're short on time, or simply prefer something more modest.
Find out more about Wix Logo Maker, including more logo examples, in
our in-depth review
.
Final Thoughts
Running a company takes a lot of work. You shouldn't have to add "logo designer" to your already long list of tasks. Outsourcing your logo creation to an expert is the best way to save yourself the stress and guarantee a beautiful result. Only
Fiverr
 lets you hire an experienced designer for just $5, and because of that value, it's always my top recommendation. If you do decide to take your new logo on as a personal project,
Wix Logo Maker
 can help you along the way. This tool uses intelligent AI technology to help you get started, and the attractive templates can take a design idea from amateur to expert in minutes. Still undecided? Take a look at my colleague's
full logo design service comparison
 to see how Wix Logo Maker and Fiverr ranked among other logo design options.