We put Benchmark's refund policy to the test. We're happy to report we received our refund in full, even though we signed up for the cheapest plan.
Benchmark Email does a lot of things right. It's easy to use, it's reliable, and it looks great. But there are always reasons you might need to cancel. Maybe you need something cheaper or more basic, or you're tired of having to wait for your emails to be validated before they're sent out. You might be better off with an email marketing service like
Sendinblue
, which is usually cheaper and doesn't put emails through the same validation process.
Click here
to see some other recommended alternatives. But first, let's see what you need to do to cancel your Benchmark account.
A Quick Guide to Cancelling Your Benchmark Email Account
Canceling your Benchmark account is quite simple — it takes only a few minutes. Here's what you'll need to do:
Log into your Benchmark Email account.
Click on your name in the top right menu, and click Account Settings.
Click on Plan Information.
Scroll down until you see a message about cancellation, and click the "clicking here" link.
Enter your name and email address. This will open up a live chat window.
Answer a few questions from the support rep and confirm your login, and they will cancel your account.
Live chat is supposed to be 24/7, but there's a chance that no support rep will be available. In that case, you'll be directed to a cancellation form to fill out.
My Cancellation Experience, Step by Step
If you're having any trouble with the instructions above, let's go through the entire process in more detail, with screenshots. Once you're logged in, you should see your name at the top right corner. Click
Account Settings
in the dropdown menu.

If you're on mobile, you'll have to click the menu button first to expand the menu, and then you'll see your name at the bottom left of the screen. Next, navigate to the "Plan Information" section of your account settings: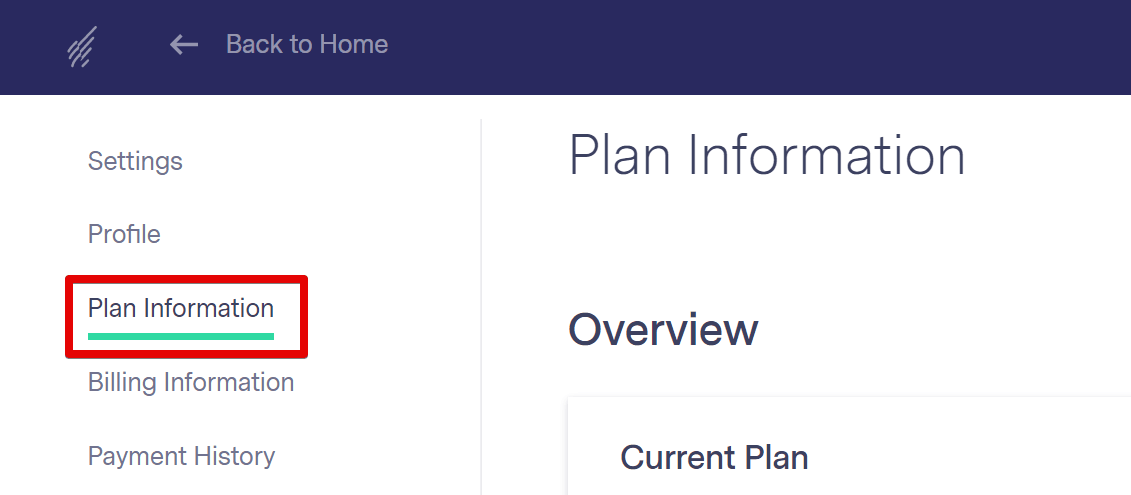 There's a whole bunch of information on this page, but you need to
scroll down past the add-ons section
. Then you'll see a rather small section of text that has a link to cancel your account. It's easy to miss if you don't know what you're looking for.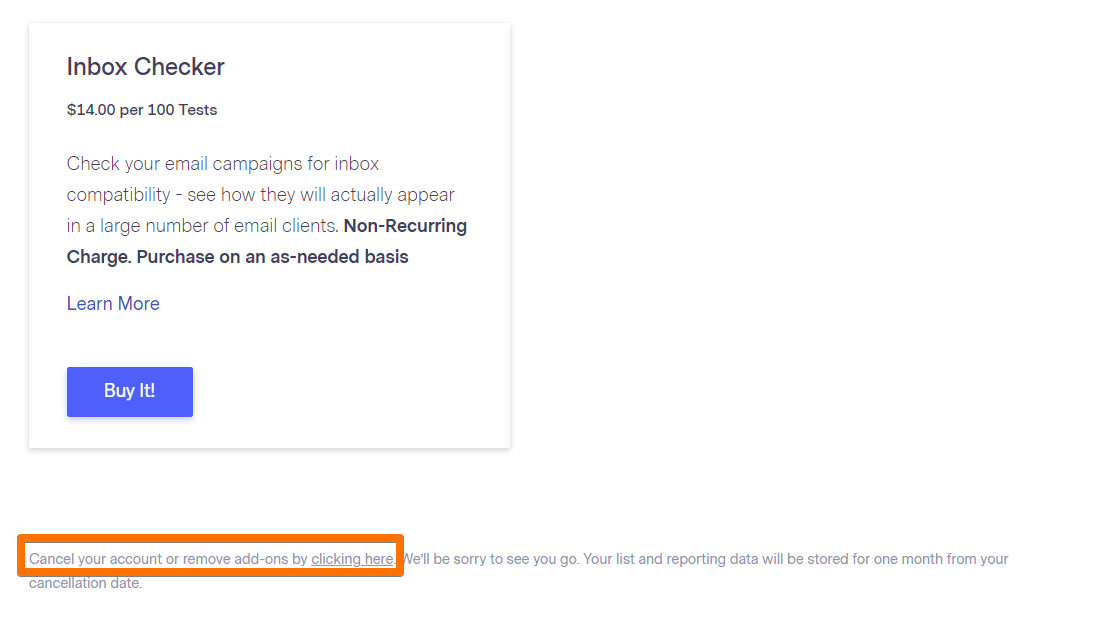 Click that link and a new tab will open with a live chat form where you'll need to enter your name and email.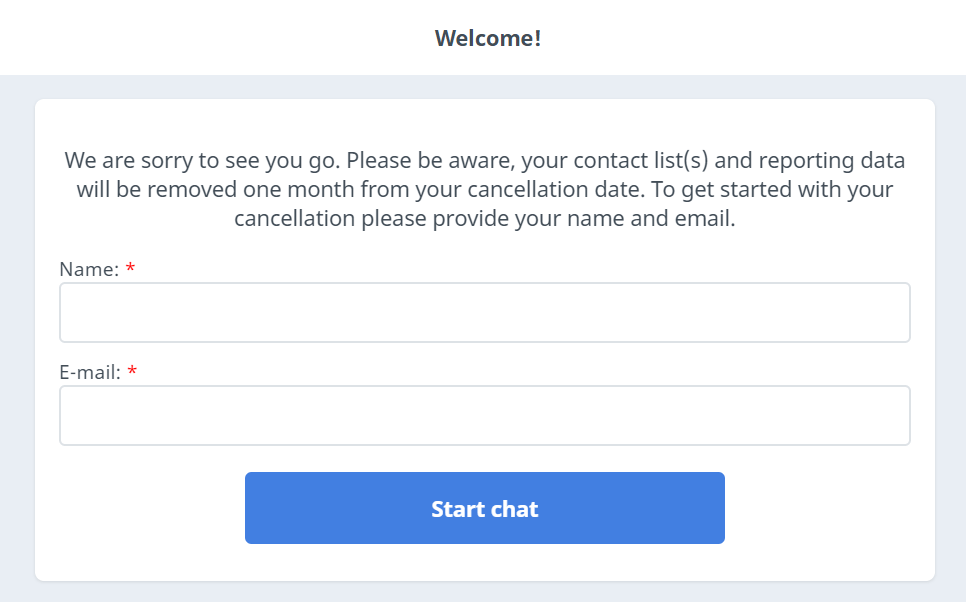 I received a response after about one minute, asking me why I was canceling.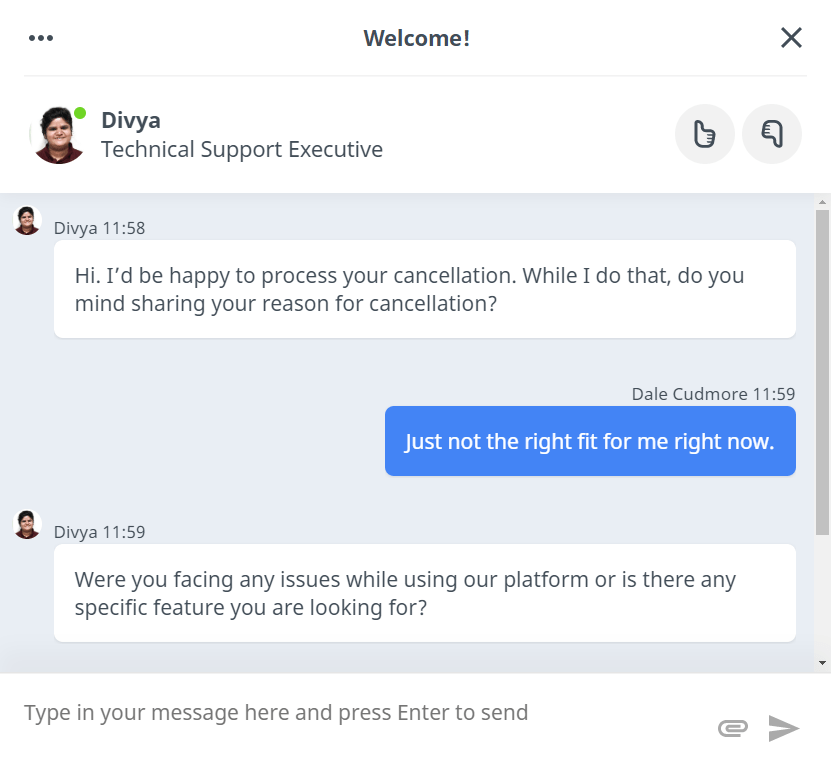 After a few more messages, I was asked to confirm my login ID, and then my account was canceled shortly thereafter. Within a few seconds, you should get an email confirming that the cancellation was processed.

Note that
you can still log into your account
at this point. Your account and its data will be removed on the cancellation date mentioned in the confirmation email (should be about two weeks later). In total, the cancellation chat process took seven minutes. (I was as quick as possible to reply.) If you're canceling a paid plan, know that
Benchmark Email does not give refunds
. All plans are month-to-month, and you won't be charged for the next month after canceling, but you won't get any part of your current month refunded.
The Best Benchmark Email Alternatives
If Benchmark Email isn't quite right for you, but you're not sure what the best alternative is, consider these:
If you're looking for a more affordable tool, Sendinblue offers some of the best value plans in the industry.
If you don't need advanced automation features and could use some help with your email marketing, try Constant Contact. It has great tutorials and a helpful community.
If you're planning to create a lot of landing pages, consider MailerLite, which has a great built-in landing page builder.
Is Benchmark Email's Cancellation Process Reasonable?
I found the process a bit tedious when I had to engage in a conversation to cancel my account. However, I discovered that canceling was easy, and the support representative didn't excessively push me to reconsider staying. It's a pretty standard process these days; understandably, companies want to know why you're leaving. So, I don't think there's much to complain about with Benchmark's cancellation process. If you want to cancel your account, you should have no problem at all.