Jump down now to learn how to hire a professional designer for a great price
, or read on to see how you can create your own logo with an online logo maker.
9 Best Hotel Logos
When we needed a new logo for Website Planet, we decided to go an unusual route. My teammate tested major design services from all around the web to see where he could get the best logo. Want to see who won and why? Read his
full comparison of the best logo design services.
How to Find a Logo Designer at a Great Price
Of course, utilizing an online tool to design your hotel logo is an option, but should this truly be considered the optimal approach? Avoiding a logo that appears amateurish or fails to effectively communicate your brand's essence is undoubtedly a priority. Personally, I'd hire a logo designer on Fiverr. Having someone else take care of the design work saves you a lot of time, and you know that you're getting a design that is truly unique. As for the cost – well,
logo design rates on Fiverr start for as low as $5.
Need I say more?
Why Fiverr for a Hotel Logo?
The Fiverr website is home to an array of freelance logo design professionals, but the benefits go way beyond how big the site is or how low the prices are.
You get a professionally designed logo that will reflect your brand and stand apart from the rest.
There are thousands of designers with different prices and packages, and you can check their profiles to read past clients'
With prices starting at $5, there is no real financial risk – you could even hire several different designers to work on your logo, and then choose the one you like best.
Funds are kept in escrow on the Fiverr platform until you approve the design, guaranteeing your satisfaction.
To learn more about the Fiverr platform and see the logos that were created for Website Planet, don't miss our
full Fiverr review
.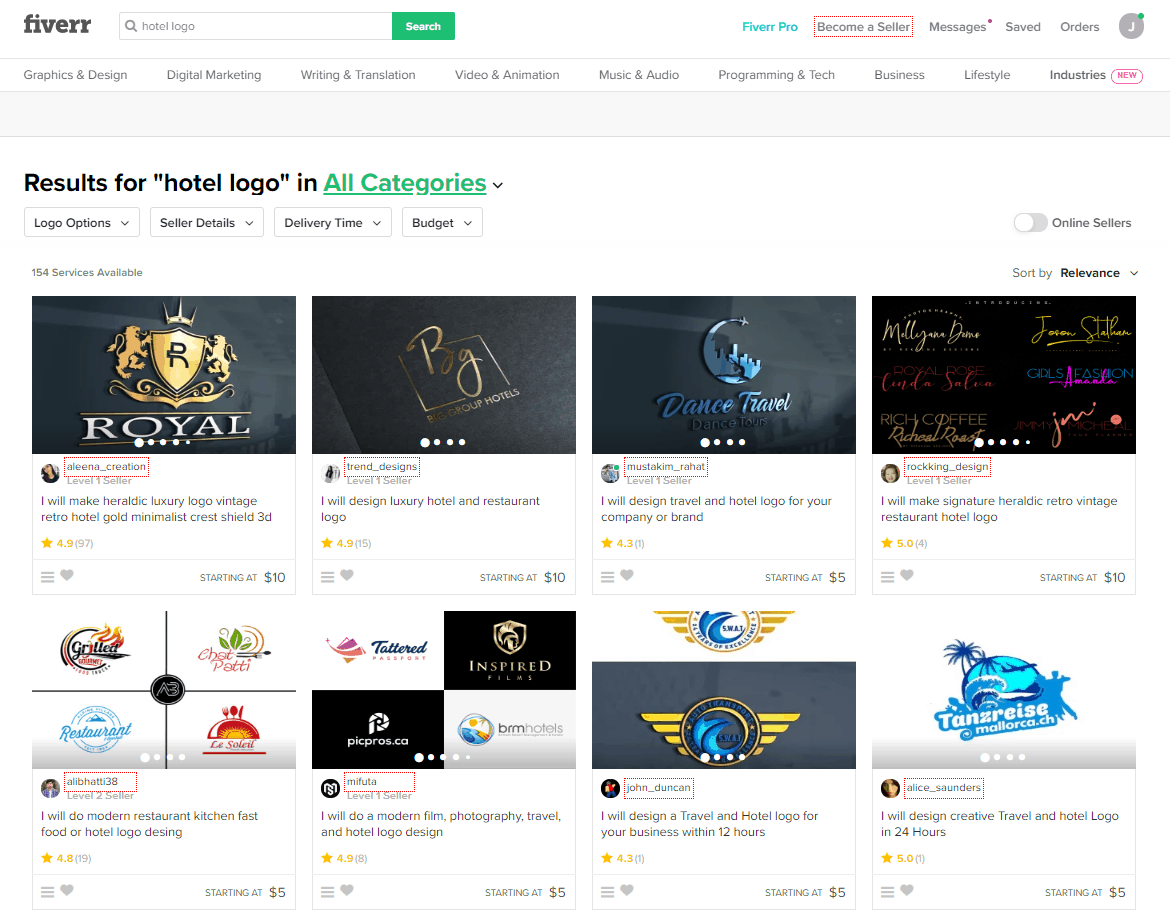 How Does Fiverr Work?
To get started, just
go to the Fiverr homepage
 and choose
Logo Design
in the site menu: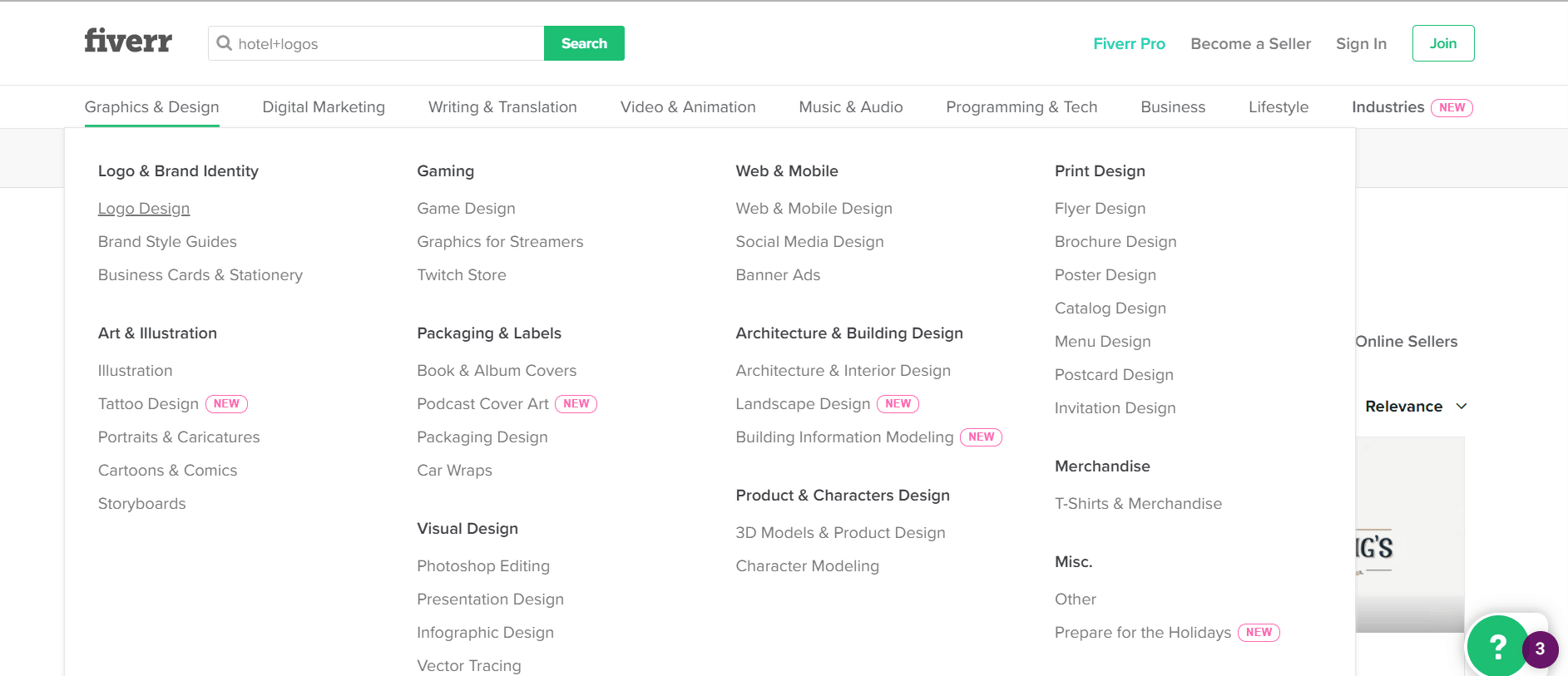 The Fiverr logo designer search wizard will walk you through a few steps to find the right designer for you.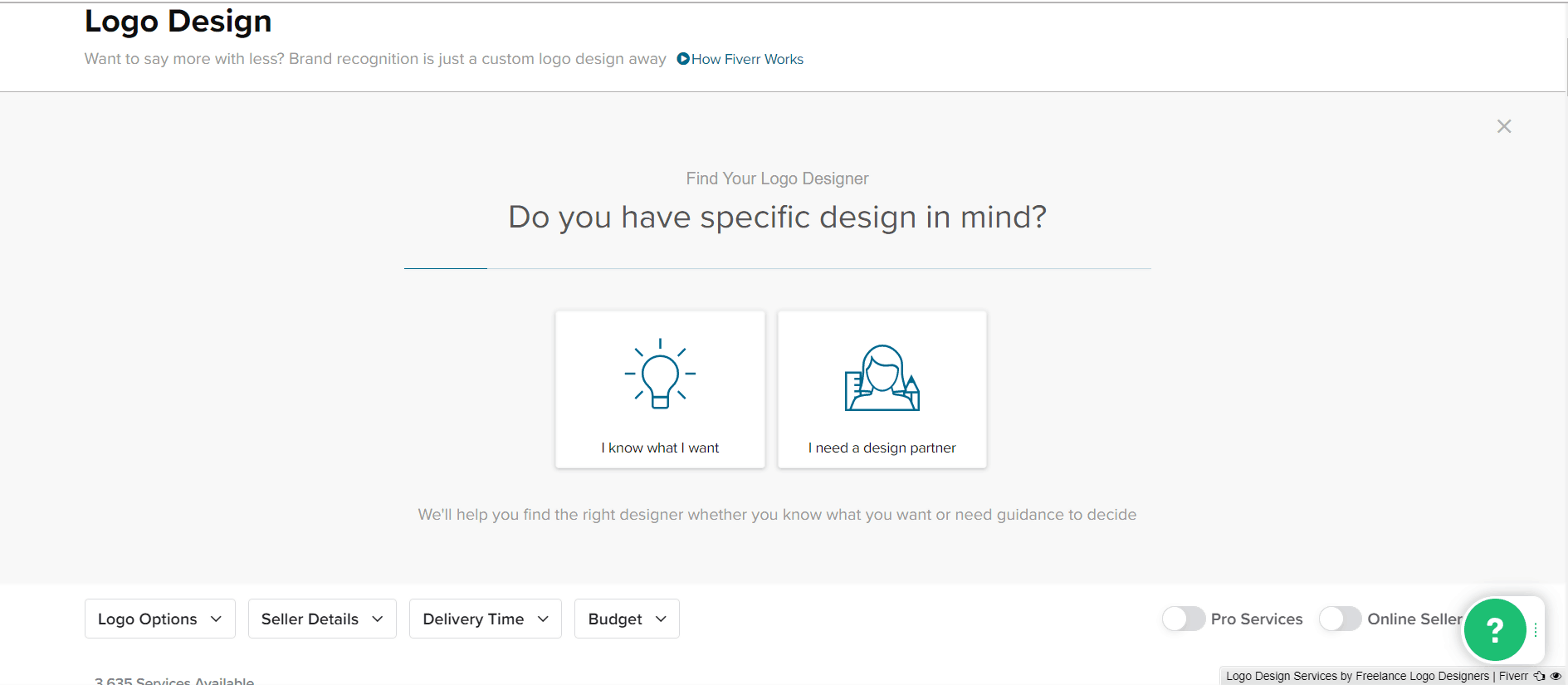 One of the steps is choosing your preferred design style – a very useful feature. (Don't worry, you can always change your mind later.)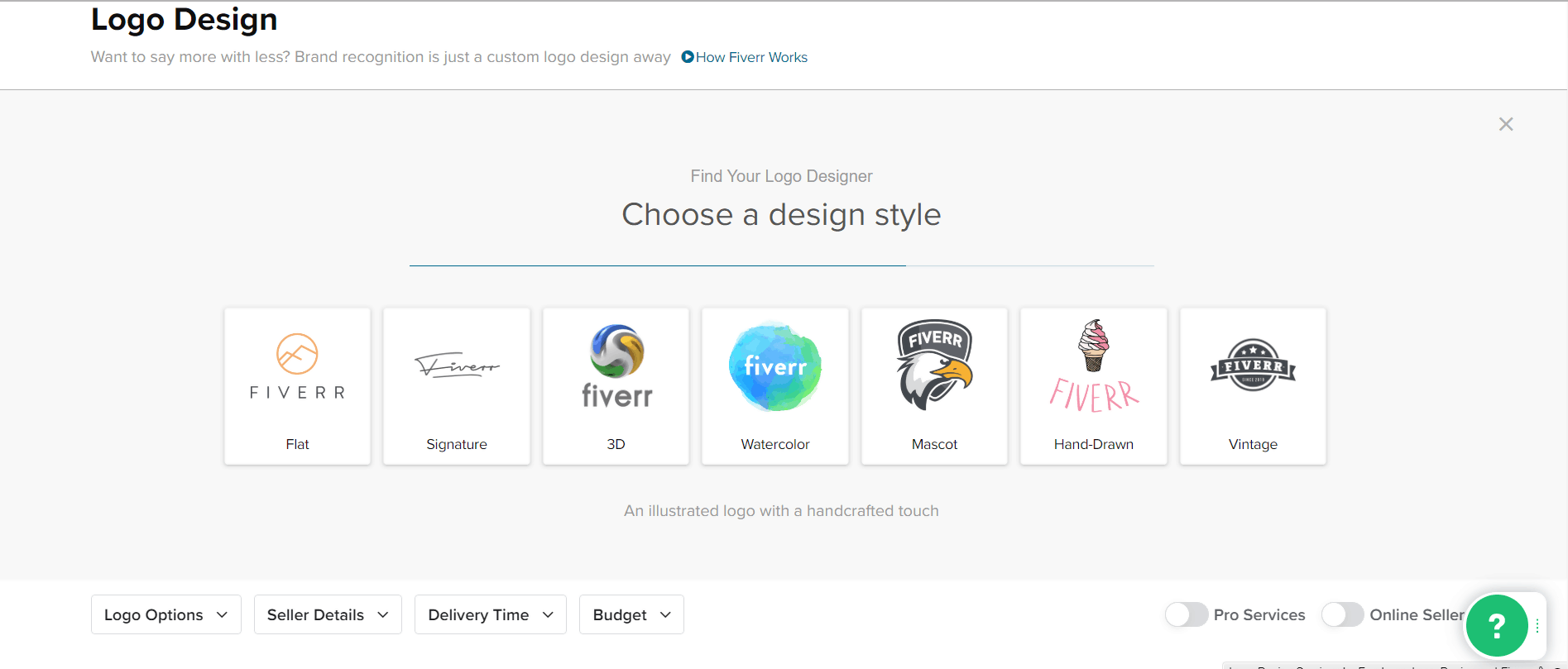 Once you see a designer you like, you can click to view their full profile and read past clients' feedback.
How to Design Your Own Hotel Logo
Whether your hotel's logo has to reflect your boutique style, rustic lodge atmosphere, sleek city space, or any other design aesthetic, it can be challenging to convey it in simple, clear, and concise design.
The good thing about online logo makers is that they're free to try
– you pay only if you're happy with the results. This means you can play around with different styles, and maybe even create a draft for your Fiverr designer to work with. Wix Logo Maker is my preferred option because it's so easy to work with. All you have to do is
go to the Wix Logo Maker homepage
, click
Start Now,
and answer a few basic questions.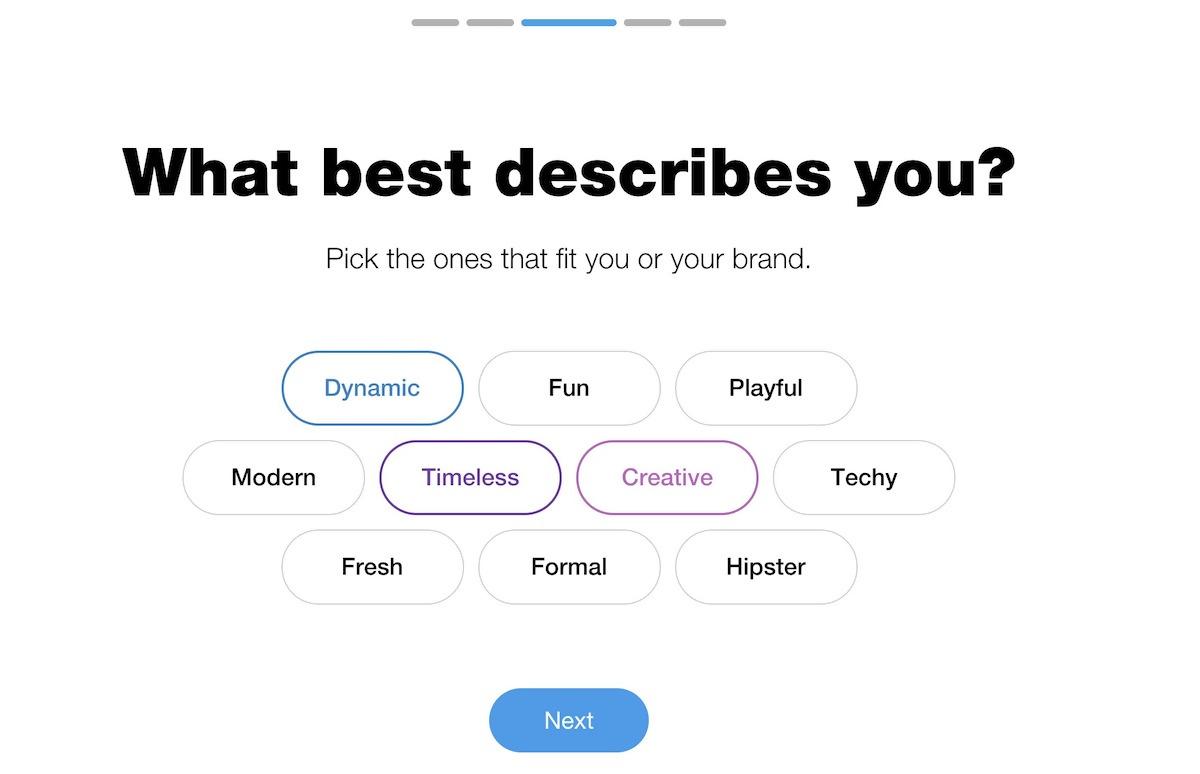 Once the AI (artificial intelligence) system gets a better idea of your preferences, it generates logos for you to choose from.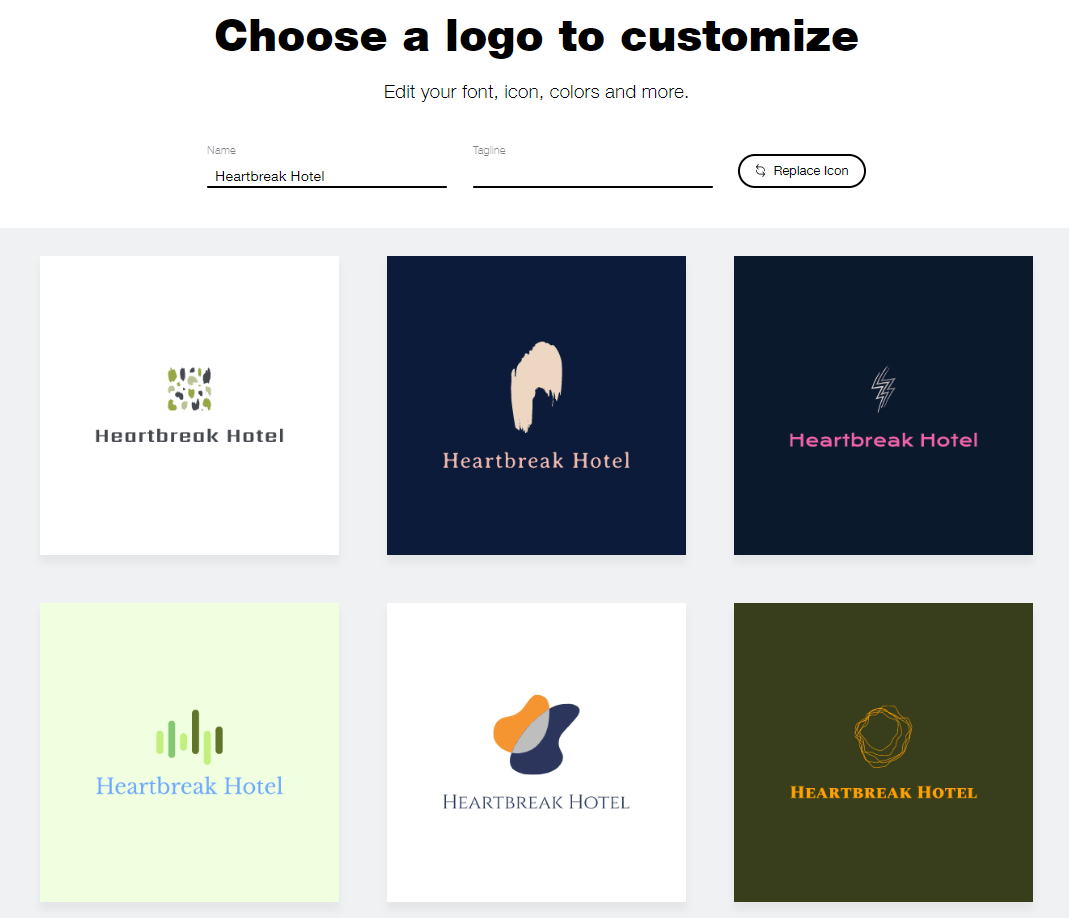 If you don't see your perfect logo in the mix, don't worry – you can use the logo editor to customize every aspect of your logo, including the icon, fonts, and color scheme.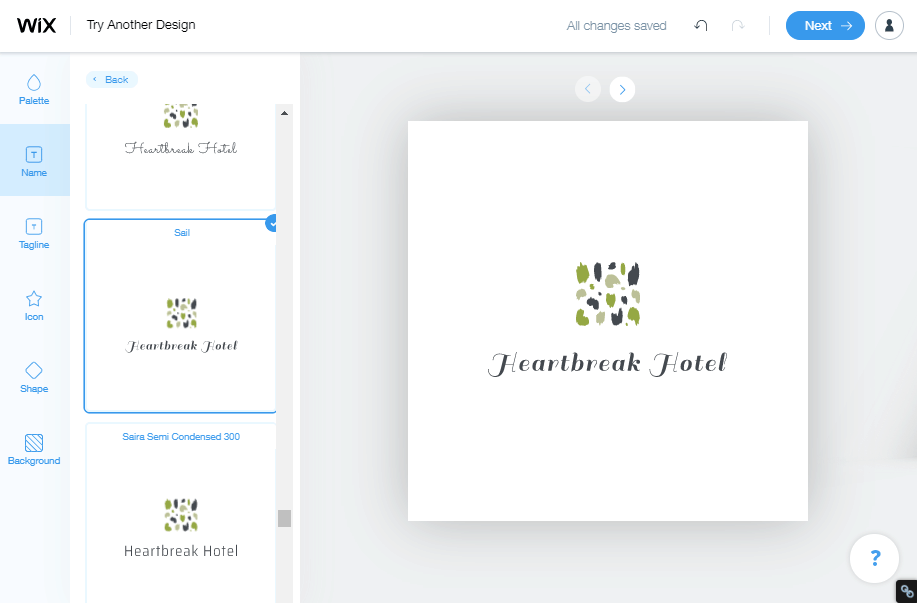 Wix Logo Maker Alternatives
Tailor Brands – This AI-driven platform offers a user-friendly interface and a speedy logo design process. The downside is that you can only use the Roman alphabet, with no special characters. To learn more about the platform, read our full Tailor Brands review.
Looka – What makes Looka stand out is its excellent AI system, which produces well-designed logos right from the get-go. You can customize any logo you like in the editor, but you might not even need to! Go to our expert Looka review to find out more.
Getting Started with a Hotel Logo
You have a lot of options when it comes to making a hotel logo. Online logo makers can be a lot of fun, but once you
give Wix Logo Maker a try
, you'll find there is so much to consider apart from words and images. If you'd rather leave the work to the pros, I'd recommend you
hop over to Fiverr right now
 to see your options. With prices starting as low as $5, you really have nothing to lose. Need to consider more options before you make up your mind? Don't miss our
full comparison of all the major logo design services
.