Jump down to find out how to hire a pro designer for as little as $5!
Or, If you want to take a swing at making your own logo, browse my pick of the best free logo makers. Whichever you choose, let's get started with some of my favorite golf logos.
9 Best Golf Logos
Hit the Greens in Style for Just $5
If you like the designs listed above and want to get a professionally designed golf logo without going over budget, the answer is Fiverr. Fiverr is an online marketplace for tens of thousands of experienced freelance "sellers" from around the world. Here, you can hire professional designers to create a stunning golf logo for as little as $5.
When we wanted a new logo for Website Planet, we undertook a thorough research project testing the most popular logo design services, including three from Fiverr. See how we got our new logo in this detailed
comparison of the best logo design services.
What Else Does Fiverr Offer?
Search filters: You can easily find sellers based on delivery time, your budget, experience level, type of logo, location, or even language.
Gig packages: Most designers offer a range of packages (Basic, Standard, and Premium) to suit different budget requirements.
A built-in messenger: Use the free mobile app or the website to chat with the sellers directly before committing to a gig.
Custom offers: Sellers can send you a custom offer based on your specific requirements.
Super-safe payments: Your upfront payment for a gig will be securely held in escrow until your approval of the seller's work. There are no hidden fees, either.
Using the Fiverr Website
Fiverr's polished interface and user-friendly search tools make it very easy to find your golf logo designer.
Go to the Fiverr homepage
 and select
Graphics & Design
, then select
Logo Design
.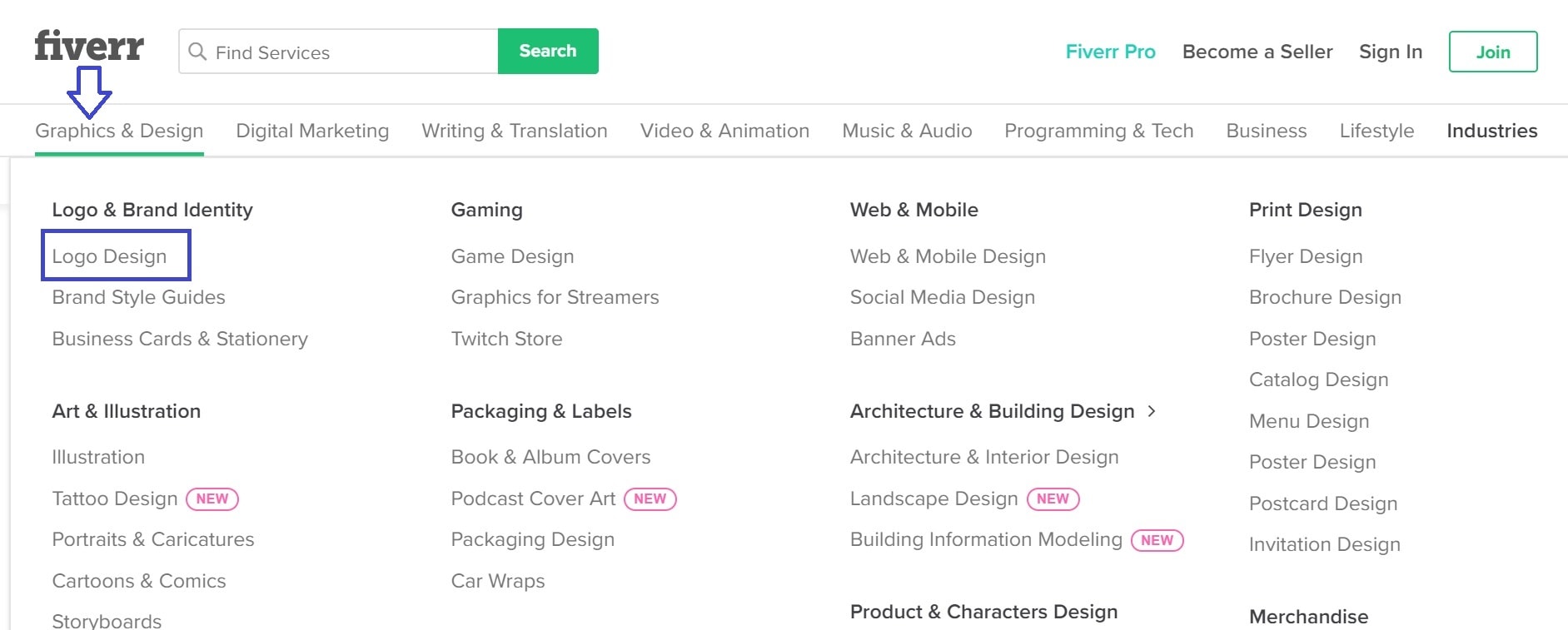 Type in the term you're looking for in the top search bar (e.g., golf logo), or let the Fiverr wizard help you find the most relevant results.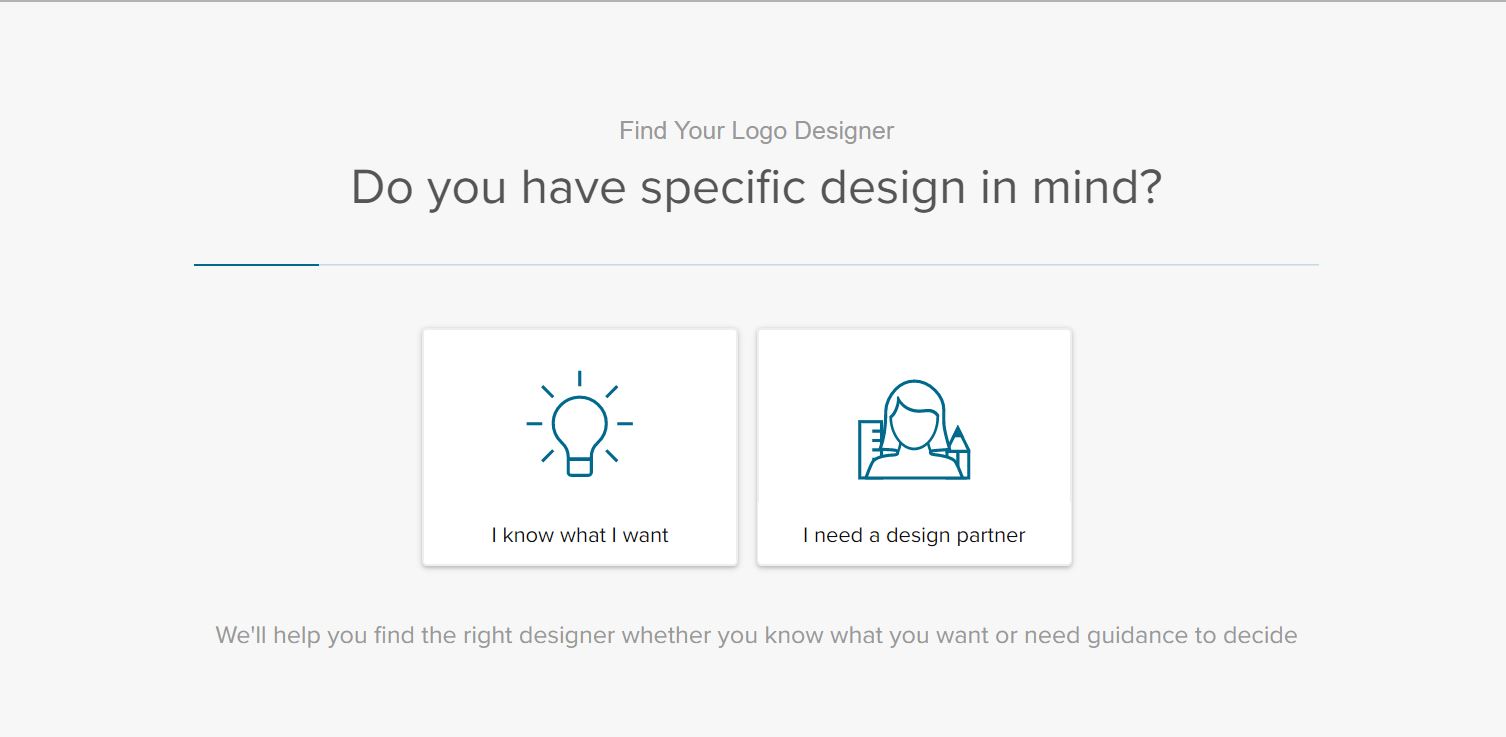 The search filters will help you narrow down the results even further.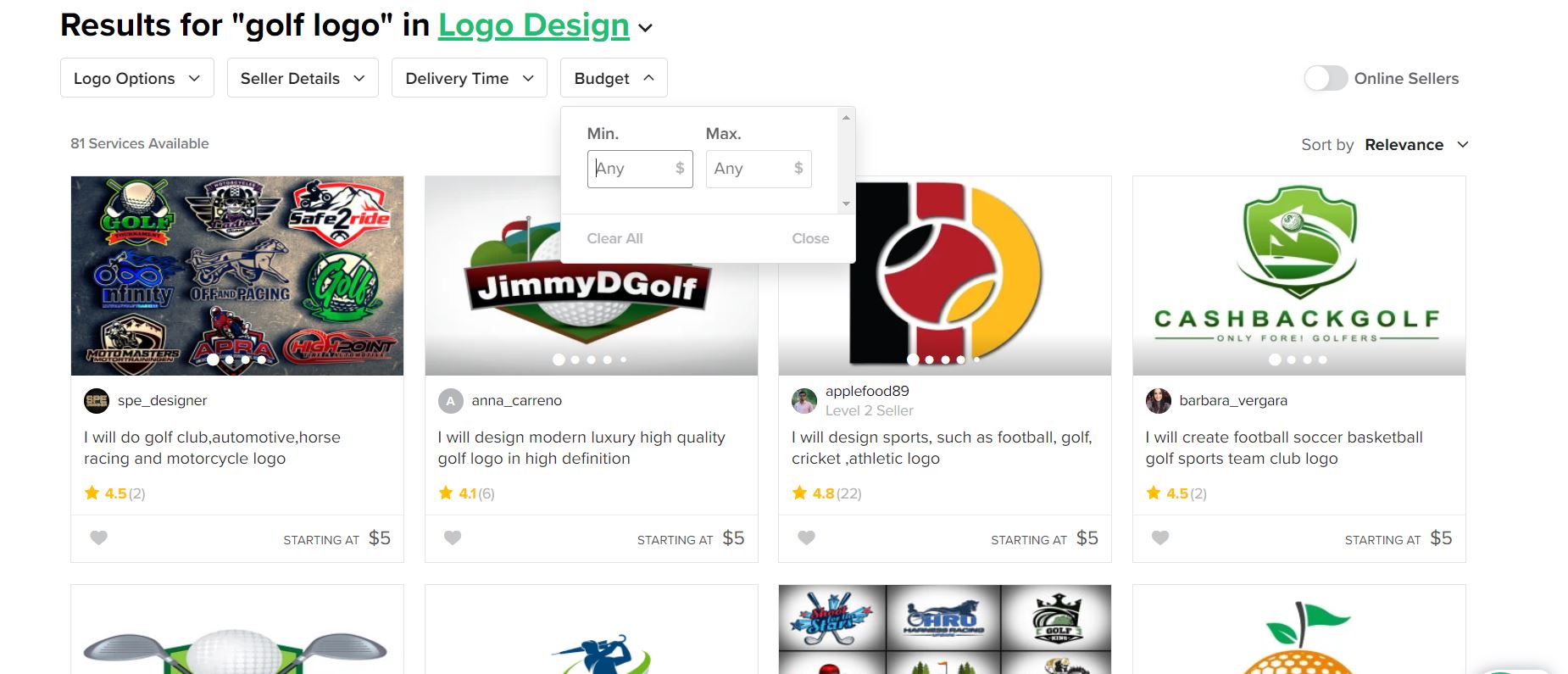 Read more expert tips on hiring the right designer on Fiverr in our
in-depth Fiverr review
.
How to Make Your Own Golf Logo
If you want to get creative and make your own golf logo, there are plenty of DIY logo makers on the internet to have fun with. While designing your logo is free with most DIY logo makers, you'll have to pay in order to download the file in high-resolution. This can sometimes be more expensive than hiring a designer, so make sure to compare both options.
Wix Logo Maker
Using Wix Logo Maker is not limited to experienced designers. This highly user-friendly AI-powered platform enables you to swiftly create a stunning golf logo, regardless of your design background.
Go to the Wix Logo Maker homepage
 and hit
Start Now
to create an account.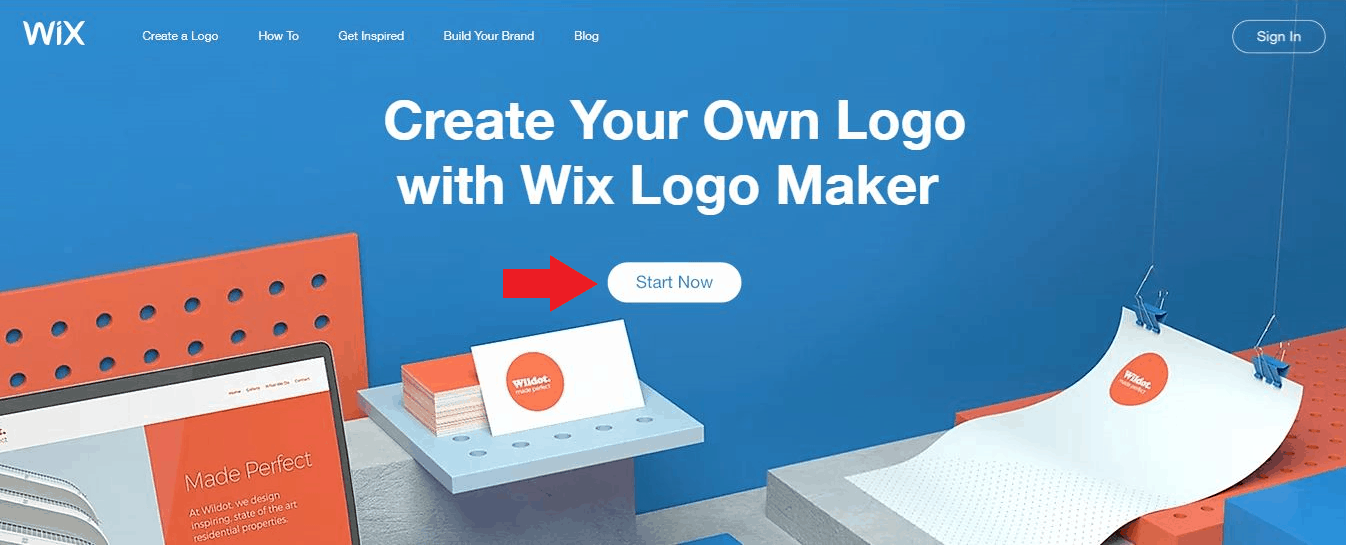 Just answer a few questions, then sit back, sip your coffee, and let the wizard work its magic. The Wix ADI (artificial design intelligence) will generate a list of logos based on your answers.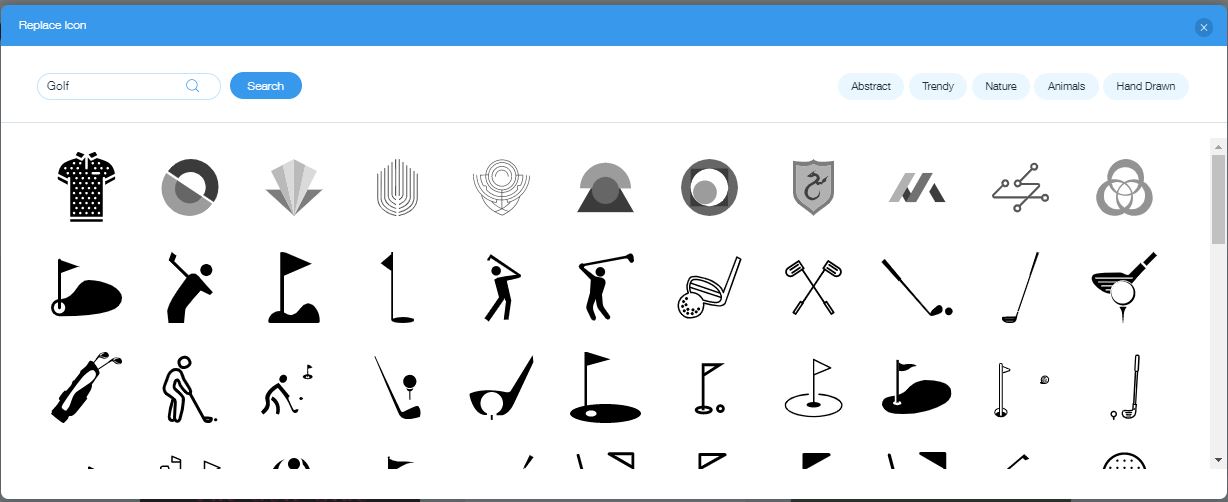 With Wix Logo Maker's customization tool, you can play with colors, fonts, and text as much as you want. Here's an example of a logo I created:

Happy with your golf logo? You can now pay for it – if your budget is still in the green. Alternatively, download the free, low-res sample and use it as a concept to send to a professional designer. To learn more, read our
in-depth Wix Logo Maker review
.
Wix Logo Maker Alternatives
Tailor Brands: Thanks to its partnership with Zazzle, this tool allows you to print your logo on other merchandise, without visiting another website. Learn all about the platform in our full Tailor Brands review.
Looka: Even after you pay for your logo, Looka lets you revise and edit your golf logo without limits for the first 72 hours. Read our expert Looka review to learn more and see some logo examples.
Get a Hole-in-One Golf Logo Design Today!
Whether you're launching a golf store, golf course, or coaching business, a simple and clear logo will resonate with your customers. If you want to try to DIY, you can't go wrong with
Wix Logo Maker
. Take some time to browse some popular, existing golf logos for inspiration. One of my favorites is the Spartan Golf Clubs logo: it cleverly creates the silhouette of a Spartan helmet using the outline of a golfer swinging his club. It's a great example of how a professional designer, like one you can find on
Fiverr
, can transform your brand's name and identity into an unforgettable work of art. Want more sporting inspiration? Check out our round-up of the
best sports logos
. And if you're still undecided, why not browse our extensive list of the
best logo design services
out there.