In this article, I'll show you how you can get your new gold logo for as little as $5.
---
9 Best Gold Logos
My colleague tested some of the most popular logo design services on the market to find out how they performed. Interested to see how each of these top services ranked in his experiment? Head over to his
expert logo design service comparison
 to find out more.
How to Get Your $5 Pro Logo
Your ideal logo doesn't have to cost its weight in gold to be attractive and unique. Professional logos are usually costly, and that makes sense if you're approaching design agencies. But, does a logo have to be expensive to be high quality? With Fiverr, the answer is a resounding no! Fiverr connects you with thousands of freelance design professionals experienced in creating amazing and affordable logo designs. Even though they're talented and experienced, designers on this platform price their packages starting from only $5. There are freelancers specializing in a huge range of styles, so you're guaranteed to find a designer that meets your every need.
Head to the Fiverr homepage
 to explore its huge talent pool for yourself. Search "gold logo" to pull up the designers with relevant packages. You can also try related terms like "luxury" logo or "elegant logo" to see more options. Scroll through the results until you find a profile that catches your eye. Click on it to open the full view.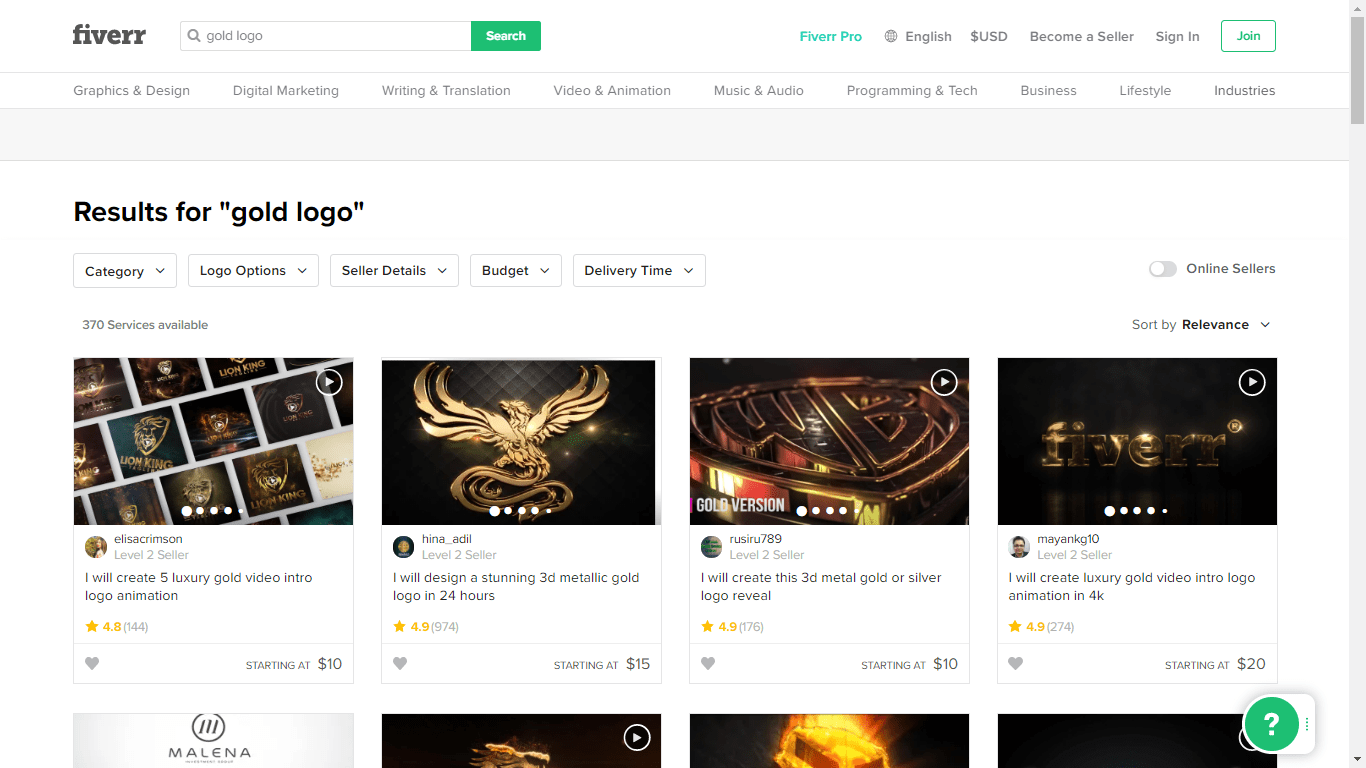 In the full profile, you'll be able to access a designer's portfolio, their package offerings, customer reviews, and "About This Gig" section. Read through all the information thoroughly to ensure you understand what's included and if it meets your needs. When you're ready to hire a designer, click
Continue
to move to the next page.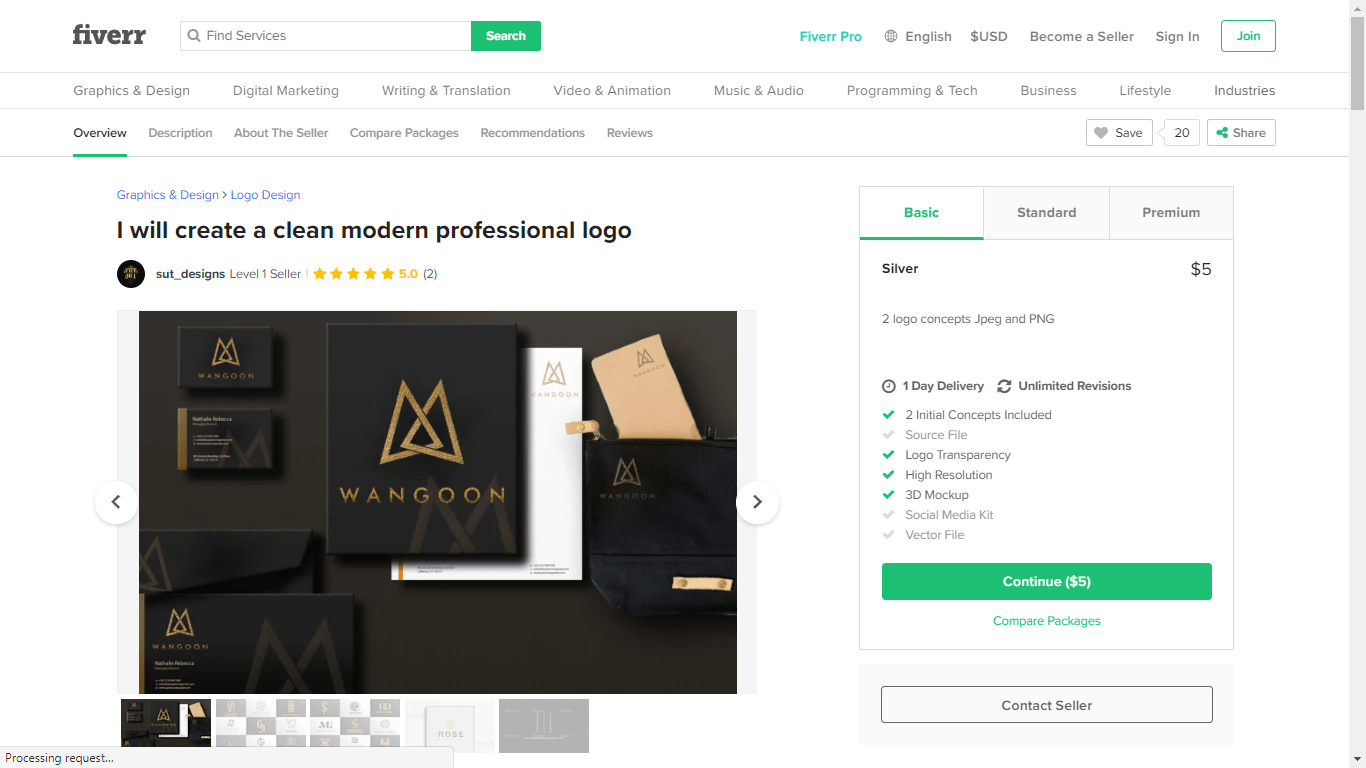 On the payment preview page, you'll see a full list of the services offered in your chosen package and the final cost. You can choose to add any optional extras available, then click
Order Now
to finalize the hiring process.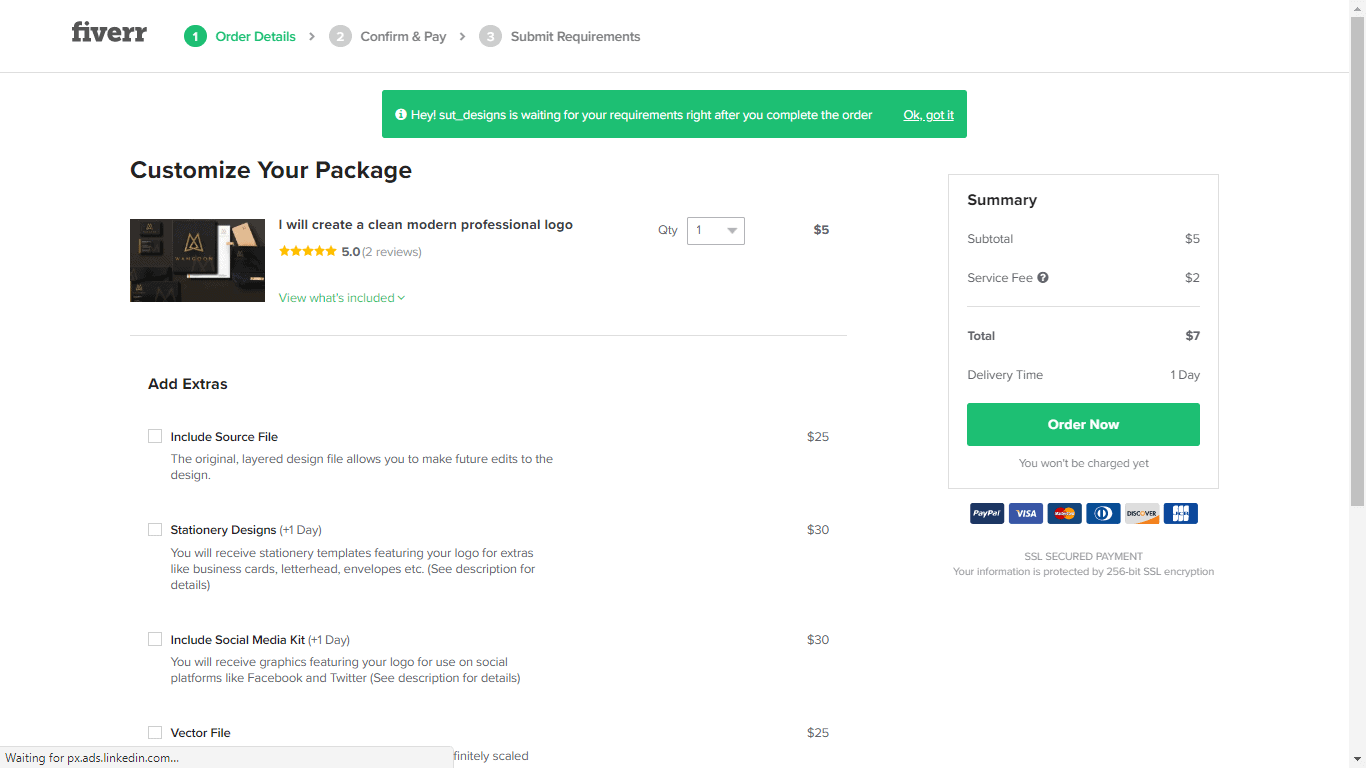 Enter your payment details and confirm. Once you've paid, you can let your designer know the specs for your logo and that's your bit done! Your new logo is now commissioned and will be delivered to you within a few days. Here are a few other cool reasons to use Fiverr:
Easy designer search filters – Use filters like delivery time, logo style, budget, and seller level to narrow in on designers that fit your needs.
Package customizations – For an extra fee, some designers offer package add-ons, like expedited delivery, multiple revisions, and a 3D mockup.
Fiverr Pro – Fiverr Pro designers are personally assessed by Fiverr employees and guarantee the highest level of customer service and design quality. If you have room in your budget, consider hiring a Fiverr Pro freelancer for top-level work.
Secured payments – Your payment won't be released to the designer until they have delivered work that you're 100% satisfied with.
Get more advice from our experts on
hiring the right Fiverr designer
for you.
How to Make Your Own Logo
Sometimes, it feels good to take things into your own hands. If you decide you'd like to create your own logo, you should be prepared to exercise your creative muscles. You'll need to invest some time and patience to execute your vision properly. To create a logo on your own, enlist the help of a DIY logo maker. My recommendation is always Wix Logo Maker, both for its ease of use and high-quality designs. This tool makes DIY logo design less stressful by using artificial intelligence (AI) technology to assess your style preferences upfront, then generate personalized logo suggestions. Want to see the AI at work?
Head to the Wix Logo Maker homepage
 and create a profile. From there, enter your company information to continue.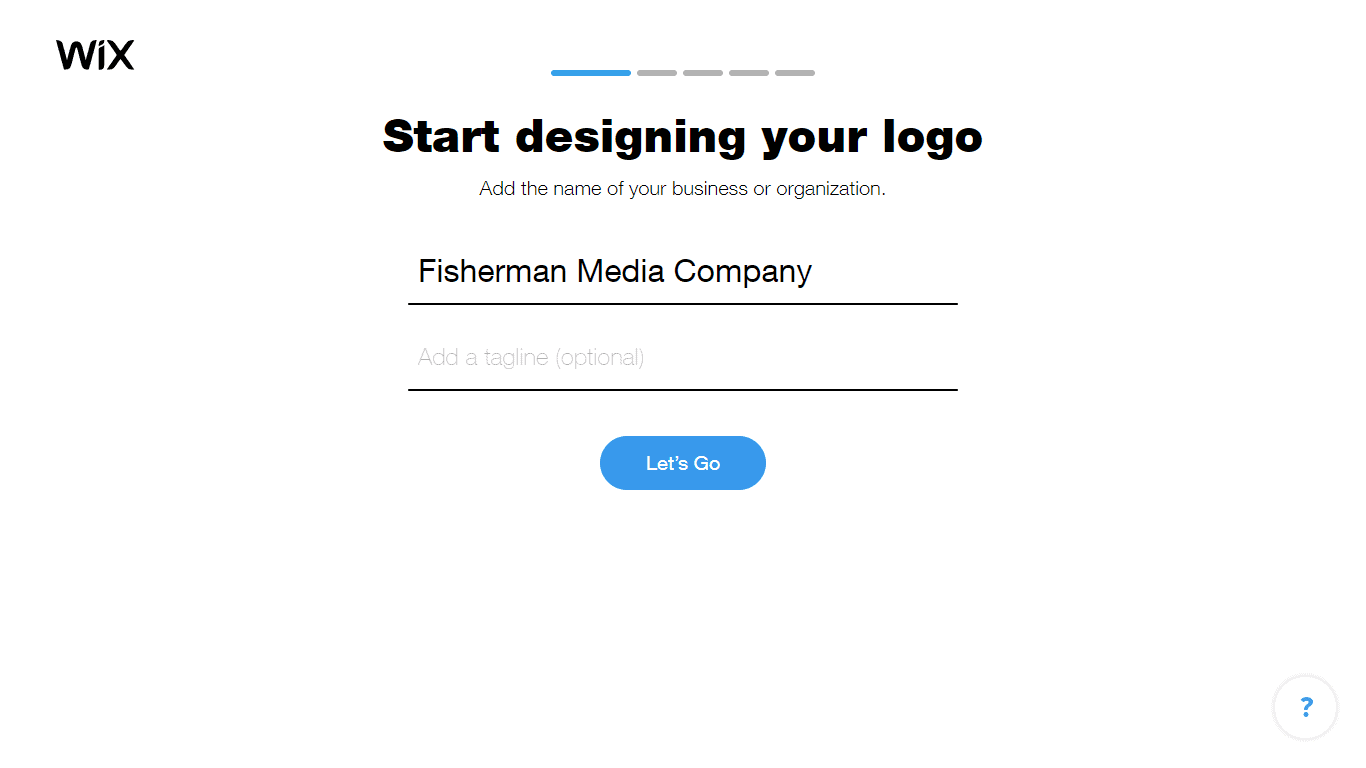 Type your industry into the search bar and select the option that's the closest match. Wix Logo Maker has thousands of industries to choose from, so you're sure to find one that works.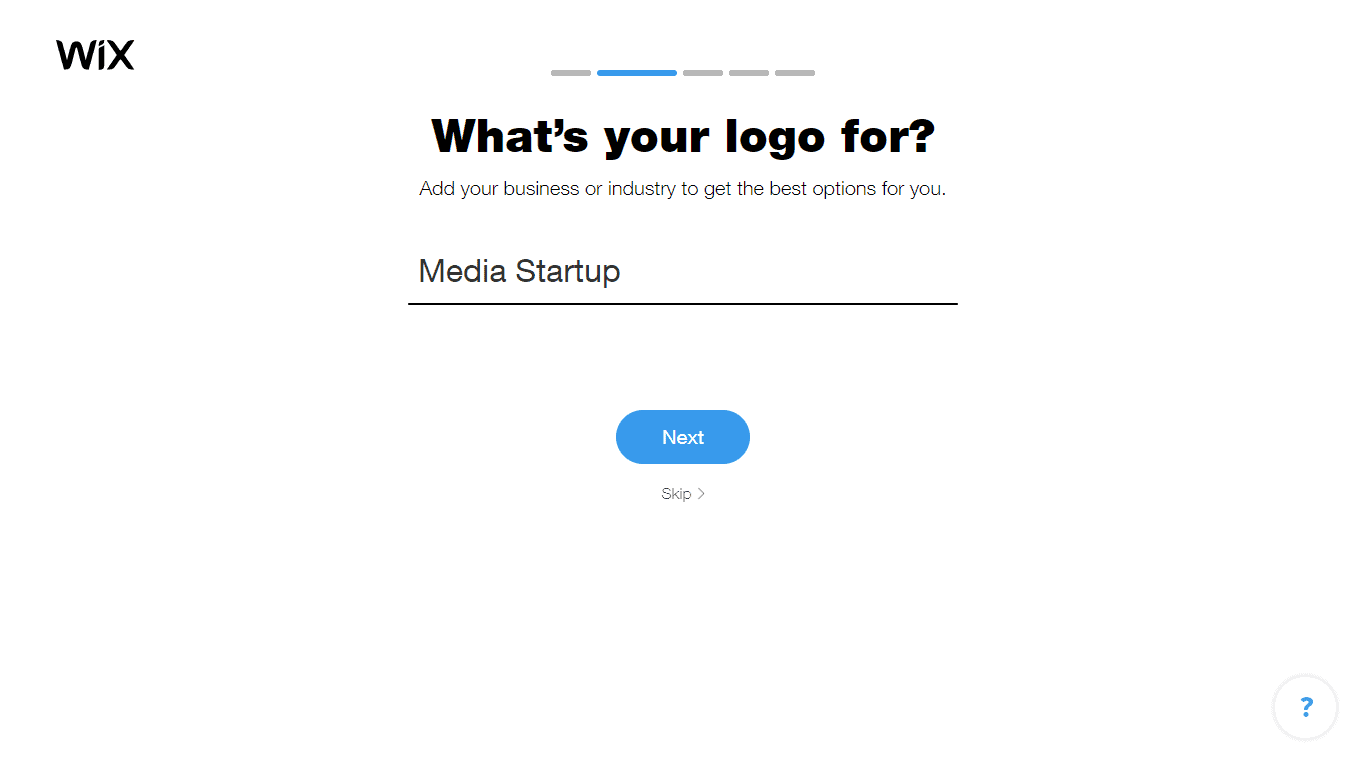 In this first section, select all the words in the group of adjectives that describe your ideal logo design.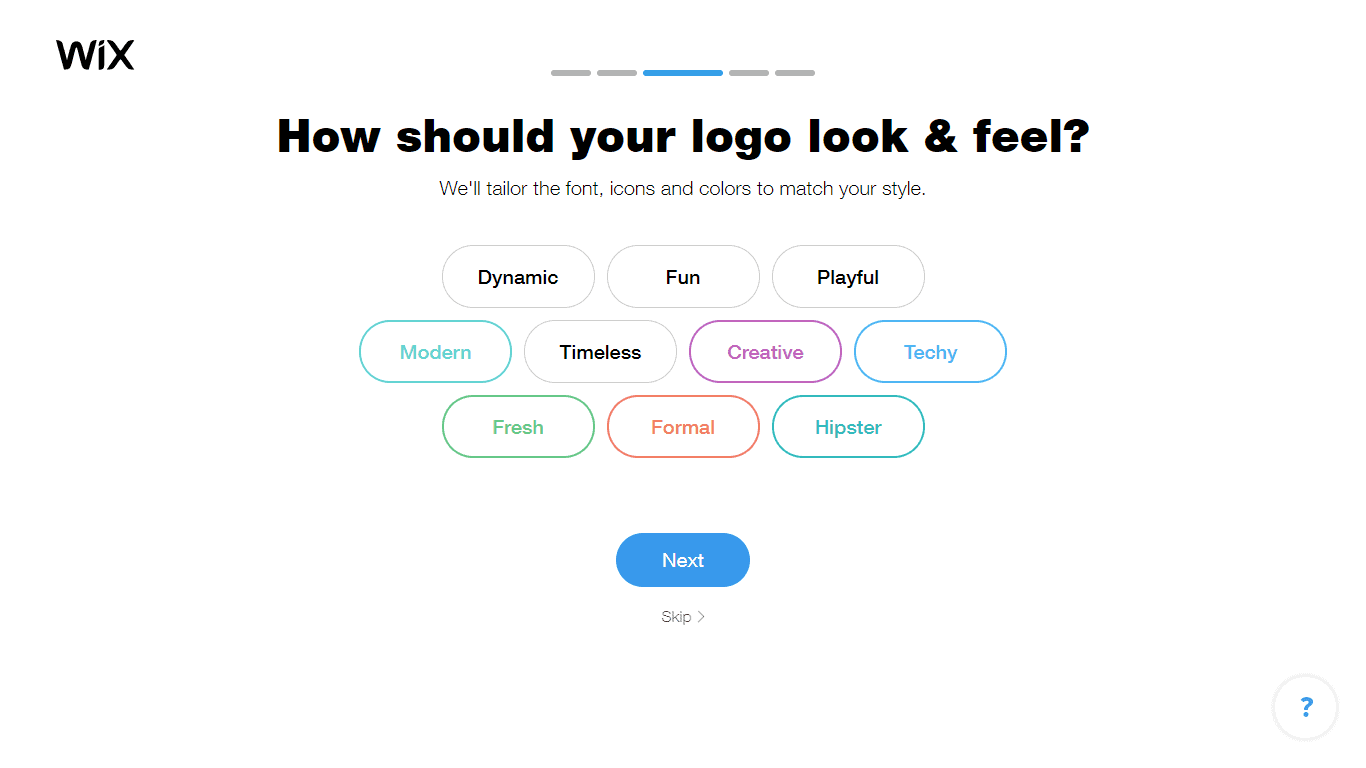 Next, you'll see a sequence of logo pairs. This is a "this or that" style test to learn your preferences. Choose the logo you like best from each pair or click
I don't like either of them
to skip the pair and move on.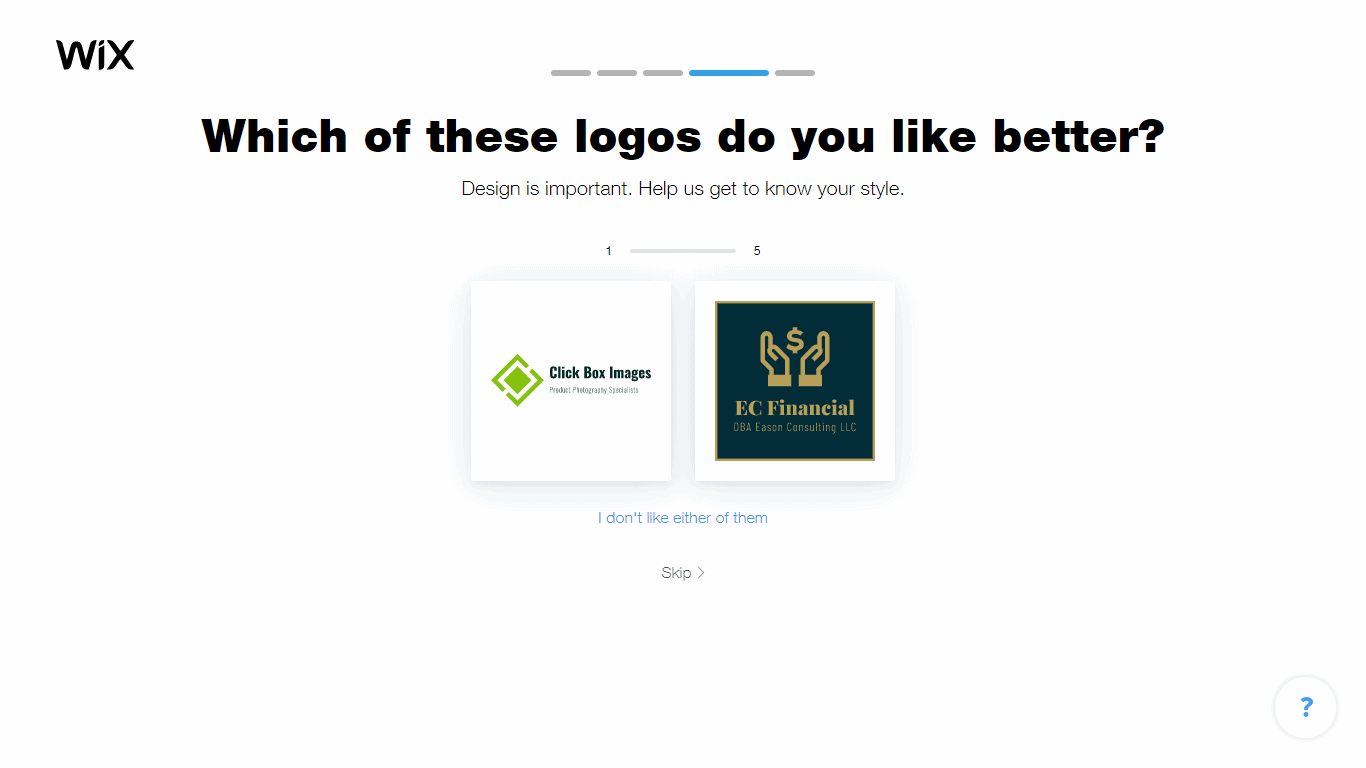 In the last question, tell the AI where you'll be using your logo, like on merchandise, social media, or in presentations. Select all the options if you're unsure, just to cover your bases.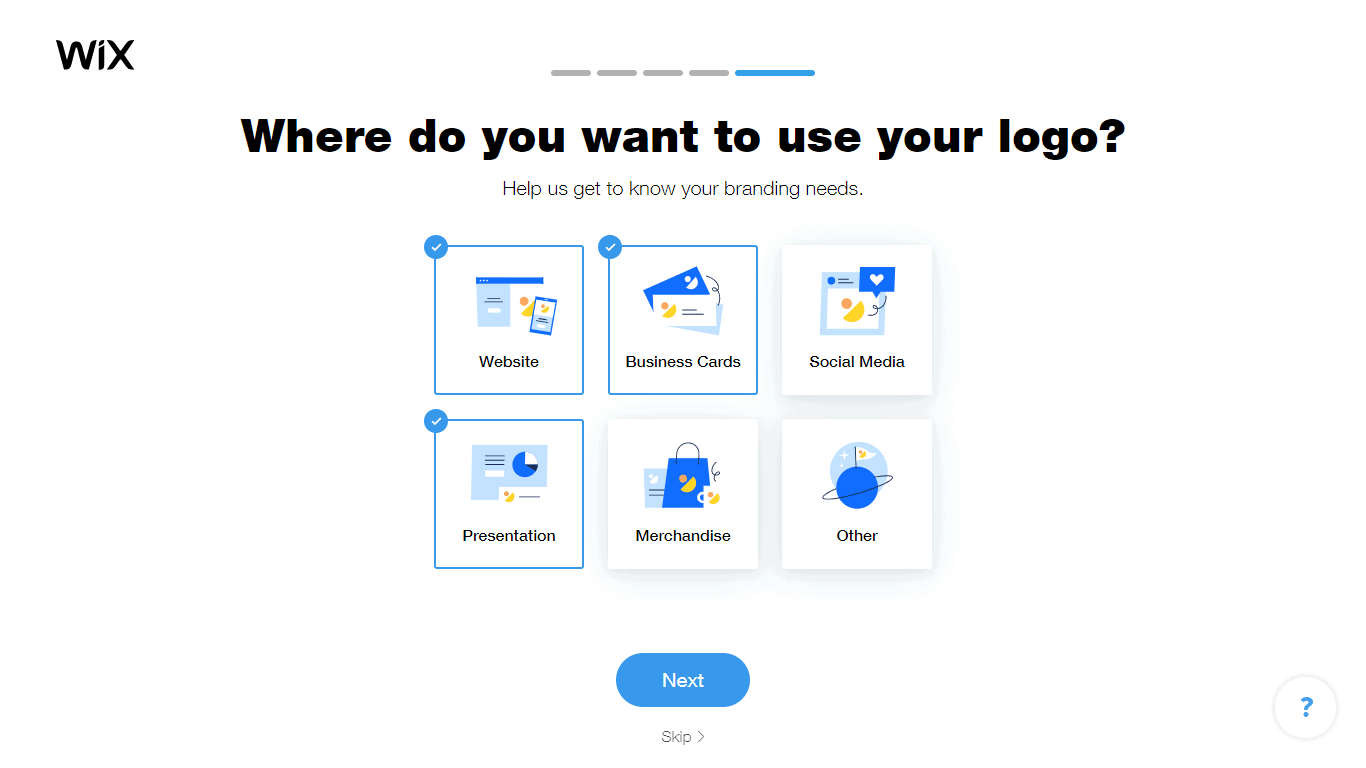 And now, your logo suggestions! Wix Logo Maker does a great job of generating lots of logos for you, so take some time to explore your results. Click
Load More
at the bottom of the page to refresh the results and show more suggestions.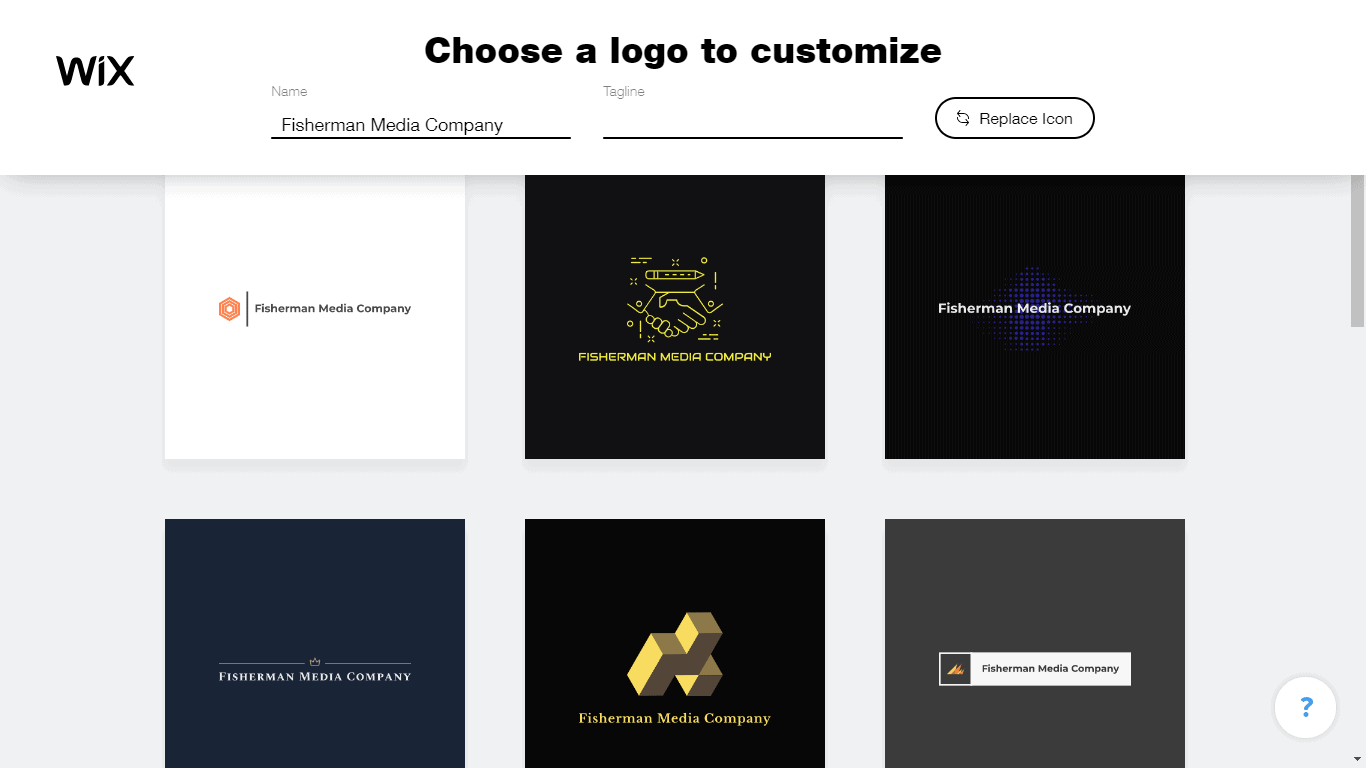 Want to look at some other icon options? Clicking
Replace Icon
will open up a search bar where you can search for any term. In my example, I searched "media" to match the industry of my company. When you've selected a new icon, it'll replace the old icons in each logo suggestion.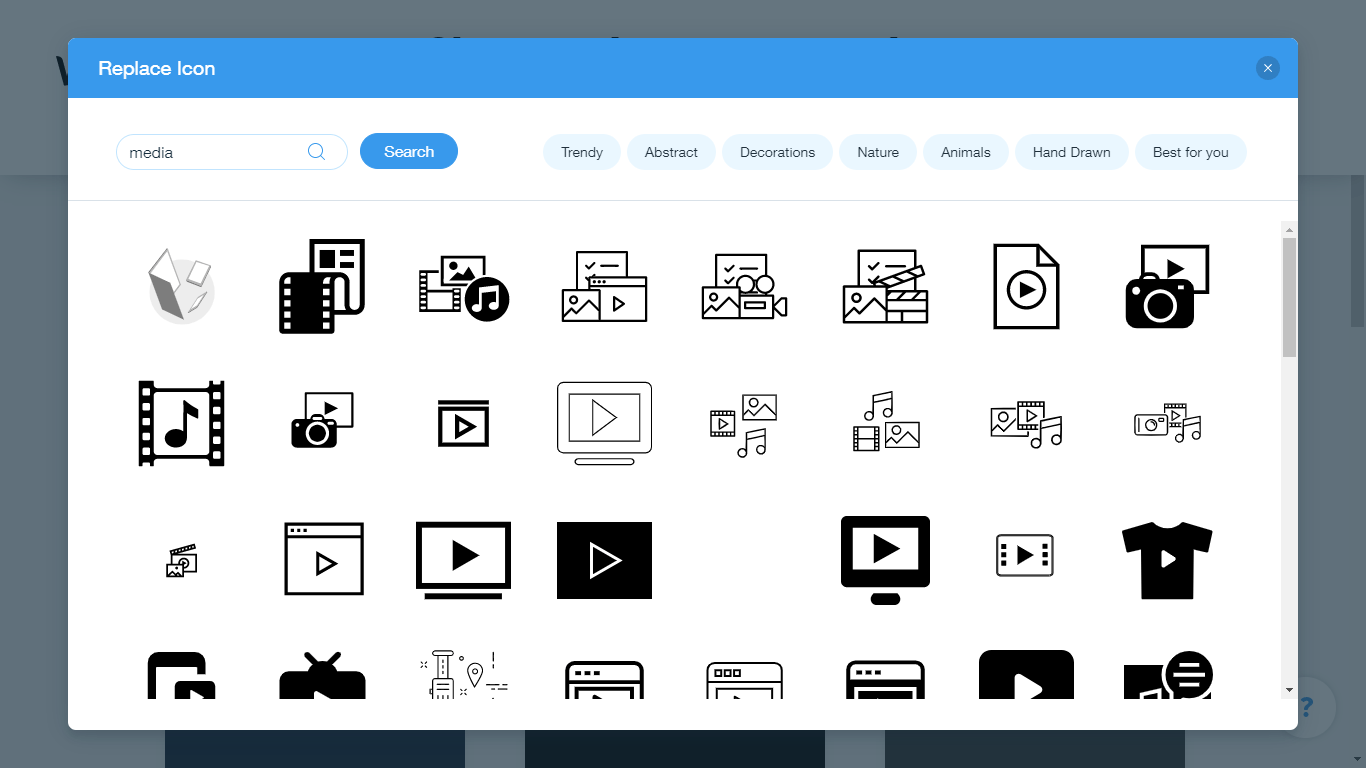 Ready to start editing your logo design? Click on the template you want to personalize and you'll move on to the logo editor. Here, you'll find powerful tools for editing images, colors, text, and shapes. Wix Logo Maker is always updating its customizing features, and the latest updates make editing even more fun! You can now add multiple icons to your logo and choose from preset color palettes or create your own color arrangement. I explored my color options until I was able to find the gold color that felt right for my logo.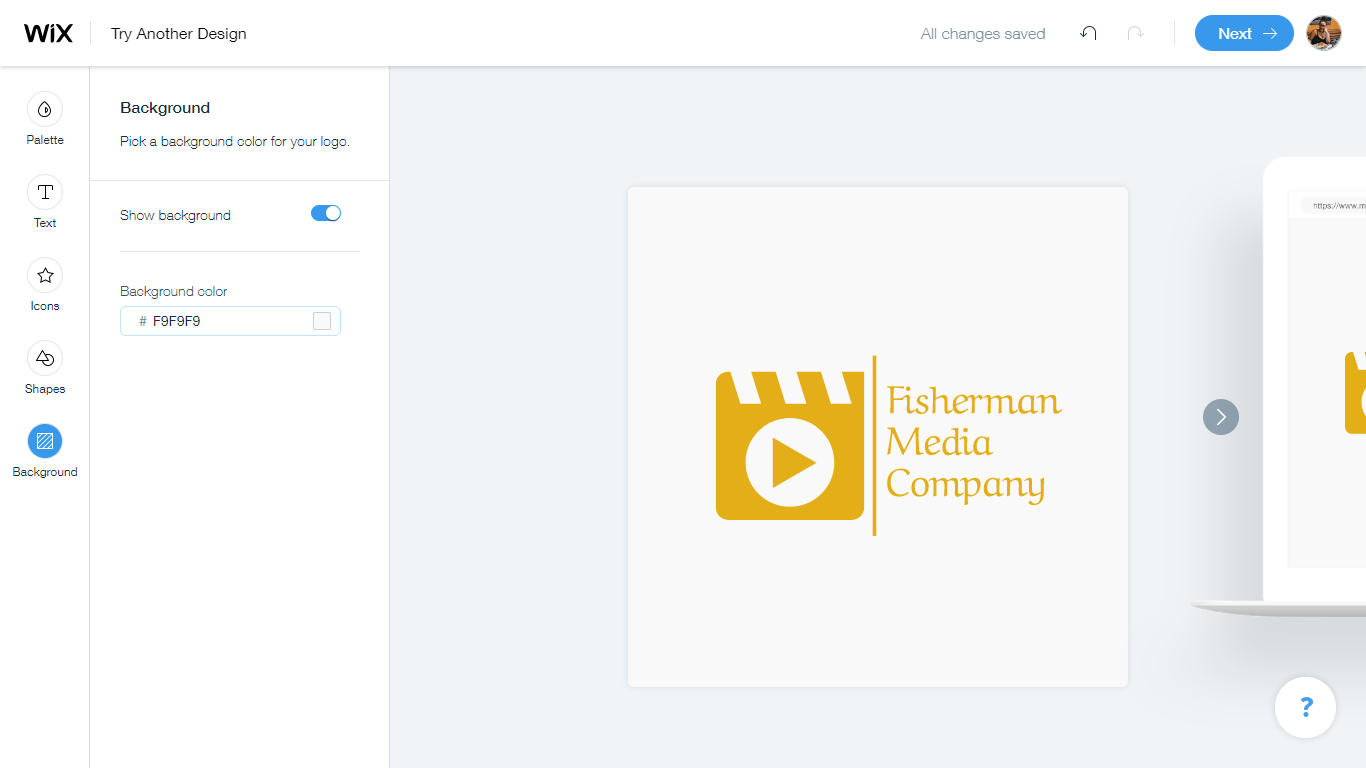 Once you've finished editing, click
Next
to choose your package and pay. Enter your payment details to download your file in a high-res format, perfect for use wherever you need it. You can also download a smaller, free version of your logo to use elsewhere for comparisons.
Wix Logo Maker Alternatives:
Looka – Looka is the ideal logo design tool for a new company or one that's interested in rebranding. As well as logo making, Looka also offers website and business card design, social media kits, and other branding materials.
DesignEvo – If you need a quick logo built from a template, DesignEvo has more than 10,000 amazing logo templates to choose from. Search "gold" in all categories to find designs matching the style you need.
Interested in Wix Logo Maker? Read our
in-depth review
to find out more.
In Closing
Affordability combined with good quality is hard to come by these days, so when you find it, jump at it!
Fiverr is unlike any other design platform
, giving you access to talented designers for a fraction of the market price. Most people think a bespoke logo would be out of their budget – but not anymore!
Wix Logo Maker
 is the only DIY alternative to getting a professional logo that makes sense. In just a few minutes, its intuitive AI presents you with hundreds of logo suggestions, all tailored to your tastes. With this tool, even an amateur designer can create something attractive. If you still have uncertainties regarding your logo choices, there's no need to feel discouraged. To aid you in making your decision, I invite you to explore a comprehensive logo design service comparison created by my colleague. This comparison will provide insights into how Fiverr and Wix Logo Maker stack up against other leading platforms.