In this article, I'll show you how you can get your logo professionally designed for as little as $5.
9 Best Futuristic Logo Design
My colleague tested several of the most popular logo design services out there to determine which ones have the best quality and value. Curious to see the results of his experiment? Head over to his
thorough logo design service comparison
 to see how they ranked.
Getting Your Logo Designed for $5
The art of design is making something complex, look simple. We can all recognize a quality logo design when we see one, and even the most minimal of designs take a lot of work. With Fiverr, you can hire a logo designer with the skills needed to create your futuristic logo, and all for an affordable price. Fiverr is a freelancing platform where designers can offer packages of their services for as low as $5. There are thousands of logo designers at Fiverr and each has their own specialization, so you'll easily find someone with the right style to bring your logo vision to life. If you'd like to give it a try,
go to the Fiverr homepage
 and type "futuristic logo" into the search bar. Expand your search by trying out similar terms, like future, tech, sci-fi, and space. Scroll through the results to get a feel for the designers. When you see something you like, click on their profile for more information.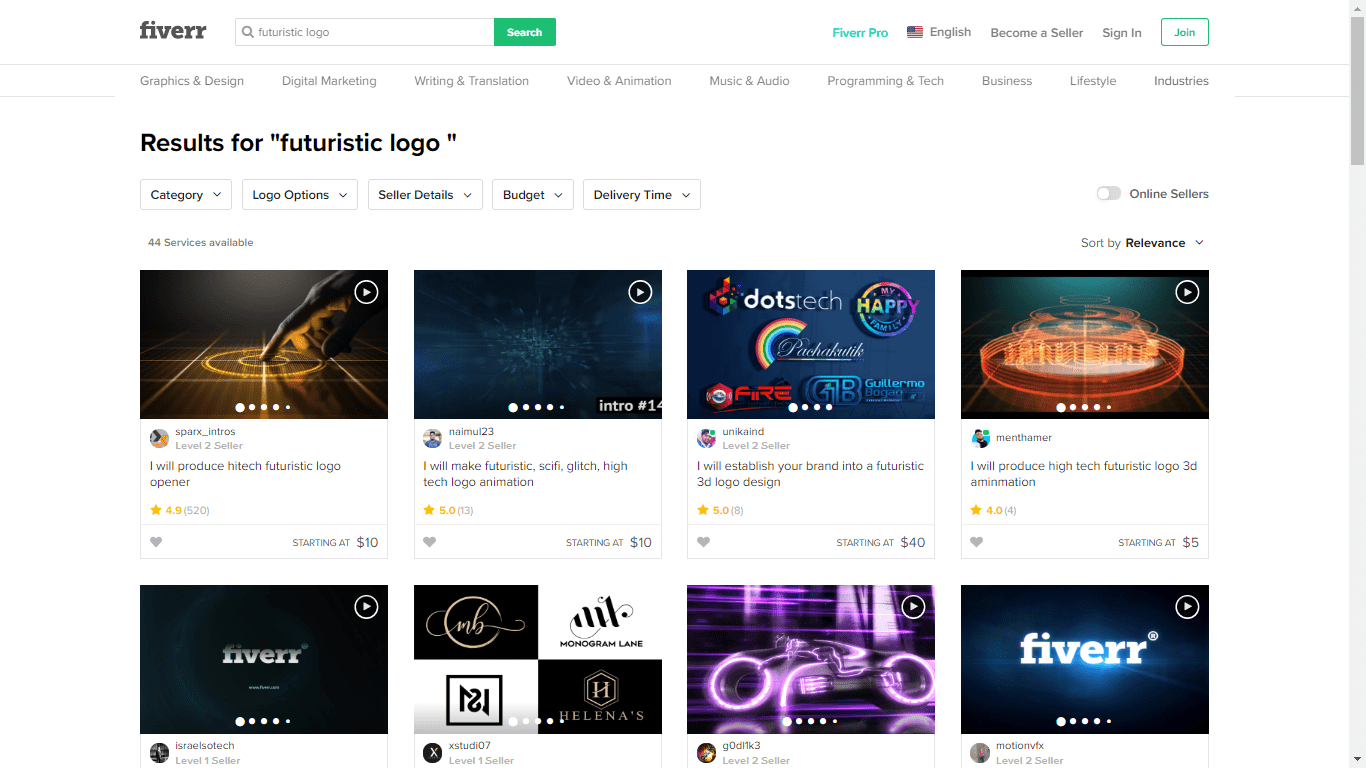 Each designer's profile gives you a better understanding of them as an artist. You can browse through their portfolio of previous work, see what services they offer, and check out what other customers have had to say about them in reviews. As soon as you're ready to hire the designer, click
Continue
to head to the payment preview page.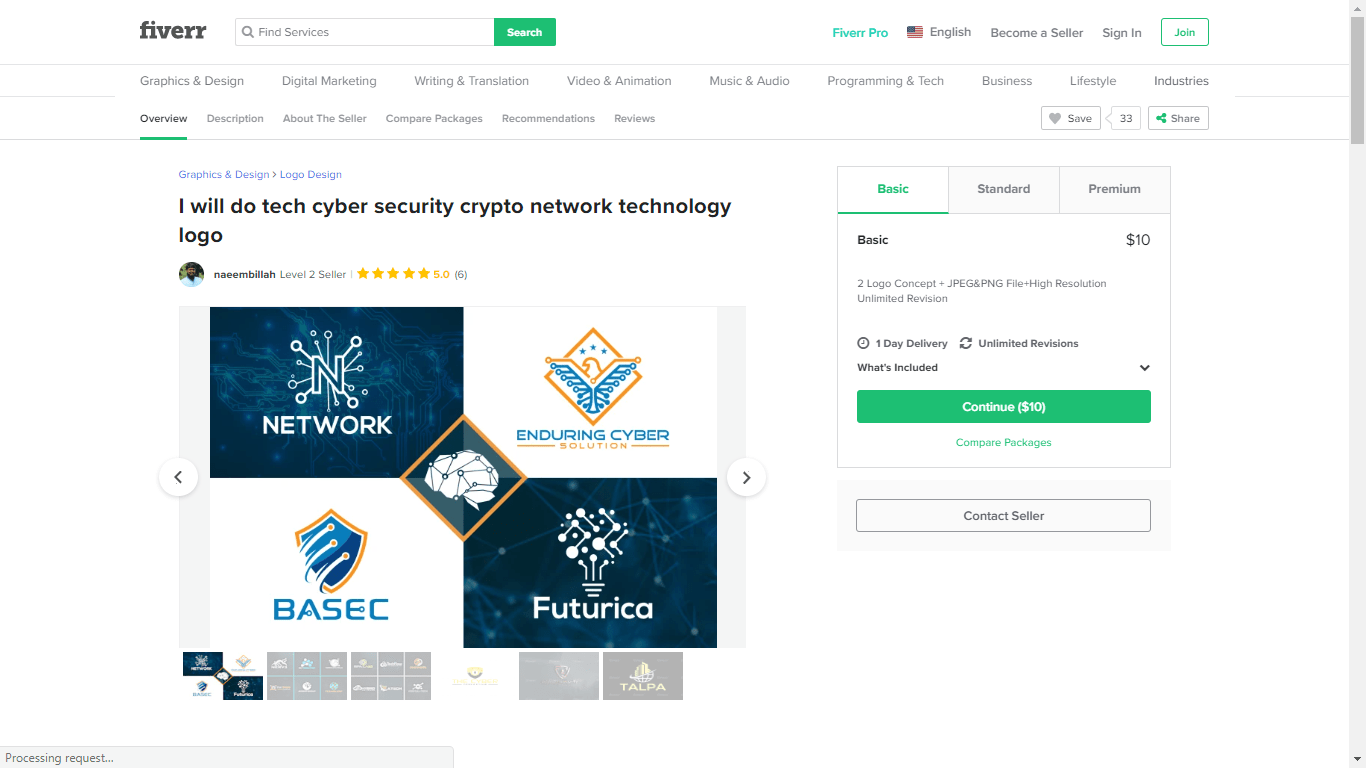 At the payment preview page, you'll see the total cost and services in the package selected. This is the place to add any optional extras, if your seller offers them. Confirm the order by clicking
Order Now
and entering your payment information.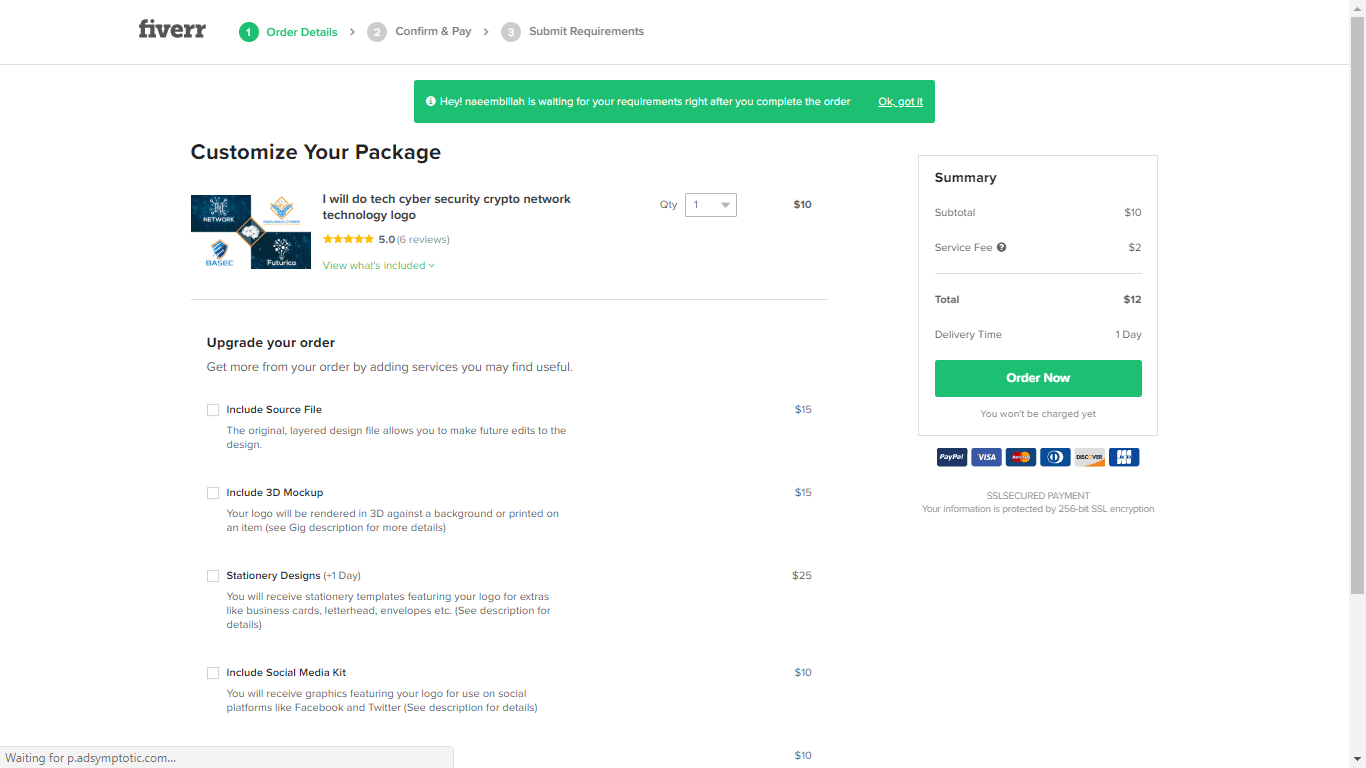 Once you've paid, you can message the designer with a brief or directions if you have a strong idea of what you want your logo to look like. And that's that. Your new logo design will be delivered to you in no time! Interested in Fiverr? Check out our
in-depth Fiverr review
for more tips and example logos. Here are a few other benefits to using Fiverr:
Safe payments – Fiverr will never release your payment to a designer until you're happy with the work you've received.
No surprise fees – Designers can't slap you with unexpected charges or fees after they've been hired. Everything's included in the upfront price.
Package extras – Many designers offer add-on services so you can customize your package. These include things like expedited delivery and 3D mockups.
Easy searching – The handy search filters let you adjust your search criteria based on options like delivery time, budget, and logo style.
How To DIY Your Own Logo
The thought of DIY-ing your logo may well have crossed your mind. But is it worth it? Will your logo come out the way you'd like it to? All of this depends on how creative you are, how much time and effort you're willing to put in, and the logo maker that you choose. I always recommend Wix Logo Maker. The artificial intelligence (AI) learns about your tastes and starts you off with a list of tailored suggestions. From there, you have a wide range of customizable options for editing your logo, which means you can make the design look more unique. I'll show you how it works. First,
go to the Wix Logo Maker homepage
, and create a free profile. The design process starts by entering your company name and tagline.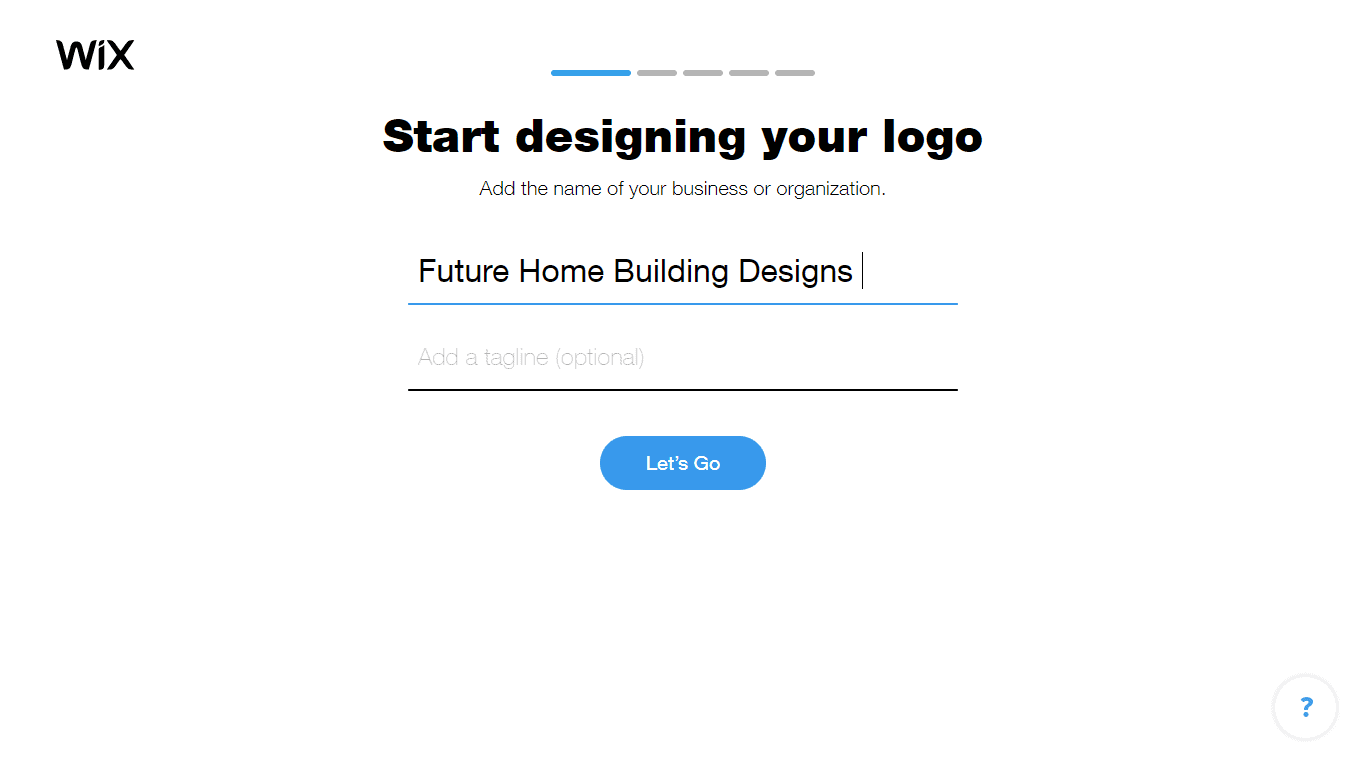 Choose your industry from the dropdown menu to continue. There are plenty of options to choose from, and this stage will help the AI figure out what sort of fonts and icons might be relevant for you later in the process.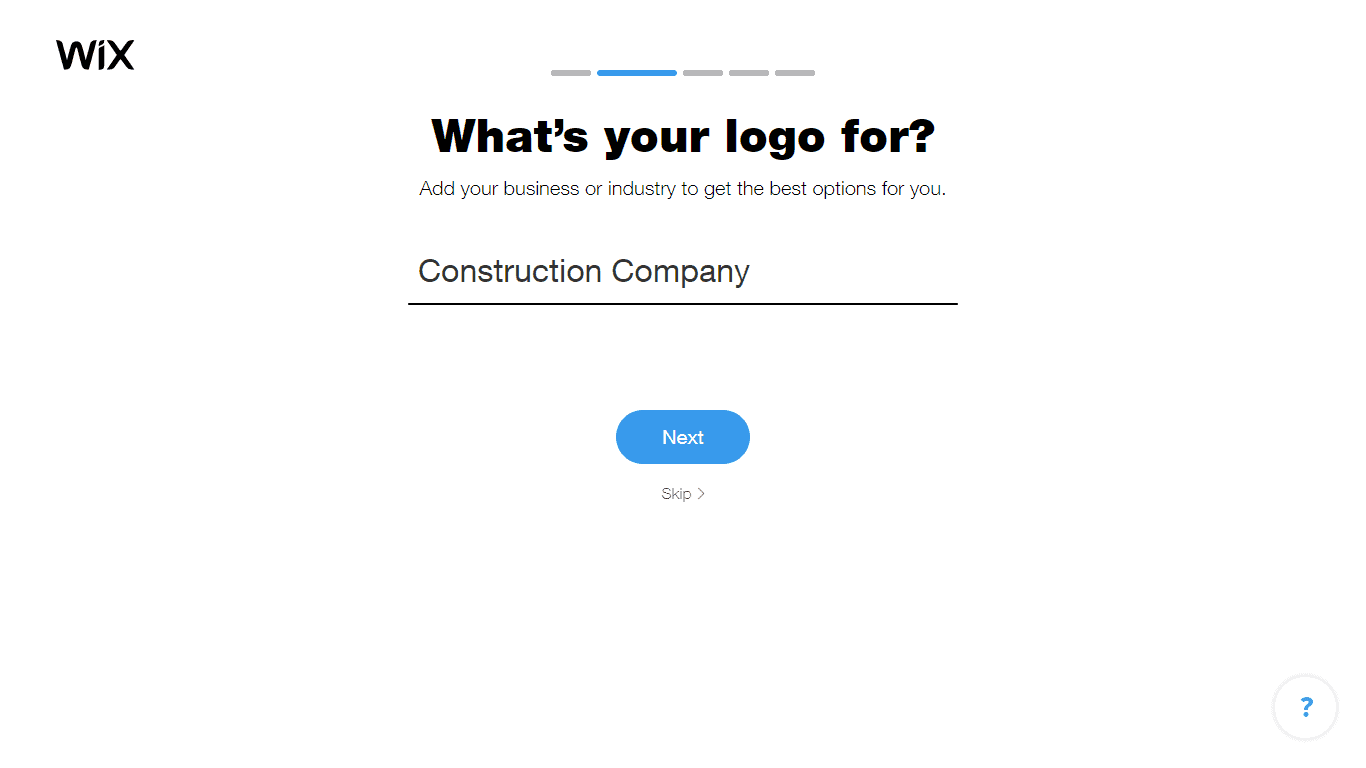 A group of adjectives will appear next. Choose the words that best represent your vision. If you have a really strong idea, then choose the two or three most relevant, but if you're more open to the AI trying different styles, then choose a broader range.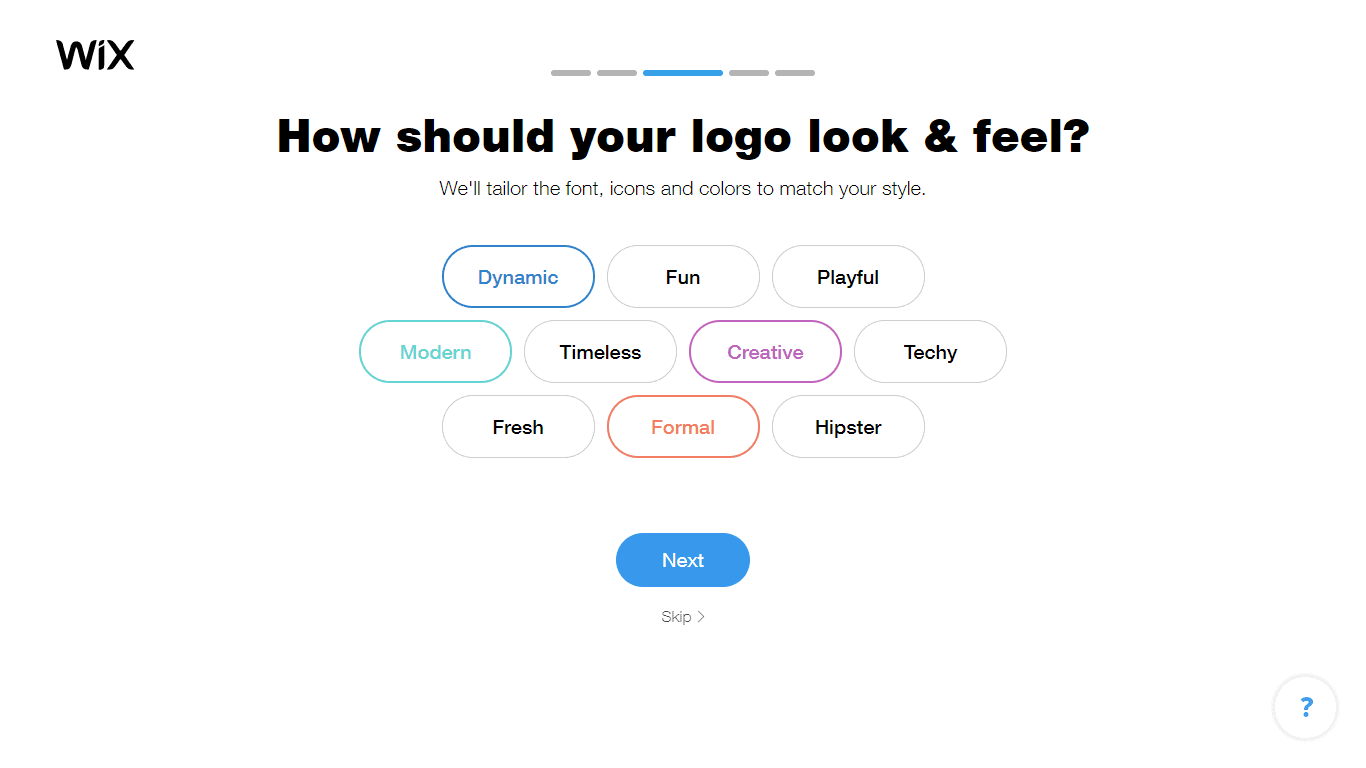 Next up are the logo pairs. Choose your preferred logo from each pair to help the AI learn which fonts and general style you prefer. Click
I don't like either of them
to skip the pair and move on.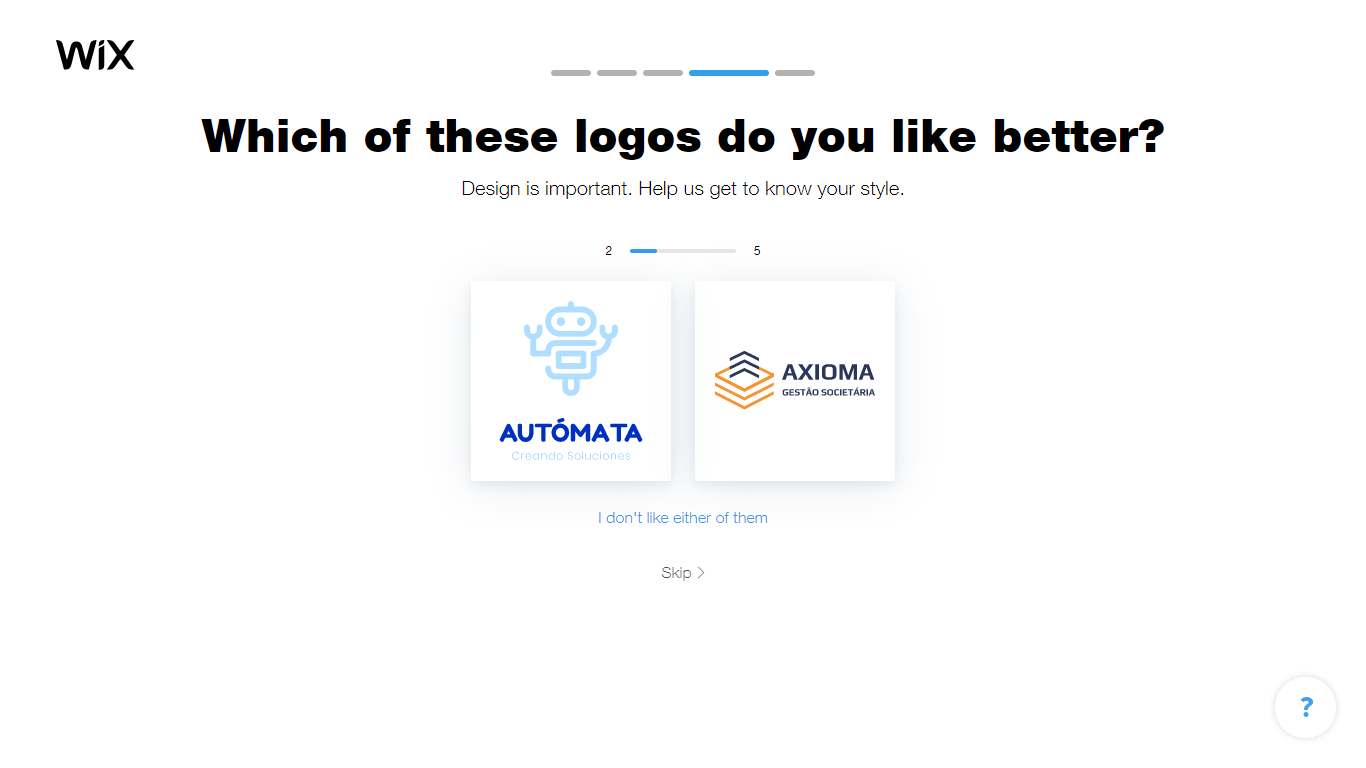 Next, select the places where you're planning to use your logo, like on presentations or social media.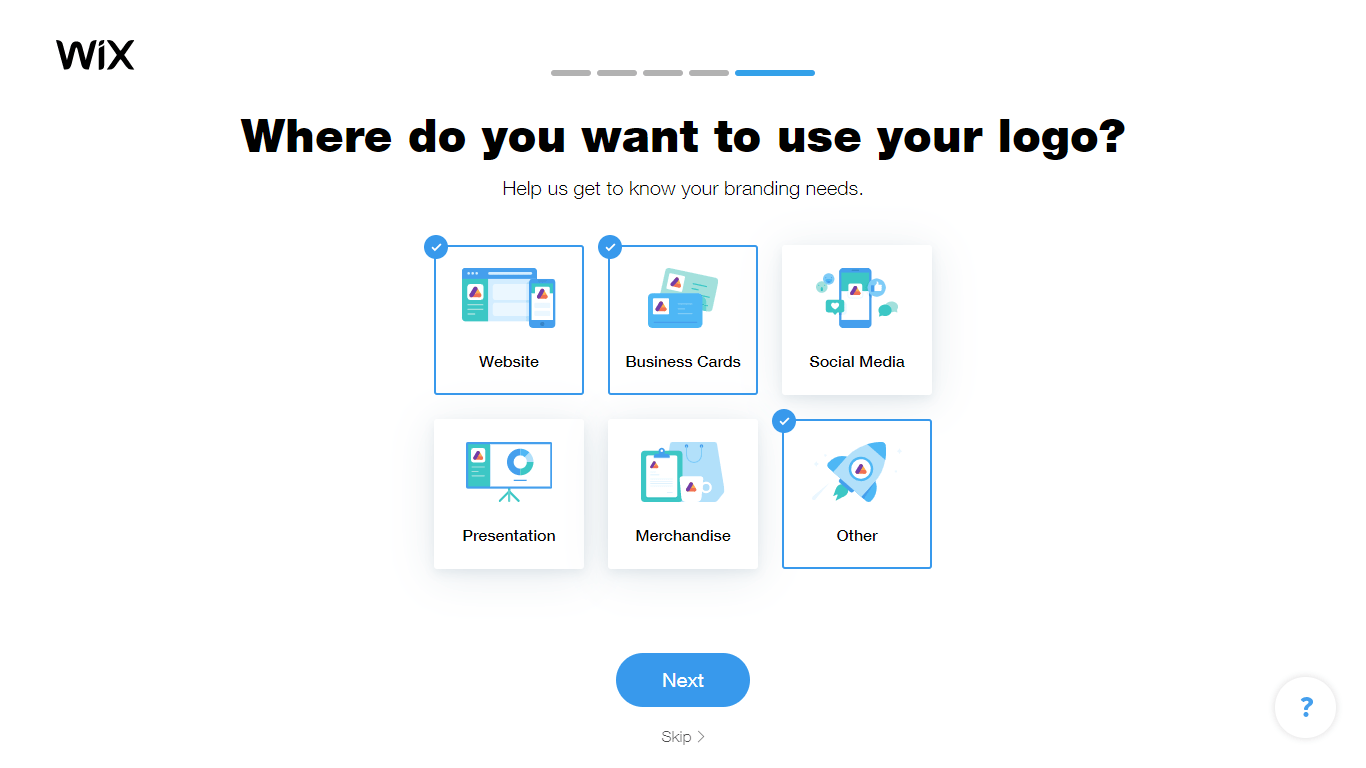 And there you have it! It's time to delve into your logo suggestions. Let's assess how effectively the AI has grasped your preferences. Go ahead and scroll through the results to acquaint yourself with the various styles and designs.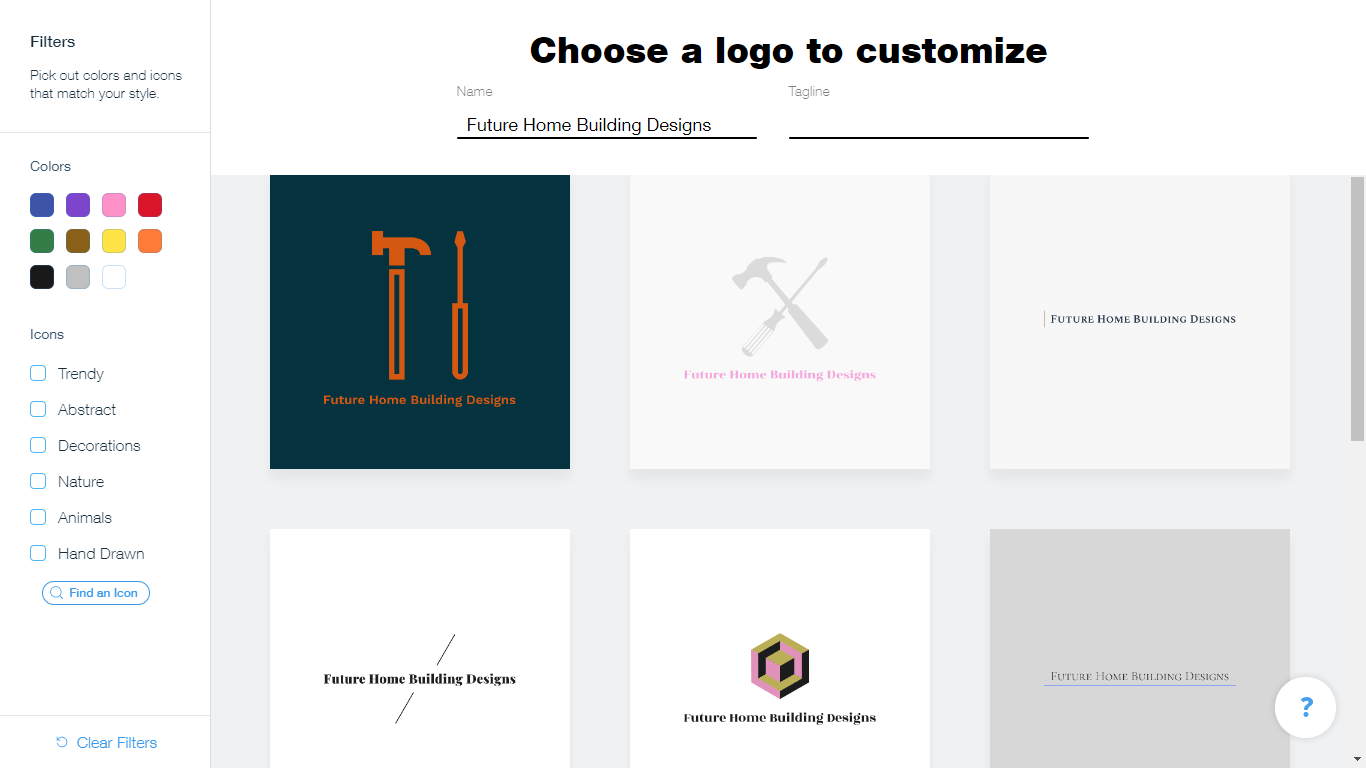 You can switch out the icon by heading to the left panel. Click on a category to bring up its icons or click
Find an icon
to search for something more specific. Once you've found the icon you're looking for, click on it to replace the old icons.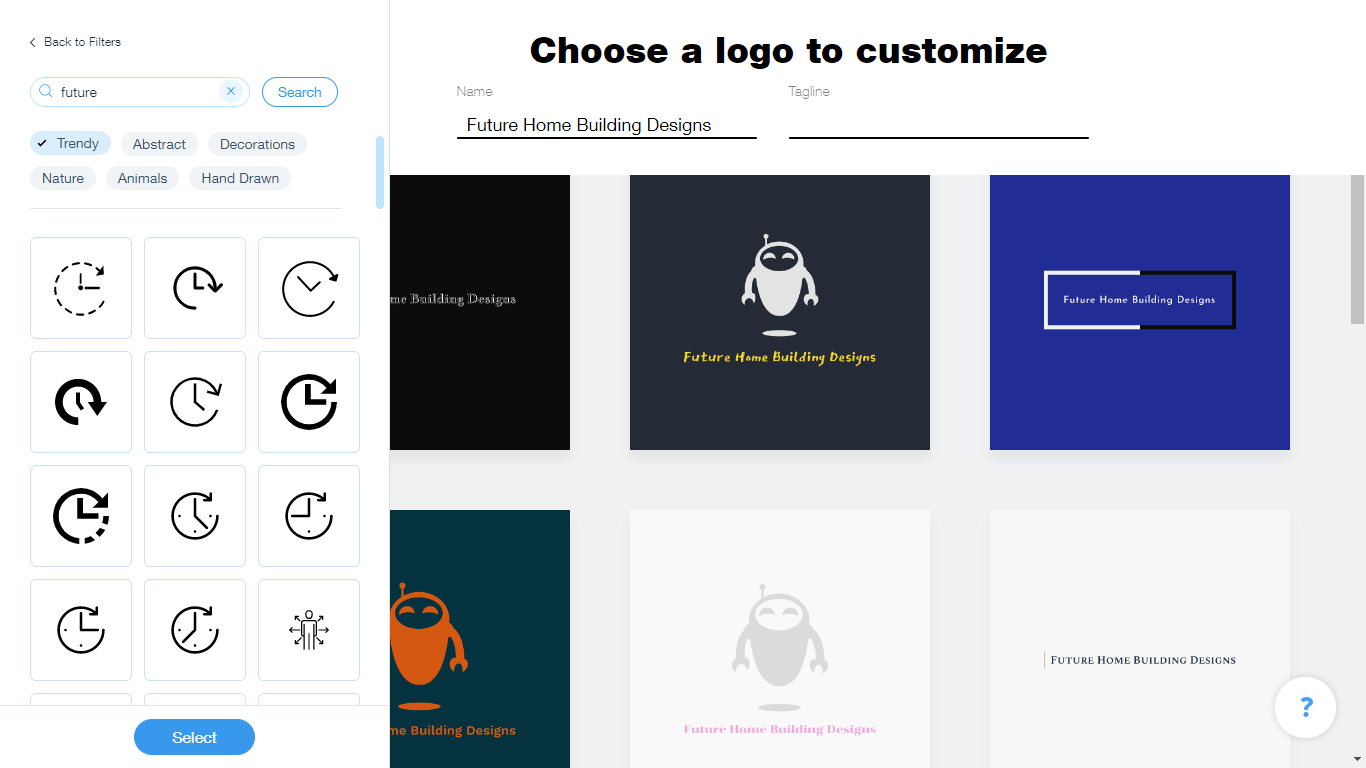 When you've finished scrolling through your results and have found the logo you want to use as your base, click
Customize
to continue. In the logo editor, you can choose a new color palette, adjust the size and font of the text, and replace icons. Feel free to play around with the customizing as much as you'd like – the more you change, the more original your logo.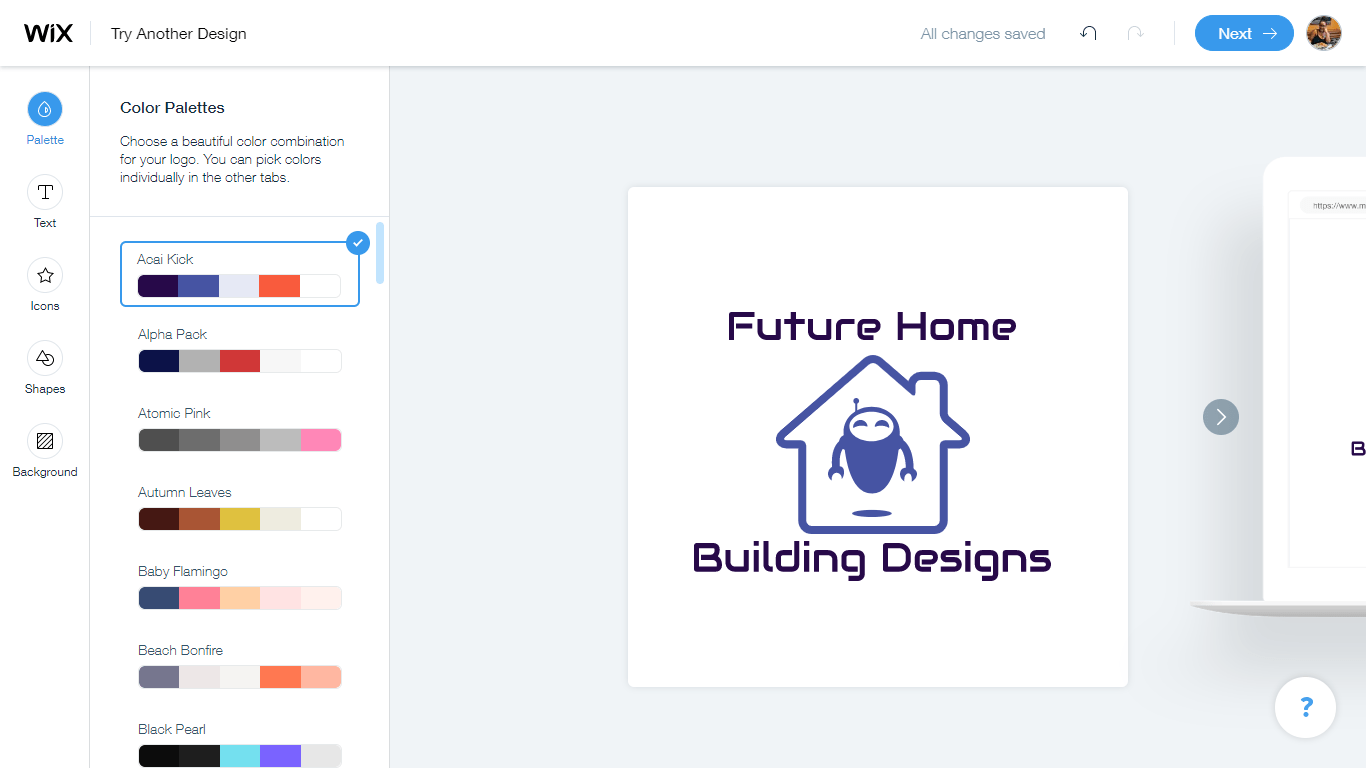 Once you're done customizing, click
Next
to see the package options and make your payment to download your logo in a usable, high resolution format. Interested in learning more? Read our
in-depth Wix Logo Maker review
for more details.
Wix Logo Maker Alternatives:
DesignEvo – If you don't like the idea of an AI, search for logo templates yourself with DesignEvo. It has an impressive 10,000+ logo templates split into organized categories. Read our full DesignEvo review to learn more.
Looka – Use Looka to fulfill all your branding needs. Along with your logo design, you can also purchase business card designs, website design, and a social media kit. See some logo examples in our detailed Looka review.
Final Thoughts
Since your logo is focused on the future, you should be too. Let a professional designer handle all your logo needs and you'll have a design that will stand the test of time. Whatever your budget,
try out Fiverr to find a talented and affordable logo designer
 who can bring your futuristic logo to the present. If your brain is firing on a more artistic level, then DIY might be a good option. Make use of
Wix Logo Maker's advanced AI technology and robust customization options
 to make your own logo. Still getting a feel for which design service is right for you? Head over to my colleague's
comprehensive logo design service comparison
 for more info on other popular platforms.