Sure, everyone loves free stuff. But what if you heard that you could find a free platform to help you create a great first impression for your brand or business?
It might sound too good to be true, but it's not! Here, you will find five of the best free tools for social media reputation management that are currently available.
Social Media Reputation Management: Know It, Love It
The term might seem self-explanatory, but it's worth digging into a little deeper. As you might have guessed, social media management mostly revolves around giving your business a presence on social media platforms and thereby engaging with a following.
It encompasses:
Getting involved in the most relevant and important conversations happening currently
Helping you identify, target, and reach potential customers or relevant demographics
Running marketing campaigns on social media platforms
Promoting yourself, your events or your products on social media
Giving your business a unique identity or "voice" on these platforms
Making sure that your social media identity aligns with your overarching brand and mission statement
Social media platforms—with their millions of users—have become the perfect channel for businesses to connect with current and potential customers, often on a more personal level. In a time when people feel like they want to belong, getting in touch and engaging on social media is an opportunity you can't afford to forego.
The infrastructure is already there to reach out, share, receive feedback, create groups, and make connections. You just need to take advantage of it. Businesses who have and maintain good online reputations see ongoing payoff, in new and repeat customers as well as sales and revenue.
How Social Media Reputation Management Tools Can Work For You
Managing your online reputation is not easy. There is definitely a lot of work that you will need to put in, but the payoff can be too good to pass up. You will need to keep track of a lot of dates, make sure you are on track with your strategy, and have a way to measure your ROI.
This is where the most common features of a social media reputation management tool come handy:
Create schedules with reminders for multiple social media accounts
Create and store content to be automatically posted on certain dates
Collect feedback from your audience and collate the data
Measure your performance over time by audience growth, conversions, etc.
Do all of this for multiple social media accounts from one place
With that in mind, let's take a look at some of the best free social media reputation management tools out there today.
#1: Buffer
Instead of placing the most importance on a single social media platform, Buffer's focus is to allow you to easily manage multiple platforms in a single dashboard. They are one of the first management tools but regularly update their platform to stay on trend.
They have a generous free plan that includes:
Three total social media accounts
Ten maximum scheduled posts per account
All supported social networks, except for Pinterest
A browser extension as well as iOS or Android app
Pablo: Image Creator
Video and GIF uploader
Link shortening and tracking
Its standout feature, however, is the modern and sleek user dashboard that's one of the best around. It really makes organizing multiple platforms/accounts effortless and fun. If you feel like you need something more substantial, Buffer includes pricing plans for everything from an individual to a small business to an enterprise level corporation.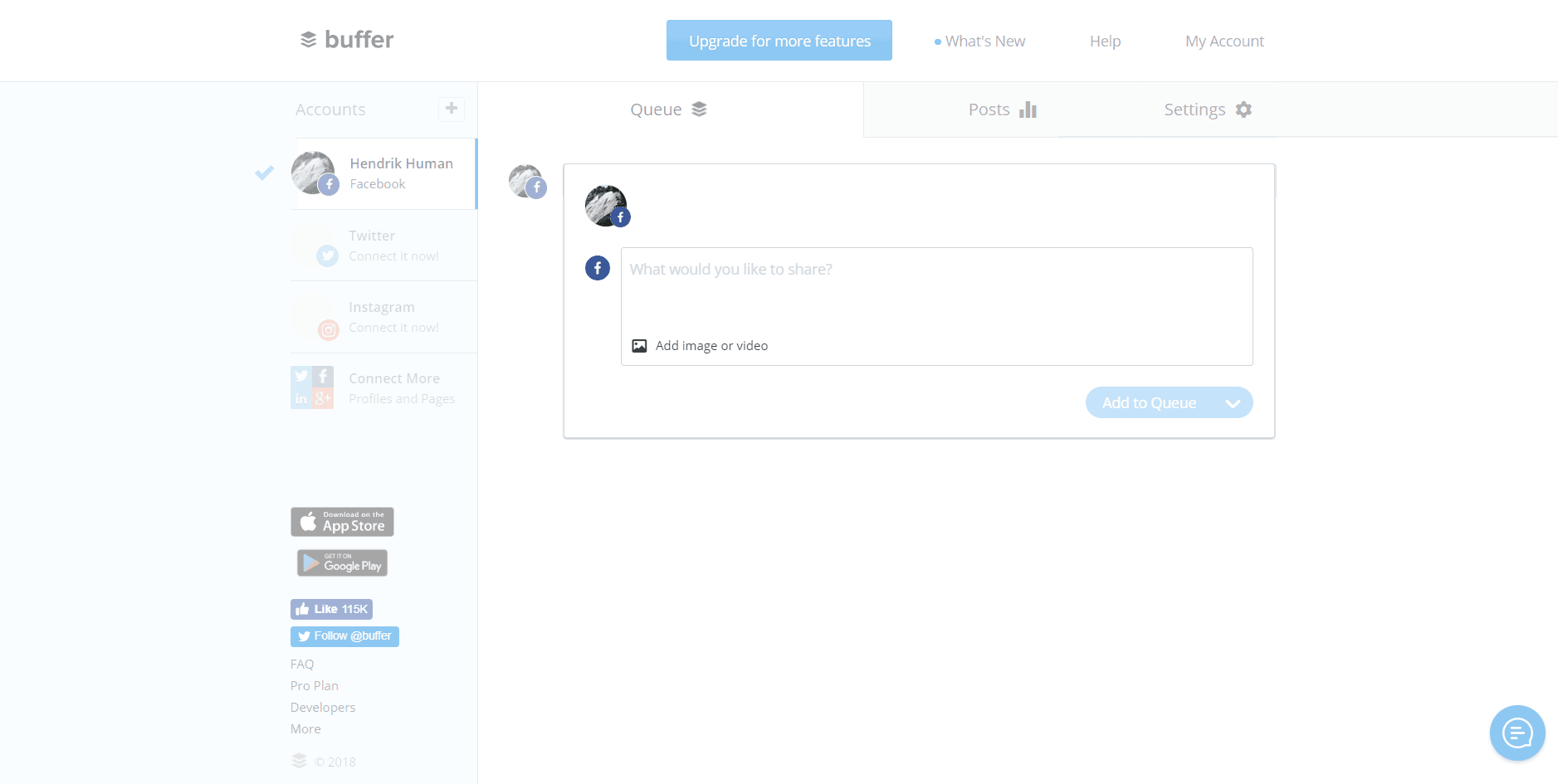 #2: Friends+Me
What makes Friends+Me stand out is that it's actually geared mainly towards Google+ and has plenty of advanced features to take advantage of Circles. However, it supports plenty of other social media platforms too like Facebook, Twitter, LinkedIn, Tumblr, and Pinterest.
You can expect the following features with a free Friends+Me plan:
Up to two queues (a queue is basically a social media platform with its scheduled posts)
Five scheduled posts per queue at a time
Only one team member
All social media platforms except Pinterest
Link shortening
A browser extension, mobile, and desktop app
Zapier integration
You can add additional queues starting at a small monthly fee, which provides great flexibility. One of the best things about Friends+Me is it's easy-to-use interface that's made for creating content, which will be very familiar to Google Drive/Docs users.
While its heavy focus on Google+ seems a little out of sync with current times, businesses that make use of Google+ for intra-communication will find it super helpful.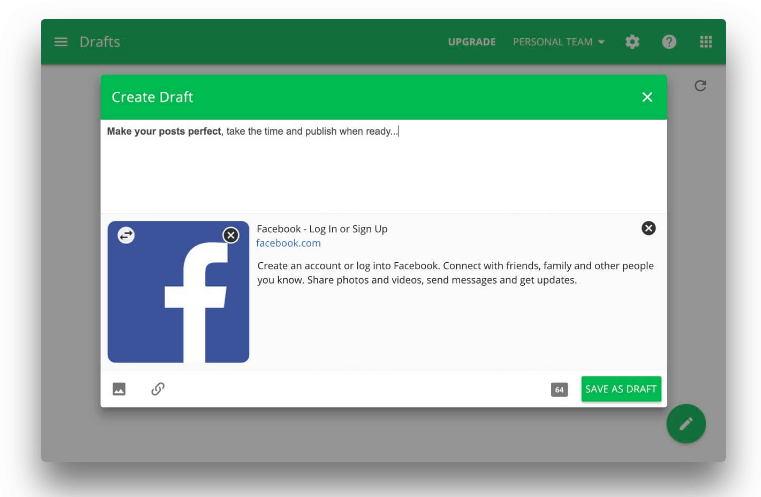 #3: SocialOomph
It may not be much to look at, but if Twitter forms a big part of your social media marketing strategy, SocialOomph is a fantastic management tool. The free version focuses almost exclusively on managing your Twitter channels.
With a free plan, you can:
Schedule tweets
Track keywords
Save and reuse drafts
Shorten your links/URLs
Keep track of your mentions and retweets across multiple accounts
Manage up to five Twitter accounts
Purge your complete Twitter stream
Secure your Twitter account without a password
With a paid plan, you immediately unlock corresponding features (and many more) for all other social media platforms that SocialOomph supports.
If you rely mostly on Twitter or only need a manager for your Twitter accounts, SocialOomph is great. However, it falls a bit flat on a free account when it comes to other channels. Within those limitations, it's suitable for an individual, small, or mid-sized business.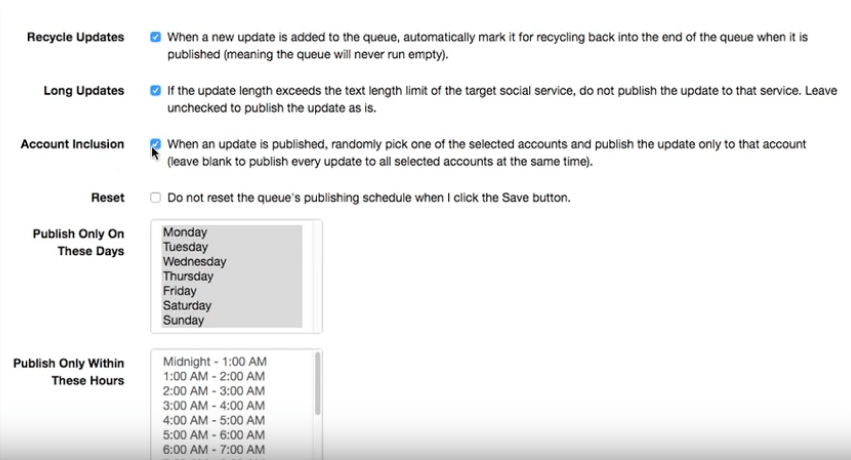 #4: Zoho
Zoho is another great platform that provides a multi-faceted set of features that allow you to manage even the most minute detail of your social media marketing campaign. One of their outstanding features is fantastic integration with 3rd party CMSs.
You will have the following features with a free Zoho account:
Manage all supported social media platforms
Publish content
Zoho link/URL shortener
Get reports on your most engaged followers and their social profile information
Zshare browser extension
Of note here is their connection analyzing tools that will allow you to identify your most engaged followers and draw conclusions from their social profiles. This is invaluable when it comes to targeting the right people. However, the free plan feature set is light compared to say, Buffer, and especially compared to its own premium plans. With a Zoho premium plan, you'd be able to manage even an enterprise level business. However, the free plan is only really suited to individuals and small businesses.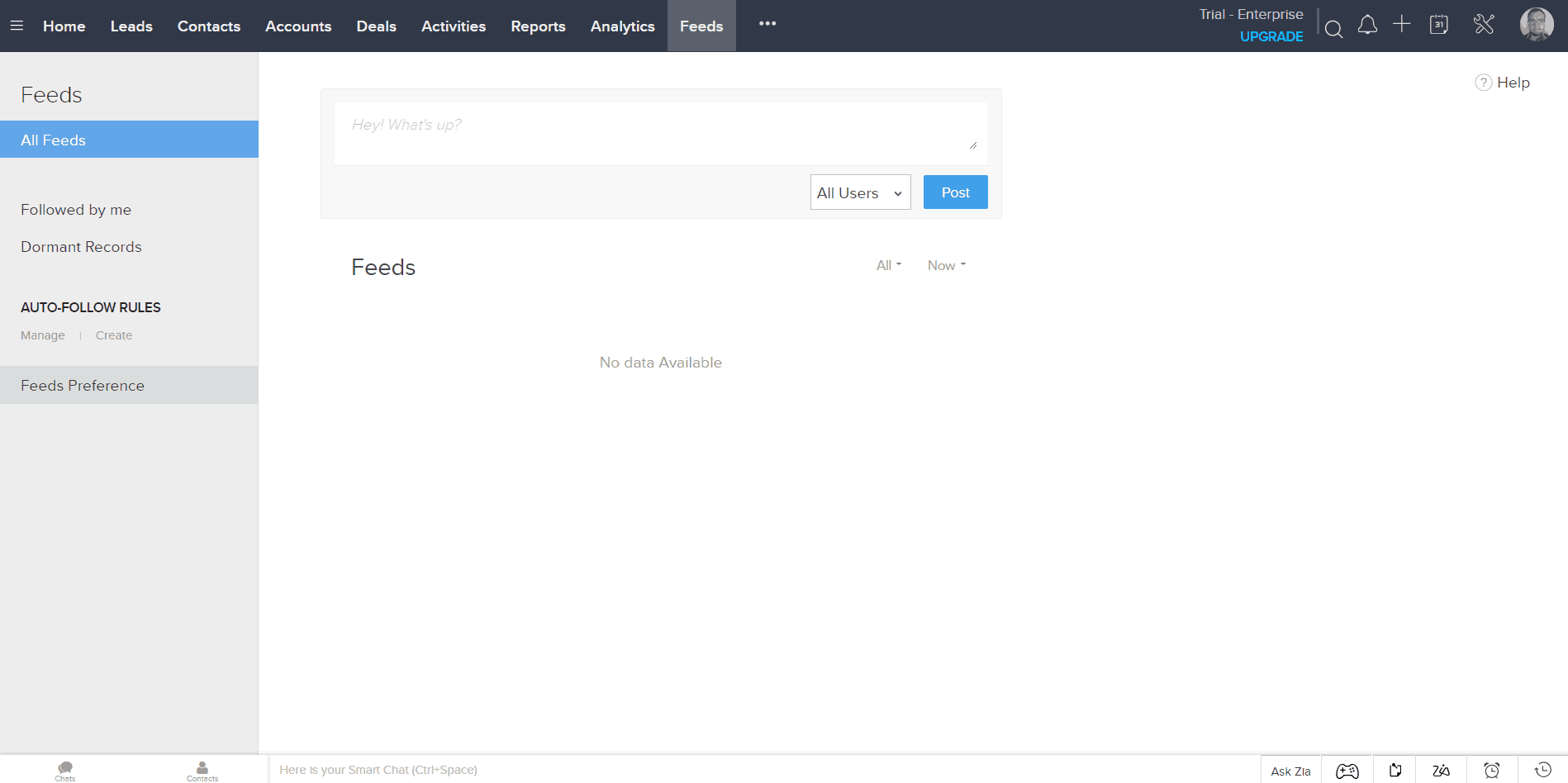 #5: TweetDeck
TweetDeck is yet another platform dedicated to helping people or businesses manage their presence on Twitter. The best thing is: it's utterly and completely free! TweetDeck was an independent application that was then acquired by Twitter.
You will have the following tools to manage your Twitter profile:
Schedule tweets
Organize your tweets into collections
Advanced search features to find trends, general sentiments, etc.
Create embedded tweets
Mute accounts
The obvious shortcoming of TweetDeck is that it's strictly a Twitter-only manager. However, it's almost a must-use Twitter management tool for anyone or any business because of how powerful (and free) the tools are.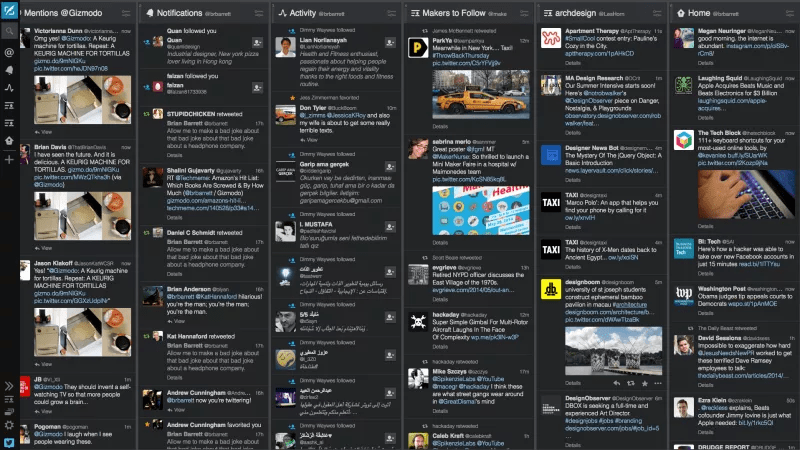 Which Will You Use to Polish Your Social Media Presence?
This list is meant to provide you with a variety of tools that will suit different people/organizations in different situations. Go through the features of each platform as well as their premium features to decide on the best one for you going forward. You might find some you didn't even know you needed!
In some cases, a combination of these tools might even be the best way forward for you. It will depends on the platforms you want to target, the capabilities you need, and which tools provide the best experience.