Email marketing is the king of conversions.
A study by McKinsey showed that it's 40 times more successful at securing new customers than Facebook and Twitter, combined! Despite new digital marketing trends constantly surfacing, email has long been the staple for businesses and doesn't look to be decreasing in popularity anytime soon.
So, why is email so much more effective?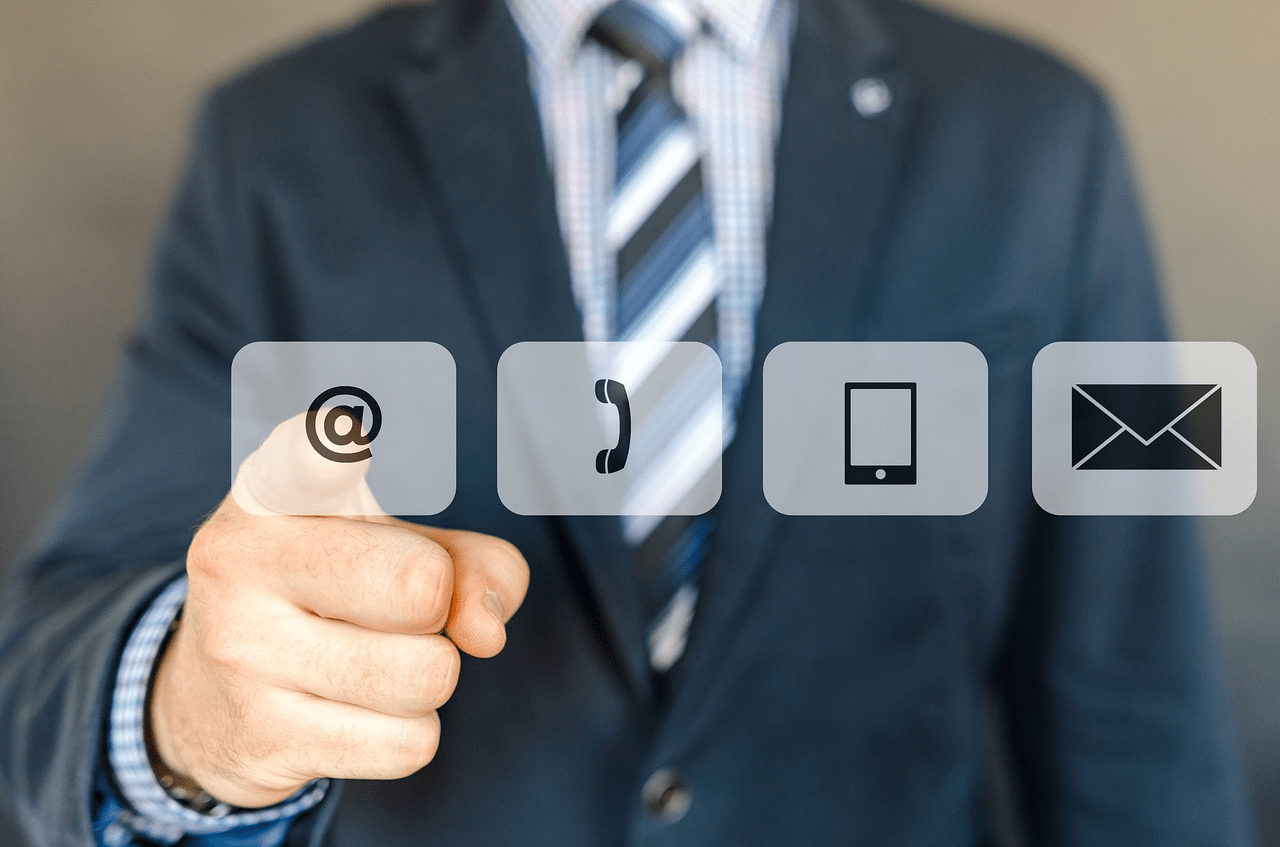 Benefits of Email Marketing
Successful promotion is as much about whom you are advertising to, as it is about how you're marketing. While most marketing endeavors are sent out into the public domain, with the hope that the right people see it, using
email ensures you target relevant consumers.
Provides a Direct Marketing Channel.

While social media allows you to target specific groups, the organic reach is notably low. If you don't catch the eyes of the right people, then your efforts are in vain. By contrast, an email campaign goes directly to those for which it's intended.
Targets Relevant Leads.

With email, you are reaching out to an audience who have opted into your mailing list. They've already expressed interest in your brand, so are more likely to bite.
Builds Trust.

Ongoing campaigns add credibility to your company. Consumers like to build a relationship with a brand before they make a purchase, and emails are the perfect tool to prove you're trustworthy.
Improves Efficiency.

Once an email template has been made, it can be copied and adjusted in seconds. Email marketing services allow you to send out bulk batches, so you can significantly improve the efficiency of your marketing efforts.
Plus, it turns out that most customers actually expressed a preference for this marketing channel, as a MarketingSherpa study uncovered. Of more than 2,000 adults surveyed,
72% said they preferred to receive promotional messages through email.
The Best Email Marketing Services
Email marketing services are designed specifically with businesses in mind. The top choices allow you to streamline your advertising and get the most from your mail. Defining features for premium email services include:
High Delivery Rate.

Spam scores affect your credibility and reduce the chances that your email will reach the desired inbox. Most quality email marketing clients offer anti-spam tools to increase the deliverability rate.

Segmentation.

Audience segmentation allows you to target each of your customers with content that's truly relevant to them. These campaign types are significantly more successful than sending a blanket email to your whole list.

Automation.

The ability to send auto-responses and timed sequence emails reduces the grunt work required. You can set messages to send from the moment a consumer signs up to ensure they receive ongoing interactions from your brand.

Analytics.

Marketing campaigns are useless without the ability to reflect on their success. Top services offer a range of analytics, including open rate, click-through rate, deliverability, subscriptions, and unsubscriptions.

Aesthetics.

The ability to make an email visually attractive is essential for success.
Read on for some of the
best email marketing for small businesses
around:
Constant Contact
With 20 years of experience already under their belt,
Constant Contact
is rapidly becoming one of the most popular email marketing outlets. It offers a plethora of intuitive features that allow users to create bespoke campaigns poised for success.
Mobile-Optimized Templates.

Templates make it easy to create attractive content without being an experienced designer. Constant Contact provides endless options that are mobile-optimized and responsive to screen size. As two-thirds of us now open email via our phone, this feature is invaluable.
Drag-and-drop builder.

You can also create templates from scratch with the drag-and-drop builder. You can insert images, texts, and unique elements (e.g., polls, coupons, and surveys) to develop campaigns that align with your brand personality. If you have the experience, you can also design HTML templates and upload them to the platform.
Analytics.

Constant Contact offers comprehensive analytics, which includes all the essential metrics (e.g., opens, sends, bounces) as well as the ability to segment and compare results by device, campaign, or success rate.
Live Training.

Sessions are held regularly, both online and in specific locales, which help you get the most from your marketing. You can search for events near you on their website.
The company also provides other unique elements, but most of them are available only on the premium plan. If you have the money to spare, you can also enjoy
subject-line A/B testing, surveys and polls, and event marketing options.
Unfortunately, all
email automation
is also limited to the highest pricing tier.
Aweber
Aweber
is a fantastic budget option for small businesses. The plans offered increase in price depending on your subscriber count, not the features offered. Their cheapest package covers up to 500 email addresses.
Automation & Segmentation.

Aweber offers automation and segmentation features with all its packages, whereas others retain these elements for their premium customers

.

You can automate every step in the marketing funnel, so a targeted campaign begins from the moment users subscribe.
Mobile Apps.

Aweber provides a suite of mobile apps, which offer instant insights into your campaigns even when you're on the go. The analytics are in-depth, plus you also receive tips and advice for creating successful promotions.
Email List Integration.

You can integrate your email list with other platforms to streamline your marketing efforts. Opt to connect with your PayPal, WordPress, or API to automatically grow your list and encourage more leads. You can also import lists from other email clients.  
Tags.

Aweber uses a tagging system to segment and automate your campaigns. Simply add relevant tags to each customer, and they'll automatically receive the corresponding promotions.
The main drawback of Aweber is that it's notably dated. Although automation is available for all,
Aweber is
very basic compared with other email marketing services
. GetResponse and MailChimp both provide more scope for automations based on psychographics (i.e., behaviors, interests, etc.)
GetResponse
GetReponse
labels themselves as a "multinational team of tech geeks," and their vast product range reflects this statement. Their email marketing service is sleek and filled with insightful features, which have clearly been designed by people who know the industry.
Strategic Recommendations.

The app provides ongoing suggestions and tips for how to best use it. It will help with deciding when to send, email design, and how to engage your clients.
1000+ Free Stock Images.

GetResponse offers over 1000 images that can be used in your design. Good-quality, royalty-free photos can be hard to find, so having access to a database like this is infinitely useful.
Perfect Timing.

Send-time optimization has become an essential element of top email marketing services. As targeted advertising advances, inboxes are flooded with promotions. By emailing your subscribers when they're most active and likely to engage, you avoid this pitfall.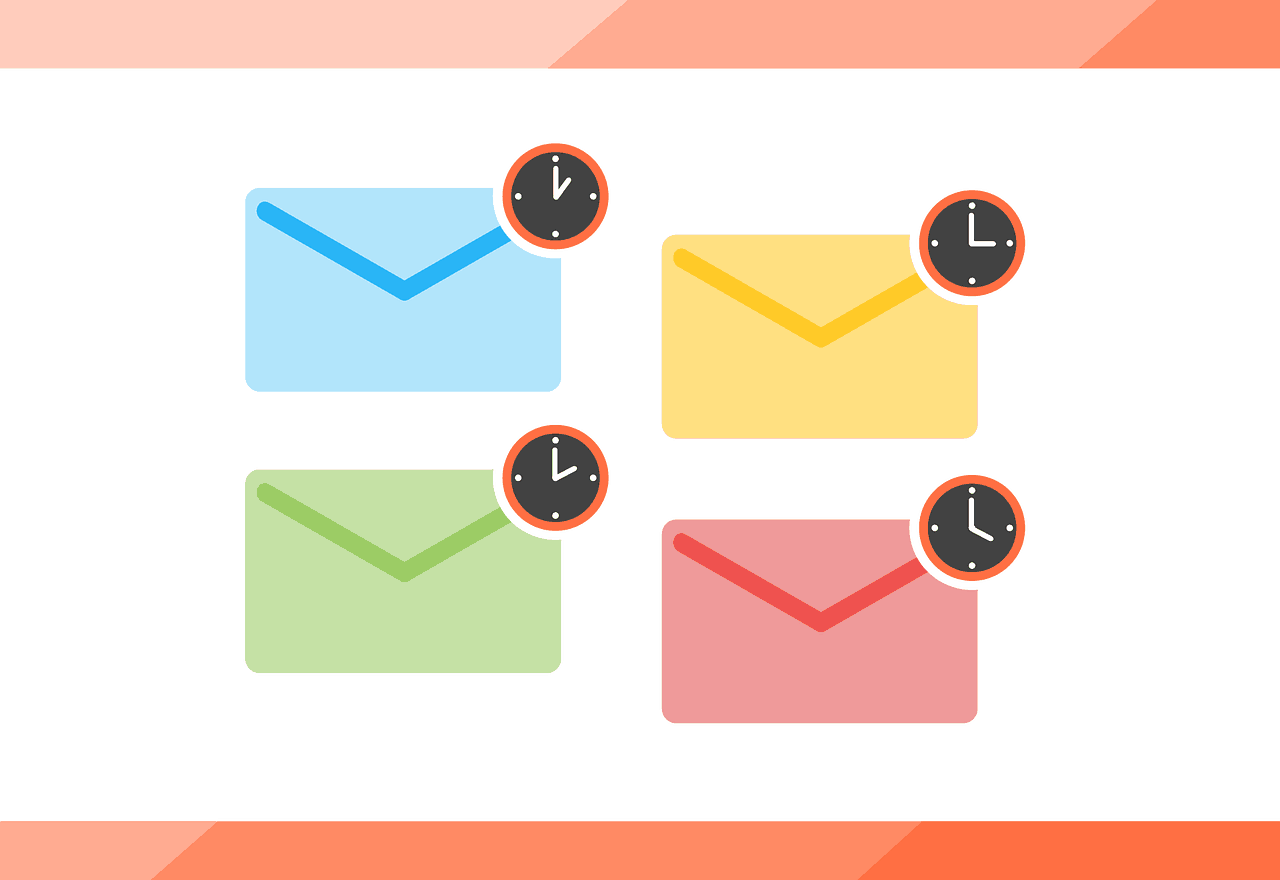 99% Deliverability.

GetReponse claims to have a near-perfect sender score. As spam filters become more complex, it's harder than ever to guarantee that your emails will avoid the junk folder. Deliverability dictates how successful the client is at getting mail to the inbox.
While the company has some impressive features,
various reports conclude it can be prone to bugs
. Some users found images and graphics wouldn't load; others noted a significant time delay when emails are sent/received. There were also reviews questioning the legitimacy of the deliverability claim.
MailChimp
MailChimp
is one of the most familiar names in email marketing, with over 16 million users. This impressive figure mainly stems from the success of their free client. However, the premium plans still offer top-quality features that rival other industry leaders.
Ad Campaigns.

Once registered, you're also offered ad campaigns on other popular platforms, such as Google, Facebook, and Twitter. You can monitor and develop these campaigns straight from MailChimp.
Email Beamer.

Constantly logging in and out of different accounts quickly gets old. The Email Beamer lets you create messages in your regular client (e.g., Gmail, Outlook, etc.) and send them using your MailChimp lists.

Direct Mail Postcards.

MailChimp is currently running beta tests on a unique feature that allows you to design and send postcards via direct post. This exciting development helps you take your marketing to another dimension.
The free MailChimp client is
great for beginners
, as it supports up to 2000 subscribers. However, it
lacks many essential features, including pro support, send-time optimization, and some analytics
.
The platform is
ideal if you're happy to work with the default settings, but customization is notably difficult
. Settings are often hidden on secondary pages or within workflows. Plus, the client updates regularly, so once you've found what you need, it quickly disappears!
ActiveCampaign
ActiveCampaign
is a popular email marketing and sales CRM, hailed by Forbes and Inc. It offers no shortage of services, providing marketing automation, analytics, and even SMS and website message options.
Intuitive Automation.

Automation can very quickly get complex. Other editors require numerous workarounds and plans to create a comprehensive automation scheme. However, ActiveCampaign provides a

visual editor

that helps you visualize promotions and create relevant workflows.
150+ Integration. ActiveCampaign works seamlessly as part of your business toolkit. It can integrate with numerous platforms, including Shopify,

WordPress

, and

Zapier

.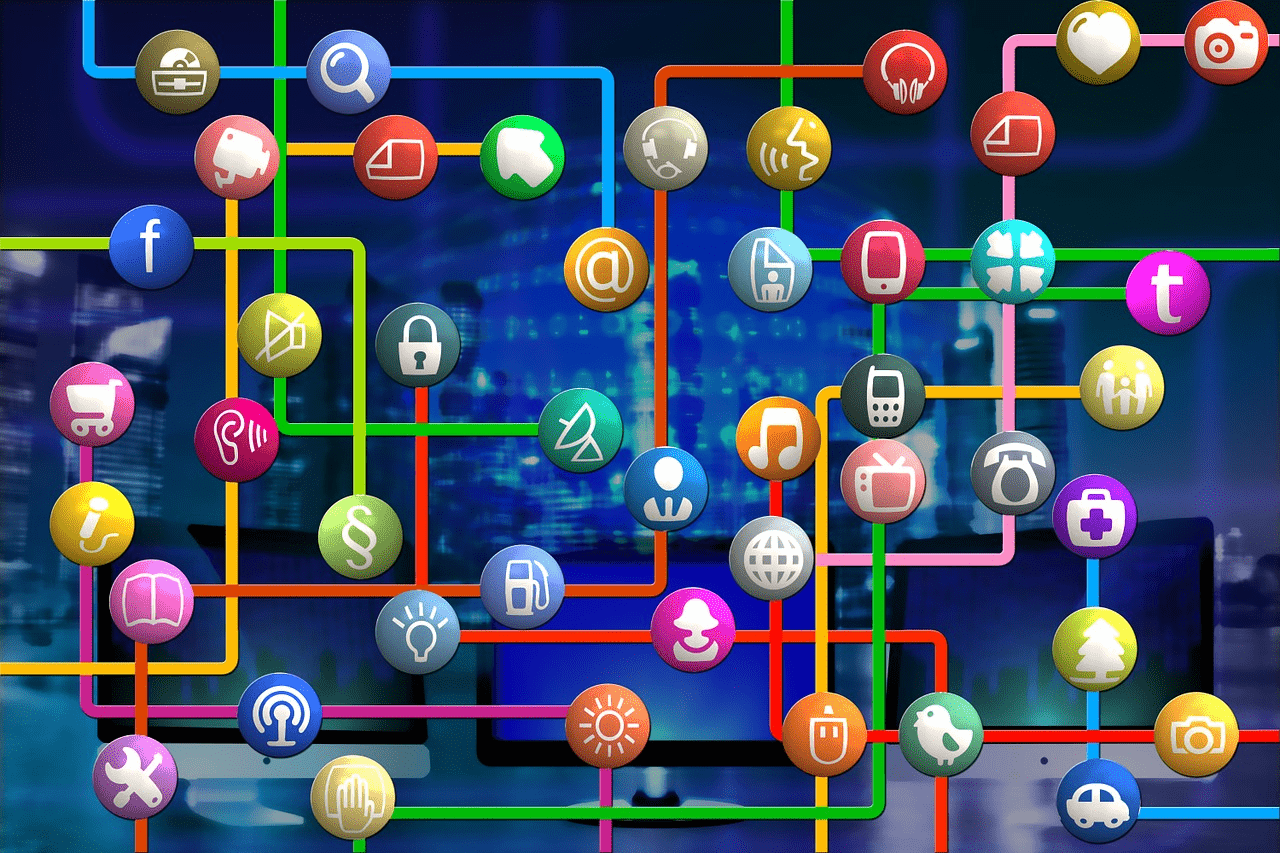 Comprehensive Split Testing.

Split (A/B) testing is essential for developing your campaigns. You can test almost any element of your email, and easily determine which version is most effective.
In-App Suggestions.

When building your campaigns, if you miss a step or ActiveCampaign notes you could have done something better, it provides

pop-up pointers

to keep you on the path to success.
Despite ActiveCampaign's many features, its CRM and email builder are still lacking. Particularly when looking for personal information,
you have to do a lot of scrolling and clicking
.
The email editor is also known to glitch, and the design is somewhat outdated.
Benchmark
Benchmark
claims to support email-campaign creation in just 15 minutes. It uses a typical drag-and-drop format, with custom templates and marketing automation. With a focus on aesthetics, you can use the numerous features to create truly unique designs.
Photo-editing.

It's always good to include product photos, but professional photographers and editing software come with a hefty price tag. Benchmark lets you upload photos and edit them within the client.
Polls and Surveys.

Benchmark provides different elements that can be added to each email. Users like interactive content, so the option to include polls and surveys helps you upgrade your email campaign.
Inbox Checker.

This feature allows you to

preview your emails as they would appear in all popular browsers and email clients

. Avoid invalidating your design by testing it beforehand. You can also view the mail as it would look on mobile devices.
Customer Journey Templates.

Instead of using general templates, you can opt for

designs based on the customer's position in the marketing funnel

. This segmentation can be extremely useful for driving leads.
Benchmark does offer a free version of their software, but it includes only the most basic features.
You can manage and automate your emails, use the template editor, and receive Google analytics data.
However, most of the segmentation and review elements of the service are not available.

Another drawback was the
reports of deliverability issues
. Benchmark provides no guarantee that your emails will reach your customer's inboxes, as other services do. The email builder also contained some clear oversights, such as the
lack of style choices and the inability to resize images
.
Upgrade Your Business with Premium Email Marketing

Email marketing is an old favorite, but it continues to develop every day. To keep up with your competitors, you need the same insights and customization options that they use. Opting for premium email marketing services guarantees a level playing field, as they make it easy to design, promote, and send detailed campaigns.
I recommend Constant Contact as the best option, as they provide comprehensive features and an impressive range of customer support. However, any options in this list will let you upgrade your email campaigns to the next level.  
---
McKinsey study
: https://www.mckinsey.com/business-functions/marketing-and-sales/our-insights/why-marketers-should-keep-sending-you-emails
MarketingSherpa report
: https://www.marketingsherpa.com/article/case-study/customer-communication-by-channel