eye-catching
 choice, pun intended. Eyes can portray emotion, beauty, and watchful security and so can be used for lots of different industries, from eye-focused businesses like optometrists to security companies to beauty and fashion brands. Whether you choose to feature one eye or two, or to keep them anatomically correct or cleverly blended into other elements of your logo, your design should be high-quality and it should stand out in your industry. A pro designer can help with that.
Read on to find out how to hire a professional logo designer for just $5.
9 Best Eye Logos
My colleague tested a range of logo design services with the aim to find a new logo for Website Planet. His comparison included some of the most popular logo design platforms on the market.
Check out his full logo design service feature
 to see how they performed in his test.
How to Get a $5 Logo Design
Before I tell you how you can get your hands on a $5 logo design, think about all the things you can buy with five dollars. Honestly, it's not a lot. Maybe just a sandwich at your local diner or a souvenir from a novelty store. Anything more extravagant and you'll need to add a few zeros after that five. Five dollars may not be able to get you a lot in most places, but with Fiverr, it's all you need to get a professionally made logo. Yes, really. Fiverr allows freelance designers to offer their services in packages priced as low as $5, which means you can get an expertly priced logo design for less than the cost of a BLT! Want to find a designer for your project on Fiverr? Not only is it super affordable, it's also super easy to use.
Go to the Fiverr homepage
 and search "eye logo" to bring up relevant designers. "Eye" can be a bit of a tricky term as it can also bring up results for "eye-catching". To get better results, try to search for something specific, like eye clinic logos or eyelash logos. Scroll through the results until you find a logo designer with a style (and budget!) that you like the look of. Click their profile to see more information. Here, you can browse their portfolio, the services they offer, and their 'About This Gig' section. Select a package and click
Continue
to move onto the payment preview page or hit
Contact Seller
to get more information.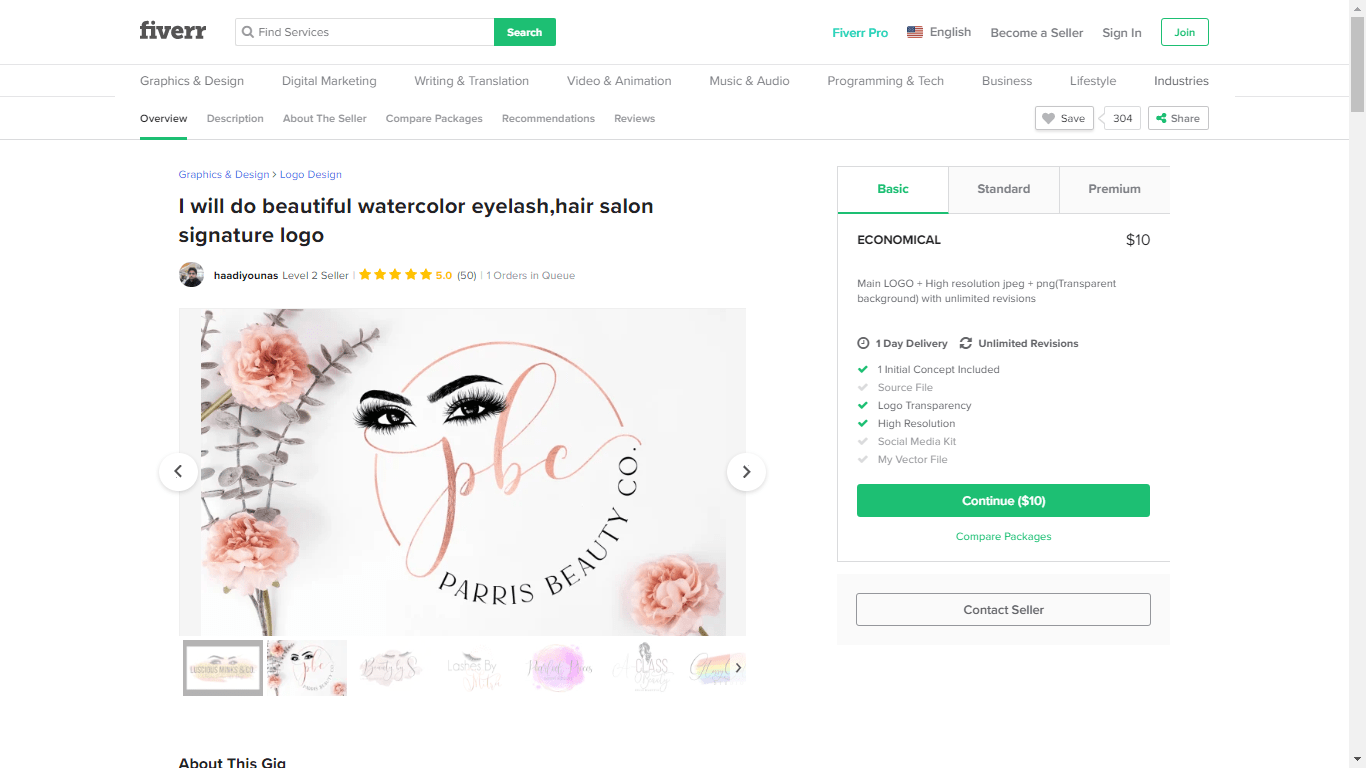 Review the services in the package you've chosen, add any extras, and confirm the price before clicking
Order Now
to finish commissioning your designer.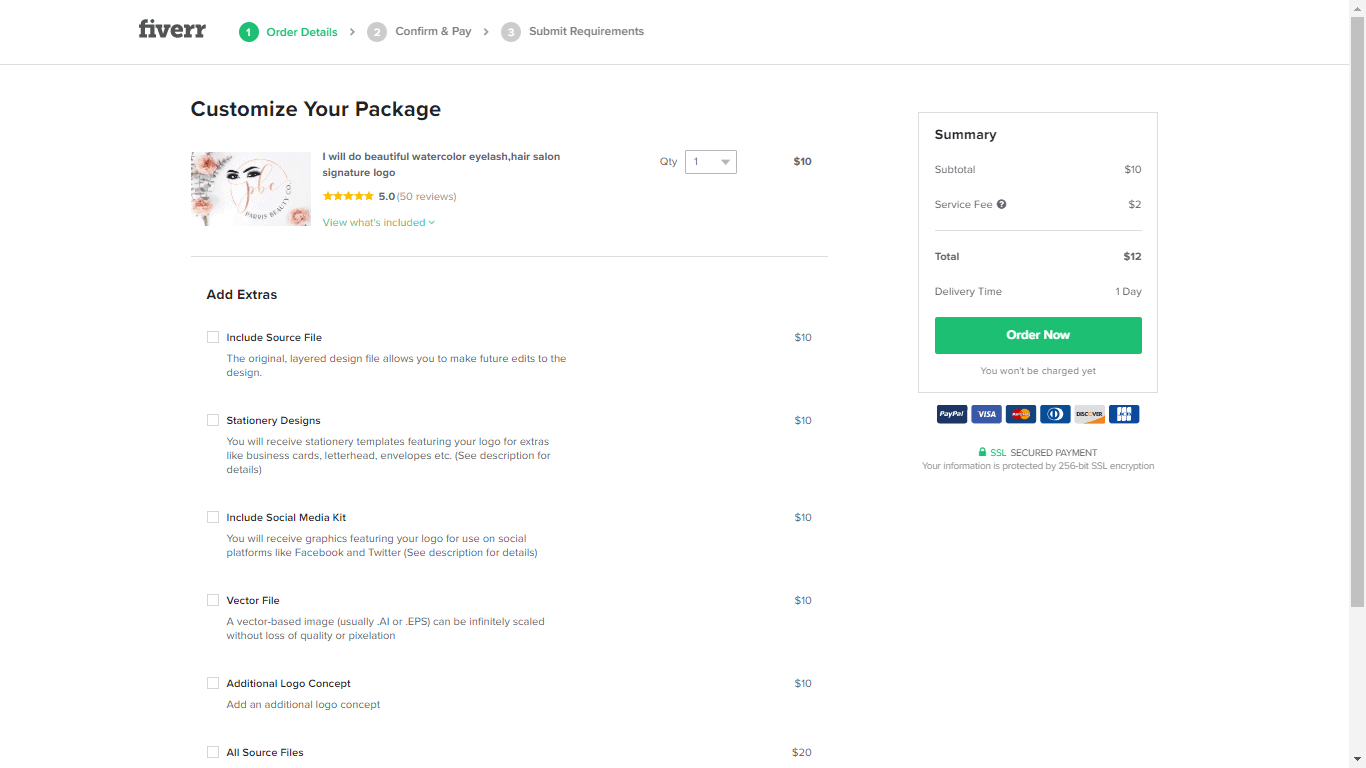 Interested in learning more? Check out our
in-depth Fiverr review
 for more tips and example logos. As well as being quick and easy to use, Fiverr has several other great features:
Package extras – Many designers, like the one in the example, offer package extras such as multiple revisions and expedited delivery. This is a great way to customize the set packages to meet your needs exactly.
Designer search options – Narrow down your designer search by logo style, budget, delivery time, and seller level.
No surprise fees – Your designer can never add extra fees or overcharge you. Once you make your upfront payment, that's it. That's all you'll pay.
Fiverr Pro – Fiverr Pro designers have been assessed by Fiverr employees and offer the best in design quality and customer service. If your budget is more flexible, consider hiring a Fiverr Pro designer for a top-level professional.
How to Make Your Own Logo Design
Using a DIY logo maker can either be stressful and complicated or straightforward and hassle-free, depending on how you approach it. If you have a creative eye, have researched your competitors and know what you want, then you're off to a good start. Now you just need to choose the right logo maker. For ease of use and attractive designs, Wix Logo Maker is my top recommendation. After you've answered a series of simple questions, Wix Logo Maker uses artificial intelligence (AI) technology to suggest appropriate (fully customizable) logo designs. Getting started is just as easy as the rest of the process.
Go to the Wix Logo Maker homepage
and create an account. Then enter your company name and tagline.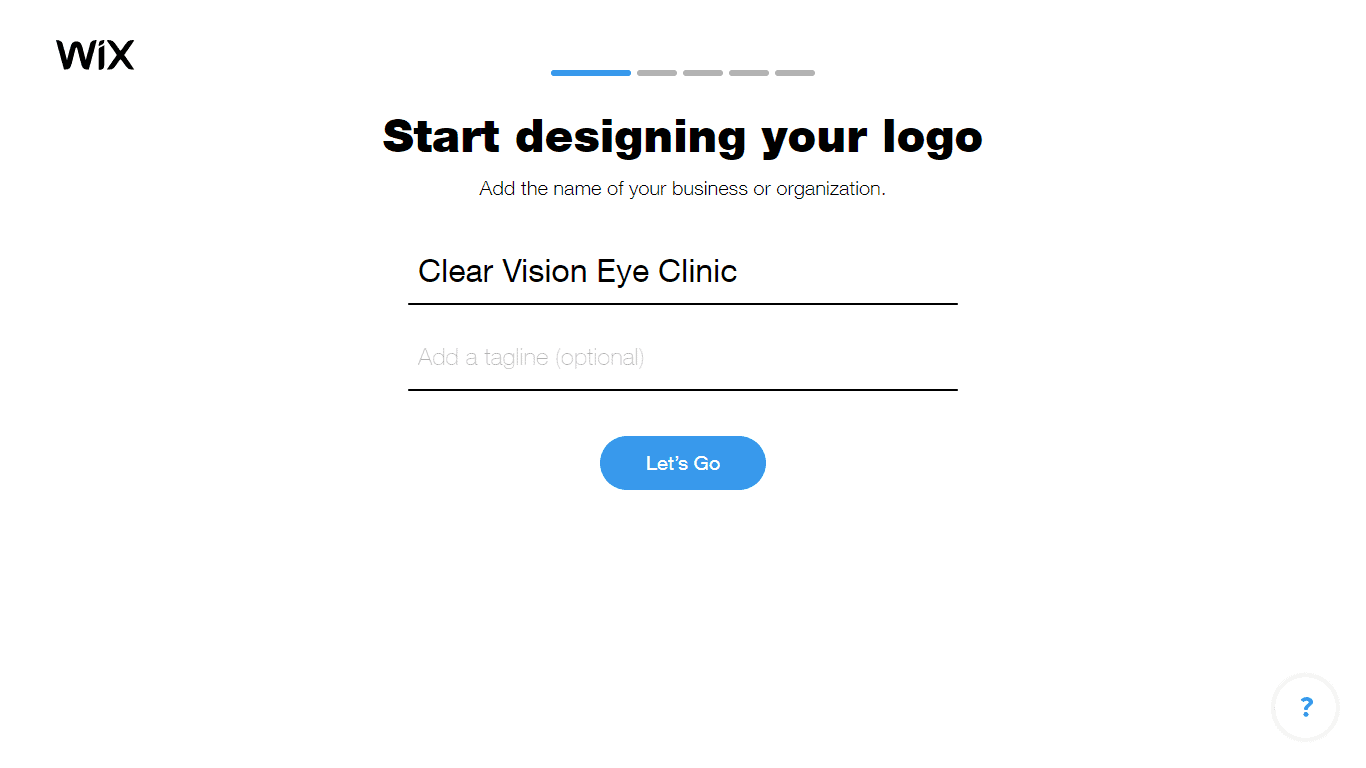 Choose your industry from the drop-down list. There are thousands of available options, so try and go for the one that's most specific.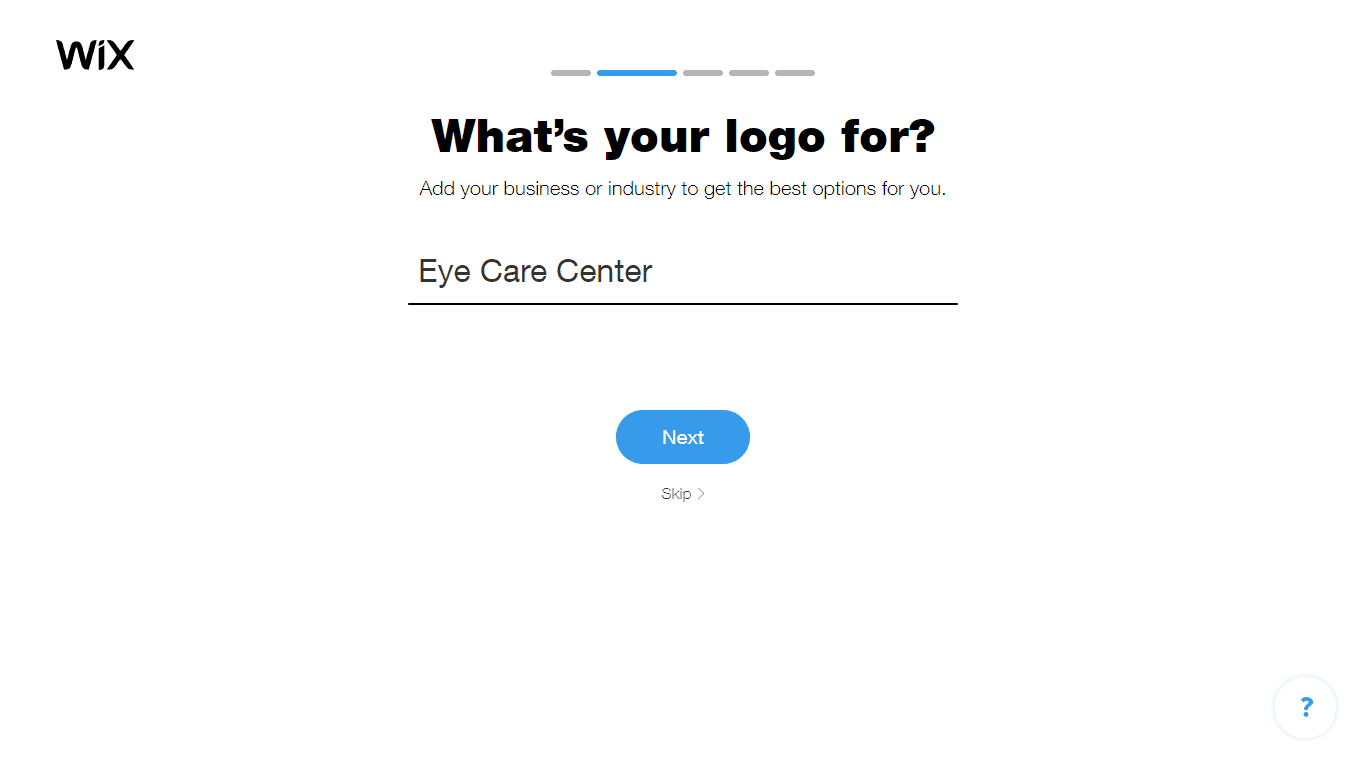 Next, the AI will try and learn about your taste and style preferences. Choose from a range of descriptive words to explain what your ideal logo should look and feel like.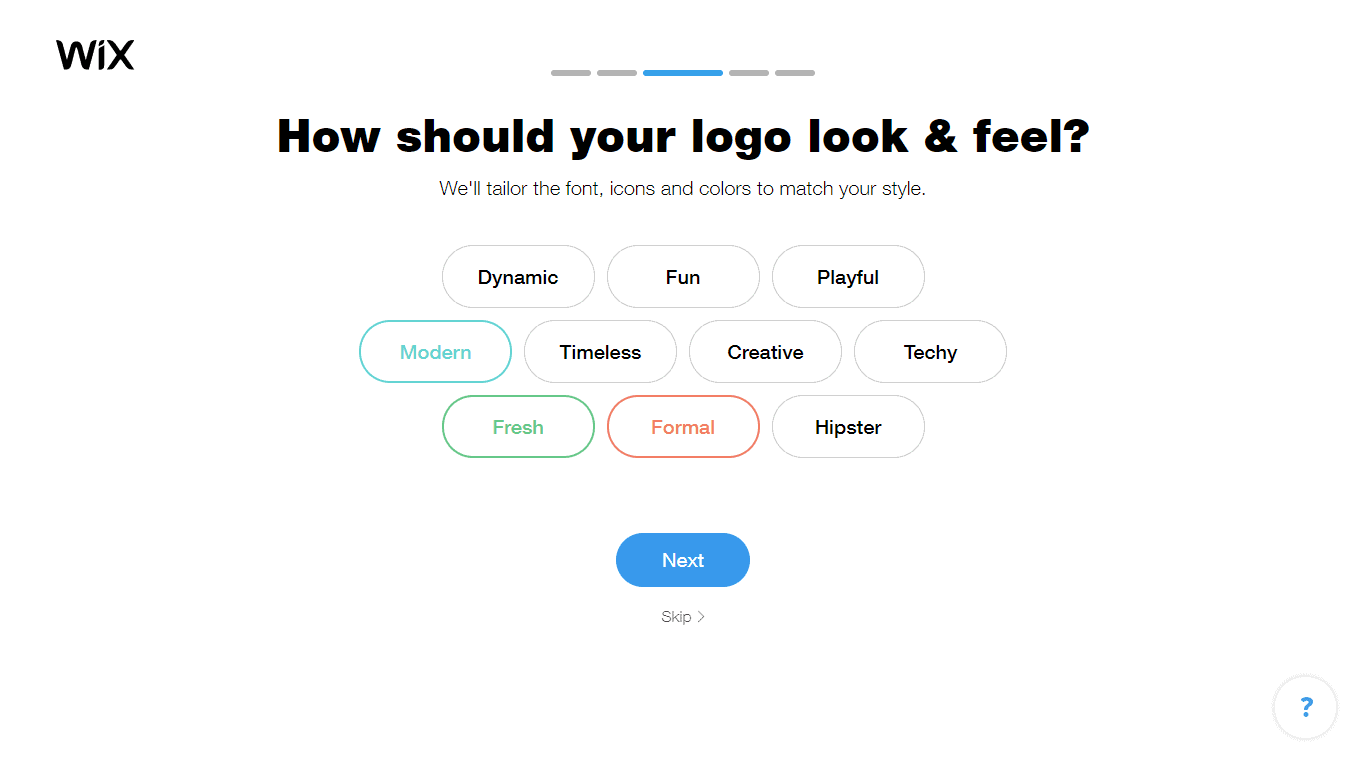 In the next section, you'll be choosing between two totally different looking logos. Simply choose the logo in the pair that you like best. If you really don't like the style of both, click
I don't like either of them
to skip to the next set.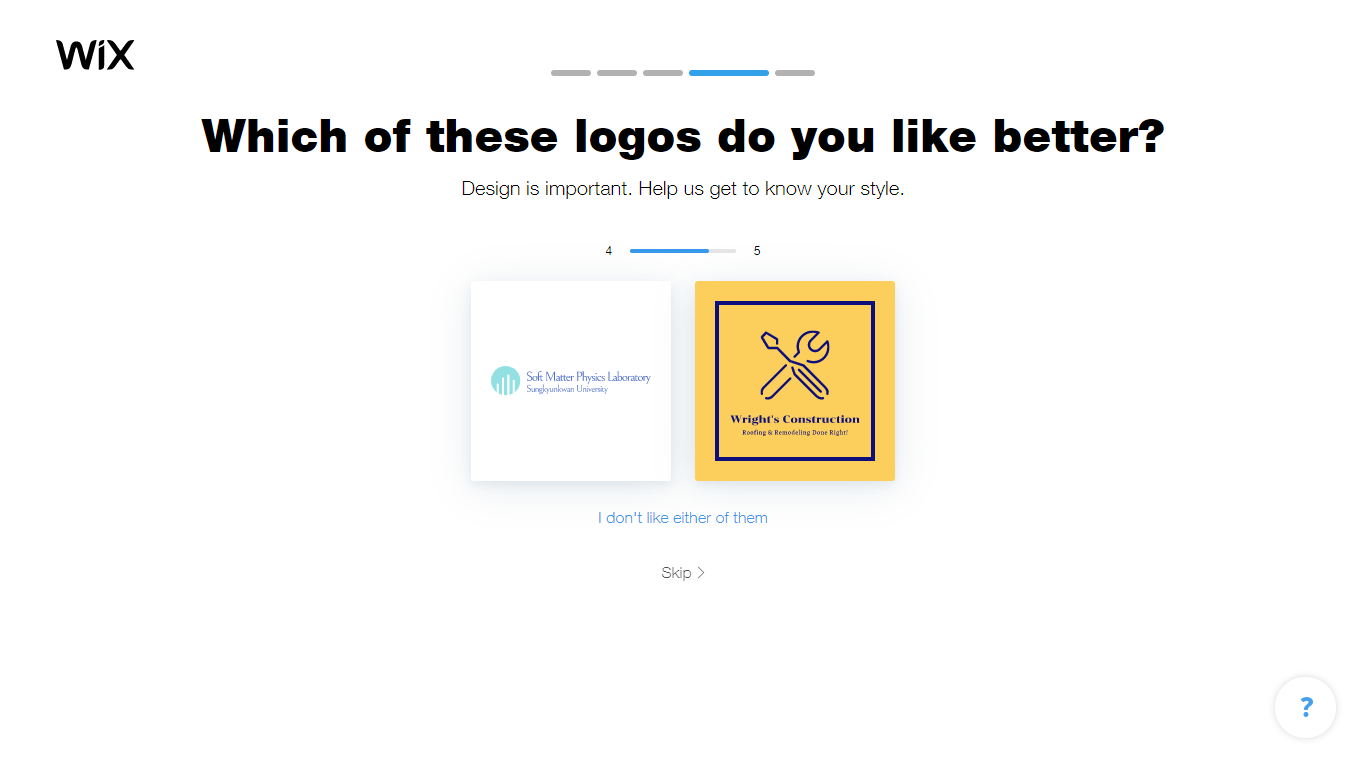 Where will you be using your logo? If you haven't thought about this yet, well, there's no time like the present! Select all the options that apply and click
Next
to generate your logo suggestions.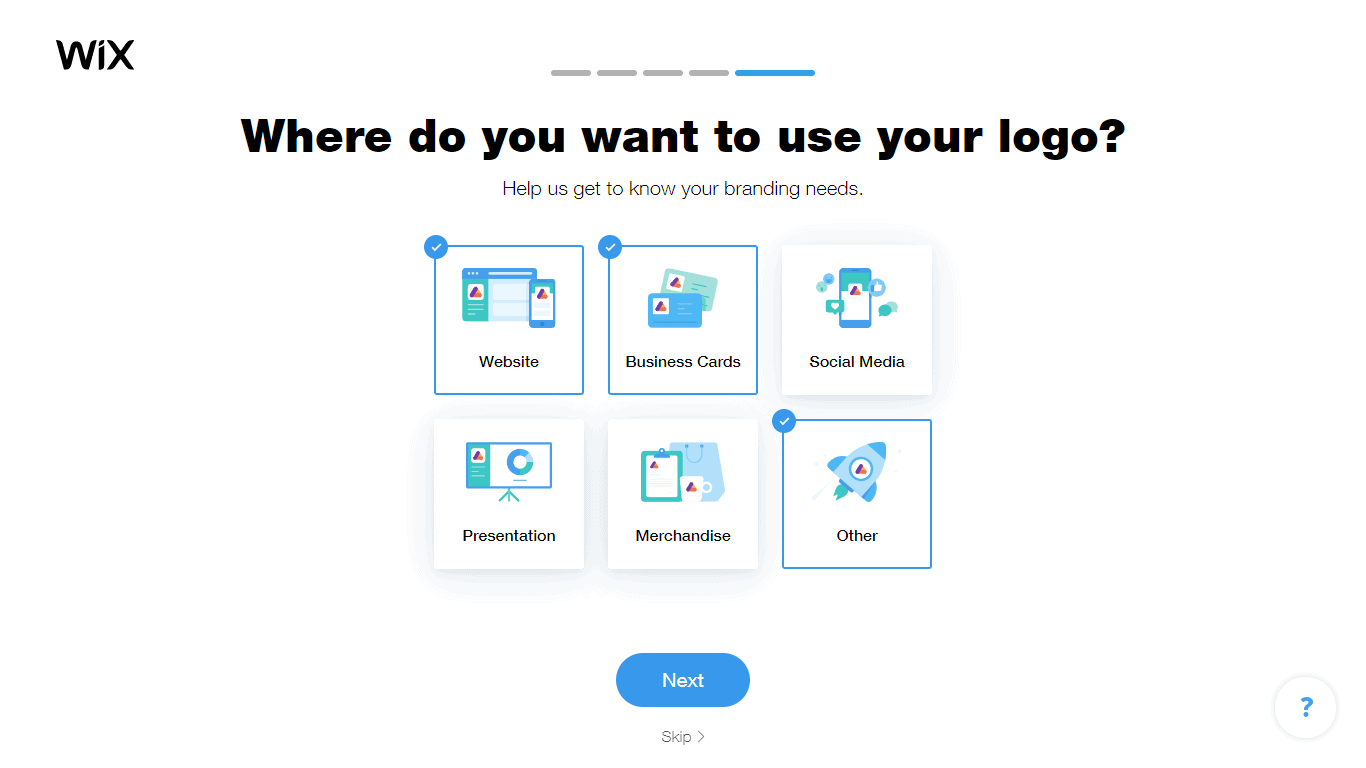 Take a scroll through the suggested logos in your results. Are any catching your eye? Some of the icons might be too abstract or generic. You can change this even before choosing which logo you want to customize.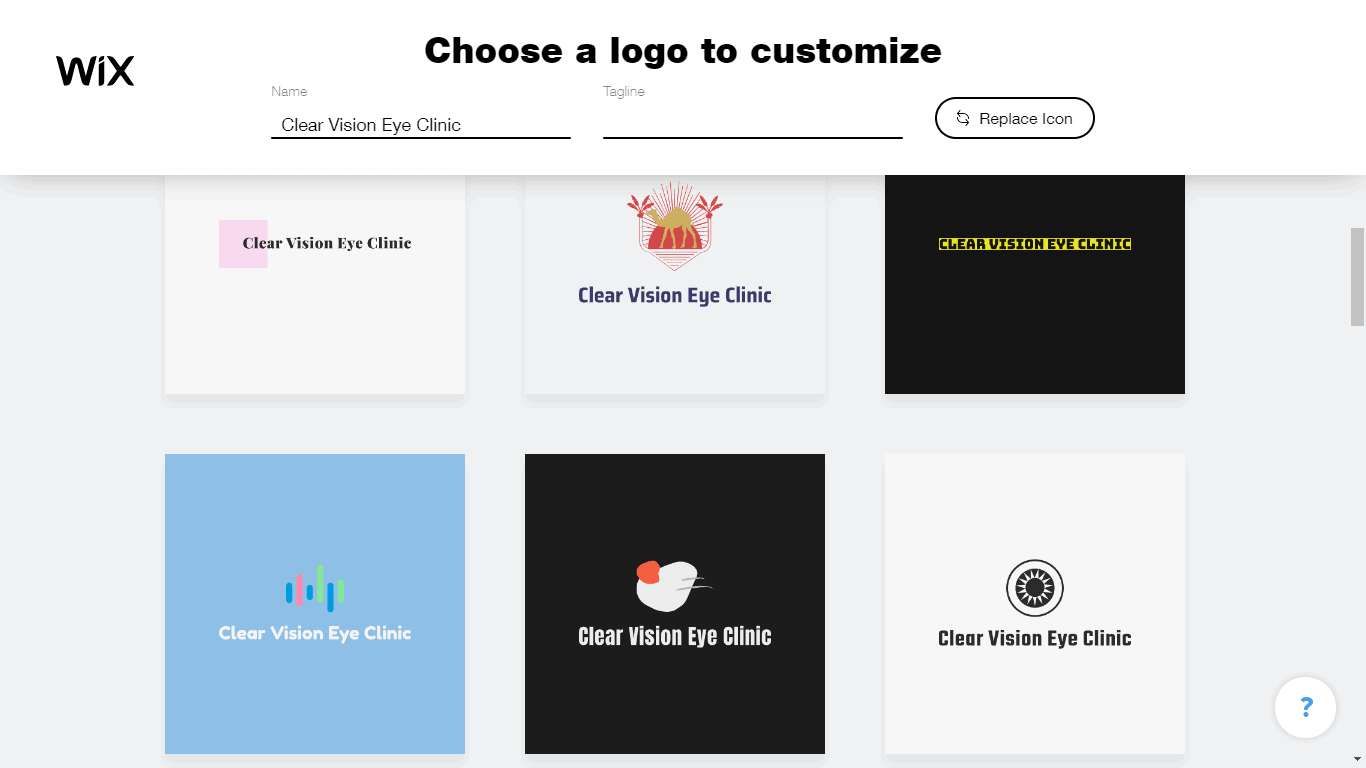 Click
Replace Icon
and search "eye" or "eyes" to find a selection of images that may be a better fit for what you had in mind. Adding the new icon will apply it to all of your results, so you can see it in lots of different styles.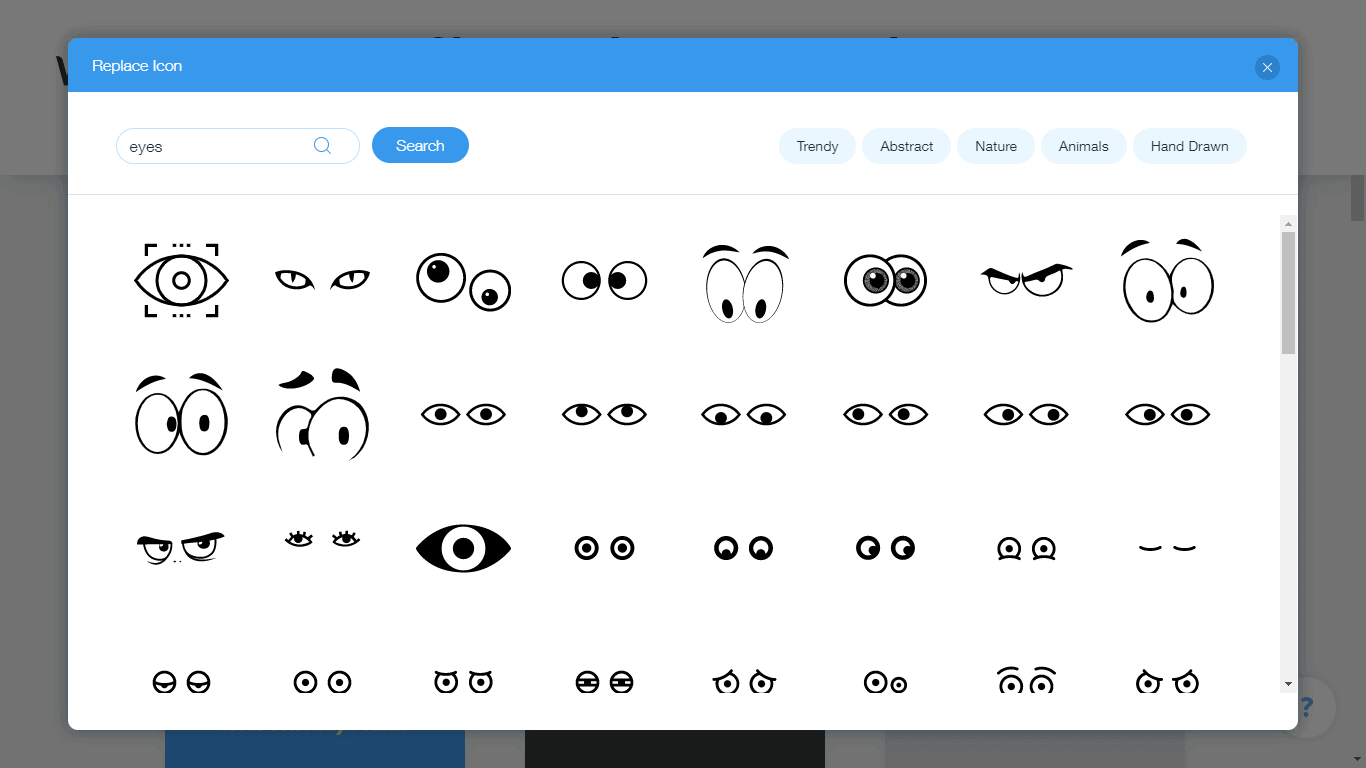 Once you've found a logo template that you'd like to customize, click on it to move onto the next stage. In the logo editor, you can add more icons, change the fonts, choose a new color palette, and so much more. Tweak the logo until you're satisfied it's unique and complements your brand perfectly.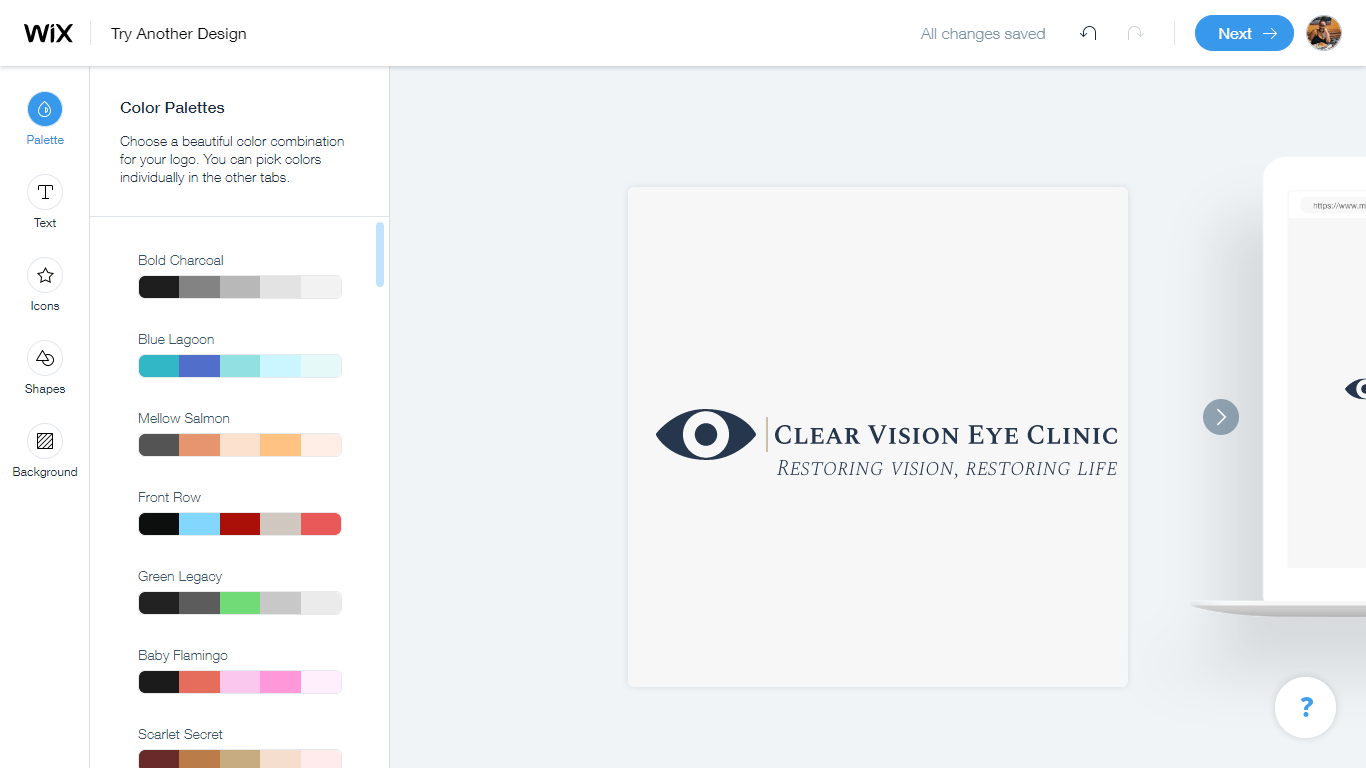 Click
Next
to choose your package and submit your payment. You'll have to pay for your logo in a decent resolution, but you can download a free low-res sample image. And that's that. Your logo is ready to go out into the big wide world. Want to learn more? Read our
in-depth Wix Logo Maker review
 to find out more.
Wix Logo Maker Alternatives:
LogoMaker – If you want to further simplify your DIY logo process or if you're a total beginner, Logo Maker could be a good choice for you. It takes just four quick steps to finish the creation process, from start to finish. Read our expert LogoMaker review for more details.
Looka – Getting the perfect branding to launch a new business or enterprise is easy with Looka. You can create your logo and then buy loads of other branding materials that feature your new logo, like a social media kit or website design. See some logo examples in our full Looka review.
Wrapping Up
When it comes to a guaranteed, professional design,
Fiverr is undoubtedly the most cost-effective option
. For just $5 you can get a quality logo design from an experienced designer. It's always my top recommendation for those who need to stay on a tight budget, but who don't want to sacrifice a high-quality end product. With just a few simple questions,
Wix Logo Maker generates tailored logo suggestions
, which are a great place to start your DIY project. You'll feel supported throughout with Wix Logo Maker's easy step-by-step process, and it's quick, too. You can have a new design in minutes if speed is of the essence. If you're still searching for a design service that works for you, check out my colleague's
expert logo design comparison
. It lays out how some of the most popular platforms held up in his extensive test.