1. How Do I Grow My Email Subscriber List?
Growing an email list begins by creating a "lead magnet" — a piece of content that offers specific and direct value to your target audience.
In the B2C space, contests and giveaways are the most common and effective examples of lead magnets. A best practice to ensure you get only relevant leads is to offer something relevant to your specific target market (e.g., give away iPads if you're an electronics dealer). For B2B companies, white-papers and infographics that present internal company data — and then offer your target market actionable items based on that data — work best.
After you create a lead magnet, give it away for free to people in exchange for their email address.
This is a process known as "gating." Gate the content with simple, well-designed landing pages. An email marketing provider like ActiveCampaign — feel free to learn about its features in our
expert review here
— makes it easy to create these in accordance with best design practices. And when you write your landing-page copy, clearly state what users will get in exchange for providing their email address (e.g., "Win a free…" or "Learn how to…").
Once the lead magnet is created and gated, advertise it to your target market on social media with a link to the landing page gate.
One best practice here is to make sure your social media profiles have a link to your email list signup form. A second best practice is to use simple copy in your post that does nothing more than clearly state the value your lead magnet offers; be sure to tell readers where to click to get it.
2. How Do I Increase Conversions From My Email Subscriber List?
Getting email subscribers is the beginning, not the end; you don't grow an email list just to grow it. Converting your email list subscribers requires that you send an ongoing, well-constructed series of emails that progressively entice them to make a purchase. This process is called "lead nurturing," and it's done using a "drip campaign." A best practice here is to start by laying out your sales funnel, the sequence of actions your leads take before converting. Then, create lead magnets and corresponding email content to
provide valuable information or address pain points at each specific stage
. In general, there are three stages of a pipeline: Awareness, Evaluation, and Purchase. Leads need something different at every stage. For example, the Awareness stage is an information-gathering stage, where leads are looking to understand a pain point. Emails in this stage should not try to make a sale — they should
only
highlight the informative nature of a lead magnet.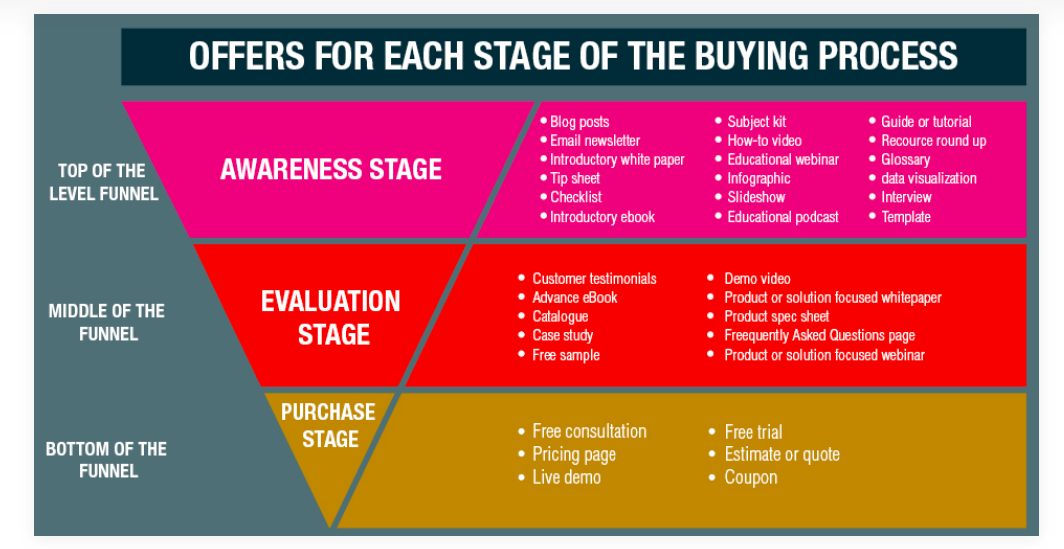 There's a simple reason for this:
Email conversions happen when the message of your email align with what the lead is looking for when they open it.
Leads can enter your drip campaigns in the Evaluation or even Purchase stage. And if that happens, great. But don't fall into the trap of only "going after the sale" and not having any content for the Awareness or Evaluation stages. If you do that, you won't get more conversions — you'll get more unsubscribes. Similarly, if you
never
ask a lead to buy something from you, you'll miss out on conversion opportunities. This concept of strategically sending emails based on a lead's position in the funnel is fundamental. In fact,
SaaS company
Vero was able to
increase their conversions by 450%
after using it to reorganize their email communications. Once you have content, a solution like GetResponse has marketing automation features you can use to send emails in a pre-defined sequence that begins at the stage where a lead enters your drip campaign. You can learn more about GetResponse by reading our
expert review
.
3. How Often Should I Send Emails to My Subscriber List?
Content isn't the only thing to consider when building your drip campaigns. The frequency of your emails is just as important. Email too often and your unsubscribes spike; email too infrequently and your leads forget about you, breaking the nurturing momentum and making conversions difficult. So, how often should you email your subscribers? In truth, it's impossible for you to figure it out on your own, so don't waste your time trying.
The best practice is to directly ask leads subscribing to your email list what kinds of content they want, and how often they want it.
Get granular here. Ask how often they want to receive communications (e.g., daily, weekly, monthly), what content formats they're interested in (e.g., product offers, newsletters, infographics), and specific industry-relevant topics they want to hear more about.
By communicating with leads at a pace they appreciated, B2B creative agency Hammock was able to increase email open rates by 48%.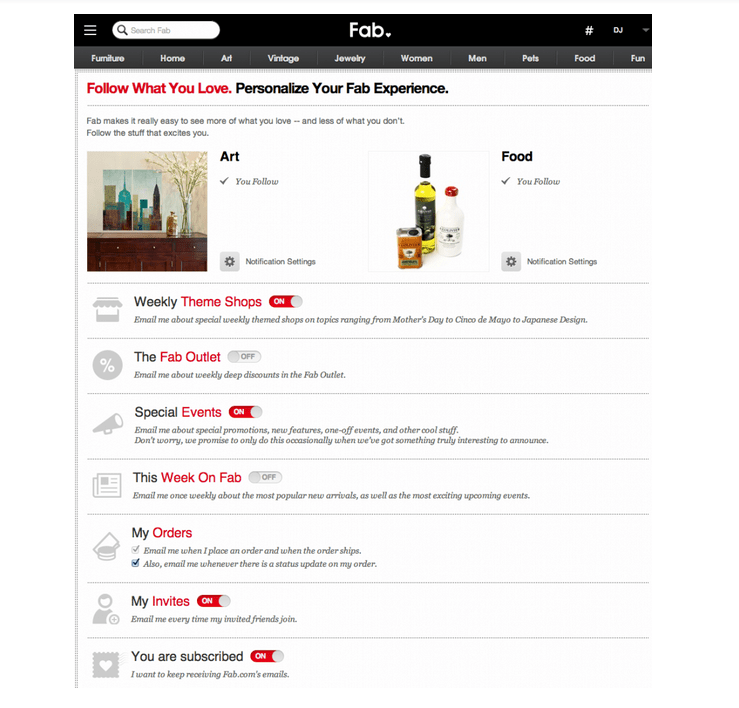 It does get a little tricky here because although your content should be organized by drip campaigns based on pipeline stage, you can't just ask, "What stage of the buying cycle are you in?" To overcome that problem,
a second best practice is to use your industry knowledge to assign new subscribers a pipeline stage based on the response to your frequency questions
. The correlation between frequency and stage is not an exact science. Use your knowledge of customer behavior in your industry to create criteria. For example, if a new subscriber wants to receive weekly infographics with new industry stats and analyses, it's likely that he or she is simply looking to learn more about a certain pain point. This is the Awareness stage, so you should send that subscriber the infographics you have for that stage, and do so once a week.
4. How Do I Increase My Email Deliverability Rate and Avoid the Spam Filter?
No matter how well you pin down the emails a lead says are relevant, the dreaded bounced emails, undeliverable emails, and emails relegated to the spam folder will happen.
The absolute best practice to increase deliverability is to use a "double opt-in" strategy.
Any email address submitted to your list is sent a verification email that the account holder must respond to in order to confirm his or her desire to subscribe. If there's no response to the verification email, the submitted address won't be added to your list. Either it was a bot that submitted the original email address, or someone who wasn't really too interested in receiving your emails in the first place. You want to focus your efforts on emailing only truly interested leads who will actually open your emails. The double opt-in strategy improves deliverability because it increases open rates. Your open rate is an indication of how relevant your emails are; the lower it falls, the more likely an email service provider will consider it spam. Now, you can also understand why unopened emails are not harmless to you. That's why, as a second best practice, you should
continually remove accounts that don't engage with your emails.
And to further ensure that you have as few unengaged subscribers as possible, follow a third deliverability best practice:
Make it easy for people to unsubscribe from your list.
Don't be tempted to hold people hostage by hiding unsubscribe buttons, using misleading language in the unsubscribe menus, or requiring multiple steps to complete the process. Not only is this unethical, but it simply doesn't work. All it will do is harm your open rate. For more useful tips about increasing your deliverability rate, check out our article about
how to avoid the dreaded spam filter
.
5. How Can I Effectively Use Email Marketing Without a Lot of Content?
SMBs often don't have large marketing teams churning out lots of quality content. So if you want to send out five or even six emails per month, what can you do?
One best practice is to never rush out mediocre content.
In fact, this is so important that's it's really more of an absolute
rule
than a "best practice." Sending out content for the sake of frequency or because you feel like you "need to say something to remain top of mind" is a mistake. Well-written and well-designed content can sometimes help overcome mistakes or omissions in messaging, frequency, and deliverability. The reverse is not true. And don't fall into the trap of thinking that length equals quality.
Another best practice is to remember that good content is about value
. Five-hundred words with a few excellent actionable items is worth way more to your subscribers than 2,000 words with a single actionable item. So, if you're struggling with content volume,
a good best practice is to put out a bi-monthly newsletter that recycles previous content.
You need only one 500-word piece of good content a week to use this strategy. If you publish new content at the beginning of every week, you can create a newsletter at the end of every two-week cycle. This newsletter would provide a brief intro and conclusion, and simply include links to the previous two weeks' content. Therefore, you'd have six emails (one content piece per week for four weeks, plus two newsletters) every month for writing just 2,000 words of valuable content.
Surmounting Email Marketing Challenges on a Budget
Email marketing is as complicated as you make it. All of these best practices can done by SMBs on a budget. You just need to prioritize which ones are most important to you. If you're struggling to decide what's necessary while looking for the
best email marketing services
for your business, keep the focus on sending as many high-quality emails as you want to as large a subscriber list as you can. You can do this by shopping around for free trials. There are also email solutions like ConstantContact that have fairly low-priced introductory plans that let you send unlimited emails. You can learn more about ConstantContact's offerings in our
review here
. SMB email marketing challenges are real. But making just a few small changes toward best practices can go a long way toward increasing ROI.
---
Sources
https://sixteenventures.com/email-marketing-conversions https://www.marketingsherpa.com/article/case-study/simplifying-email-content-increase-opens