Jump down to find out where you can hire expert designers for as low as $5.
9 Best Electrical Designs
My colleague compared various logo design services to find a new logo for our website – and the results were unexpected! Check out his
logo design service comparison
to see logo examples from each design service he tested.
Getting a $5 Professional Logo Design
With the help of Fiverr, you can get a picture-perfect electrical logo design for a low price. How, you ask? Fiverr is a freelancing platform that allows logo designers to offer affordable design packages, starting from just $5. That's right – a professional design service could cost you less than your favorite meal. Your journey to finding a great affordable logo starts here.
Go to the Fiverr homepage
 and search "electrical logo" to bring up designers offering relevant services.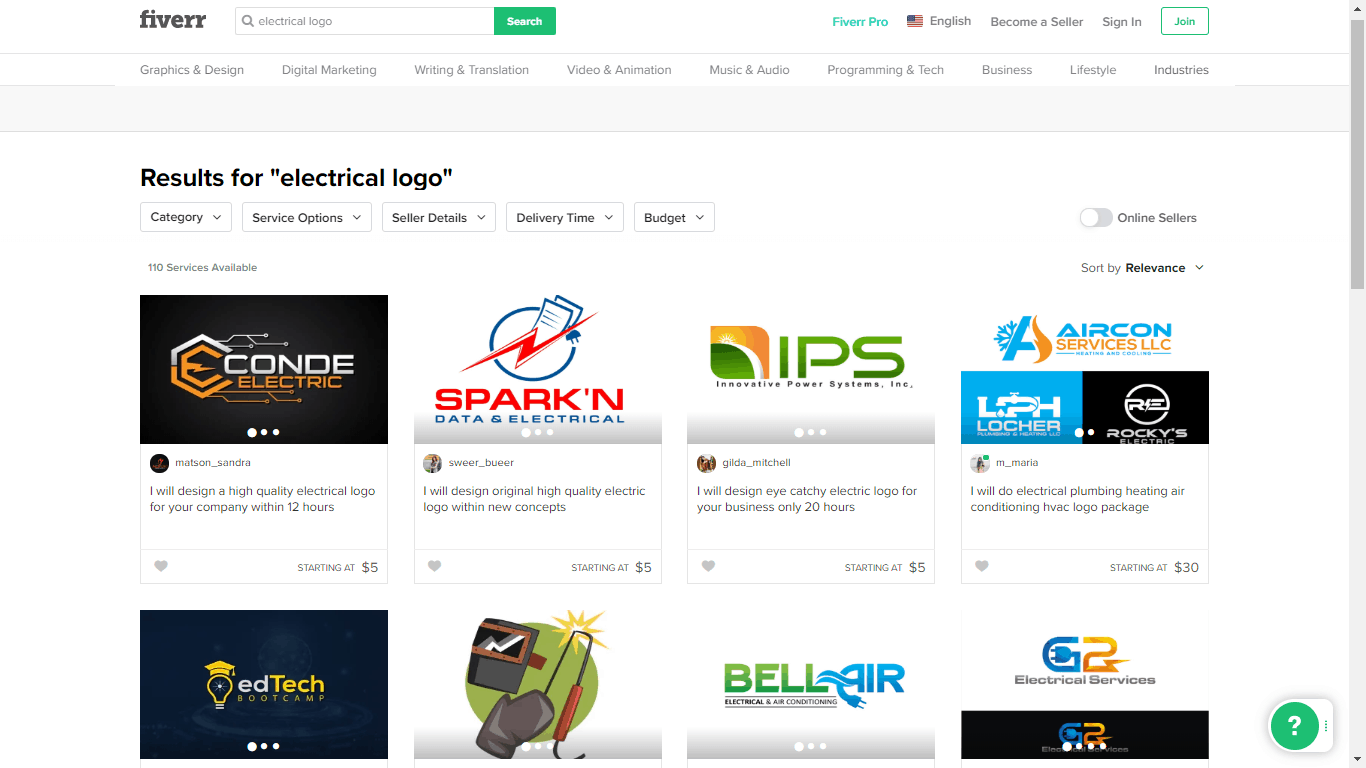 Take a quick scroll through the designers' profiles. When one catches your eye, click on the profile to explore their portfolio, their "About This Gig" section, and the packages they offer. Got questions? You can message the designer directly first, but if you're happy with what you see, click
Continue.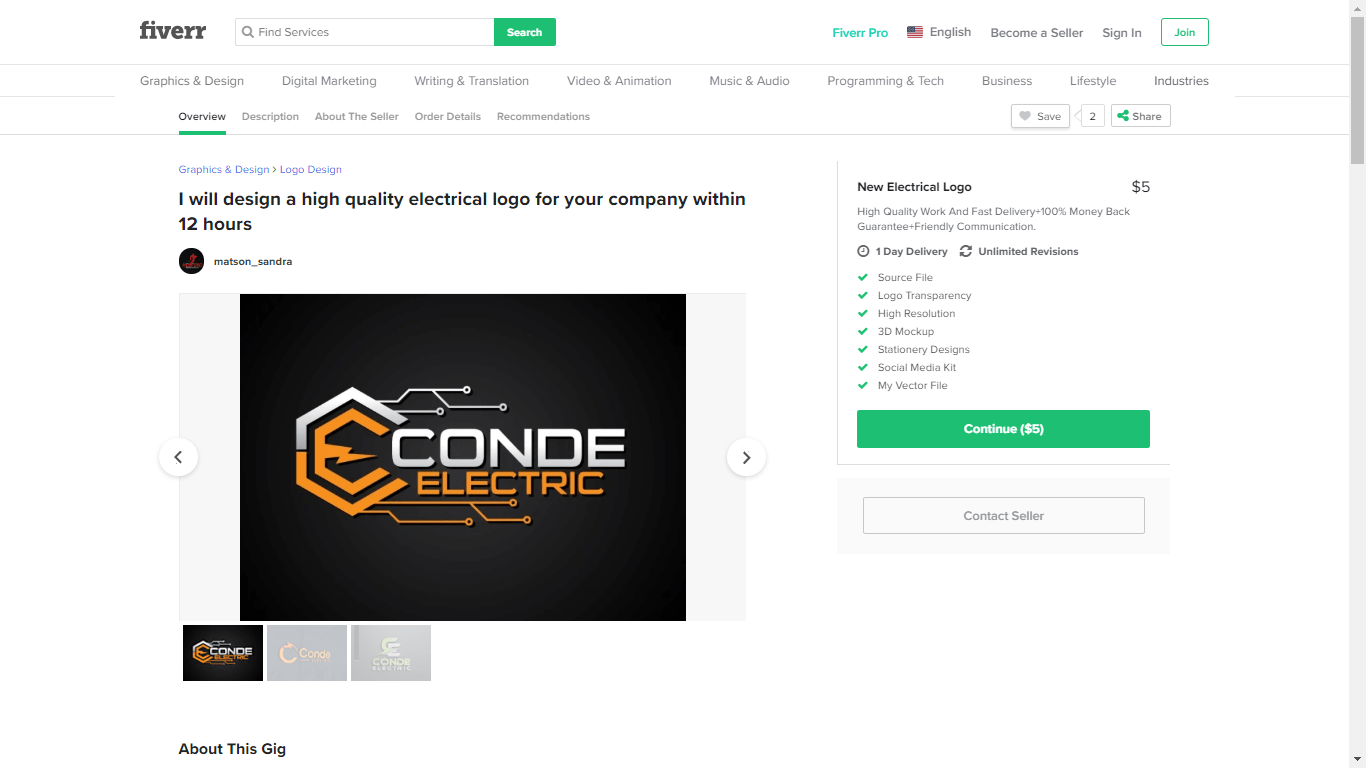 Review the services you've selected and click
Order Now
to complete payment and finish the hiring process.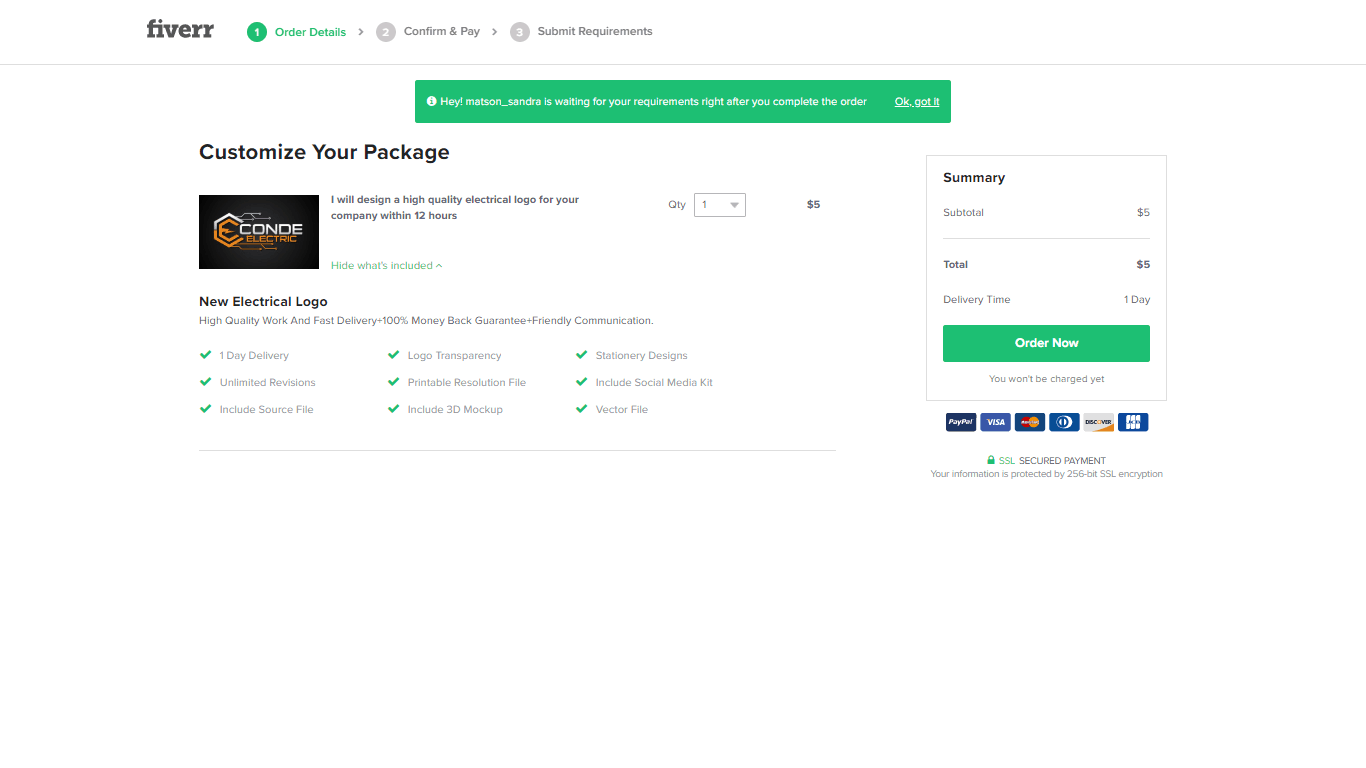 When your payment is complete, you'll be able to give your designer the specific details of your vision. Fiverr is quick and easy to use – here are a few other features you might like:
Fiverr Pro – If budget allows, hire a Fiverr Pro freelancer. Each Fiverr Pro designer has been vetted by Fiverr employees and verified as offering amazing quality, on-time delivery, and great customer service.
No surprise fees – Your designer can never charge you more than the initial cost of your logo design. You'll never be hit with additional fees or costs after the work is complete.
Payment protection – Payment occurs before you receive your logo, but the funds are not released to the designer until you're happy with the work you've received.
Package add-ons – Some designers offer package extras at an additional cost, including multiple revisions, 3D mockups, and 24-hour delivery.
To learn more, read our
in-depth Fiverr review
.
How to Make Your Own Logo Design
You might assume that making your own logo will be a walk in the park. But unless you're a creative whizz, designing a logo requires quite a bit of time, effort, and thought. Logo makers are easy to use and it's often free to create your design, but be aware you'll need to pay to download it in a high-resolution format. If you're committed to going the DIY route, I suggest using Wix Logo Maker. Wix Logo Maker brings together lots of the great features of other logo makers and combines them with insightful artificial intelligence (AI) technology. To get started,
go to the Wix Logo Maker homepage
 and create a profile. You can then enter your company name and tagline.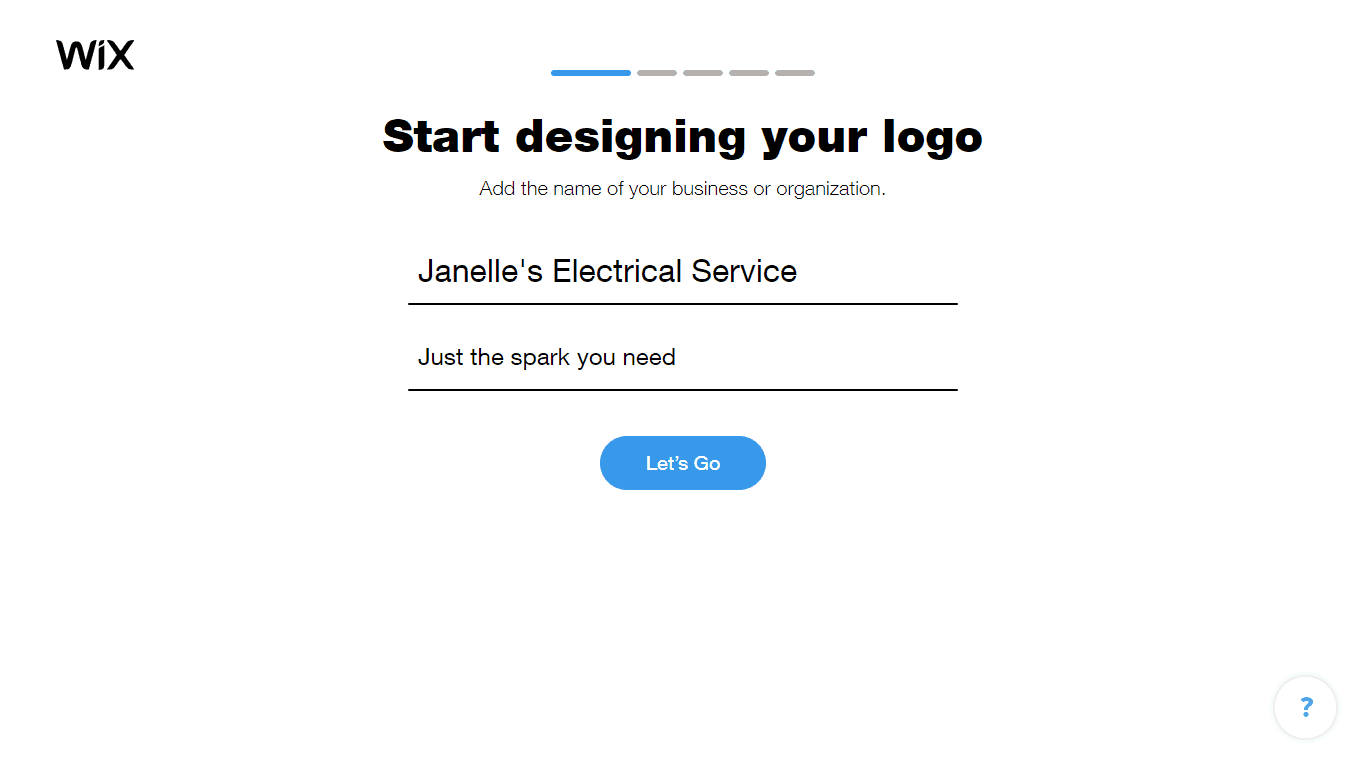 Tell Wix Logo Maker what industry you're in. As you can see, there are a few electrical-related options to choose from.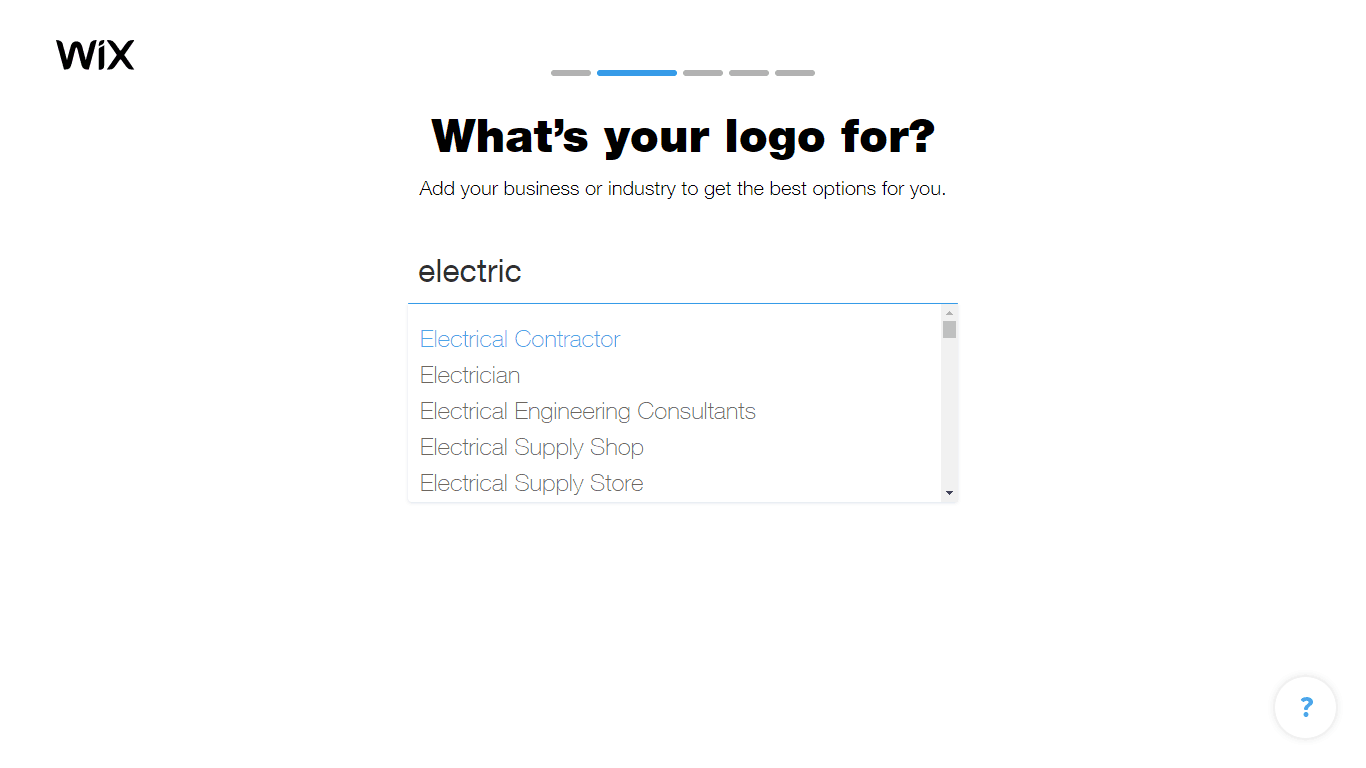 Next, select a few adjectives to describe your logo's aesthetic.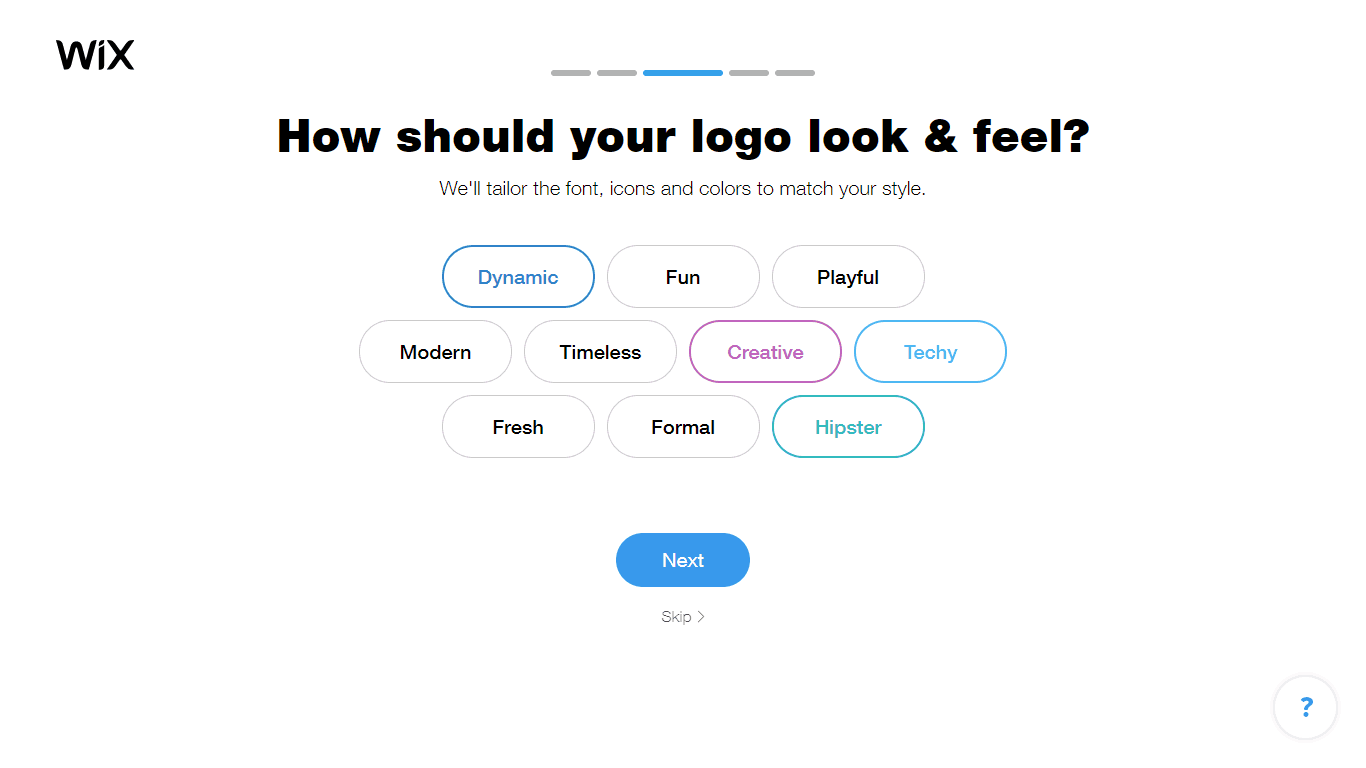 Wix Logo Maker will then show you a few logo pairs. Choose the style you like best or click
I don't like either of them
to move on.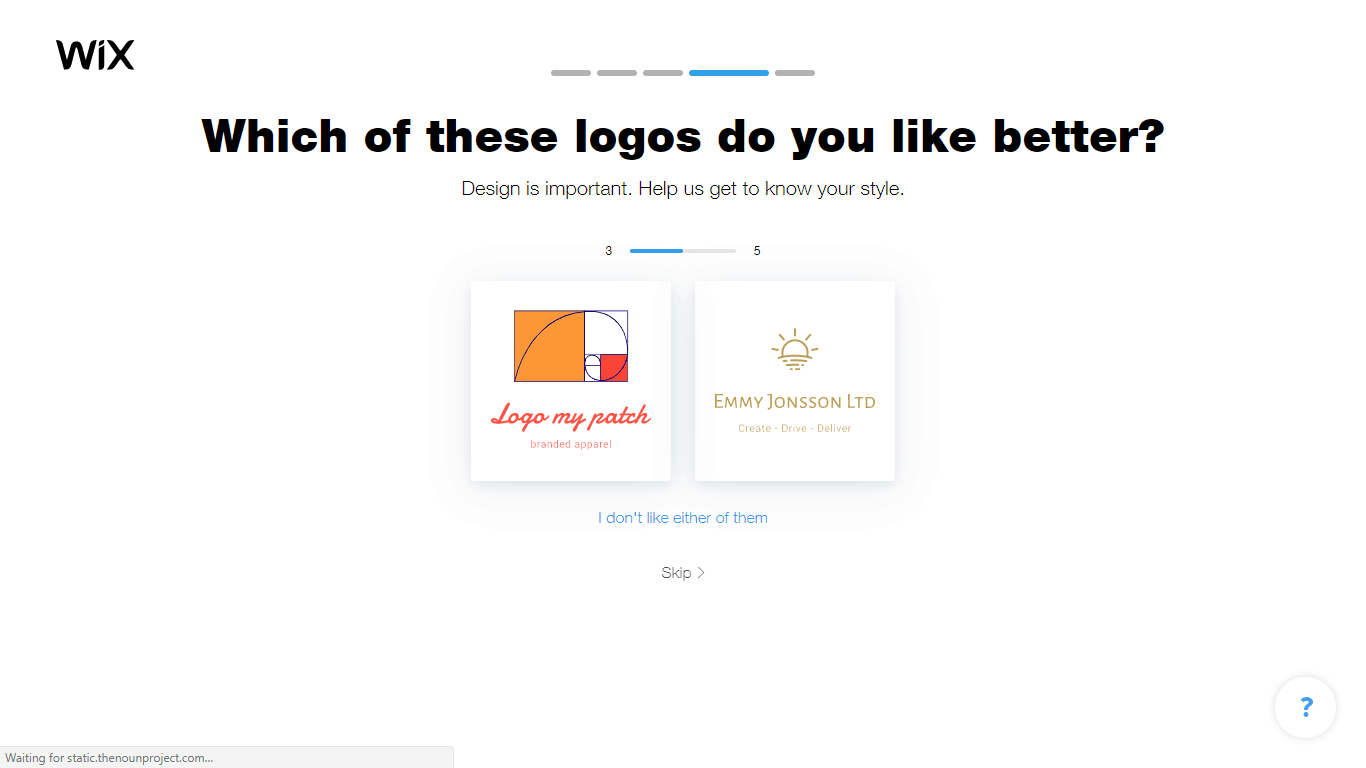 Select all the locations where you'll be using your logo, including a website, social media, or merchandise.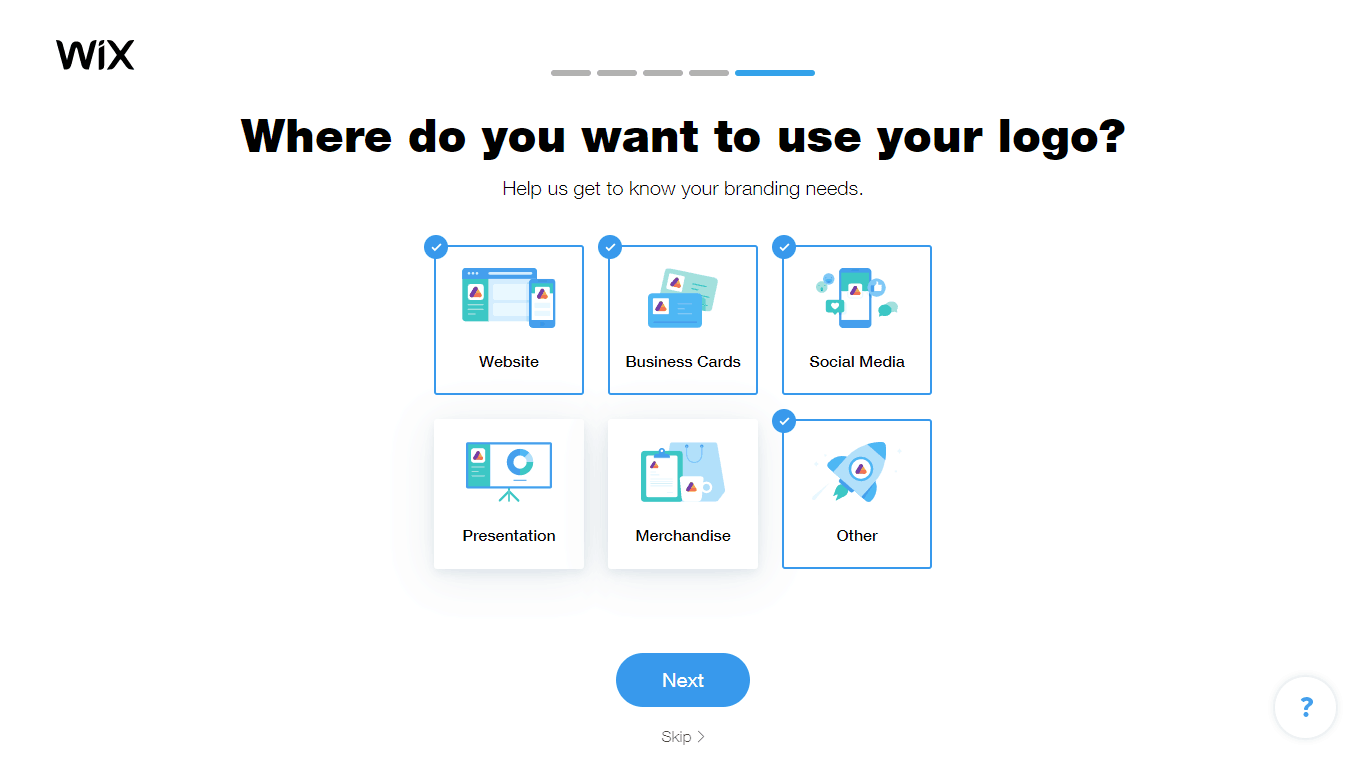 Then, your logo suggestions will pop up. Browse through the results until you see one you like.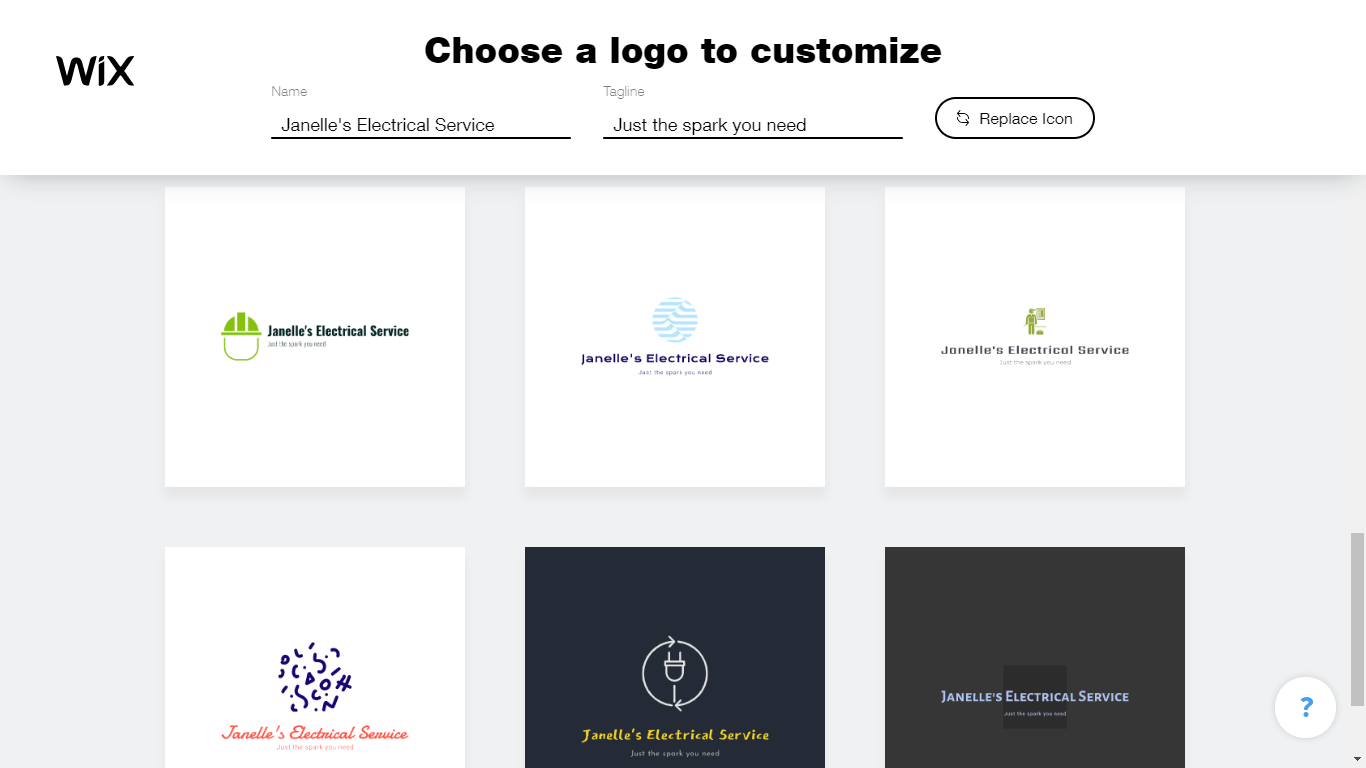 If you'd like to try a different image, click
Replace Icon
and search the term that best suits the icon you want. I searched "electrical", but other options could be spark, lightning, and electricity.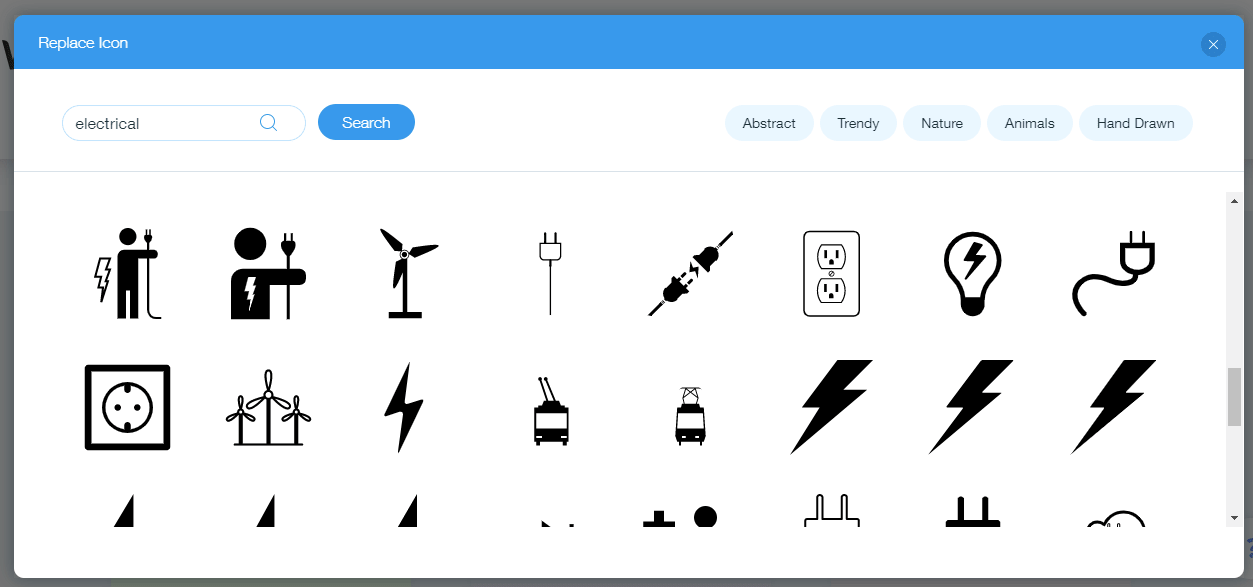 Your chosen icon will appear in your results. Browse through, and choose the template that you'd like to customize. Now's your chance to tweak the logo as much as you'd like. I changed the fonts, the colors, and added new background colors to my example. When you're happy with the design, click
Next
to head to the payment page, choose your package, and download your new logo.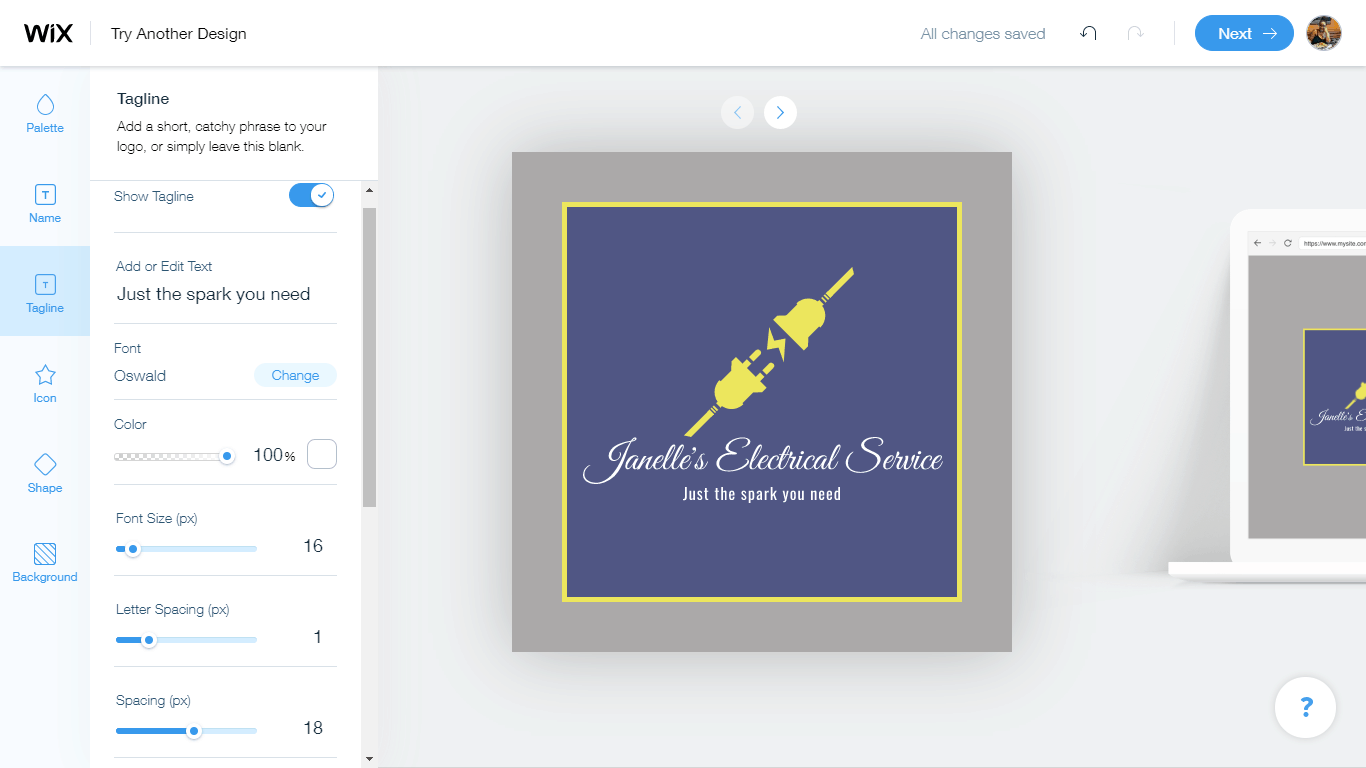 The great thing about Wix Logo Maker is that your logo is automatically saved to your profile, so there's no pressure to download it immediately. Head back to your profile at a later date to finish customizing or to pay and download. Want to know more? Read our
expert Wix Logo Maker review
 to see some logo samples.
Looka – With Looka, you can create your logo design and afterwards purchase a range of branding materials such as website design, a social media kit, or business cards. This is a great option for new, small businesses or a full rebranding project. See some example logos in our in-depth Looka review.
LogoMaker – Logo Maker lets you create a simple logo design in just a few quick steps – giving you a great base for easy personalization. Learn about its features in our full LogoMaker review.
Final Thoughts
Your new logo should be high-quality
and
affordable. When you can get a $5 logo design from a professional designer through Fiverr, the alternatives pale in comparison. Wix Logo Maker is a great DIY logo making option if you've decided that's the route for you. The AI technology makes it incredibly easy to use, while also providing you with attractive logo suggestions that are easy to put your own stamp on. If you're still interested in checking out some other logo design services, head over to my colleague's
expert logo design service comparison
for more helpful information.
A couple of alternatives to Wix Logo Maker: