You can get your logo professionally designed for less than you might think.
Read on and I'll show you how.
9 Best Diamond Logos
My colleague set out to test various logo design services in search of a new logo for Website Planet. Check out his
detailed logo design service comparison
to find out how some of the most popular design services held up (and which one was the winning design.
How to Get a Logo Designed for $5
The key to getting a professional logo at an affordable cost is finding a designer through Fiverr. The freelancing platform allows sellers to offer packages starting from just $5. Packages go up in price from there, depending on what level of services you need, but many designers keep their basic packages at the entry-level price point – without impacting design quality. Want to find out how it all works? You can get a new logo designed in a few quick steps. First,
head to the Fiverr homepage
 and search for "diamond logo". The search results will bring up all of the designers with relevant packages.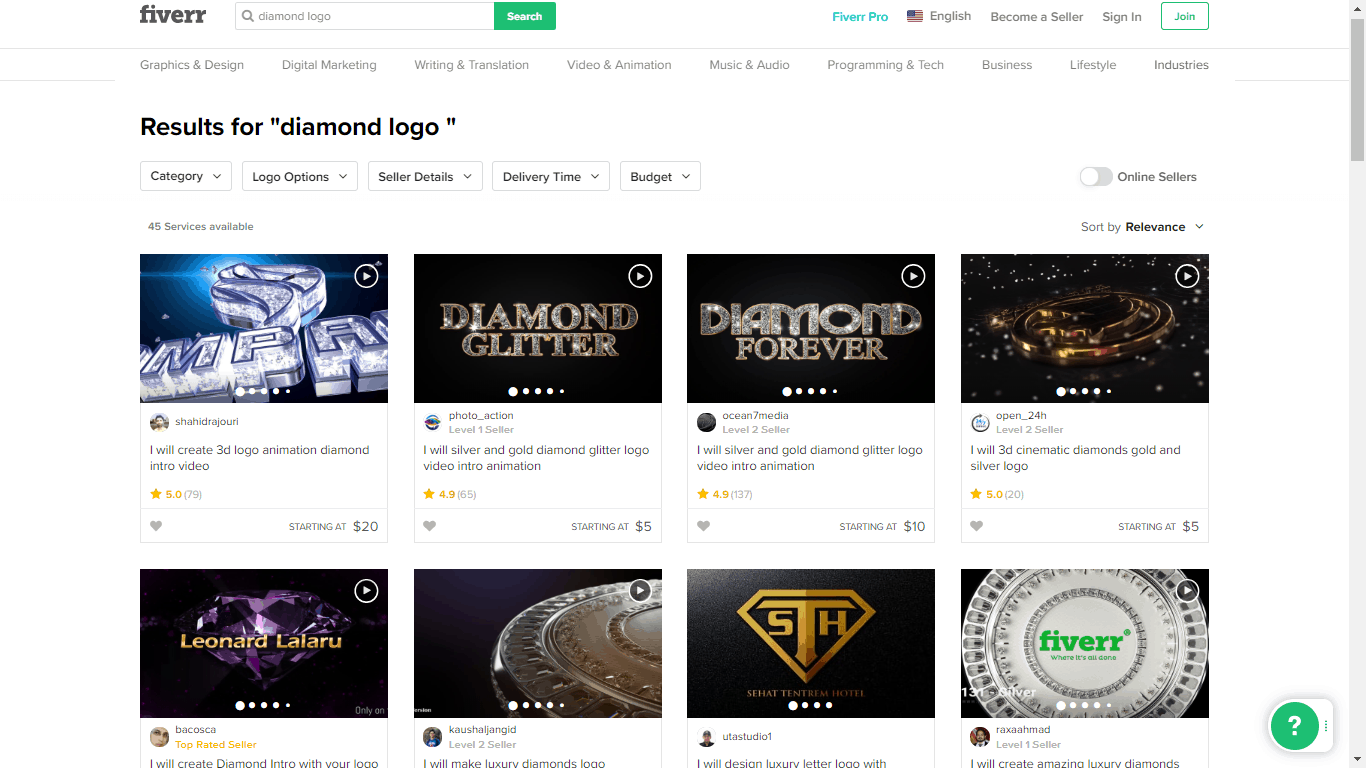 Scroll through the results until you find a designer with a style and budget that suits you. Then, click on their profile to view their full portfolio and services. Their 'About This Gig' section contains lots of useful information.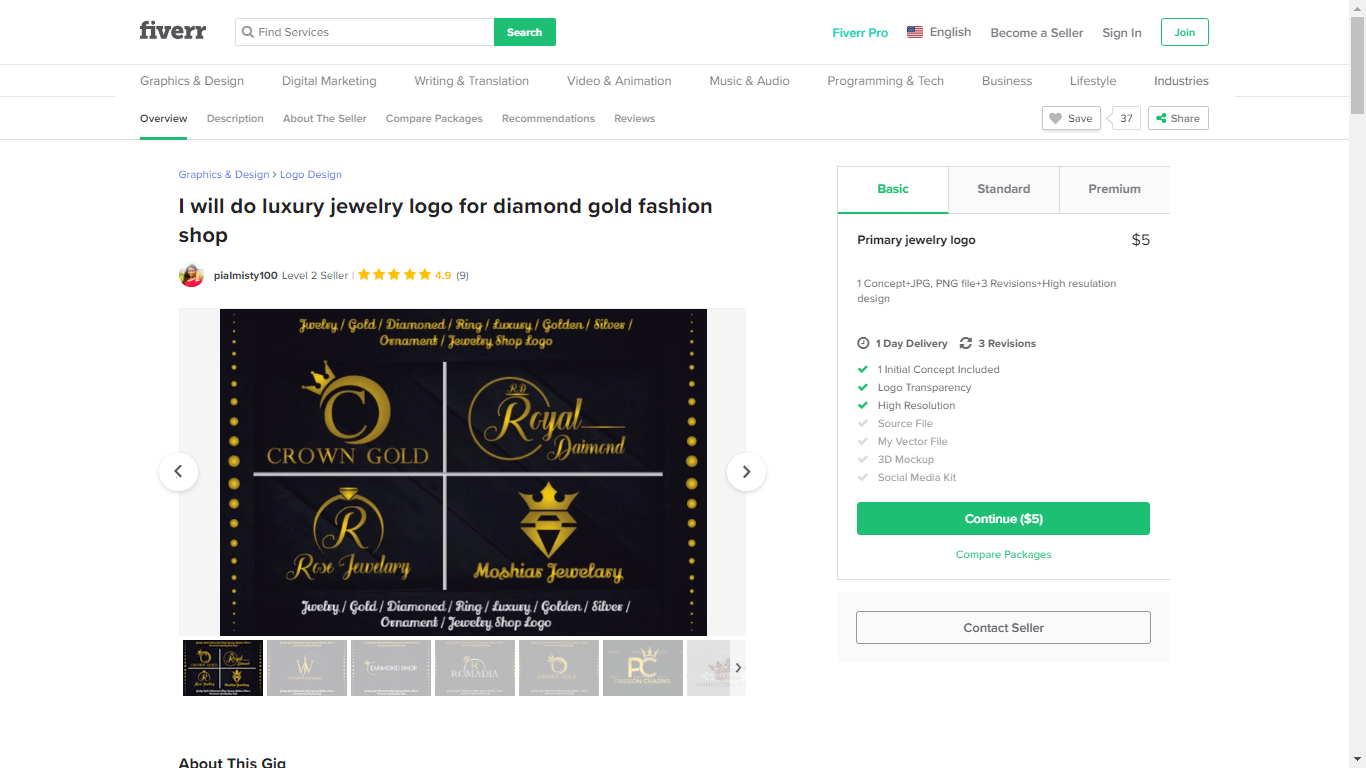 Once you're sure they're the right designer for you, choose the package you want and click
Continue.
You'll see a breakdown of everything in your chosen package and have the chance to add any optional extras. Click
Order Now
to finish the hiring process. You can then brief the designer on what you'd like.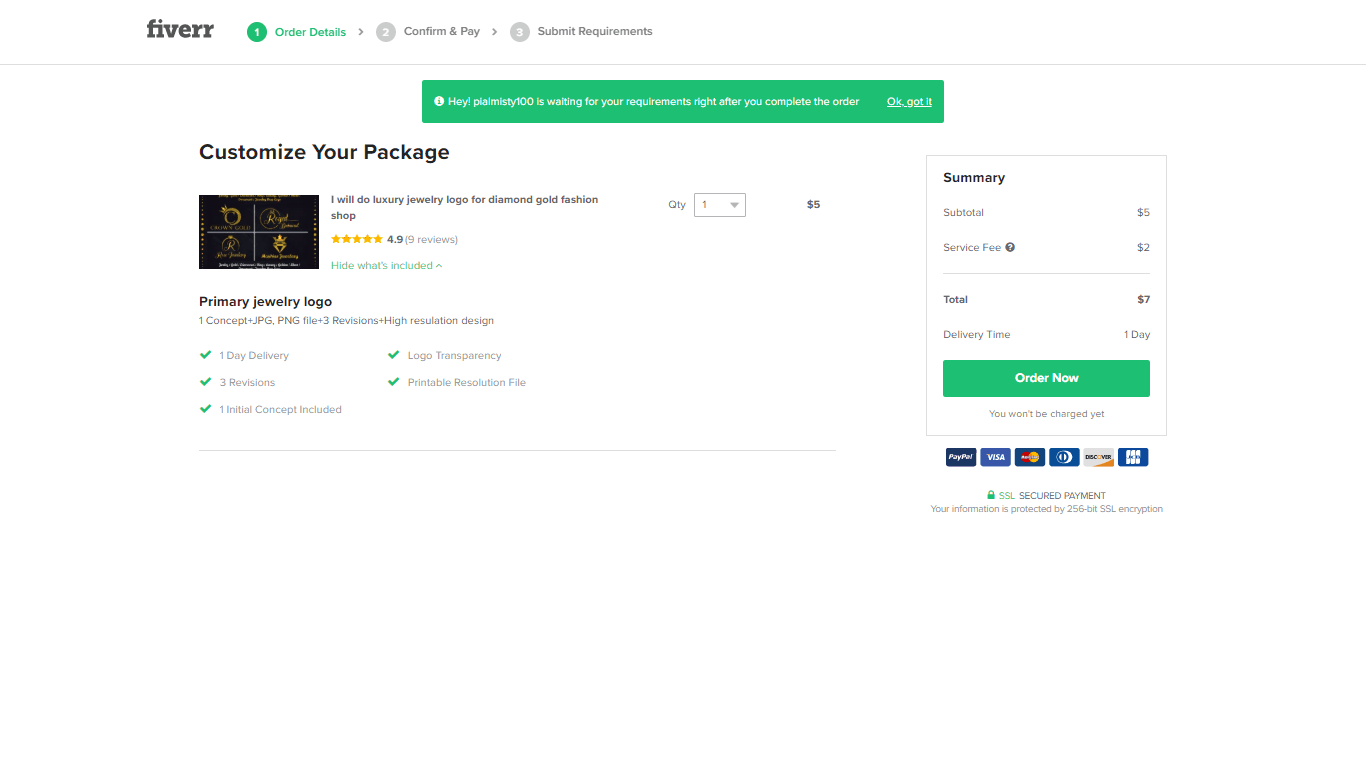 More great perks to Fiverr include:
No surprise costs – A designer can never overcharge you or increase the cost of your package after payment. The price you pay is always the only price you'll ever pay for your design.
Payment protection – Your payment is made before you receive your logo, but it's never released to the designer until you're completely satisfied with their work.
Advanced search options – Use filters such as budget, logo style, and delivery time to narrow down your designer search.
Extra services – Some designers offer package extras for an extra fee, like 3D mockups, a social media kit, or unlimited revisions.
To learn more,
read our in-depth Fiverr review
.
How to Design Your Own Logo
If you're feeling adventurous, you might want to create your diamond logo yourself. Using a free logo maker online might seem like the easiest and cheapest option, but these tools do require a creative eye and some effort. While you can create your logo for free, you'll also need to pay to download it in a high-resolution format. For the DIY route, I always recommend Wix Logo Maker. This logo maker combines all the best features and its artificial intelligence (AI) technology makes the whole process smooth and intuitive. Ready to make your logo?
Go to the Wix Logo Maker homepage
 and create a profile. You'll have to do this to access the tool, but it also allows you to save your logo and any others you make if you want to return to them later. Type in your company name and tagline to get started.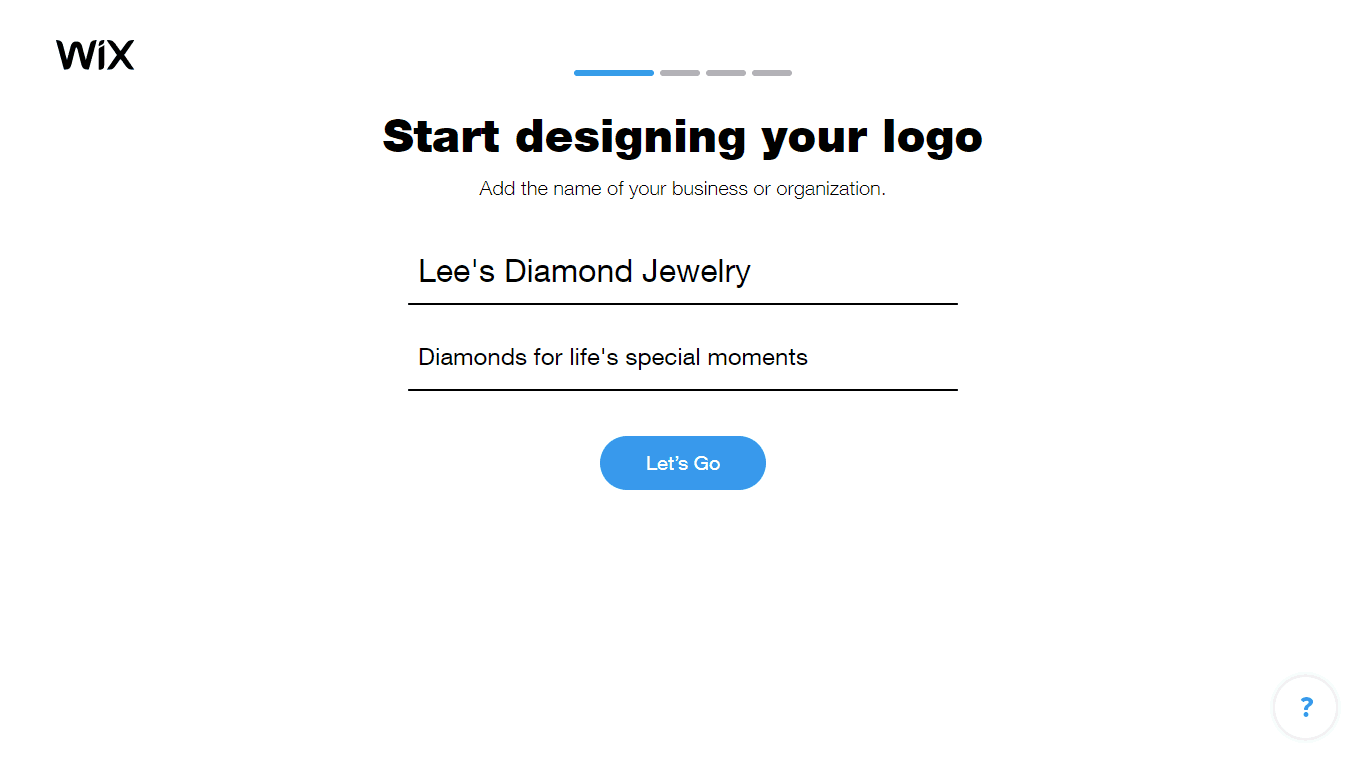 Choose your industry next. I went for "jewelry store" to match the company in my example. There are lots of industry options to pick from – choosing the closest match helps the AI select relevant icons later in the process.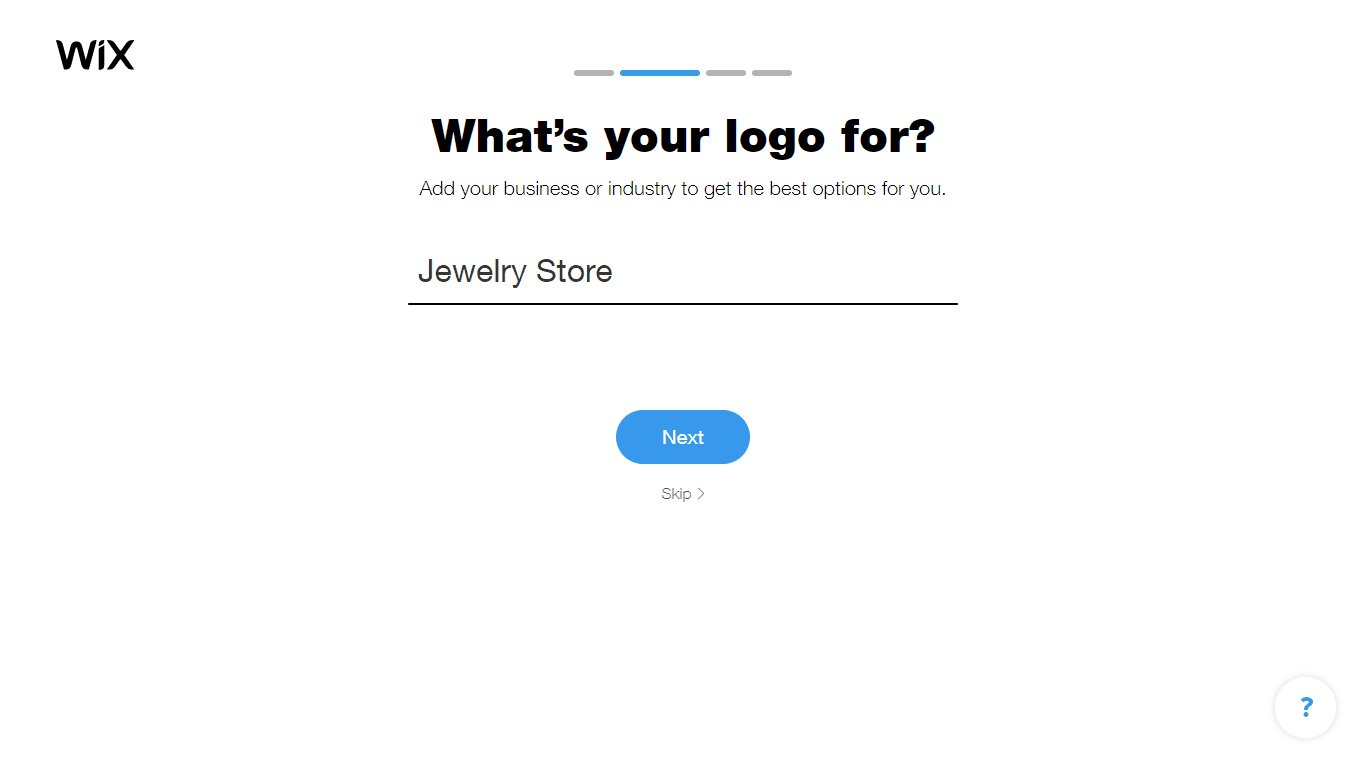 Next, choose from a range of single-word descriptions to inform the AI of your imagined style. You can skip this step if you have no preferences at all, but even choosing one word is helpful to guide your results.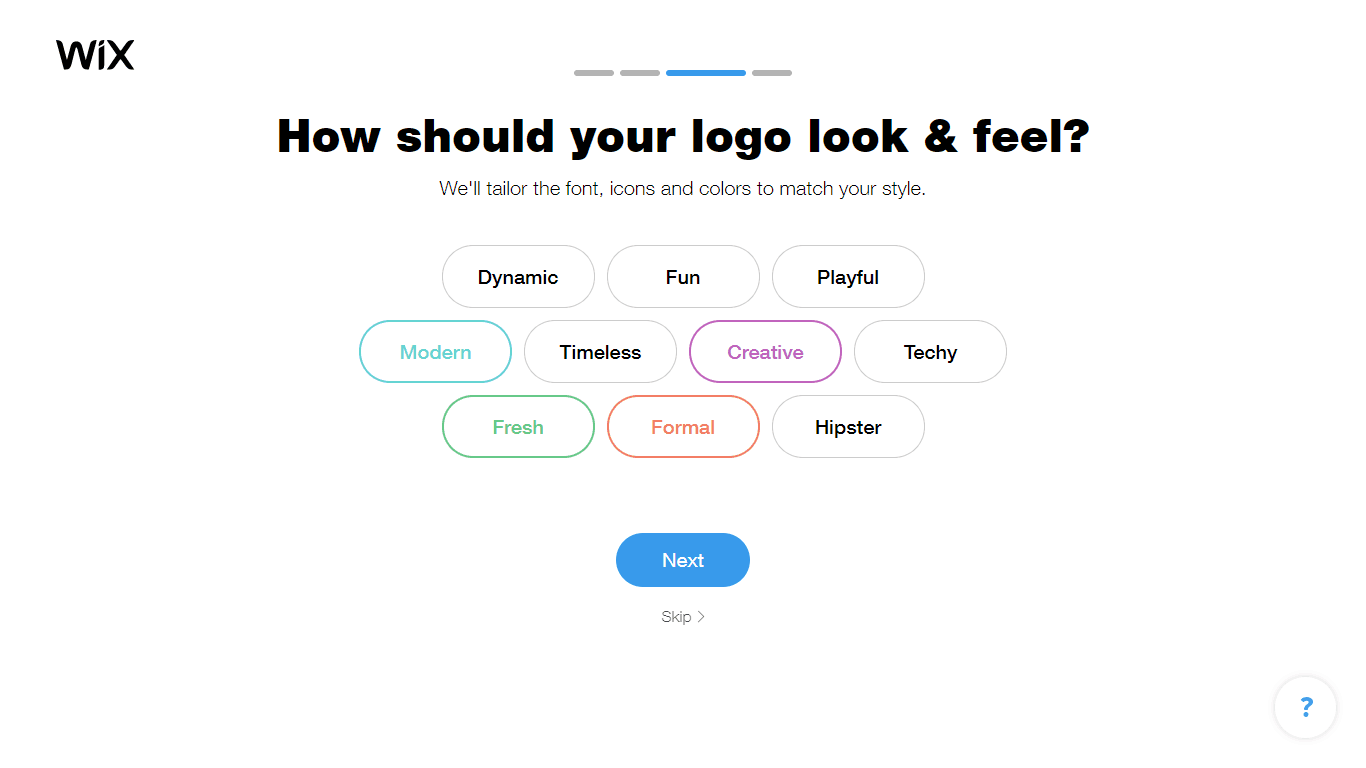 From there, tell Wix Logo Maker where you'll be using your logo, like on social media or merchandise.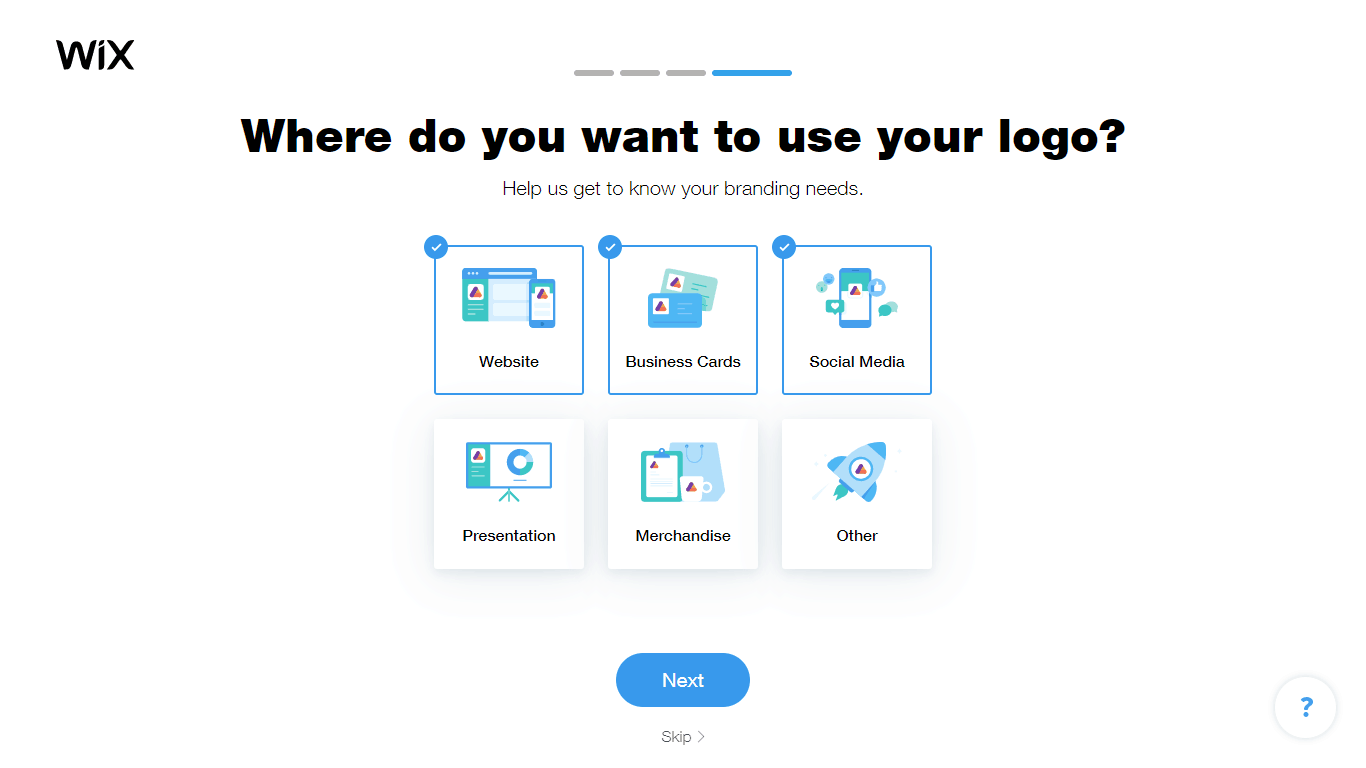 The next step is the biggest one: going through the AI's generated logos. Review the potential designs for one that best matches the style you had in mind.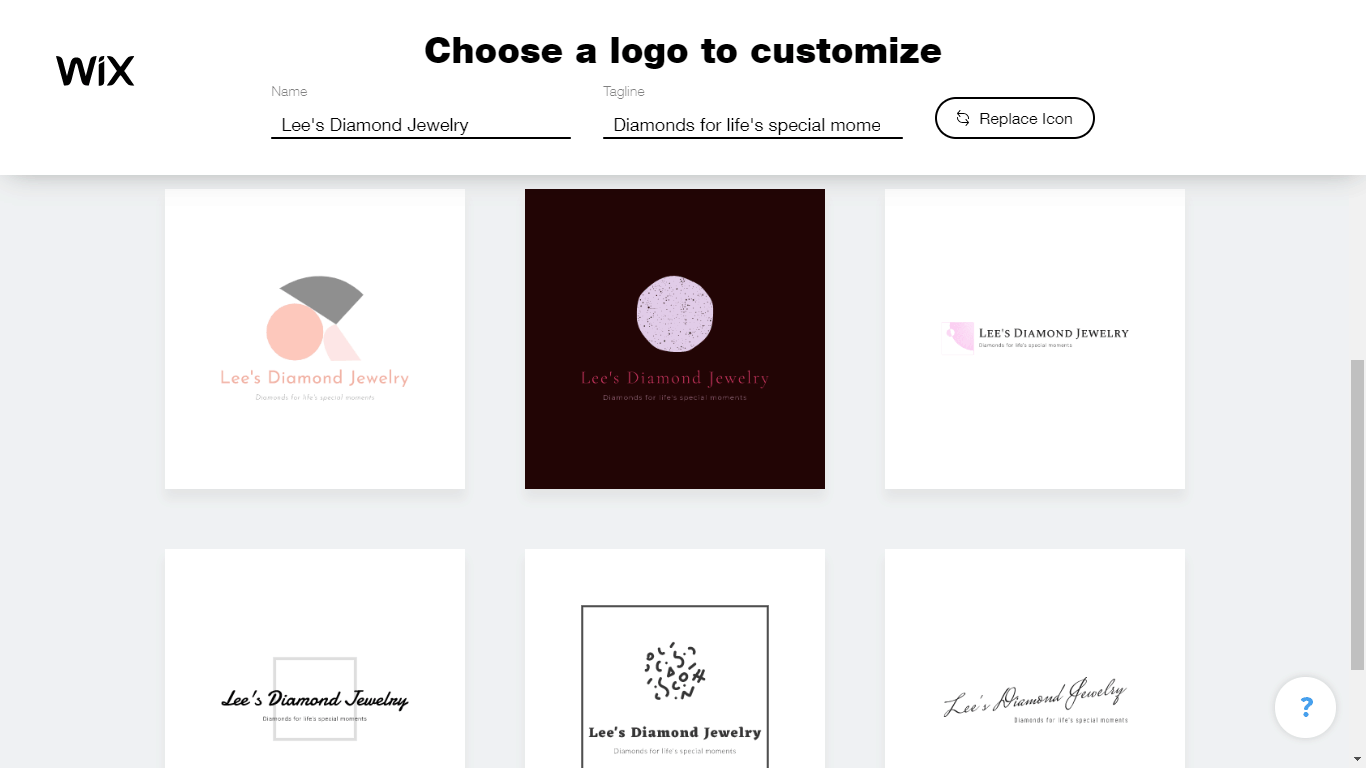 If you want to swap in a more specific icon, click
Replace Icon,
type "diamond" into the search bar, and select a new icon. You also can try searching for a related term, like jewelry.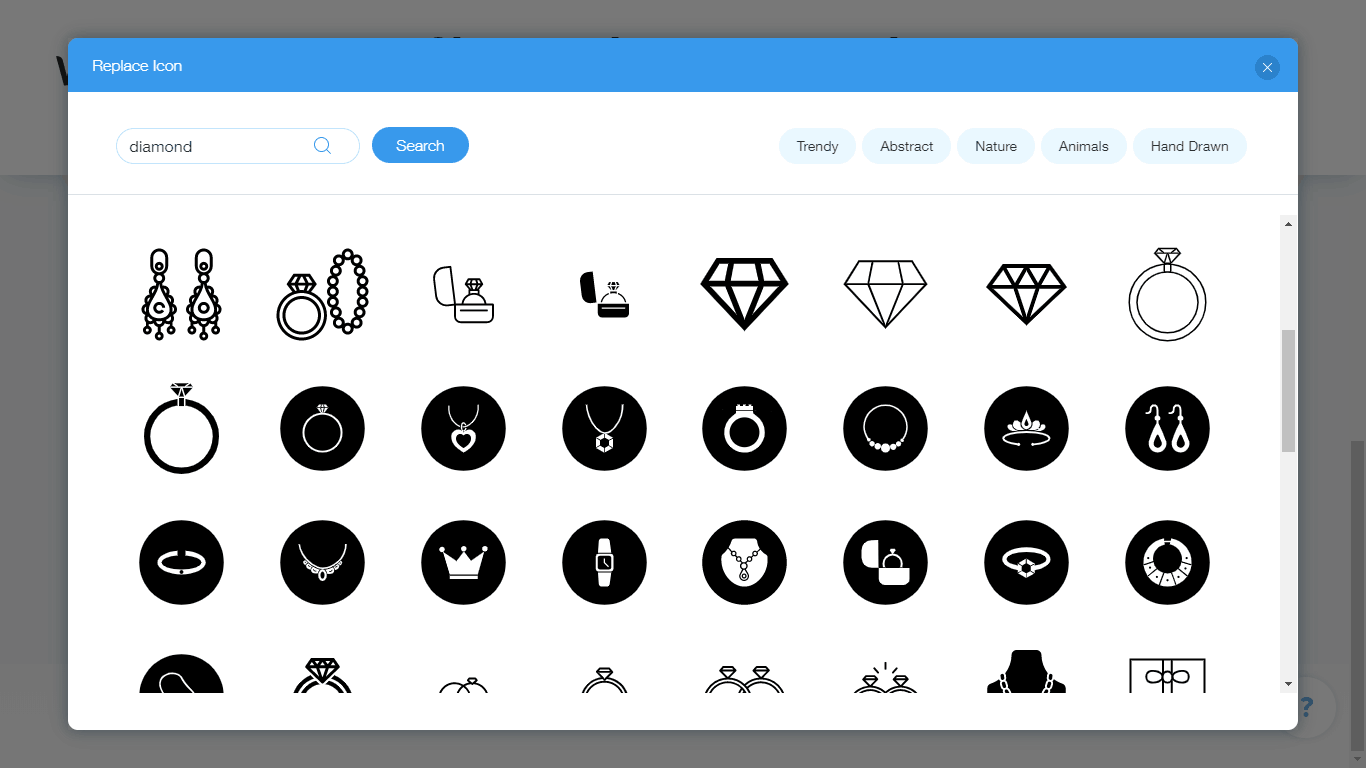 Browse the logo suggestions until you locate the one you prefer the most. Afterward, tailor it using the logo editor. Within this interface, you have the flexibility to modify nearly every aspect of the logo according to your preferences. This includes altering the colors, text, font, and icon to craft a unique representation aligned with your brand's identity.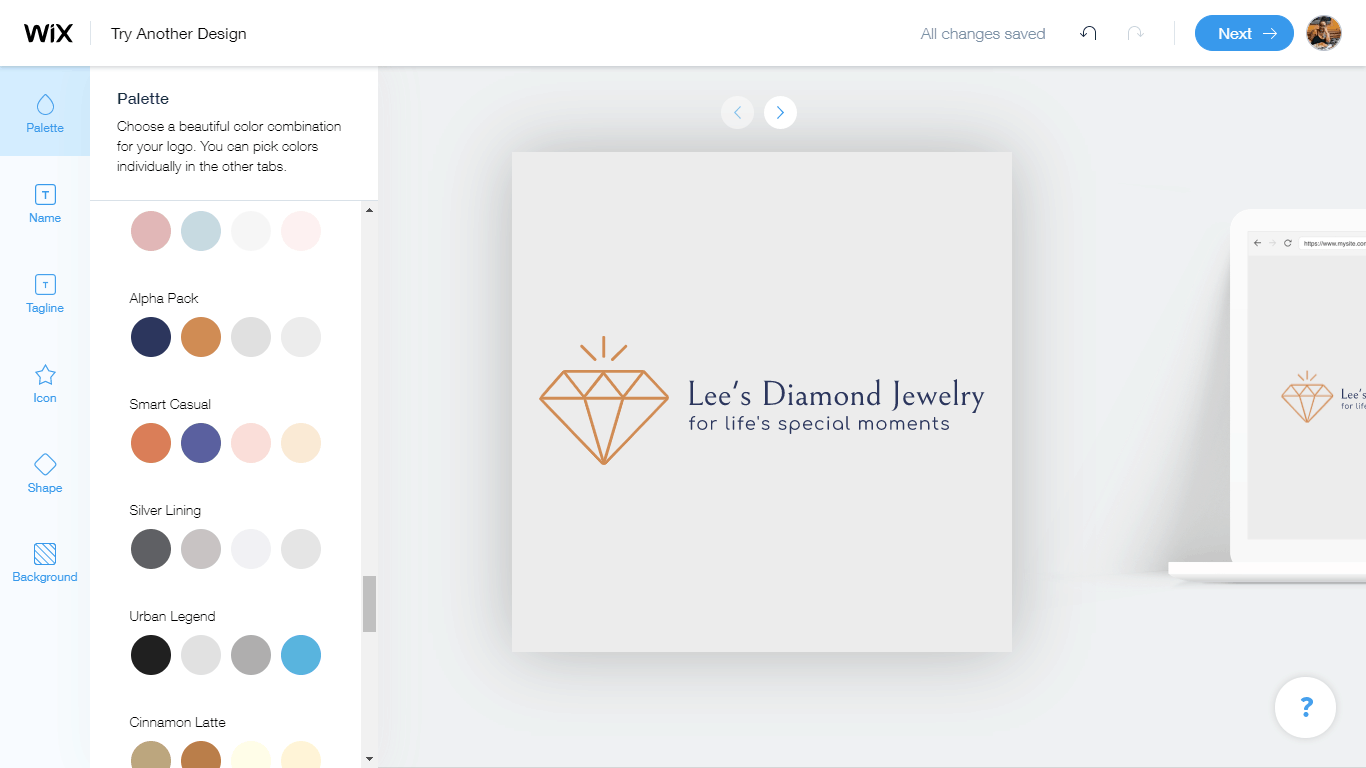 Once you've finished, click
Next
to select your package and finalize the payment. As soon as your payment's processed, you'll be able to download your new logo in high-resolution and start using it. Want to know more? Read our
expert Wix Logo Maker review
 to see some logo samples. Here are a couple of other note-worthy logo makers:
DesignEvo – There are more than 10,000 logo templates to choose from at DesignEvo. They're organized into handy categories. If you're a jewelry company, head for the fashion & beauty section for the most relevant options. Read our full DesignEvo review for more details.
Looka – Looka is a great platform for a company with a lot of branding needs. It offers logo design as well as website and business card design, too. Head to our in-depth Looka review to learn more about its features.
Wrapping It All Up
In my opinion,
Fiverr
 is truly the best logo design option, combining both quality and affordability. Getting your professional, totally bespoke diamond logo design for just $5 is unbeatable value. But if you're set on getting hands-on and creative with your logo, then head for
Wix Logo Maker
. Its impressive AI technology will quickly guide you through the process, making this a great tool for beginners who want to make something quickly or come up with a mock-up to share with a professional designer down the line. Still exploring your logo design possibilities? Head over to my colleague's
full logo design comparison
to see how various design services stack up against each other.