Your logo is crucial to making your brand a success. It takes only ten seconds for a potential customer to form an impression of your logo, so you need to make sure it's the one you want. There are currently around 13,000 travel agents in the world, so ensuring your company is the one driving engagement is the first step for your business. Catching the eye of budding travelers is the best way to achieve this.
So, just how do you create the perfect logo for your travel agency?
Successful branding requires three areas of focus:
Knowing who your company is and what they're trying to achieve.
Understanding your audience and what they want, intimately.
Familiarizing yourself the "rules" of the marketing world.
If you have no idea what I'm talking about, don't worry! Creating a logo that perfectly personifies your travel agency doesn't have to be as intimidating as you might think.
Tip #1: Establish Your Brand Personality and Niche
The travel industry is huge; trying to target every holidaymaker and adventurer is a losing task. Before you start your branding, you need to have a clear vision of who your company is. There are already numerous established sub-niches, which will help break it down. These include:
Luxury
Budget
Adventure
Long-Term
Work Abroad
Romantic
City Breaks
Sun and Sea
Once you've picked your area of expertise, the next step is to establish your brand personality. This choice will largely depend on your niche, and can be used to heavily influence your logo. Start by making a list of adjectives, such as "Elegant," "Fun," "Friendly," "Flirty," "Reliable," etc.
Dictating these factors gives you a strong starting point for logo creation. Once you start thinking in these terms, it's easy to see how certain branding tactics work for specific companies. Check out these examples below.
Luxury Travel: Affluent Luxury Travel
This company specializes in luxury travel, and their logo communicates this brilliantly. Not only does the choice of color — black and gold — scream opulence, but the inclusion of the airplane icon communicates the brand's purpose even without your having to read their name. And the added sheen on the emblem only increases the overall effect, as shining gold says "luxury" far better than a dull, matte version would.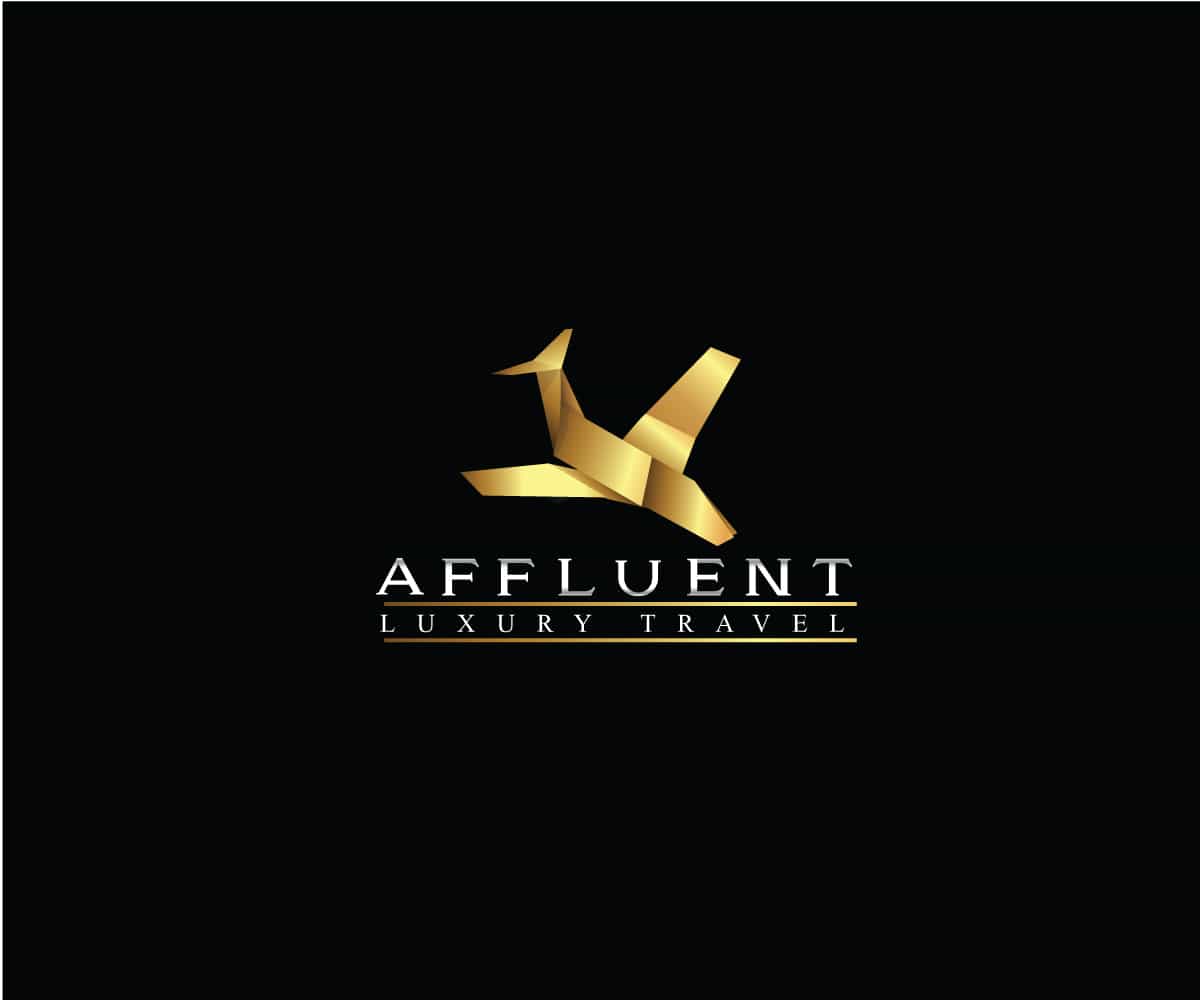 Budget Travel: STA Travel
STA is known for providing affordable travel opportunities for students and young people. Their simple choice of bold colors and stand-out font is perfect for them. Like the company, it promises straightforward travel without all the frills and excesses. The shape of the logo is also poignant; any budget traveler will recognize it as the label attached to your baggage before each flight.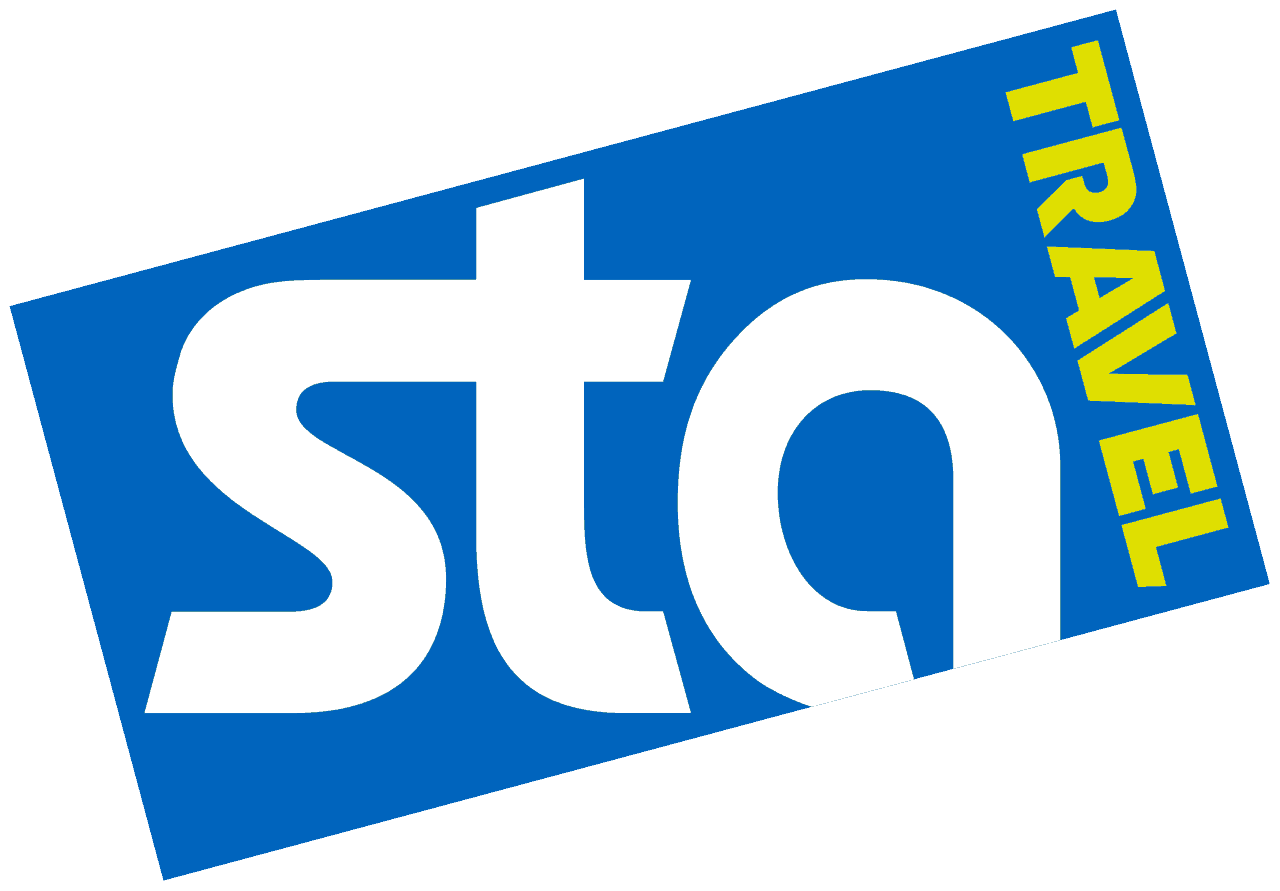 Adventure Travel: Outdoor Explore Adventure Co.
Adventure travel offers explorers the opportunity to get out of the city and into the spectacular beauty of nature. So what better way to promote this than by using images of the very scenes these travelers hope to behold? The choice of colors also reflects the hues you'd expect to see on the very best hikes and explorations. Plus, the badge shape is reminiscent of those awarded to young explorers, such as "Scouts" or "Camp Fire" participants.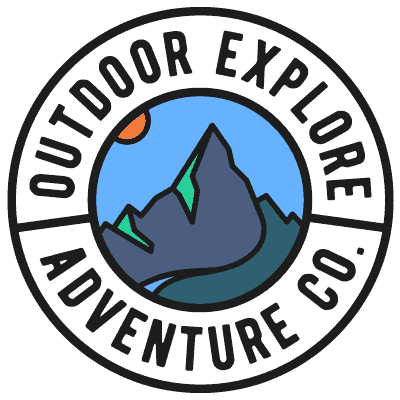 Once you've established your brand personality, creating a logo can be quite instinctual. However, some useful rules exist, and they'll help you determine certain key factors of your emblem design.
Tip #2: Colors and Font Style and Shapes — Oh My!
All logos comprise three main elements: color, font, and shape. Each has been theorized over and over again, so understanding which ones to use is simple. You can do your own research about logo composition if you want, but here's a quick summary of the choices on offer.
Color Theory
It's well documented that each color inspires a particular emotion or communicates a specific idea. You can use this research to ensure your emblem is aligned with who your company is. Remember, you can use more than one color to get your message across. Research has shown that 90% of the decision to like or avoid a brand is dictated by color, so it's important to get this part right. Here's a basic overview of different color meanings:
Red: Danger, Passion, Excitement, Energy
Orange: Fresh, Youthful, Creative, Adventurous
Yellow: Optimistic, Cheerful, Playful, Happy
Green: Nature, Vitality, Prestige, Wealth
Blue: Trustworthy, Reliable, Calming
Purple: Luxury, Majesty, Mystery, Spirituality
Brown: Organic, Wholesome, Simple, Honest
Pink: Feminine, Sentimental, Romantic
Black: Sophisticated, Formal
Font Choice
Different fonts are also known for having strong personalities. There are countless different styles to choose from, but they all fall into the following categories. Once you understand the message each communicates, it's easy to choose one that aligns with your brand.
Script. Traditional script fonts cultivate a feeling of both history and luxury. They would be ideal for a travel brand that focuses on historic sightseeing and local culture.
Sans Serif. A "serif" refers to the added decorative line at the end of each stroke, commonly found on serif fonts like Times New Roman. Alternatively, "sans serif" fonts don't include this element, giving them a fun, modern, and youthful vibe.
Slab Fonts. This font-type refers to traditional serif designs, like those commonly used on typewriters. They're often used for brands that want to appear reliable and established, such as luxury travel companies.
Hand Drawn. Unique, hand-drawn fonts are becoming increasingly common. They're usually created in a script-style, but are less intricate than more traditional options. This route is ideal for unique, innovative companies that want to stand out from the crowd.
Bubble. Bubble fonts are less common in the travel industry, as they tend to convey a juvenile feel. However, they may be appropriate if you're an agent who specializes in family travel.
Shapes and Icons
Just as fonts and colors all have their own unique meaning, shapes can also help communicate your brand personality.
Circles: Welcoming, Unity, Commitment, Strength, Steadiness
Squares: Proportion, Balance, Professionalism, Safety
Triangles: Hierarchy, Dynamic Power, Continuous Motion, Improvement
Spirals: Hypnotizing, Centralizing, Expansion, Transformation
Lines: (Vertical) Strength, Sophistication; (Horizontal) Calm, Tranquility
Icons: You can communicate your industry and niche by using a relevant icon.
Below are two popular travel agencies. One has successfully applied the rules above, while the other has missed the mark significantly. Before you keep reading, care to guess which is which?

Expedia uses a combination of blue and yellow to encapsulate reliability and happiness, both of which are feelings you want to associate with your travel experience. Similarly, it uses a circle to establish a sense of welcoming community, and the plane icon makes it clear that they're a travel company.
Audley, on the other hand, fails on nearly all accounts. The lack of color means that no clear personality is communicated. While they've attempted to combine script and slab fonts, the lack of features or imagery makes it seem like the logo is an unnecessary side-note, rather than the main representation for the brand.
Tip #3: Check Your Competition
You can create a perfect logo that communicates your vision and personifies your brand. However, it's no use at all if you haven't put it into the context of your industry. All travel logos will include commonalities, as they aim to make similar statements. Even though your design might be the best for your niche, it won't have any impact if there are hundreds of others that use the same concept.
Putting in the time to research your competition will help you avoid this situation. The easiest way to do this is via a simple Google search. By inputting your niche and sub-niche with the words "travel agent" + "logo," you can gain an overview of designs currently in existence. Similarly, it's worth looking at lists of the best travel agents in your category. By determining what's already successful, you can aim to create a similar idea that's different enough to stand out from the crowd.
Tip #4: Guarantee Professional Quality
Let's be honest: You can't just read an article and become an expert logo designer. If it were that easy, everyone would be doing it. However, it's essential to guarantee that your design looks professional; otherwise, you're instantly putting your business at a disadvantage. After all, nobody wants to engage with a company whose branding looks like it was made in Microsoft Paint.
Fortunately, several avenues exist that can ensure you get a high-quality logo without your having to spend years in an art college! Different online platforms afford opportunities for small-business owners to develop their branding, using expertise from qualified designers. These innovative logo design services are infinitely useful and surprisingly affordable. There are three main options:
Use AI
Many online marketing and branding agencies have developed free tools that create logos through artificial intelligence. Platforms such as Tailor Brands use a combination of survey questions and customizable templates, which automate logo suggestions based on your needs. The services are often free or require a single small fee once you're happy with the design. Check out our expert review of Tailor Brands here .
Hire a Freelancer
While AI websites are convenient, they often replicate design ideas. Plus, you're somewhat limited in the amount of customization on offer. If you want to ensure that your logo is truly unique, then it's best to hire a freelancer. You can work one on one with professionals via websites like Fiverr or Upwork. If you're interested, read up more about these platforms in our Fiverr expert review , and our Upwork expert review .
Crowdsource Designs
Hiring a freelancer is often pricey, and there's no guarantee you'll get a design you like. An innovative new idea has increased in popularity recently, where websites allow you to create a design brief and open it up to hundreds of designers. DesignCrowd is a popular option, and you can learn more about its features in our DesignCrowd expert review .
In these platforms, artists enter a sample, and you can choose your favorite and develop the idea. While this heightens the chance of finding your perfect logo, it also increases the price tag. It's cheaper per designer, but requires a bigger one-off payment than the other options.
Tip #5: Homogenize Your Branding
Finally, it's important to remember that your logo is only a very small part of your branding. It's no use creating endless styles for your website, storefront, and ad campaigns with a plan to just slap your logo on to make them integrate. In reality, what you need to do is take the elements of your final emblem design and apply them all across your company's documentation. Here are a few simple rules to help you homogenize your branding.
Apply your color scheme to everything you create.
Use the same font(s).
If you have an image, try to creatively include it across your branding.
Use you "brand personality" to guide the tone of any written content.
Create a Travel Agency Logo That's Memorable and Exciting
The travel industry is currently worth over $7 billion, so there's never been a better time to get a piece of the action. However, with so many agents across the world, it's essential that you stand out. Taking the time to create seamless, impacting branding is the best way to curate attention. On average, it takes five-to-seven impressions for someone to remember your brand. Start by using this guide to develop a professional-quality logo, and you'll soon be attracting potential customers.
---
Sources
Logo stats: https://www.crowdspring.com/blog/successful-branding-for-entrepreneurs-statistics/, https://www.lucidpress.com/blog/25-branding-stats-facts
Travel stats: https://www.travelweekly.com/Travel-News/Travel-Agent-Issues/How-many-travel-agents-are-there-, https://www.forbes.com/sites/robertreiss/2016/02/08/travel-leaders-reveal-whats-next-for-the-7-trillion-global-travel-sector/#702e90631da7
Color Meaning: https://www.canva.com/learn/color-meanings-symbolism/