Beachside lounging. Action-packed tours. Outdoor adventures
. These are just a few of the experiences that travelers crave. Your travel agency logo is an immediate way to evoke a client's desire for adventure, luxury, romance, or budget. To grab your visitors' attention and get them to book now, check out our play-by-play guide on how to save time and money
making your own travel agent logo
. Don't miss our list of the
10 best travel agency logos
  for endless inspiration.
9 Best Travel Agent Logos
How to Create Your Own Travel Agency Logo
Did you find your spark of inspiration in the logos above? Then take that creative energy and put it to use designing your own travel agency logo with
Wix Logo Maker
. This easy-to-use tool makes the logo design process simple, even for the not-so-creative among us. Here's how to use Wix Logo Maker step-by-step.
1. Get started.
Visit the Wix Logo Maker homepage
and click
Start Now
.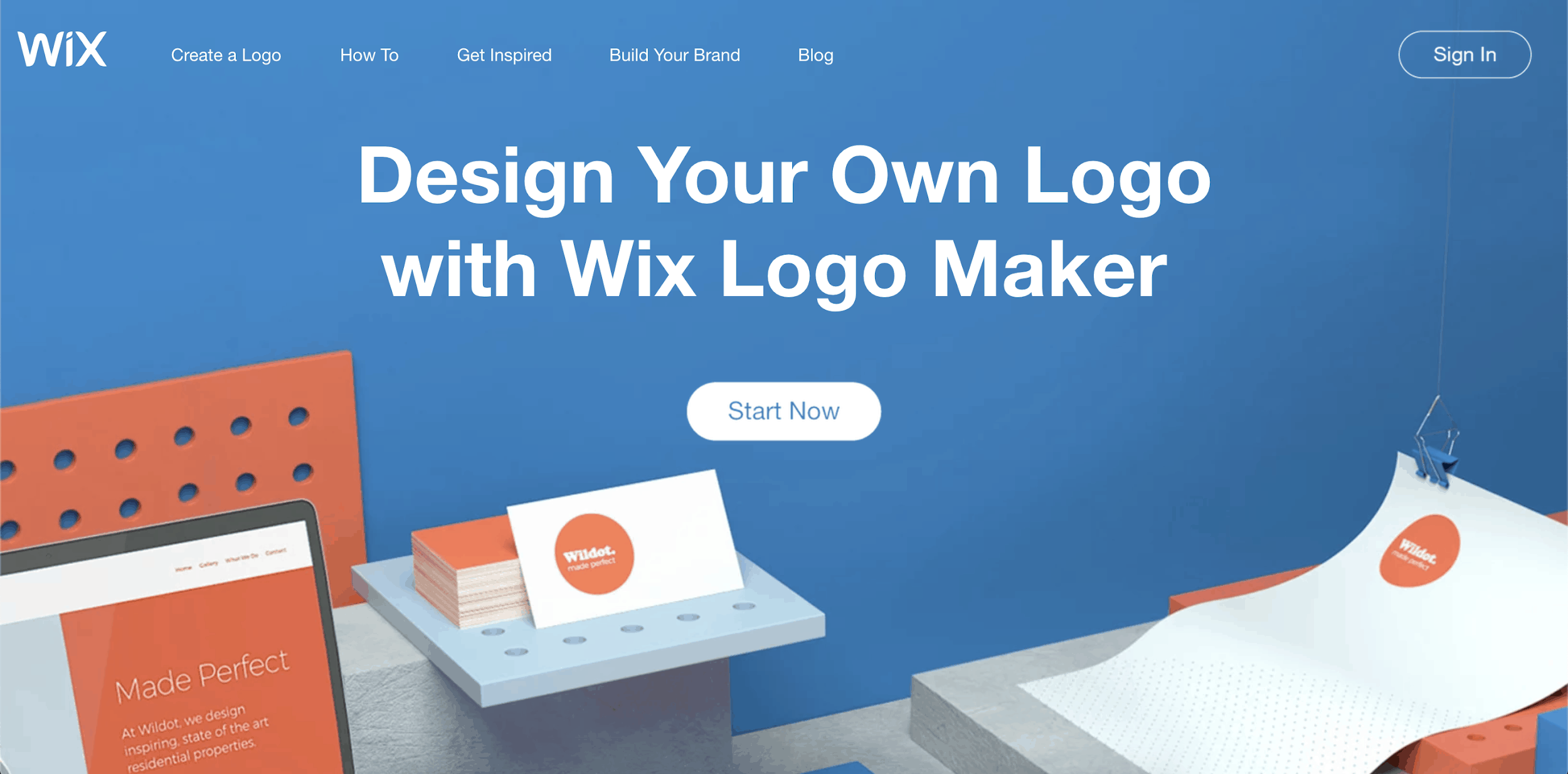 2. Create an account.
You'll have to create an account (or log in to your existing account) before you can begin designing your travel agent logo.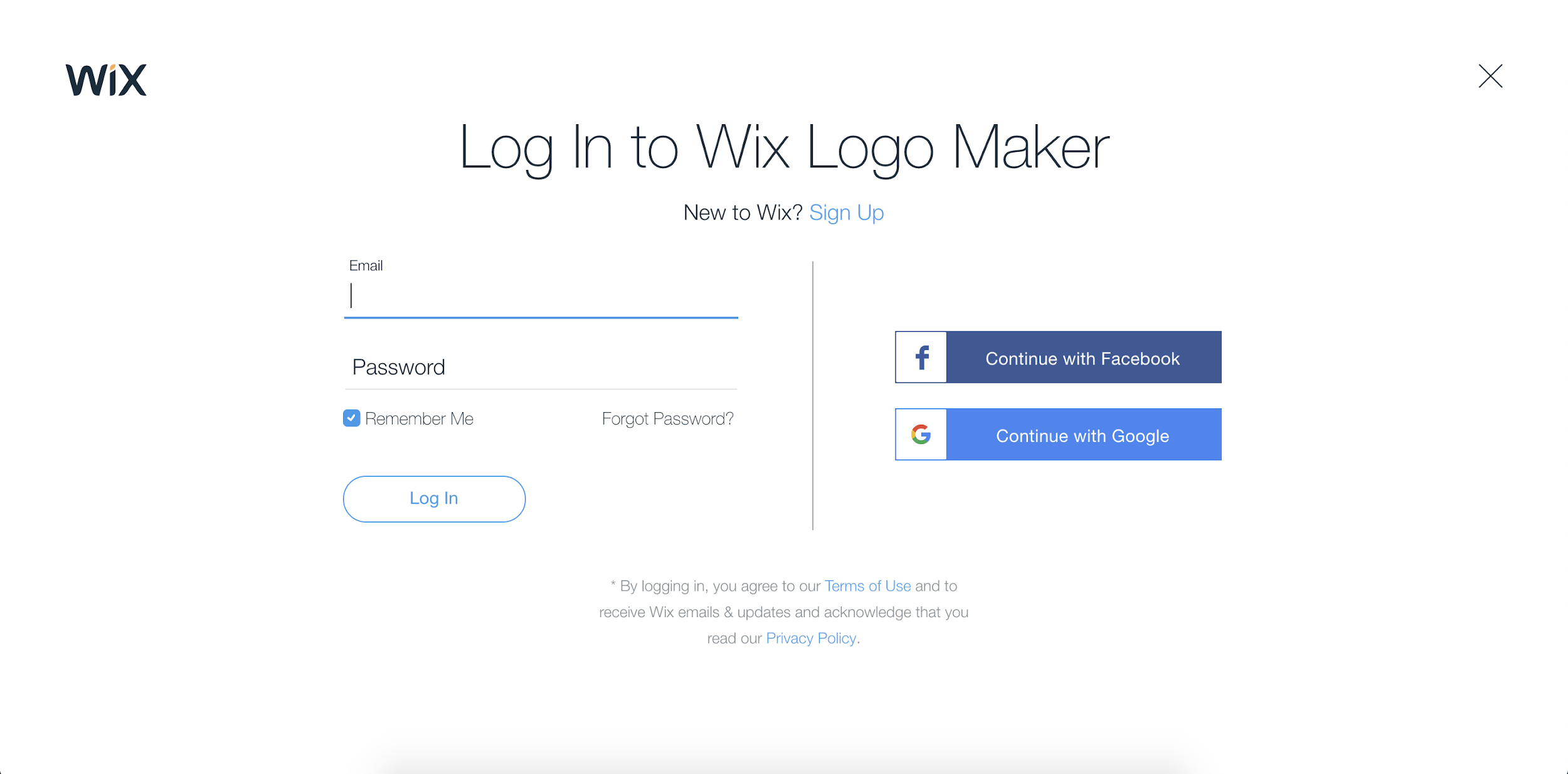 3. Enter your business name.
Once you've signed in, type in your business name and slogan, if you have one.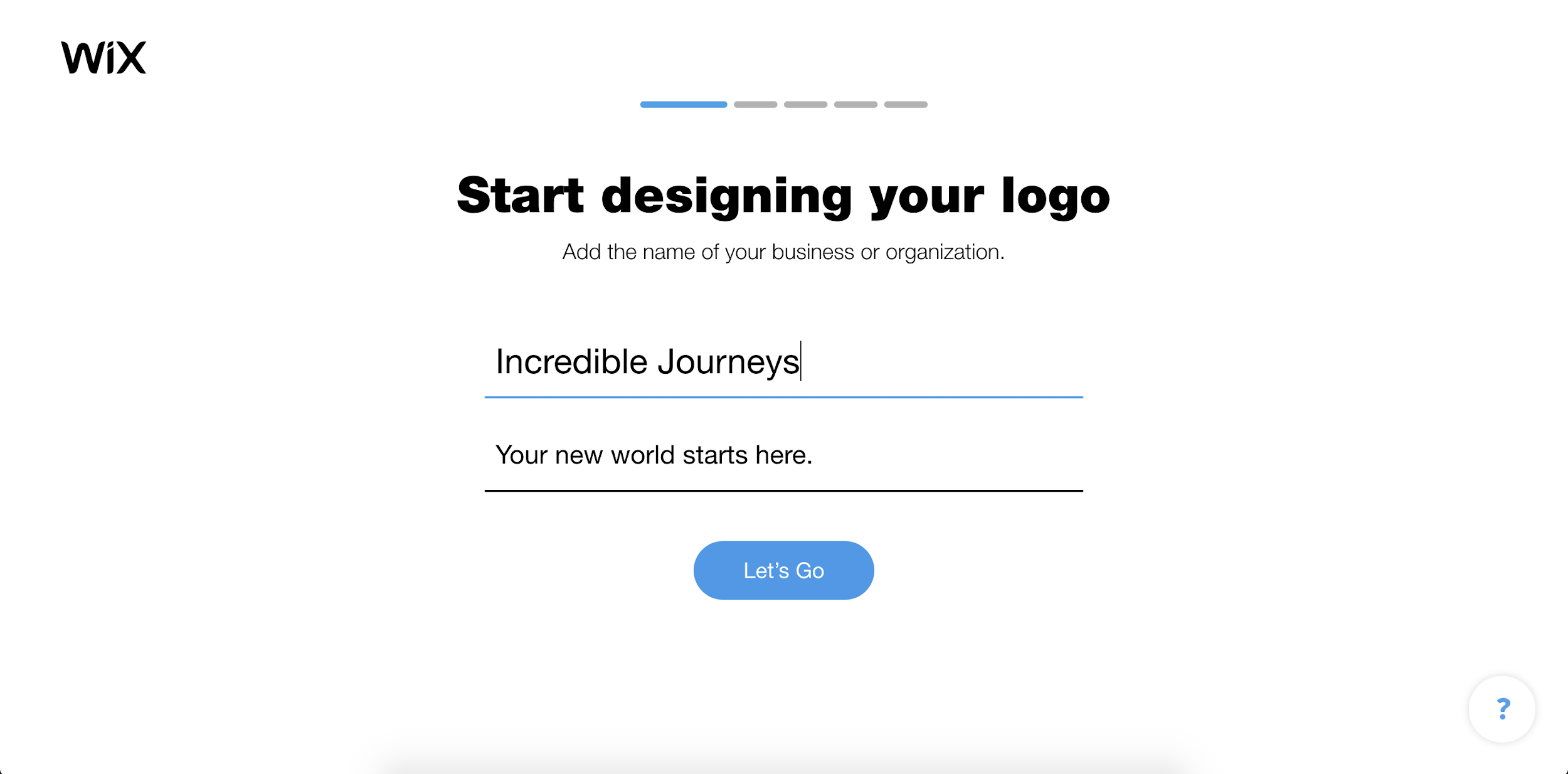 4. Choose your industry.
Begin typing "travel" in the text box and then choose the most appropriate option for your agency.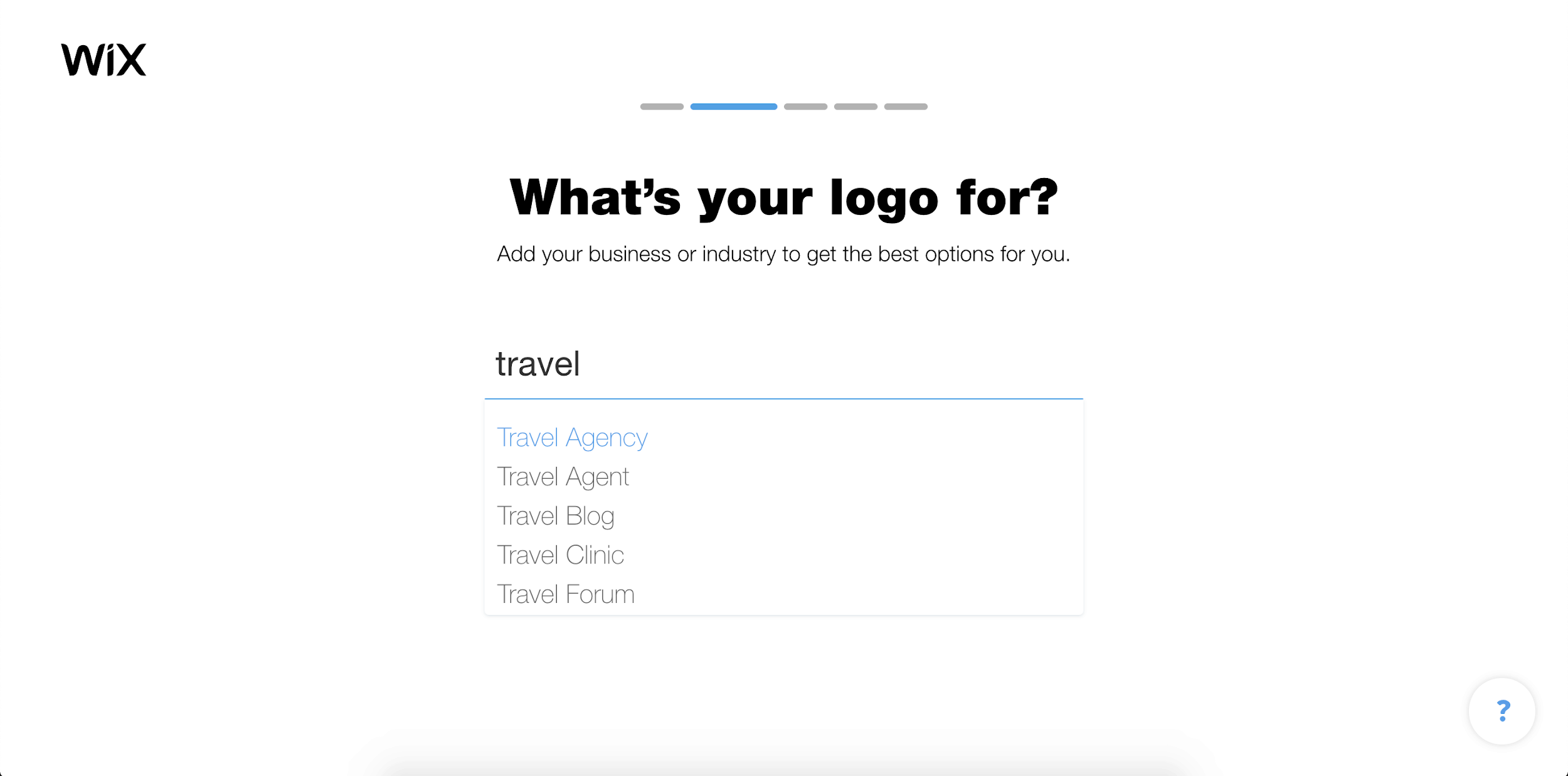 5. Select words to describe your travel agency logo.
Choose the adjectives that best describe your logo and your brand overall.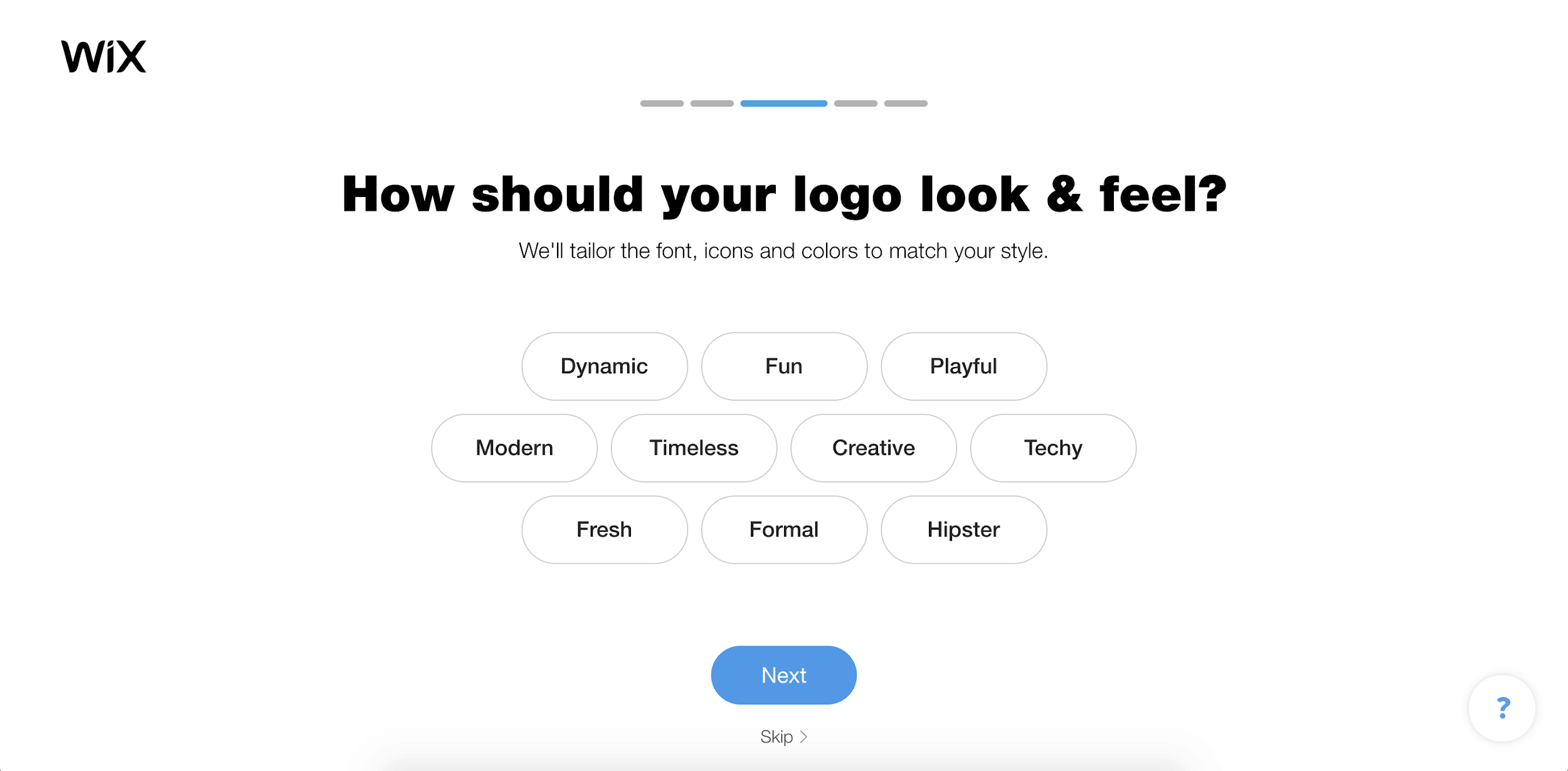 Expert Tip: Wix is onto something here, as word clouds are a great way to start any branding exercise. When choosing words to describe your travel agency logo, focus on words that your target customer would like and identify with. For example, a high-end cruise company might choose "timeless" and "formal," while a youthful, eco-friendly agency might choose "fun" and "hipster."
6. Vote for logos.
At this point, you'll be presented with several logo pairs.
Choose the design you like best from each set to help the AI understand your aesthetic
. (If you don't like either, you can say that as well.)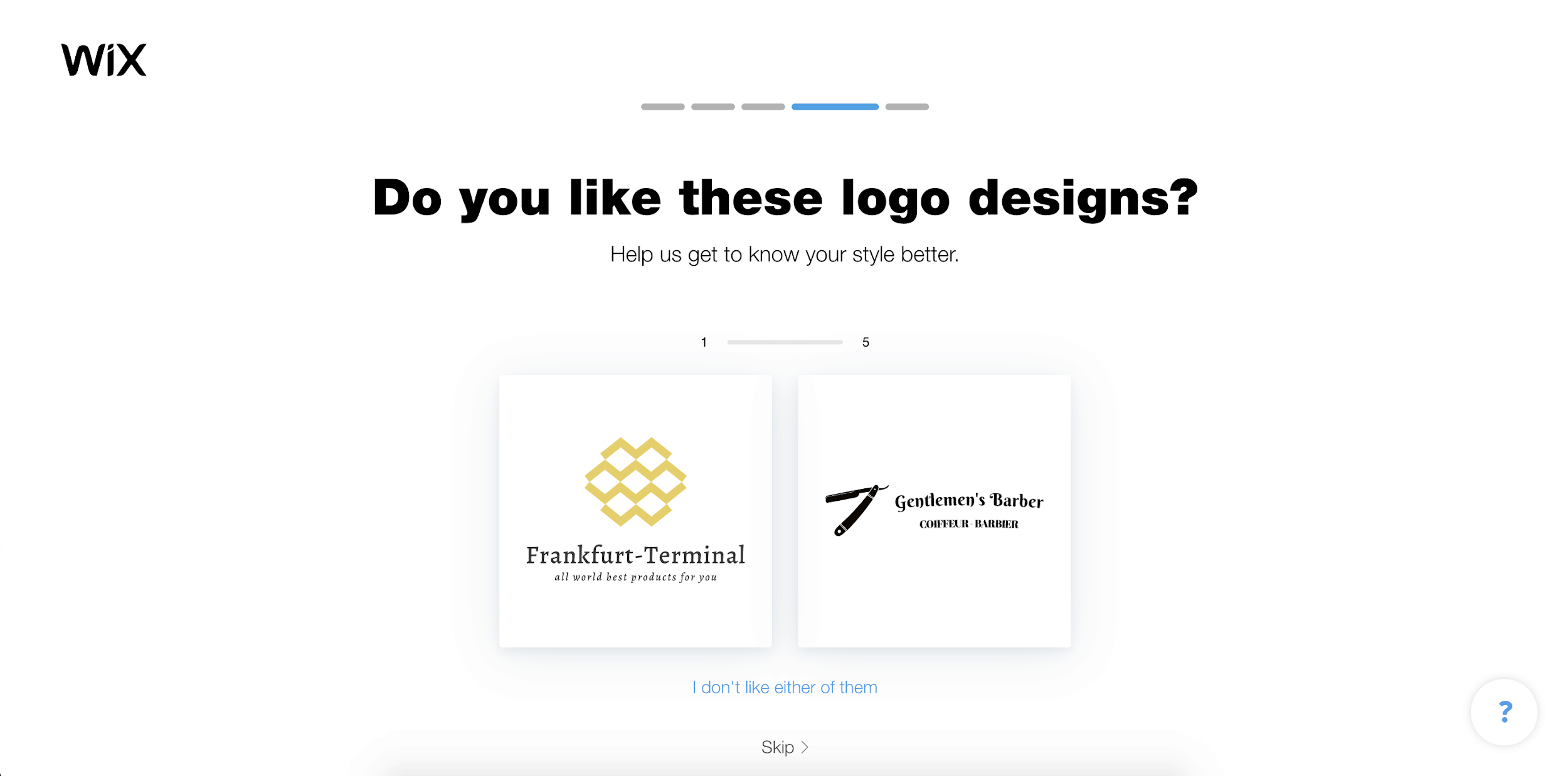 7. Say where you will use your logo.
Click on the different boxes to explain where your logo will appear. If you aren't sure yet (or don't want to share with Wix Logo Maker), feel free to skip this step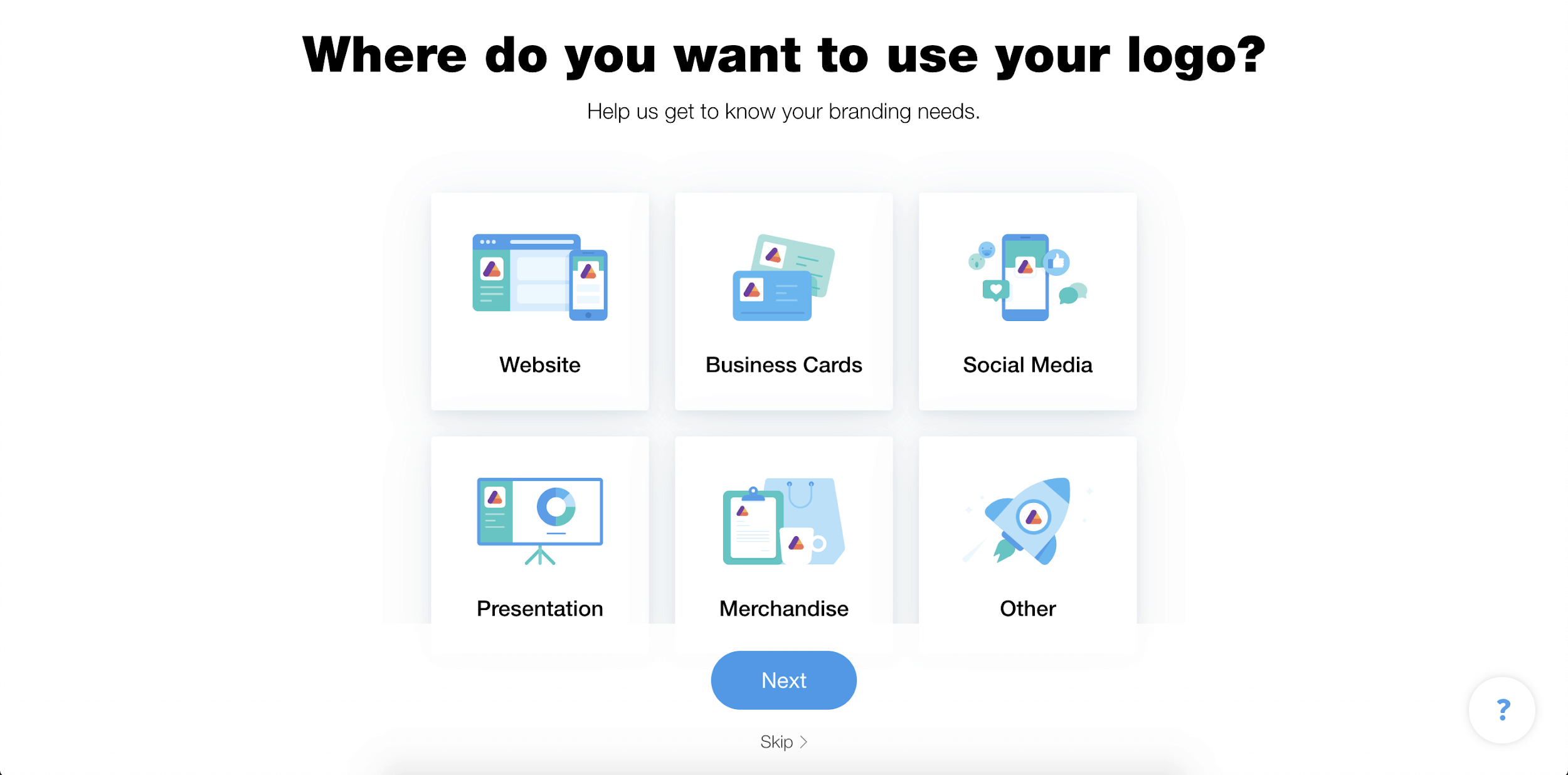 8. Choose a logo to customize.
Here's where it gets exciting! You'll be presented with 12+ travel agent logo designs based on the information you shared. Choose your favorite one to start customizing.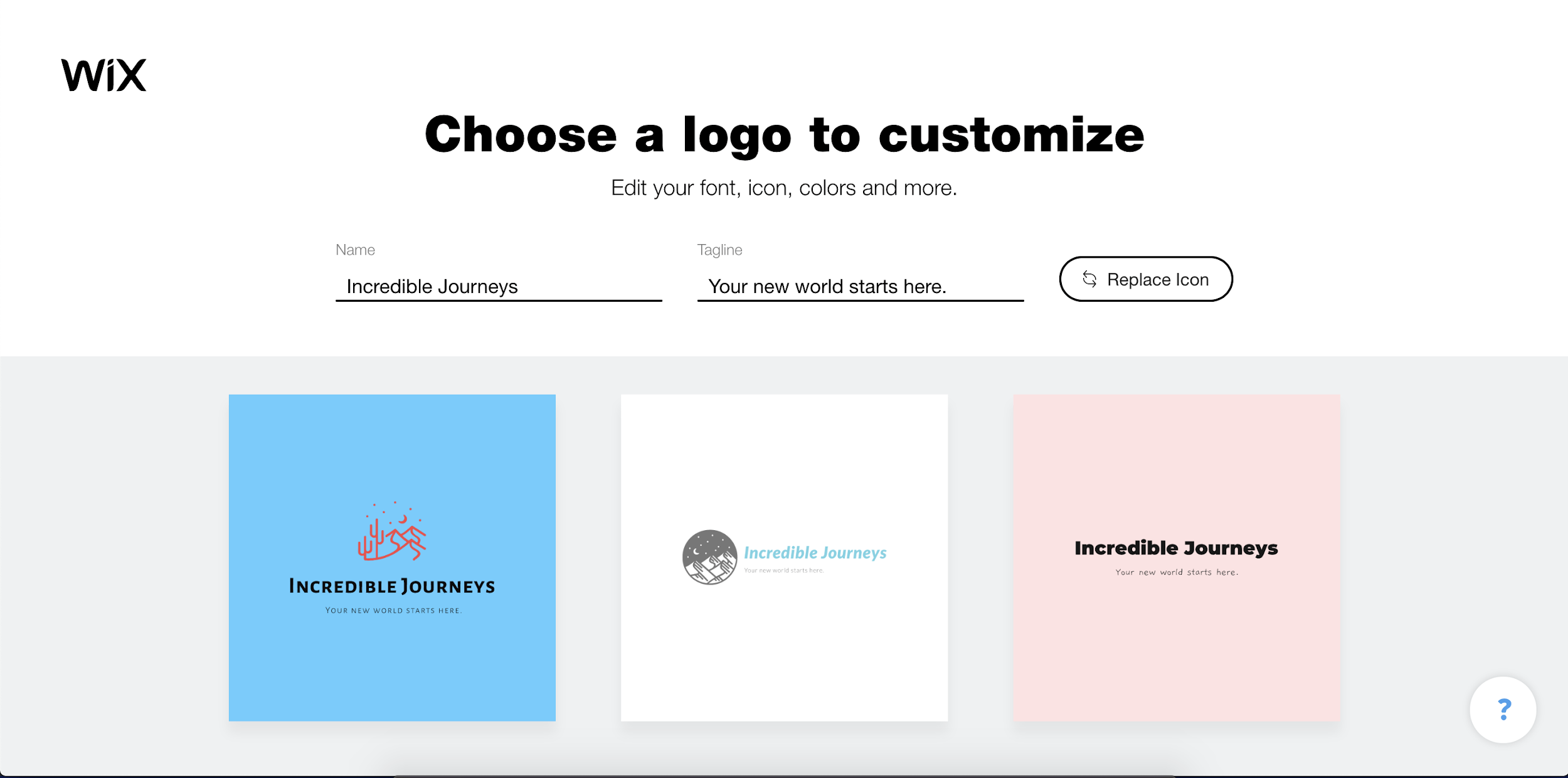 9. Customize your logo.
In the left-hand toolbar, you'll find simple editing tools to help you make as many or as few changes as you'd like.
Choose a new color scheme, rename your business, rewrite your tagline, replace the icon, change the logo alignment, and more. For example, this screenshot shows the color palette picker, which lets you easily change your logo's color scheme.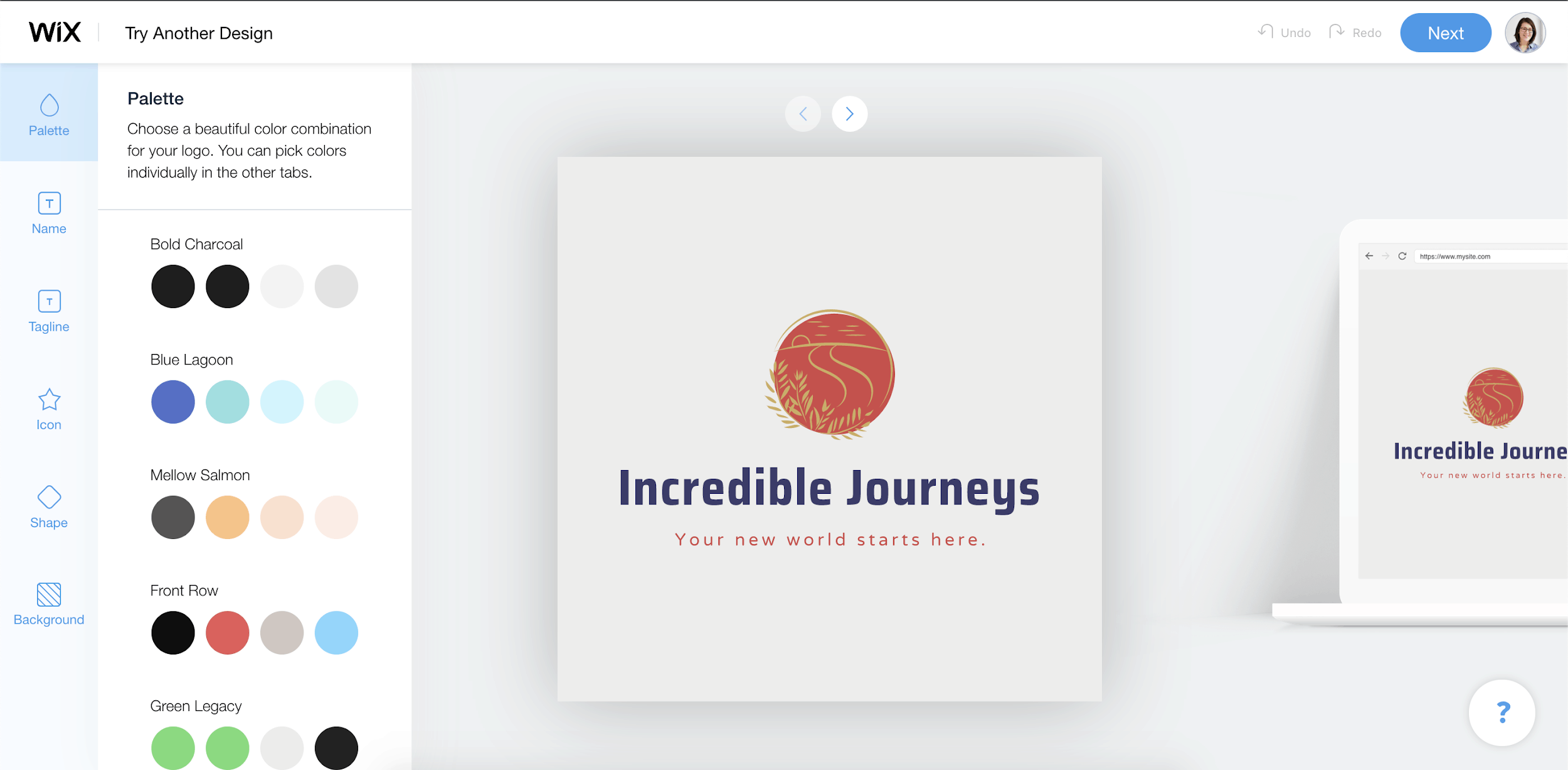 Expert Tip: When customizing your travel agent's logo, keep color theory in mind. The very same design can go from peaceful to energetic just by switching up the colors! Warm tones like red, orange, and yellow tend to exude energy, adventure, and optimism; cooler tones like green, blue, and purple feel calming, natural, and trustworthy.
As another example, this screenshot shows how you can search for a brand-new icon.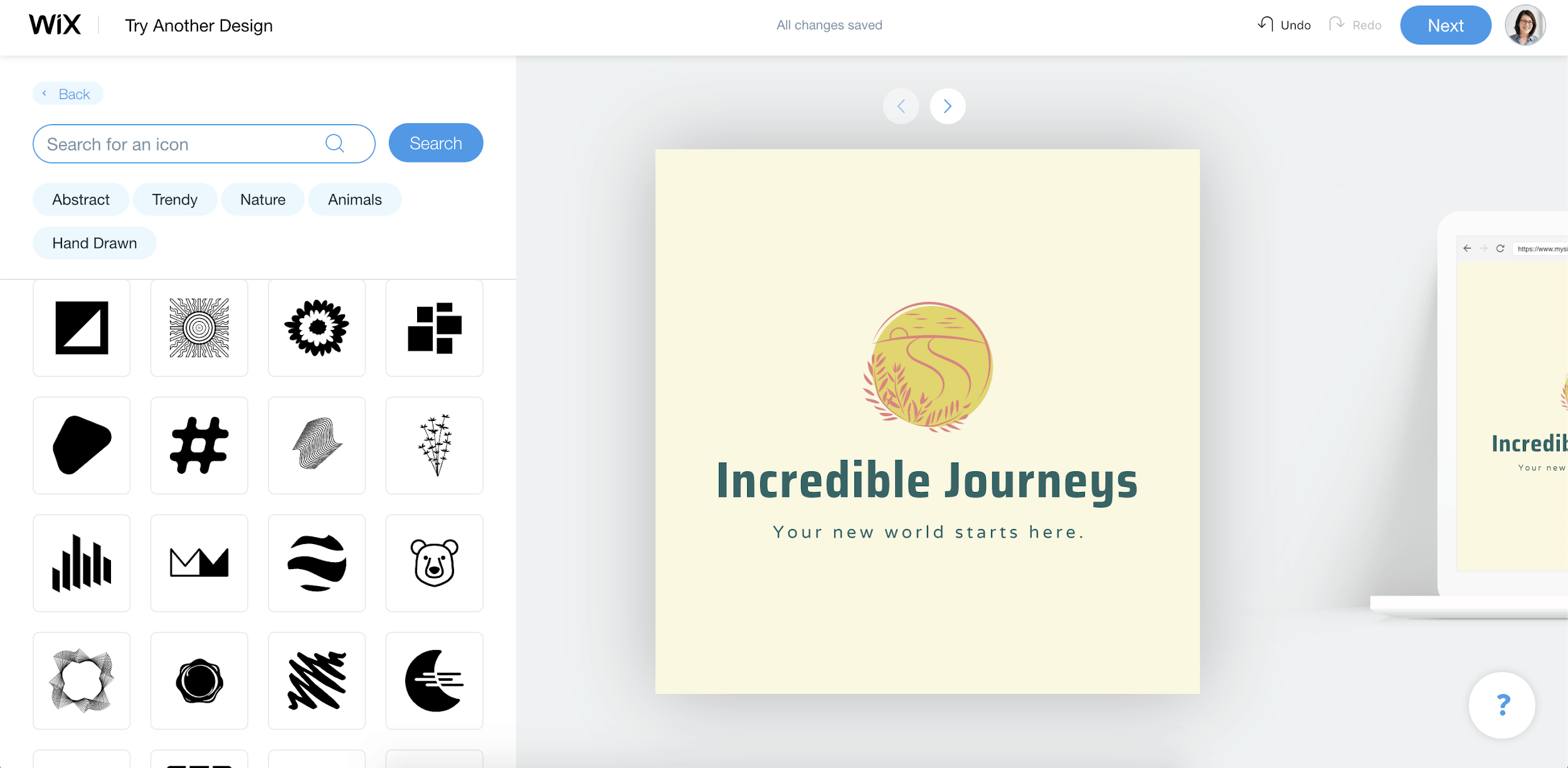 Expert Tip: Your travel agency isn't generic, so try to avoid generic symbols. If you do pick something more expected (like a suitcase, airplane, passport, etc.), try to incorporate it into your logo in some clever way—maybe by connecting it to a letter, placing it in a unique spot, or using a particularly interesting color scheme.
10. Finish up.
Once you love your new logo, click Next to choose how you'd like to proceed.
Wix Logo Maker offers options for just the logo (for a one-time payment) or the logo plus a full website (for a monthly subscription fee)
. Choose your preferred option and download your new logo files. If you're not sure if you want to build your website with Wix, don't miss our
expert Wix review
. With your new travel agent logo in hand, you're ready to attract new travelers, build brand awareness, and earn a five-star reputation for the awesome getaways you offer. Wondering what exactly Wix Logo Maker can create? Before jumping into your own logo design, here are four logos I threw together in about 30 minutes. Notice how they all use the same business name and tagline…yet have
very
different tones based on just a few changes to color, font, and icon.
Other DIY Tools for Your Travel Agent Logo
If you want to see what else is out there before signing up for a Wix Logo Maker account, try one of these alternatives:
Tailor Brands offers an AI-driven platform follows a similar process to Wix but lets you explore most of the tool's functionality before signing up.
LogoMaker is a great choice if you need to print your logo on merchandise like clothing, tote bags, pens, or magnets.
Looka offers great templates and multiple one-time payment packages.
Prefer to Have Your Logo Created by a Designer?
For many travel agencies, logo design is the last thing they want to worry about—no matter how easy the different
DIY logo design tools
make it. If you'd rather spend your workweek booking amazing vacations than tinkering with icons, color, or type,
check out 99designs to find a designer who can make a logo for you
.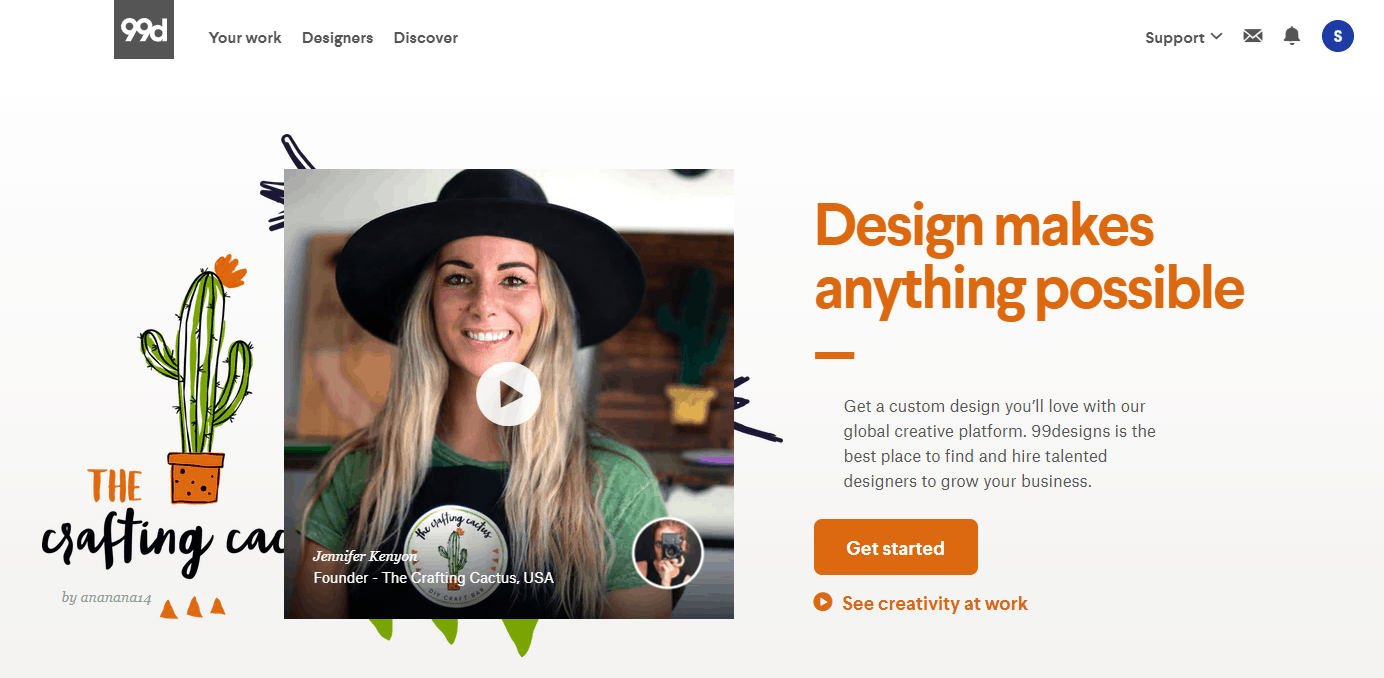 How Does 99designs Work?
99designs is one of the most popular platforms for freelance designers
. You have two main options to get your perfect travel agent logo:
Hire a designer. You can browse 99designs' community of designers, helpfully ranked into Designer Levels: Entry, Mid, and Top. Once you find a designer whose portfolio piques your interest, ask for a quote and then negotiate the details.
Start a contest. To have the designers come to you, set up a contest. You can choose between several contest levels based on price and designer rating. During the contest, you'll receive anywhere from 30–90 logo submissions and then choose your favorite. You'll work directly with that designer to finalize your travel agency logo.
Between these two options, there's no right or wrong answer – it's simply a matter of preference. Hiring a specific designer may be more affordable (depending upon the individual designer's fees), but you'll need to have a pretty clear idea of what you want. Contests can be more pricey, but you'll also get to see lots of variety before choosing the final design. The bottom line?
Both options can lead to a great travel agent logo
.
What's Awesome about 99designs?
Global design professionals available 24/7
Accurate Designer Levels, curated by 99designs staff
Dozens of logo design concepts from a single contest
Full copyright and ownership transferred to you
100% money-back guarantee
If you aren't sold on 99designs, there are plenty more fish in the logo design sea! For logo design starting at $5, check out
Fiverr
.
Famous Travel Agent Logos for Your Inspiration
To see what makes certain travel agencies' logo designs stand out, pack your bags for a quick trip through ten real-world examples!

SmartFlyer
's minimal logo reflects this brand's focus on full-service, high-end travel solutions. Its simple monogram exudes a sense of luxury and sophistication without all the bells and whistles of many contemporary logo designs. The all-caps serif font feels very bookish and further mirrors the "smart" in its name.

The
Kayak
logo immediately captures attention with a vibrant orange that screams action, creativity, and adventure. Its bold sans serif font and high color contrast make it easy to read even on very small devices. I only have one complaint: this logo has lost some of its original cleverness. The letter blocks once featured a horizontal line through the middle, imitating the split-flap display seen on old transportation timetables. However, now it appears somewhat more generic.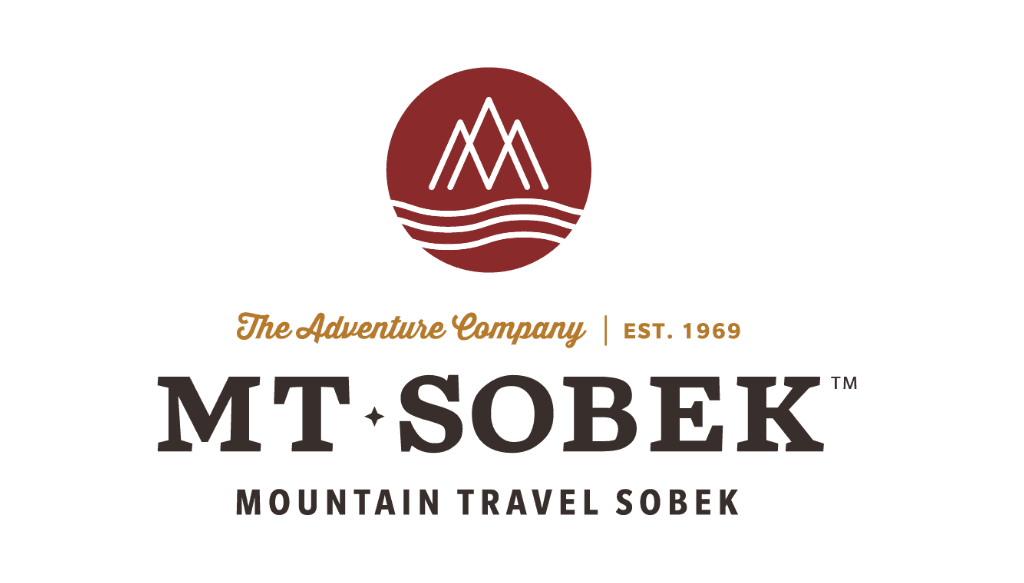 This adventure travel agency logo makes great use of icons and text. Despite the rather busy format,
Mt. Sobek's
logo maintains a clear visual hierarchy through font size, style, and color. The color scheme evokes a natural and vintage feel, while the simple round icon clearly takes after the embroidered patches of campers and scouts.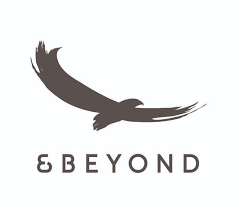 Even with its muted brown-gray, the
&Beyond
logo manages to stand out. It perfectly captures this travel agency's focus on high-end wildlife tours by displaying a bird in flight, with wings that look as if they were lightly painted on. Thanks to its slightly rounded sans serif font and wide letter-spacing, the wordmark further evokes feelings of space, freedom, and flight.

The mosaic-inspired icon for this
Cobblestone
, a Moroccon travel agency, really works. The tile pattern reflects an important part of Moroccan art and culture, with vibrant colors that suggest happiness and warmth. If I were designing this travel agency logo, however, I'd choose a font with a bit more character for the wordmark.

Euroventure's
clever logo combines type and shape into an immediately recognizable travel icon. Made by joining the lowercase E and V of the company's name, the map pin also incorporates a bright orange color to draw the eye. The only thing I don't love here is the loopy script font, which feels a bit too faddish and on-trend. (For more tips on using trends smartly, check out our
must-see post on logo design trends
.)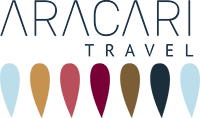 In a world where many travel agencies' logo designs use only one or two colors, I like how
Aracari Travel
incorporates a wider palette. The muted tones are interesting without being overwhelming, while the inverted teardrops suggest map pins of places you'd love to go. The unique font also feels modern and clean.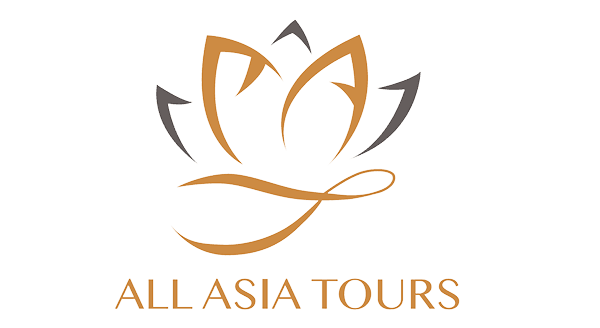 Only see a lotus here? Then look closer! The middle petals are actually two As, while the stem and leaf represent an elegant script T⁠—forming the initials for
All Asia Tours
. What's really great about this design is that it doesn't matter whether you see the
AAT
or not. Its recognizable symbol, stylish font, and luxurious color scheme all work perfectly well on their own.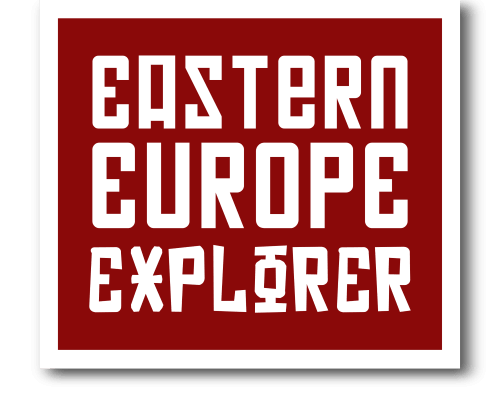 With its high contrast of white and red, the
Eastern Europe Explorer
logo evokes feelings of passion, mystery, and excitement. The dark background is strong and energetic, mirroring the way the letters seem to move when you read the final word "explorer" (notice the uneven widths and whimsical angles there?) The two fonts also play on the Soviet typeface and Cyrillic alphabet so common in Eastern Europe.

Displaying a classic coat of arms, the
Kensington Tours
logo exudes upper-class luxury right from the get-go. Although it uses simplified lines and flat silhouettes for a more modern feel (complemented by the modern sans serif font to the right), the logo is still characteristic of a trusted heritage brand.
*Website Planet is not affiliated with any of the travel agency brands above.
Key Takeaways from the Best Travel Agent Logos
With travel becoming more accessible than before, individuals embark on journeys for various purposes. Some seek heart-thumping adventure, others pursue exclusive luxury, and some simply aim to capture those iconic Instagram shots.
Whatever your unique clientele wants, you need a travel agent logo that reflects it.
That's why DIY tools like
Wix Logo Maker
can be so helpful. They make it easy to tweak, edit, or even totally revamp your logo design. If you try a color that doesn't work, pick a new one. If your font ends up feeling more juvenile than fun, change it. If you just hate the design altogether…refresh the page and start over—no time or money lost.
With just a bit of creative inspiration and a few online tools, you have the power to make your travel agency logo take flight!