crowdsourcing
. For those who aren't familiar with crowdsourcing, it involves
a third-party platform where you hold a "design contest" instead of directly hiring a freelance designer or agency
. You then pick the best design from hundreds of submissions and reward the designer with payment. Sure, it sounds pretty ideal; however, the reality of the situation is actually rather different.
Why Might Crowdsourcing Be a Bad Idea?
Crowdsourcing your logo may not always be the best option. Here are several reasons why you might want to reconsider setting up a design contest:
It Can Be Too Big of a Business Risk, Considering How Crucial Your Branding Is
Your logo is an emblem of your company's products, values, and overall brand identity. As the face you show to the public, it's the first impression you bestow upon customers, and how you set yourself apart from your competitors. Your logo needs to visually represent you in the most professional and positive light possible; otherwise, you'll never be able to draw in customers.
As crowdsourcing involves working with a multitude of unknown designers — many of them amateur — it can be classed as a bit of a risk
. Is this a gamble you are truly prepared to take?
Quantity Doesn't Necessarily Mean Quality
Putting out a design contest means that you'll receive a wide assortment of different logo designs from all over the world. For example, DesignCrowd claims that they're the #1 logo design crowdsourcing service, with over 650,00 designers on hand. If you have hundreds of logo designs at your fingertips, then some of them will be good; however, inevitably, some of them will be bad — and
it takes time and energy to sift through an abundance of bad designs
.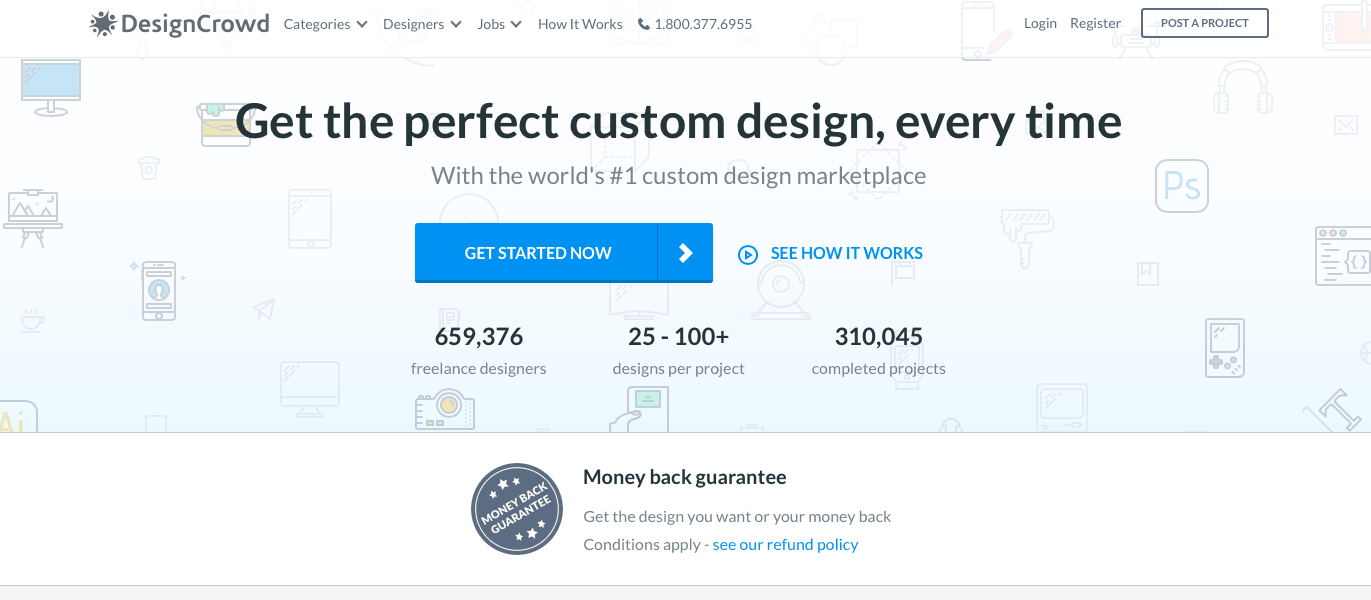 It's Unfair to the Majority of Designers
If you think about it, the idea of a crowdsourcing platform might actually be entirely unethical. Why? Well,
the majority of logo designers involved in any one job will end up essentially working for free
, as only one final design will be chosen by the business owner. Some might argue that crowdsourced designers know what they're getting into. However, due to the fact that odds are stacked against them — they'll be competing against tons of other designers, after all — they often compensate for their time and effort by submitting poor-quality work.
You May Not Get Your Money's Worth
Crowd Favorite has done the math. If you hire a professional designer and pay $1,000 for a logo, then he or she might have a typical rate of $50/hour and work for 20 hours brainstorming, researching, designing, and revising the work. However,
with a design contest, it's highly unlikely that all logo designers will put in 20 hours of effort when they've got such a slim chance of being awarded the job
and retrieving the $1,000. Think about it.
There's No Designer Relationship
Unless a designer has taken the time to sit down and have a chat with you about your brief and get to know your company, it's unlikely that he or she will fully understand your requirements. Plus, once the logo is complete, where are you expected to go from there?
Any future branding materials need to align with the original logo; therefore, building consistent rapport with a talented designer is imperative
.
The Exception to the Rule
There's one instance when crowdsourcing your logo can be a
good
idea. If you're
a startup with a limited budget
, then I can totally understand why this method of logo design seems appealing. After all, you've got to be careful with the distribution of your funds, and most crowdsourcing platforms allow you to set your own budget. So, it makes sense why working with a crowdsourced designer is the more cost-efficient option, especially considering the fact that professional graphic designers can charge anywhere from $20 to $150 per hour, depending on their experience. Graphic design can also seem super low on your priority list over business fundamentals. For example, if it came down to it,
getting your website up and running would easily take priority over your logo design
. Not to mention, if you're just getting your brand off the ground and everything is a work in progress, it can be difficult to resist the temptation to just get something sorted quickly and cheaply. You might also be lacking in logo ideas and inspiration, which crowdsourcing websites can assist you with. After all, most of these platforms have a
global talent pool
you can instantly access.
Things to Consider About Crowdsourcing
If you do decide to crowdsource your logo, there are several considerations you should keep in mind. These will ensure a smoother process and help you avoid suddenly getting caught off guard.
Watch out for plagiarism
Plagiarism can be rife across crowdsourcing platforms, as many crowdsourced designers can feel pressured to rip off work belonging to other more talented designers just to win the contest and receive payment. Due to this practice being so widespread,
some crowdsourcing platforms ban designers only after they've been caught plagiarizing designs three times
. If you're not careful, you could have a legal battle on your hands.
To combat plagiarism, try performing a reverse image search on the logo designs that are submitted to you
. On Google Images, click the camera icon to upload the logo design and then select "Visually similar images" to check that the imagery hasn't been stolen from another brand online.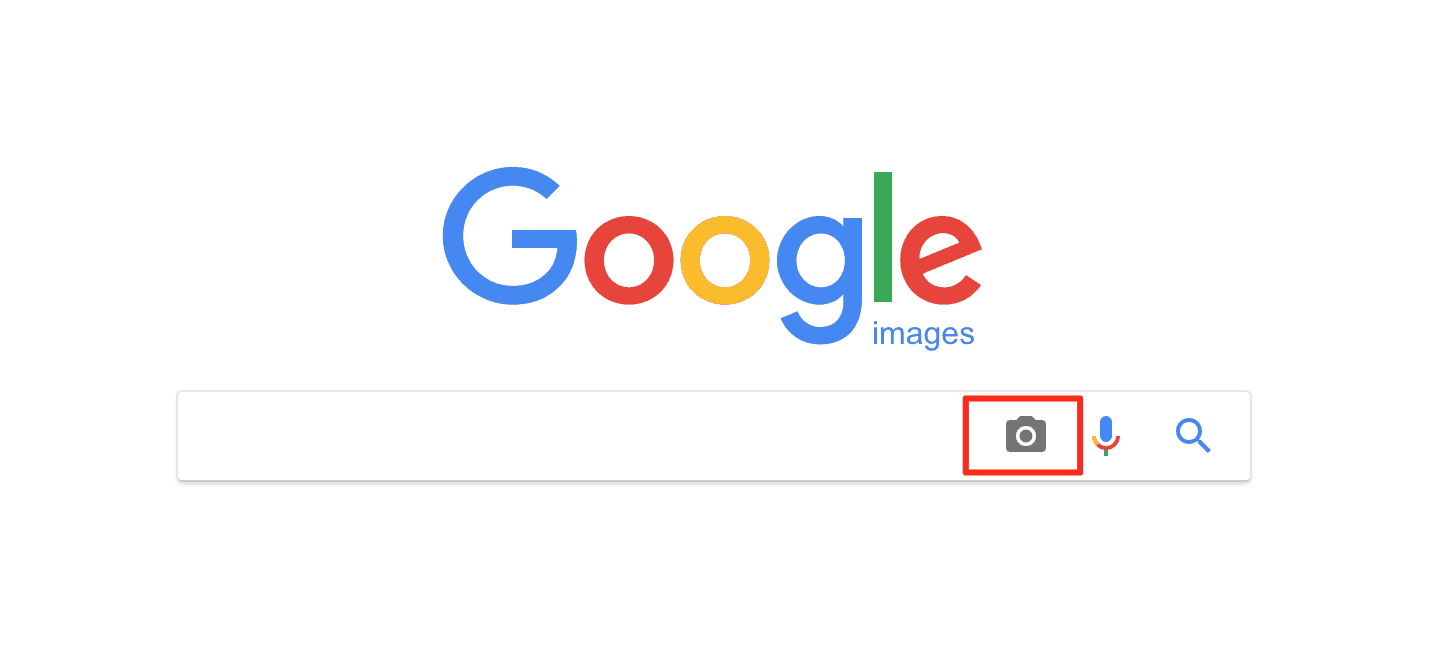 You might have to pay for revisions
On some crowdsourcing websites, you have to pay additional fees if you require revisions of your favorite logo. This can end up being quite costly if you get a bad batch of logos in the first place. Be sure to work all this out with your crowdsourced designer and set appropriate expectations. Fortunately,
most designers are usually happy to make minor tweaks to the logo design so long as the revisions you request still fall within your original project brief's scope
.
It's possible you won't like any of the designs
There's a chance that you'll be unhappy with all the crowdsourced logo designs submitted to you. Fortunately, if this is the case, usually you won't be obligated to pay. Some crowdsourcing platforms like HiretheWorld and DesignCrowd will provide a
money back guarantee
to companies to attract new clients and provide them with a sense of financial security. Conditions do apply, so be sure to do your research. You can learn more about these platforms by reading our
HiretheWorld expert review
, or our
DesignCrowd expert review
.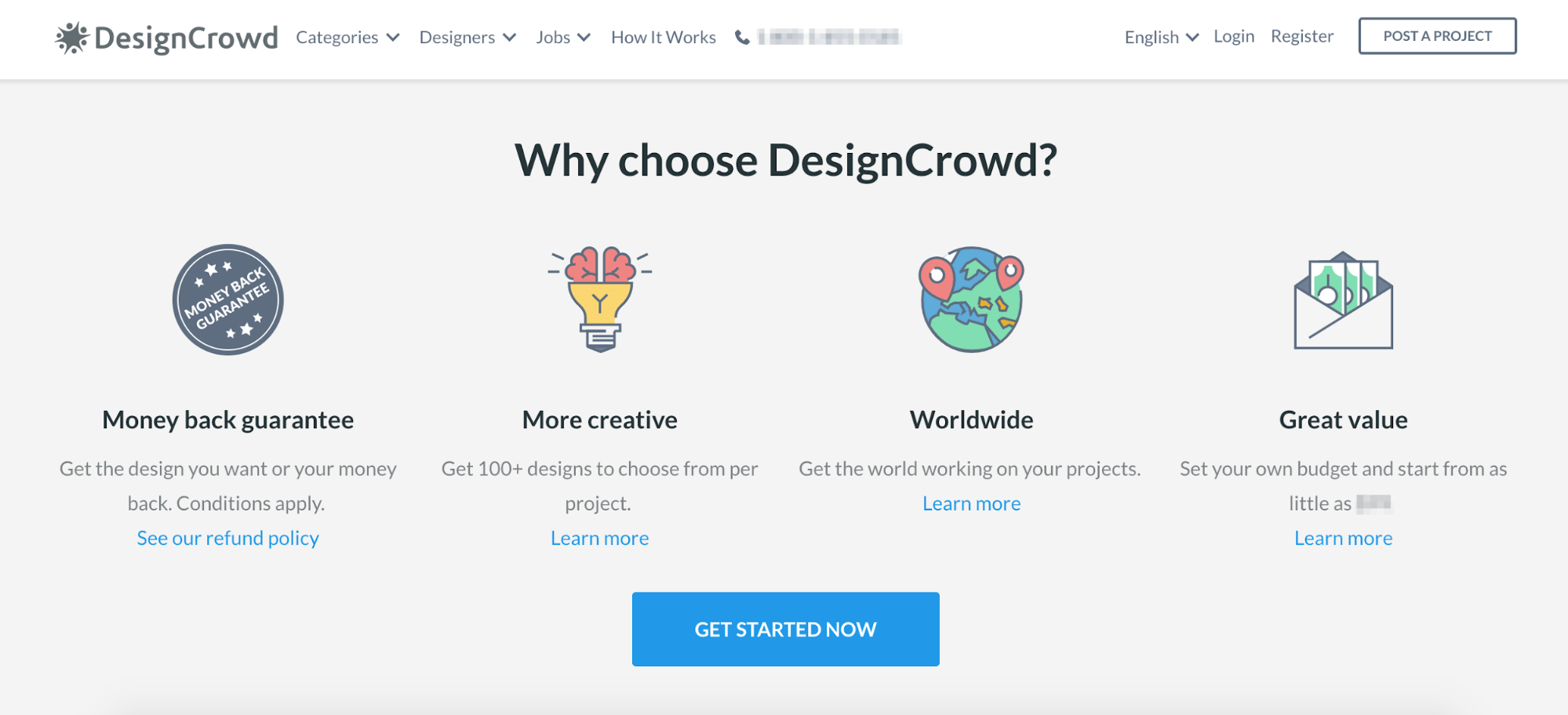 You won't own the design until you pay for it
Crowdsourced designers own the copyright to their submissions (except for your company name, tagline, or any imagery that you provide) until they're awarded with the job and properly compensated. Then the ownership transfers directly to you. But what happens if you like different elements of different designs from different designers? Well,
mixing and matching designs is against the rules
. You must pick one design contest winner and roll with his or her design submission, instead of taking elements from another designer who didn't win and violating their copyright. For more details on the crowdsourcing process, read
this article about logo design contests
.
To Crowdsource or Not To Crowdsource? That is the Question.
If you decide to go through a crowdsourcing service to obtain a new logo, then you'll enjoy some benefits. Not only are there a multitude of designs from a global talent pool to choose from, but the whole process will probably be
quick and cost-efficient
. Nonetheless, people generally view crowdsourcing as an unfavorable approach primarily because of the submissions' relatively lower quality, absence of a designer connection, and worries about plagiarism. However, there exist more ethical and cost-effective alternatives. If you don't have the means to fund the salary of an in-house graphic designer or hire a professional design firm, then have you thought about hiring
a freelance designer
? Their flexibility and specialized creative talent make them worth considering at least. Plus,
you can gradually build a relationship with them for future projects
. Read
this article
to compare design contests, agencies, and freelancers to find out which way of achieving a logo design works best for you. Whatever you decide, keep in mind that
logo design is such an important part of the branding process, and it needs to be done correctly
. Because when it's done badly, it can jeopardize the reputation of your business, and ultimately cost you customers.
---
Sources
https://www.designcrowd.com
https://www.upwork.com/hiring/design/cost-to-hire-graphic-designer/
https://crowdfavorite.com/crowdsourcing-your-brand-design-the-math-just-doesnt-work-out/
https://www.designcrowd.com/help/article/who-owns-the-designs