Running a blog can be stressful, especially if you're just starting out. But one element you can't neglect is your blog's logo. Whether it's your first try or you're looking to update an existing design, there are five essential steps you have to complete to make sure you create a logo that will resonate with and promote the uniqueness of your content.
Some blog owners, especially newbies, neglect their logo and put a lot of focus on a header or general design first. Your logo should help inform these other elements of your blog. Done right, blogs can expand into businesses via many different paths. If you design a good logo early, all the future growth milestones your blog may experience will be that much smoother and sweeter.
Step #1: Consider Your Blog's Audience
This probably seems obvious, but it's critical nonetheless. The first step of creating a great logo is to consider the audience you want to reach so you can make sure your logo conveys the right message. What does your company stand for? What do you want your blog's brand to say with an image?
These questions are important to consider when thinking about your logo design. Are your readers primarily mothers, cooks, home decorators, sports enthusiasts, or those who pay attention to fashion trends? Whoever your blog's main audience is, make sure that your logo will resonate with them.
Still, your logo design concept might be abstract, and it won't always "click" with the audience right away. That's fine, but at the very least you certainly don't want to outright confuse people. Nor do you want to surprise them with something unexpected. For example, if you run a concert review blog, you don't want your logo to attract readers who are expecting a celebrity gossip website. Try to strike a balance between "too general" and "too specific." There's a sweet spot your blog will fit perfectly into. Finding your spot is easier when you have a plan first.
Step #2: Nail Down Your Logo's Design Elements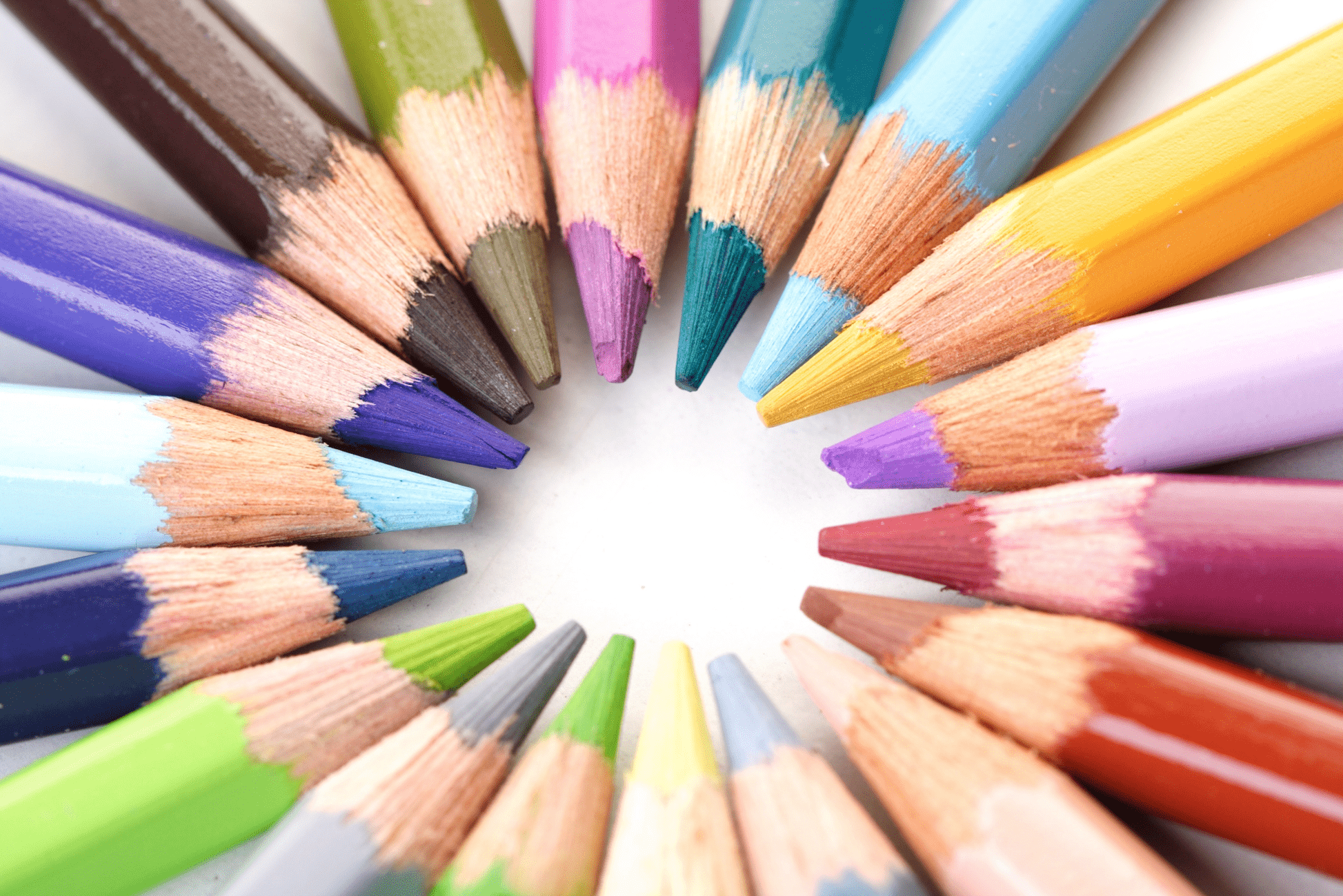 When you move past whom you want to reach, you can get even more intentional with your logo design. Consider conveying a specific vibe with your logo. Here are three elements you can focus on:
Color
Colors have meaning. For example, the kelly green of the Starbucks logo conveys the emotions of safety, reliability, harmony, and stability. It's used to promote relaxation, balance, and encouragement. You might also see it in logos related to farming, the environment, or banking. If you feel strongly about wanting your blog to convey a specific vibe, do your research to determine what colors will help you achieve that. Of course, your logo's colors should match or complement the ones on your blog website. Run a clean-eating blog? Consider using green.
Shape
Shapes also convey certain messages:
circle – unity
square – balance
triangle – power
For example, a triangle is a great choice for a blog about money because money signifies power. Consider a square for a blog about work/life balance. A circle would be great for a non-profit community organization blog. Unicef provides a great example of the latter:

Basic shapes are also good because they're easy to update in the future. You should pick an odd or specific shape only if that shape is important to your blog's brand and message.
Font
No matter your blog theme, the font style you choose should be readable first and foremost. If people can't read your posts, it's hard to blame them for clicking away from your website. After clarity, consider how different font styles complement the vibe you're going for. A funky, fun font style doesn't work for a personal finance blog. You have more leeway with a fashion blog, but don't go too crazy. Legible font can still be distracting. You don't want your readers to be so focused on the fact that the dots on all of the "i's" are heart-shaped that they aren't absorbing the content of your posts. Fonts can be fun, though. A font with rounded edges is both readable and fun for a toy blog.

Step #3: Choose Your Preferred Logo Design Type
Logomarks are just images. These are best for established blogs that already have a vast readership and are just updating their logo.

Logotypes only have text. You might prefer this design if you're building your audience because your name is recognizable and/or you plan to cover an unusually large number of topics for a blog.

Combination marks are a mix of the two, and they're the most popular kind of logo. I recommend that bloggers design a combination mark, especially if your blog is new. That way, there are two different elements included to tell potential readers what you write about. Using two elements will attract a wider audience. Over time, you can always change your logo as your brand becomes more recognizable.

If you are essential to your brand or well-known in your area of expertise, consider incorporating your initials into your logo.
Step #4: Put a Plan on Paper
Once you have some idea of what your logo should look like and have decided on what it should say and to whom, I strongly recommend that you put all of this down on paper. You don't have to be artistically inclined; words will suffice. The actual design work is going to take time, trial, and error. Writing and/or sketching out your concept will make physically designing your logo a smoother process. So increase the likelihood of success by concretizing your abstract ideas on paper.
If you don't want to do the designing yourself, you can easily find a logo design service online like Tailor Brands and DesignCrowd. If you opt for this route, it will be much more important to clearly spell out the details in writing. Many of these websites let you either hire a designer directly to work with one on one, or create a contest so designers can compete for the job of designing your logo based on the art you like most. In the design brief you create to advertise the job, make sure you include information about your blog's brand and personality, your target audience, and any other design specifics that are important to include.
Step #5: Bring Your Design to Life on Screen
Now, the fun part. It's time to make the blog logo you've created in your plan a reality on your website. You can do this yourself using photo editing software like Adobe Photoshop, but that's expensive. A free option is PicMonkey, but you may not be much of an artist.
Here are some of the best logo design services to choose from if you want someone to do the design work for you. No matter what method you choose, you'll be involved in the process, so here are some guidelines to keep in mind while designing:
Keep it versatile
Your logo may change over time. You might combine forces with another blogger to create a new blog with a slightly different focus; you might stop writing about one topic and start writing about a new one; or you might simply want to update the logo a few years from now.
As you design your blog's logo, keep this in mind. If you run a general blog about TV, don't include imagery that's related to specific shows unless you're 100% sure you'll never stop covering them (and will do so frequently). If you avoid being too specific with your logo's design, it's easier to shift a blog's focus in the future.
If you do want to tweak your logo, or if your blog's focus does change a little bit, make sure you're honest with your readers about it first and foremost. Write a post or update your social media to announce the change is coming. The more dramatic the change, the more careful you should be. Don't underestimate the loyalty your readership has to your brand's message and design, including its logo. So design something that's easy to update without having to erase the base. It may serve you in the future.
Optimize for size and color
Your logo also needs to be versatile in the sense that it looks good in different sizes and against different colors. You're going to want something that looks just as good at the top of a blog as it does on a billboard, or vice versa. You can use color, but make sure the design looks good in black and white, too. Bloggers are expanding their businesses into clothing lines and so much more these days. Don't let your logo restrict your possibilities.
Make it clear
This applies to both images and text. An image that's too pixelated in certain sizes will look cheap. Also, you don't want people to have to guess whether the dog on your puppy blog logo is a wolf, a tiger, or a table.
And of course, your text font should be readable. The most artistic font is useless if customers can't read what it says — or worse, misinterpret what it says.
Stand out and be unique
Your logo should not look just like any other brand's logo. It's fine to draw inspiration from existing popular logos, but be careful with that especially when designing a logo by yourself. And if you prefer to get help, don't pick a service that seems too limited or uses images that are overly generic. You need to be as proud of your logo as you are of your entire blog.
Find Blog Logo Peace
Your logo is the "face" of your blog. It's what people will associate with your brand and business. A lot is on the line, so understandably you may start to second-guess the font choice you were confident in to start, your logo's color scheme and shape, or even its icon design altogether. Don't ignore your instincts. If you're unsure about your logo, ask friends or family what they think. Or consider launching a poll with a handful of logo designs and letting your readers pick their favorite.
Feedback is crucial. Your brand will grow as your blog grows. If your logo encompasses your brand and the message you want to send out to the world, you're on the right track. Your logo will likely follow you through many stages of your blog as you begin to partner with other brands or maybe even launch your own product line in the future. But in order to get that far, you need to know when to stop designing, save the file, show it to the world, and get back to blogging.
---
IMAGES
Logomark and logotype examples: https://www.helloari.com/blog/2014/02/logotype-vs-logomark/
Combination mark examples: http://www.elleandcompanydesign.com/blog/logo-types