Keep reading to find out how to commission your new logo at a surprisingly affordable rate
.
---
9 Best Colorful Logo Designs
Getting a logo design that's "just right" is much tougher than it sounds. When he needed a new logo, my colleague tested some of the top logo design services and scored each one in a
comprehensive logo design services comparison
.
How to Get Your Logo Design for $5
It may be hard to believe, but reasonably priced design services aren't less professional by default. In fact, my affordable logo-design tip can score you a pro design for just $5. That's right –
only five dollars.
Fiverr is a freelancing platform where professional designers offer their services from $5. Designers are free to price their packages as they please, but thousands of skilled freelancers remain at this price point. So no matter how small your budget may be, an expert design is within your reach. It's easy to check out what Fiverr has to offer.
Just head to the Fiverr homepage
 and type "colorful logo" into the search bar. If you'd like more extensive results, try searching for a specific logo style instead. For example, "abstract logo", "gaming logo", or "children's logo". Once your results have loaded, scroll through the pages to explore your options.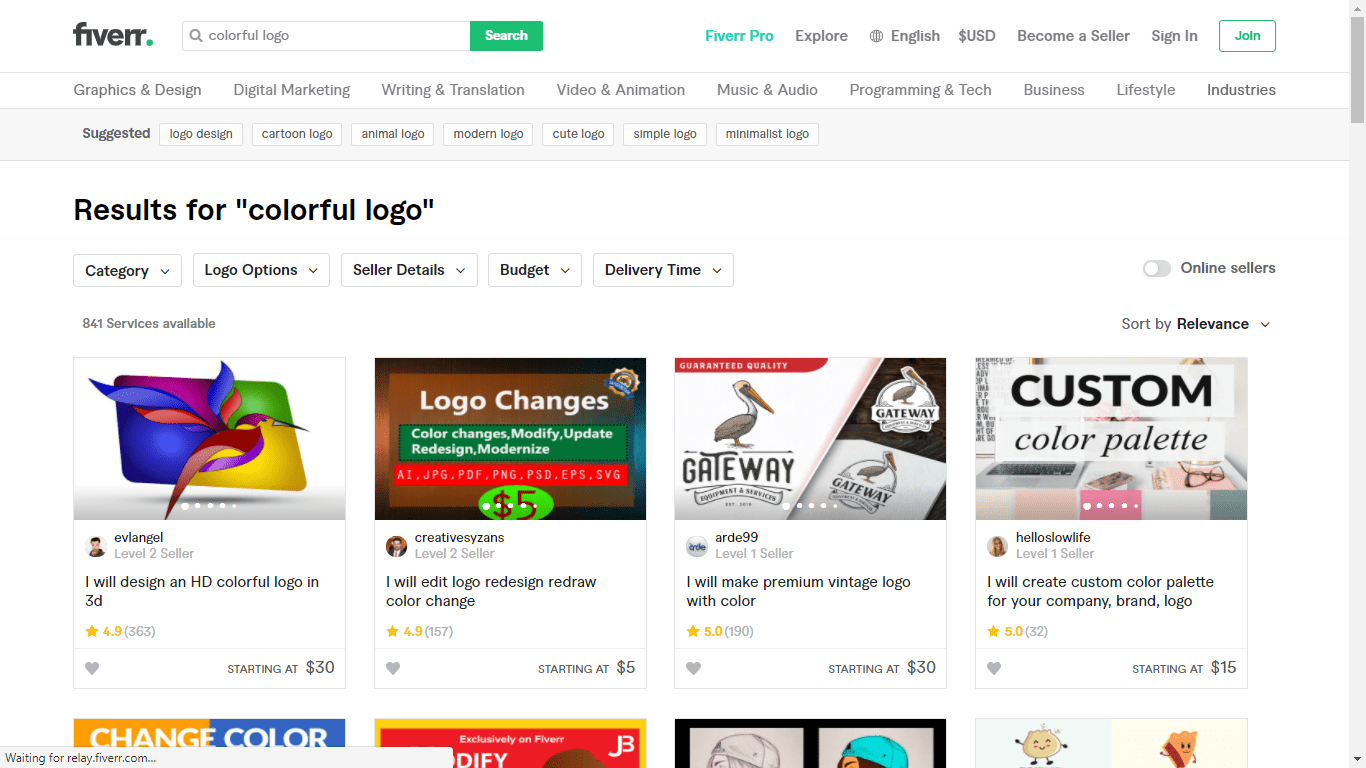 Clicking on a designer's profile will open the full view. Here, you can read through their "About This Gig" section and browse their portfolio of past work. The prices for their basic, standard, and premium packages will be listed on the right, along with the services each includes. Hitting the
Continue
button on any of these packages will take you to the next page.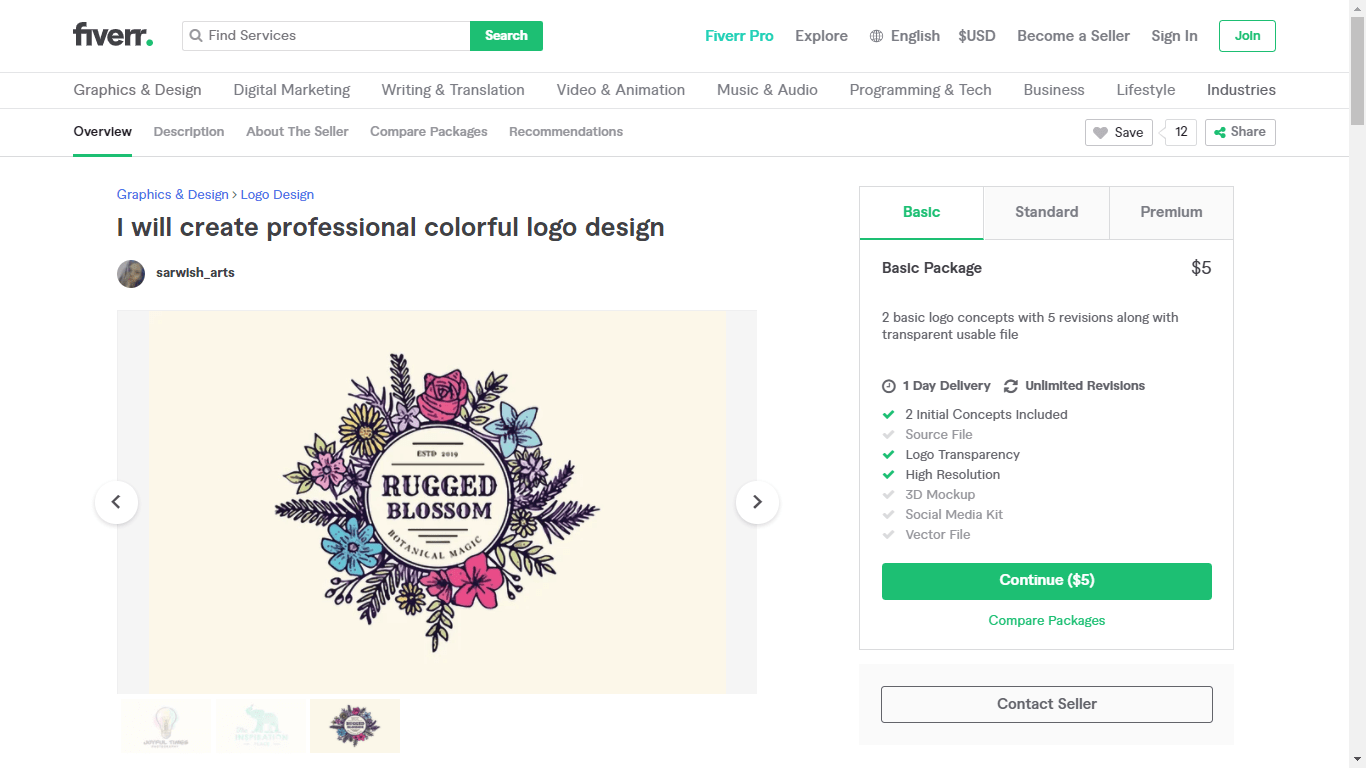 The payment preview page displays the final cost of the package and its services. Click
Continue to Checkout
when you're ready to pay. You'll need to sign up for an account before entering your payment details to finalize the commission.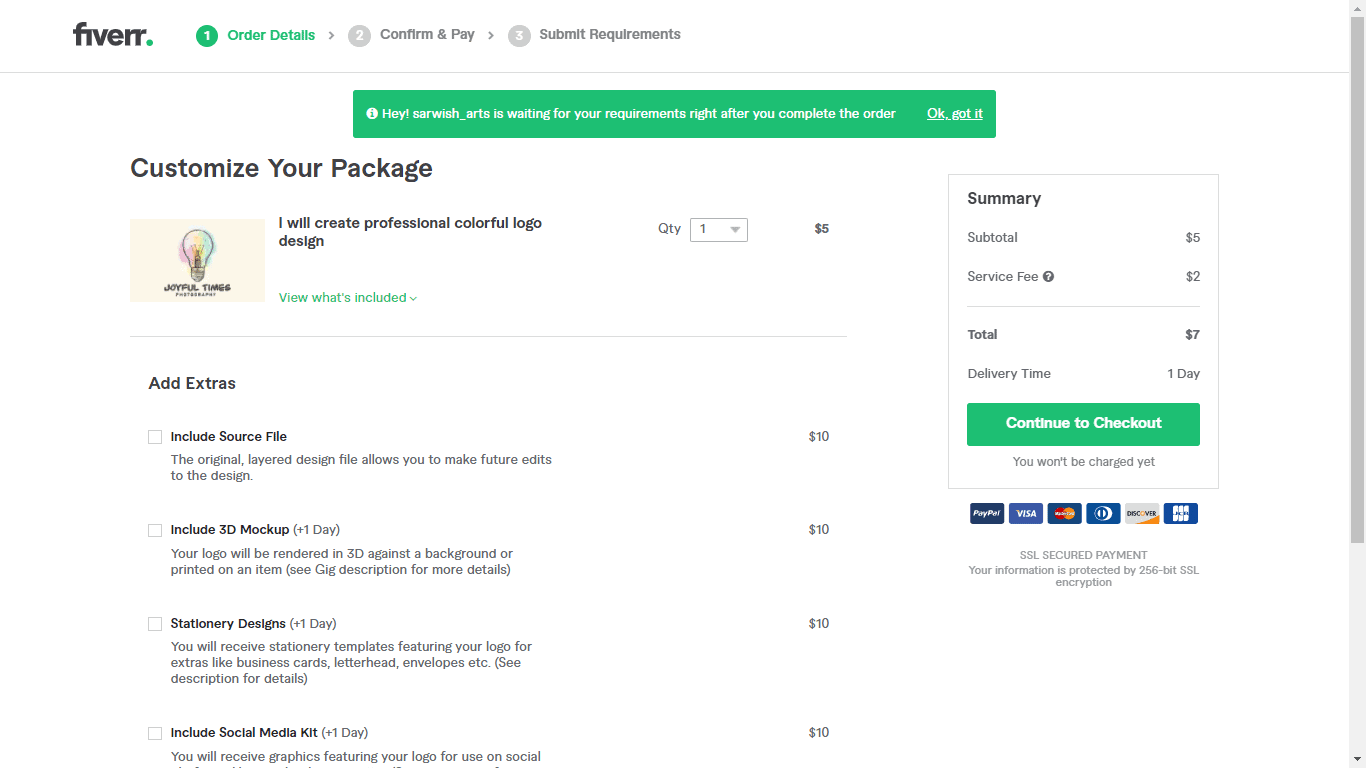 You'll then be able to fill out a short question sheet with information about your logo, like the HEX color code for your brand colors. In just a few days, your new logo will be delivered to you and ready to use wherever you need it! Here are some other great reasons to use Fiverr:
Escrowed payments – Your payment isn't accessible by the designer until you've authorized its release on receipt of a logo you love. Until then, your payment is held in escrow to protect your funds.
Customizable packages – Many designers offer package extras like expedited delivery, a 3D mockup, or stationery designs. You can add these to the set packages for an additional price, right before checkout.
Easy search filters – Have specific requirements for your designer? Use the handy search options, like delivery time, budget, and seller level, to filter your results.
No surprise fees – Since your payment is made upfront, your designer can never add unexpected fees after they've been hired.
Interested in Fiverr?
Check out our in-depth Fiverr Logo review
for more tips and example logos.
How to Create Your Own Logo
If your mind is set on creating your own colorful logo design, don't waste your money on fancy design software you'll only use once. Not only will you be out of pocket, but professional design software is as complicated to use as it is expensive. Instead, you should use a logo maker. You'll be able to design your logo for a fraction of the cost of complex software programs. My number one recommendation is Wix Logo Maker. This platform uses modern technology to make the entire design process as smooth and simple as can be. All you need to do is answer a few questions and you're ready to go! To start the design process,
head to the Wix Logo Maker homepage
, and create an account. Once you've done this, enter your company name and tagline to begin.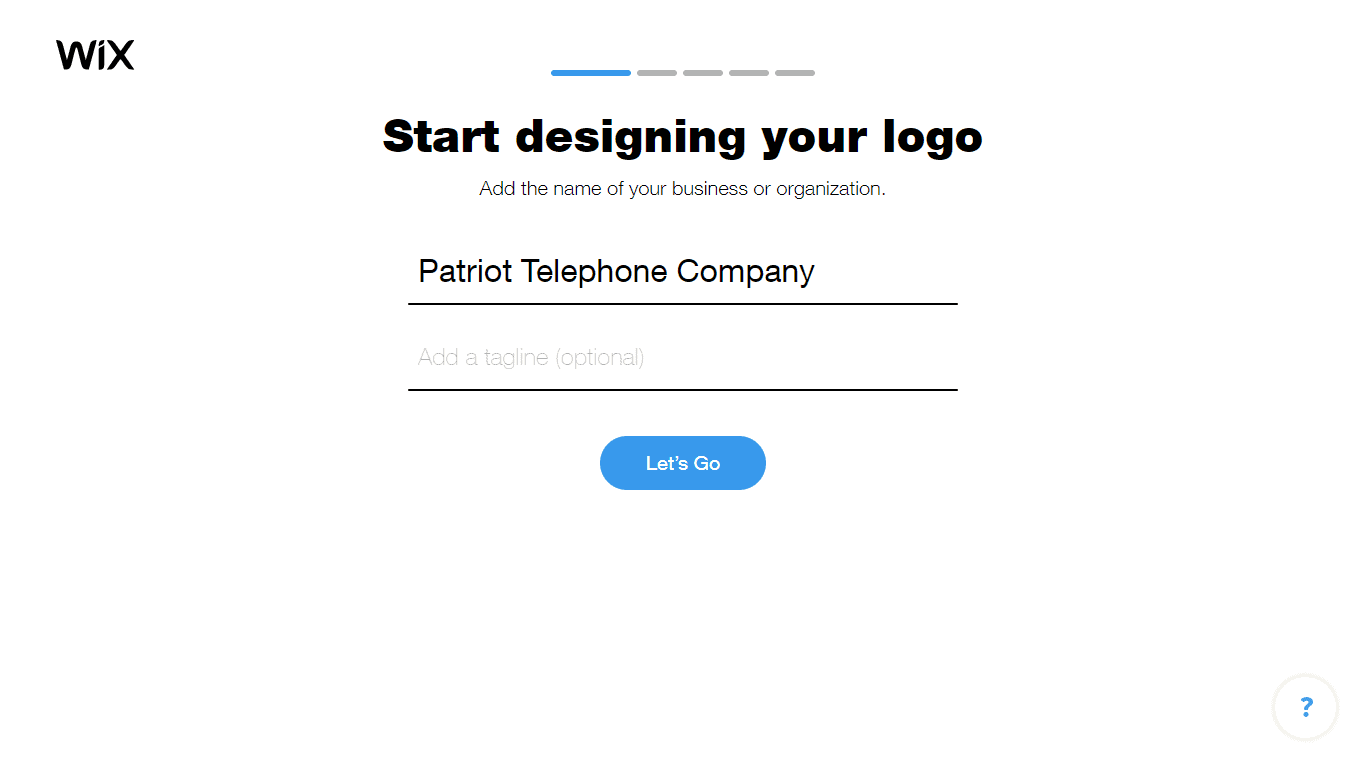 Then, start typing your industry into the search bar provided. Select the best match from the dropdown menu and click
Next
.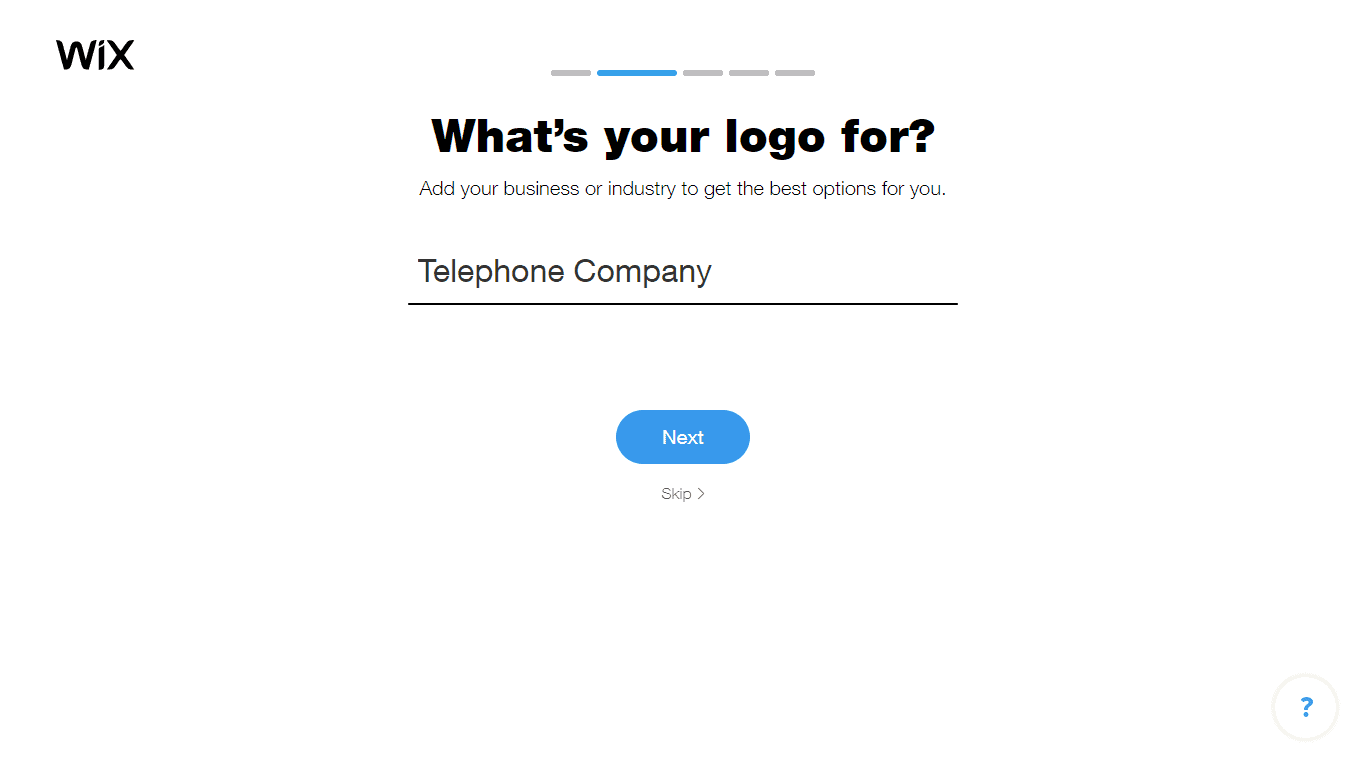 What does your ideal logo look like and feel like? Select all the words in the group of adjectives that accurately describes your finished product.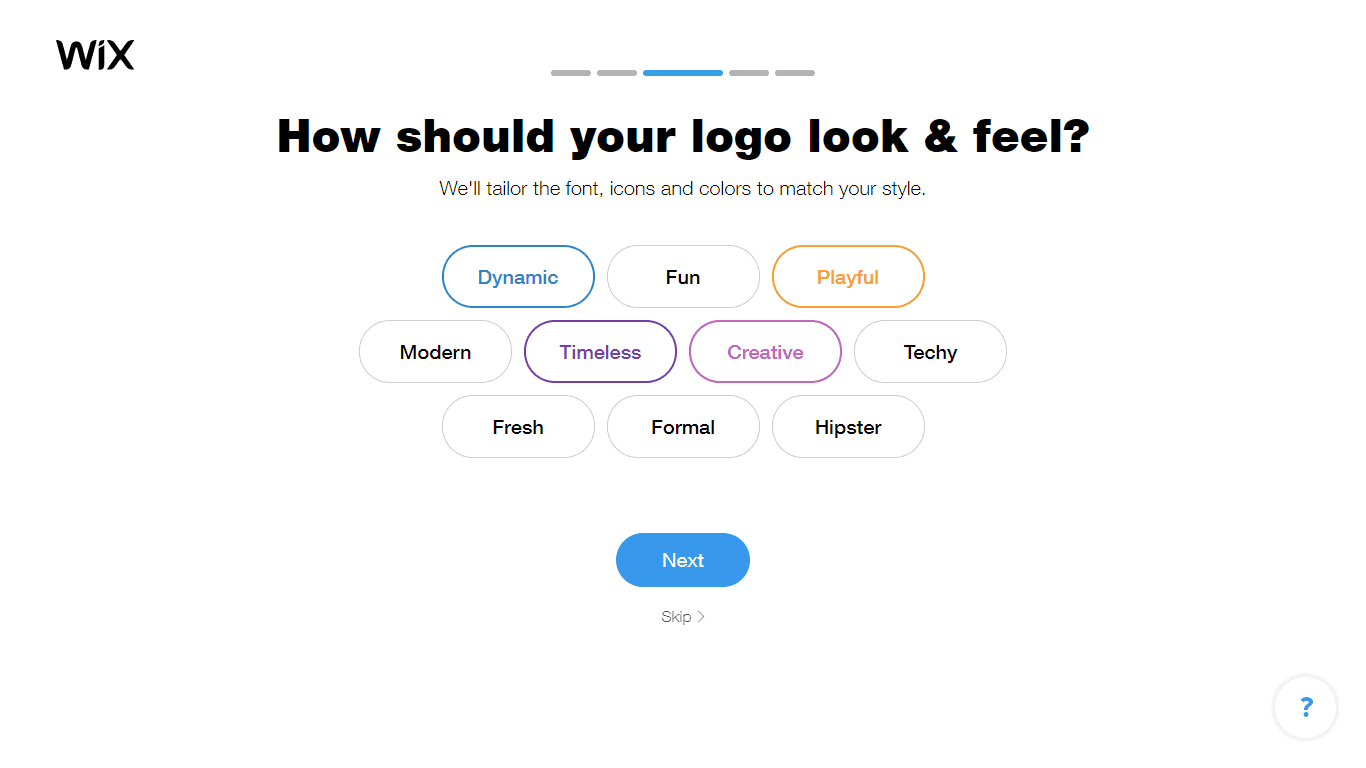 In the next stage, you'll be shown a sequence of five logo pairings. These are important for the AI to learn your preferences, so be sure not to skip them. Choose the logo in each pair that you like best.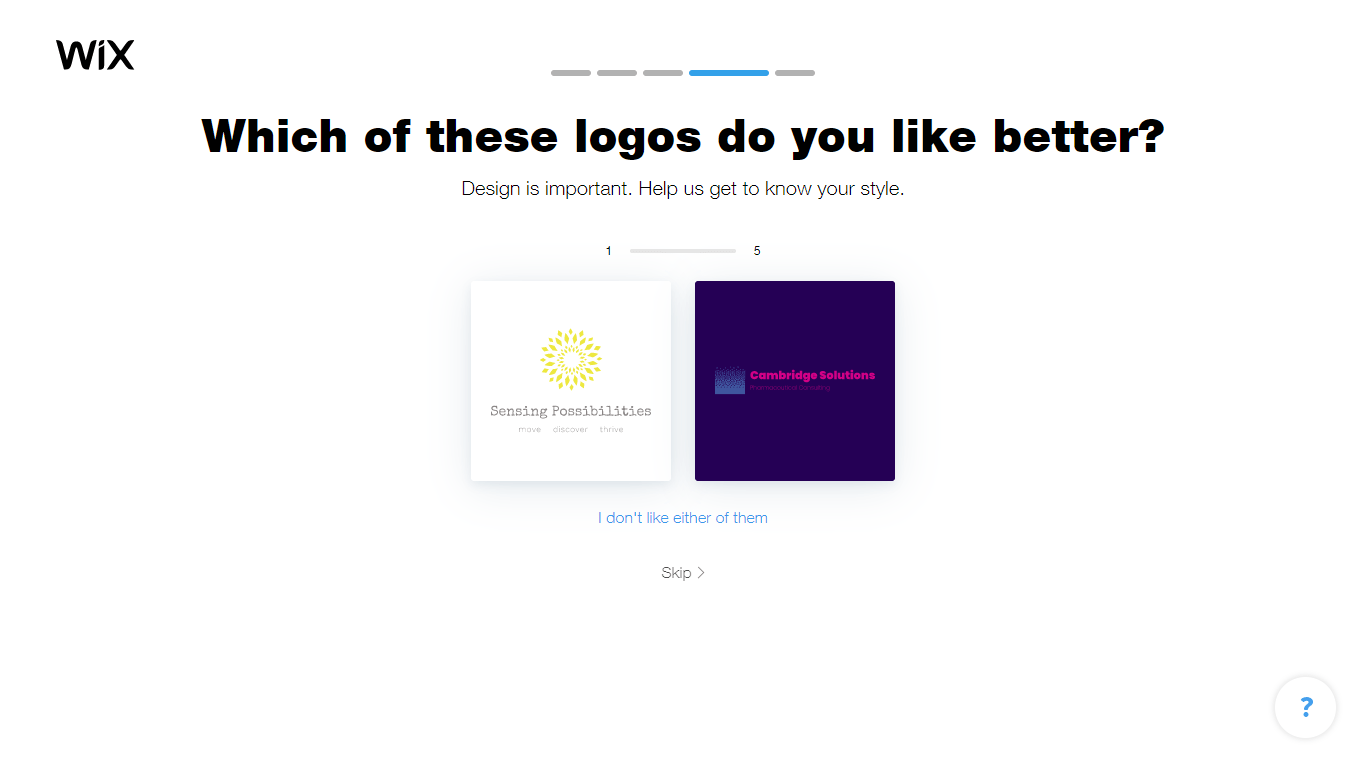 Where do you intend to use your logo? Select all the options that apply, like merchandise, website, and social media. You can select them all if you aren't sure.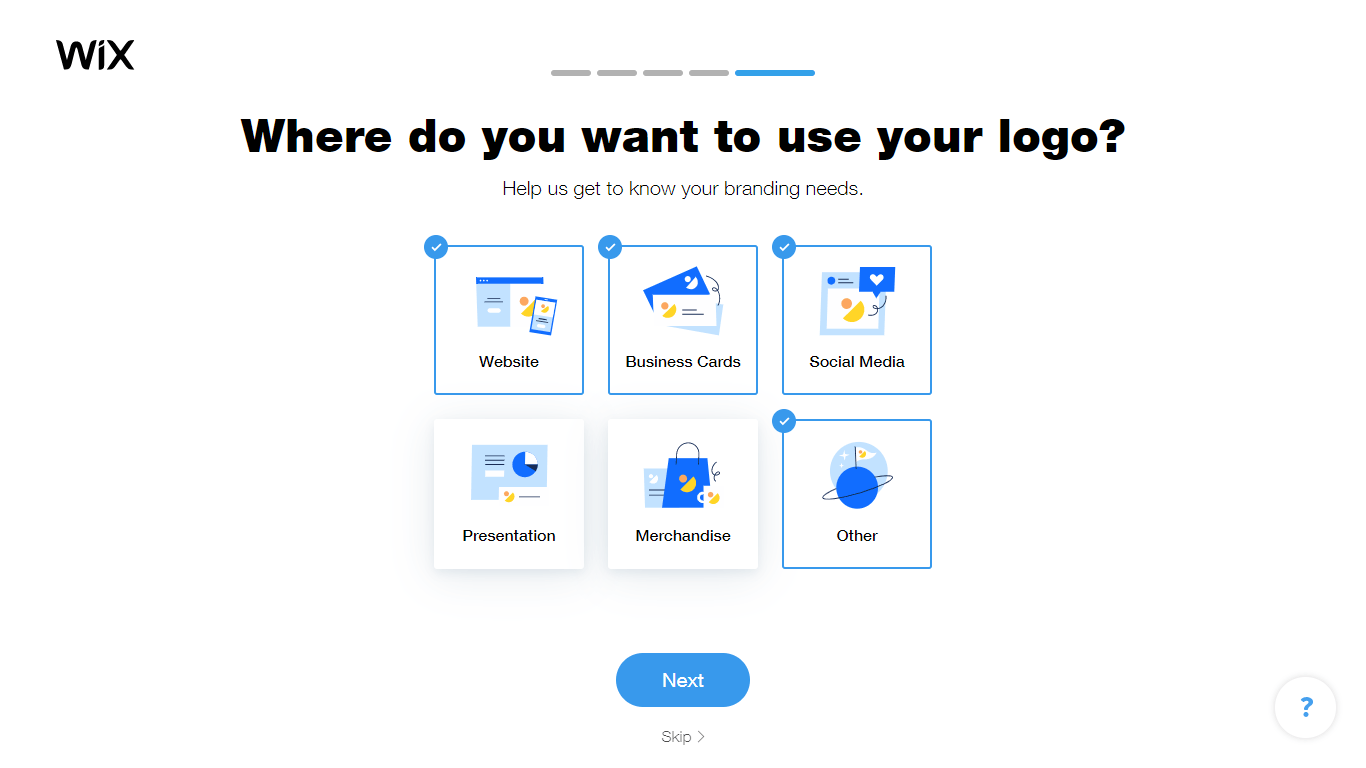 Your logo suggestions are here! Scroll through the results to get a feel for what the AI has compiled for you.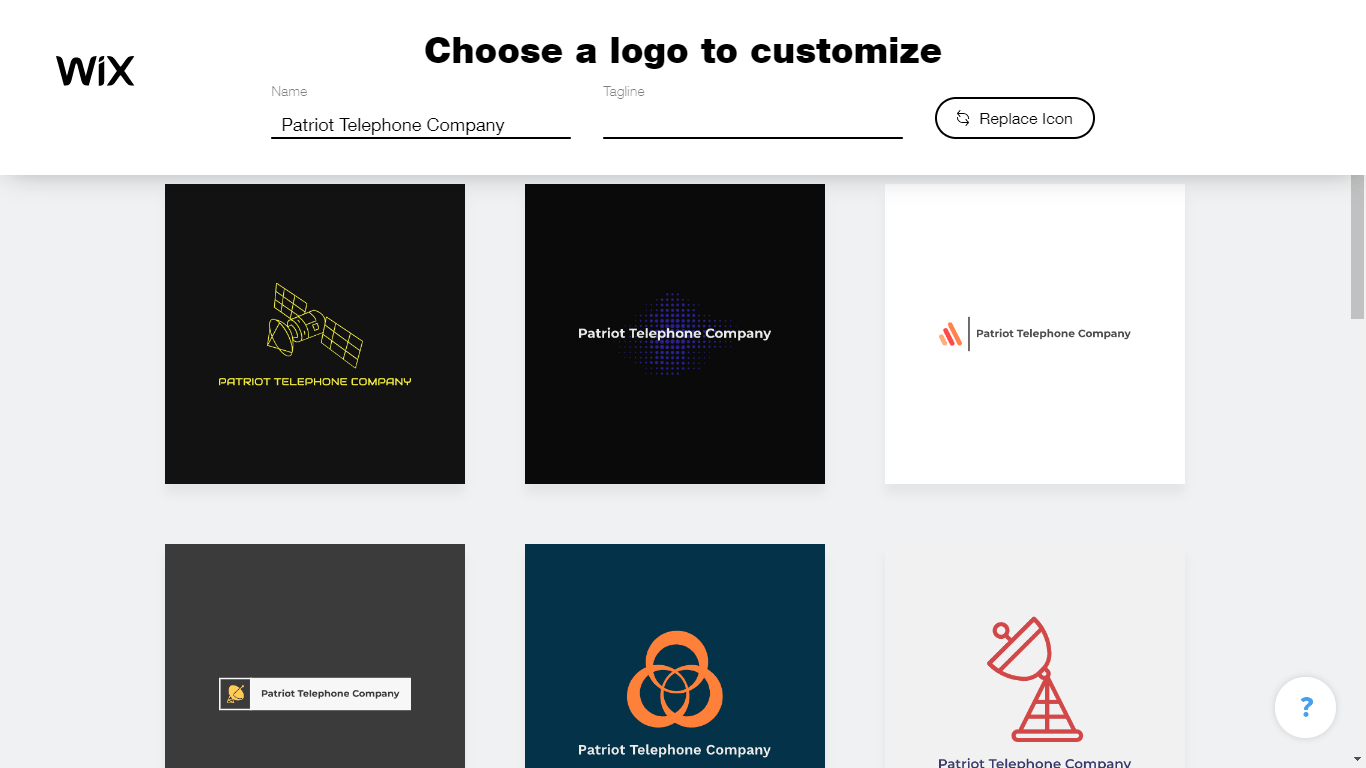 Do you want to see more icon options? The icons in the templates will usually match your industry or company name, so they might not be as bright as you want. Click
Replace Icon
and search for any term. I searched "colorful" to see what options were available in this category.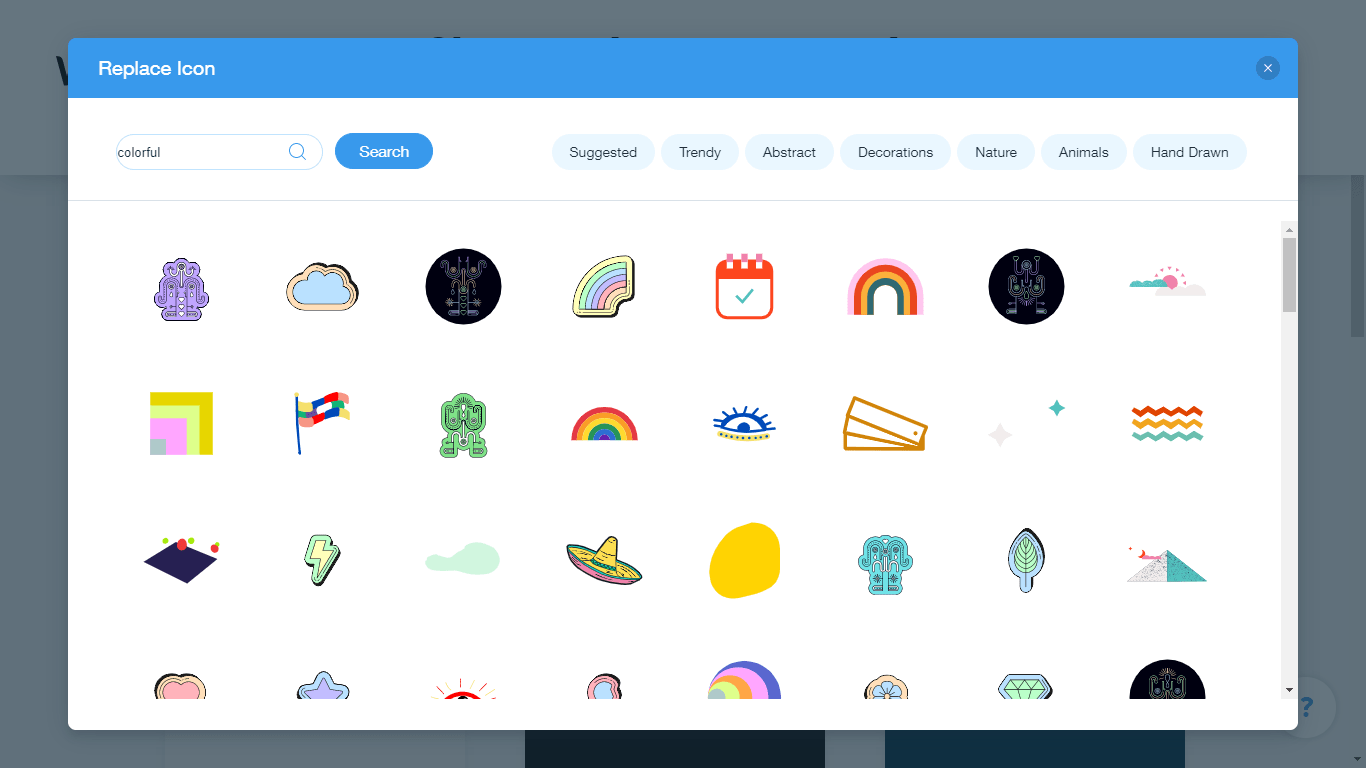 Once you're ready to edit your favorite template, click to move on to the logo editor. Now it's time to give your creativity free rein! Wix Logo Maker has more than 70 preset color palettes that you can choose for easy editing. Or you can create your own original color scheme from scratch to exactly match your brand's colors. You can also add multiple icons to your logo, so your color and icon combinations are virtually endless.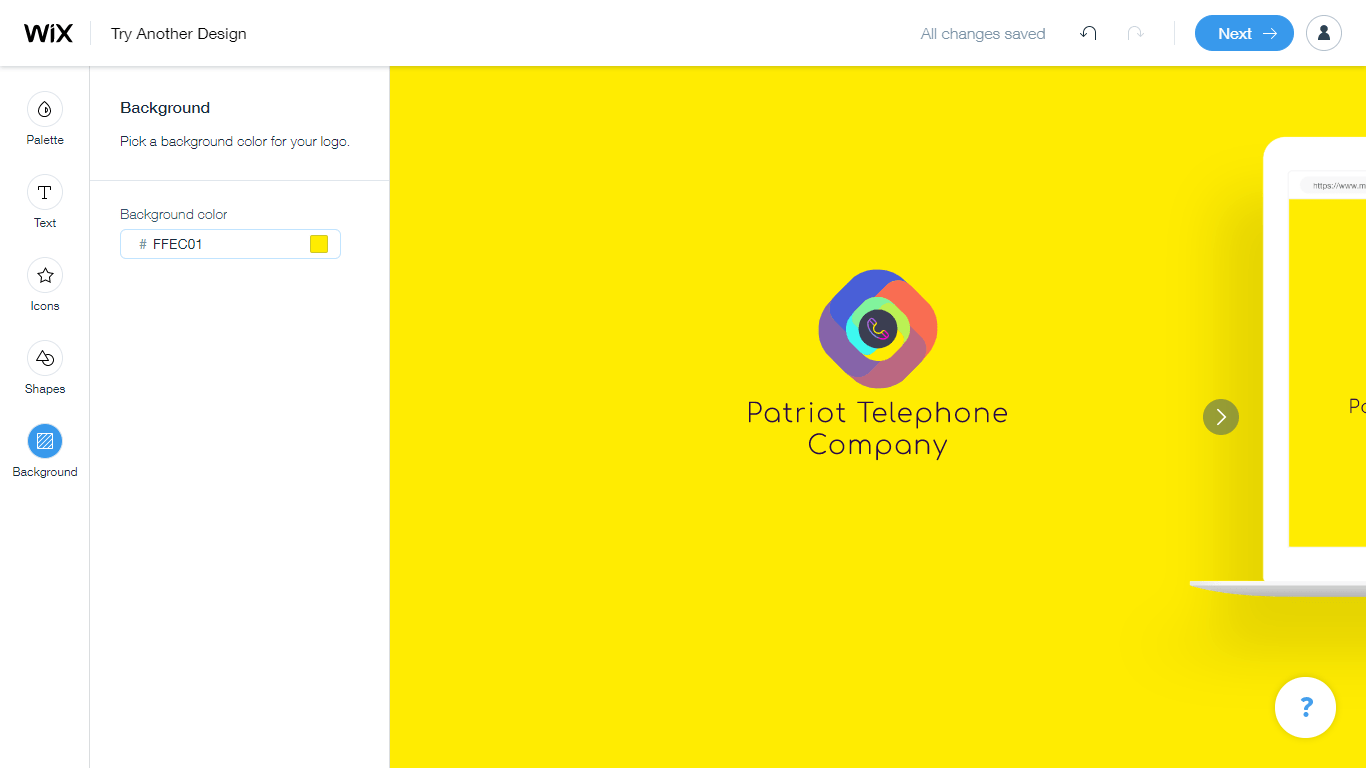 When you're finished designing, click
Next
to choose your package and pay. You can also download a free, smaller size version of your logo to use for comparisons. Once you've paid, you'll be able to download your new logo in high resolution.
Wix Logo Maker Alternatives:
Looka – If your company requires a substantial amount of branding materials for marketing and promotional purposes, Looka presents an ideal platform. You can create your logo while also having the option to acquire extra services such as business card design.
LogoMaker – Logo Maker is a simple and speedy design solution. When you're low on time or need something basic, Logo Maker takes you from start to finish in just four quick steps.
Want to learn more about Wix Logo Maker?
Read our full Wix Logo Maker review
 for more example logos.
Final Thoughts
Truthfully, if I hadn't tried Fiverr myself, I'd have struggled to believe any pro logo design could cost just $5. No other platform matches you with designers that can suit any budget, no matter how big or how small.
Fiverr is the best logo design solution if you value affordability and high-quality work
.
Flex your creative muscles by using Wix Logo Maker to create your logo design
. Although your colorful logo may take a little work to get it looking perfect, using Wix Logo Maker is foolproof and unexpectedly fun. Don't be discouraged if you've still not found the right design platform. Head to my colleague's
full logo design service review
 to see how Wix Logo Maker and Fiverr hold up against their competitors.