Skip ahead to learn my secret to finding a designer for as little as $5.
Prefer to do your own thing? I'll show you how to create your own cat logo for free. But for starters, I hope you enjoy some of my favorite cat logo designs.
9 Best Cat Logos
How to Get a Purr-fect Cat Logo for a Great Price
Did you notice how those professional designers poured a lot of creativity into these feline-tastic logos? If you don't have the time or the skill to create a one-of-a-kind cat logo, I have a great solution for you. If the idea of hiring a professional graphic designer makes you see huge dollar signs flashing before your eyes, think again! You can still outsmart your competitors and get a high-quality custom cat logo designed by a trusted professional for as little as $5 on Fiverr. As its name suggests, Fiverr is a freelance platform for creative and professional services (gigs) – including logo design – with a starting price of $5. That's even cheaper than making your own logo with an online log maker, so there's no reason not to give it a try.
The Website Planet Logo Project
We needed a new logo for Website Planet, so my colleague was assigned the challenging task of testing all the major logo design services to see where he could get the best one. He hired three different designers from Fiverr for three very different prices – to see the results, don't miss his
in-depth Fiverr review
. To get the full scoop and see which logo was chosen as the new official logo for Website Planet, read his
expert comparison of the top logo design services.
More Reasons to Like Fiverr:
Options, options, and more options – there are tens of thousands of designers from around the world on Fiverr with different experience levels and different design styles for you to choose from.
Speed – if you don't want to wait for two or three days to get your cat logo, there are designers who can get it done for you within 24 hours for an extra fee.
Security – Fiverr holds all payments in escrow and doesn't release your money to a freelancer until your final approval.
Quick communication – use Fiverr's free mobile app and interview designers before committing to a gig.
Navigating the Fiverr Website
Thanks to Fiverr's sleek and user-friendly layout, it's easy to find a designer who specializes in cat logos. Just
go to the Fiverr homepage
, hover over
Graphics & Design
, and then click on
Logo Design
under
Logo & Brand Identity
.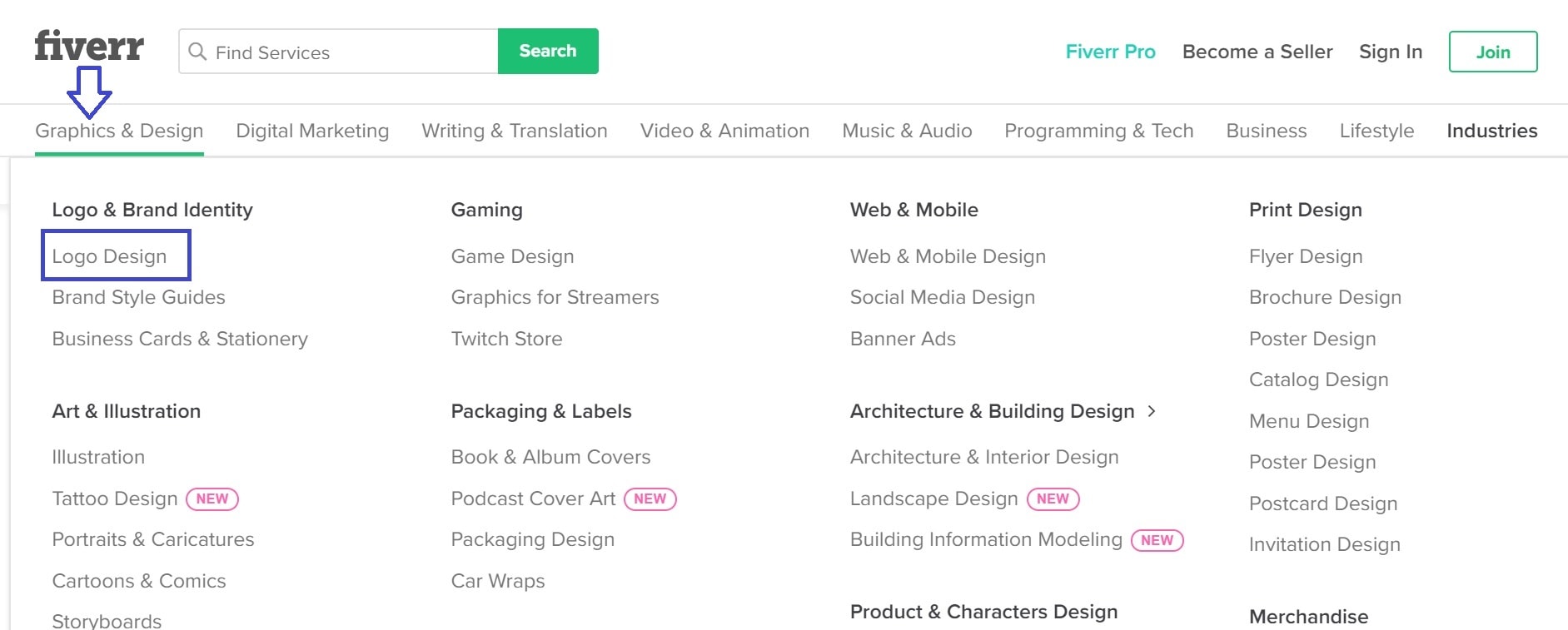 You can choose to type in "Cat Logo" in the search bar or use the Fiverr logo designer search wizard to help you find the most relevant results.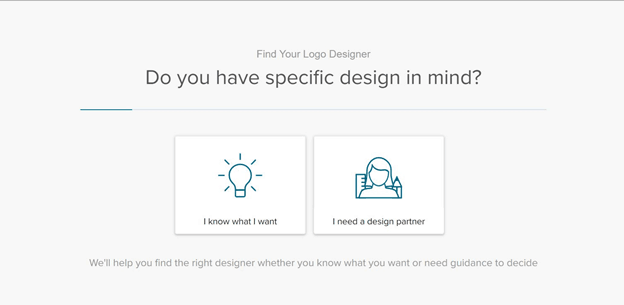 Tip:
use the search filters to narrow down the search results.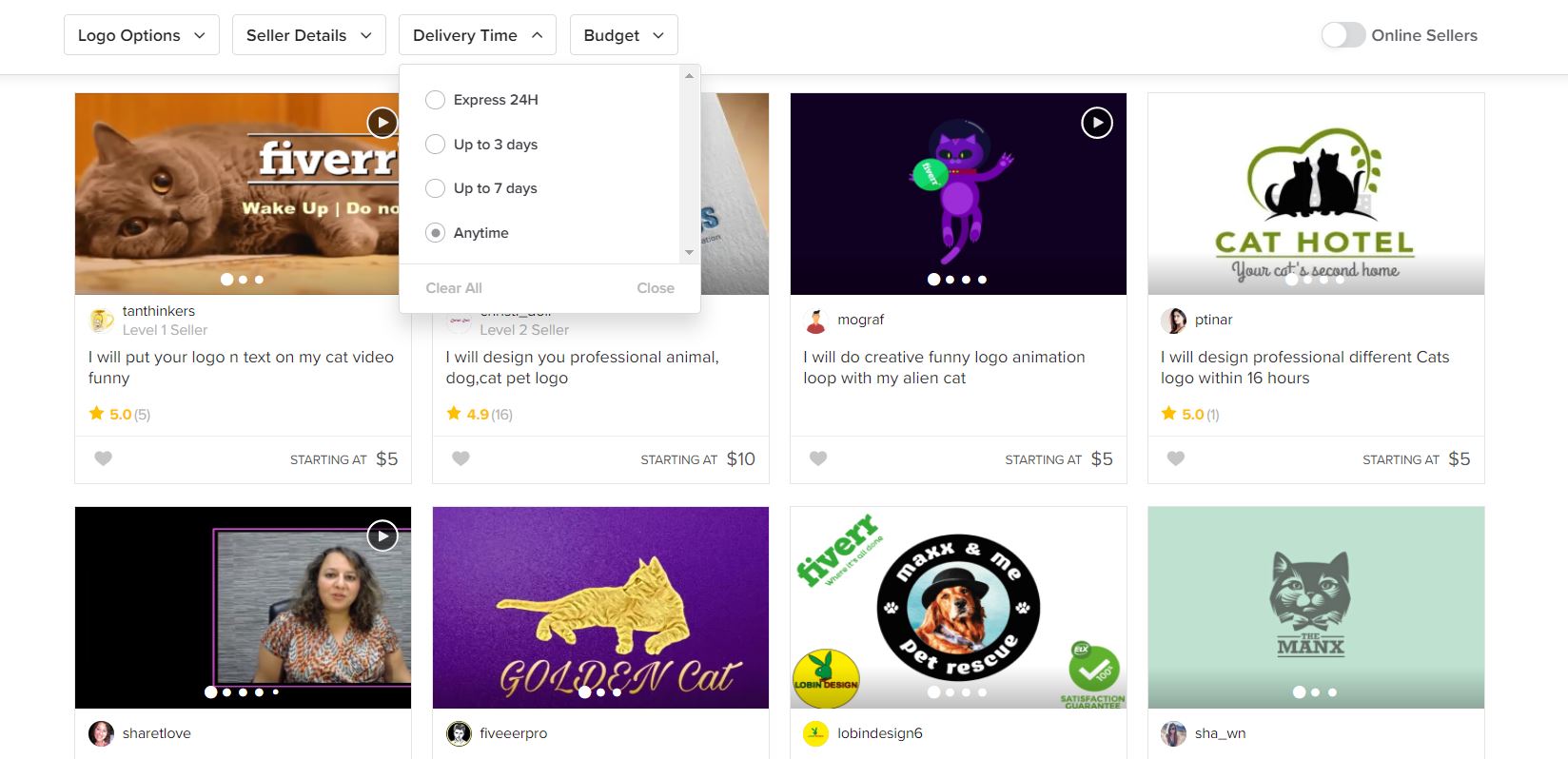 Don't miss our
pro tips on hiring the right logo designer on Fiverr
.
How to Make Your Own Cat Logo
If you're feeling creative, there are many online logo makers that don't require any prior design experience. My favorite is Wix Logo Maker. To learn more about it and see what it can do, check out our
full Wix Logo Maker review
. Wix Logo Maker is very user-friendly. All you really have to do is
go to the Wix Logo Maker homepage
, click
Start Now
, and answer a few questions about your brand and your design preferences. Then, the AI (Artificial Intelligence) system will generate a bunch of logos for you to choose from.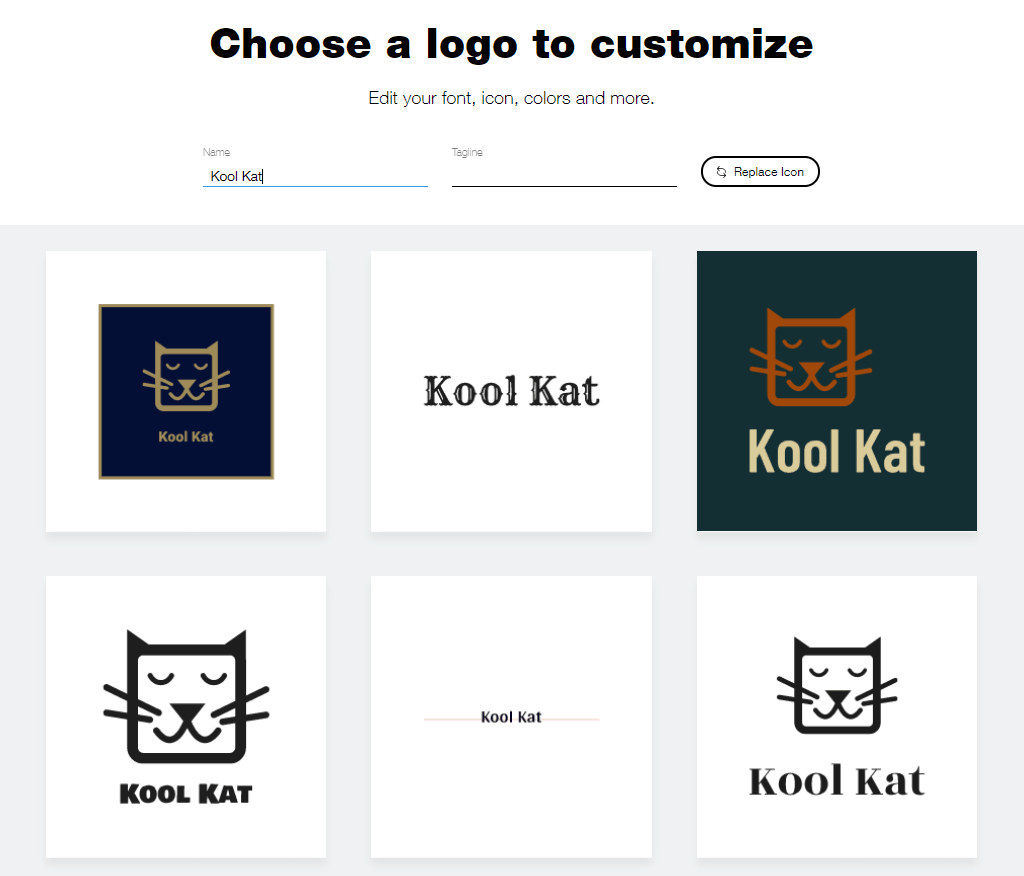 If the perfect logo isn't visible among the choices, rest assured – simply select the one that closely matches your vision. You have the freedom to personalize all aspects of your logo using the drag-and-drop editor, which encompasses fonts, colors, and layout.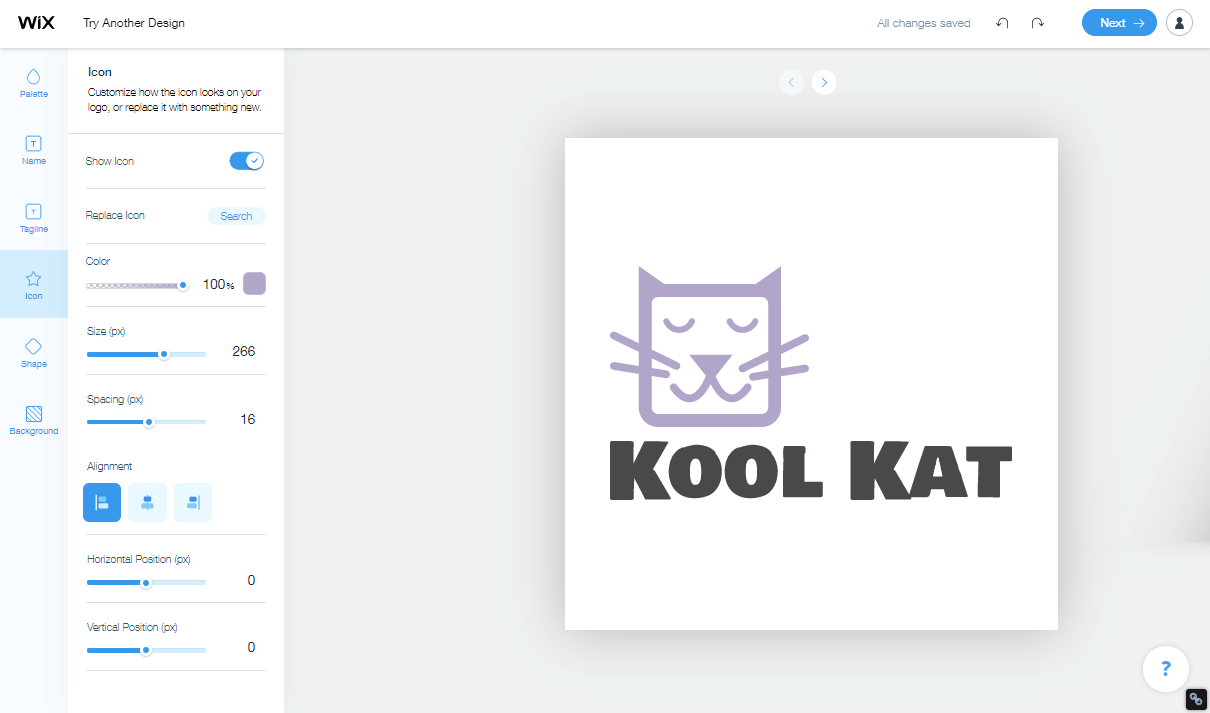 It's completely free to design a logo with Wix Logo Maker, but if you want to use your logo for commercial purposes, you'll have to choose a plan and pay.
You can also download a low-quality free version to use for non-commercial purposes – or use it as a draft to send to a designer on Fiverr, to give them an idea of what you're looking for.