Keep reading to find out exactly how you can hire a pro designer for your new logo for just $5!
---
9 Best Calligraphy Logo Designs
My colleague ran an experiment trying out some of the top logo design services and compiled a review with his findings. One of these tools even created our new logo design! Head to my colleague's
comprehensive logo design service comparison
 to see how each service ranked.
How to Get a Professional Logo Design for $5
It sounds impossible that you'd be able to get a bespoke, professional logo design for such a low price – especially because calligraphy styles often reflect a luxury market. Before I found Fiverr, I'd have thought the same. Freelancing website Fiverr is home to a whole host of creatives-for-hire, including logo designers. Designers can set their own prices for different projects or "gigs", but the starting price for many Basic packages is only $5. With so many designers available specializing in different styles, you're sure to find one that meets all your needs. To get started,
head to the Fiverr homepage
 and type "calligraphy logo" into the search bar. The gigs that pop up in the results will feature the best-matched freelancers. Take your time looking through the results until you find a gig you're interested in.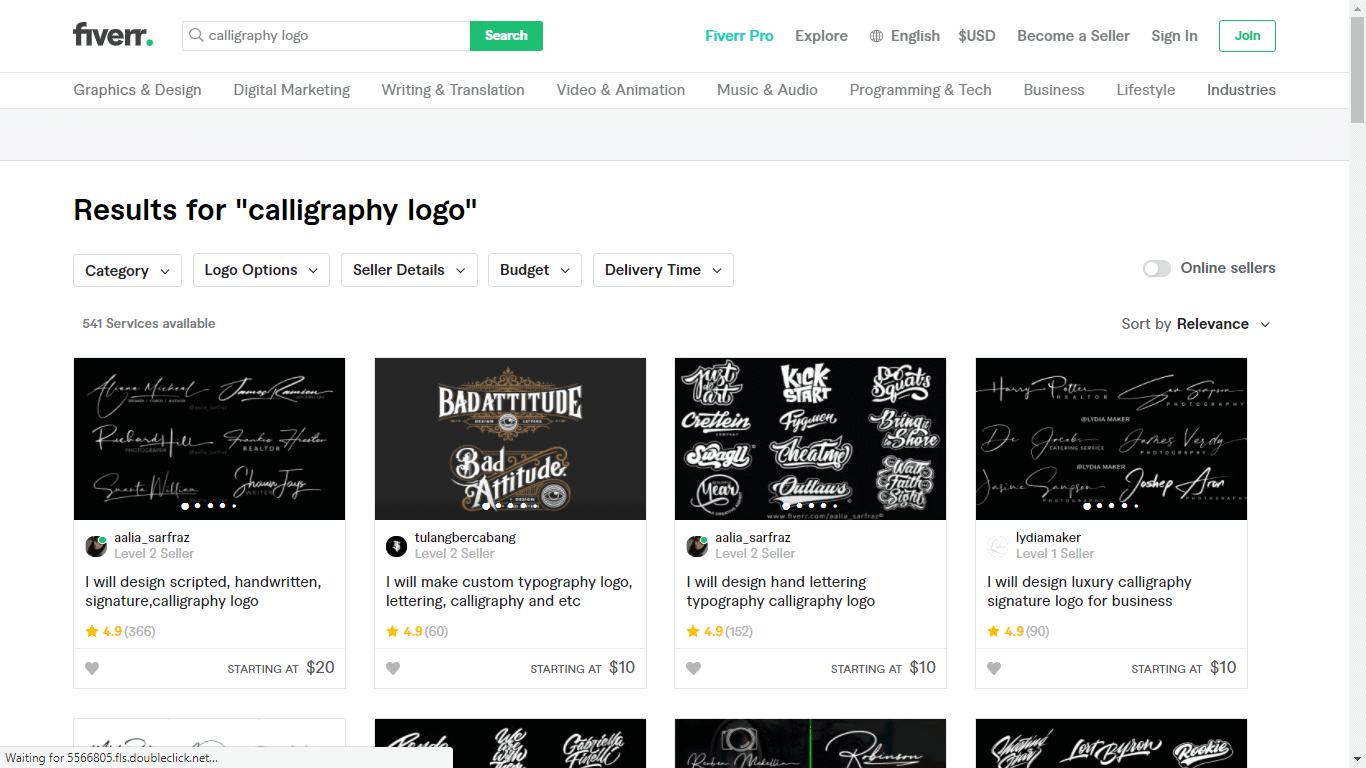 Click on a gig to see more details. On this page, you'll find the "About This Gig" description, customer reviews, portfolio, and package pricing. You'll also be able to read about and compare what services the designer offers in each of their packages to decide which one you'll need. When you're ready to move on, click
Continue.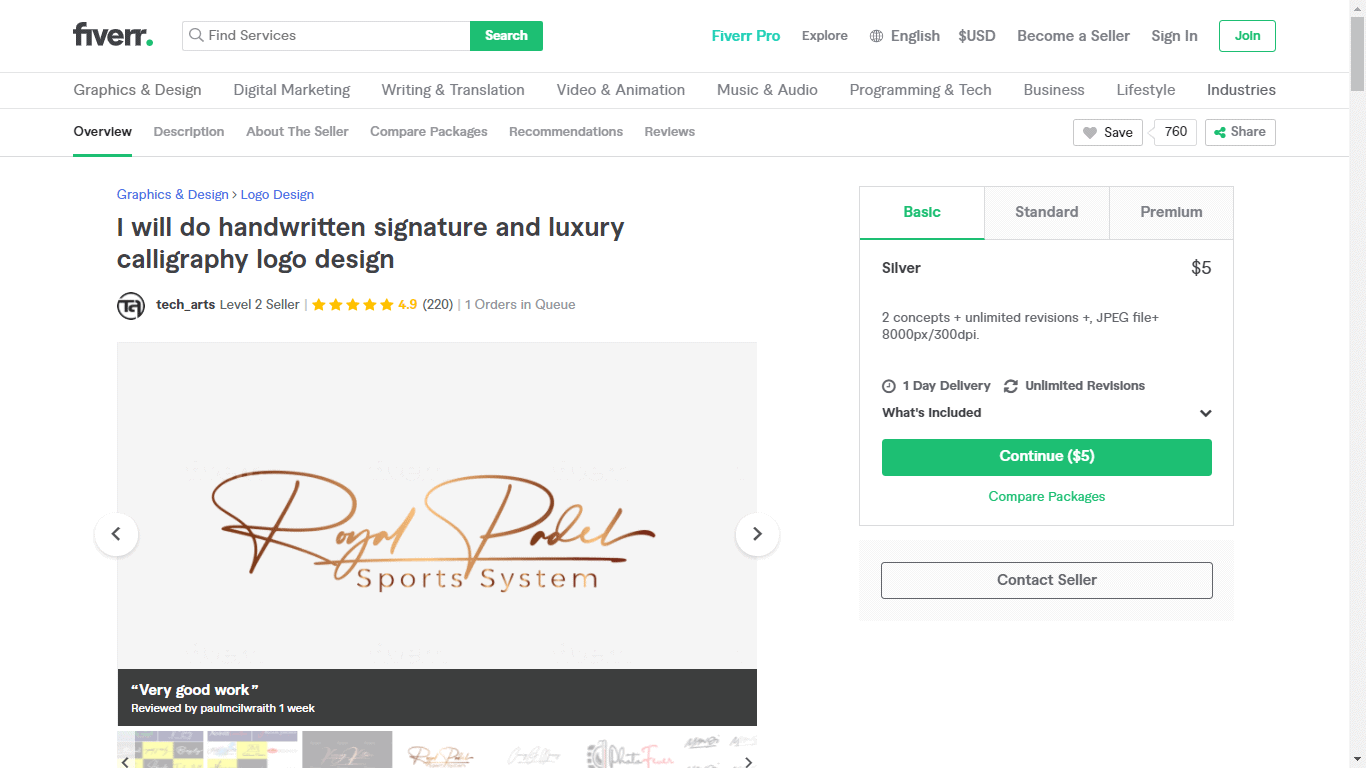 On the payment preview page, you'll see the price for your selected package and a breakdown of everything it includes. Review this information, then click
Continue to Checkout
when you're ready to hire the designer. After you've entered your payment details, you'll be able to fill out a short design questionnaire to complete the process.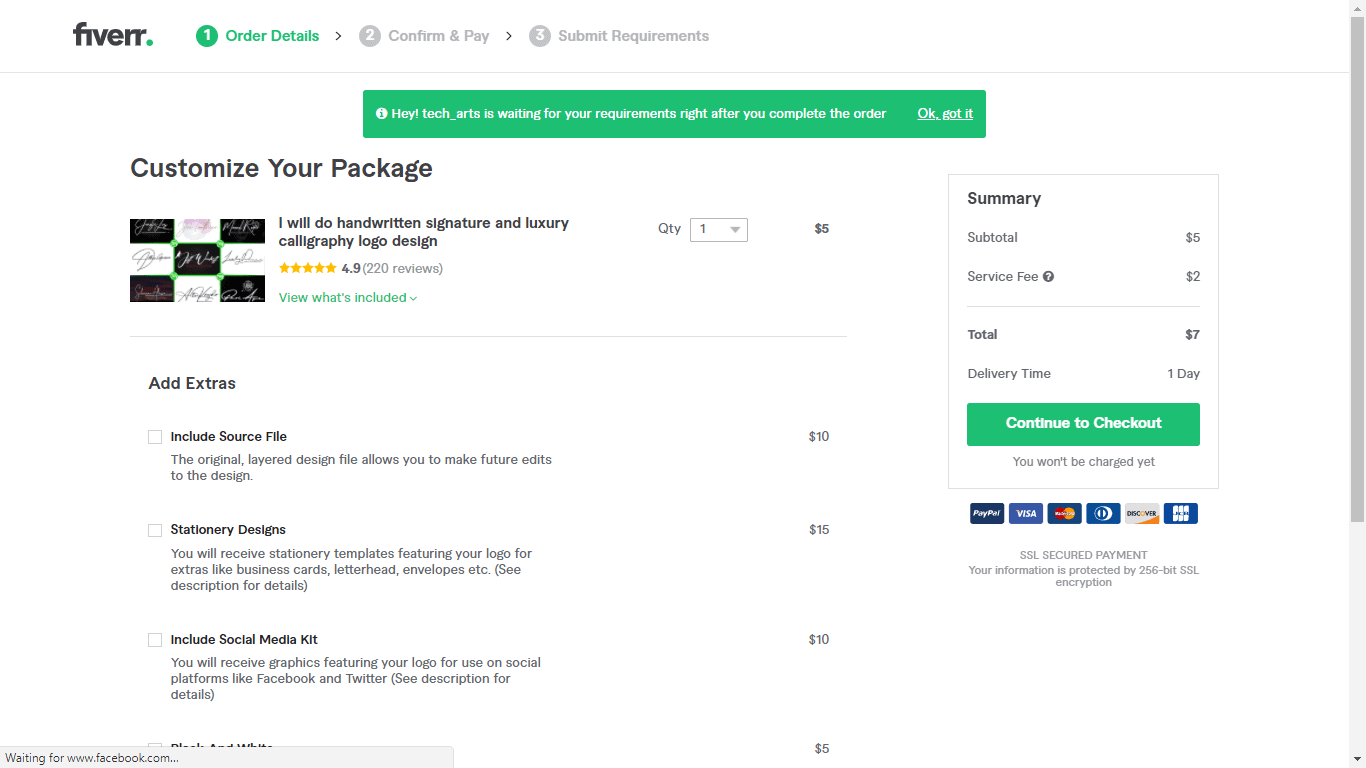 Fiverr's quick and easy hiring process is just one of its perks – here are a few others:
Peace of mind – Your upfront payment will be held in escrow until you receive your logo. If you're happy with the final product, you can then authorize its release to the freelancer.
Never any unexpected fees – You can never be charged more for your logo than you pay initially unless you choose to add extra services to your package later.
Seller levels – Every designer is placed into a seller level based on their time on the site and customer reviews. Choose a designer with a higher seller level to better guarantee a quality service.
Easy searching – Use the expansive search filters like logo style, delivery time, budget, and seller level to narrow down your designer results.
Get more advice from our experts on hiring the right designer for you and
read our Fiverr Logo Review
.
How to Create Your Own Logo
If you want to go the DIY route, I always recommend using an online logo maker. Using a logo maker isn't necessarily less expensive than other options – you still have to pay to download high-res files at the end of the process – but they're affordable, easy to use, and give you full creative control. My favorite tool to create logos is Wix Logo Maker. It uses intelligent AI technology to gather information on your design preferences, then uses this data to generate logo template suggestions tailored to you and your business. You can then use the extensive editing tools to refine your favorite template until it's perfect. To get started with Wix Logo Maker,
head to the Wix Logo Maker homepage
 and create a profile. Enter your company name and tagline and click
Let's Go.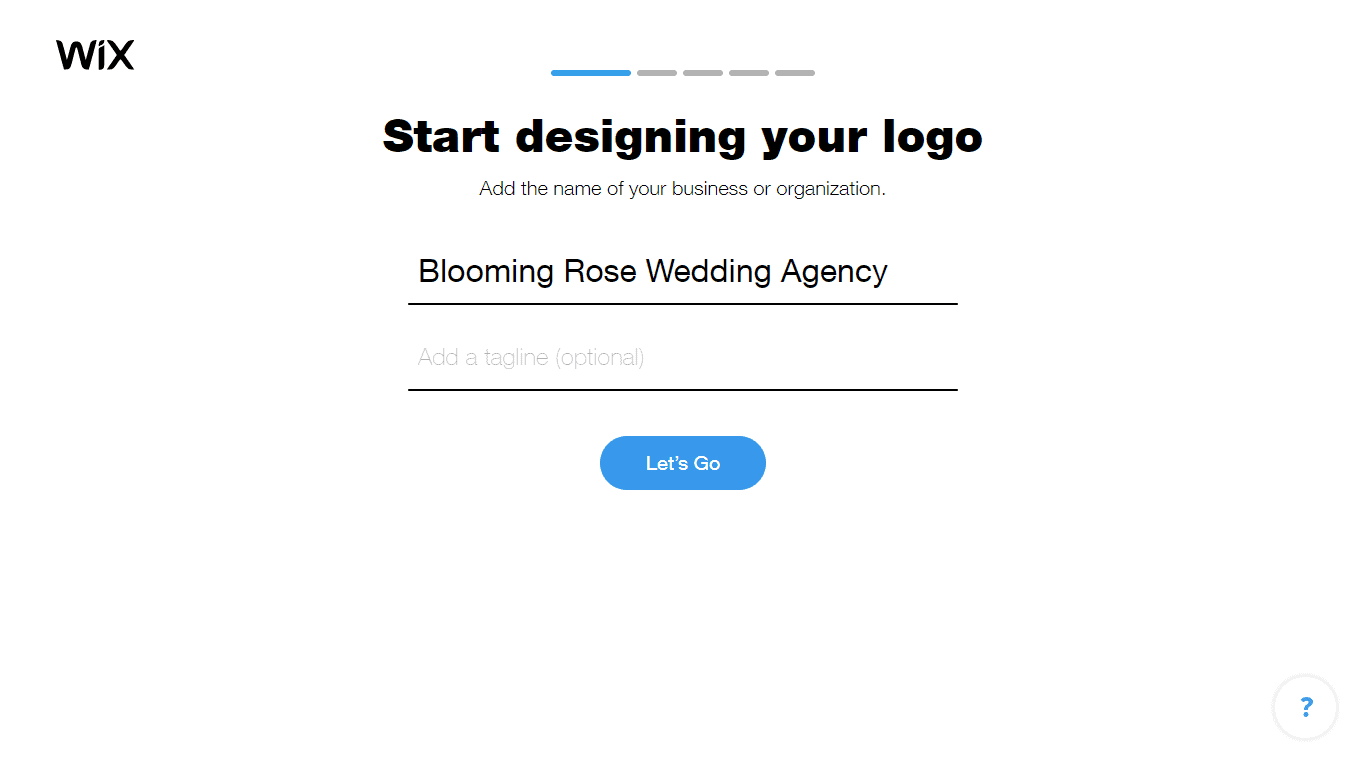 Begin typing your industry into the search bar and select it from the dropdown menu. Even at this early stage, the AI is learning, and whatever you choose here will influence your templates later on, so try to find the closest match possible.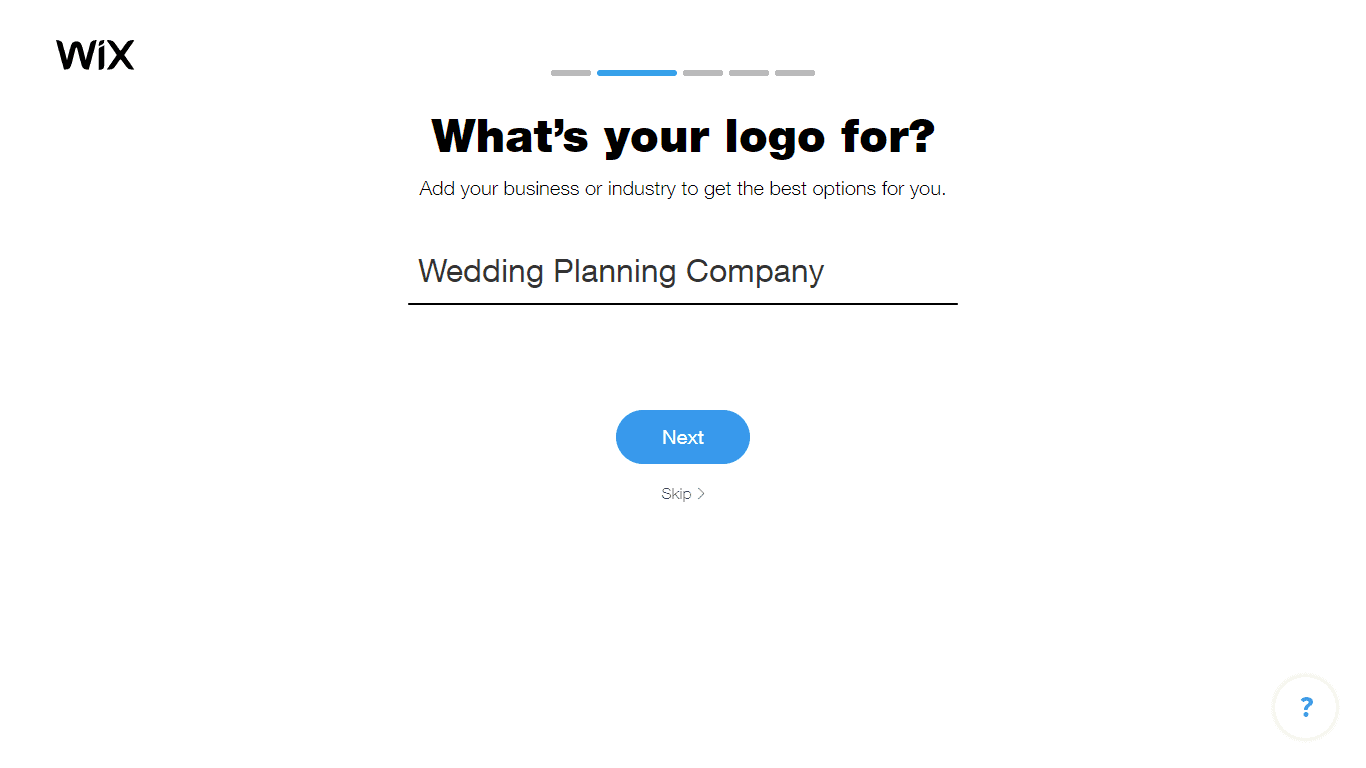 When you envision your logo, what vibe does it give off? Is it classic, modern, fresh, or creative? Choose the most applicable words from the group of adjectives on offer.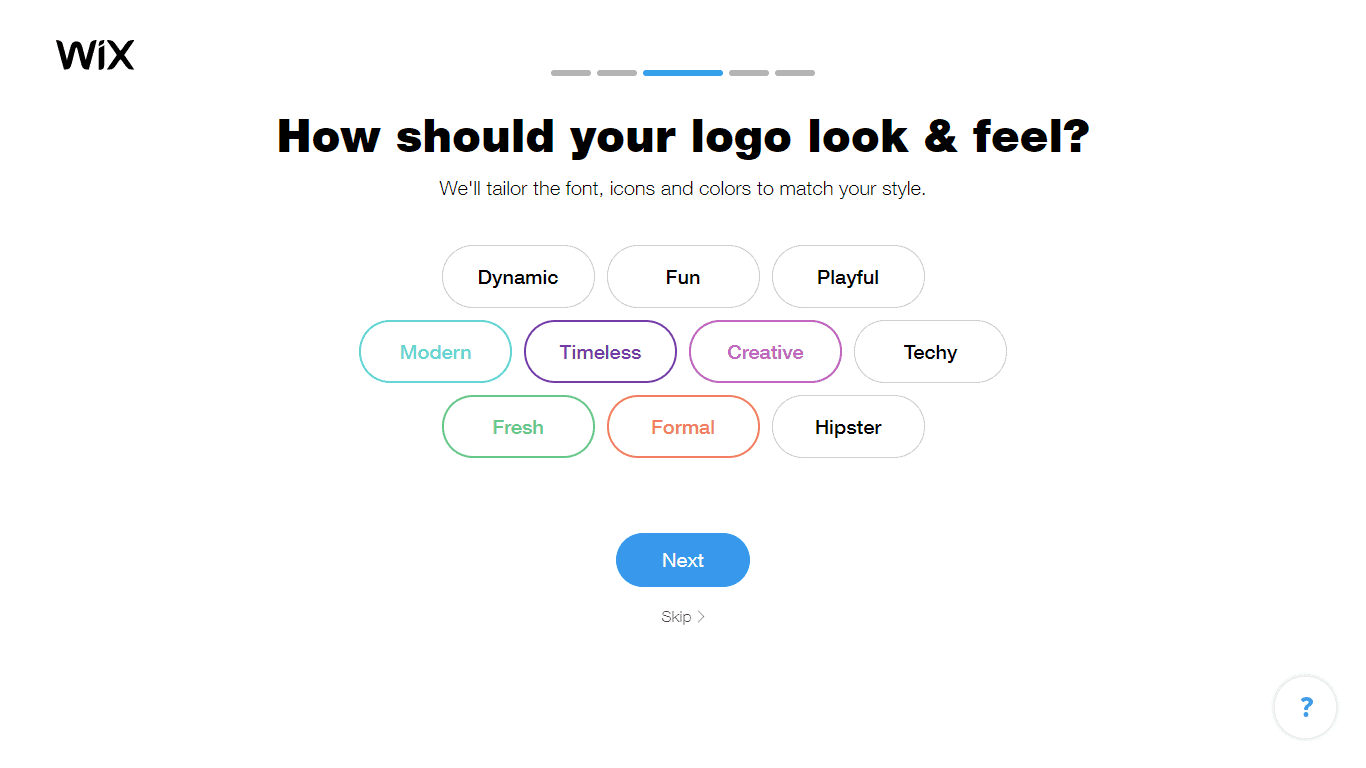 What design styles do you prefer? The sequence of logo pairs helps the AI learn what sort of icons, text, and styles you like best. Don't overthink it, just choose your favorite each time.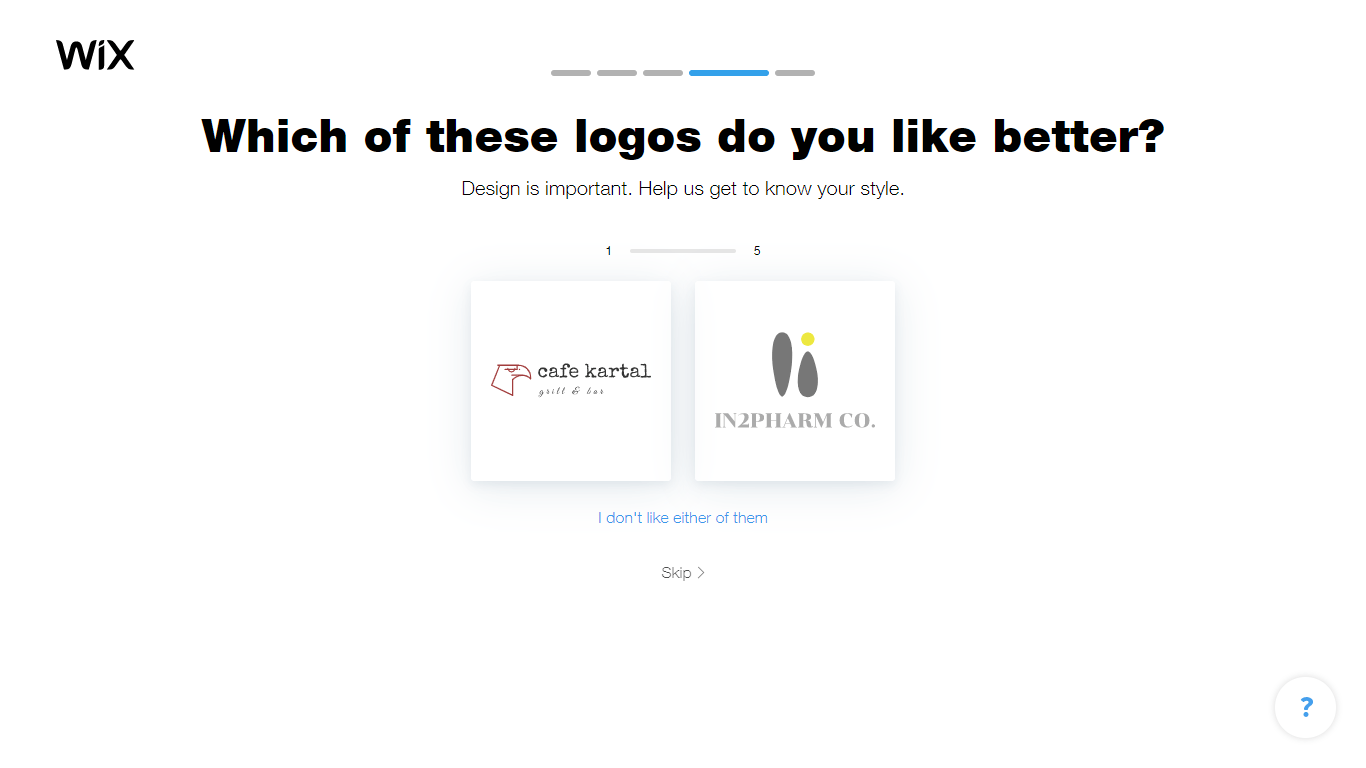 Where do you intend to use your logo? Choose from options like social media, website, merchandise, and presentations.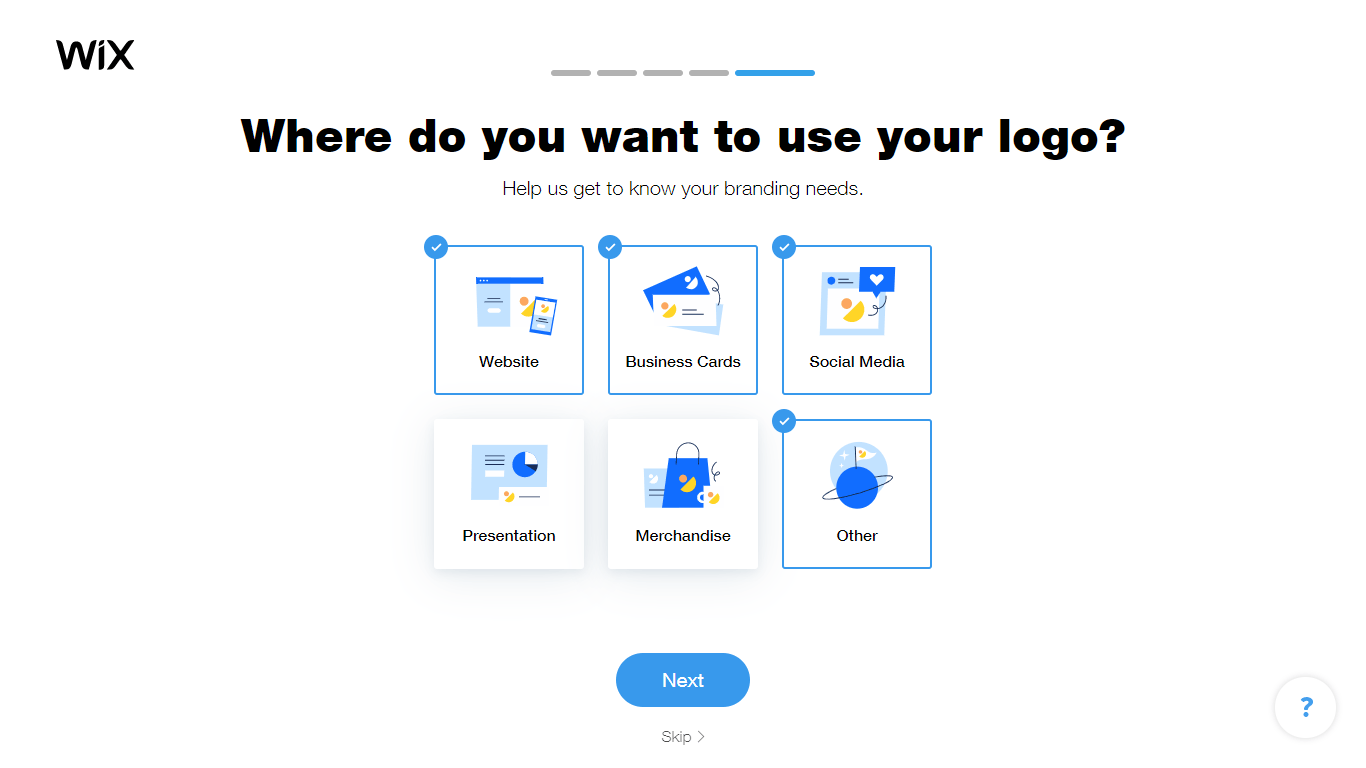 And now for your personalized logo templates! There are pages and pages of these to review, so take your time exploring your results.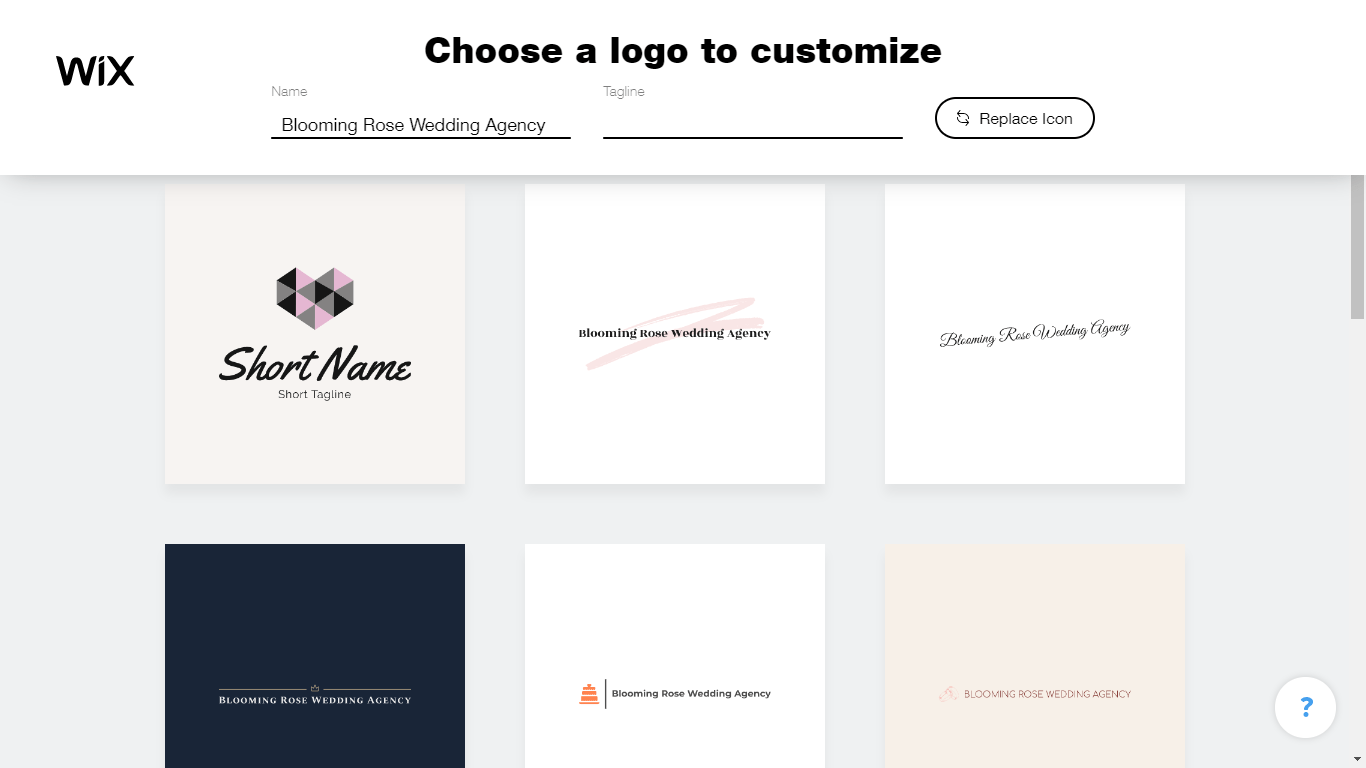 You can click
Replace Icon
if you'd like to see a specific type of icon in your results. Search for an industry term or something that matches your company name.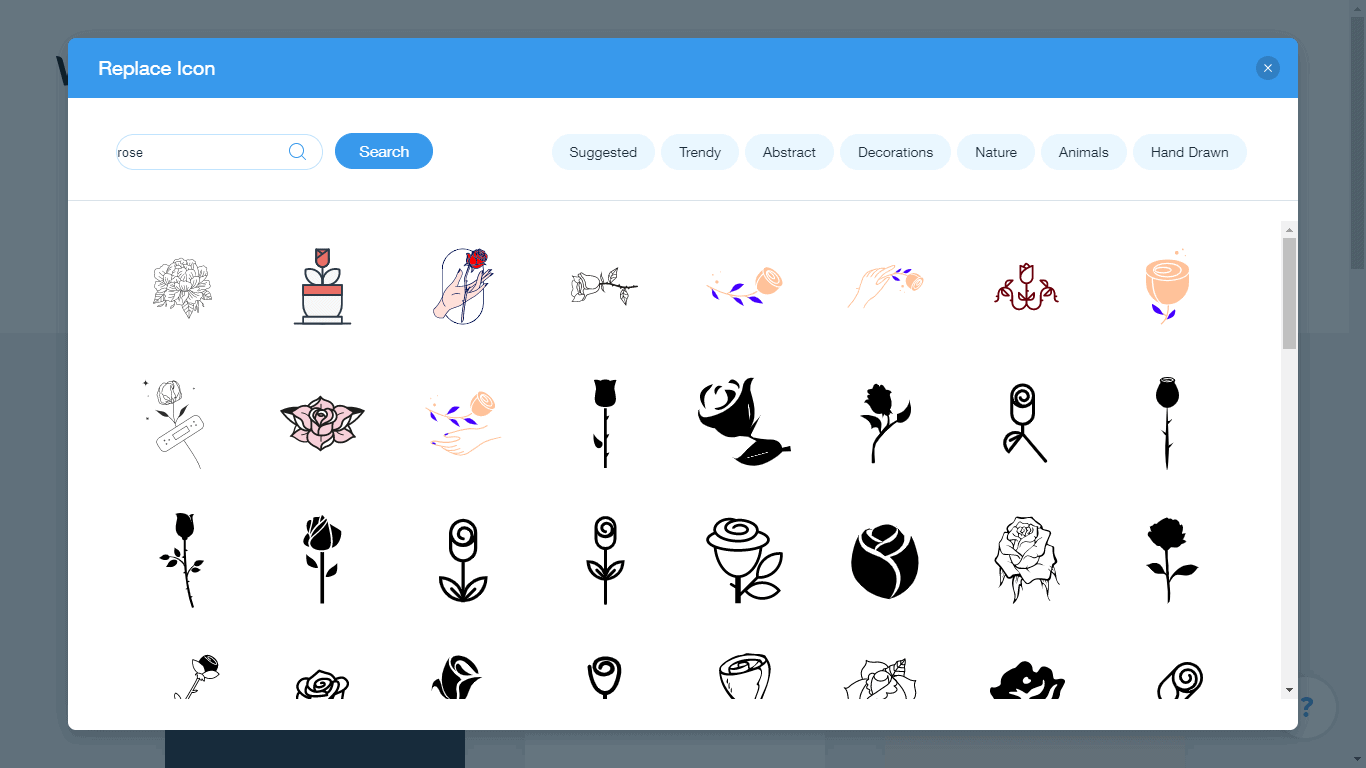 Ready to edit? Click on your top logo template to move onto the editing stage. Here's where the creative fun begins. To make your design your own, take advantage of the logo editor's customization tools, like preset color palettes and thousands of icons. There are more than 200 fonts to choose from, and many calligraphy styles that could be perfect for your logo.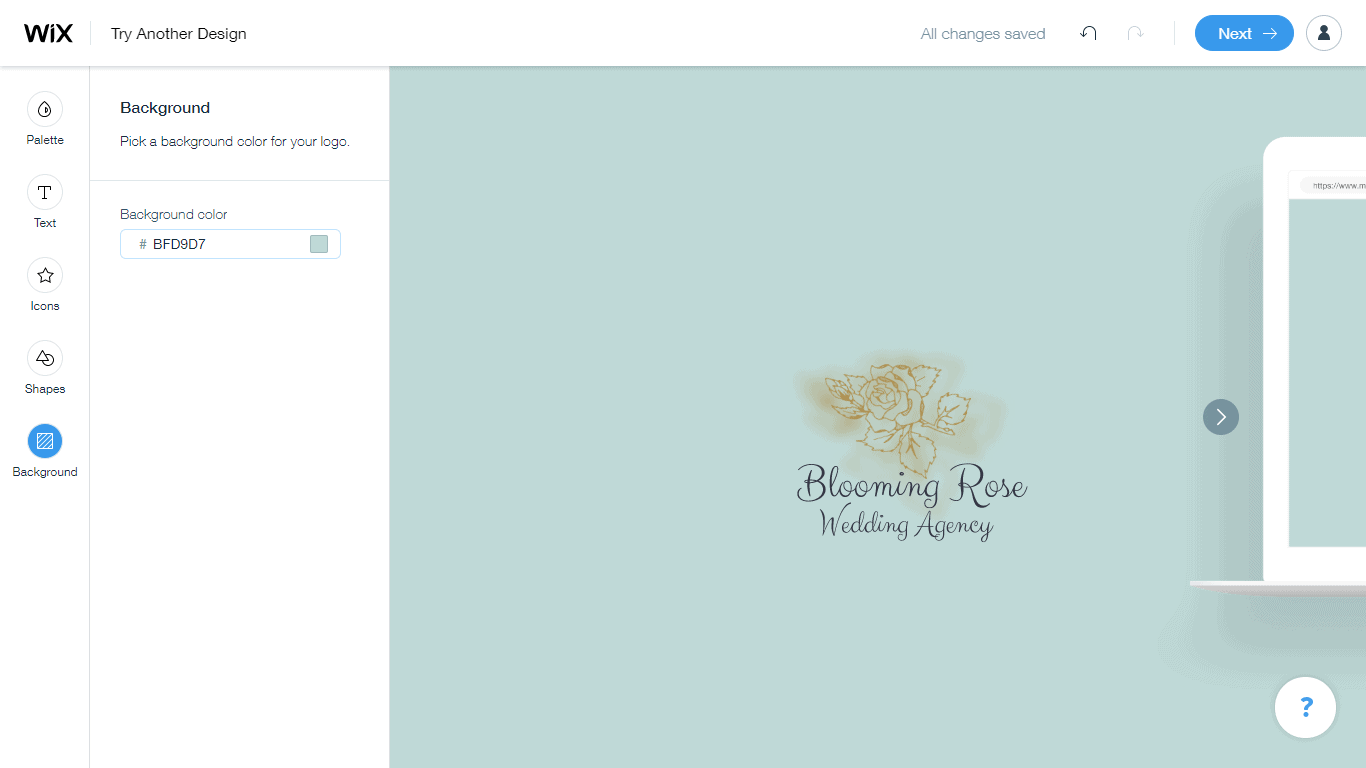 Once you've finished with your edits, click
Next
when you're ready to download your new logo. Choose a package type and pay to get a high-resolution format of your logo, which will look great wherever you need to use it.
Wix Logo Maker Alternatives:
LogoMaker – Pushed for time? Use Logo Maker to design a simple but effective logo in just four, quick steps.
DesignEvo – If the concept of templates appeals to you but AI isn't your preference, then DesignEvo presents a more suitable choice. You'll have access to a selection of over 10,000 logo design templates, each demanding minimal editing on your part.
Interested in Wix Logo Maker? Read our
in-depth Wix Logo Maker review
to find out more.
In Conclusion
Your new calligraphy logo deserves an expert eye and you deserve a designer who works within your budget.
Fulfill both needs by heading to Fiverr and hiring a skilled logo designer at a minimal cost – only $5
. At such amazing rates, what do you have to lose?
Wix Logo Maker is the best DIY tool for when you want to take your design into your own hands
. Modern AI technology takes logo creation to another level – doing some of the hard work for you, while still allowing you to customize the design to your heart's content. Still on the fence about which service offers the best value? Head over to my colleague's
comprehensive logo services review
 to check out more design options.