Jump ahead to learn how you can hire a logo designer for just $5.
I'll also show you how you can DIY your own for free. But first, let's take a look at my favorite cake logos.
9 Best Cake Logos
Finding the right logo design service for you can be a daunting task. In a bid to find a new logo for Website Planet, my colleague recently tested several logo design services against each other, with some surprising results. To see how Fiverr and the other services held up, check out his
expert logo comparison.
How to Get Your Cake Logo for Just $5
What if I told you that you could get your perfect cake logo professionally designed for less than your favorite street-food lunch? Or your morning cup of coffee? It's true.
Logo designers on freelance platform, Fiverr, offer packages for as low as $5.
Finding and hiring a logo designer from Fiverr is really simple. First,
go to the Fiverr homepage
and search for cake logos. Scroll through the results to find a designer with a profile that you like the look of.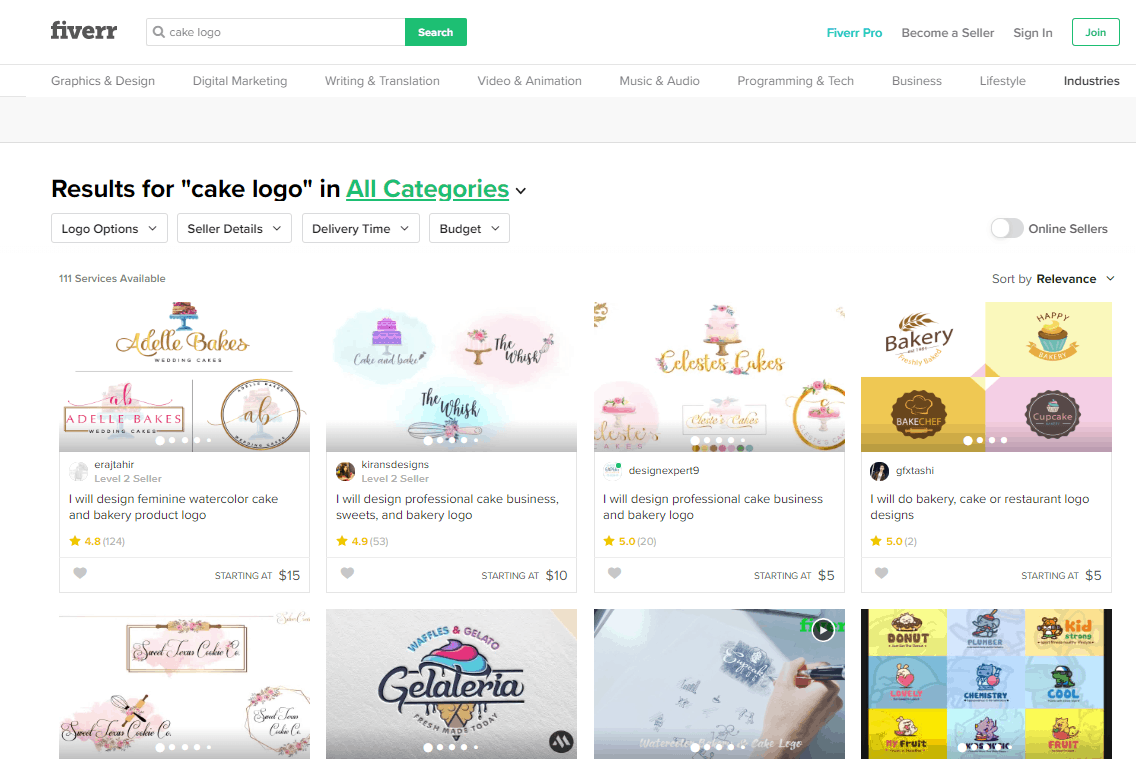 Click on a designer's profile to explore their full portfolio, package details, and their 'About this Gig' section for a better idea of what they can offer. This is also the place to check out reviews from previous clients.
From here, you can directly message the designer for more information or click
Continue
to move onto the payment page.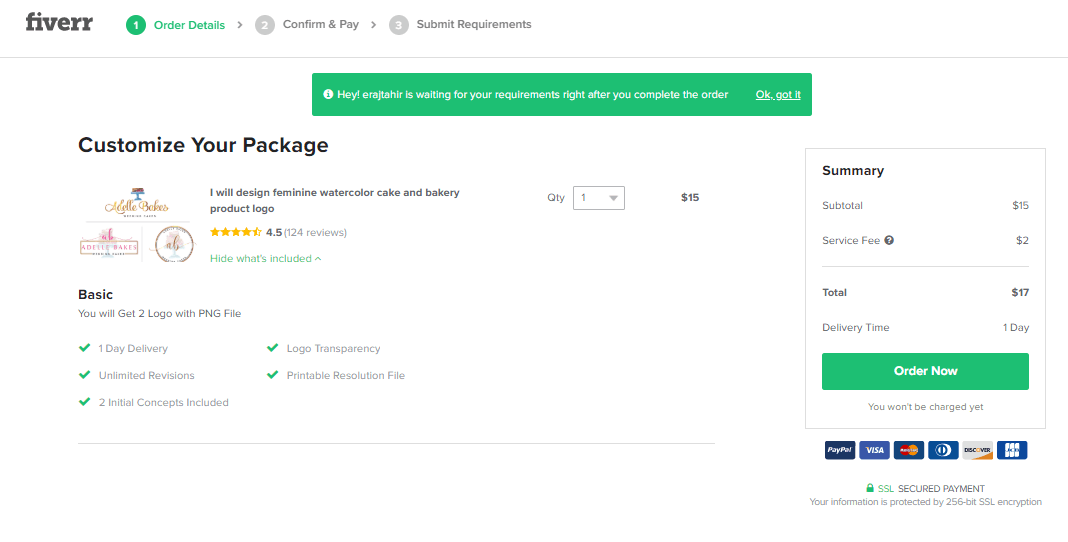 Some designers will offer extra services for an additional charge, such as a social media kit or a vector file.
In this example, the designer offers unlimited revisions, two initial concepts, and one-day delivery in their Basic package. If you'd like to include any additional services, you have the option to add them at this point or continue with the existing package. Simply click the "Order Now" button once you're prepared to finalize the payment. Once done, your logo design will be swiftly initiated! Here are some other great Fiverr features:
Fiver Pro – If you have a little more money to spend on your logo, hire a Fiverr Pro freelancer. These designers have been vetted by Fiverr employees and are certified to operate at the highest level of customer service and work quality, with years of professional experience.
Seller levels – Fiverr categorizes its freelancers into levels based on how long they've been on the site, positive client feedback, and the number of projects completed successfully.
Designer options – There are thousands of designers on Fiverr, each with their own design specialty. So you're guaranteed to find a freelancer with a style that matches your needs.
Payment protection – You'll pay upfront, but the money is held by Fiverr and not released to the designer until you're 100% satisfied with the work completed.
Want to know more? Read our
expert Fiverr review
to see some logo samples.
How to Make Your Own Logo
If your creative juices are flowing and you want to make your own logo, using a logo maker is the best choice.
Although these options market themselves as being really easy to use, they do require some time and artistic ability to be done well.
If you're up for the challenge, my recommendation is Wix Logo Maker.
There are lots of logo makers to choose from, but I think Wix Logo Maker combines the best features in one platform.
To get started,
go to the Wix Logo Maker homepage
 to sign up for a profile first. After you've done that, Wix Logo Maker's AI-wizard will ask you to enter your company name and tagline.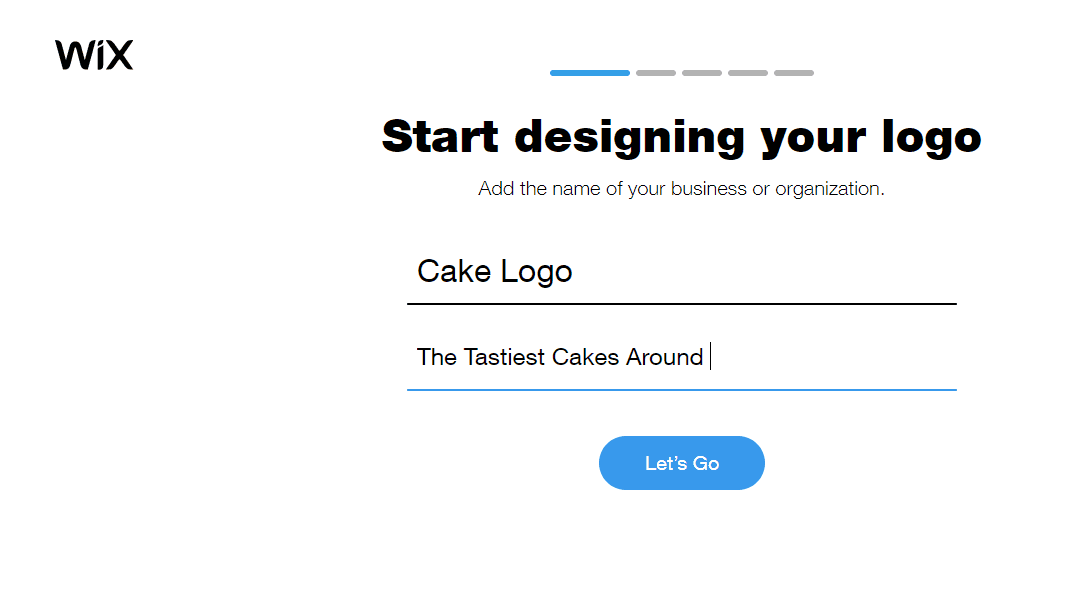 You can then add your industry (I chose cake decorating portfolio) to help streamline your results.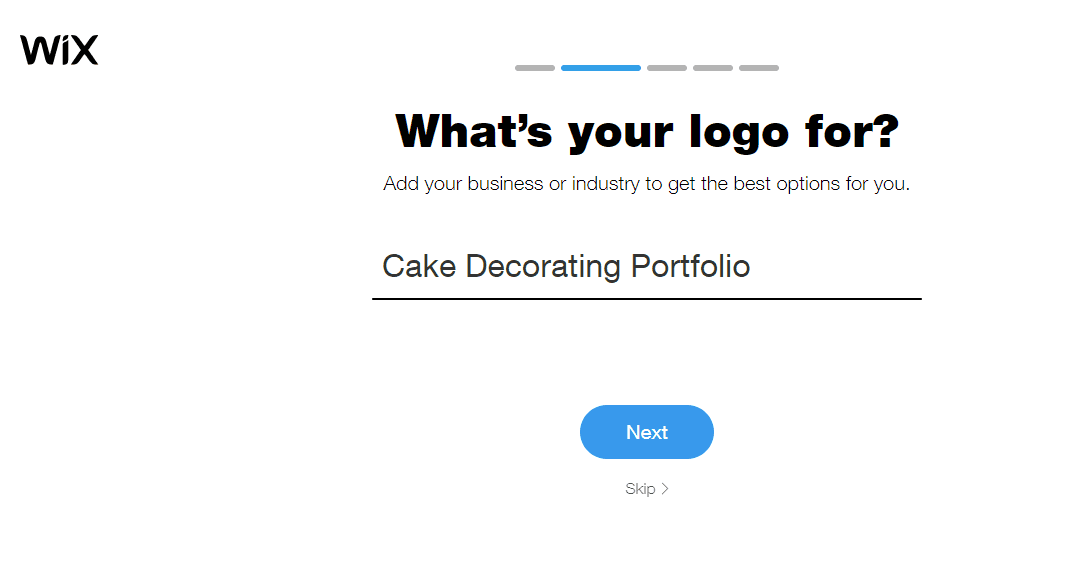 Wix then asks you to choose from a few adjectives, such as 'creative', 'timeless', and 'modern', to get a feel for your preferred style.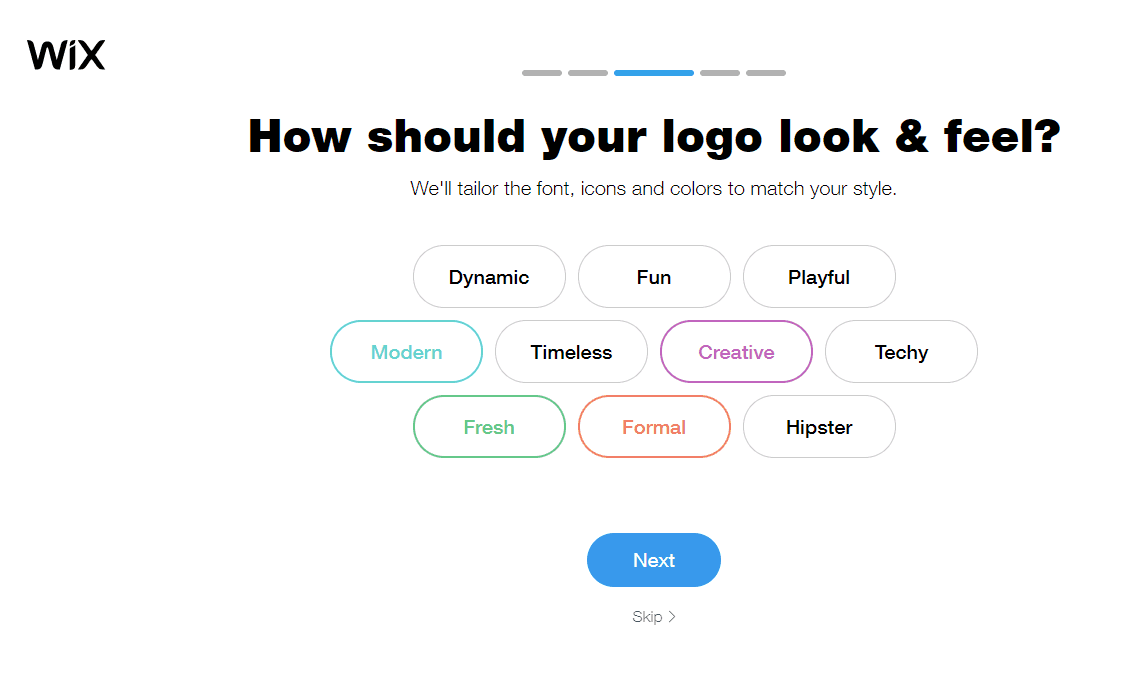 You then have to choose between a few logo pairs, deciding which one you like best. If you like neither of the logos, click
I don't like either of them
to move on to the next pair.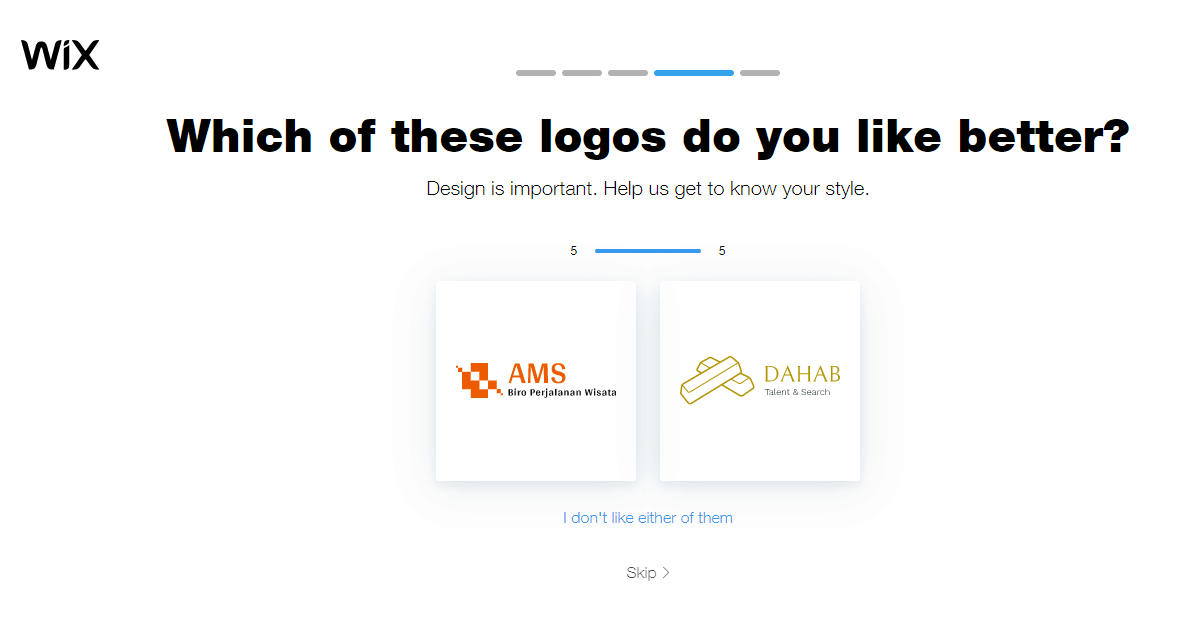 Next, tell Wix Logo Maker where you'll be using your logo, such as social media, business cards, or a website.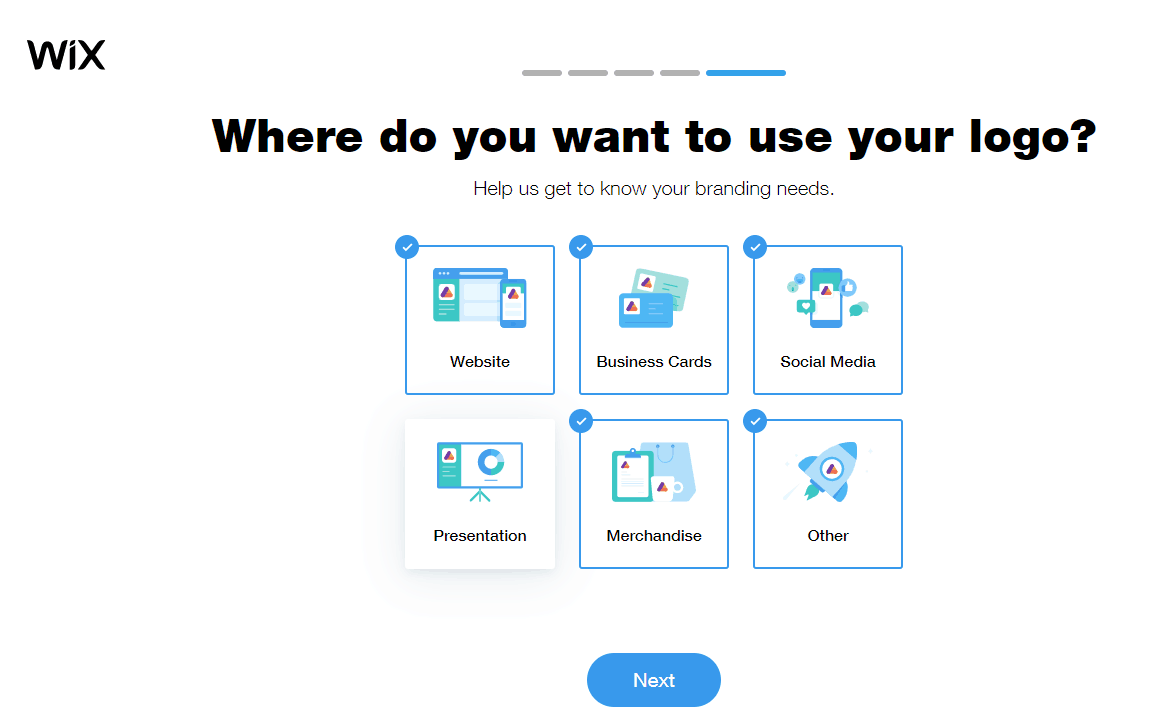 Once you've chosen your intended logo locations, click
Next
and the AI will generate your logo suggestions.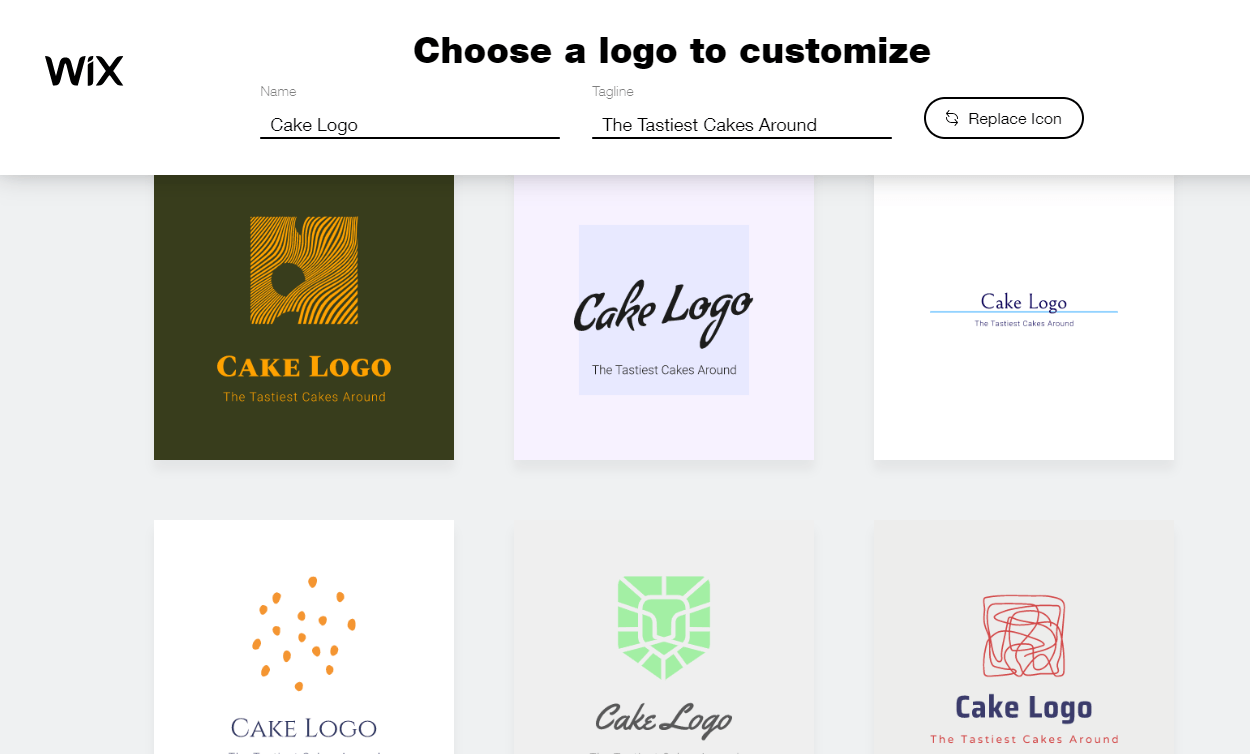 Not happy with the icons you see? Click on the
Replace Icon
button, search for cake icons, and scroll until you find one you like.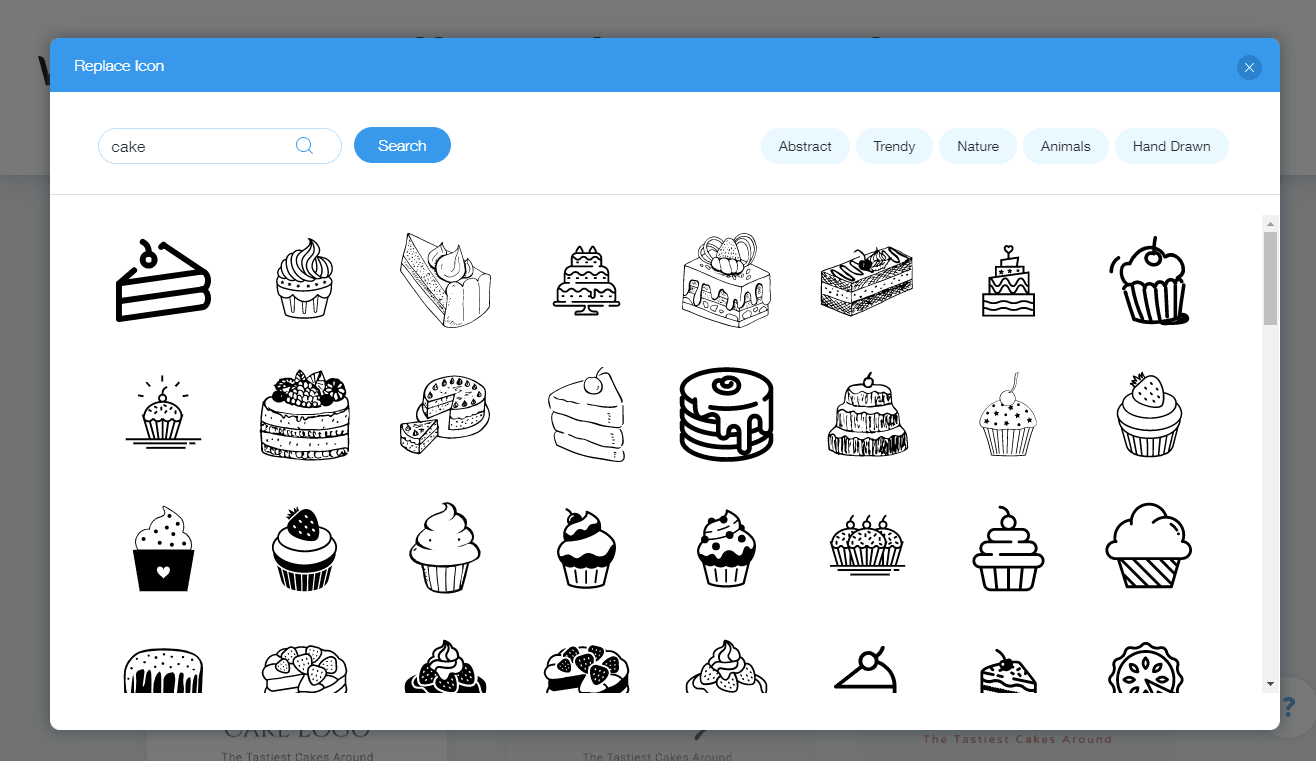 Once you've chosen the logo template you like best, you can customize it further using the editor (I changed some colors and added a border to mine) or head straight to the payment page to pay and download your logo in a high-resolution format.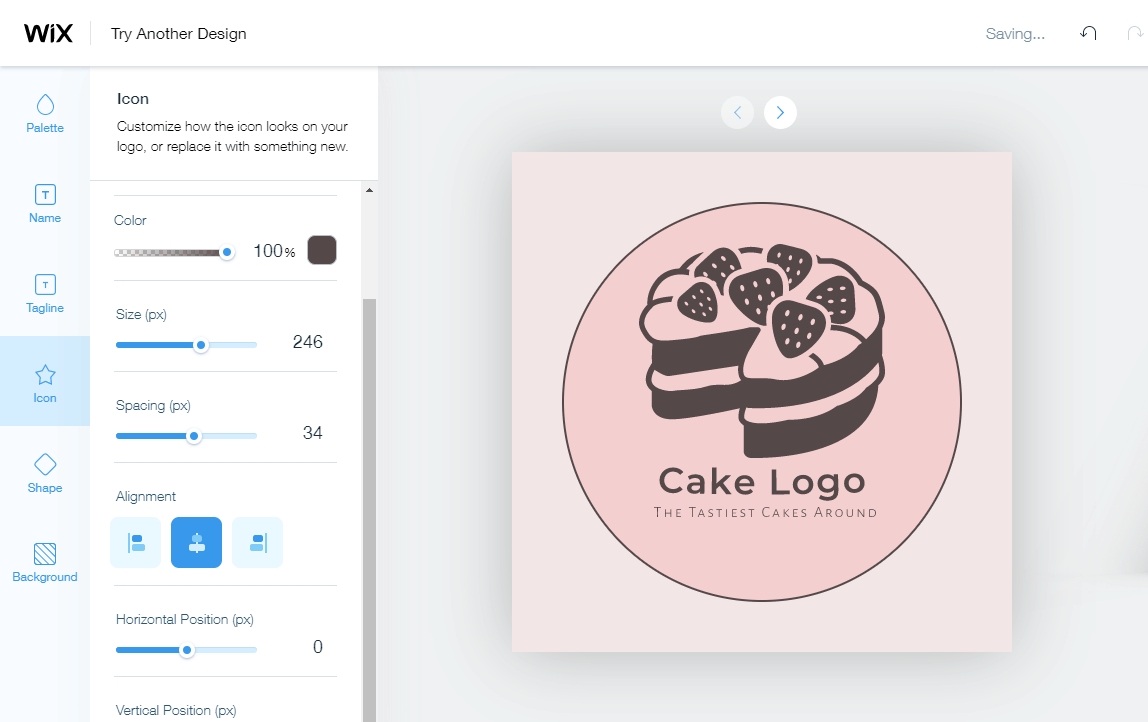 Find out more about Wix Logo Maker, including more logo examples, in our
in-depth Wix Logo Maker review
.
Logo Maker – Create your logo in four easy steps. The initial logo templates are simple, so they're the perfect base for further customization. Learn more about the design options it offers in our expert Logo Maker review.
Looka – With Looka, you can choose up to five icon options before your logo is generated. The suggested logos will only contain your chosen icons. In our in-depth Looka review, you can learn about what other features it offers for your logo design.
Final Thoughts
If you're looking for a professional cake logo design, I can't recommend
Fiverr
 highly enough. You really can't beat being able to hire a pro logo designer for as little as $5 – especially with the high-quality designs available for that price. You're also saving time and effort by outsourcing the work, and
Fiverr is often less costly than even the cheapest 'free' logo makers when you factor in the cost of the file downloads.
Ready to make your own logo anyway? Use
Wix Logo Maker
 for a quick, high-quality, DIY logo. If you're not sure a cake icon is right for your brand, browse
our round-up of the best food logos
for more inspiration. If you're still interested in finding the right logo making option for you,
read my colleague's detailed logo service comparison
for more insight into the most popular logo services available online.
A couple of other logo makers worth mentioning: