Jump down for my secret to finding a professional logo designer for $5.
Want to put your creativity to good use by making your own logo? Get inspired by my collection of book logos below, then read on to see which DIY logo maker I always recommend.
9 Best Book Logos
How to Hire a Great Designer for $5
An experienced designer brings a lot to the table. They'll be able to assess your company's brand and your industry in order to create an original logo that communicates your brand's aesthetic to your audience. And you can get access to a designer's insider know-how and skills for less than you might think. Fiverr is a great online marketplace for freelancers, where you can hire a professional designer to create a completely original book logo for as little as $5 – that's less than an actual book!
We tested a bunch of popular design services during our search for the perfect logo for Website Planet. The results were pretty impressive! Discover the winning design in our
comparison of the best logo design services.
Finding a Designer on Fiverr
Finding a book logo designer on Fiverr is easy – here's a quick walkthrough.
Go to the Fiverr homepage
 and type in a keyword or phrase in the search bar (e.g., book logo.)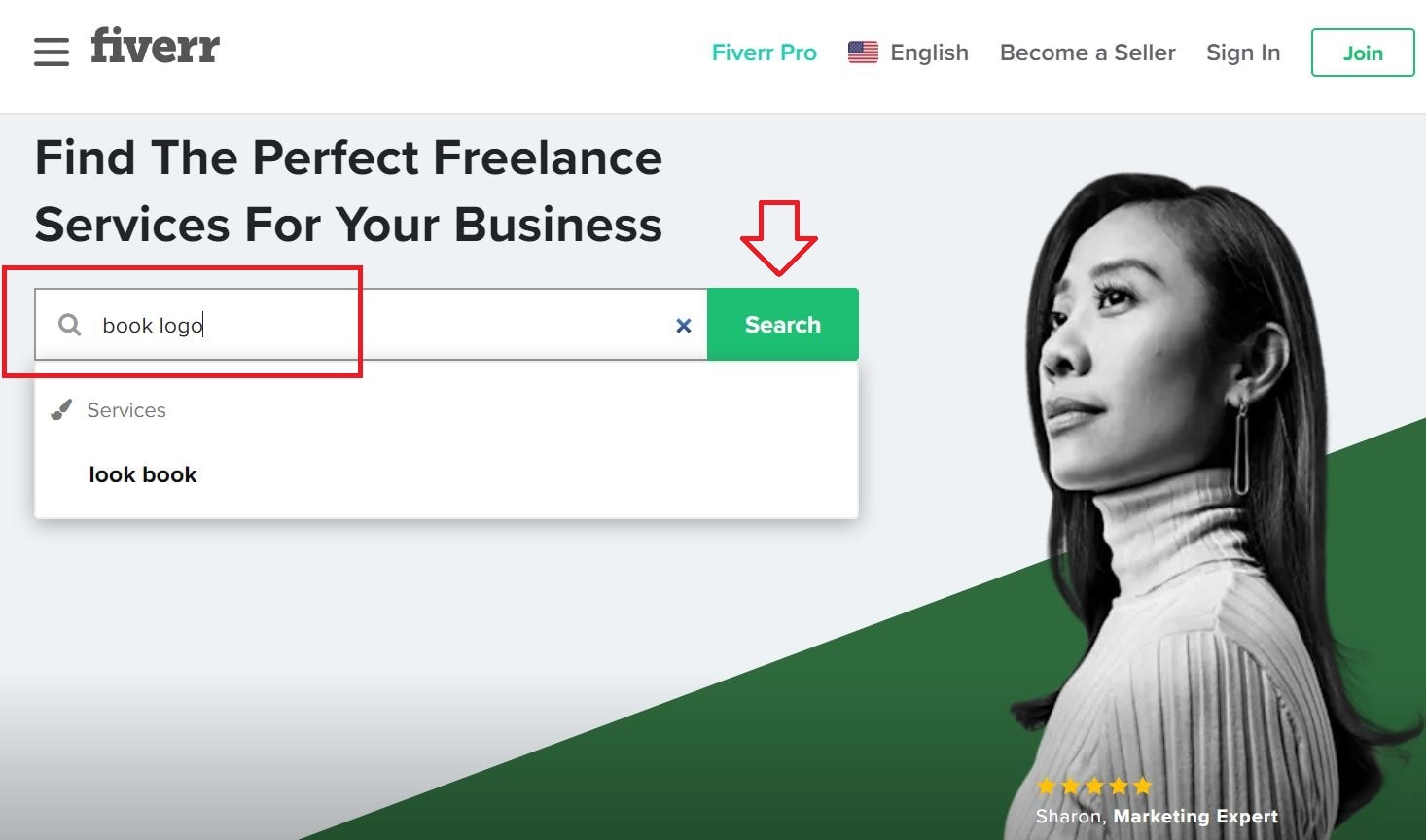 Expand the
Category
menu in the search filters, then select
Logo Design
.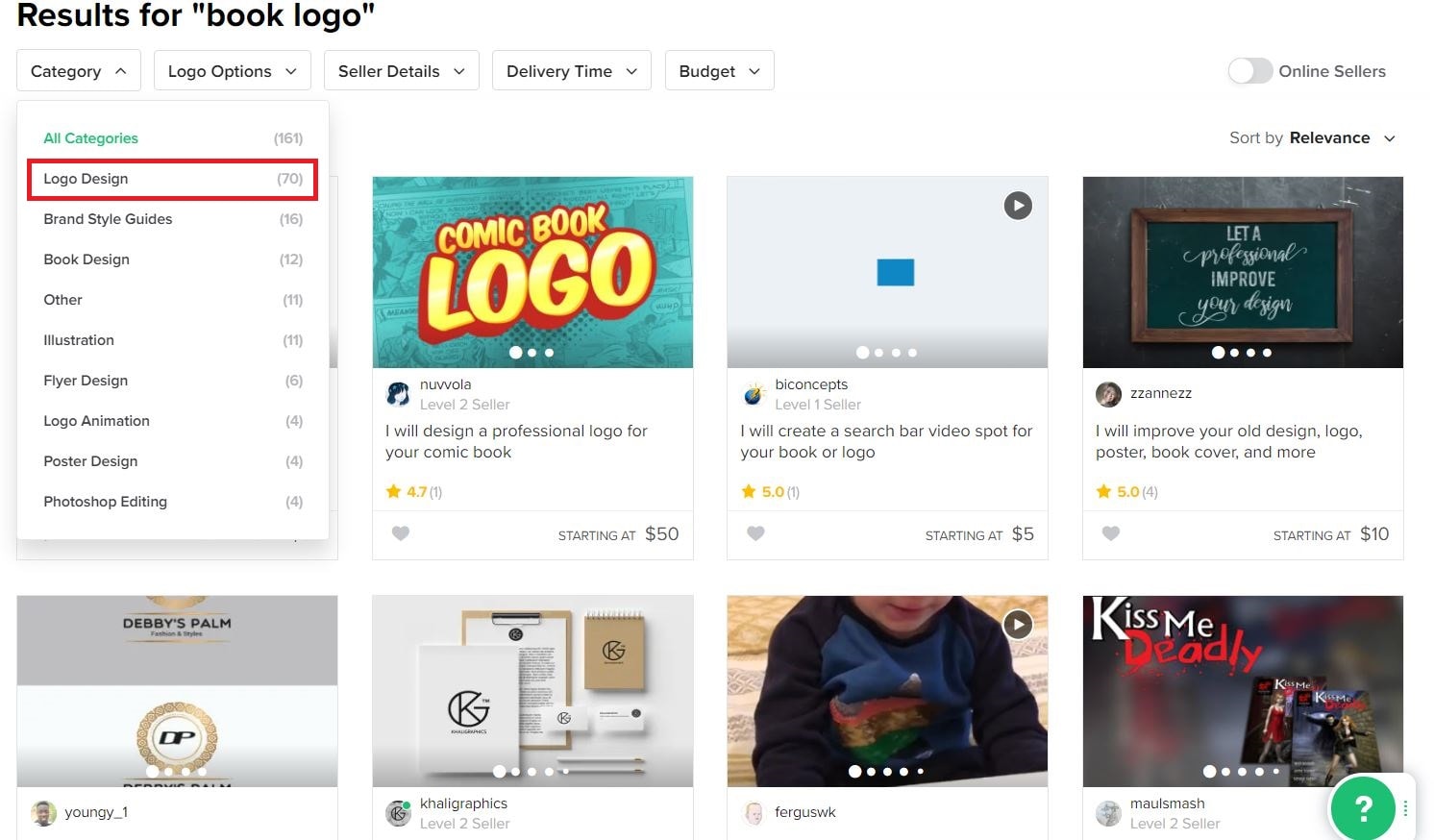 You can refine the search results by setting the delivery option, seller details, and price range. You can also search by logo styles (e.g, minimalist) if you have a certain look in mind.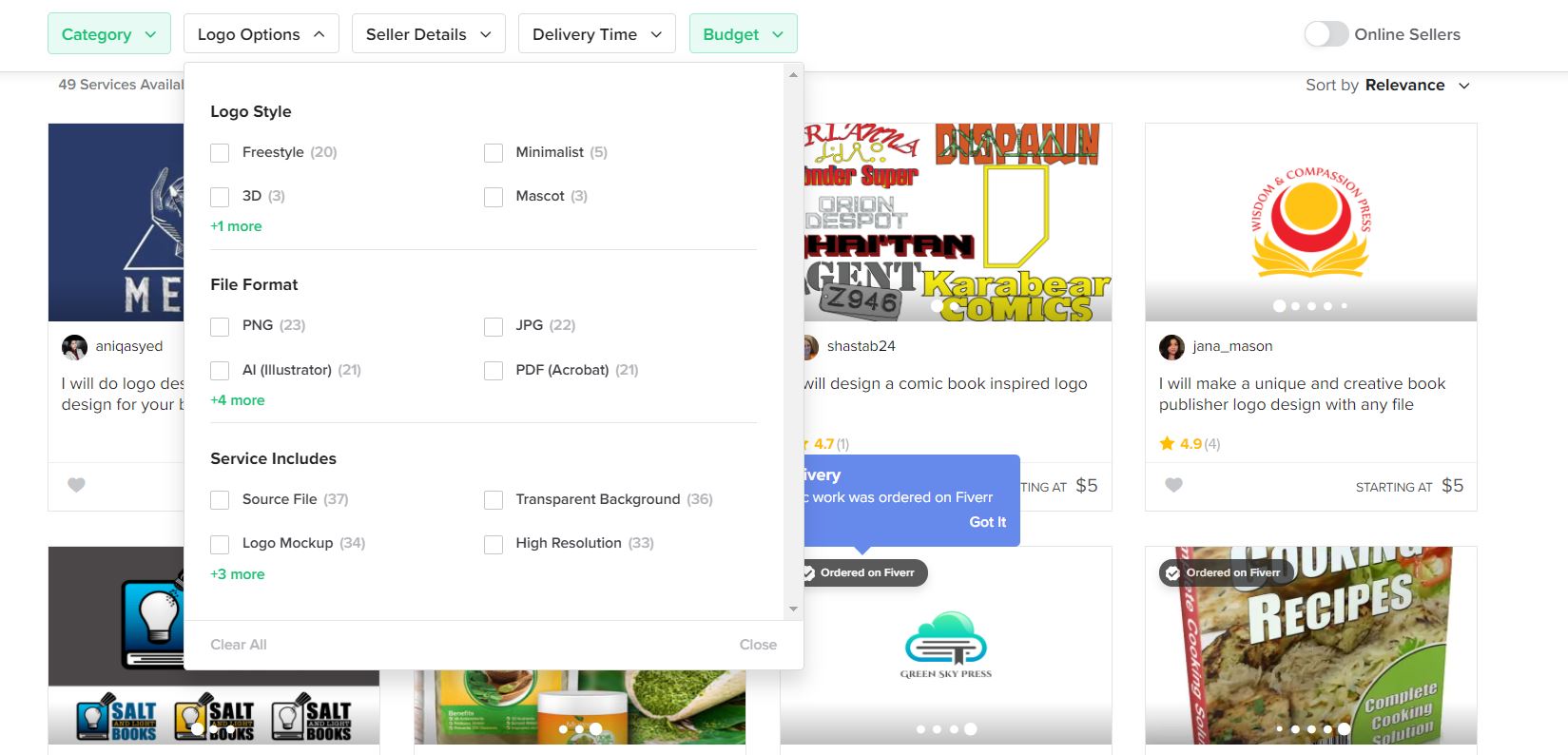 Click on any designer to view their portfolio and see their ratings from other buyers. If you have any questions about their work, you can message them before buying a package.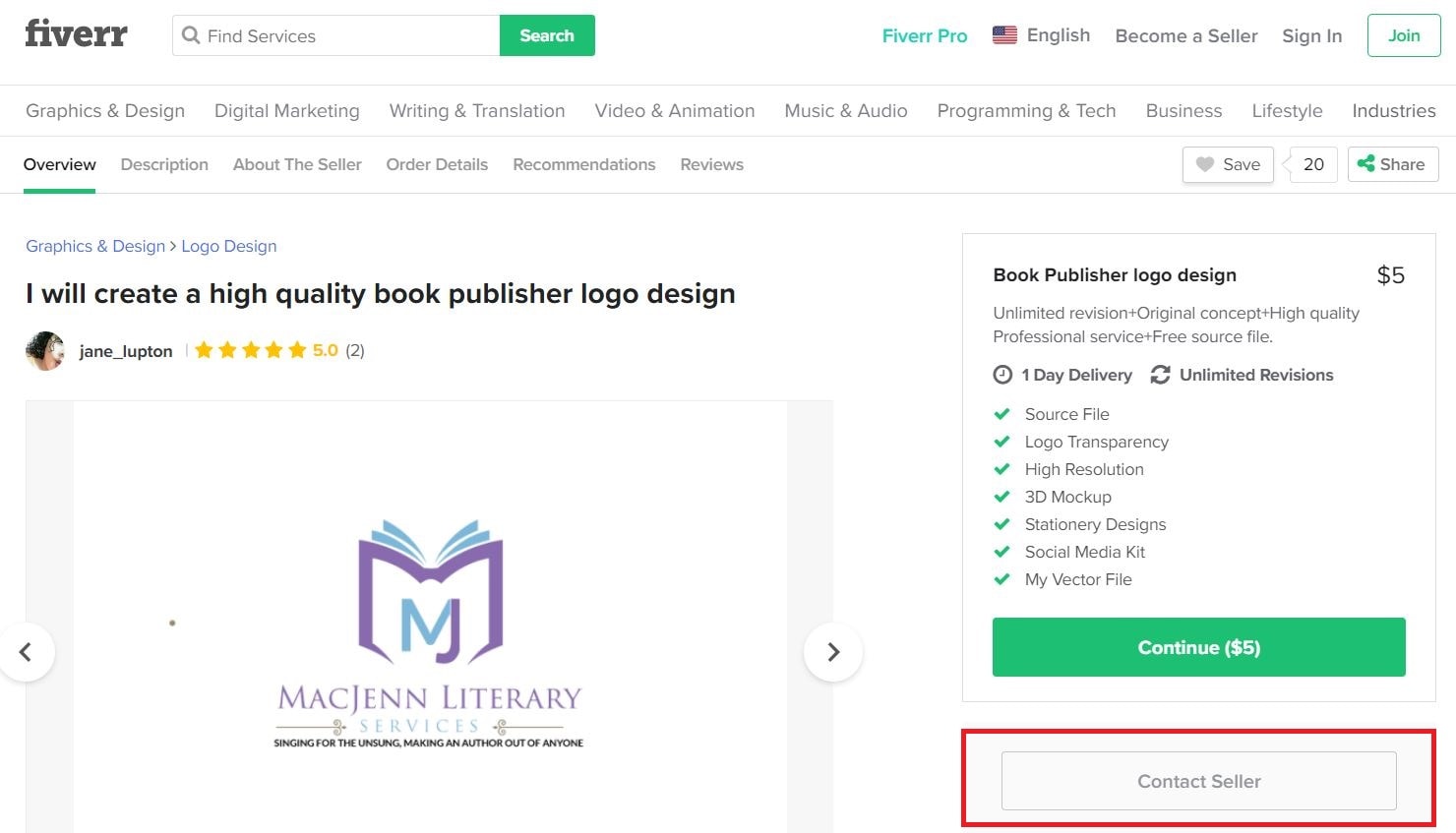 Interested in hiring a freelancer?
Find more tips on hiring the right designer in our in-depth Fiverr review
.
More Features from Fiverr
Diversity – There are tens of thousands of talented designers on Fiverr from all over the world, so you're bound to find a freelancer that aligns with your style.
Free mobile app – Rely on the Fiverr app to search for and commission designers, and even message them on the go.
Get a quote – This feature is useful if you want to contact the seller with a specific request. You can provide details about your project, attach files, and set your preferred delivery time.
Safe transactions – Fiverr holds your upfront payment in escrow until the designer completes your project and you're satisfied with the end result.
How to Make Your Own Book Logo
When attempting to create your own logo, you need to consider numerous factors. These factors encompass the choice of suitable fonts and images that perform effectively across different sizes. Additionally, you need to explore a color palette that uplifts your brand. The encouraging information is that a reliable logo maker can help you kickstart this procedure, regardless of your technical proficiency. All you need is a creative outlook and a small investment of time.
How to Use Wix Logo Maker
When it comes to reliability, efficiency, and ease-of-use, I always go with Wix Logo Maker. Ready to get creative?
Go to the Wix Logo Maker homepage
, then click on
Start Now
to create an account for free.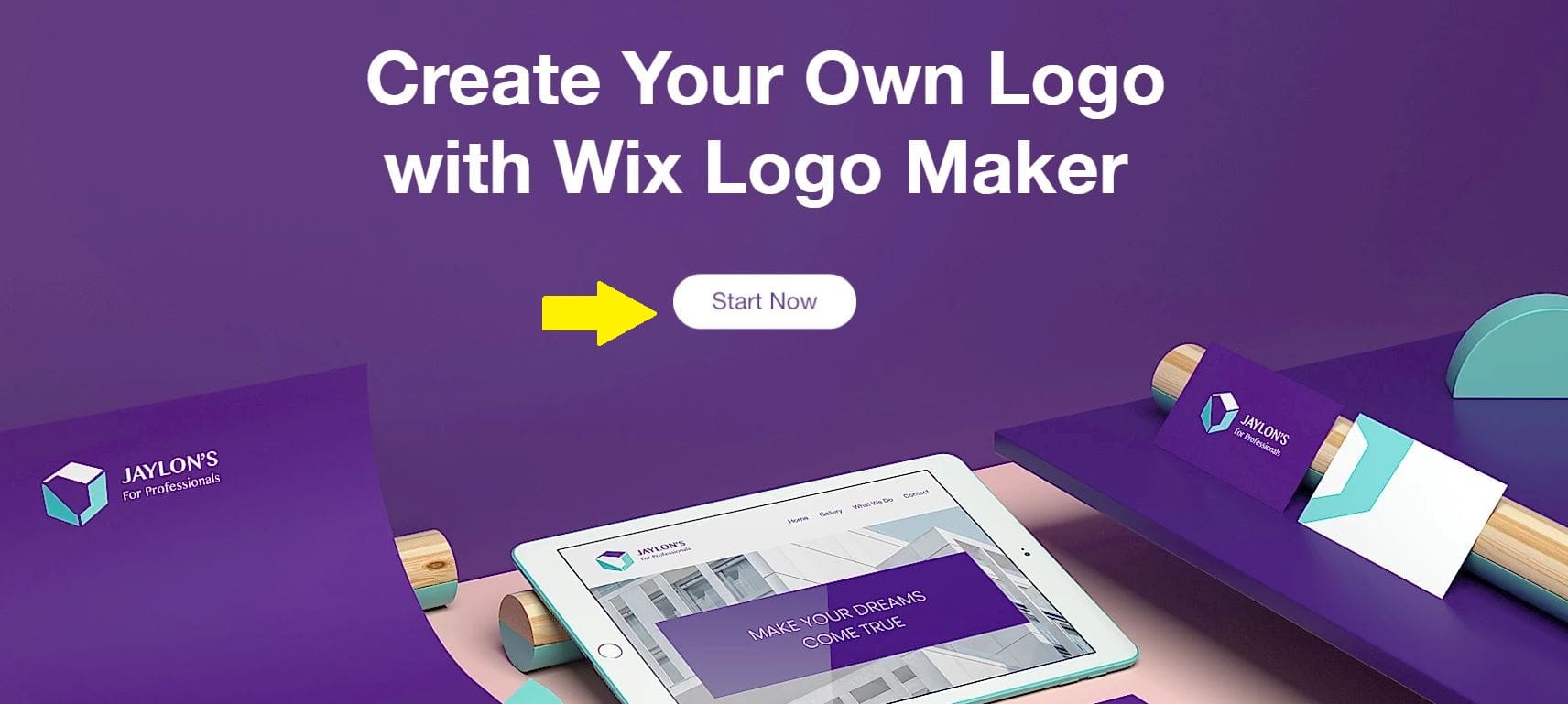 The first step is the easiest, simply type in your company's name and add a tagline – if you want.

Wix Logo Maker's artificial intelligence (AI) will then ask you a series of simple questions to learn about your preferred design style, including showing you pairs of differently styled logos and getting you to pick your favorites.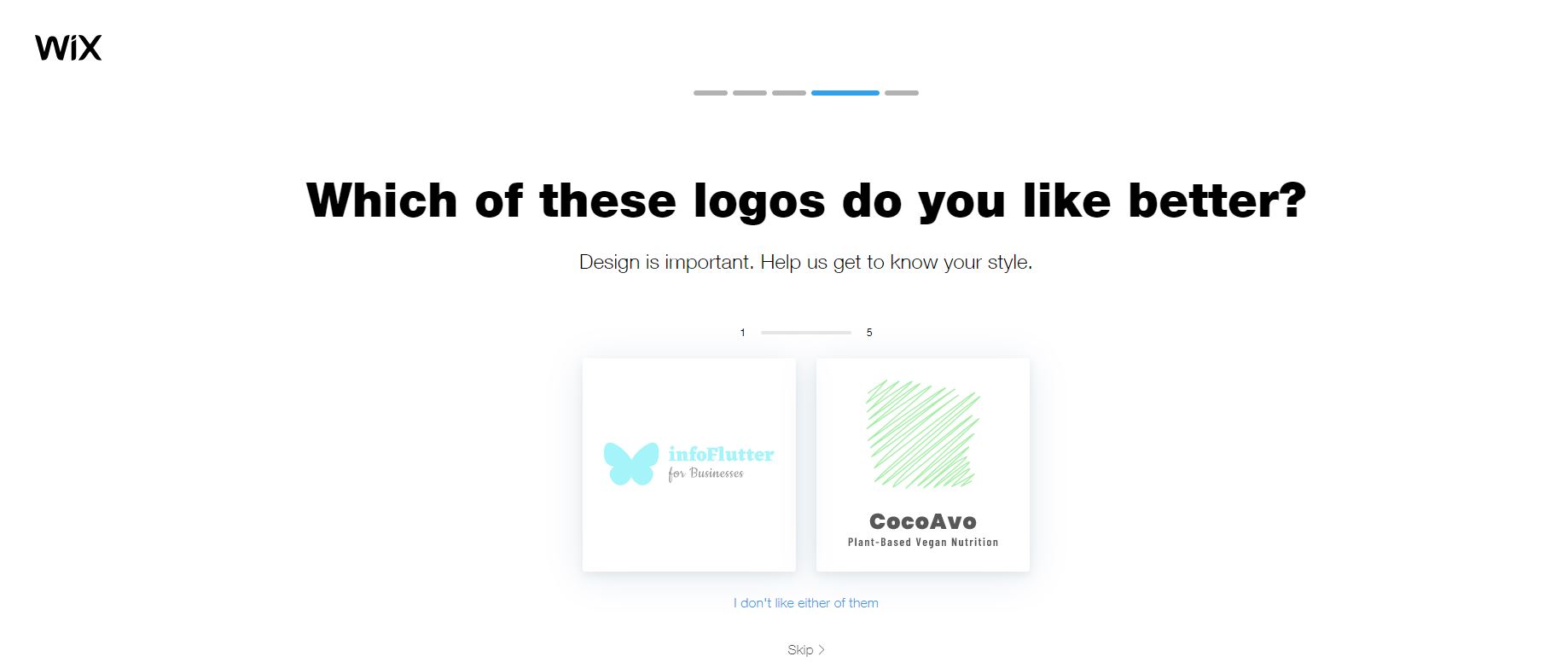 After you've completed the questions, the AI will generate a list of logos templates based on your answers. If you'd like to change the imagery, click
Replace Icon
and type a bookish term into the search field to find new, relevant icons, which you can apply to the logo templates.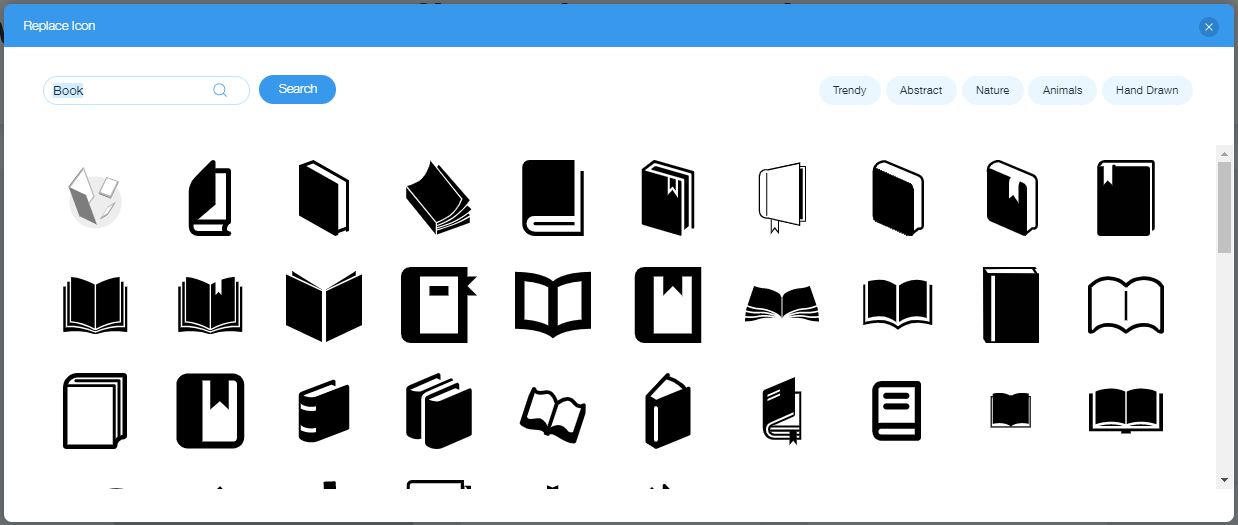 Time to add your own creative touch. Click on the logo you like best to customize it in the logo editor. Wix Logo Maker offers loads of customization tools, such as fonts, shapes, icons, borders, colors, and more.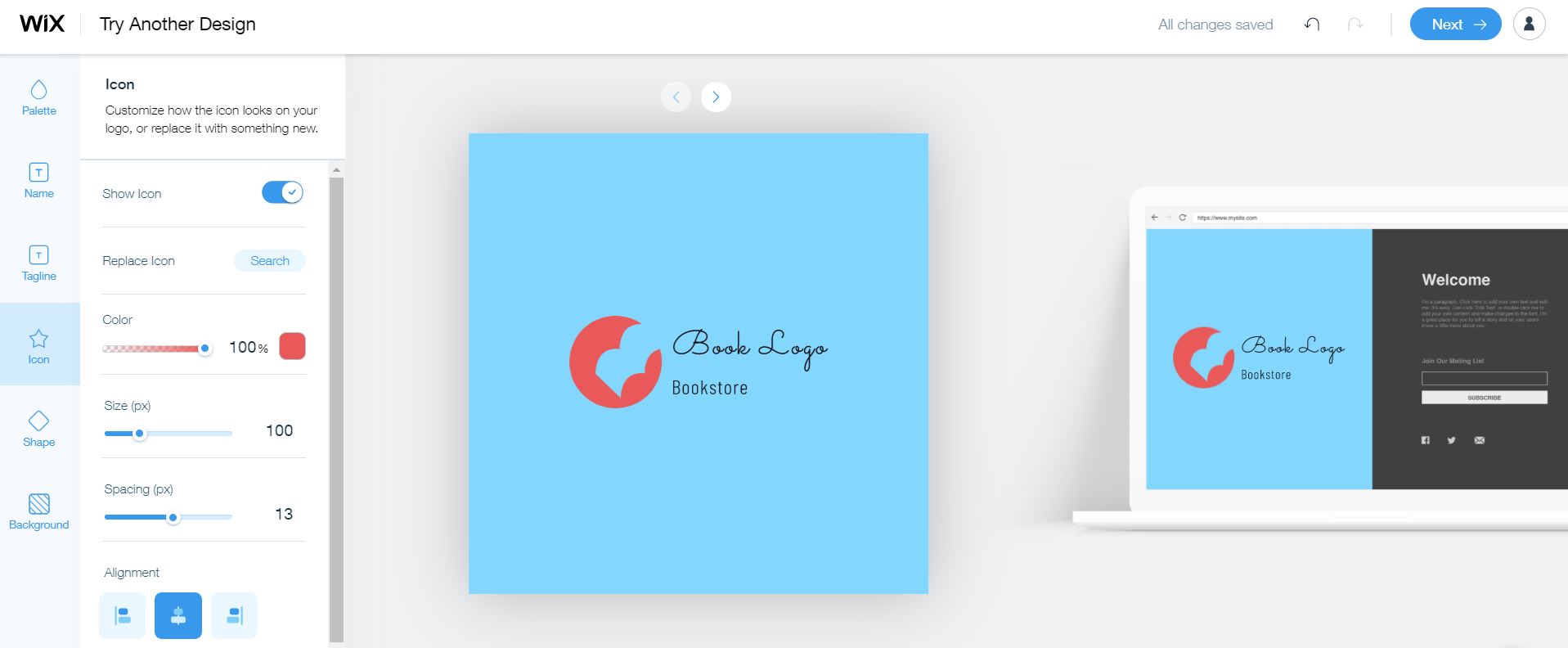 When you're finished making it look as unique as possible – you're done! Click
Next
to go to the payment section where you can download your logo in different high-resolution formats or get a free sample in a low resolution. Find out more about the platform, including more logo examples, in
full Wix Logo Maker review
.
Alternatives to Wix Logo Maker
Tailor Brands is a great platform to create an attractive logo in minutes that you can use in social media posts, on business cards, and on landing pages. It also has an original selection of abstract logo art, if you want something a bit different. In our in-depth Tailor Brands review you'll find a detailed guide on how to get the most out of this platform.
DesignEvo contains more than 5,000 logo templates to help you create a professional-looking logo with just a few clicks. The easy-to-edit templates are great for beginners. Learn why it's one of our favorite logo design platforms in our full DesignEvo review.
Your Logo Is like a Book Cover – Final Thoughts
In my opinion, you'll be taking a big risk if you don't hand your book logo design to the "prose" (pun intended), especially when it's so easy and affordable to hire an amazing designer on a site like
Fiverr
. Just like a book cover, customers will make a judgment based on the visual identity of your logo, as it's often the first thing they'll see. Prefer to challenge yourself and DIY instead? In this case, you can't go far wrong with
Wix Logo Maker
. Before you get started, I highly recommend researching your competitors' and similar brands' logos so you come armed with the latest trends. Still not sure where to get your new logo made? Explore other options with our list of the
best logo design services
.