Mistake #1: Settling for an Amateur Design
You need a logo for your professional business; therefore, it goes without saying that your logo should look professional, right?
An amateur-looking logo will make your business seem amateur, too.
Take Cazz's Sports Bar 'N' Grille, for example. It uses too many fonts and jarring colors (more on this later); the football and baseball (or tennis ball?) just melt into the background and are hard to make out; and that random, umm…shell-less turtle (?) looks more like its scheming than spectating.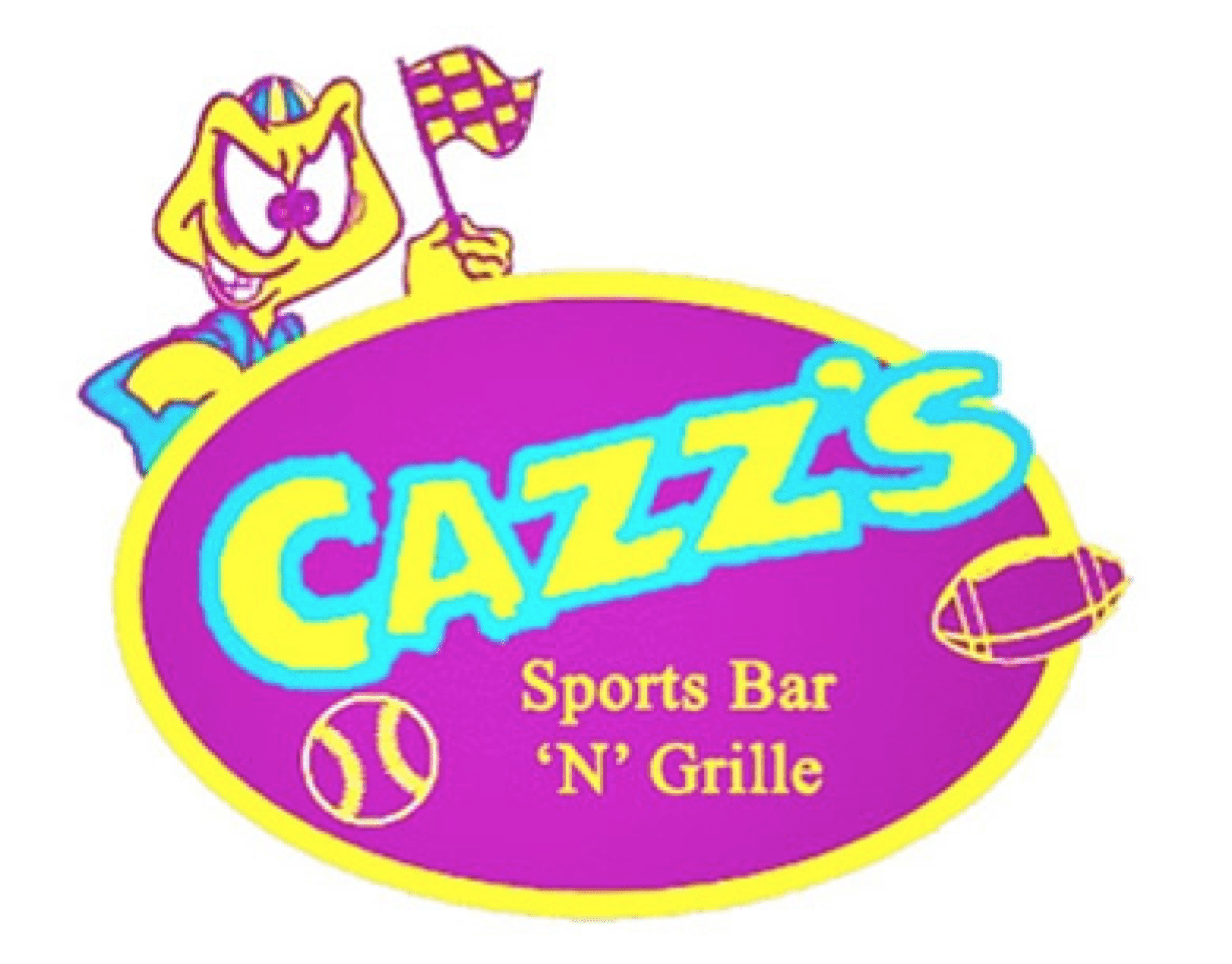 This restaurant-bar could be a huge success for all I know, but I'd never guess that from its amateurish logo. So how do you ensure your logo design matches the quality of your business services?
Do your research. If a logo design looks amateur to you, it probably is. Trust your gut and find a new one. Invest some time in learning about what makes a good logo, and use the services of reputable logo design companies like Tailor Brands.
Set an adequate budget. Don't treat your logo like an afterthought. It's the image your customers are going to associate with your brand. Take it seriously, and factor it into your budget as an essential element. You don't have to spend an excessive amount, just enough to create a logo you'll love. The investment will be worth it.
Know your creative limitations. You don't have to be artistically inclined to design your own logo. That would help, but all you really need to know is that you'll enjoy the process. If you think it will frustrate you, hire someone to help reduce the overwhelm. You can be as hands-on or hands-off the design process as you like.
Following these tips will set you on the path to the quality business logo you deserve.
Mistake #2: Relying Too Heavily on Trends
By definition, trends are popular patterns of change. And the world of logos often experiences them, too. A current trend is the parallelogram, or the "up and to the right" trend: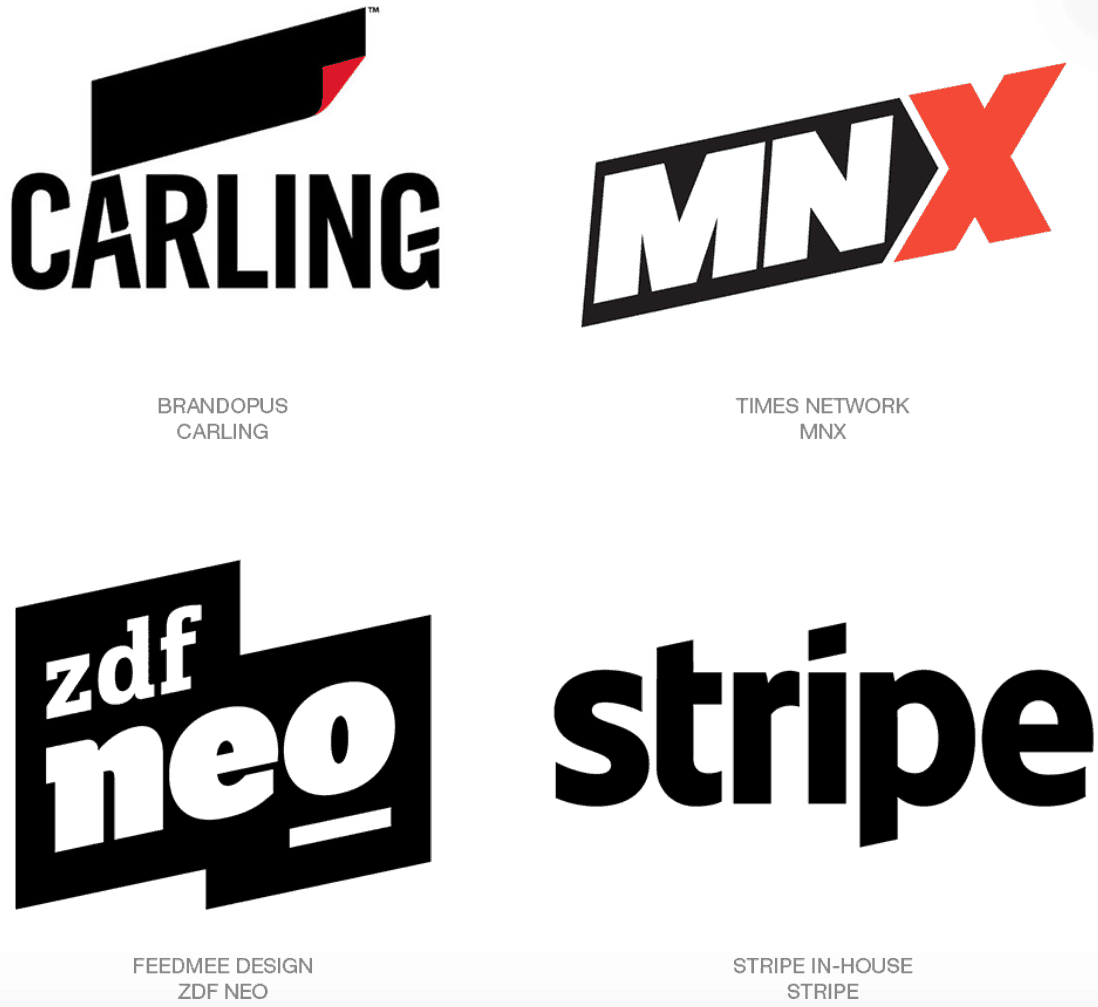 The logos above are beautiful, but
keep in mind that trends are often fleeting
. You want your business to last a long time, and a good logo should be able to do the same.
So no matter the pull you're feeling from any particular trend, you're probably better off ignoring it, because you don't want your logo to look like everyone else's.
But if you must, take a little inspiration from the trend — just don't cling to it. Take the dot of Stripe's "i," for instance; it's a good example of a company subtly capitalizing on a trend without totally embracing it. Your logo needs to be timeless. Remember, it should be an investment, not something that becomes a liability when a new trend emerges.
Mistake #3: Using Stock Art
Using stock art is one of the worst choices you can make when designing a logo. First of all, it's
the best way to ensure your logo doesn't stand out
from the crowd. Anyone can use stock art and many people know this.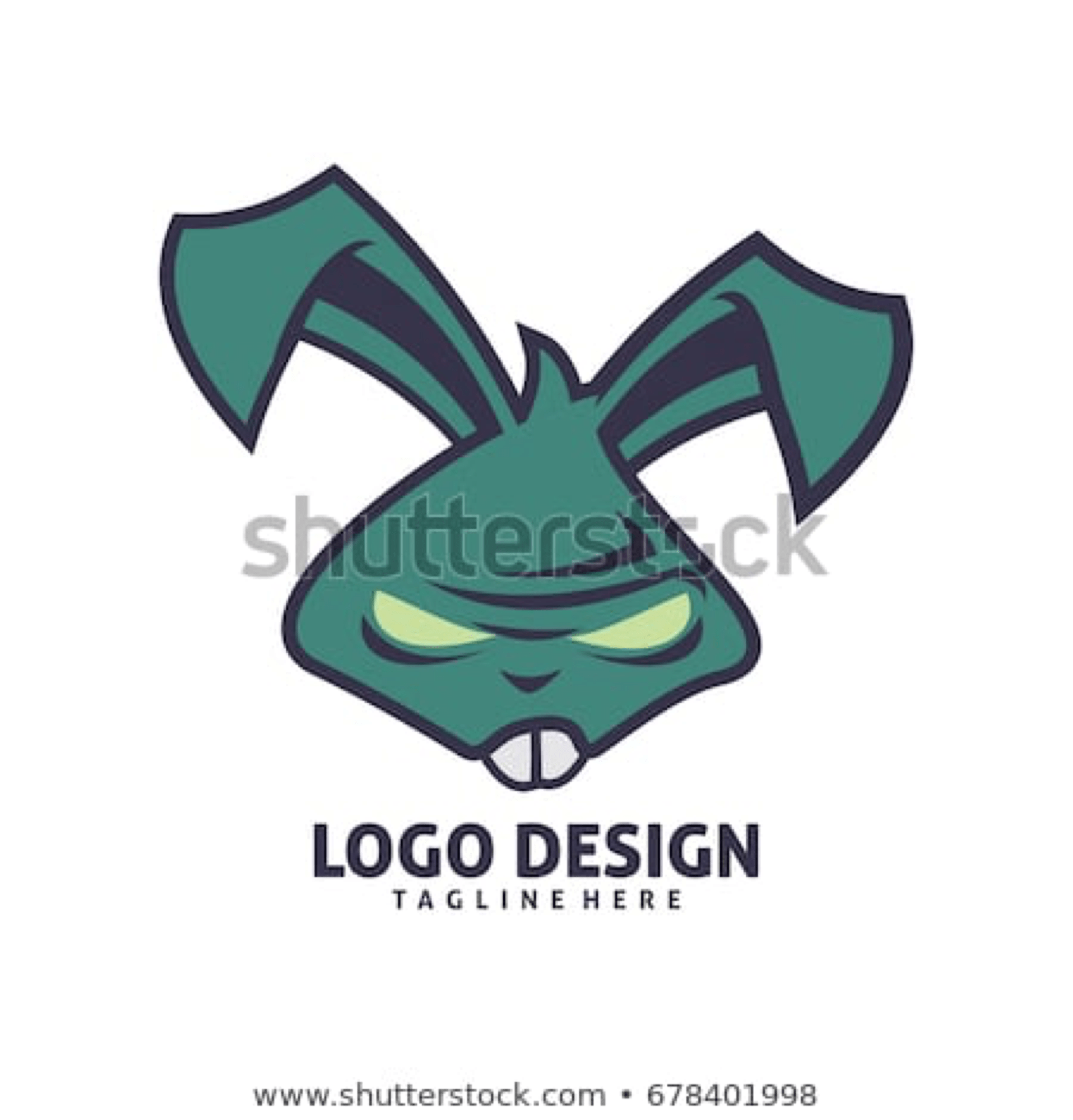 Stock art's purpose is to be universal. A main marketing goal of any business is to highlight how they're different from the competition. So, using stock art is a terrible strategy. And forgive me, but I must also state the obvious:
Using stock art is just plain lazy and dumb
. Take the example logo above. Sure, a skateboarding store or a magic shop can easily follow directions and put their tagline under the rabbit where it belongs. But logos must be unique, and the license is exclusive to the owner. So if the skateboarding store already secured trademark rights to their logo, the magic shop would be infringing on those rights.
Mistake #4: Designing the Logo For Yourself
Your logo design isn't for you. It's for your target audience and them alone. Sure, it's your business and you can design your logo however you please, but customers are the ones who will keep your business running.
Your logo is one of the first things that customers will recognize you by, so design your logo with them in mind.
I'll use myself as an example. If I were to design a logo for a hypothetical TV blog, I'd want it to be pink and gray. I love the colors together. I also love television, so maybe I'd include a heart in there somewhere. And I like script fonts; maybe I'd use a really funky one. The result in my mind would undoubtedly be very feminine. Can you see how the original design I described is for me and me alone? But, I'd want everyone to read my reviews and analyses, and I'd cover topics that affect everyone, not just women. So a smarter design choice would include neutral colors, a clearer font, and an icon more suited to the purpose of my blog, like a TV. Your business may cater to a specific audience. There's nothing wrong with that.
But know who they are and consider what will catch their eyes, not yours.
Mistake #5: Making Your Logo Too Complex
Complexity is another big logo sin because, quite simply, it confuses people.
Using too much imagery or even a bad color combination can make your logo too confusing to figure out. Too much text set in an intricate font, or in a variety of fonts, is also problematic because it's harder to read the words. Most customers are just going to keep walking past a complicated logo. It's not their job to figure out what you're selling.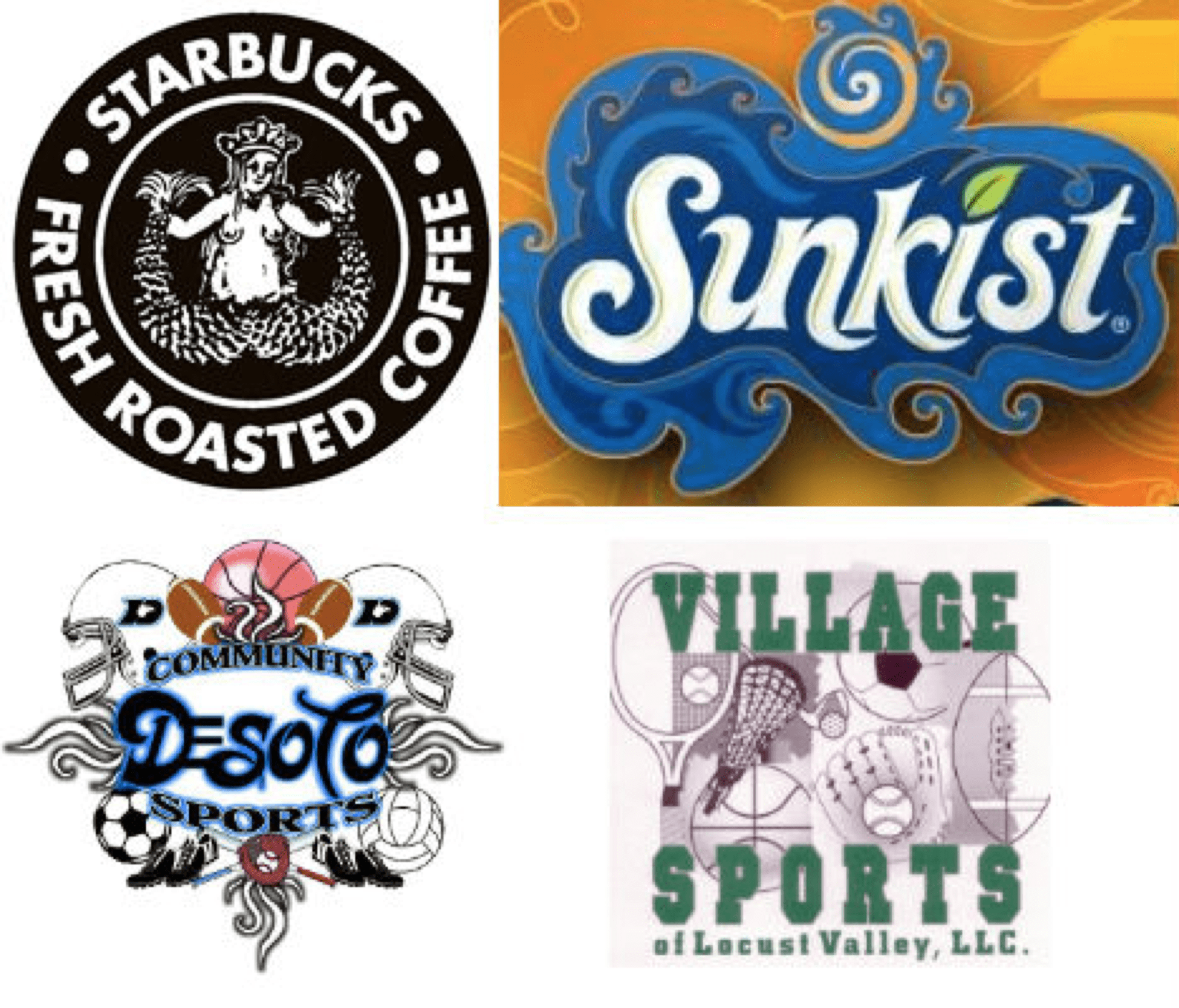 That said, keep in mind that
"complex" is a different word than memorable
.
You want people to remember your logo, so it does have to include at least one element to make it stand out.
A logo needs to be effective. You want people to know what you're selling to them almost instantly. One way to do that is to keep your logo simple and easy to process. Some good examples include Nike's and Apple's logos.
Mistake #6: Using Raster Images
The next tip is more practical than anything else.
Raster images are not the best choices for logos because they can't be resized easily.
They're made of pixels, so especially when blown up, they look blurry.
Ideally, your logo needs to fit and look amazing on both banners and billboards. Make sure you or your designer uses vector design software like Adobe or Illustrator instead. The comparison image below should make the difference very clear: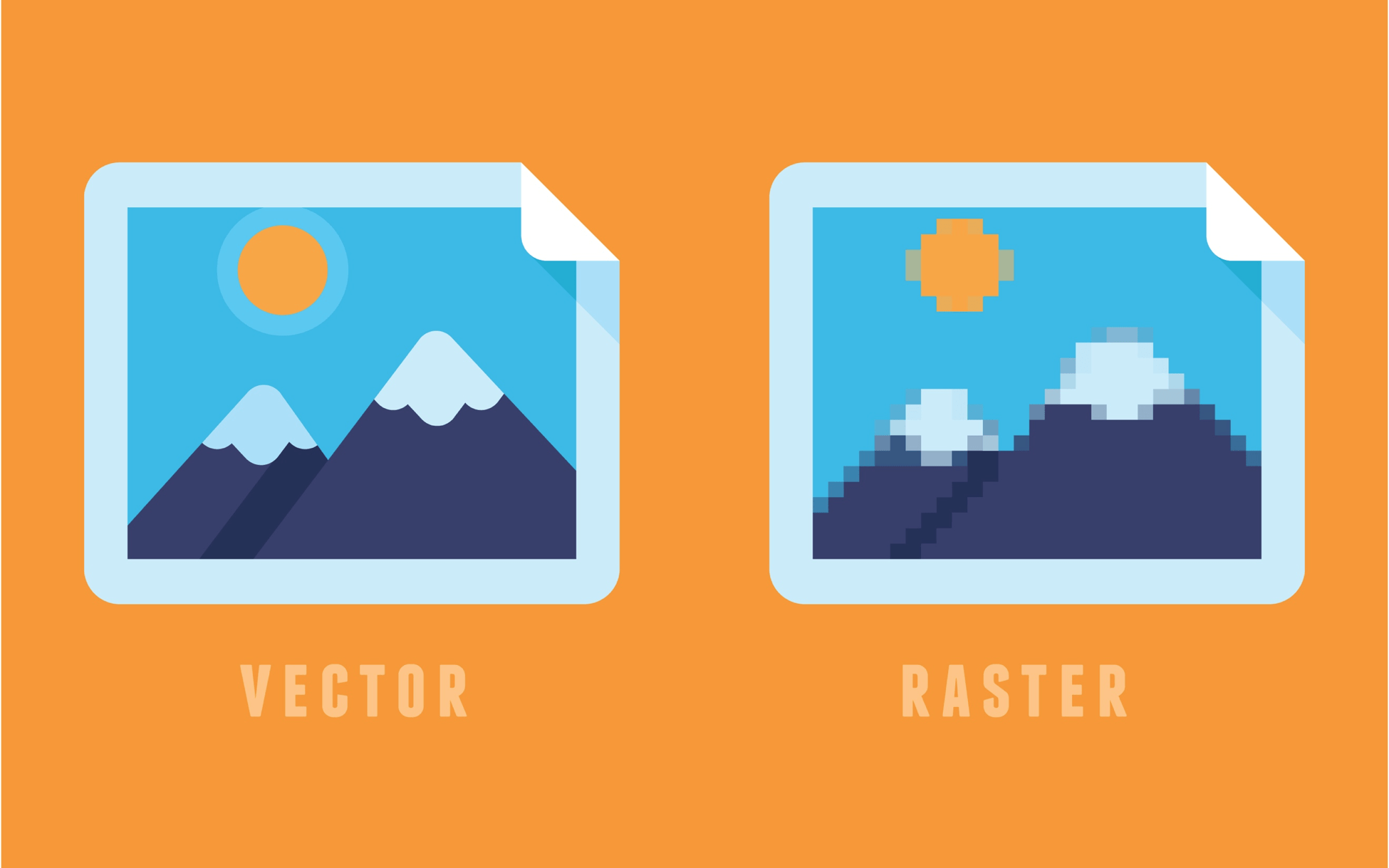 Mistake #7: Plagiarizing
Last but not least, please don't plagiarize someone else's logo. It's just…against the law, OK? Hopefully this isn't news to you. If you're at all worried about plagiarizing a logo design, here are some tips to make sure you don't:
Don't use stock images. They're not illegal, but chances are that if you use a stock image for a logo, someone else has a similar design, which could embroil you with the law.
Research your graphic design artist before you hire. You can even check out their sample work and quickly Google-search the designs to make sure they don't pop up elsewhere under a different designer's name. If you find red flags, hire someone else. And if you start a logo design contest with a crowdsourcing platform like 99designs, be sure to thoroughly read through your prospective designers' profiles to get a sense of their experience and see whether other clients have been happy with their work.
Seek legal counsel. Knowledgeable trademark attorneys possess the necessary expertise and tools to ensure the uniqueness of your logo. While their services come at a significant cost, the assurance and peace of mind you will gain could very well justify the expenditure.
Finding the Perfect Design Process for You
Now that you know what mistakes to avoid, you can get to designing your logo. And if you're new to the whole process and all of these considerations overwhelm you, there are numerous companies that can help you create the
best logo design
for you. Especially for something as important to your business as its logo, you should know that you don't have to do it alone.
While it takes just ten seconds for consumers to form their first impression about your business based on your logo, it takes up to seven impressions overall to be memorable.
So to even just get the chance to be remembered and draw in repeat customers, get your logo right the first time.
---
Sources
Logo trends:
https://www.logolounge.com/articles/2018-logo-trends
Stats
: https://actioncardapp.com/2016/02/11/11-branding-stats-crazier-than-miley/