Any business out there needs to know one universal truth: the customer is in control. Gone are the days where companies interacted with consumers on their own terms. Nowadays, every single lead expects personalized treatment that fits their needs and schedule, not yours. This modern buyer's journey is almost completely in the hands of the customer. Hence, it's your duty to supply the necessary information and meet them where they are by utilizing these proven lead generation strategies.
1. Nail the Context with Content Marketing
Today's consumers don't want to be sold to (let's face it—rarely does anyone). Instead, modern buyers are used to doing their own research and finding you before you find them. That's where content marketing steps in. It allows you to develop a nurturing relationship that can ultimately turn leads into paying customers.
In a way, content marketing is a starting point from which all other lead generation campaigns take cue. Blog posts are the traditional weapon of choice, followed by videos that aim to solve a genuine problem for potential customers in an easily digestible and entertaining way. Other types of content marketing include ebooks, guides, and tutorials for paid and social media, which are also valuable content venues that can effectively deliver meaningful messages at the right time.
With all that in mind, it's worth noting that content marketing is also super cost-effective, yields high ROI, and has six times better conversion rates for businesses that use it compared to those that don't.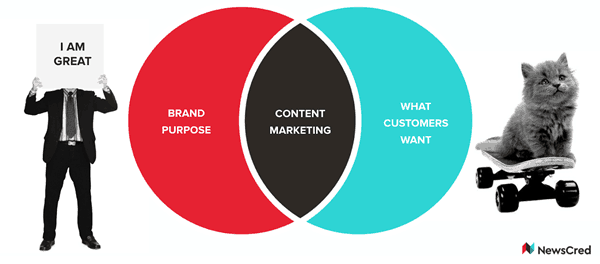 Why It Works
Generating and distributing quality content is one of the most effective B2C lead generation strategies because it allows for tailored campaigns to deliver highly personalized and relevant content: from raising awareness to attracting, engaging, and nurturing visitors to provide contact information, and ultimately close the deal.
The key is to avoid the hard sell straight away. Not everyone is ready to buy from the start, and you can nurture that part of your audience by creating captivating and informative content that tends to their needs and problems. In other words, create content that will ultimately convert your prospects into customers.
2. Go Straight to the Source with Email Marketing
For all the good it does, content marketing is not perfect. Sometimes, there's a need for a slightly more direct approach and, in that regard, email more than delivers. For what seems like ages in the online world, email marketing continues to be a staple of lead generation. Despite the rise of social media, using the tried-and-true email for generating leads is still highly efficient with a reasonable price tag attached to it. According to a study by Campaign Monitor, for every dollar spent on email marketing, $44 is made in return.
Why It Works
Let's not forget: checking email is something that almost everyone does on a daily basis. From the start, you have fairly easy access to your lead. Arguably one of the best things about email marketing is that you are engaging prospects that have already shown some level of interest in your product or service. This allows you to be super specific and personable, starting with the subject line, which needs to be meaningful in order to grab attention. Then, you can customize emails to warm up cold leads from different sources.
Your every email should have a clear goal, whether it's to:
Provide information that your audience cares about in the form of industry knowledge and expertise;
Boost your social media numbers with shareable content to bring about more leads; or
Build upon your relationships to keep leads warm and ready to purchase, etc.
Remember: Just like with content marketing, your email marketing needs to be focused on adding value wherever possible.
3. Supplement Organic Content with Paid Media
While organic content is highly sought after, businesses should always keep in mind that a little bit of paid media can do wonders for lead generation. It's important to know which paid channels will increase your ROI; this will depend on your specific company, industry, and audience. Typically, a PPC (pay-per-click) campaign on Google AdWords or Facebook Ads can help improve your overall traffic and open doors to new leads. These two leading advertising platforms make sense because of their large user bases, but don't be afraid to explore other networks that appeal to more niche audiences.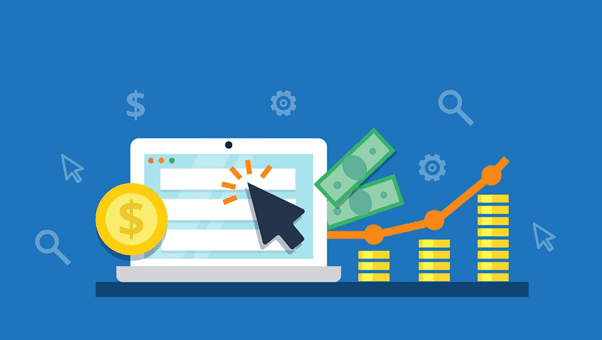 Why It Works
When consumers regularly encounter your company or products—through a combination of paid, owned, and organic content—you effectively increase brand awareness and the likelihood that you will be top-of-mind when a consumer is ready to make a purchase.
According to Clever Clicks, PPC ads can boost brand awareness by 80% and PPC traffic converts 50% higher than organic traffic. Apart from extending your message to wider audiences, it's all about the support for content that follows the buyer's journey and reaching your leads at an earlier stage.
SEO is great, but it takes time. With paid media, you can entice leads quicker. But it's not just throwing stuff (in this case, money) to the wall and seeing what sticks. A big part of the reason why businesses pay for ads is the wealth of tools they have at their disposal. Actionable insights and analytics can help create and strengthen campaigns that target and generate qualified leads.
4. Collect Information with Optimized Landing Pages
Those emails and paid media ads have to lead somewhere. Tying them to specific web pages is great, but connecting them to landing pages is even better. And it won't cost you a fortune to set one up. Some of the best online form builders offer free plans (and affordable paid plans, if needed) that you can leverage to drive users to specific, optimized pages to submit their contact information.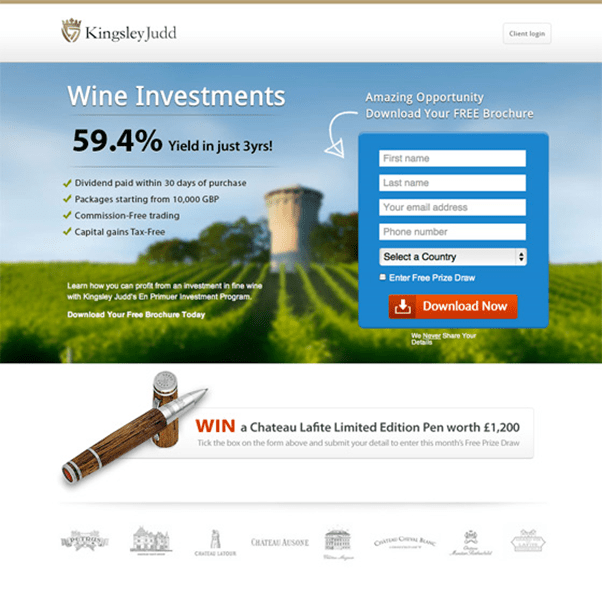 Why It Works
More often than not, landing pages are among the key places where many of your sales will come from. But what makes them an effective option?
Landing pages can be designed and targeted to specific audience segments (testing multiple versions is always better than relying on a single, generic one)
Landing pages present a low-commitment setting for prospects to become leads
Landing pages make it easy for consumers to connect, and they are generally offered something of value in return for their information
Landing pages are a tried-and-true method for generating leads, simply because they convey everything a lead wants to know in a bite-sized format
Landing pages can easily be strengthened through A/B testing to ensure that you are best engaging with your audience(s)
When it comes to creating great landing pages, keep in mind that there needs to be a strong CTA (call to action) to make sure you are speaking your lead's language. And, ideally, there shouldn't be too much going on; with landing pages, the simpler it is, the better.
Start and End with the Customer
It's safe to say that there are lots of lead generation strategies and ideas out there that can suit your business. While no one else can pick the one that's best for you, just remember that whichever strategy you go with, make the content useful and relevant to your audience. The key is to continually improve your marketing mix, by keeping an eye on what works. A combination of the above ideas, along with your creative input, should raise your lead generation to another level, as well as your business as a whole.
---
Sources:
https://www.wordstream.com/blog/ws/2017/04/17/content-marketing-stats
https://www.campaignmonitor.com/company/annual-report/2016/
Image Credits:
NewsCred Insights
Search Engine Land
Unbounce