What if I told you that you could get a logo designed for as little as $5?
Interested?
Hop ahead to find out how you can hire a professional designer for cheap
. I'll also show you how you could make your own for free using an online logo maker. But first up, here are some of my favorite beer logos.
9 Best Beer Logos
On his journey to find a new logo for Website Planet, my colleague decided to test different online logo design services to see how they stood up against each other. His results were pretty surprising! Read his
full logo design service comparison
to see how the different platforms performed.
How to Your Get Your Logo Designed for Just $5
A great logo doesn't have to cost a fortune to be well-designed and high-quality. Fiverr is a freelance platform that allows talented logo designers to offer their services from just $5. Using Fiverr, you can hire a designer to create your perfect logo for less than lunch at your favorite restaurant. Hiring a designer through Fiverr is a quick and simple process from start to finish. First,
go to the Fiverr homepage
 and search for "beer logo" to bring up the results of relevant freelance designers.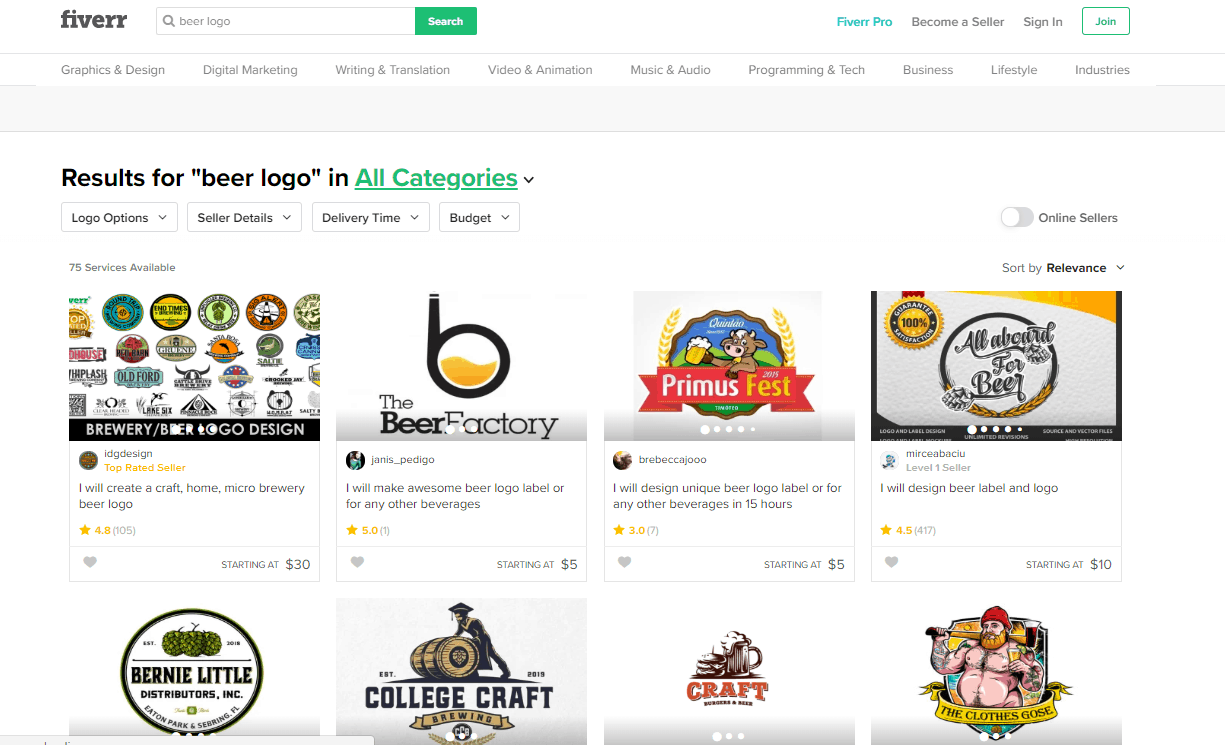 Scroll until you find a freelancer with a style that you like. Click on their profile to view their portfolio, 'About This Gig' information, and the breakdown of services offered in each package.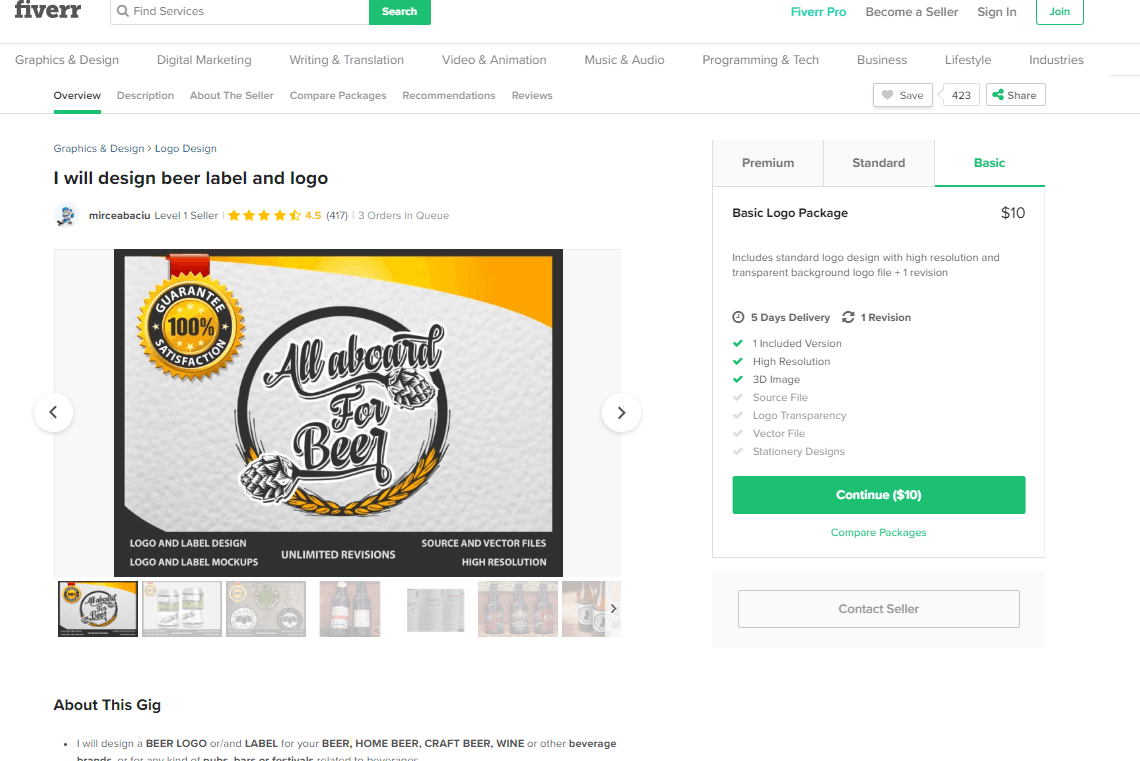 Send them a direct message with any questions you may have or (if you're satisfied with what you see) click
Continue
to head to the payment page.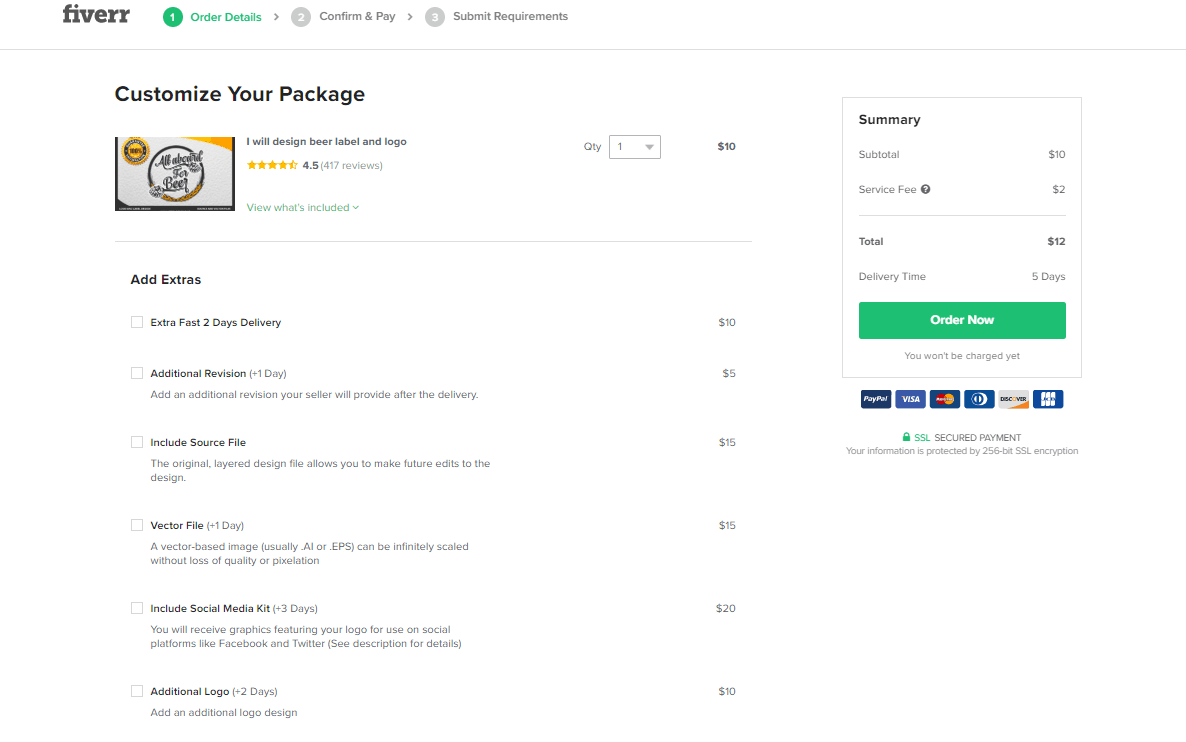 Simply click
Order Now
to finish the hiring process and your logo is on its way to you! Here are a few other great Fiverr features:
Fiver Pro – If you can afford to splurge a little, hire a Fiverr Pro freelancer. Each Pro freelancer is individually vetted by Fiverr employees and is guaranteed to have excellent customer service, meet delivery deadlines, and provide exceptional quality designs.
Package add-ons – Some designers offer extra options that you can add to any package. These are offered at a small fee and include services like an expedited delivery, a social media kit, or a vector file.
Protected payments – You pay upfront, but your freelancer is only paid when you are satisfied with the work you have received, never before.
Lots of design options – There are thousands of talented freelancers on Fiverr, each with their own individual style. You're sure to find a logo designer that can provide the exact style of logo you're looking for.
Sound interesting? Learn more with our
in-depth Fiverr review
.
How to Create Your Own Logo Design
If you've been bitten by the creativity bug and want to create your own logo, I'd recommend trying your hand at using a logo maker. Although you won't need to learn complicated design software, you will need to put in some time, effort and creativity to create something that looks good. And bear in mind that while they market themselves as 'free', logo makers are not always more cost-effective than other design services, as you'll usually have to pay to download your files. Still interested in creating your own logo? My top recommendation is Wix Logo Maker as it combines all the best features of a logo maker into one, effortless tool. First,
go to the Wix Logo Maker homepage
 and create an account – you can save your logo to your profile at any point in the design process. Begin by entering your company name and tagline.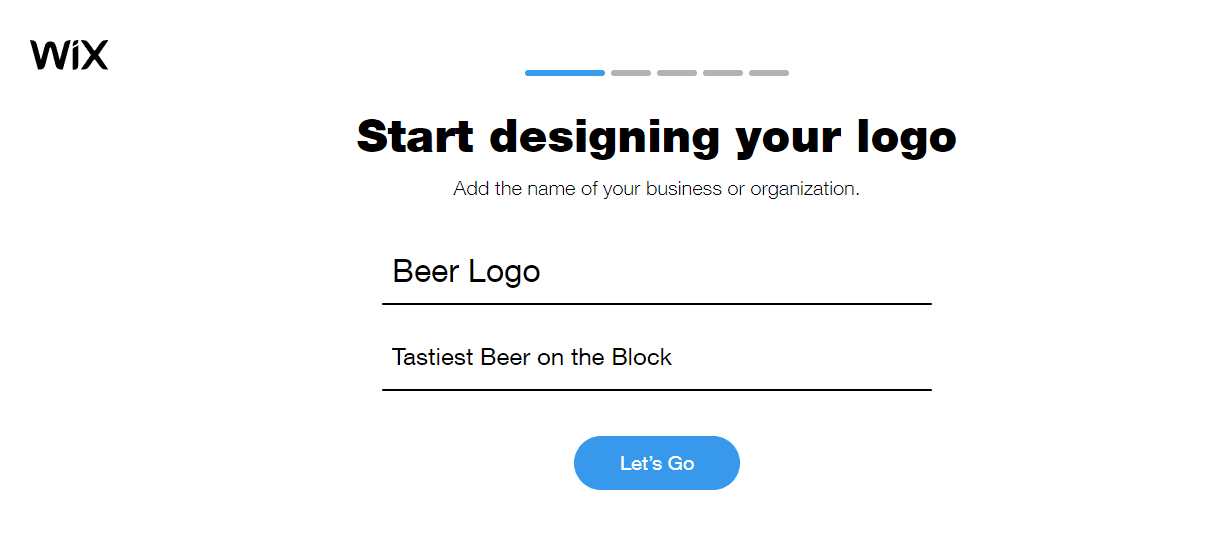 Wix Logo Maker will then ask for your industry. There were several types of beer companies to choose from, so I went for 'Beer Garden' for my example.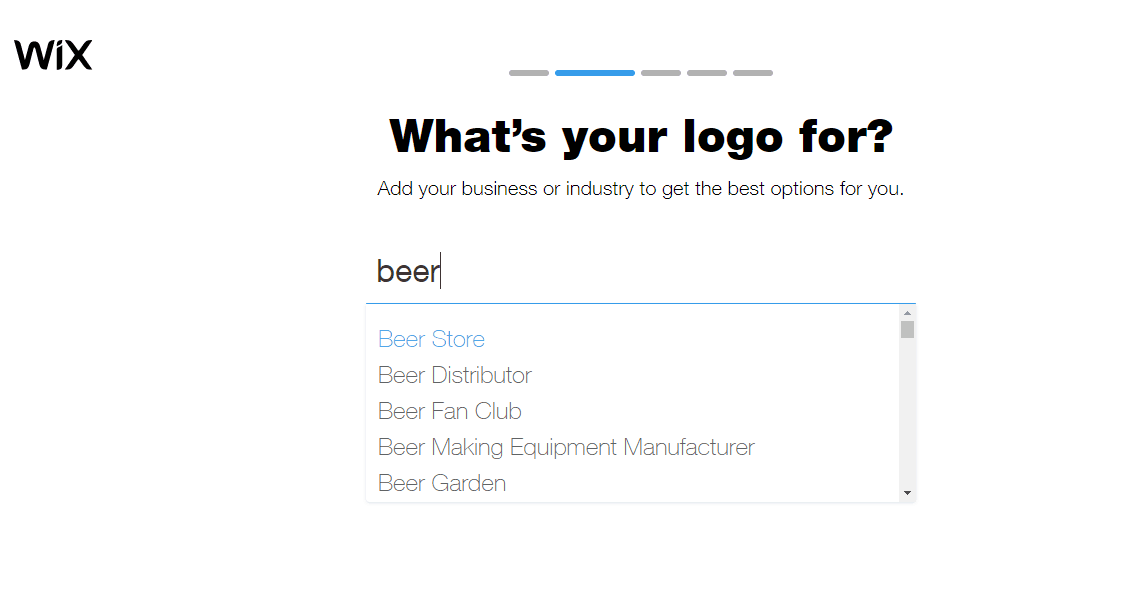 You're then asked to choose a few words to describe your preferred logo style. My choices? Creative, playful, and fun.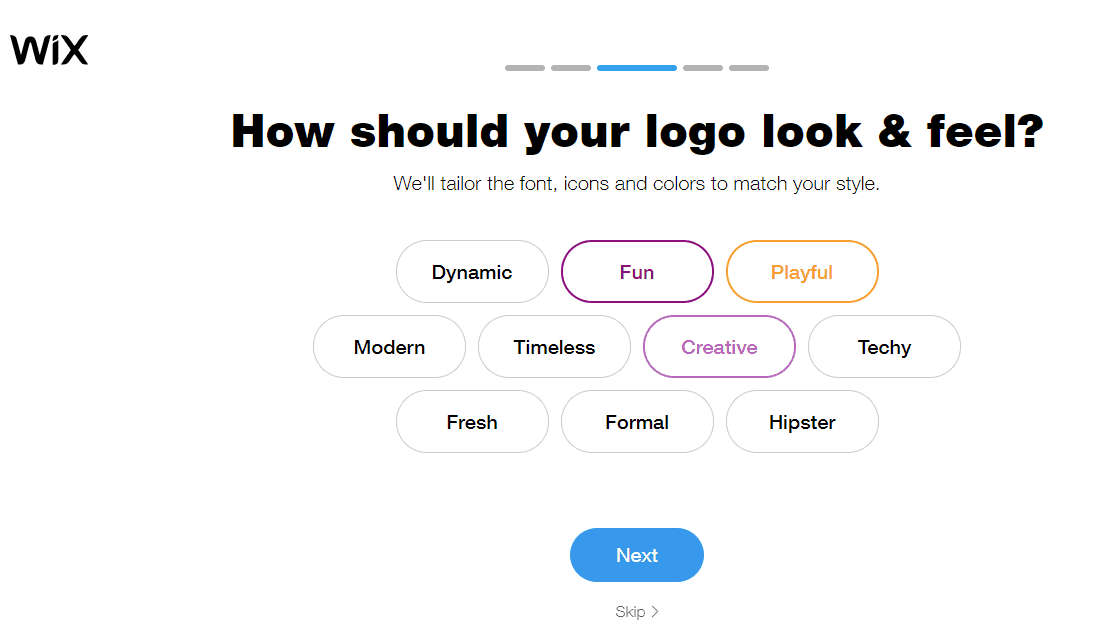 Wix Logo Maker will then show you a few different logo pairs and you'll need to choose which option you like the best. Not impressed by any of the logos? Click
I don't like either of them
to move on.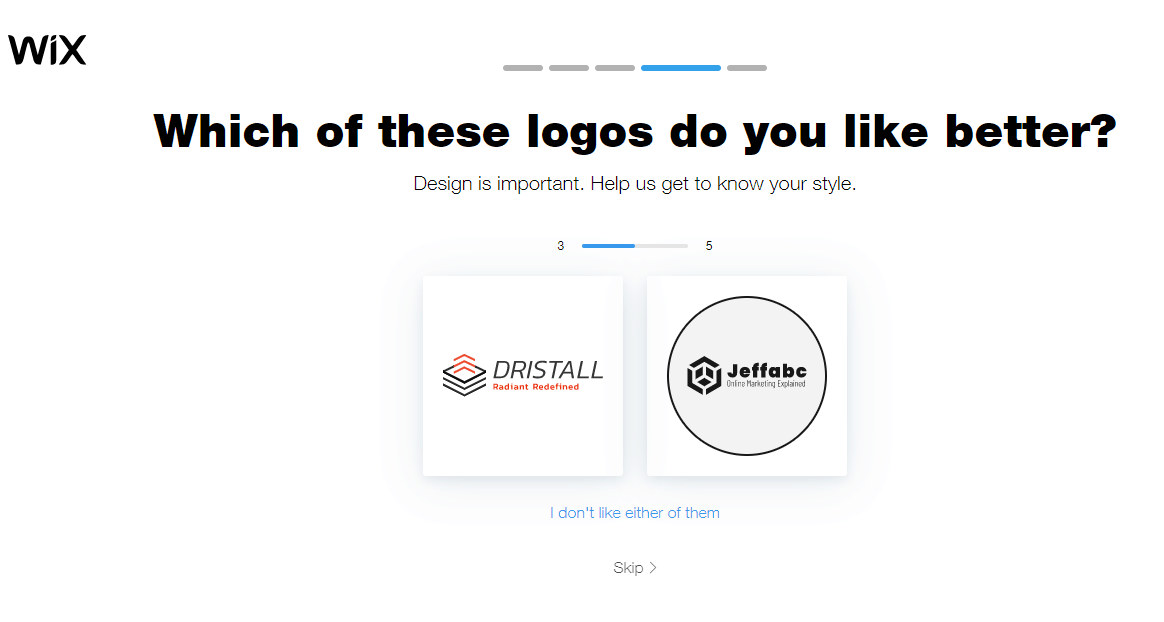 Finally, tell Wix Logo Maker where you intend to use your logo (social media, website, business cards, etc) to finish off this section and generate your logo suggestions.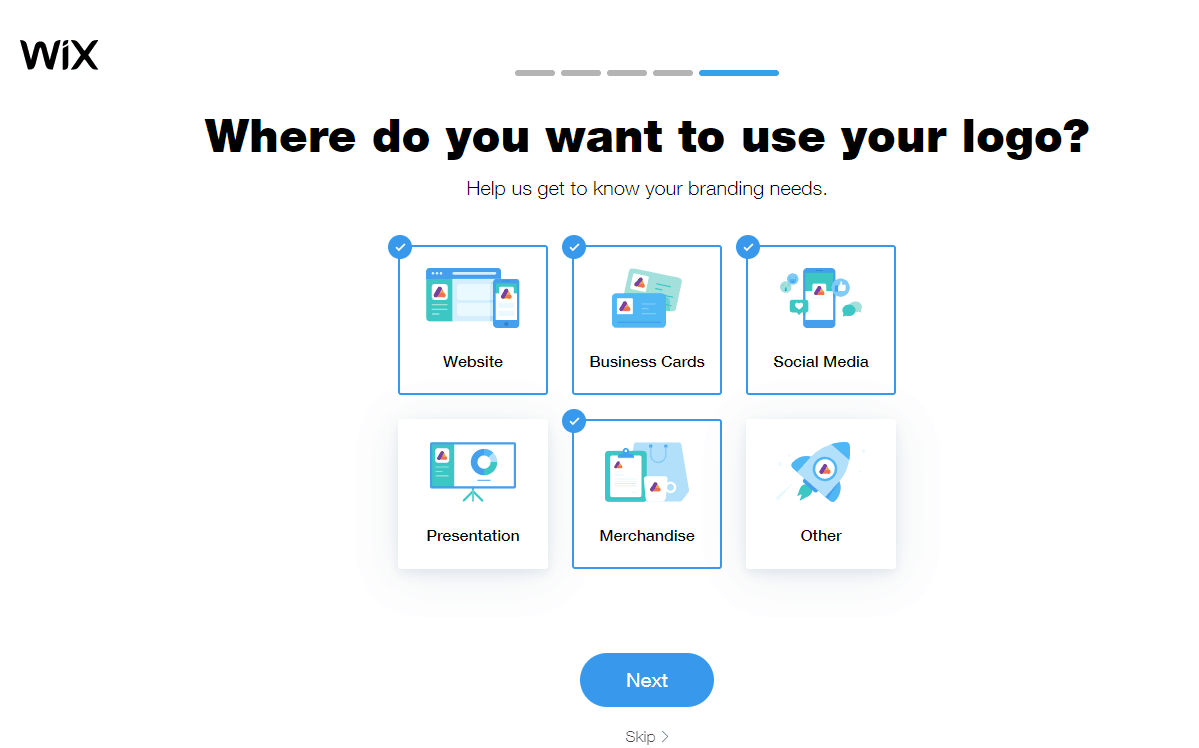 Your suggested logo templates will pop up after a few seconds and you can scroll through the list until you find something you like.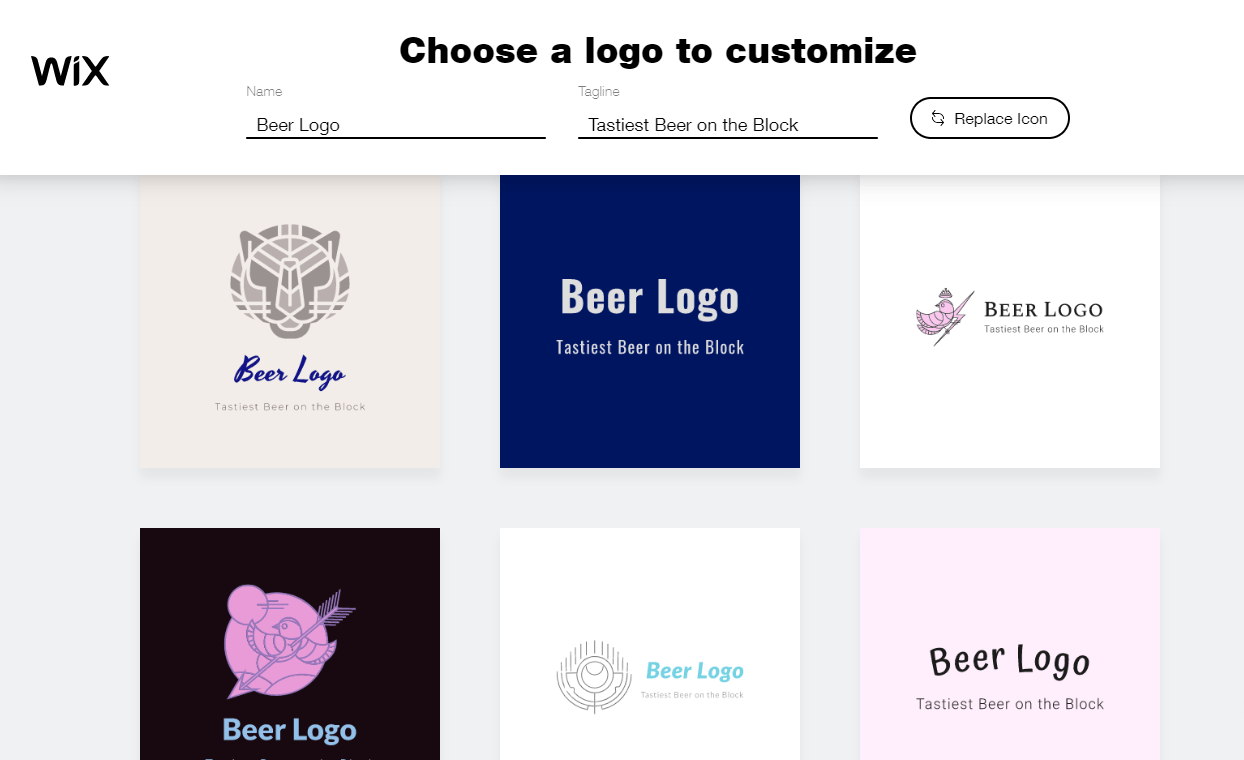 Not feeling the icons? Click
Replace Icon,
enter 'beer' into the search bar and explore the results until you find an image you like. This will add your new icon to all of the generated results, so you can see it in situ.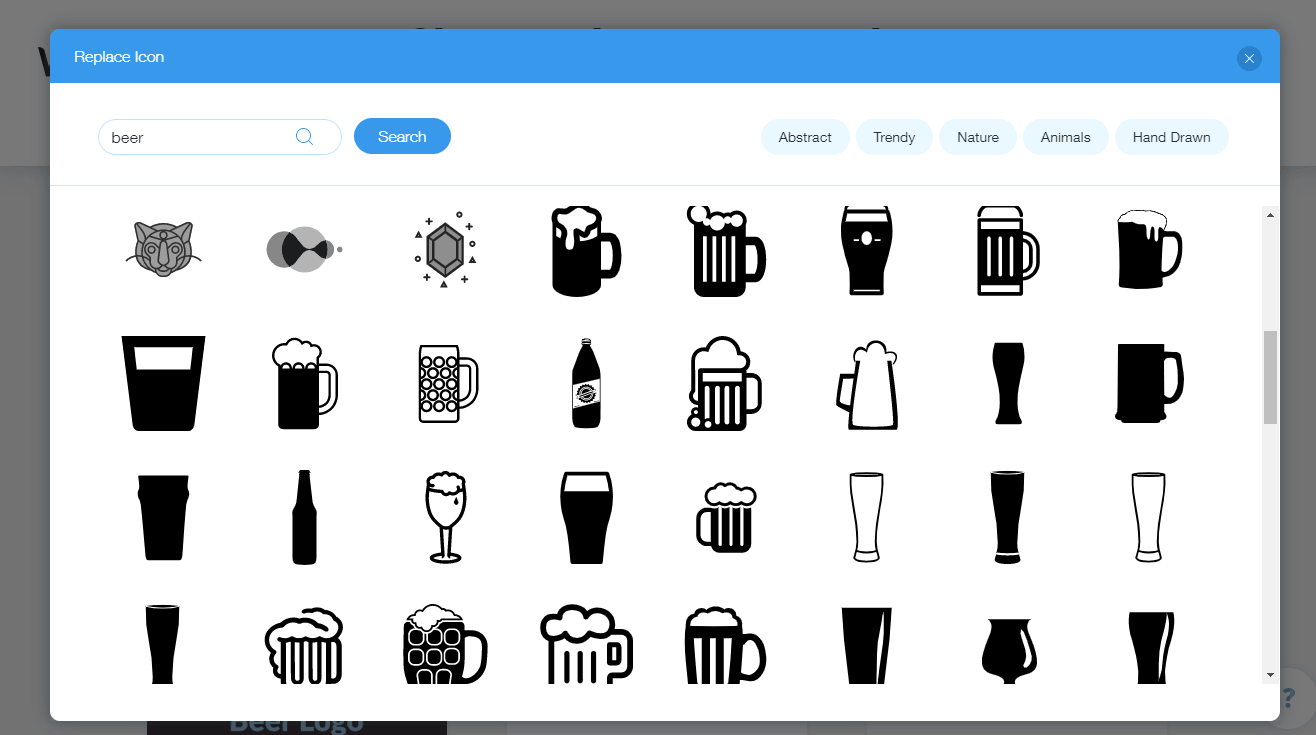 After making all the desired changes, click Next to select your package and proceed with the payment for downloading your high-resolution logo design. This simple process will swiftly prepare your DIY logo for immediate use.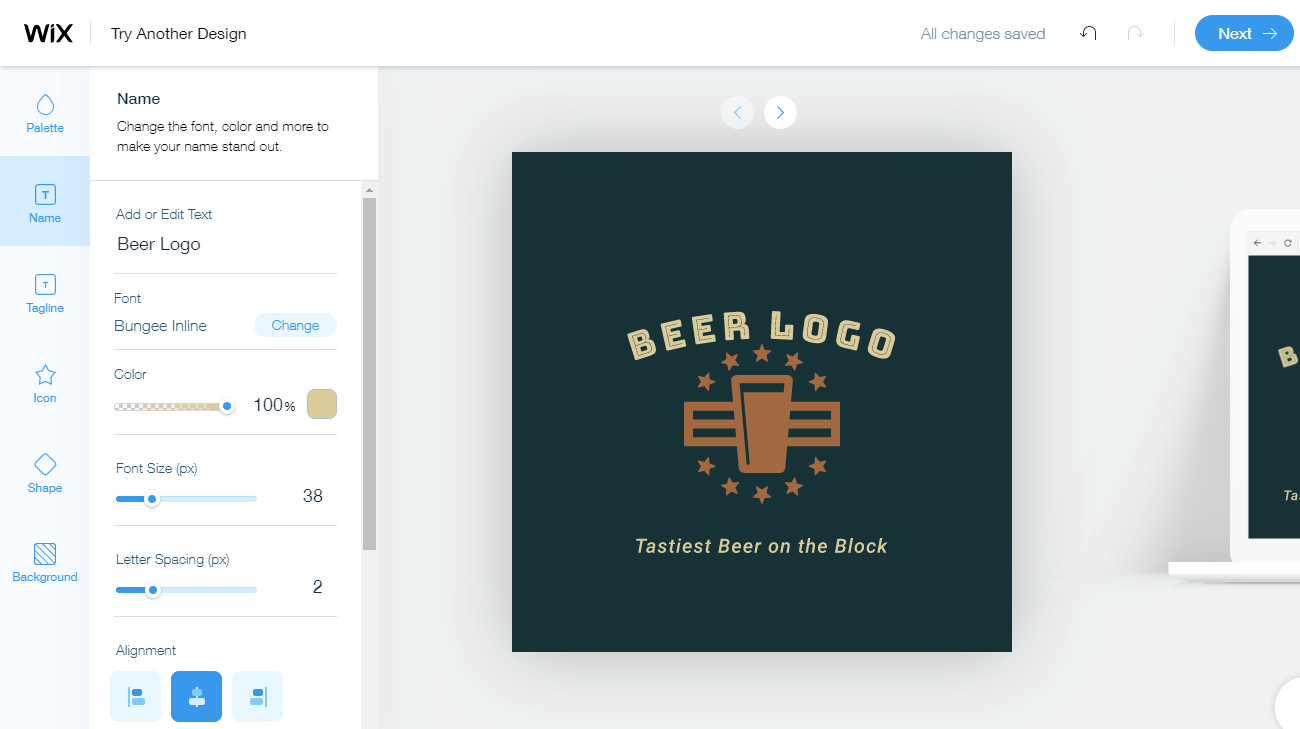 From here, getting your logo is as easy as clicking
Next,
paying for the package you prefer, and then downloading your high-resolution files. Sounds easy? That's because it is! The entire logo design process can be completed, start to finish, in less than ten minutes. Read more about it in our
in-depth Wix Logo Maker review
. And here are a couple of runner-up logo makers you might like:
DesignEvo – There are more than 10,000 logo templates to choose from. Search for beer logos to narrow down your search to the most relevant designs. Read our full DesignEvo review for more details.
LogoMaker – You can complete your logo in four quick steps with Logo Maker: text, design, colors, and fonts. The initial templates are always quite simple, which provides a great foundation for customization. In our expert LogoMaker review you'll find more tips and tricks on how to get the most out of the platform.
My Final Thoughts
The long and short of it? I recommend hiring a professional on
Fiverr
 to design a quality beer logo for your company or organization. You could save yourself time and money by letting an expert whip up your logo design for as little as $5. Want to make your own logo? If you're a beginner,
Wix Logo Maker
is the best DIY option out there to create an attractive logo that complements your brand. If you're still on the hunt for the best logo design service for you, check out my colleague's
expert logo comparison review
.