you can hire a logo designer for an incredibly cheap price (see how below)
or even create your own logo with an online tool like Wix Logo Maker. But first, let's take a look at some well-designed beauty salon logos.
Jump down for even more logo inspiration.
Best Beauty Salon Logos
How to Hire a Logo Designer for a Great Price
If you're short on time or just want to turn to an experienced logo designer to get the job done, Fiverr is the place to go.
You can find a professional designer there for as little as $5.
While online logo makers can be fun to play around with, when you hire a real, live designer, you know you're going to get a completely unique logo no one else will have. My colleague tested three different logo designers on Fiverr as part of his
quest to find the best new logo for Website Planet
, and you can watch the results in the video below.
Spolier alert: Yes, you actually can get a professional logo for only $5.
To find the right designer for your project, just
go to the Fiver homepage
and run a search for "beauty logo design." You can also use the handy logo design search wizard to specify what you're looking for, or read our
tips on how to hire the best designer on Fiverr
. Once you hire the designer of your choice, your funds will be put in escrow until you approve your new logo. This means the entire process is not only affordable – it's also totally risk-free.
How to Make Your Own Beauty Salon Logo
Prefer to create your own logo? I'm here to show you how! Today, we'll be working with
Wix Logo Maker (click here to read the full review)
. This tool lets you create and save numerous logo concepts for free, and
you only pay when you're ready to invest in your new beauty salon logo
.
1. Sign Up for a Free Account
You'll need to sign up for an account before you can start designing. It's easy – just
click here to open Wix Logo Maker in a new window
. You have the option to use a Facebook or Google account to log in, or just sign up directly for a Wix account.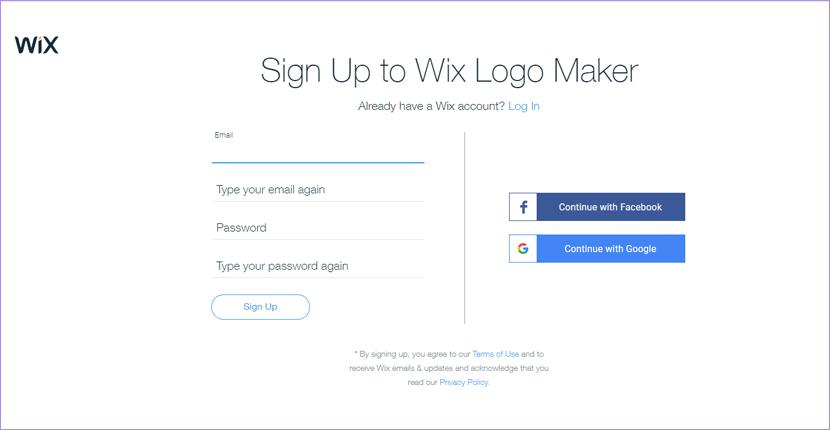 Need a bit more inspiration?
Explore the gallery of logo designs
 fellow professionals have created using Wix Logo Maker.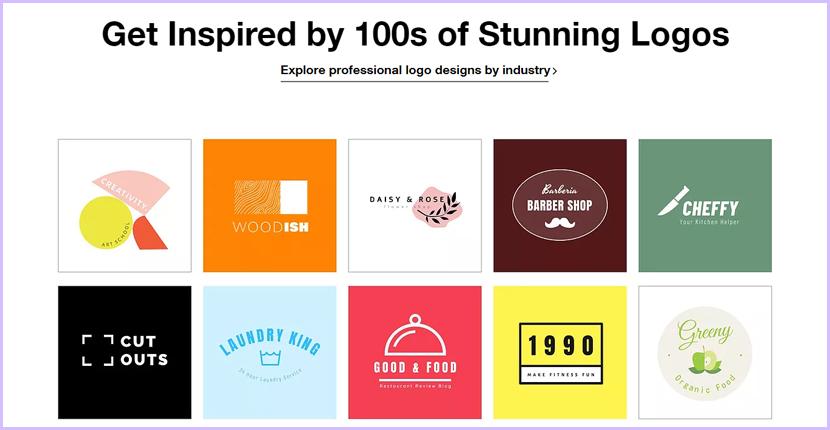 2. Define Your Mission
Wix uses AI-powered technology to generate logo concepts for you as you answer questions about your business.
The more information you provide, the more targeted the designs will be
, so let it know you're working on a beauty salon logo design.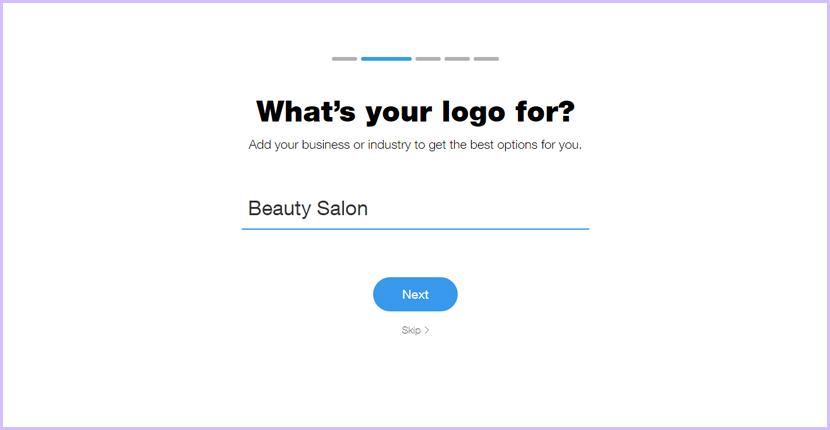 3. Consider the Aesthetics of Your Style
Choose from a range of look and feel adjectives that can help you
define the overall style of your logo
. You can skip this step, but the generated designs may end up lacking the aesthetic you're aiming for.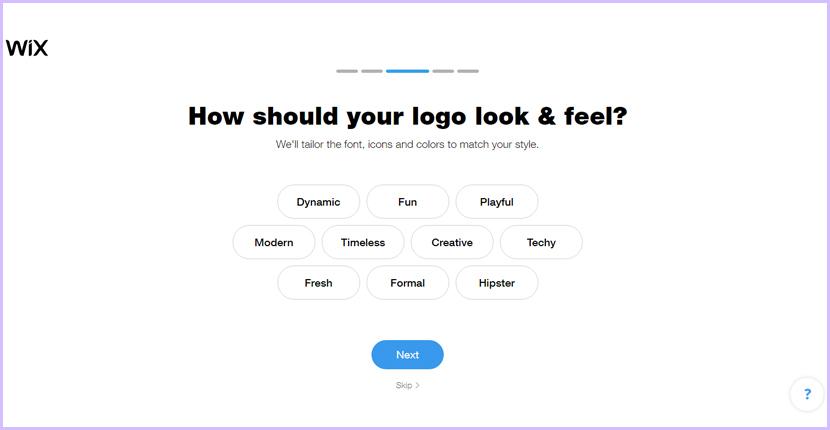 Once you've fed Wix some basic answers, it will show you logo samples to choose from – pick the one you like best, or let it know neither will do. Again, you can skip this step, but it helps the logo maker learn your taste a little better.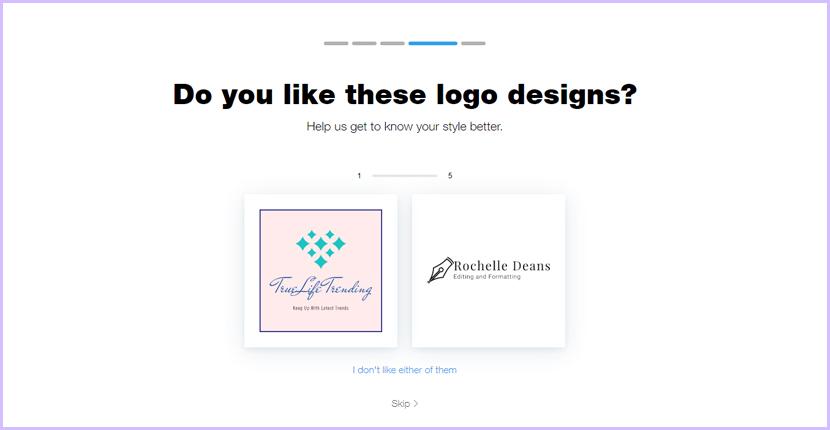 4. Time to Customize
At the end of the questionnaire process, Wix will show you some AI-generated designs based on your preferences. If you see a potential design you like, click on it to start customizing it further. You can also have Wix generate additional designs for your consideration. Some of the designs might look very basic, but if you find any color and text combos you like, just choose the closest match –
you can always swap out icons and fonts and adjust the position of shapes and text elements
. Unlike other logo creation tools, Wix also gives you the option to incorporate curved or angled text into your design.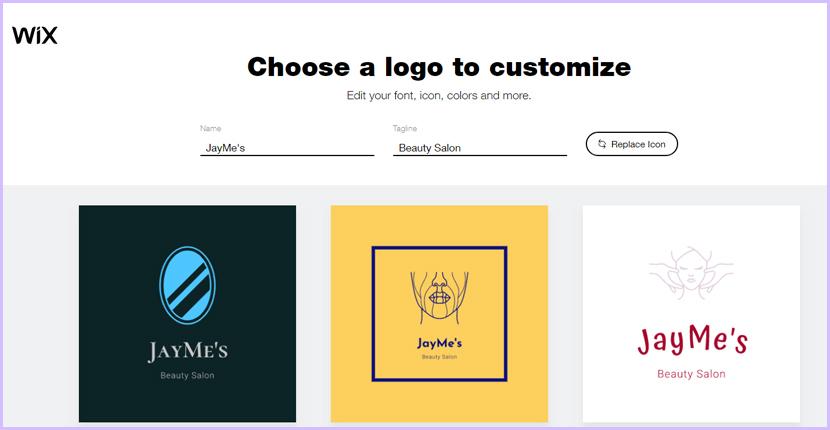 Customizable options include
pre-made or custom color palettes and a color picker for each element of your logo, including icons
– a big plus. There's also a decent selection of fonts and a generous icon library. Wix also lets you adjust the color intensity and make minor layout adjustments, giving you better control of text and icon spacing.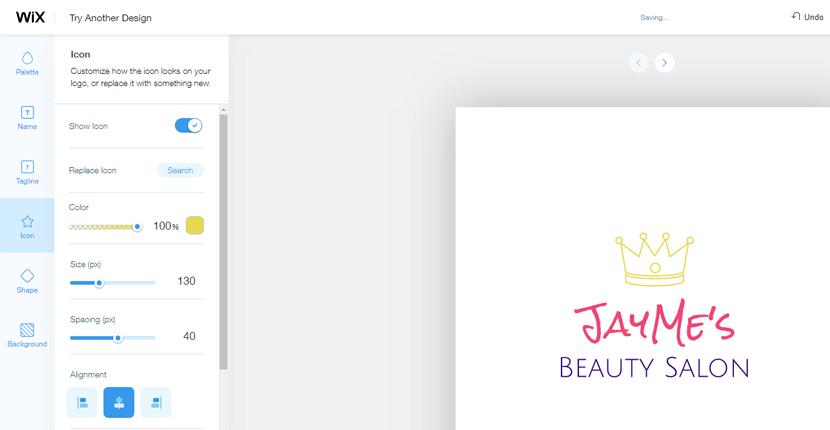 Expert Tip: Consider the types of services and clientele you're looking to attract when choosing fonts and color palettes. Bold colors and funky fonts tend to appeal to young and hip crowds, while more subdued palettes and minimalist artwork project a timeless look suitable for a more mature demographic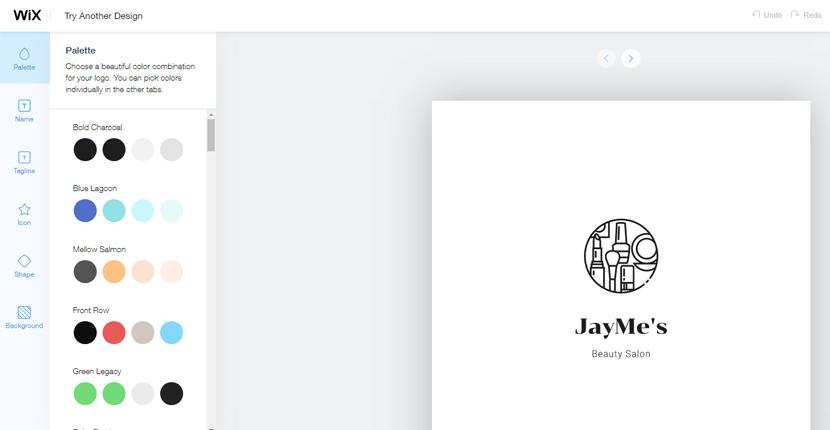 5. Ironing Out the Final Details
Once you've smoothed out the look of your logo, you can download and preview a low-resolution version for free or move forward with purchasing a logo plan.
Depending on your needs, you may only want the basics, but if you're looking to expand your branding, you might prefer the paid advanced plan
, which offers a full range of resizable art, a social media kit, and more. Wix can also help you integrate your new beauty logo design into branded merchandise and stationery products. If you also need a website for your business, you should definitely
read about the Wix website builder
.
Expert Tip: If you're planning to use your logo in print or on store signage, the advanced plan will give you the most bang for your buck. The basic logo package includes full-color plus monochrome and grayscale versions of your logo, while the advanced package gives you additional file formats suitable for print, websites, and social media marketing.
Here are some sample logos I created using the Wix Logo Maker. The designs might feel a bit generic if you're looking for fancier elements like gradients and additional shapes, but they offer a solid set of options without overwhelming you.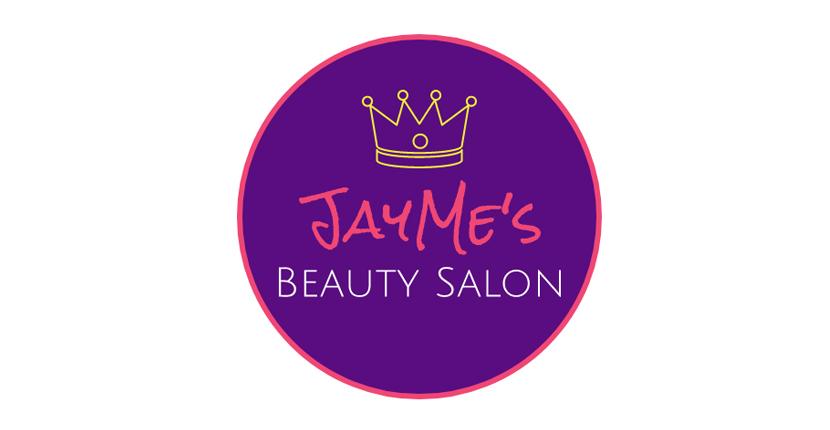 This bold logo plays up a sense of royalty and being pampered like a king or queen, something salon customers will definitely appreciate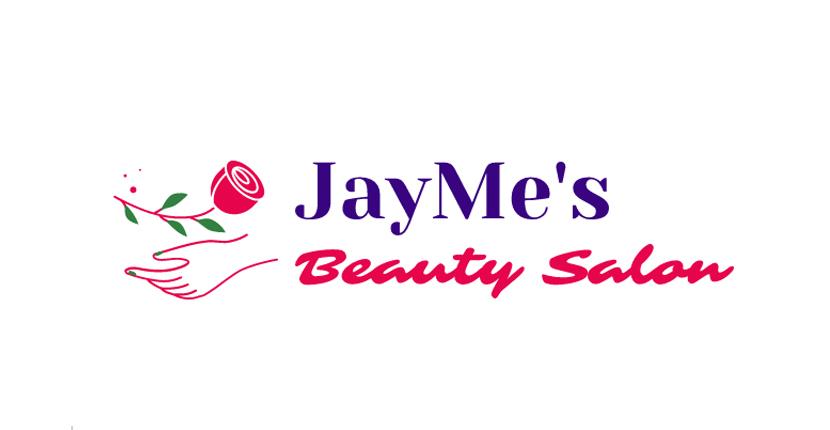 This version is more soft and feminine and would be a good fit for a nail salon.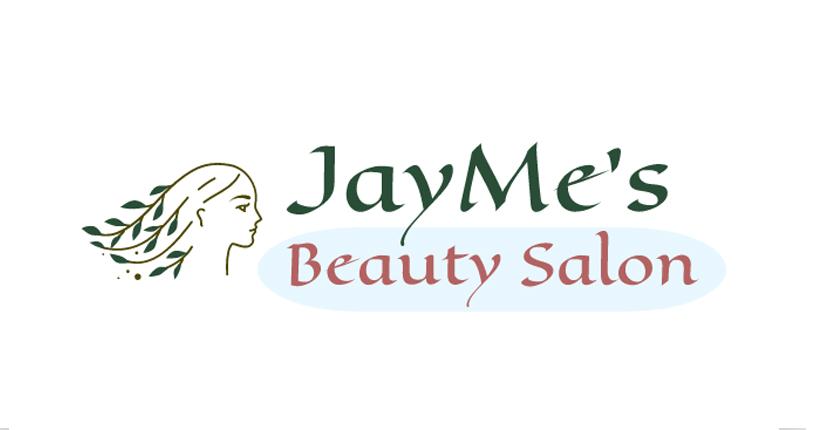 This logo style is earthy and would work well if you serve a broader clientele. To tie into a more natural aesthetic, I included a rounded rectangle that could represent a relaxing pond or calming space.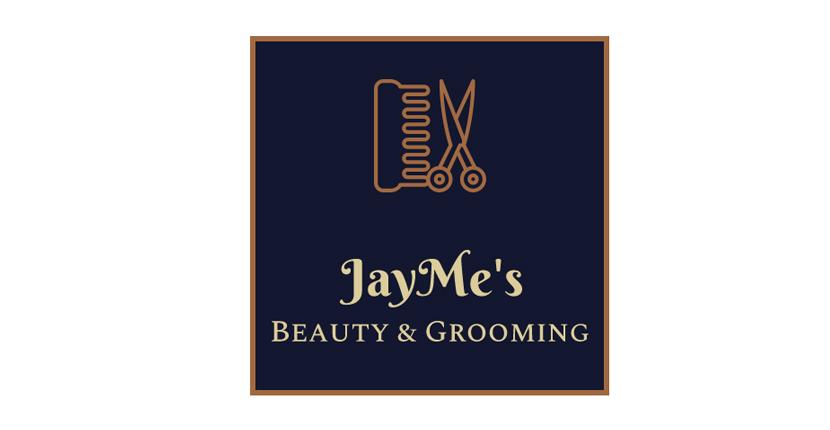 While this logo is more masculine, it could also cover a broad range of customers if you offer more than just beauty-related services.
Expert Tip: As you work out the final details of your design, think about how you'll be using the logo for business marketing. If you plan to use it on labels and stationery, you'll want to ensure the details are clear and readable at smaller sizes. If you'll be using it on signs and banners, you'll want to purchase your logo in a scalable vector format so it looks good at larger resolutions (EPS is the most common format used for printing).
Wix Logo Maker Alternatives
Does
Wix Logo Maker
not quite measure up to your standards? Here are a few more logo design platforms worth checking out:
Need business cards in a hurry? Looka offers downloadable, print-ready business card templates you can send to your preferred printing company.
If you're on a more marketing-focused mission, Tailor Brands lets you build branding guides and create business decks to ensure a consistent look across all channels.
When you want the world walking around with your logo, LogoMaker offers branded merchandise and marketing materials directly from their site.
Beauty Salon Logo Inspiration
Here are ten of the best beauty industry logos to help inspire you. You'll see how the use of color, white space, and typography can help stylists like you
create an image that represents your personality, your salon's overall atmosphere, and the types of services you have to offer
.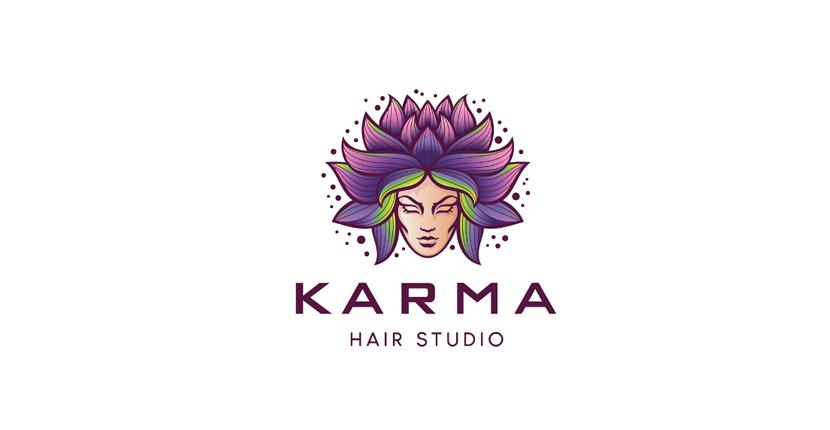 I love the gradient color scheme
Karma Hair Studio
used here and how the designer incorporated lotus leaves for the hair. It speaks to a calm yet powerful inner spirit. Plus, it fits the salon's name perfectly.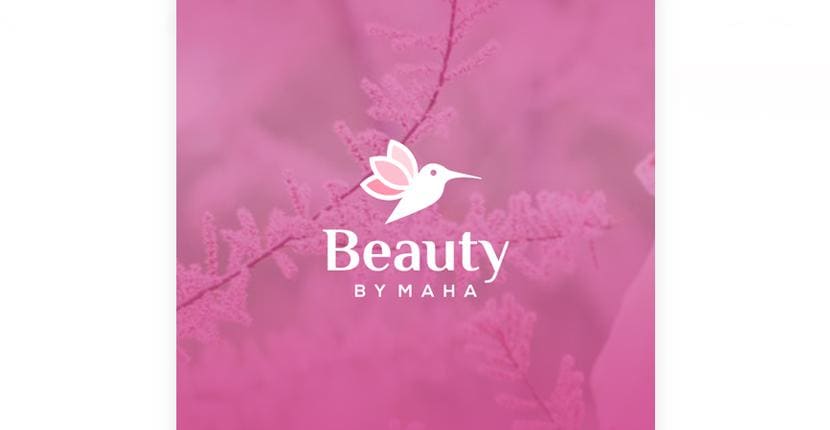 The soft pink palette gives the
Beauty By Maha
logo a feminine feel, but it's not too girly. It's monochromatic and minimalist, which means it would look good against both dark and light backgrounds, as well as if they wanted to downplay the use of pink for more unisex marketing.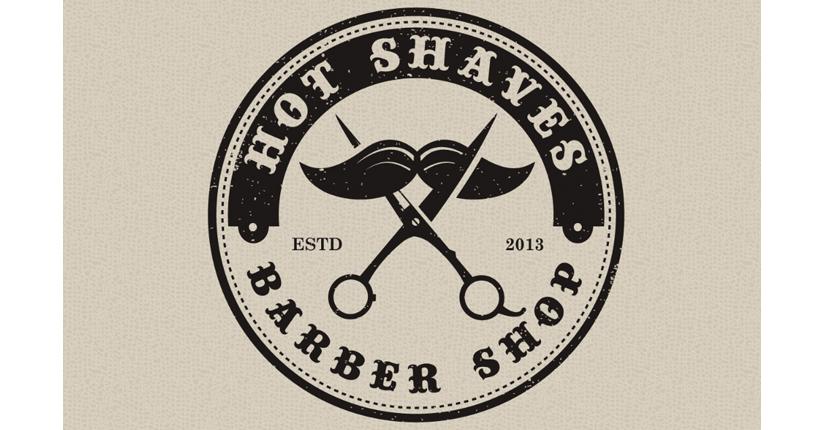 The
Hot Shaves Barber Shop
logo has a bit of a retro feel, like something you'd see in an old-time barber shop, yet it possesses a sense of timelessness. While this one-color concept is fairly simple, you know exactly what to expect from this business.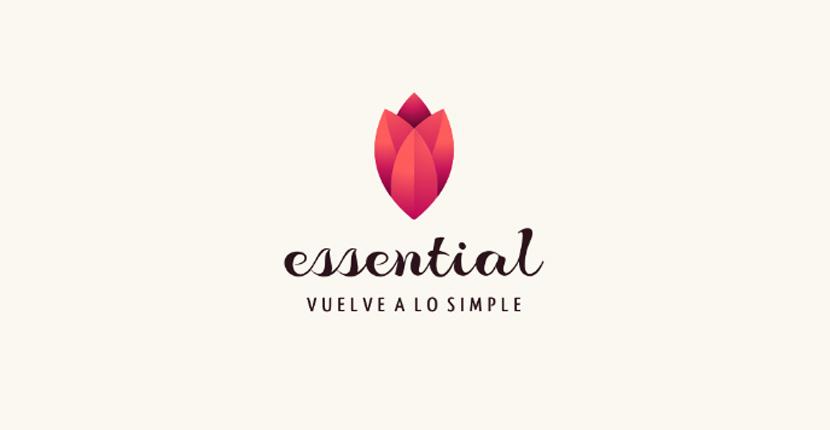 The Spanish slogan translates to "Go back to simple." The
Essential
logo is clean and uncomplicated, and the use of natural elements ties the design and text together nicely.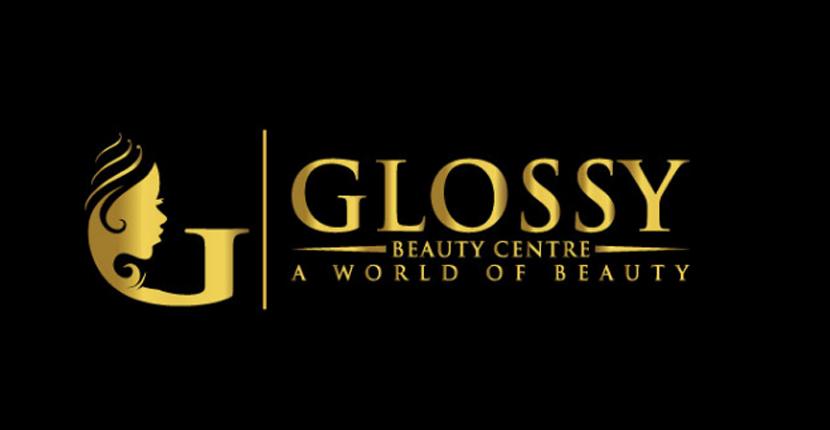 Glossy Beauty Centre's
logo steps up the level of sophistication and value. The use of a gold gradient against black oozes class, and you would expect to see premium-quality hair care products in use here.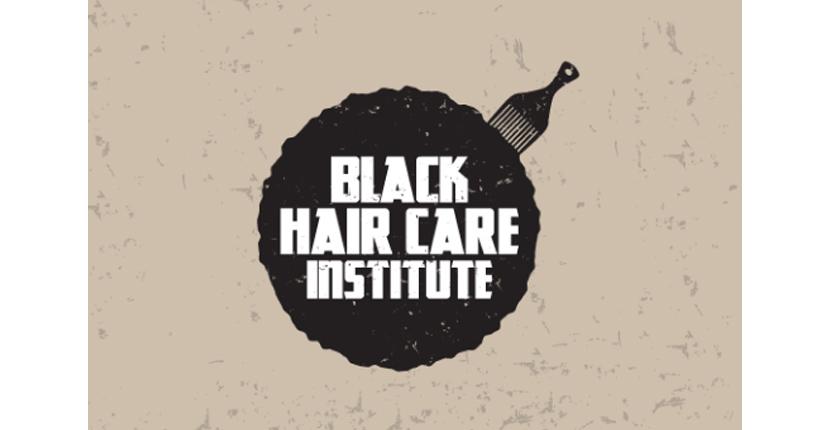 Black Hair Care Institute
has is a stylish logo with its use of an Afro hairstyle and hair pick. The font choice helps to convey a strong brand message. This logo makes it clear that the business specializes in ethnic hair care needs.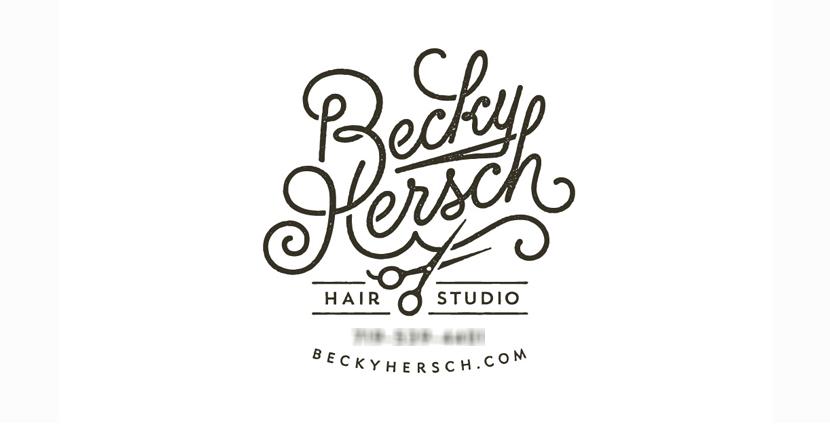 The
Becky Hersch Hair Studio
logo is clean and modern but has a touch of funkiness with the cursive font. The curliness of the text paired with the scissors also plays well into the beauty salon's overall image.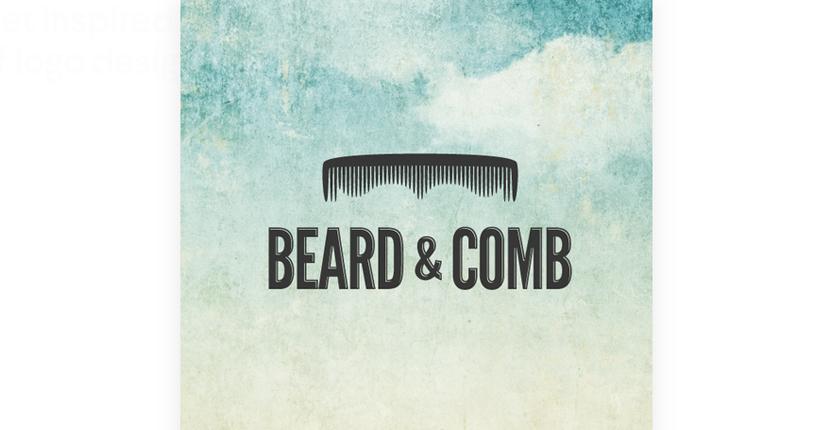 The
Beard and Comb
logo features expert usage of negative space. Sometimes the best features of a logo aren't immediately obvious, but once you see the mustache, you realize how clever the logo designer was in making this.
Celebrity Extensions'
logo speaks to an ambitious audience – clients who want to feel as glam as a celebrity. The yellow-gold gradient implies an energetic yet wealthy feeling, and the secondary copy lets you know they are well-known for what they do.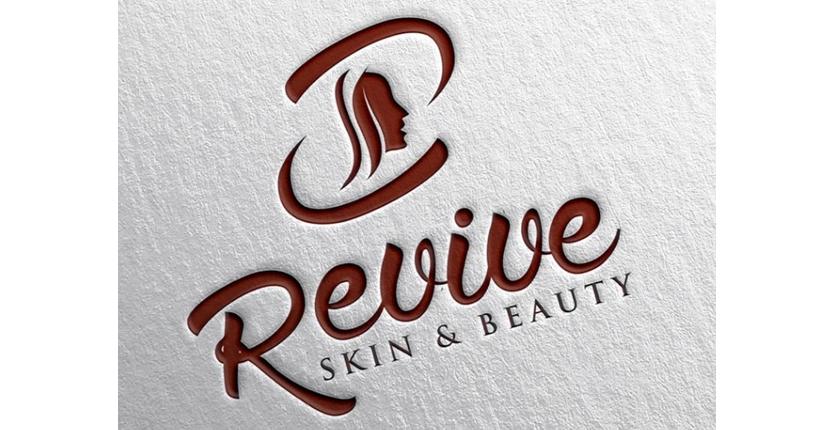 I appreciate the letter-pressed look in this logo concept – it looks like it's already business stationery. The font plays well into the name
Revive
, and the swooshes around the face imply the renewal/revival process that our hair and skin constantly cycle through.
*Website Planet is not affiliated with any of the beauty brands above.
Tying Things Together
Now that you have valuable insight into what makes strong branding work,
you're ready to boost your marketing potential online and in your beauty salon
. As you proceed with brand development, maintaining a vigilant watch over the latest trends in makeup, hair, and fashion, and actively seeking client feedback on your business image, will always steer you in the right direction. Embracing both constructive critique and enthusiastic compliments can facilitate the establishment of an ongoing dialogue with the very customers who rely on your beauty expertise.
Fiverr
is a great place to get started if you'd like to have a professional designer do the work for you. If you're more of the DIY type,
Wix Logo Maker
 is a fantastic tool you can use to create your own logo.
Click here for our full list of the top logo design services.