Jump down now to find out how to hire a logo designer for as little as $5.
I'll also show you how to use an online logo maker to create your own logo for free. To help you get inspired, here are my picks for the top bear logo designs out there today.
9 Best Bear Logos
How to Get a Quality Logo for as Little as $5
To make those great logos above, the designers carefully planned
everything
– from the bear's posture and facial expression to the colors and fonts used. Some big brands can afford to hire expensive design agencies, but what are the rest of us supposed to do? There are tens of thousands of logo designers on Fiverr, my favorite site to find and connect with creative pros. And the site's name doesn't lie:
Design projects ("gigs") on Fiverr really do cost as little as $5 US.
To get started, just
go to the Fiverr homepage
, click on
Graphics & Design
in the main menu bar, then
Logo Design
. Fiverr's beginner-friendly interface makes searching for the service you need easy. If you have a pretty good idea of the style of logo that would work for you, just click
I Know What I Want
. If not, Fiverr will suggest designers who can help you generate initial ideas.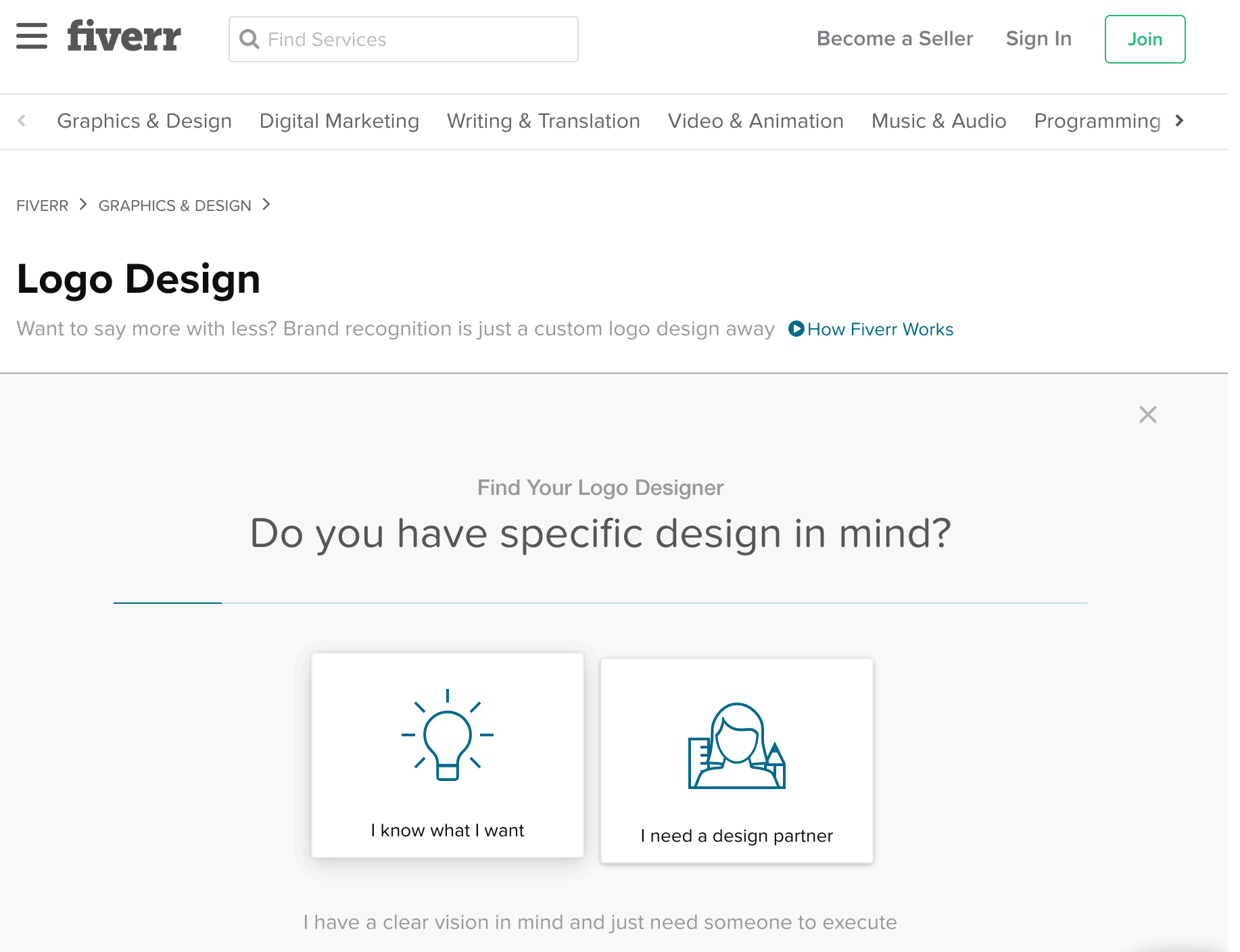 Many designers on Fiverr offer a variety of service packages to fit all budgets.
Let's consider an instance: a fundamental service level could provide you with a single PNG logo file without any revisions being provided. In contrast, a premium package is going to incorporate several rounds of revisions (or even an unlimited number), accompanied by high-resolution files that possess the capability to be adjusted to any size suitable for printing.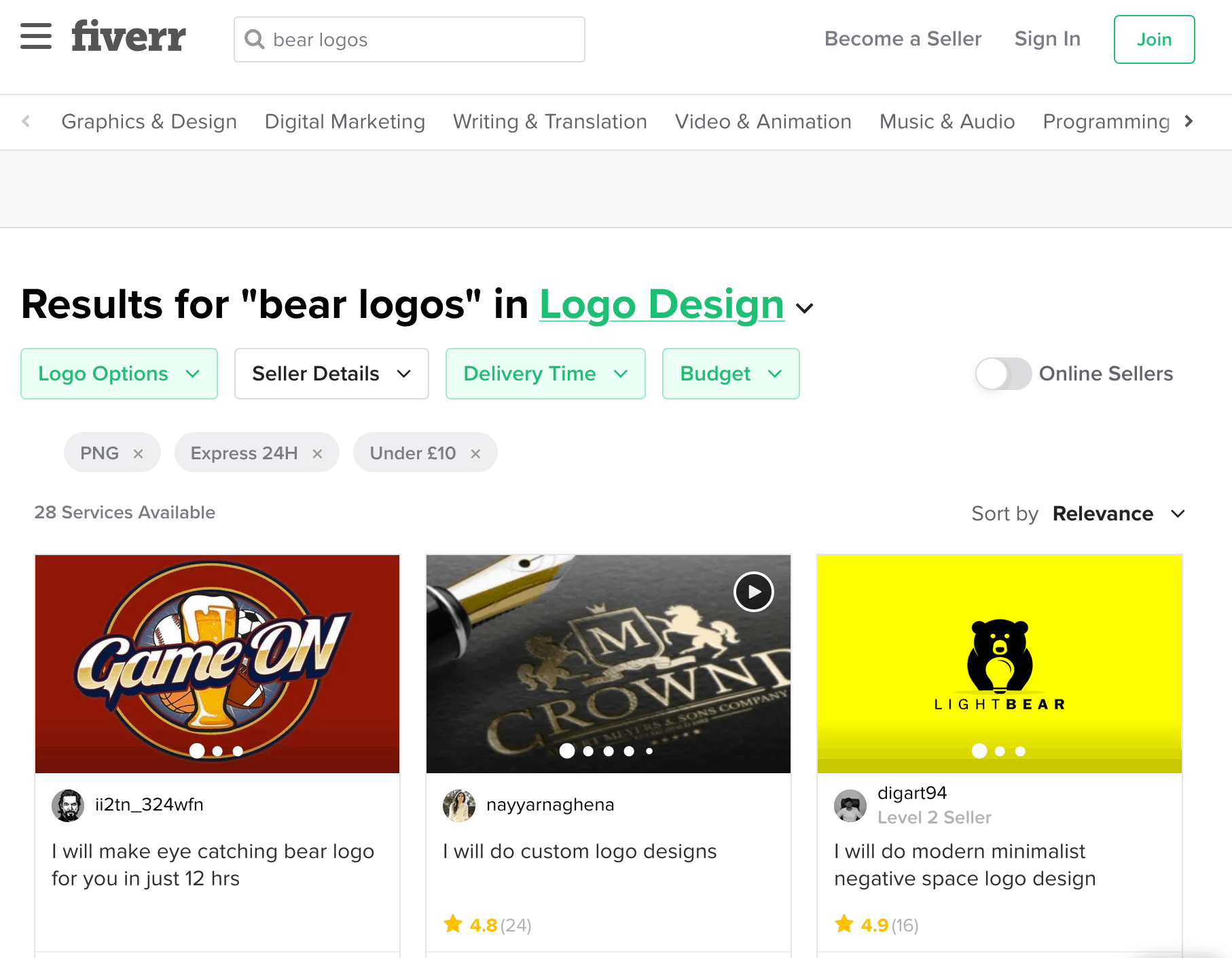 What else is great about Fiverr?
Easy to find your You can filter your search by designers' level of experience, pricing, and more to help you find the best designer to create your logo.
Portfolios, ratings, and reviews. You never have to guess how good a logo designer is, because you can see their past creations and read what their past clients have to say.
Quick service. Typically, it will take 2-3 days to get your logo made, longer if you go through multiple rounds of revisions. However, some Fiverr designers offer same-day express service (sometimes for an added fee).
Safe and secure. Fiverr's built-in messaging system lets you communicate directly and safely with designers. The 100% secure payment system ensures that your designer is only paid when the job is done.
Prices are clear. The price of the gig you choose is what you'll pay. There are no hidden fees, ever.
To learn more about the Fiverr platform and see some logos we commissioned for Website Planet, read our
expert Fiverr review
.
How to Make Your Own Bear Logo
If you prefer the creative freedom of making your own logo, or just want to try out some ideas before hiring a designer, there are plenty of online tools you can use. Just keep in mind that
while many DIY logo makers are free to use, you will need to pay in order to download a high-quality image of your logo.
Wix Logo Maker
Wix Logo Maker is a super-simple logo maker that uses AI (artificial intelligence) to create your logo in minutes. To read more about how it works, check out our
in-depth Wix Logo Maker review
. To get started, just
go to the Wix Logo Maker homepage
, click
Start Now
and create a free account. From there, just follow the wizard. Once you get to the step where you can replace your icon, you'll see that Wix Logo Maker has a great selection of bear imagery: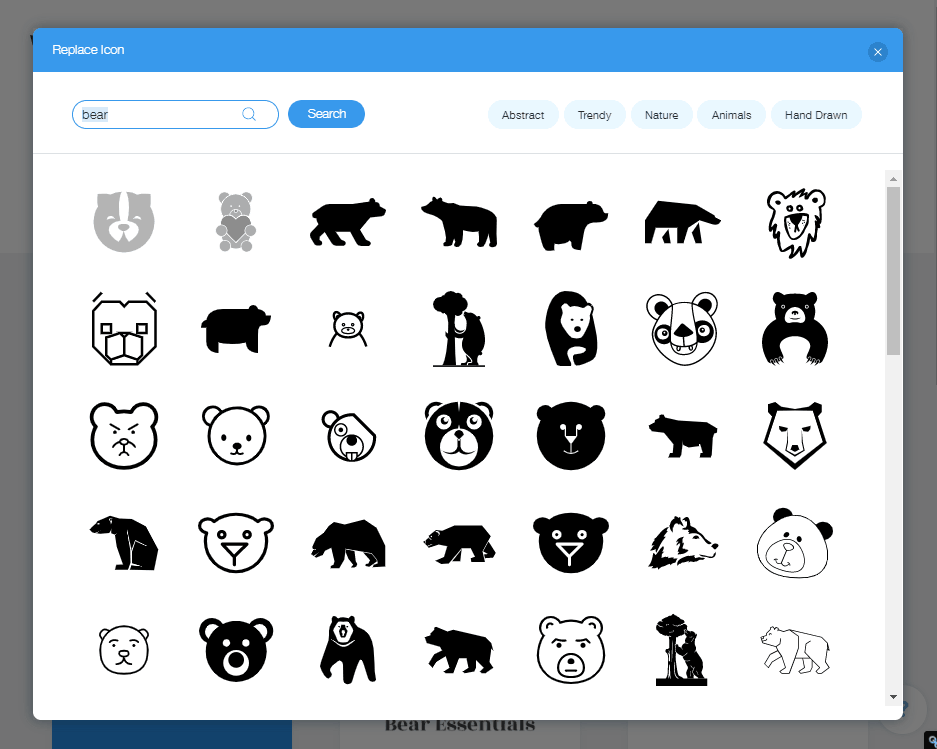 If you change your mind about the bear, you'll find that Wix has a lot of options for any type of
animal logo
you can think of. What I like about Wix Logo Maker is that It offers more customization options than most online logo creation tools –
in addition to choosing your own icon, you can change the colors, layout, fonts, and even rotate or curve the text.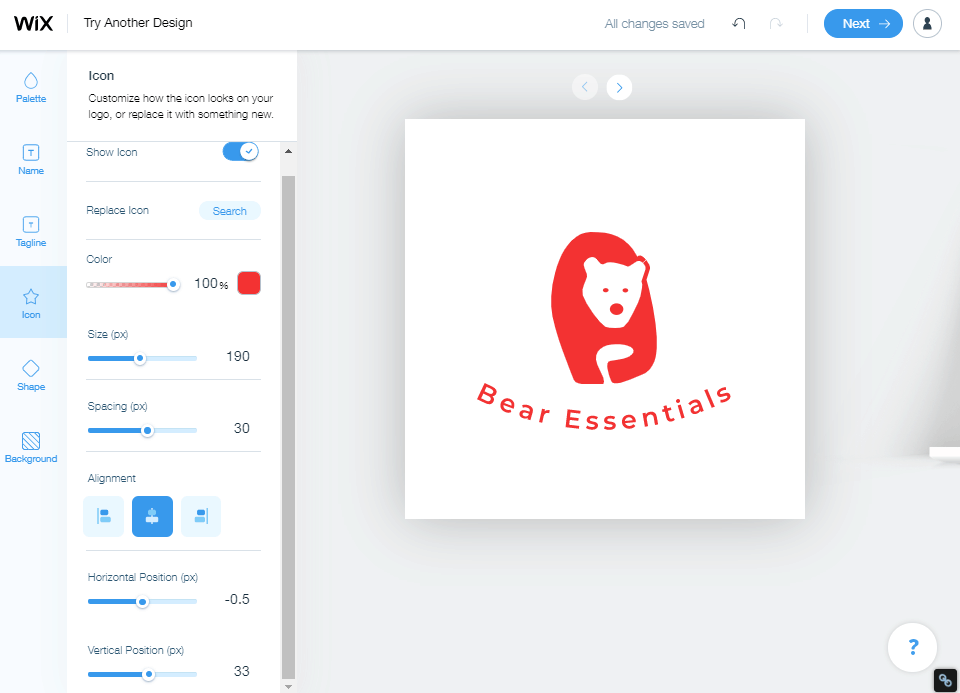 You won't have to pay unless you choose to download your logo, but once you do pay, you can't make any further changes.
DesignEvo is a great alternative that gives you even more design flexibility.
With over 10,000 customizable templates, including a "start from scratch" option, you can make almost any style of logo. To see what else the tool can do, read our
in-depth DesignEvo review
.
Getting Your New Bear Logo Won't Break Your Budget
So what's my go-to choice to create a killer (or cuddly) bear logo? Considering the level of quality you can find on Fiverr – for less than the cost of downloading a logo you make with a DIY tool –
hiring a designer on Fiverr
 is my clear #1 choice. However, if you really want to try out your own ideas for a bear logo,
Wix Logo Maker
 is hands-down my first choice among online logo makers. To learn more about these and many more options, check out our
in-depth design service reviews and comparisons
. But above all, remember that a great logo begins with a clear understanding of the message you want to broadcast.
If Wix Logo Maker isn't your cup of tea,