Read on to see how you can get your logo designed professionally for just $5.
---
9 Best Beach Logos
My colleague set out on a mission to test various logo design services. His results were a surprise! Check out his
comprehensive logo design service review
 to see how each service did in his experiment, and which one we chose as the new Website Planet logo!
How to Get a $5 Logo Design
Your company's logo is important, and it certainly isn't something where you should cut corners to save money. A logo represents your brand, so it needs to be original. If you don't have a branding budget in the thousands, it doesn't mean you have to sacrifice a quality logo. There's a way to get your logo designed by a pro from just $5: Fiverr. Fiverr is a platform that lets freelancers list design packages starting from the entry price of $5. Each designer has their own style and specialism, and finding the right one is a breeze. Prices stay low because designers want to remain competitive to potential buyers (like you), so you'll find many talented pros keep their prices low and their quality high. To get started,
go to the Fiverr homepage
. Search "beach logo" in the search bar to find relevant designers. Test out similar terms like ocean logo, sea logo, and water logo for even more designer options.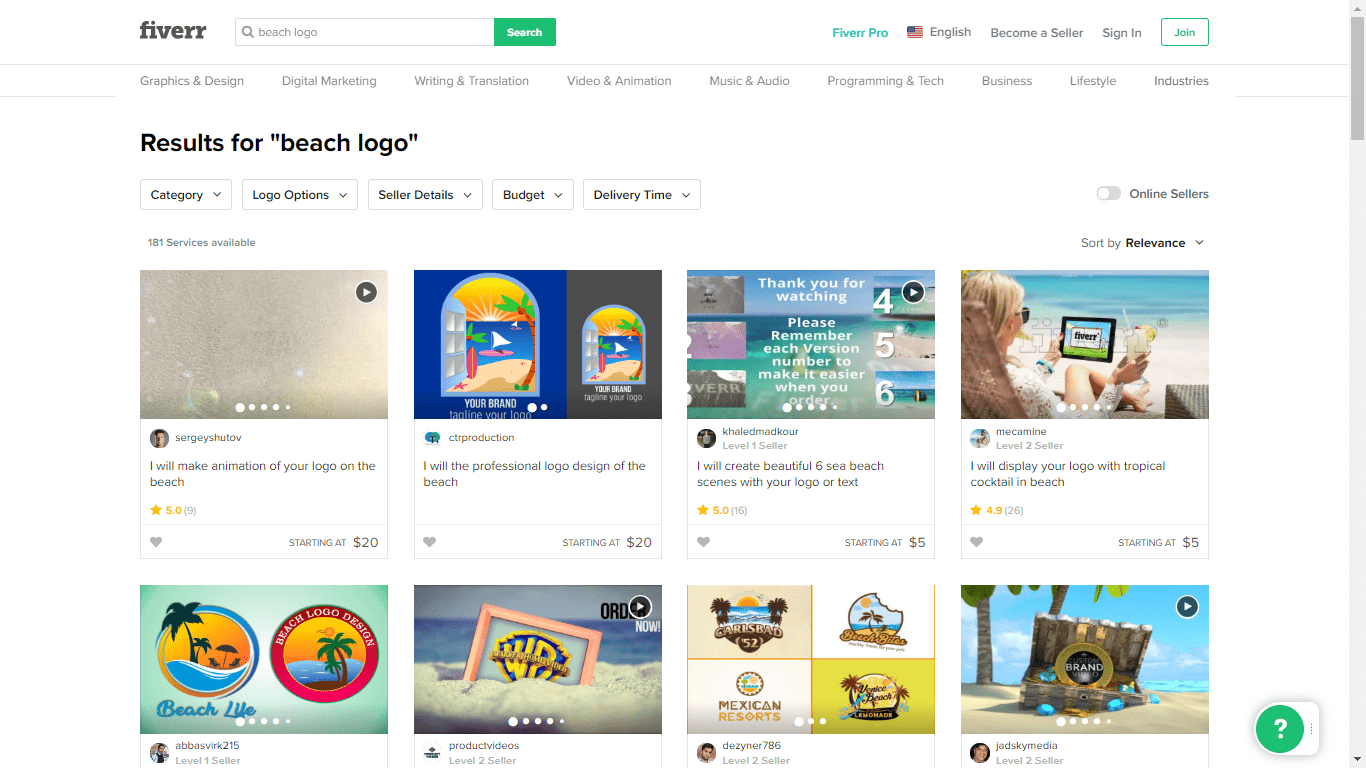 Find out more about a designer by clicking on their profile. Read through their "About This Gig" section and take a look at their portfolio to see more of their design style. It's also useful to browse through feedback from previous customers in the reviews section. Once you're ready to move forward and hire them, click
Continue
to go to the payment preview page.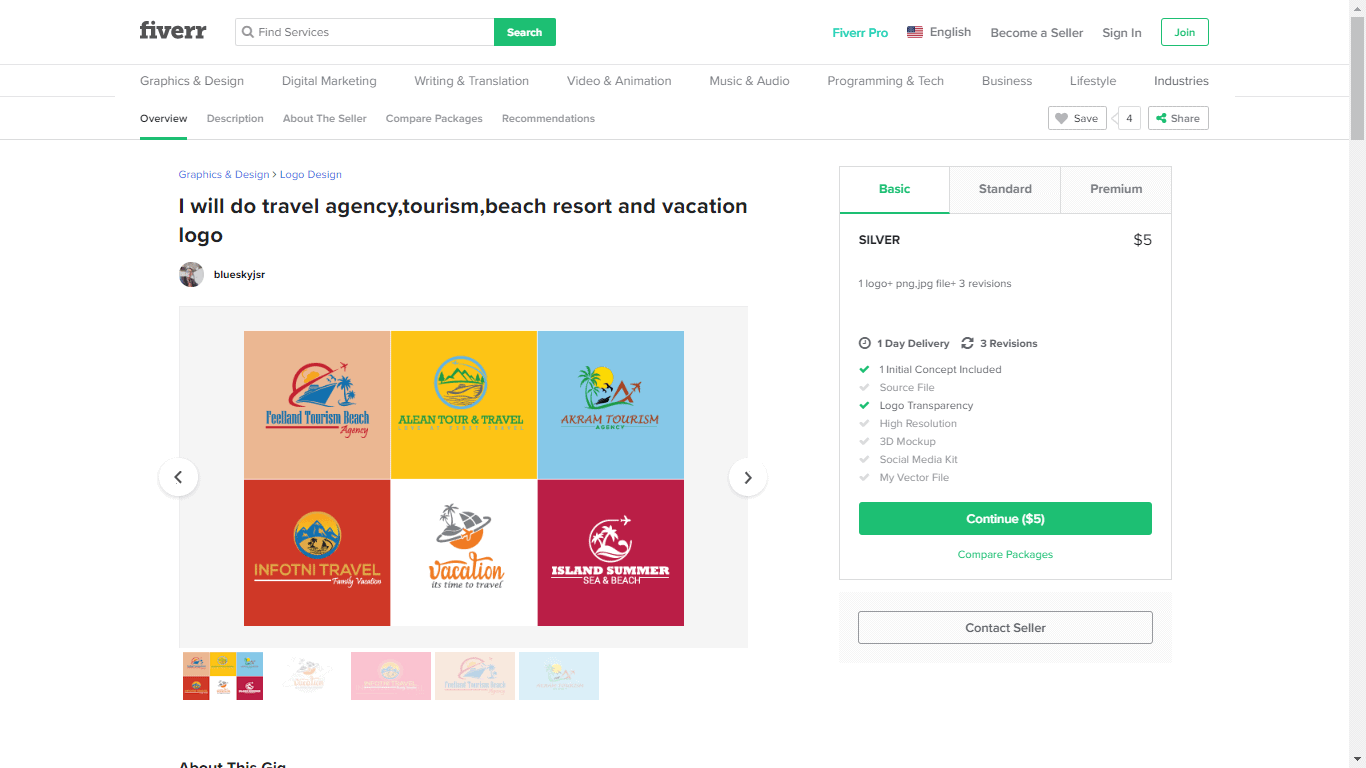 You'll see the final cost of your chosen package here and all of the services included. Take a minute to review everything and click
Order Now
to enter your payment information and finish the process.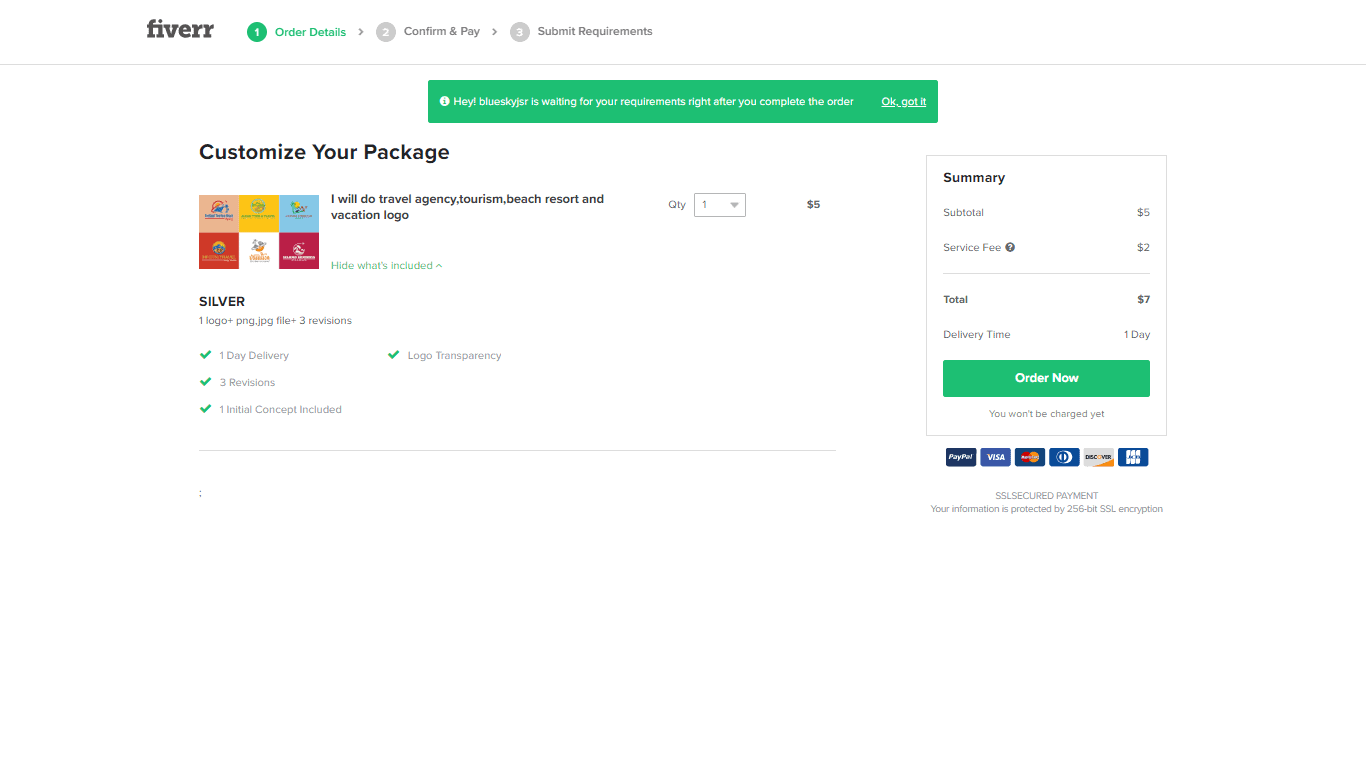 To learn more, read our
in-depth Fiverr review
. Here are a few more Fiverr features I really like:
Protected payments – Your payment is made at the start of the process, but the funds are held by Fiverr until you're 100% satisfied with your design.
No unexpected fees – There's no chance of overcharging or surprise costs. Designers can never increase prices after you've hired them.
Handy search options – Use search filters like budget, logo style, and delivery time to narrow down your designer search.
Package customizing – For an additional cost, some designers have customizing options that can be added to set packages, like 3D mockups and social media kits.
How to Make Your Own Logo
If you want to get creative and make your own logo, there's an easy solution. Designing your own logo can be a great achievement, but it could turn into a disaster if done incorrectly. The key to a high-quality, professional-looking logo is choosing the right DIY logo maker. My top recommendation is Wix Logo Maker. Wix Logo Maker uses impressive artificial intelligence (AI) technology to identify your logo style, then uses this info to generate customizable suggestions. I'll take you through the process so you can decide if it's right for you. First,
go to the Wix Logo Maker homepage
 and create a profile. Enter your company name and tagline to continue.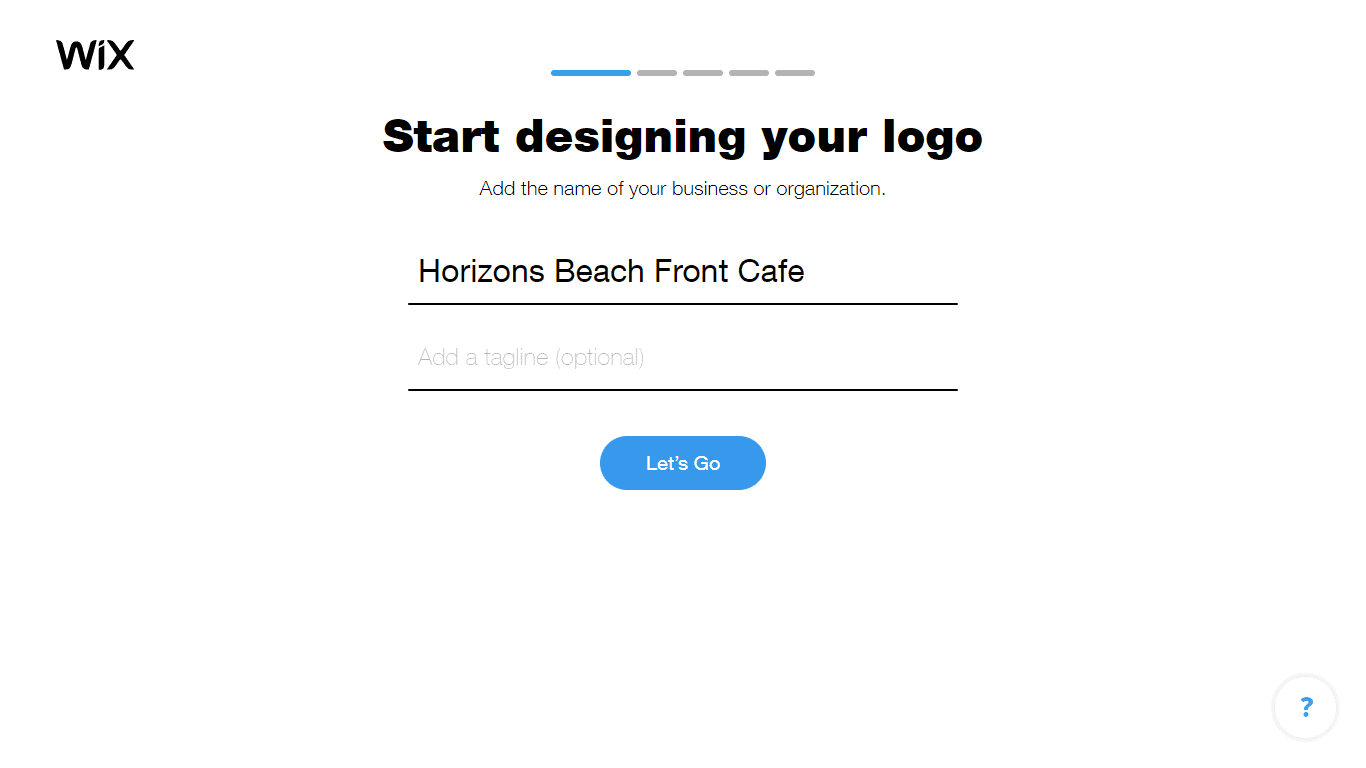 There are thousands of industries to choose from, so you're bound to find something relevant. Just start typing and then choose the right option from the dropdown menu.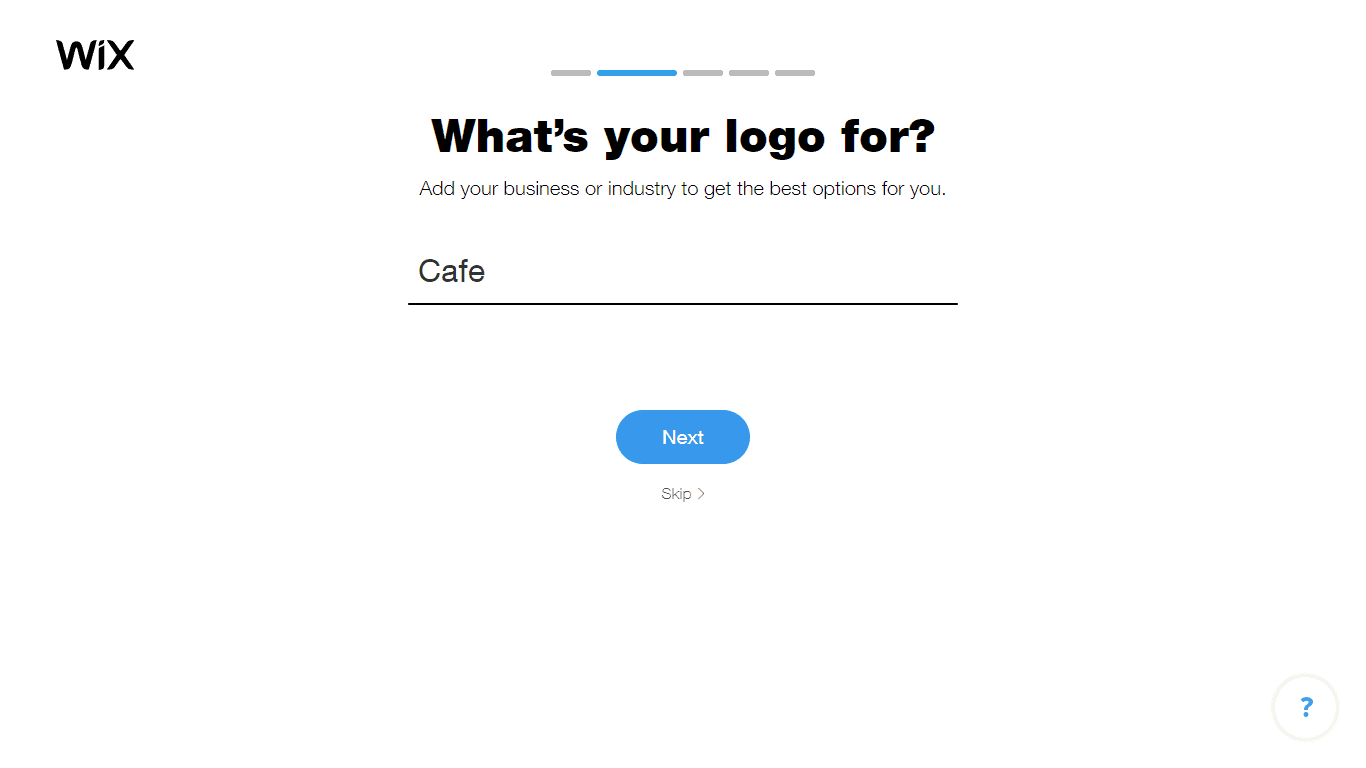 After that, you'll see a page containing lots of different descriptive words. Select all the words that apply to your vision to let the AI know how your final logo should look and feel.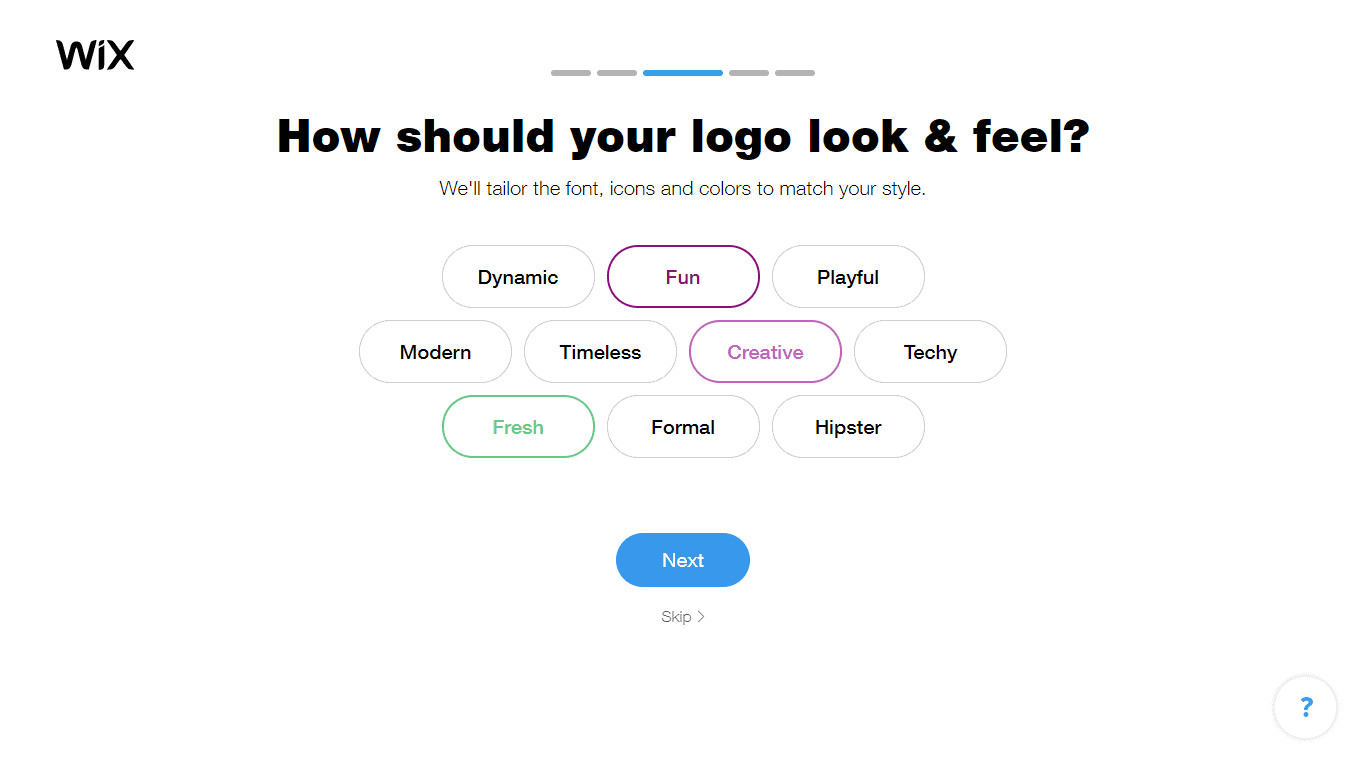 In the next section, you have to choose between two designs to help the AI learn your style. Choose the logo in the pair that you like best or click
I don't like either of them
to skip to the next one.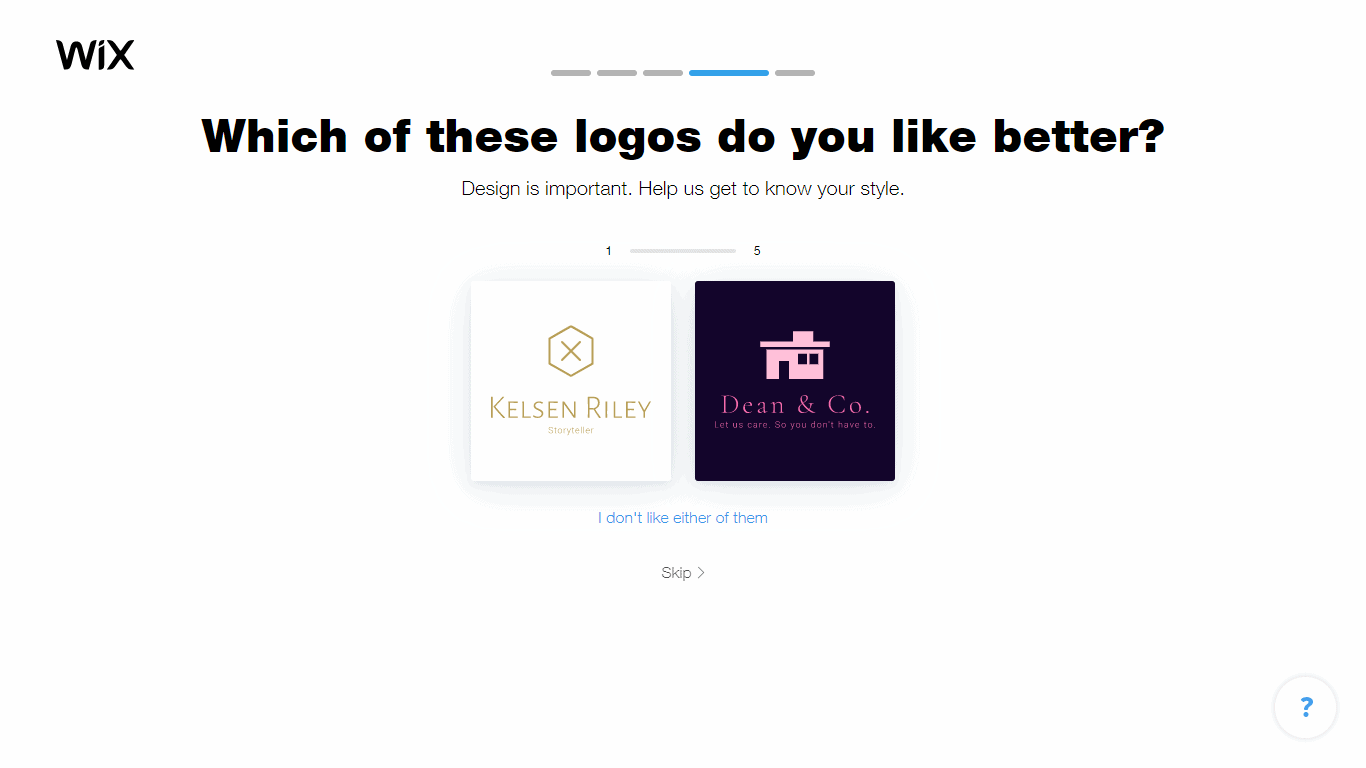 Please answer a brief and simple question: Where do you intend to utilize your logo? Select all applicable choices such as social media, merchandise, and presentations.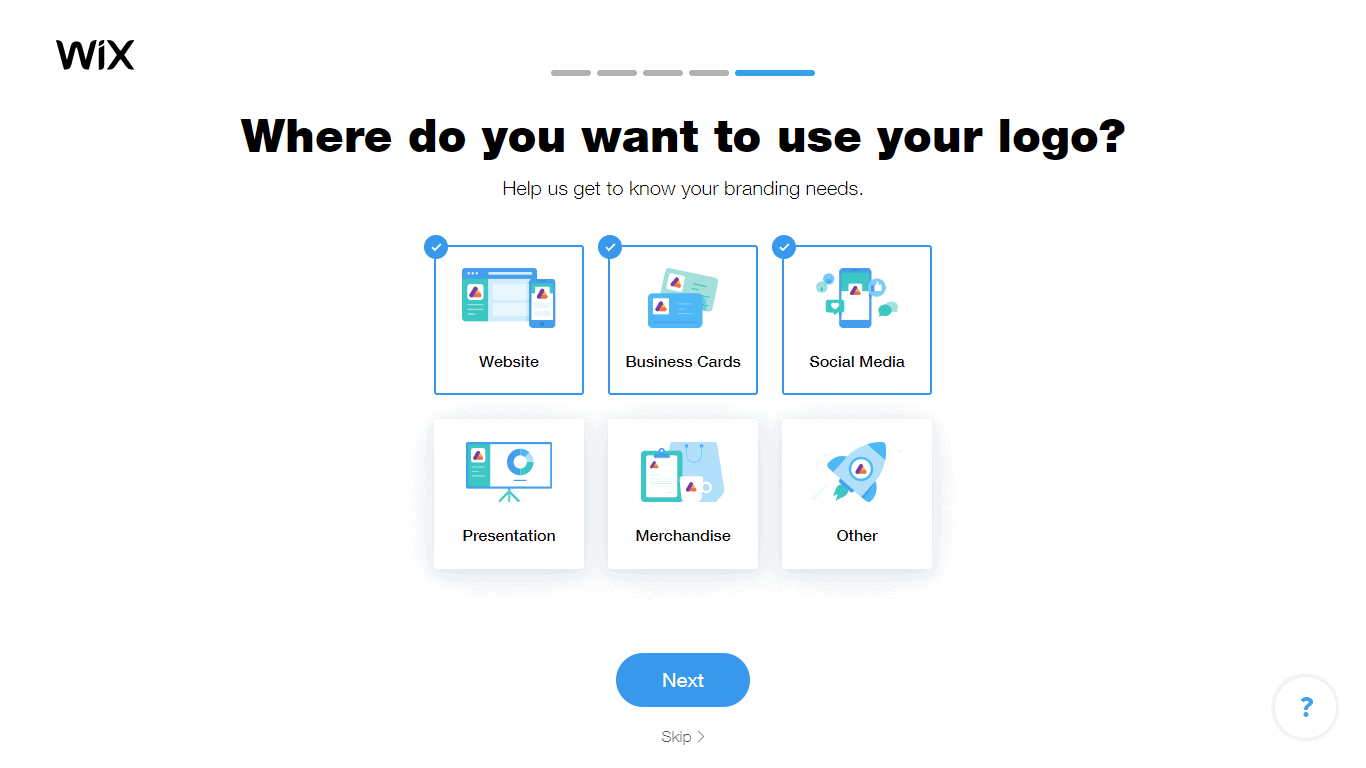 Now it's time for your logo suggestions! Scroll through the results to see what the AI has generated for you.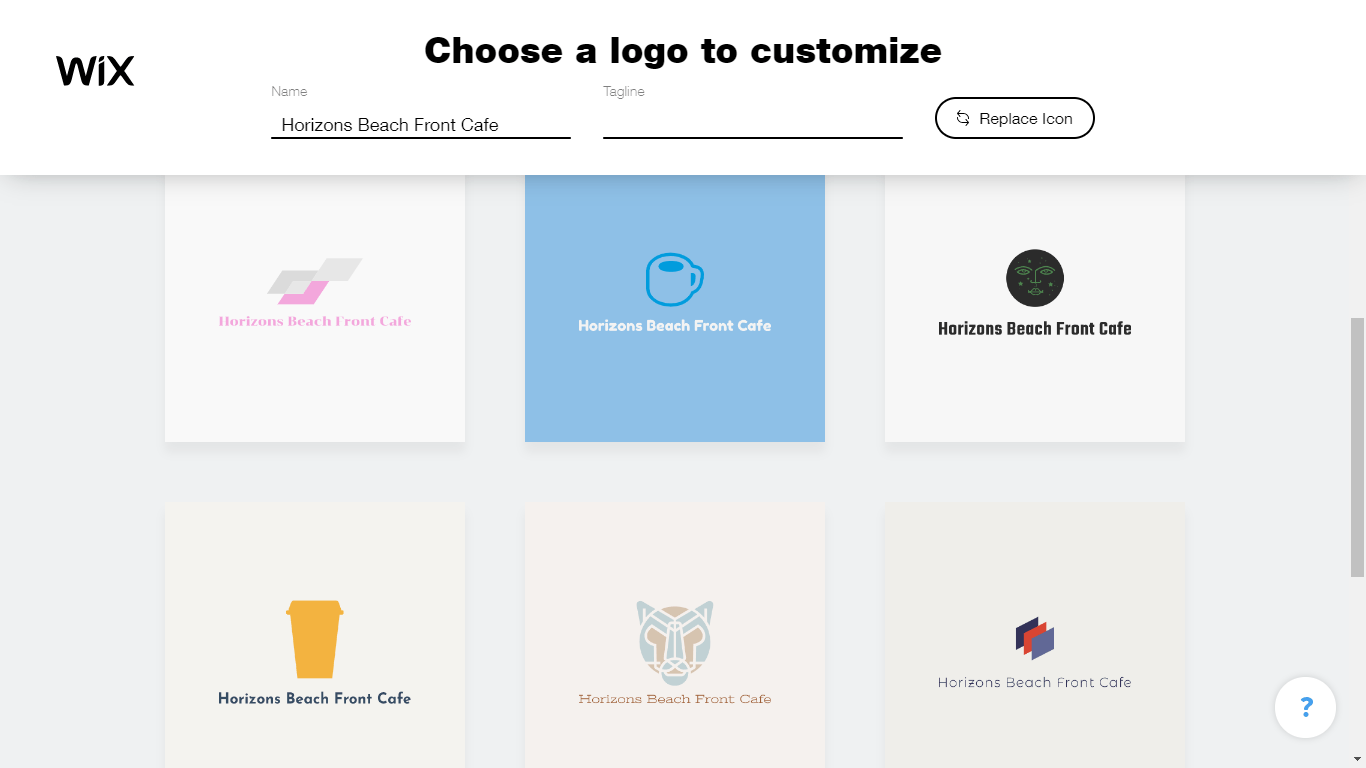 If the icons are looking generic, you can change them out by clicking
Replace Icon
and searching "beach". Choose your favorite to switch out all the old icons for your new one.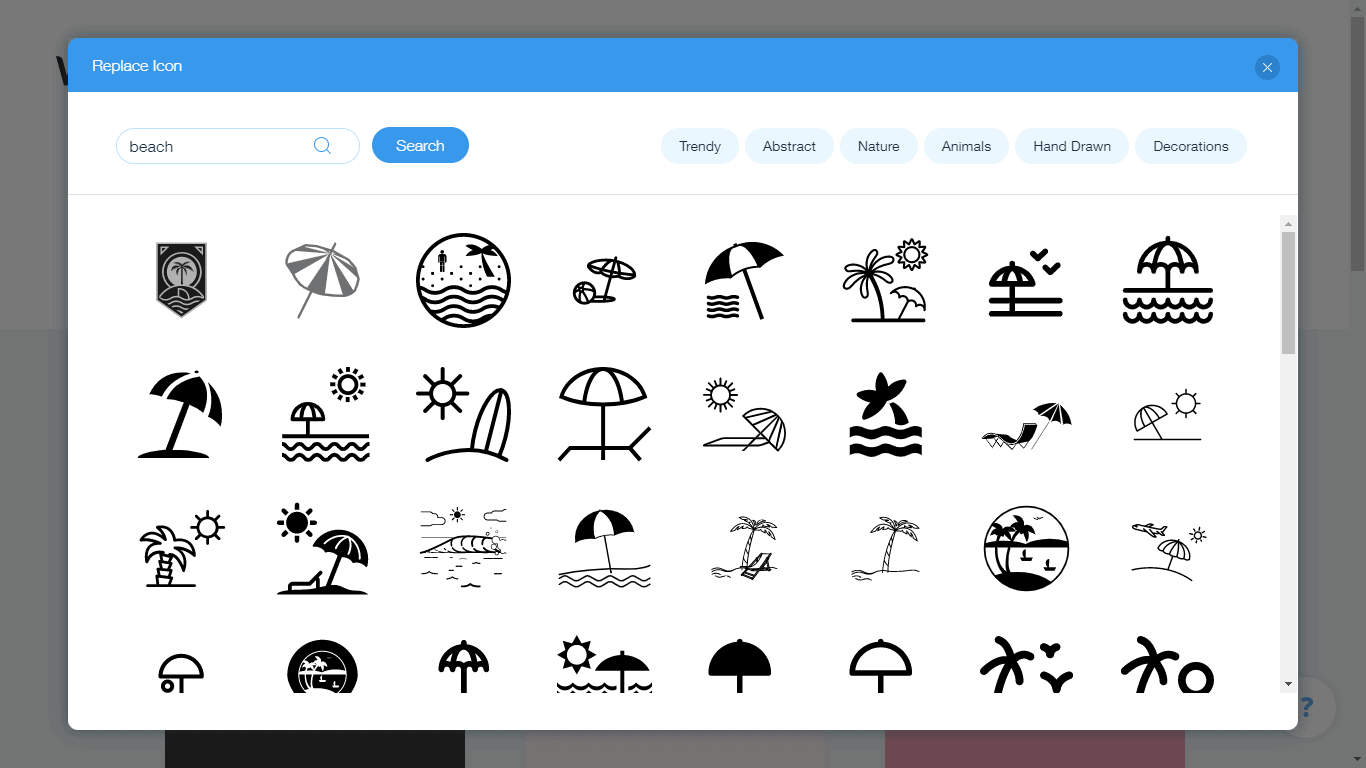 After comparing the suggested logos, choose a design that you'd like to edit. Click
Customize
to go into the logo editor for the final part of the process. Here, you can choose from an array of color palettes, hundred of fonts, and you can even add multiple icons to your design.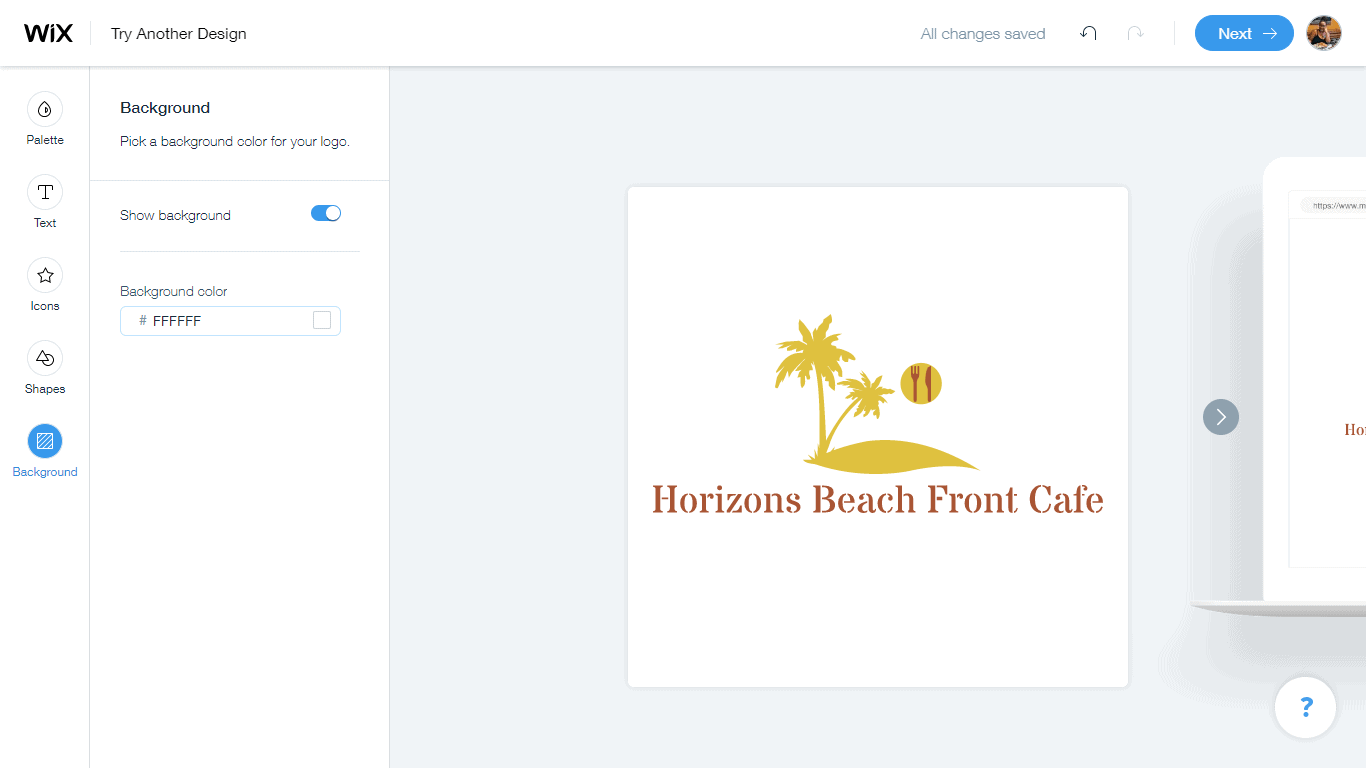 When you're finished editing, click
Next
to choose your package and make your payment to download your logo in a high-resolution format. If you choose the free sample option, it'll be a much smaller file size, which is useful when comparing other logo design options. Want to know more? Read our
expert Wix Logo Maker review
to see some logo samples.
Wix Logo Maker Alternatives:
LogoMaker – This is the perfect option for beginners, since the entire process takes only four short steps to complete. Easily personalized, LogoMaker logos are great as basic designs or building blocks for more complex designs. See our expert LogoMaker review for more information.
DesignEvo – If you'd prefer to choose a template without the help of an AI, DesignEvo has 10,000+ logo templates to pick from. You can search 18 categories, which makes it easy to find a template that matches your industry and style. Our full DesignEvo review details more of the website's features.
Final Thoughts
When it comes to a quality logo for a bargain price,
you can't beat Fiverr
. The freelance platform is the easiest and safest way to connect with professional designers who can help bring your dream beach logo to life. If you need to satisfy your creative side and DIY,
use Wix Logo Maker
. It makes the design process as simple as possible with its super-smart AI technology and great user interface. Still looking for the right logo design service?
Check out my colleague's logo design service comparison
 to see how Fiverr and Wix Logo Maker stood up against some of the other popular platforms.