Jump ahead to learn how to hire a pro basketball logo designer for as little as $5.
Want to leave the bench and put your own design skills to the test? I'll also show you how to design your own basketball logo for free. But first, let's warm up with these amazing logos from around the web.
9 Best Basketball Logos
Get a Custom Basketball Logo for a Cheap Price
As you can see, an experienced logo designer adds real value to a logo by using stylized designs, incorporating the brand's colors, and choosing the right font to make an impact. You might think using a pro to create a unique design is the expensive option, but it can cost as little as $5 if you know where to look. On Fiverr, you'll find tens of thousands of freelance graphic designers from around the globe who could be the one to create your perfect basketball logo. That's why I love it.
Key Fiverr Features
User-friendly search filters – specify your desired logo type, price range, delivery time, and seller options to narrow down the results.
Communication made easy – use Fiverr's messaging system to contact sellers before committing to a gig. You can also post your requirements in a request and have designers contact you.
Express delivery – most designers will complete your project in a couple of days, but if you're under time pressure, some offer a 24-hour service for an extra fee.
Secure payment system – even though you pay upfront for a gig, your money is safely held in escrow and will only be released upon your approval of the logo design.
Fiverr Pro – if your budget is still in the green, you can opt for the Pro service where you can hire hand-vetted, high-quality designers still at a relatively affordable cost. You'll also get access to VIP customer support.
Pro tip:
Always check the designers' portfolios, ratings, and customer reviews to get a better idea about their style and proficiency.
Navigating the Fiverr Website
Fiverr has an attractive website that makes it easy to find a designer for your basketball logo.
Go to the Fiverr homepage
, hover over
Graphics & Design
, then select
Logo Design
under
Logo & Brand Identity
.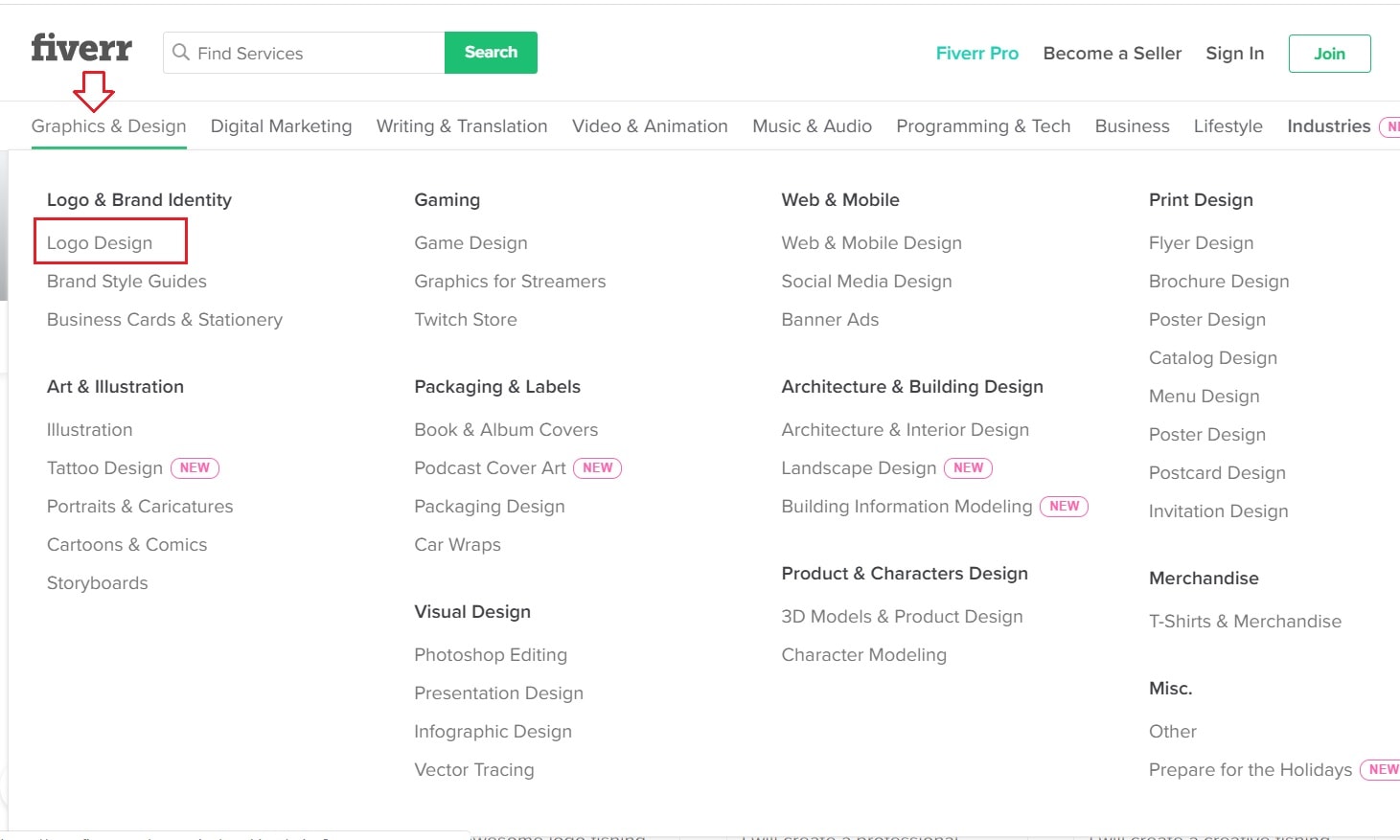 Next, you have the option to either type in a keyword in the search bar (e.g., basketball logo) or get more relevant results by answering a few questions using the Fiverr artificial intelligence (AI) wizard.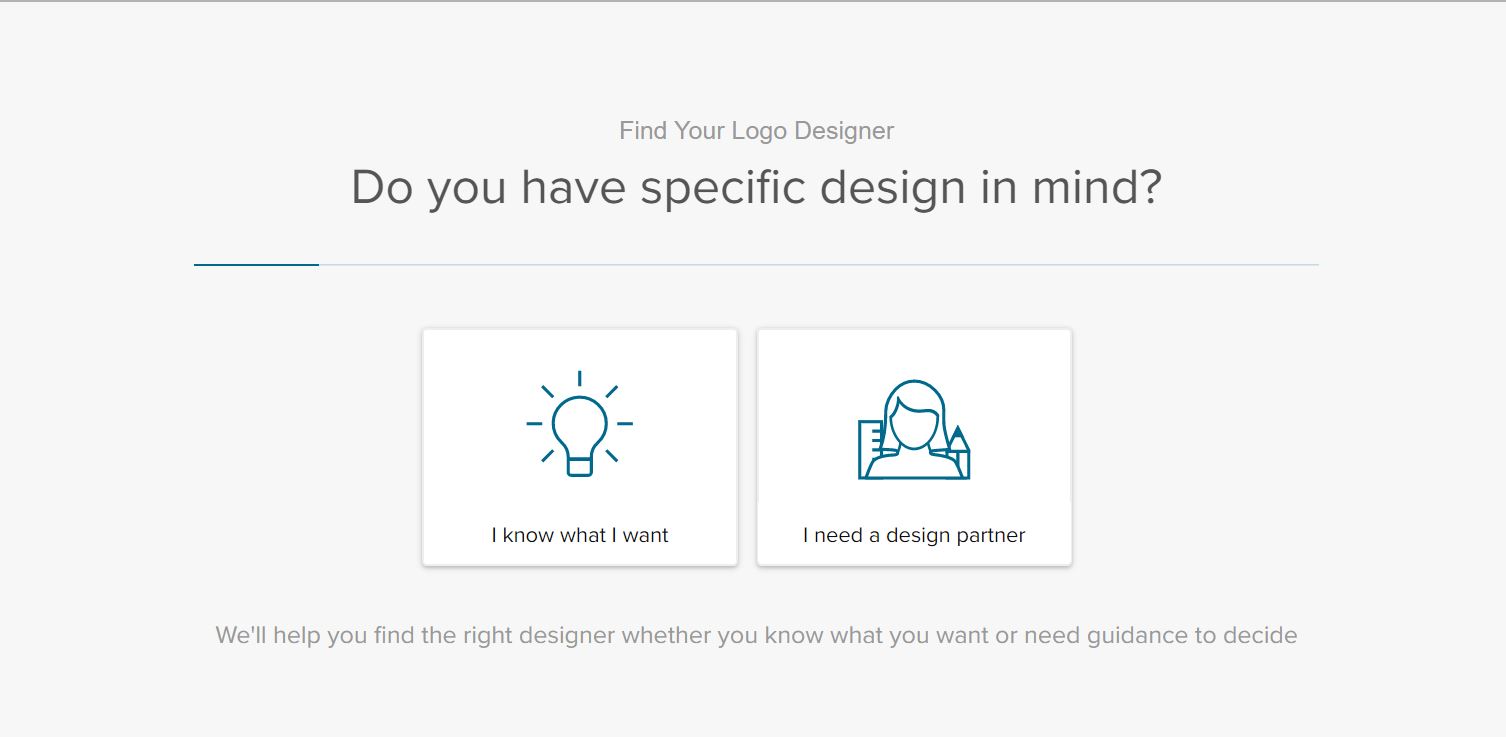 You can also use the search filters to refine your results based on price or delivery time.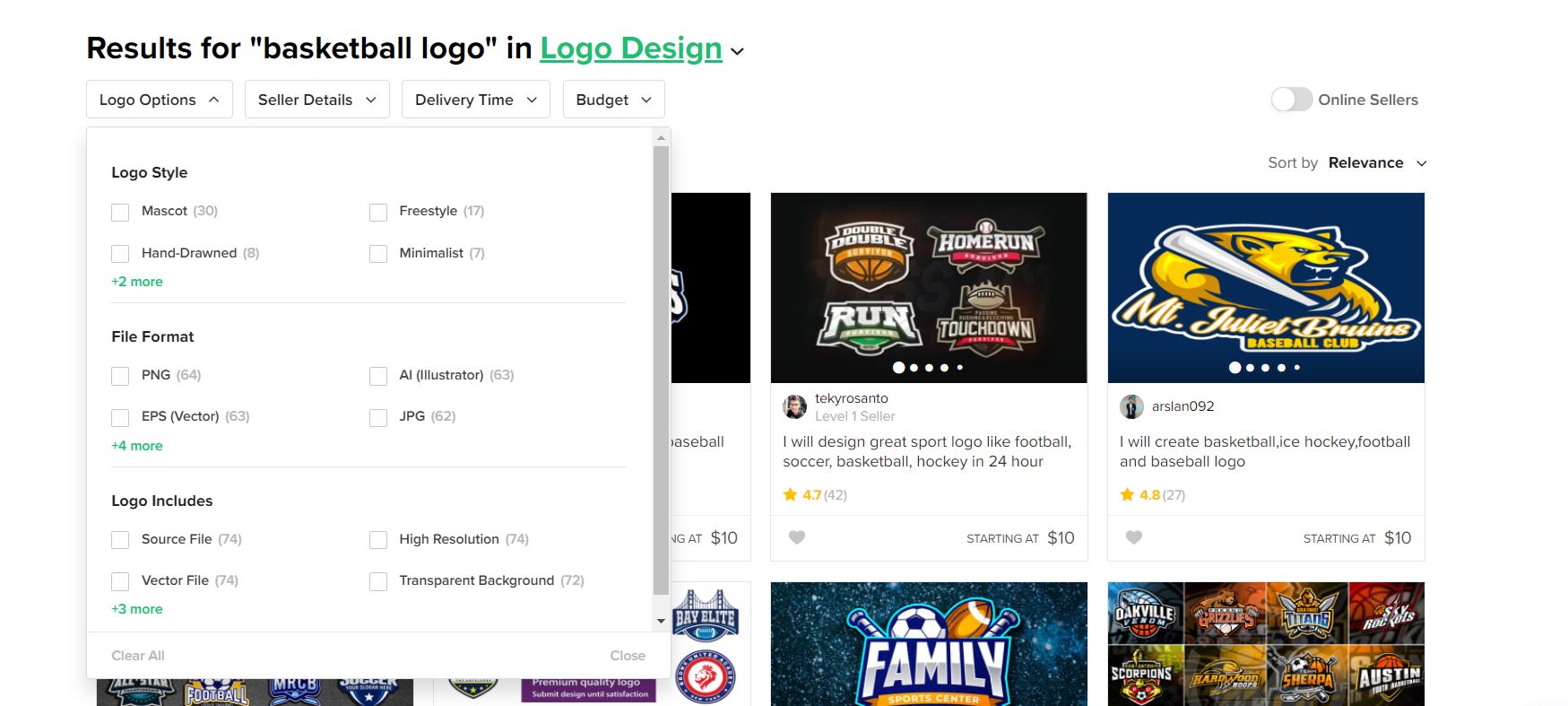 See what else our experts say about hiring the right designer in our
full Fiverr review
.
How to Make Your Own Basketball Logo
Ready to leave the sidelines to make your own basketball mascot? No problem. There are plenty of free DIY logo makers online that will help you get creative. Before you get started, it's important to point out that most of these logo makers only let you
design
your basketball icon for free, but charge you later to download it in a useable format.
Why I Like Wix Logo Maker
One of Wix Logo Maker's best features is its ease of use, so you won't need a degree in graphic design to create your logo! This AI-powered tool will guide you through the whole process, so you make a terrific basketball logo in minutes. Here's how. First,
go to the Wix Logo Maker homepage
and click
Start Now
to create an account.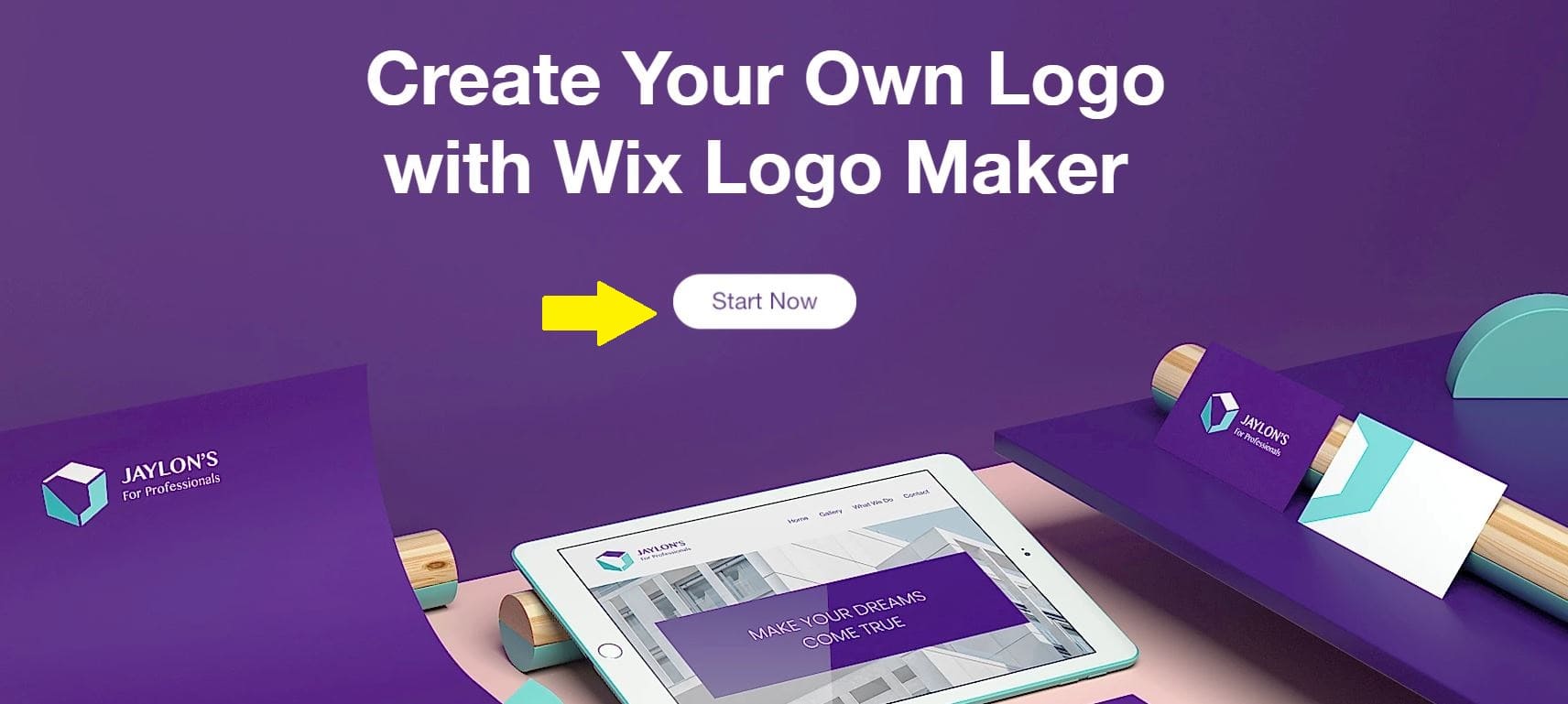 Then, let the wizard work its magic! You'll be asked a few questions to help the AI generate a list of logos that match your preferences. Choose a different basketball icon by clicking
Replace Icon
.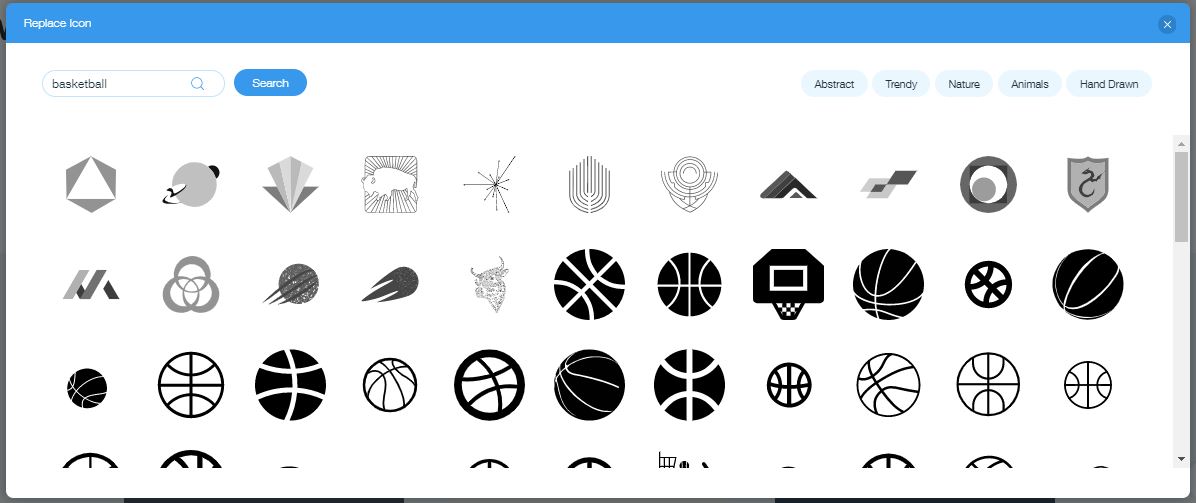 Now that you have a basic outline of your logo, use Wix Logo Maker's customization tools (colors, fonts, text editor, etc.) to make it look perfect.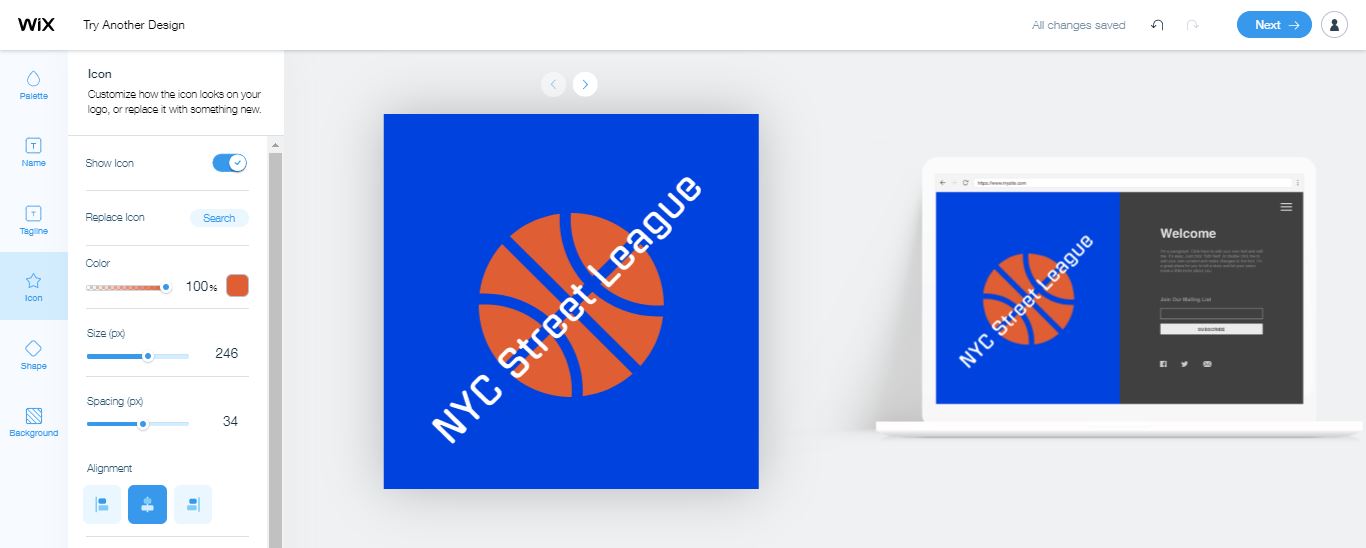 Once you're finished, you can continue to pay to download it in a high resolution. If the prices are out of your budget, download the free, low-res sample image and share it with a designer on Fiverr, who may be able to make it for you for a cheaper rate. Find out more about platform, including more logo examples, in our
in-depth Wix Logo Maker review
.
Alternatives to Wix Logo Maker
Looka is another AI-based logo maker. It offers premium fonts and the option to restart the logo-design process as many times as you want. Read our expert Looka review for more details.
DesignEvo has a wonderful collection of icons, shapes, and fonts. Its cloud-based saving means you can re-edit your logo whenever you want. See some logo examples in our full DesignEvo review.
The Ball Is in Your Court – Some Final Thoughts
Whether you decide to
hire one of Fiverr's designers
 or make your own with
Wix Logo Maker
, with the right attitude, you can get your hands on a basketball logo that perfectly expresses your brand's identity. Perhaps you'll even end up with something as instantly recognizable as Miami Heat's flaming basketball swishing through the hoop. Interested in a different game? Check out our round-up of the
best sports logos
. And if you're still weighing up your options, don't miss our list of the
best logo design services
.