and
pique the interest of potential customers immediately. Does your bar cater to cigar enthusiasts? Or does it have a beachy, tropical vibe?
The perfect logo gives customers insight into your bar's aesthetic and will attract the right type of customer
. Getting your ideal logo is easier (and less costly) than you may think. Did you know you can hire a professional logo designer for just $5?
Jump down to find out how to hire a logo designer for a low price.
9 Best Bar Logos
A colleague of mine recently went on a quest to find a new logo for our site. He tried all popular logo design platforms and compiled a comprehensive list of his findings. When I read through his final analysis, I was stunned at how well the designers from Fiverr had performed. Check out his in-depth
logo design service comparison
to see the results for yourself.
Can a Professional Logo Design Really Cost Only $5?
It seems unbelievable that a professionally designed logo can cost only $5. Before I knew about Fiverr, I felt the same way.
But with Fiverr, logo design packages can start at just $5 – that's less than you'd spend on lunch with a friend.
With packages that cheap, it seems like there must be a catch, right? But there isn't. Here's how it works.
Go to the Fiverr home page
, type 'bar logo' in the search bar, and browse through the design portfolios in the search results.
The first page of my search results showed 48 different logo designers, so there are plenty to choose from. You can refine the results further by changing the 'Budget' or 'Delivery Time' fields. When you see a design you like, click on the profile and spend some time browsing the designer's portfolio to ensure their style is right for you.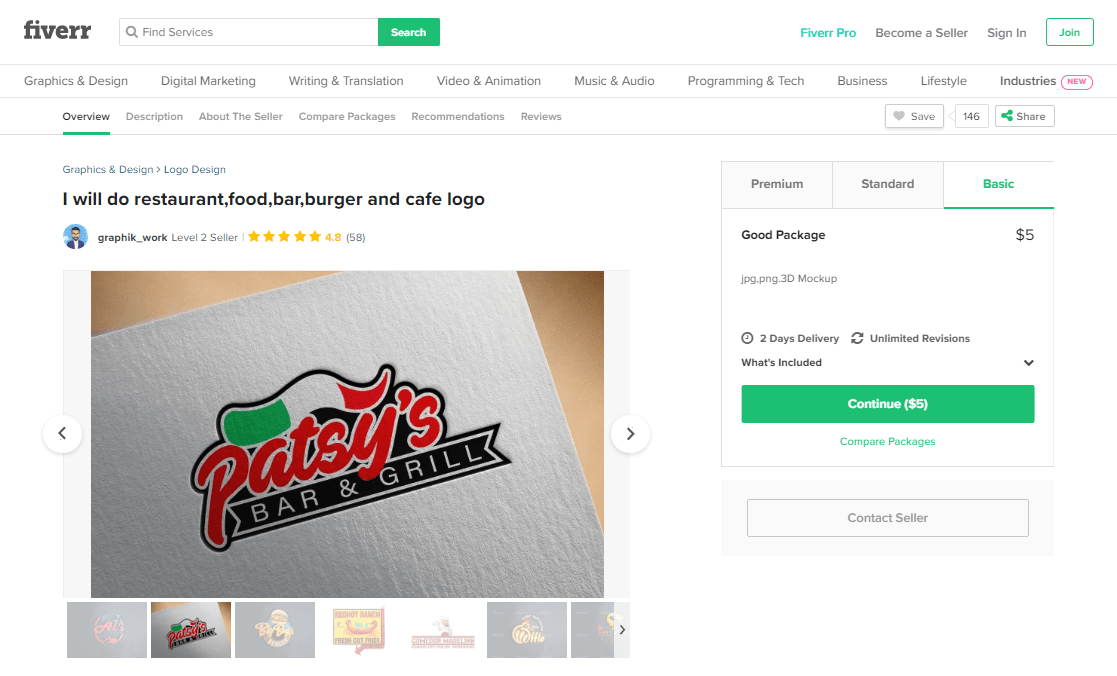 If you have questions for a potential designer, such as style queries or their availability to deliver work quickly, shoot them a direct message. Once you're ready to hire a designer, select the logo package that best suits your needs.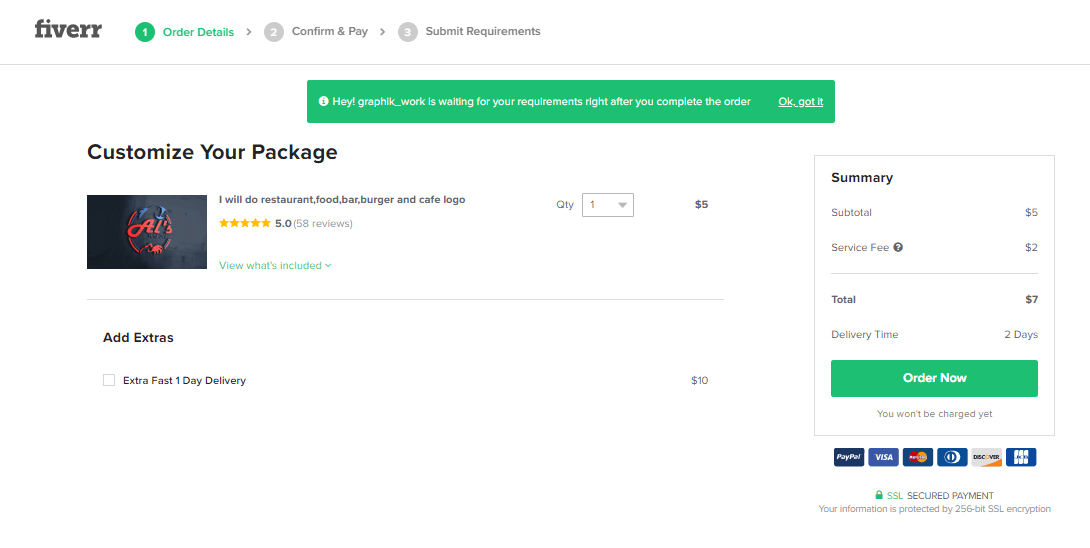 After you've paid, your designer will get started on your logo. Every Fiverr purchase is payment protected, which means your money won't be released to the designer until you approve their work. Here are some more excellent Fiverr features:
No surprise fees – You'll never spend more than the final price on the payment page. What you see is what you pay.
Fiverr Pro – Want to make sure your logo is made by the best of Fiverr's crop? Hire a Fiverr Pro designer. Being certified as 'Pro' means the designer has been personally vetted by Fiverr and guarantees exceptional quality, customer service, and design abilities.
Style options – Thousands of designers means thousands of individual design styles and aesthetics. Whether you want your logo to be hand-drawn, modern, or classic, there's a specialist Fiverr designer for your desired style.
Customizable packages – Some designers offer add-ons, such as additional revisions and high-resolution files for printing. The cost of each extra service is listed on the payment page and can be added right before checkout.
Learn more about what the platform has to offer in our
in-depth Fiverr review.
How Can You Create Your Own Bar Logo?
If you're the adventurous type, you might want to have a go at creating your own logo. A logo maker can be a useful tool if you know exactly what you want and have a good eye for design.
But
bear in mind that even the simplest logo makers require time, effort and some artistic ability to bring your vision to life
. If you're willing to brave the DIY world, I highly suggest Wix Logo Maker
.
The straightforward process is powered by artificial intelligence (AI), and it only takes a few simple steps to get started.
Go to the Wix Logo Maker homepage and click the Start Now button, where you'll be prompted to create  a free Wix account, if you haven't made one already. Once you're signed in, type in your company name and tagline, then choose your industry.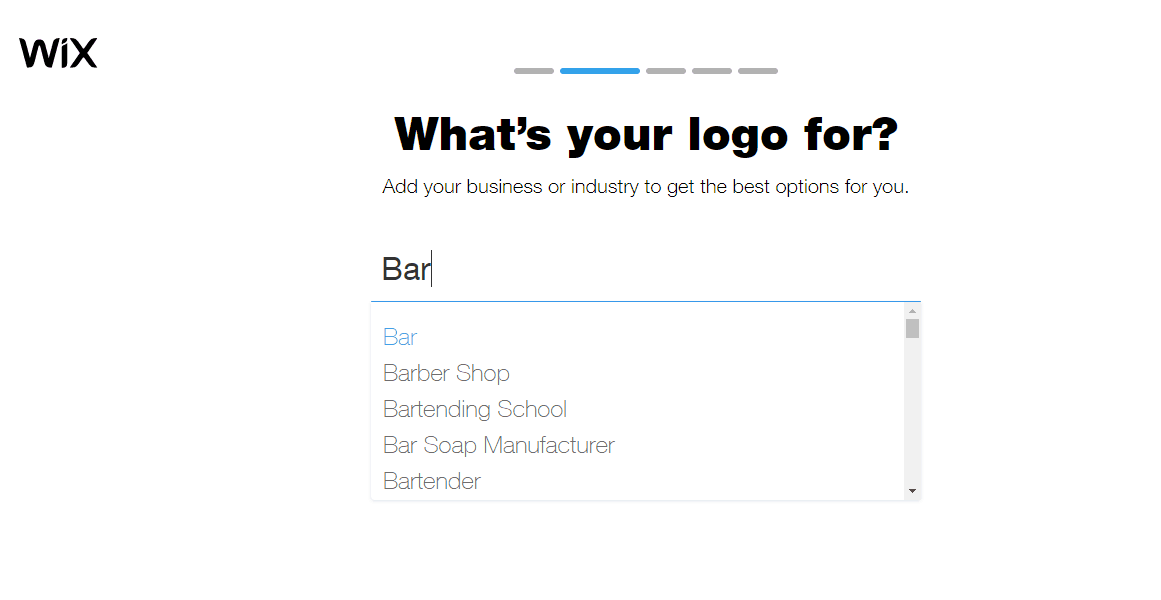 In the next section, you can choose which word (or words) best describe your design aesthetic, whether that be trendy, formal, creative, or otherwise.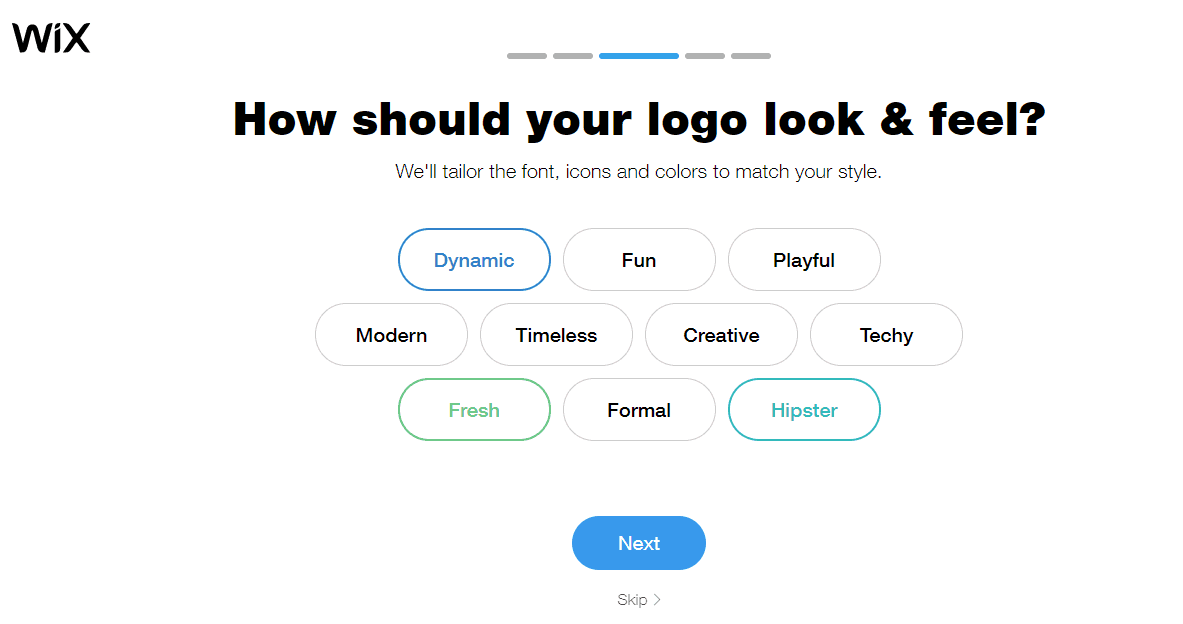 Wix then shows you a few pairs of logos for comparison. Choose the one you like the best or click I don't like either of them to skip the pair completely.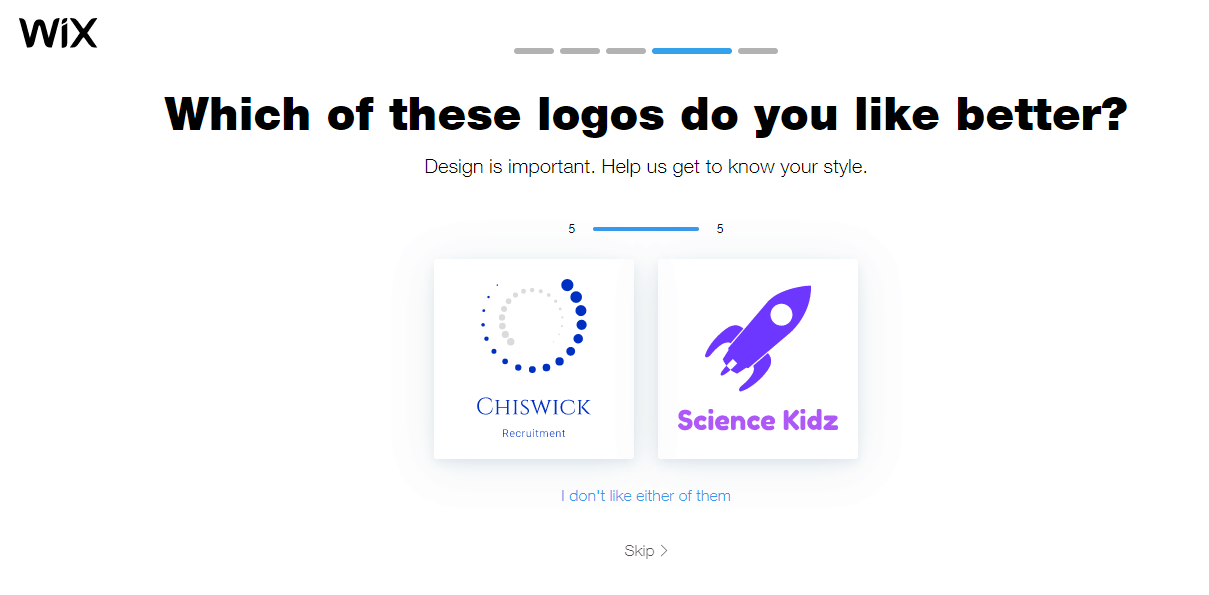 Finally, tell Wix where you intend to use your design – website, business cards, social media, etc – and in a few seconds you'll have a page of suggested bar logo designs.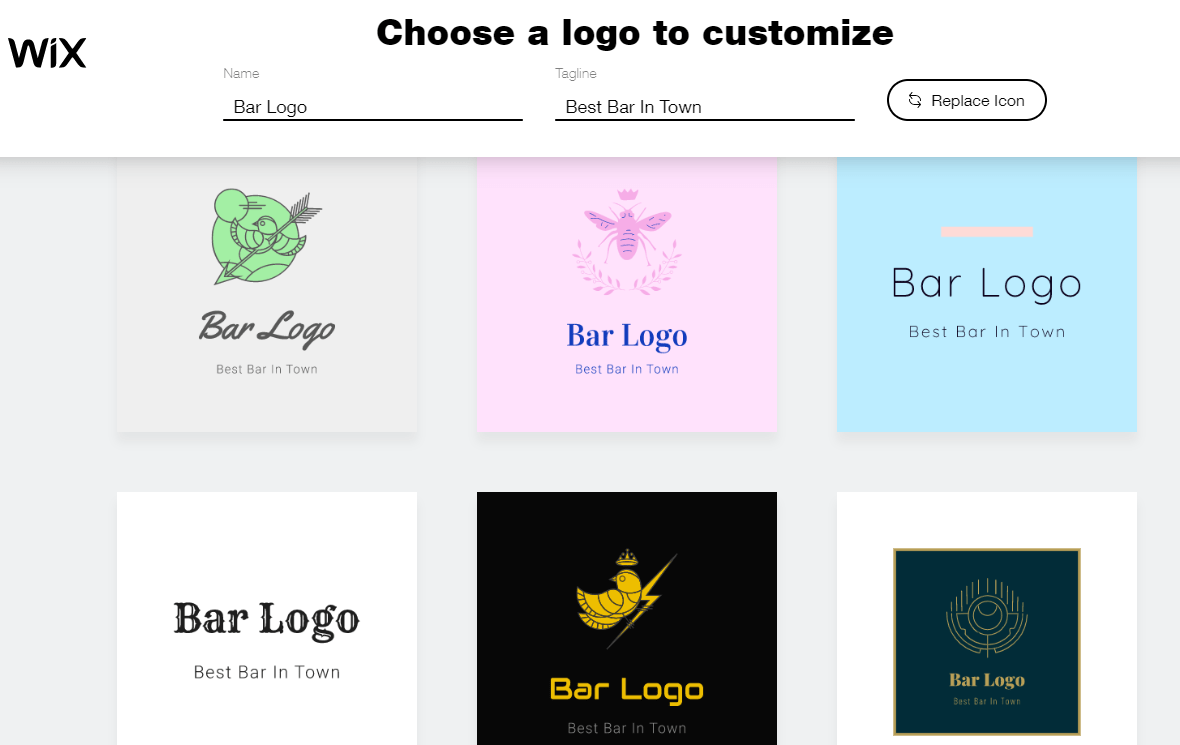 Not happy with the icons in the suggestions? Click Replace Icon and search for bar icons to find an array of industry-specific options.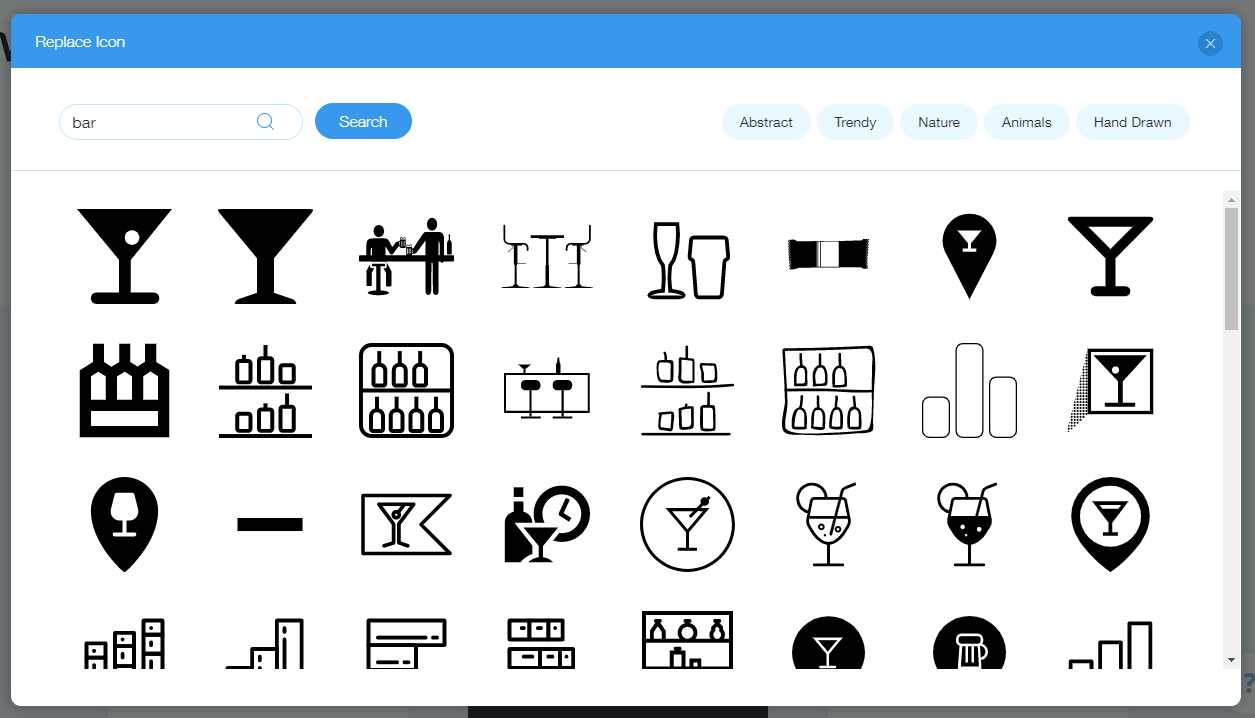 If you need more inspiration before moving to the next step, check out our
best food logos article
.
On the next page, in the editor, you can change virtually every aspect of your logo. In my test, I changed the colors of the icon and text, and added a box around the image.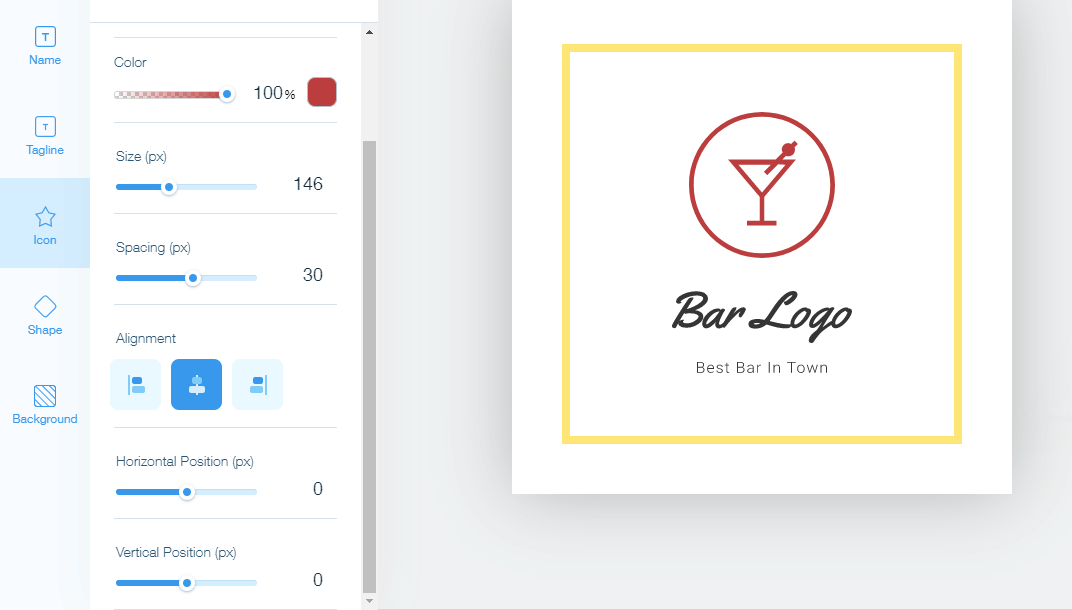 When you're happy with your design, click Next. Then you can either download the free, low-res sample image or select a paid package for the hi-res logo files and full commercial usage rights of your logo.
Read our
expert Wix Logo Maker review
 to find out what else the platform can do.
Some honorable mentions for other logo makers include:
Looka
– Similar to Wix Logo Maker, Looka uses AI to determine your style preferences. With its impressive selection of modern and classic templates, it's a great option for a professional-looking design. Learn more about the platform's features in our
in-depth Looka review
.
DesignEvo
– This logo maker is perfect for quick and easy logo creation. DesignEvo has more than 10,000 logo templates. You can also filter your results, and save multiple logo designs as you go. Read our
full DesignEvo review
 to find out more.
My Final Thoughts
If you have the time and want to put your creative talents to use, then try your hand at
Wix Logo Maker
, but bear in mind that
it may actually cost less to hire a pro designer
. Freelancers at
Fiverr
 offer packages for as low as $5 and provide custom-made, quality logos that rival other professional designers charging hundreds of dollars. Still undecided? My colleague tried both Fiverr and Wix Logo Maker in the
logo design contest
I mentioned earlier, so feel free to check it out for his take on both services.