A carefully designed bakery logo helps bring new business
and enhances the look of your product packaging, which can add up to big dough. The good news is, you can make your own bakery logo for free (
click here to jump to the tutorial
). see lots of examples to help get those creative juices flowing. Need more inspiration?
See some famous, drool-worthy bakery logos below
.
9 Best Bakery Logos
How to Make Your Own Bakery Logo
Today, I'll show you how to whip up a savory bakery logo design using
Wix Logo Maker
. It's easy to use, plus Wix offers a full range of services in addition to logo design if you want to expand your branding with a website, printed materials, and social media tools. For more information about Wix Logo Maker,
read our expert review
or watch the video below:
1. Sign Up for a Wix Account
You don't have to sign up for an account right away, but I recommend it so you can easily save your logo designs.
It's free to try the logo maker, and you don't have to purchase anything until you're happy with the result
. All you have to do is
go to the Wix Logo Maker homepage.
 You can join with an email account or, if you prefer, use an existing Facebook or Google account to sign up.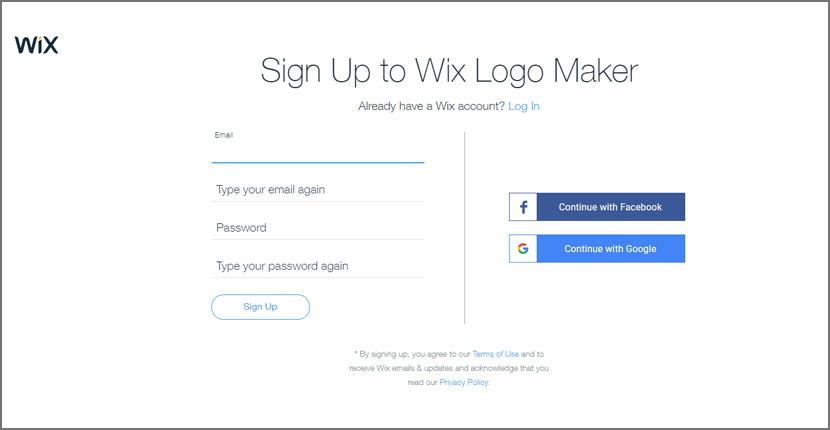 2. Follow the Design Recipe
The fastest and most efficient way to design your logo involves answering a series of design-related questions. You can skip some, but
Wix can generate better logo examples if you answer all the questions
. First, enter your business name and slogan (if you have a slogan, that is). If you get lost or confused along the way, just click the question mark in the lower right corner for assistance.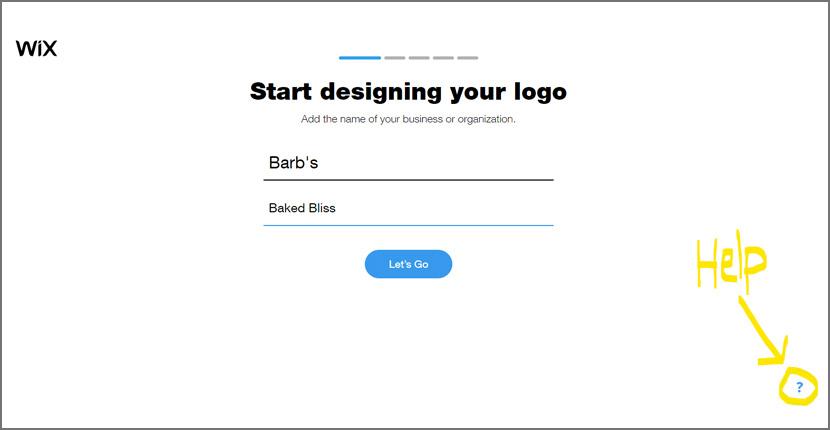 Next, you'll enter your industry – there are several baking-related options to choose from, so pick the most relevant one for your baking business.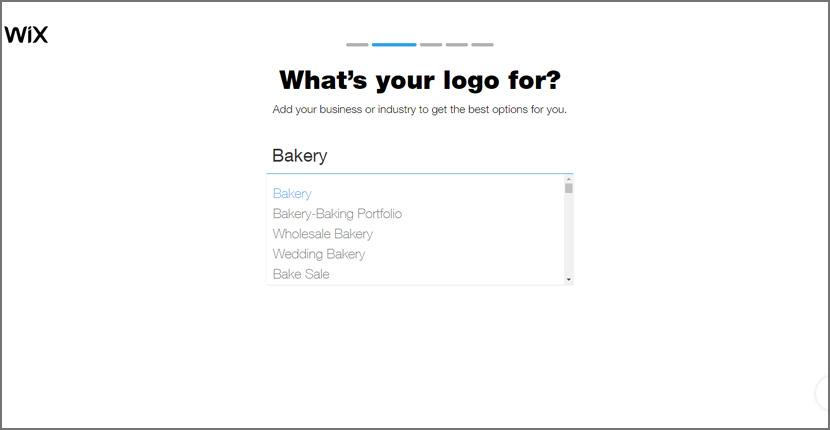 The third question helps Wix understand your design preferences.
Choose up to three adjectives that describe your business
. This may vary depending on your specialty – wedding bakers may want something more timeless and formal, while cupcake bakers may prefer something fun and fresh.
The next phase involves a series of logo designs –
five pairs of logos will appear, and you click the one you like best
. If neither design in the pair looks good to you, you can click I don't like either of them. In the example below, the licensing and baseball-related logos didn't fit the concept for a bakery at all, so I said I didn't like either.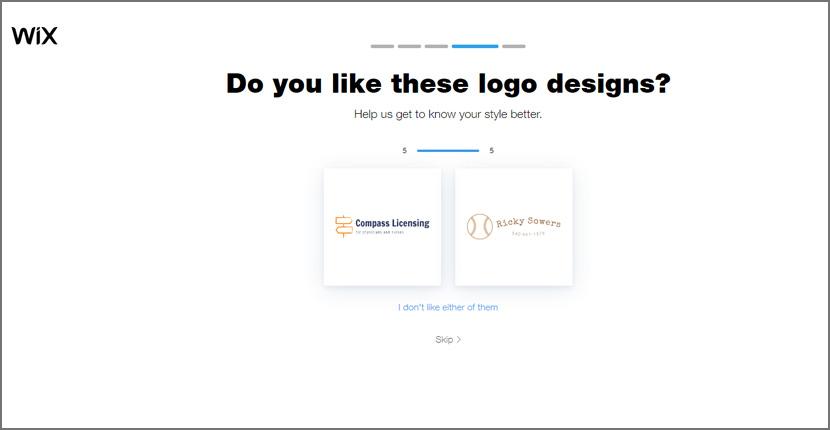 The last question mostly helps Wix target their marketing to you – you can choose all the ways you plan to use your logo, but they'll also use this information to try to upsell you on additional features, such as websites. That might be something you're planning to do anyway, so the information can be helpful when it's time to purchase your logo.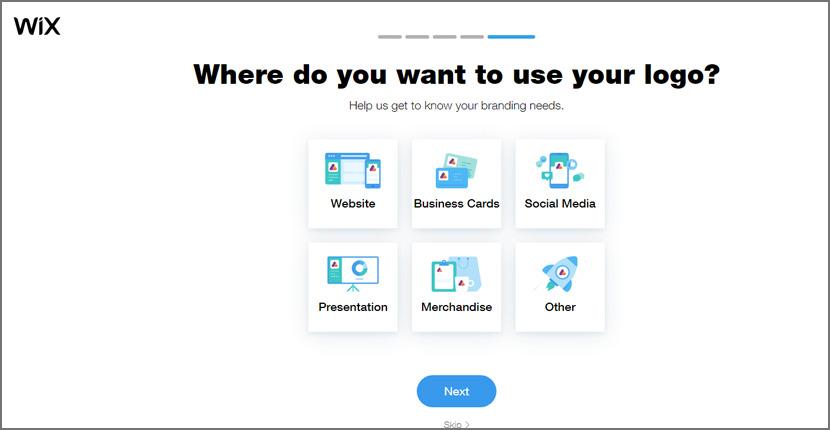 3. Time to Frost the Cake
With the design questions out of the way, Wix generates some logo concepts using your answers as a guide. The AI-powered tool is spot-on with the designs sometimes, but not always. In this case, the only thing I found relevant to a bakery logo was the font used in the first design – it feels like a Bavarian-style bakery logo. It's not perfect, but it's a starting point.
You can ask Wix to generate more options, or just click the one that has the most potential
.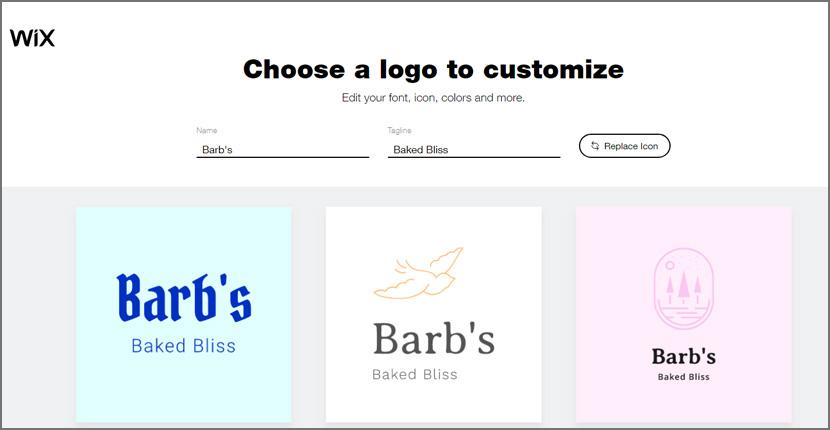 I was rather pleased with the abstract heart design I found in one of the generated images – it almost looked like a heart-shaped loaf of bread. Perfect!
You can change the style, color, and size of the fonts and icons in the design menu
. Wix offers a range of pre-designed color palettes, or you can create your own using the color picker tool.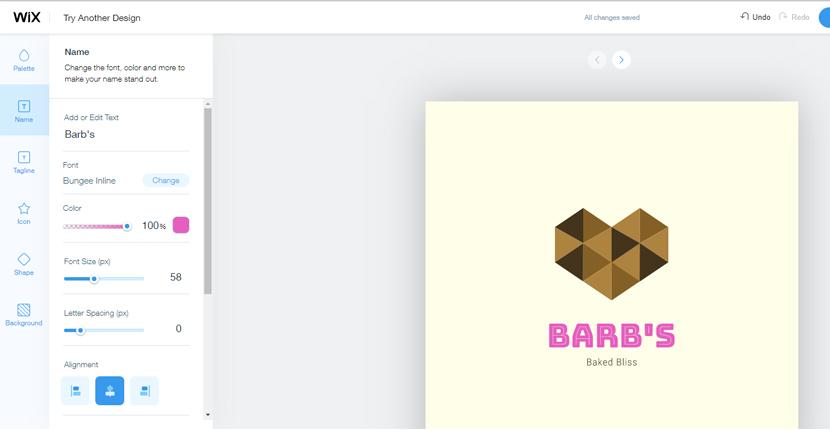 If you want to swap out an icon, that's easy to do, too
. There's an extensive catalog of designs to choose from – the fastest way to find the one you want is to type a keyword related to your business. You can also change the color of the icon to suit your color scheme.
Expert Tip: Think about the type of artwork that best represents your baking business. Do you specialize in cupcakes? Savory breads and rolls? Everything bagels? Also, think about the scalability of your chosen logo elements, especially illustrations. If the details look blurry or lack detail at smaller sizes, you might want to consider a different icon, such as one with bolder outlines and less intricate details.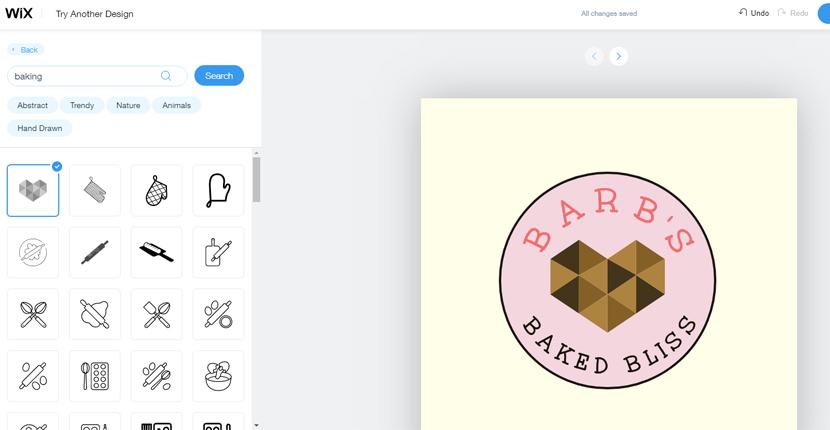 Wix gives you a glimpse of how your logo might look on a website, social media, shopping bag, or postcard, and you can scroll through previews right from the design menu.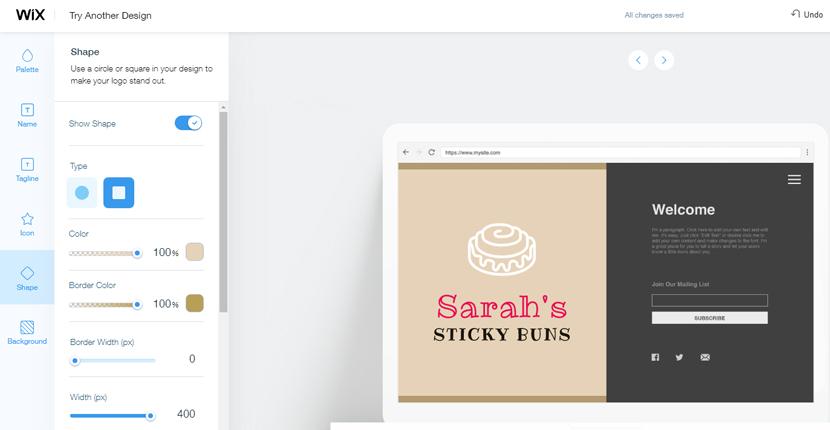 Expert Tip: Take the time to look at the product previews – it can help you see if a color scheme is too light or dark when it's used in different ways. A strong logo should scale well, no matter how large or small it's displayed, especially when it's used in grayscale or a single-color format.
4. Fresh from the Oven – Your Logo
Once you've rolled out the perfect logo,
it's time to decide which logo package suits your needs
. The basic package gives you the standard logo files with full commercial usage rights, as well as high-quality versions of your logo in PNG format, which is great for web use. However,
if you're planning to print your logo on merchandise and marketing materials, the advanced package is the way to go
. You get resizable vector-format files (the ones you want for printing purposes), plus social-media-ready logos suitable for a range of popular websites. Here are some bakery logo designs I made with Wix: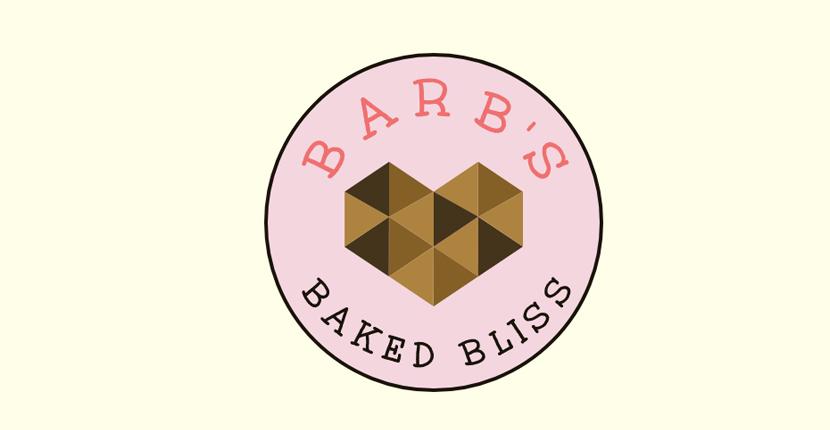 Cute with a deliciously abstract touch – this design works particularly well for labels and stickers.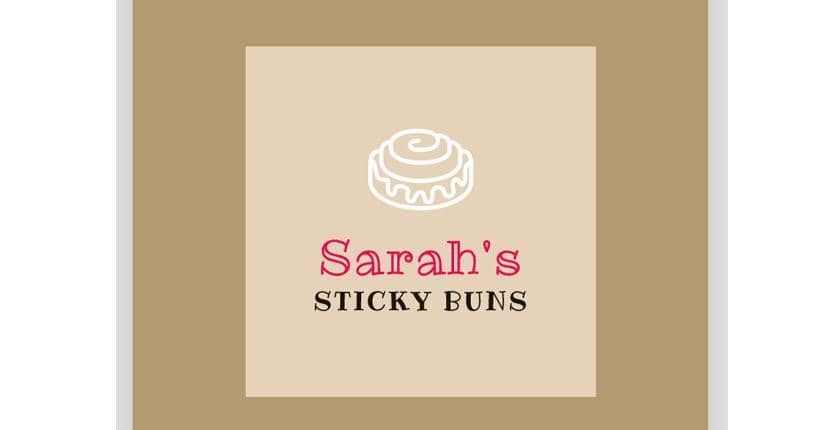 This logo might be hard to see in printed format, but I like the neon-style text and icon. It would be great for an actual neon window sign.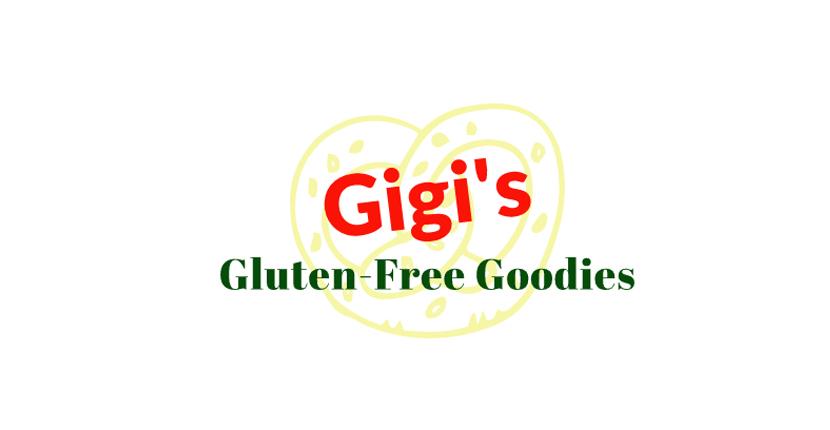 I chose colors frequently associated with hunger and food-related logos – yellow, red, and green. It doesn't have to work hard, yet seems to stimulate the desire to eat a gluten-free pretzel.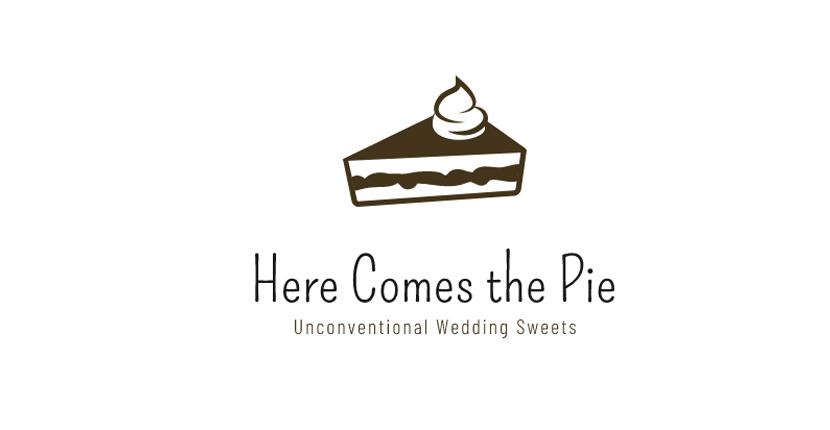 This logo is clean and simple, yet cleverly hints at events calling for wedding…pies? A baker specializing in high-end pies might be just the thing for customers seeking creative alternatives for their special events.

Wix Logo Maker Alternatives
Do you feel like the Wix Logo Maker doesn't quite fit your design needs?
Several other free tools are available for bakery logo design
, including these great sites:
If you want some additional logo design options such as gradient color swatches and print-ready business card designs, Looka is worth a peek.
Are you eager to see your logo in print? LogoMaker offers a range of branded merchandise directly from their site.
Do you want the option to animate your logo? How about a choice of platform-exclusive artwork? Check out Renderforest.
Prefer to Have Your Logo Created by a Designer?
Maybe you'd rather hire a designer who specializes in bakery logos. Design can be a complex matter, and sometimes you want to leave it to the professionals. I recommend checking out
DesignCrowd (click here to read our in-depth review)
. The Categories menu quickly points you to the logo design section, as it's one of their most popular services.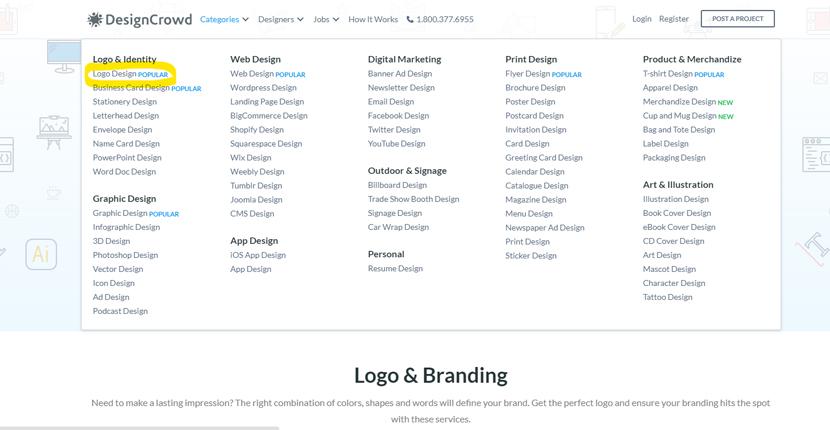 The
Logo & Branding
area gives you a good idea of how your logo can be used, including on business cards, stationery, and car wraps.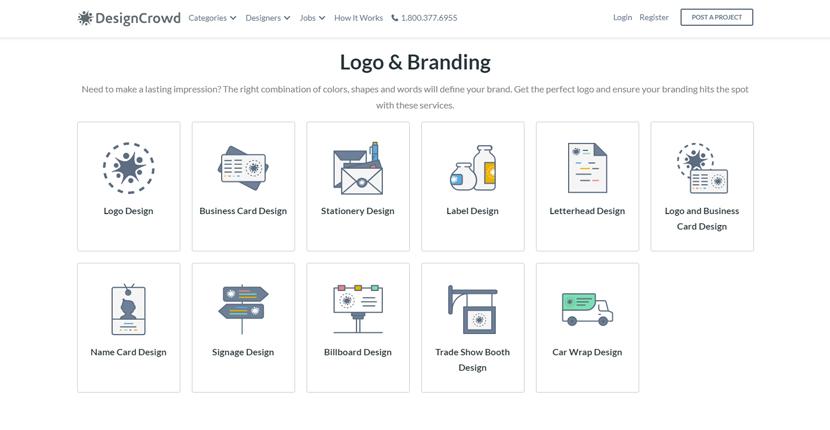 Expert Tip: As you build your suite of branded collateral, consider all the ways your logo might be displayed. For example: on labels, tissue paper, punch cards, and product catalogs. Whether you have a marketing plan in mind or still need a little guidance, ask an experienced designer what they'd recommend to make your logo work to its fullest potential. They can also help you build a design package that suits your particular needs and budget
You can search for a qualified designer to work with one-on-one from a pool of designers around the world
, or, if you're feeling ambitious, you can launch a
logo design contest
. Simply draw up a list of requirements, upload design examples if you have any, and set the price for the winning logo design, which you get to select from the submitted entries. After the contest wraps up, you'll work with the winning designer for the icing on the cake.
What else I like about DesignCrowd:
Over 90 design categories covering an extensive range of creative projects
Various design packages to suit every budget and project scope
A variety of support options – by email, phone, and live chat, and a comprehensive FAQ section
A money-back guarantee within 30 days of purchase (with stipulations)
If you want to check out a different competition-based site where skilled creators compete for your business, you'll also enjoy
99designs
, where you can communicate and work with top-rated designers who can help you create the perfect logo for your needs.
Get Inspired by Famous Bakery Logos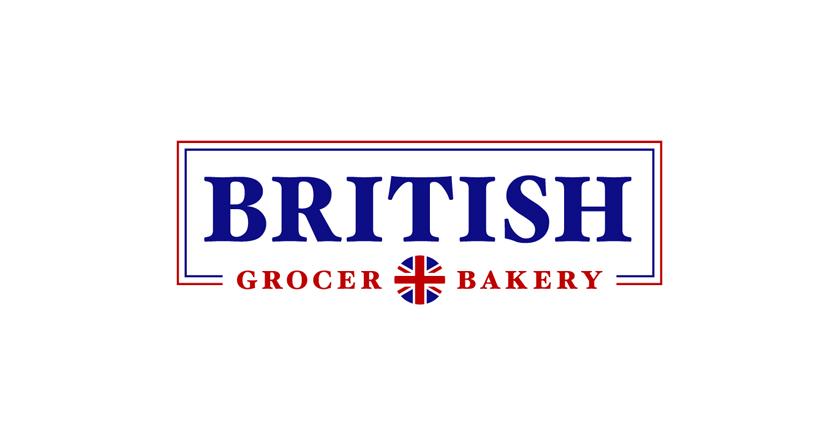 This logo for a
British Grocer and Bakery
business nicely incorporates the Union Jack and the colors of Great Britain with a no-nonsense design. Shoppers looking specifically for British-made goods would find this a welcome sight.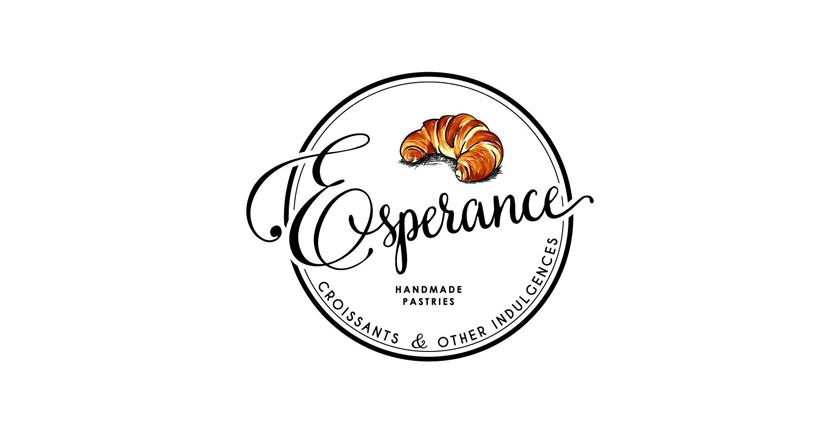 The logo design for
Esperance
works well for a fancy, French-inspired bakery. The detailed croissant illustration leaves you hoping for a bite of that delicious indulgence, and the elegant script-style font gives you the sense that a stop here would be like taking a bite of France home with you.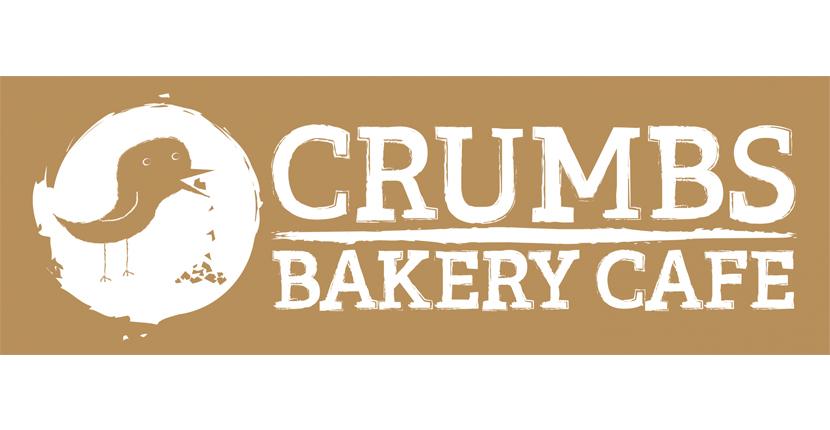 This whimsical logo for
Crumbs Bakery Cafe
has a raw and rustic feel to it, like a design you'd see hand-stamped on kraft paper bags. The basic color scheme makes it fairly simple for a designer to swap the colors to suit a variety of backgrounds.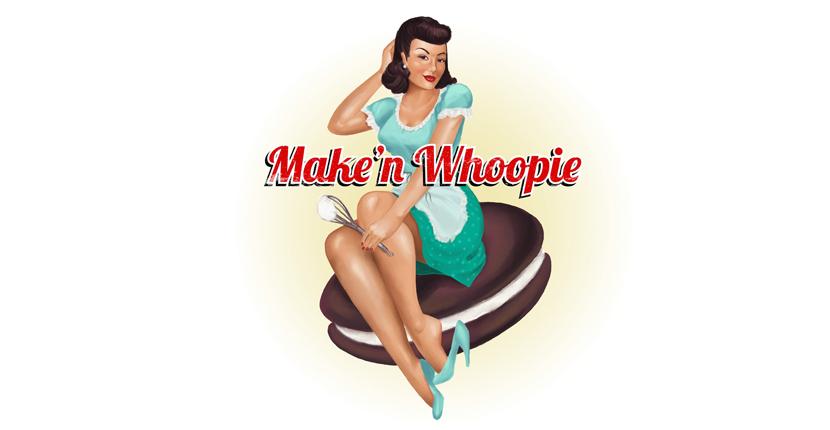 This rather cheeky logo for
Make'n Whoopie
is fun and flirty without being too risque. The logo features a retro-inspired palette with a pin-up style illustration – a style that has made a huge comeback in recent years.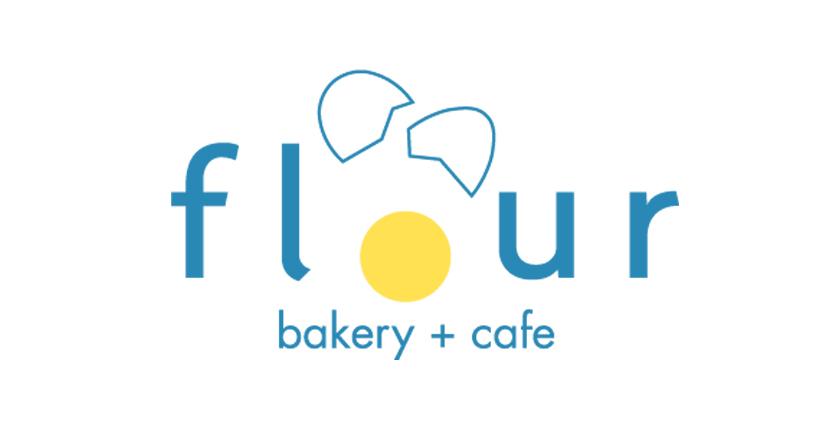 Sometimes all a bakery needs is a simple and straightforward logo, like with the one for
Flour
. The fonts are standard and set in lowercase, and the color scheme blends a cheerful yellow egg yolk "O" with a calming blue color, like something you'd see at sunrise.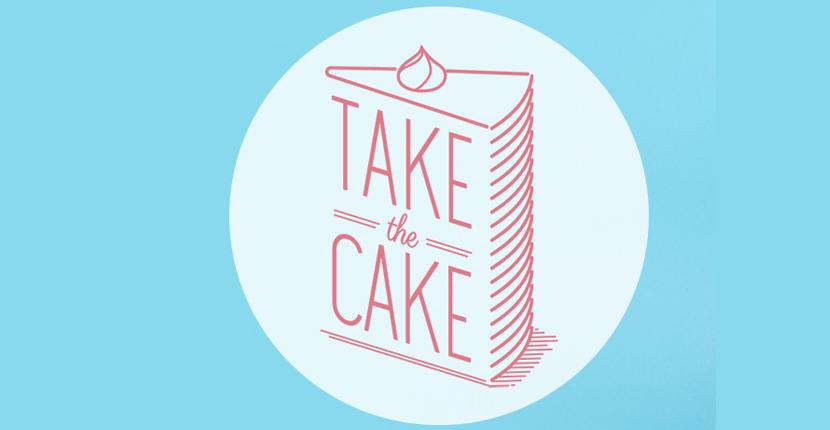 There can be no mistaking what
Take the Cake
specializes in with this logo. The color pink is a common choice for bakeries – it's light, yet energizing. The cake slice illustration combined with the text also makes for a clean yet whimsical look that would appeal to customers young and old.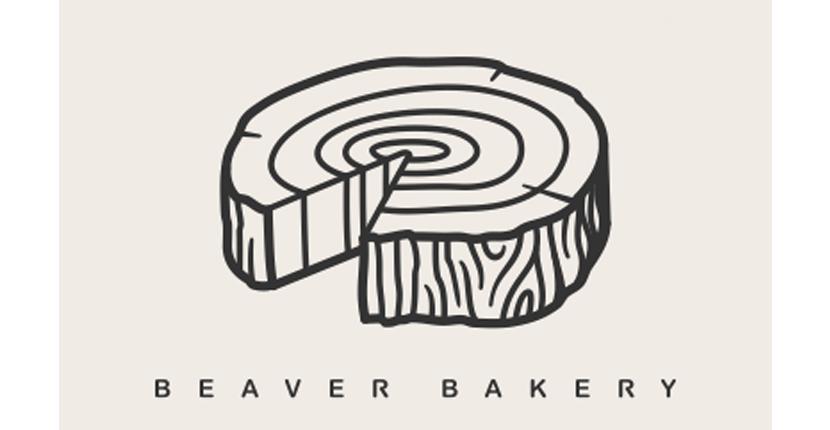 Looks like someone took a slice right out of
Beaver Bakery's
logo. (I'm looking at you,
Take the Cake
!) This rustic-inspired logo concept cleverly implies the little beavers in the kitchen are baking up treats worthy of your consumption.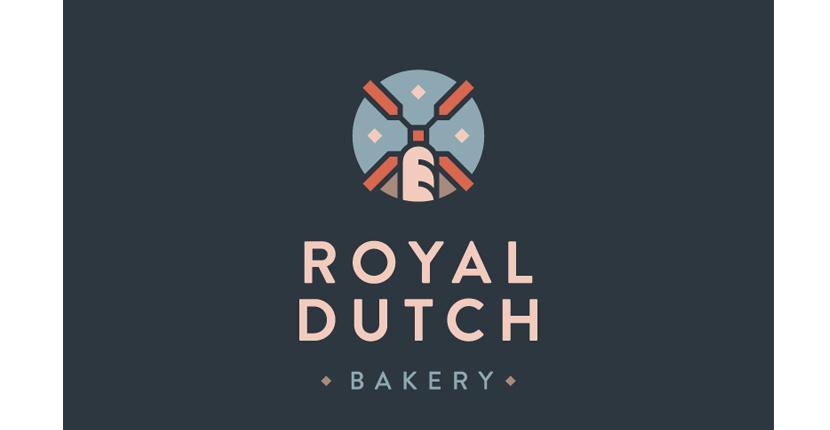 This logo for the
Royal Dutch Bakery
features a cool and calming color palette, and the use of a baguette as part of the windmill ties into the name perfectly. This type of logo features timeless detailing, and the bakery could keep using it for many years without it looking dated.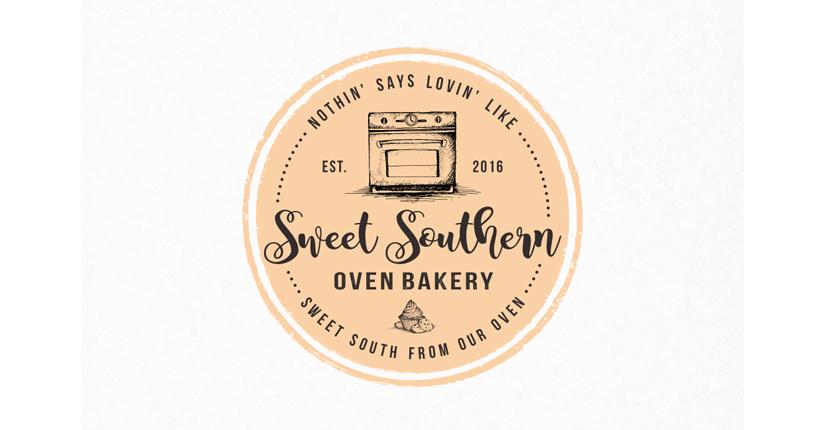 Label-style bakery logos such as this one for the
Sweet Southern Oven Bakery
are a popular choice for bake shops. They translate well into branded labels and paper goods, which are fairly inexpensive to produce and an important part of any baking business. The peachy-pink color and curly logotype also ties into a Southern-style business.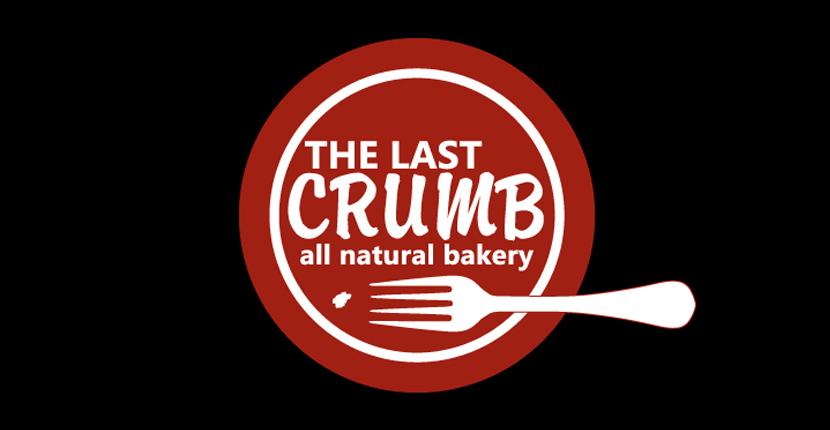 The Last Crumb's
logo simply yet cleverly ties its name together. Everyone wants that final bite of sugary goodness, am I right? The circular shape and fork create movement and direction without being too busy.
*Website Planet is not affiliated with any of the bakery brands above.
A Few Final Bites
Dust off the flour – you've made it through the logo design process! Now that you have a taste for what goes into effective branding, you're ready to build a thriving bakery business.
To ensure you have the strongest logo possible, you may want to ask customers and other baking professionals for feedback and insight on their design preferences
. You don't have to follow the latest design trends, and you can always retire designs that start to look dated and create a new logo with
Wix Logo Maker
or any of the
free logo tools
available online. For even more design ideas,
check our list of the top logo design services in 2023
.