These are just a couple of the questions you need to answer to create a memorable, professional animal logo.
The best way to get the logo you need is to hire an experienced designer, but who can afford one? Answer: You!
I'll show you how to find a budget-friendly designer
.
Click here to jump ahead and learn my secret
. In case you'd still rather use a logo maker, I'll show you how.
You can also
skip ahead to see some of my favorite animal logos
and why I like them.
9 Best Animal Logos
How to Hire a Fiverr Logo Designer for a Great Price
As you can see, making a great animal logo involves a
lot
of decisions, including not just the image design but also the layout, fonts, colors, and more. Even as someone who has done a fair amount of design work, I often find all the choices intimidating. That's why I love
Fiverr, a freelance-for-hire site packed with creative professionals
, including graphic designers. Fiverr's famous "gigs" start at just $5 (US), which seems like an impossibly low price for a good animal logo design. So my colleague put the platform to the test by hiring three Fiverr designers for very different prices, asking each one to create a new Website Planet logo. I must admit, we were both surprised by the results! To find out more, don't miss his
in-depth Fiverr review.
Reasons to Like Fiverr:
Helpful search filters and user ratings help you quickly find designers whose styles match your brand vision.
Designers offer basic, standard, and premium packages to suit a range of needs.
Fiverr's free mobile app makes it easy to communicate with designers on the go.
Your funds are held by Fiverr until you approve the final delivery of your logo files, so you don't pay until you have what you need.
Navigating the Fiverr Site
Fiverr has a clean user interface that makes browsing designers and sample logos simple. Just
go to Fiverr
 and look for Graphics & Design in the top menu bar.
You'll conveniently find Logo Design as the first item on the drop-down menu
.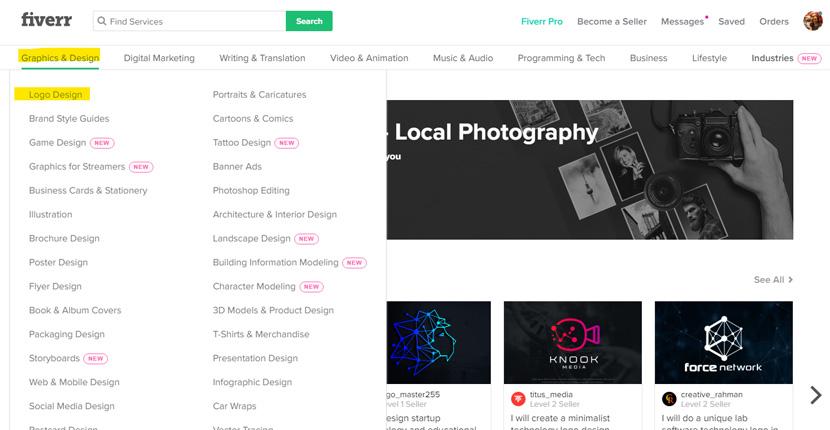 Choosing Your Fiverr Designer
On the logo design page, you can begin by entering keywords in the search box. Or if you prefer, you can launch the logo design wizard to narrow down the list of designers.
The search filters let you specify criteria like your design preferences, the file formats you need
,
delivery time,
budget, and freelancer location. Once you've found specific designers you like, browse their profiles to get a better feel for their art style. Animal logo design requires specific skills. You probably don't want a designer whose portfolio features mainly letter-based logos, even if all those logos are great. You'll also want to read designers' reviews to make sure they provide quality customer service and are easy to communicate with.
You can message designers directly before choosing one for your project
, which I highly recommend. Asking questions is free, so feel free to contact all the designers on your short list.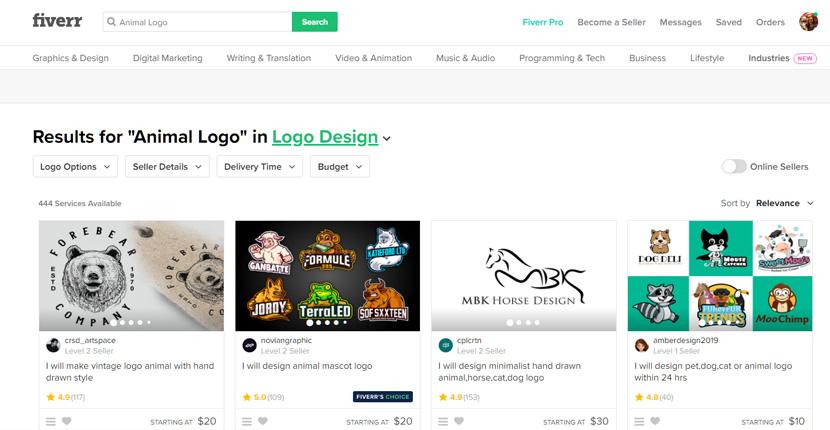 Fiverr Pro Services
If you've got some wiggle room in your budget, you might want to pay a visit to Fiverr's Pro design area.
These are top-tier designers, handpicked by Fiverr for the high quality of their work and service.
Pro designers typically have years of professional experience, offer a wide scope of services, and use industry-standard software. You'll have to spend more than $5, but
that extra investment means getting an outstanding logo,
made from scratch just for you and delivered to you in every file format you'll ever need.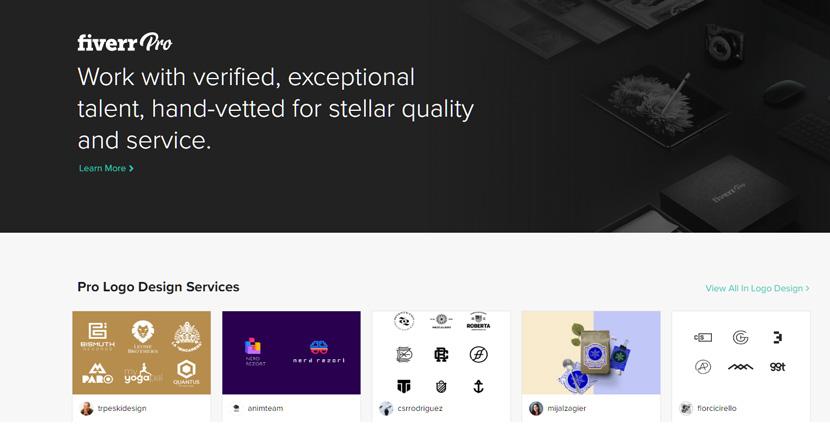 Website Planet's Quest for a New Logo
My teammate recently worked with several Fiverr designers as part of his massive search for a new Website Planet logo. To see their designs and read about my colleague's experiences working with them, check out his
comparison of top logo design services
. It's the most in-depth comparison of these services that I've ever seen, and I learned a lot from it.
How to Make Your Own Animal Logo
If you're feeling ambitious, or just want to experiment with animal logo design ideas before hiring a designer,
you can create your own logo for free using a DIY logo designer
. I've tested quite a few online logo makers, and I'm pretty impressed by what these easy-to-use platforms can do. Today, I'll show you how to use DesignEvo, one of the most flexible DIY logo makers I've used. If you want to learn more about DesignEvo's features, policies, and more, you can read our
in-depth DesignEvo review
.
Create a DesignEvo Account
First step:
Go to DesignEvo. You'll want to sign up for an account, because having one lets you save designs so you can come back to them later
. You can use an email account, or just use your Google or Facebook profile to save a little time.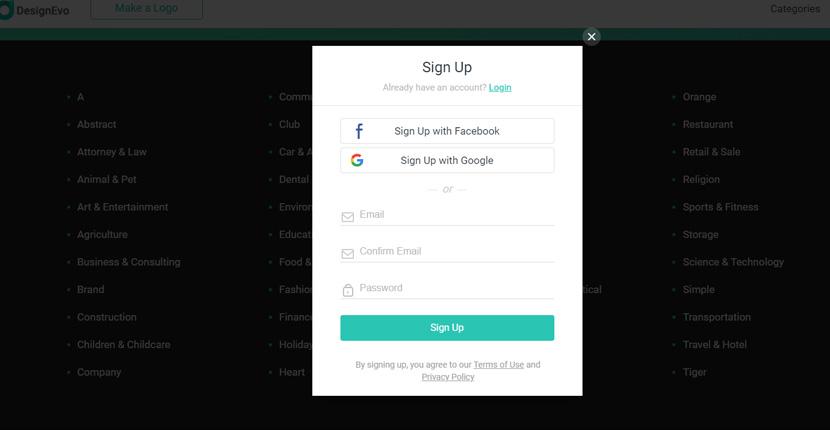 Browse the Template Categories
While some logo makers begin by asking you a series of design questions, DesignEvo presents you with a library of logo templates to browse. This approach simplifies things nicely. On the other hand, logo makers that use AI (artificial intelligence) to generate custom templates, like
Looka
 or
Wix Logo Maker
, might dream up some design ideas that DesignEvo doesn't offer.
DesignEvo's templates are broken down into a range of categories; I chose Animal & Pet to start making my animal logo.
When you see a design you like, just click it to begin customizing it to fit your brand.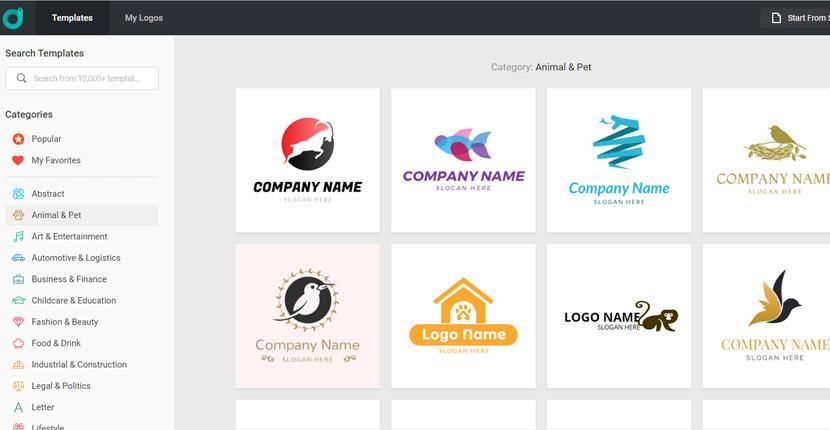 Expert Tip: When you're designing an animal logo, think about the clientele you're hoping to reach. An abstract design might confuse people looking for a pet groomer, while something cutesy might not resonate with insurance shoppers. If you're not sure where to begin, try a basic animal illustration, and feel free to create multiple designs to see which one works best.
Enter Your Business Name
Next, you'll enter your business name, and a slogan if you have one. If you have a long business name, I suggest splitting it up between these two lines for a more appealing design.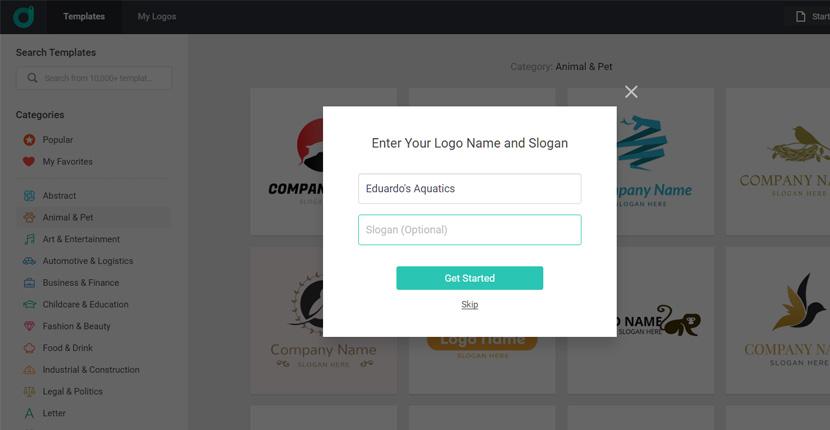 Customizing Your Logo
Once you're in the logo workspace, you'll see menu options like
Text
,
Shape
, and
Background
.
DesignEvo offers a nice selection of fonts,
sorted by style, some of which are available in bold or italics. You can even add a drop shadow and text outlines if you'd like your business name to really stand out. You'll also find a selection of premade "art" fonts if you want your logo text to have extra flair. Depending on the artwork you've chosen, you can recolor some areas of the logo using the color picker tool. Options include solid colors and gradients, and you even can adjust the opacity if you want. You can also incorporate shapes and background colors, but I'd recommend leaving the background transparent if you plan to print the logo or place it on top of images on your website.
Unlike other logo makers, DesignEvo lets you include more than one shape or animal icon in a single design.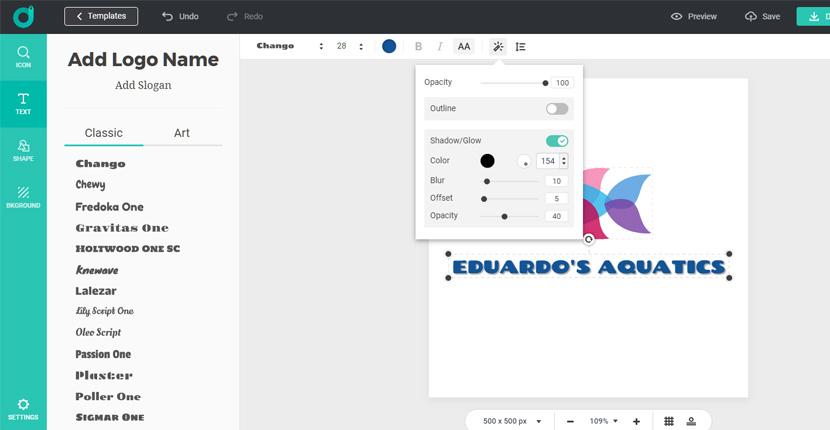 Optional: Starting from Scratch
If you're feeling
really
adventurous, you can start with a blank DesignEvo template and let your imagination run free. You'll have the same icon library and font options to work with, but you can combine them however you wish, instead of using a preset layout.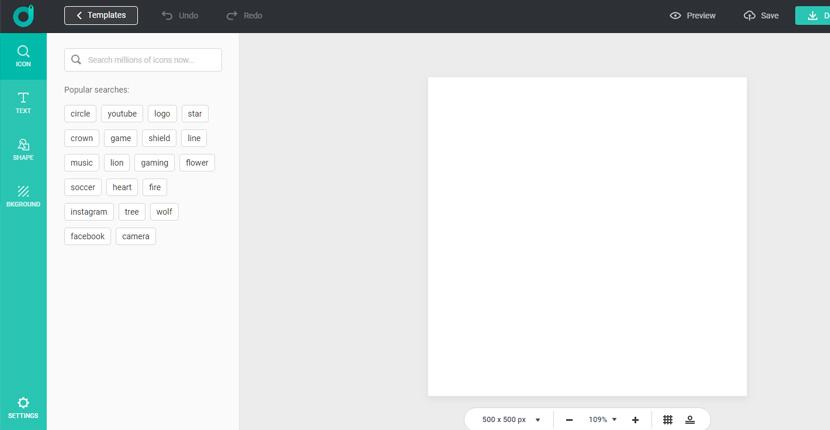 Expert Tip: When you're setting up your own logo design, consider how it might look at different sizes, and in black and white as well as color. Choose fonts and artwork that scale well and remain readable at both small and large sizes. Be cautious about colors, too. A color palette with just a few swatches will draw the eye much more than one that looks busy or cluttered.
Help If You Need It
If you feel overwhelmed by the numerous options available in DesignEvo, you'll find a useful help center that's loaded with tutorials and FAQs. Odds are that you'll be able to figure things out by fiddling around with the design menu, but these tips can help you make sense of everything much quicker.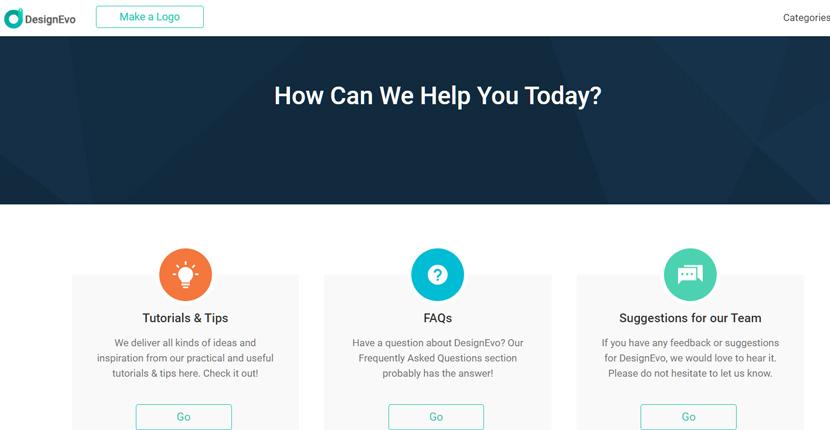 Your Completed Logo
So here's the wrinkle with DesignEvo (and most DIY logo makers), and it's another reason to consider hiring a designer on Fiverr instead:
Creating your logo is 100% free,
but you won't
own
the logo at this point. You can download a low-resolution file for free, but it's only suitable for the most basic web use, and
you must give credit to DesignEvo if you use a free logo
.
If you want files suitable for printing, and don't want to credit DesignEvo when you use your logo, you'll need to sign up for a paid package
(a one-time purchase). The Basic plan gives you a range of web and print-ready artwork. However, if you want the files in a scalable vector format (which you definitely need for large-scale printing), you'll have to upgrade to the Plus plan. You can also edit and re-download logos under the Basic and Plus plans, while you'll have only limited editing options with the Free plan. One of my favorite features is that if you're curious how your logo might look when printed on various merchandise, DesignEvo will show you previews. Although DesignEvo doesn't provide printing services, you can take your purchased logos to any company that offers these products.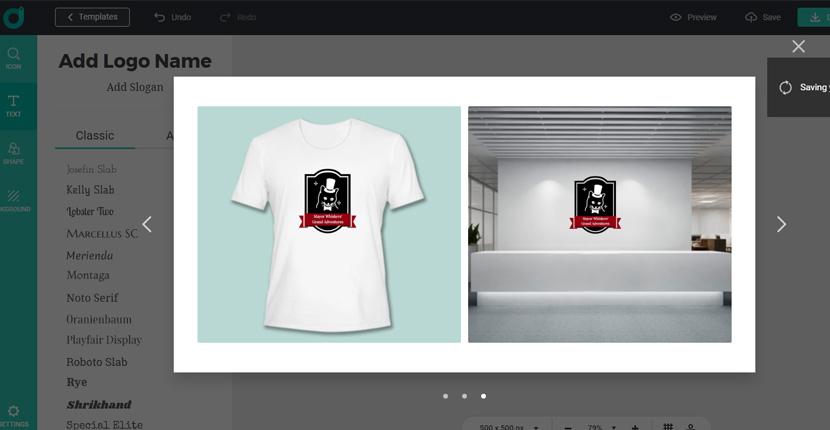 Animal Logos Created with DesignEvo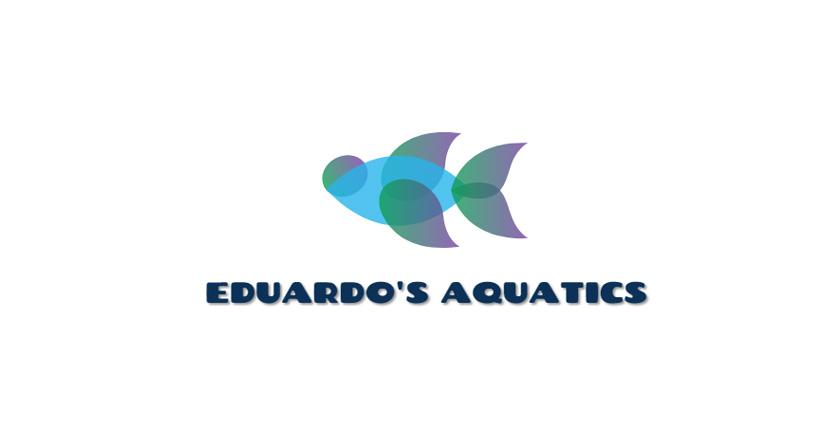 A fairly simple fish design, but it demonstrates how you can recolor the artwork from the original template to change things up. The text also has a slight drop shadow for added emphasis and depth.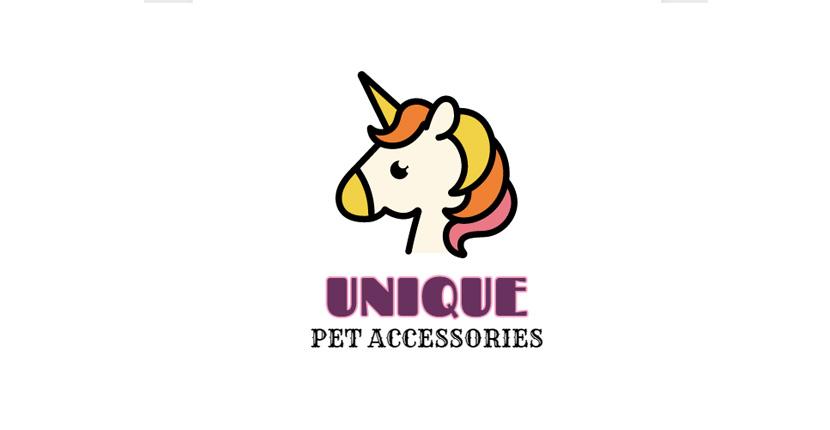 This whimsical unicorn logo features bright colors and fun fonts that would appeal to kids and the young at heart.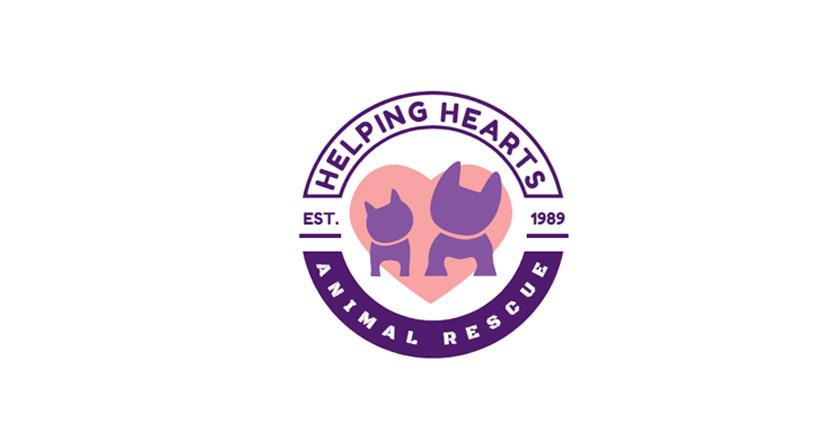 This badge-style logo demonstrates how you can create curved text and combine logo icons. However, it can be a little tricky to get the letter spacing and angling just right in the design tool.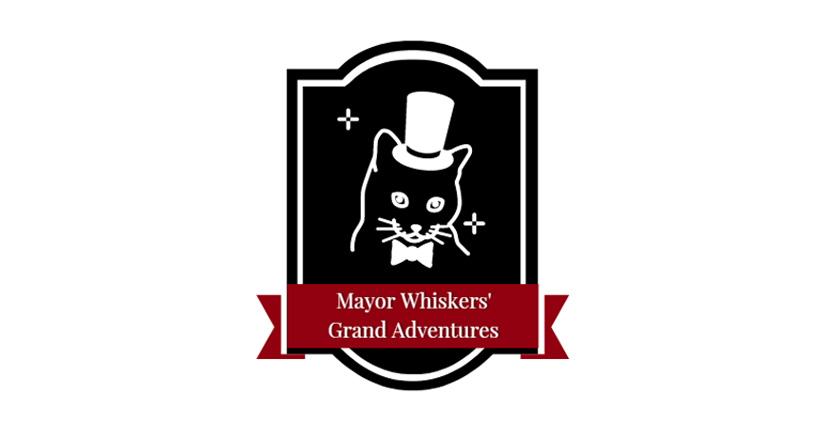 This plaque-style logo would look great as a blog header graphic, or as the cover image of a journal filled with stories about your cat's adventures.
Get Inspired by Famous Animal Logos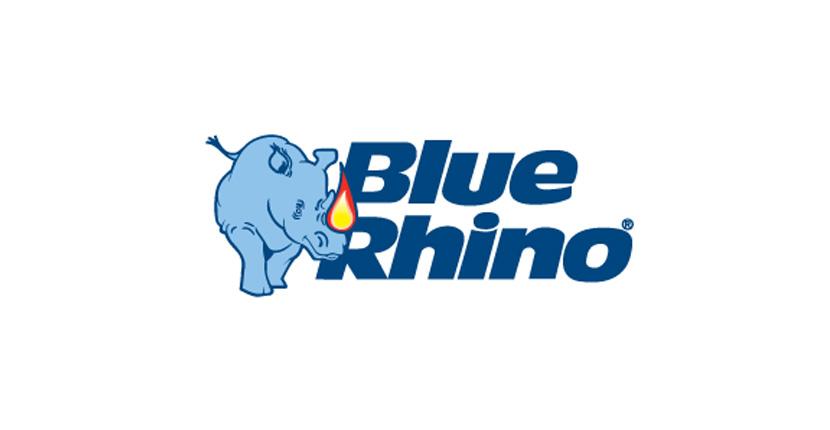 Blue Rhino's
logo is a clever example of animal-related branding of a product that has nothing to do with animals. The founder of the company was inspired when a real rhino, with its stocky build, reminded him of a propane tank. He chose the color palette to match his product (propane burns blue), with a contrasting, flickering flame as the rhino's horn.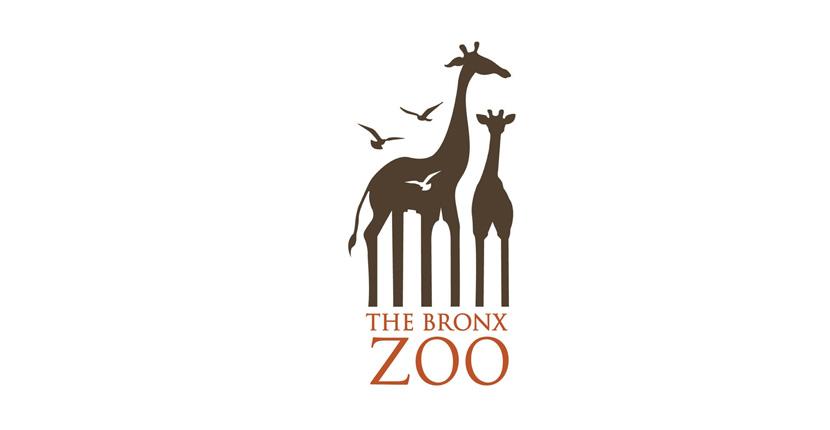 This old logo design for the
Bronx Zoo
has more to it than meets the eye. If you examine the negative (white) space, you'll notice that the giraffe legs shape out the New York City skyline.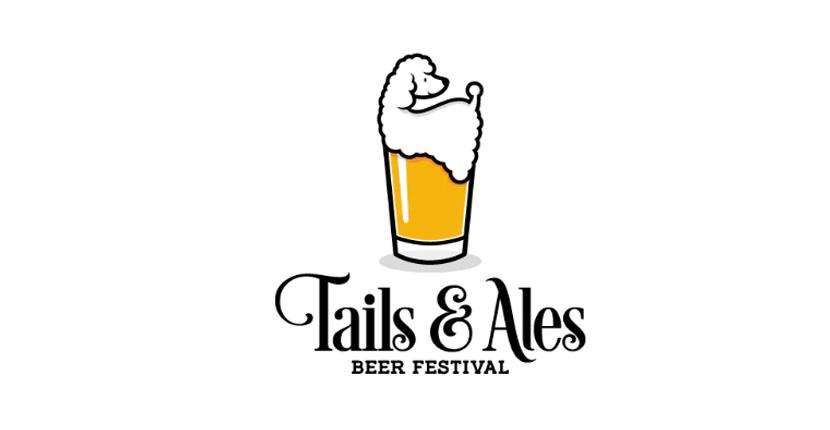 This adorable logo concept for
Tales and Ales
makes perfect use of a fluffy poodle as the beer foam. This type of conversation-sparking design works great for event merchandise and promotional materials.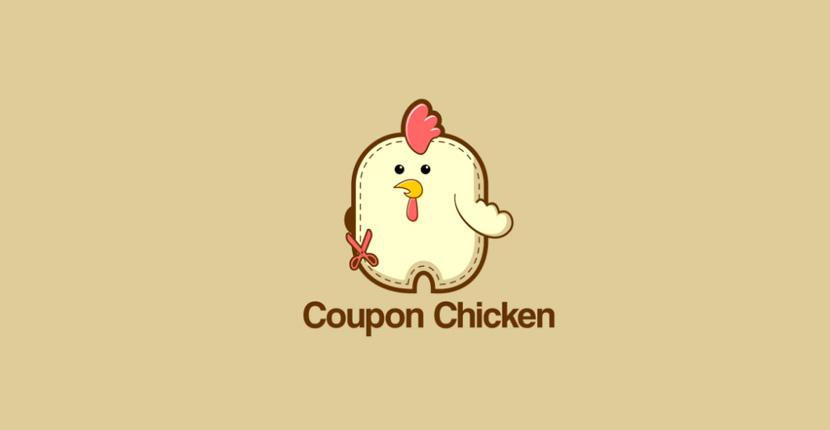 This conceptual design for
Coupon Chicken
adds a lot of (slightly disturbing) whimsy to the seemingly mundane chore of clipping coupons. It's another good example of using an animal image to sell an unexpected product or service – you can't cut out chickens from an ad, but Coupon Chicken can help you save some money on them at the store.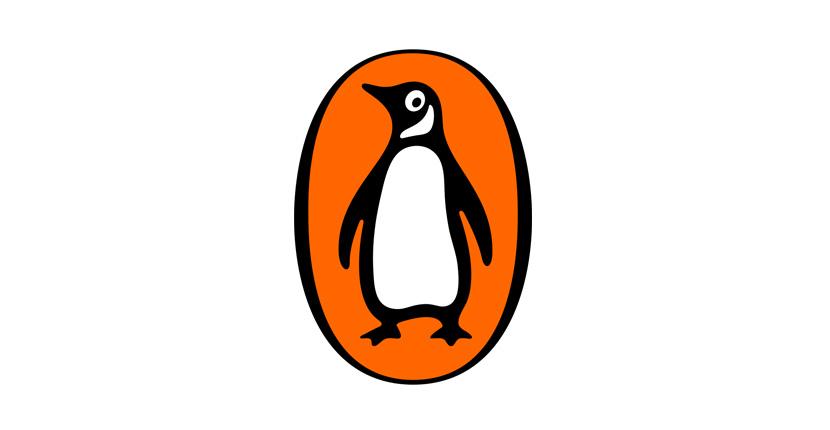 The iconic
Penguin Books
logo stands out on book covers, and it has changed only slightly over the years. The secretary of the publishing company suggested the animal as something that was "dignified, but flippant." The colors match a wartime boat on which the original logo designer, Edward Young, served – proof that inspiration can come from anywhere!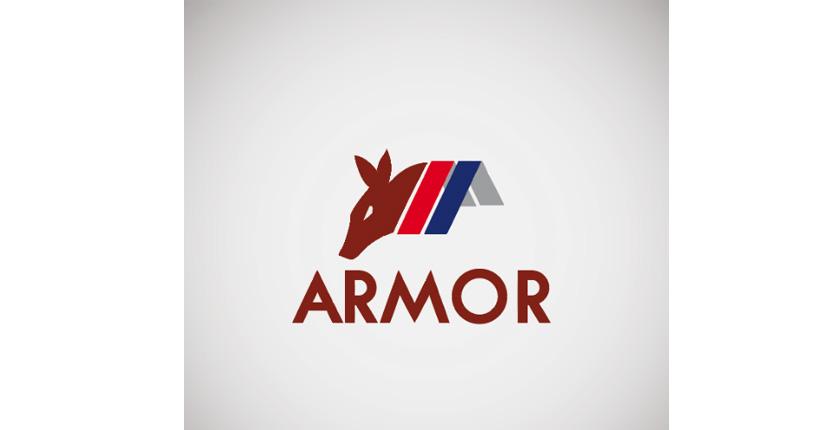 The armadillo in this logo design for
Armor
helps to sell the concept of a roofing product that is durable and resilient against the elements. It also plays nicely on similar word sounds.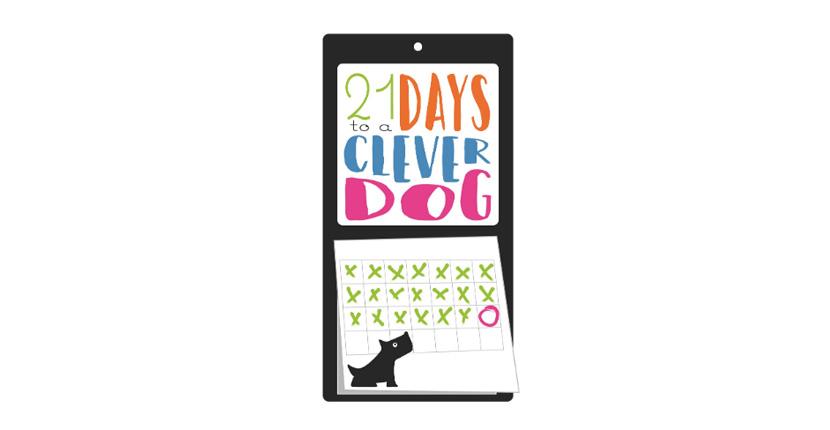 This logo for
21 Days to a Clever Dog
perfectly summarizes a successful dog training program. Calendar images are a fun way to show customers what they can achieve by following a special program or using a product you sell.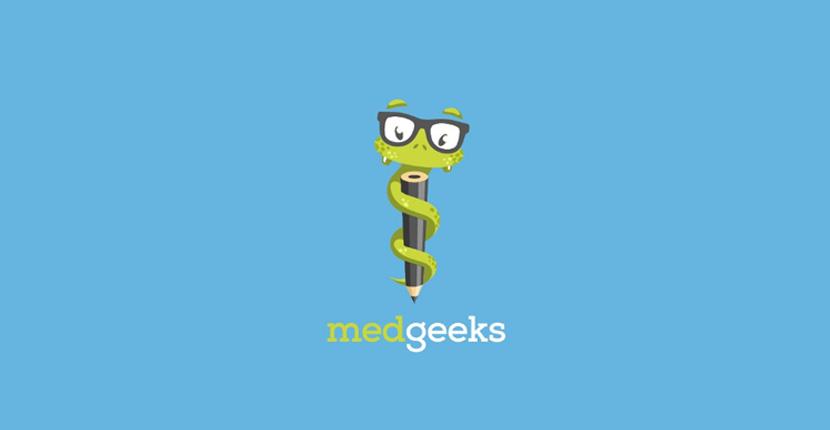 This logo for
Med Geeks
cleverly turns the Rod of Asclepius, a classical symbol of healing, into a cheeky design for a medical learning site. It also includes colors often associated with trust and stability, blue and green.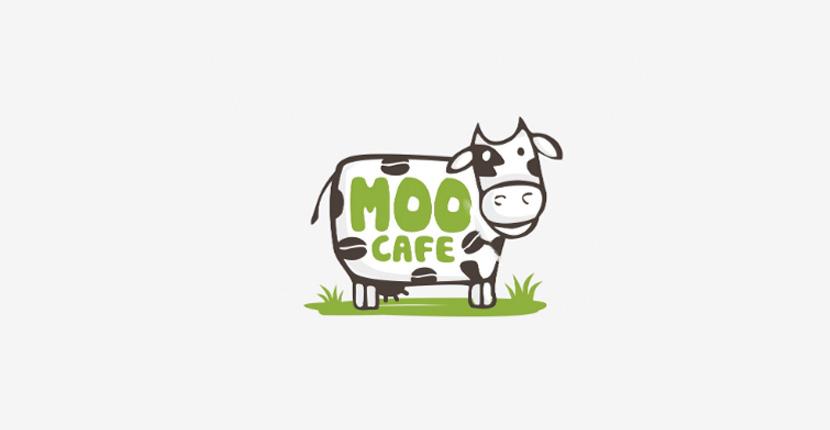 Moo Cafe
's coffee bean-spotted cow gives off a fun vibe as it plays on both words of the cafe's name. It would look great on a variety of signs and menus of all sizes, without losing any details. The image also instantly reminds people of the name and mission of the business.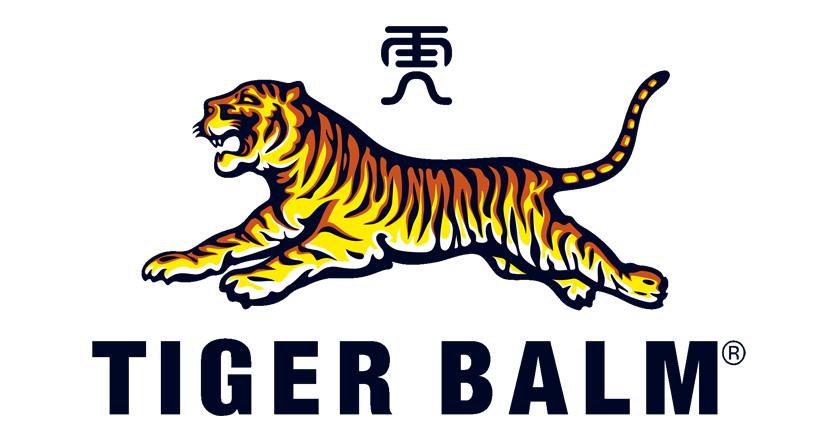 A staple in many medicine cabinets,
Tiger Balm
uses the mighty animal to market a tough-acting signature pain cream. The tiger and the Chinese character play into both Chinese mythology and the name of one of the brand's founders, which translates as "gentle tiger." This is a good example of how an animal-based logo can carry a deeper meaning.
Final Thoughts on Making Your Animal Logo Stand Out
Before we conclude, I want to take a moment to pause and offer you a few final tips on enhancing the memorability of your animal logo. (Anticipating that I would incorporate at least one playful animal pun, were you?) As you brainstorm ideas for your animal-oriented business logo, compiling a list of the most captivating animal-themed brands you come across, and sketching your own concepts in a notebook, can be highly beneficial. These sketches and thoughts will help you put together anything from a simple logo design to a complete branding package. When you're ready to move forward, seek the help of the skilled graphic designers on
Fiverr
, or experiment on your own with free-to-try
animal logo makers
.
Something as cute and cuddly as a puppy or as fierce as a tiger can work for marketing all kinds of products and services.
If a Cheetah can sell snack foods, just imagine what the right animal logo can do for your brand!