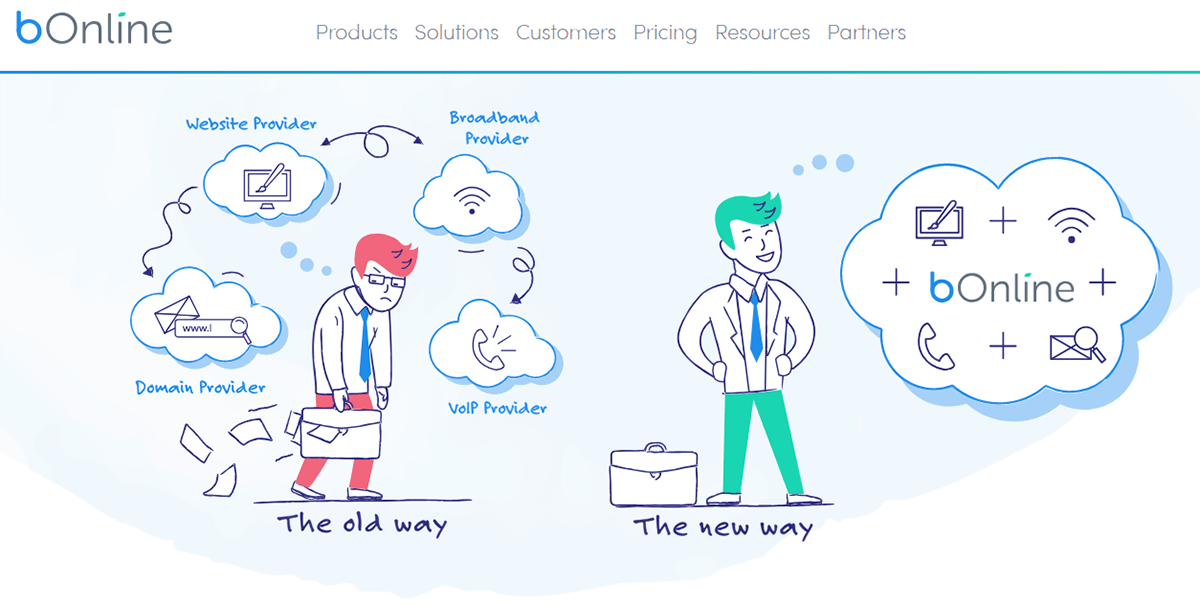 bOnline is a decent website builder, but it won't give you the full set of features you'll get with the top website builders like Wix.
Branding themselves as an all-in-one online marketing and Internet solutions provider, bOnline has found their niche in serving UK-based small businesses. They offer not just a website builder but also business broadband and fiber Internet, web design services, cloud phone systems, domain registration, and e-mail hosting services. Obviously, they mean to be the one-stop hub for everything you need to establish your online presence, and they do so pretty well: they now serve over 18,000 small businesses in the UK.
It's worth noting that bOnline isn't a typical DIY website builder: rather, it's a DIFM (Do-It-For-Me) service that sets up the initial website for you, then teaches you how to use their convenient Content Management System (CMS) so you can make any changes as needed. Their value-add is that they've designed over 18,000 websites for small businesses and are extremely knowledgeable about the industry's best practices. They'll design a fully-responsive, search-engine-optimized site for you, then you can take over from there or pay for them to maintain it for you.
bOnline's web design package comes at a relatively affordable flat fee. This includes 5 professionally-designed pages, a custom domain, 2 business e-mails, and a fully-responsive and SEO-friendly theme. Thereafter, you have a few options for maintaining the website: you can opt for a low-cost support package which allows you to maintain it yourself (but also offers you guidance over chat, e-mail, or the phone), or you can fork out a fair bit more for more hassle-free maintenance.