BigCommerce Doesn't Mean Big Business Only
BigCommerce does live up to its name in many ways. It's clearly designed for bigger organizations and teams, though it's not out of reach for smaller businesses price-wise. It offers a massive suite of features to help you sell and market any kind of product or service you want, and that can be hard to come by.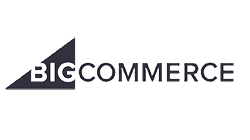 Save up to 10 % on your BigCommerce plan!
Limited-time offer - Don't miss it!
68 users used this coupon!
However, this leaves us with the usual question. Will BigCommerce do what you need? Is it right for your business? Would you be better off on, say, Wix, Shopify, or even Etsy?
Well, don't take your hand-knitted goods to the competition just yet. I ran BigCommerce through a series of tests to see just what it does, and what it does well. Read on, then make the call.