South African Specialists
Hetzner is a South African web host with 20 years of experience and more than 40,000 customers. It has won a number of awards and accolades, including being selected as finalist for the National Business Awards in 2016 and 2018 and winning Silver for its customer service at the Stevie Awards in 2019.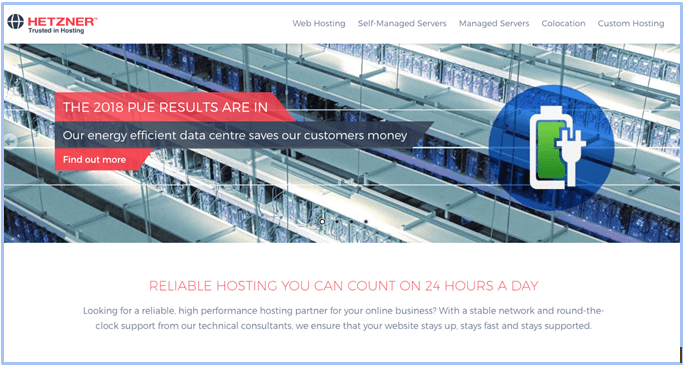 While this review focuses on the South African side of the company, it's good to know that it also has a German branch, as well as data centers in both locations. But, unusually, the plans draw a distinction between South Africa and Germany when it comes to resource limits. That's because as far as I can tell, the two locations function mostly autonomously.
Hetzner sells a range of hosting packages from shared hosting and self-managed servers to colocation and dedicated server rental. There's even a custom hosting plan that includes a dedicated account manager and technical team. The website is available in English only.
If you give me ten minutes of your time, this review is going dig into the ins and outs of Hetzner. I'll be covering all of the data I can, giving you uptime information, performance and load speeds, customer service response times, and much more.
By the time you've read this review, you'll know everything you need to know about Hetzner and whether it's a good fit for your needs. If you're ready, let's go.