Hetzner may not be perfect, and its services might be slightly complicated to sign up for, but it was easy enough to cancel my account and receive a refund. The process was completely hassle-free, even though I had
signed up for the cheapest plan
.
You may have decided Hetzner isn't the right host for you because you've received poor service,
or perhaps you just don't like the control panel. Maybe you're just trying to get a sense of whether Hetzner is worth trying out in the first place. Whatever the reason,
this article will take you step-by-step through the process of cancelling your Hetzner account
and getting a refund. If you're looking for a cloud hosting provider with more affordable prices and better overall performance,
have a look at Kamatera
.
Quick Guide: How To Cancel Hetzner and Get a Full Refund
The first step to cancel your Hetzner account and services is to log in to your Hetzner account dashboard.
Click on your domain name. If you have more than one hosting product, underneath "Webhosting," click on your domain name to select it. If you only have one hosting product, it will be selected by default.
Click Cancel Account. Once you've selected the domain you want to cancel, click the Cancel Account link.
Click Continue. After clicking Cancel Account, click the red Continue button.
Click the Cancel Account radio button. Here, you must make sure to indicate that you want to cancel your account before proceeding by clicking the radio button.
Click the checkbox. You must confirm you're the account holder by clicking the checkbox.
Click Confirm. Once you've clicked in the checkbox and hit Confirm, you'll see a screen that confirms your cancellation details.
My Experience: Here's How I Cancelled My Hetzner Account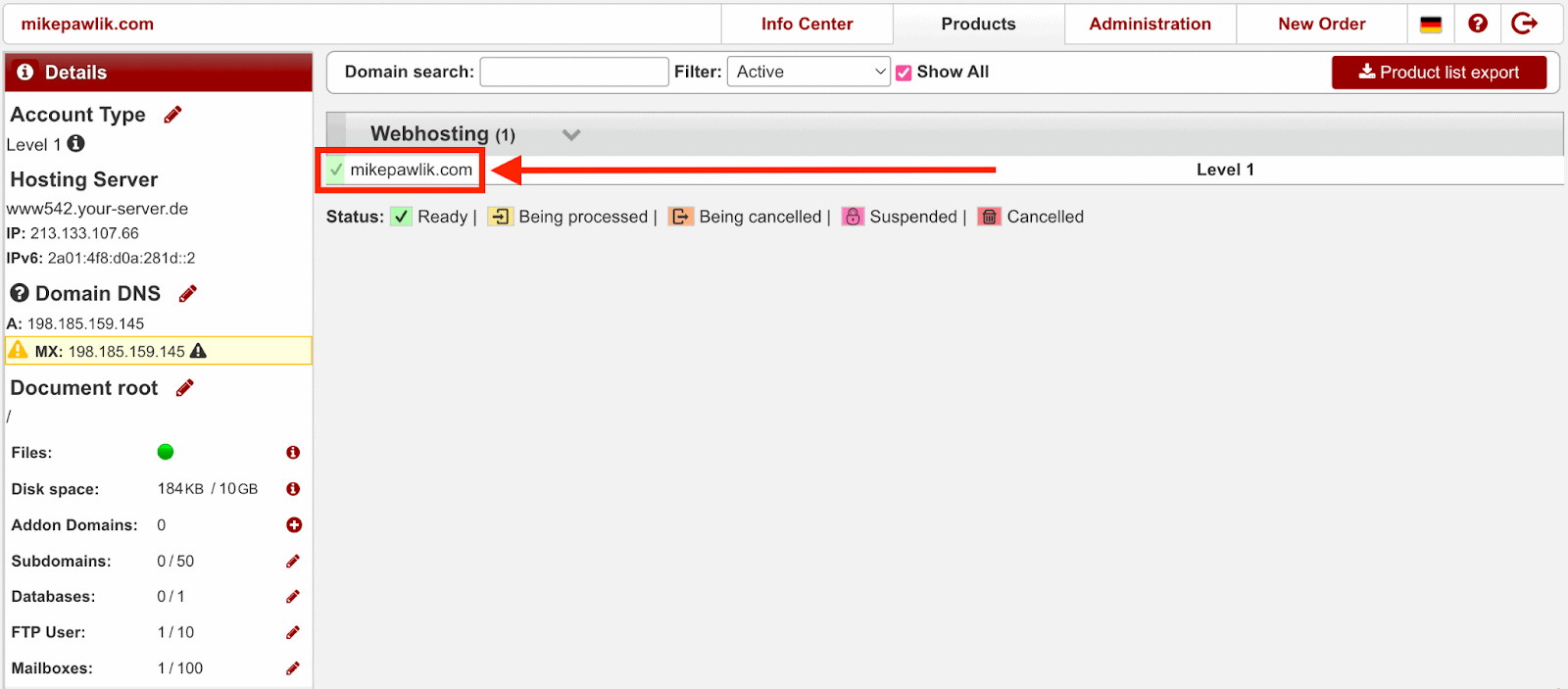 To begin your account cancellation,
head over to the Hetzner website
and
log in to your account dashboard
. From there, locate your domain name under the "Webhosting" title and click on it. If you only have one hosting product it will already be selected by default.

Next, in the left-hand menu bar, click
Cancel Account
.

After clicking
Cancel Account
, click
Continue
.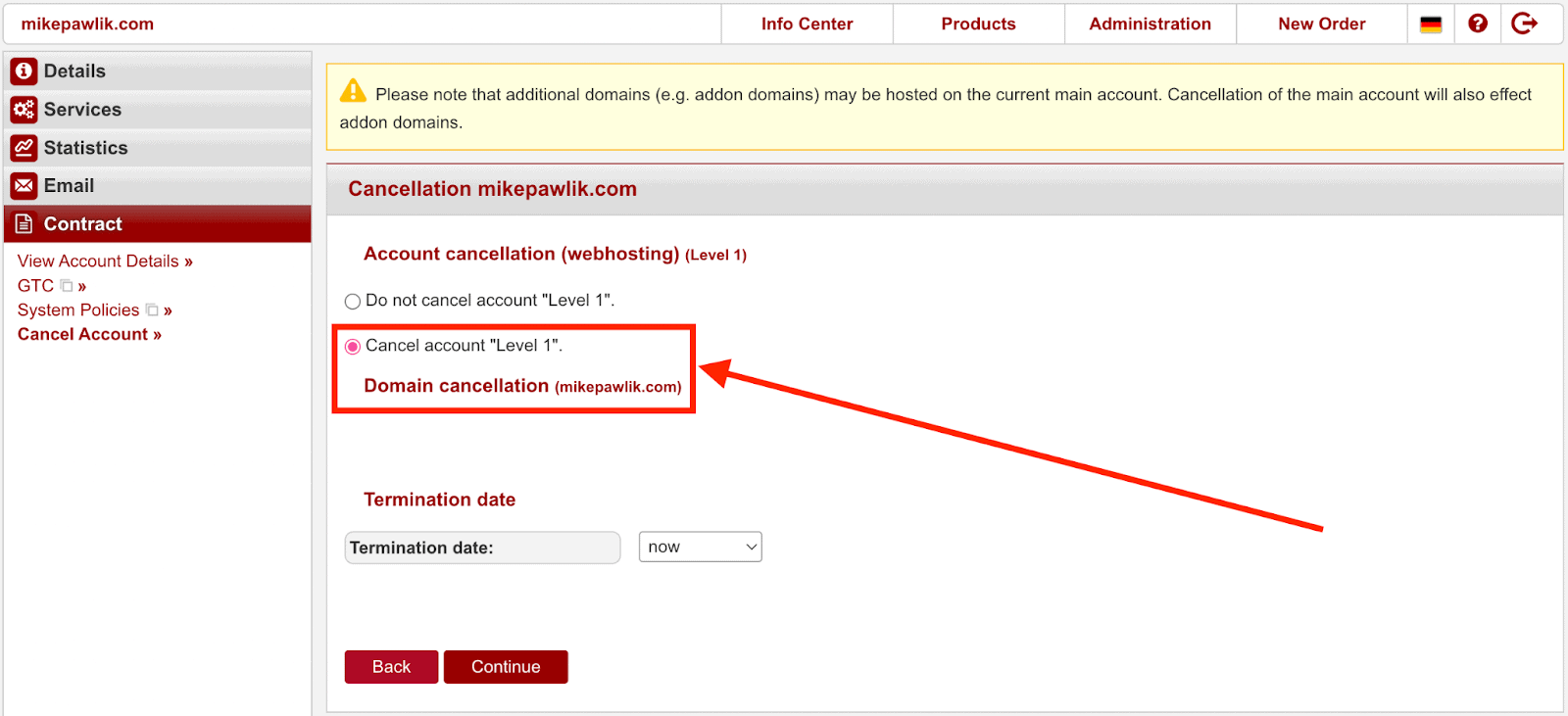 From here, you'll need to make sure you click the radio button beside
Cancel account "Level X".
In this specific example, you'll see
Level 1
but this could be different for you as it is based on the hosting package you purchased.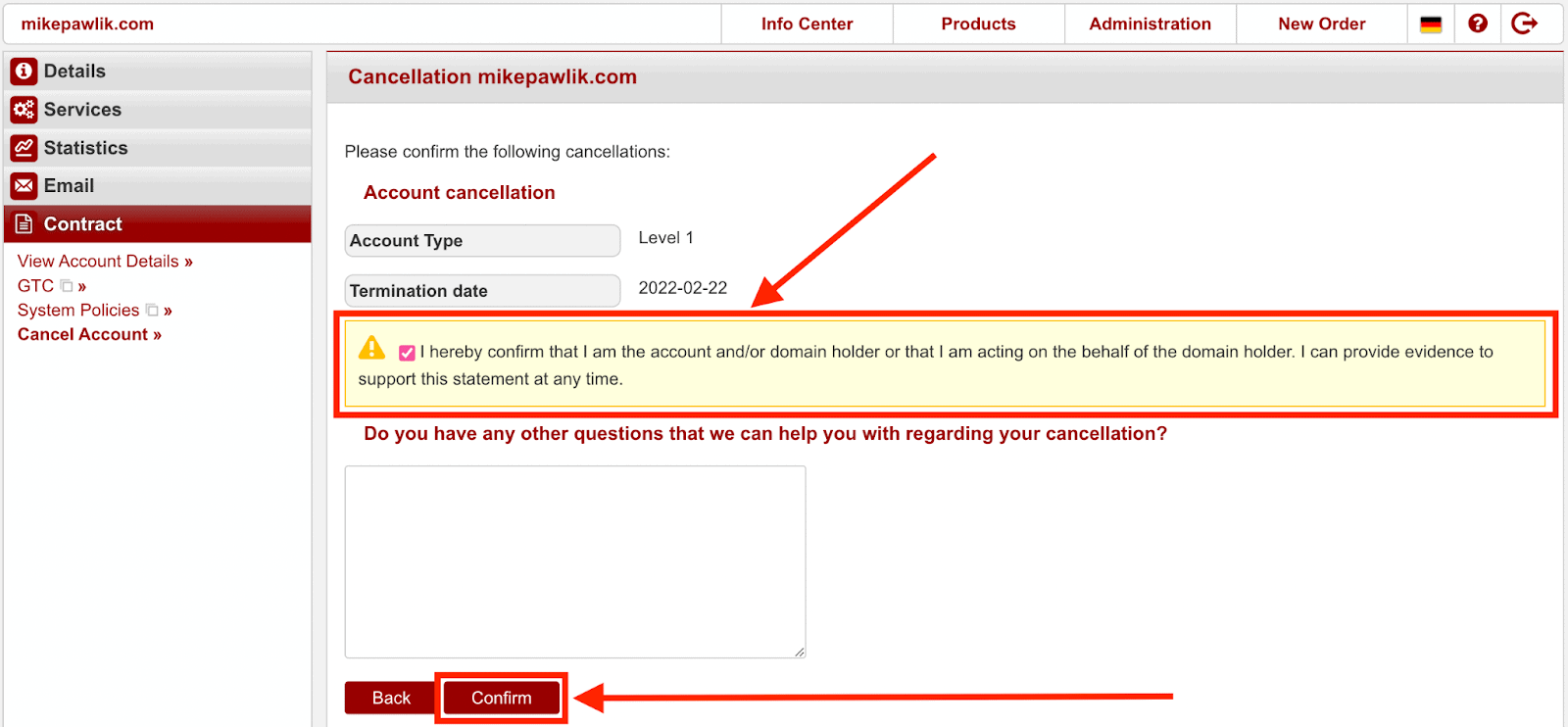 Click the checkbox confirming you're the rightful owner of your hosting account. Then, click the red
Confirm
button.

If you've followed all the steps above correctly, the above image is the final confirmation screen. And you're all done!
If you cancel your account within 14 days of signing up, you should be eligible to get a full refund
. You can request this in an email message to Hetzner support.
3 Best Hetzner Alternatives for Shared Hosting
We've tested the following web hosts below that have excelled in areas where Hetzner fell short.
Kamatera offers customizable cloud VPS hosting services at prices that are more affordable than Hetzner's cloud hosting services
. Kamatera's overall performance is also significantly better. Additionally, it offers a 30-day free trial which, in my opinion, means it's worth a try. Like many cloud VPS providers, Kamatera's platform isn't tailored for beginners; instead, it demands a significant level of server expertise. If you possess that know-how, it presents itself as an excellent choice.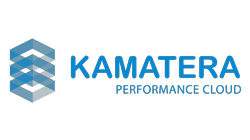 Save 100 % OFF Kamatera for 30 Days!
Get one month FREE for your server configuration and take advantage of Kamatera's high-performance cloud infrastructure today.
64 users used this coupon!
If you don't have significant technical skill,
Liquid Web offers fully-managed hosting services so you can enjoy the benefits of superior performance
without knowing how to set up a virtual server. A support agent is always ready and willing to help you set up and manage your services.
Liquid Web offers a 14-day free trial on its Managed WordPress plans
– and you don't even have to provide your credit card information to get started!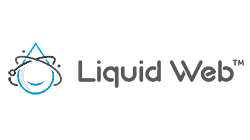 Save up to 75 % on your Liquid Web plan!
Limited-time offer - Don't miss it!
42 users used this coupon!
InterServer's Standard shared hosting plan makes a lot of sense for just about any size or number of regular WordPress-based websites
, as the reasonable monthly fee includes unlimited storage and bandwidth, as well as the capacity for an unlimited number of sites in the same account.
InterServer also offers reasonably-priced VPS plans
that are sold in "slices," with free managed support for four or more slices.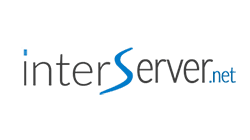 Get your first month of hosting for just $0.01!
Take advantage of this exclusive deal to try out InterServer.
424 users used this coupon!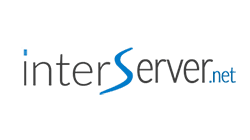 Get your first month of hosting for just
$
0.01
!
Copy and paste this code at InterServer
Hetzner's Control Panel Isn't Very Easy to Use, but It's Easy To Cancel
Signing up wasn't exactly smooth sailing, but
cancelling my Hetzner account was pretty straightforward
– it only took a couple of minutes, and I received an email confirmation about 30 seconds later. It outlined the details of my cancellation along with my refund information.
FAQ
How do I stop hosting a website with Hetzner?
To cancel website hosting with Hetzner, you must first log in to your account dashboard. From there, you'll be able to select your domain name and cancel it along with your account. Check out my detailed instructions to complete the task.
How long does it take to get a refund from Hetzner?
As long as you've cancelled your services and account within 14 days, you can get a refund from Hetzner, and it takes about 5-10 business days to receive it. If you're looking to use your refund money to try out a different web hosting provider, check out our handy list of the 10 best web hosts in 2023 to help you make a more informed decision.
How do I delete a domain name from Hetzner?
Deleting a domain name from Hetzner is a process that is similar to cancelling your account. Log in to your account dashboard, and click on Products near the top of the screen. In the list of products, you'll find your domain name – simply delete it using the function provided. If you then want some advice about how best to launch a brand-new site, have a look at our step-by-step guide to choosing a host and building a new website.
Where are Hetzner's servers located?
Currently, Hetzner has two data center locations in Germany, one in Finland, and one in the eastern USA.