Hetzner has more than 40,000 customers and around 20 years of experience in the website hosting industry. Its plans aren't particularly outstanding, but the customer service is decent. This article will take you step by step through the process to create an account with Hetzner. It's functional and easy to do, but it's not the most modern experience. If you want to learn more about Hetzner, you can head over to the
full review
to learn about the features, pricing, support, and more.
Step One: Choose Your Hosting Plan
If you're purchasing shared hosting, there are four types of shared hosting plans: Basic, Standard, Advanced, and Master, which all come with unlimited traffic and SSD storage ranging from 5 GB to 20 GB SSD.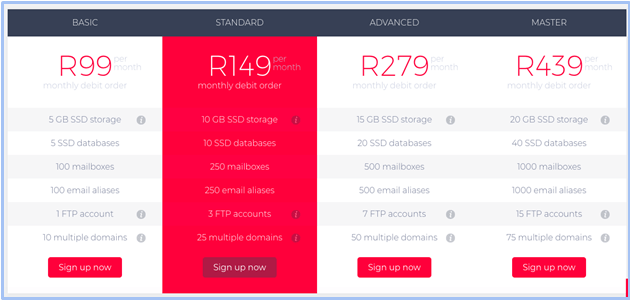 Step Two: Create an Account
After you hit
Sign up now
, you start the account creation process. The first step involves entering your personal details like name, email, password, and so on.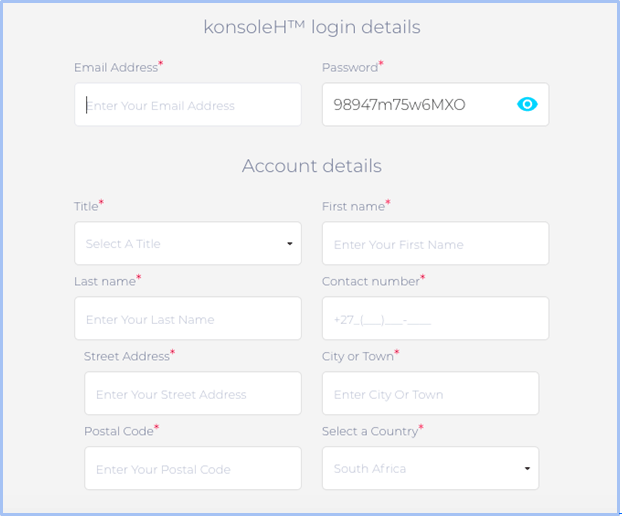 Step Three: Log into Your Console
Remarkably, that's all it takes to create an account. The next step of the process is to log into your dashboard and finalize the process.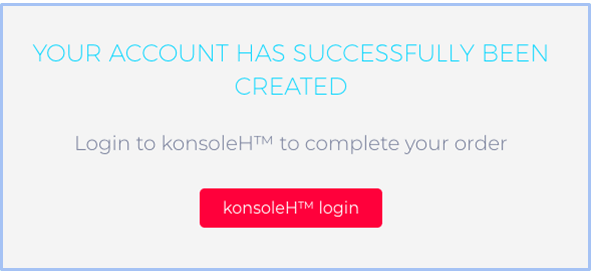 Step Four: Verify Your Identity
When I tried to log into the new account, I was required to provide a copy of my passport and proof of my address (I'm not sure if this will be the case for everyone). It was an annoying step, but I took a photo of the documents and emailed them to the support department. I received a reply within ten minutes, approving my application, and my account was opened.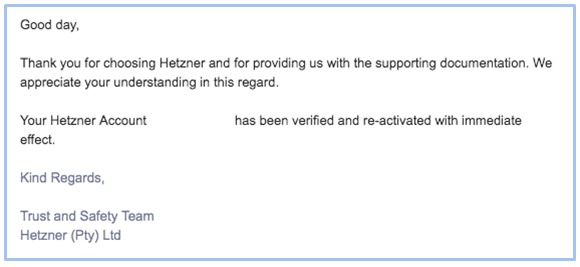 Step Five: Log into Admin
Once your account is verified, simply log into your dashboard.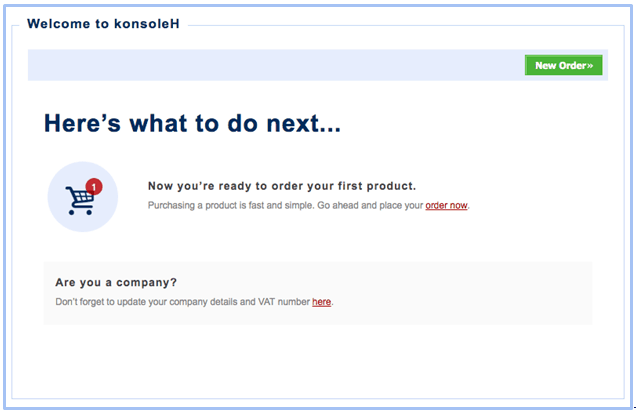 Step Six: Purchase Hosting
Next, you can purchase your hosting plan. It's at this point you enter into a relatively long signup form. The first part of which is to (again) decide which hosting plan. I opted for the basic plan for testing purposes.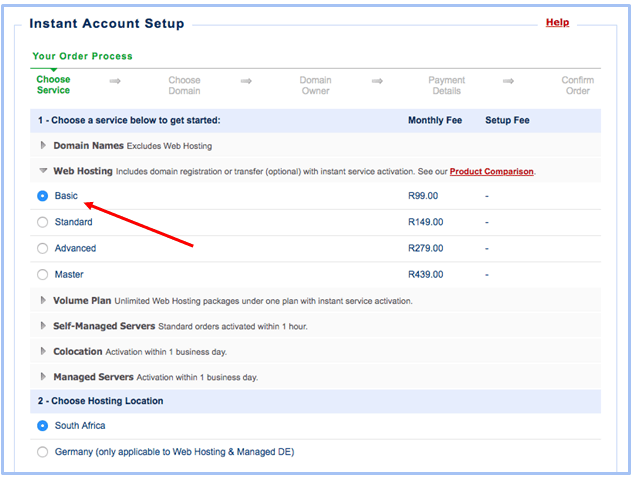 Step Seven: Choose Your Domain
In this step, you choose to register a new domain, transfer a domain, or purchase hosting only. If you want to use a domain from another registrar, select
Hosting only
(this is what I did).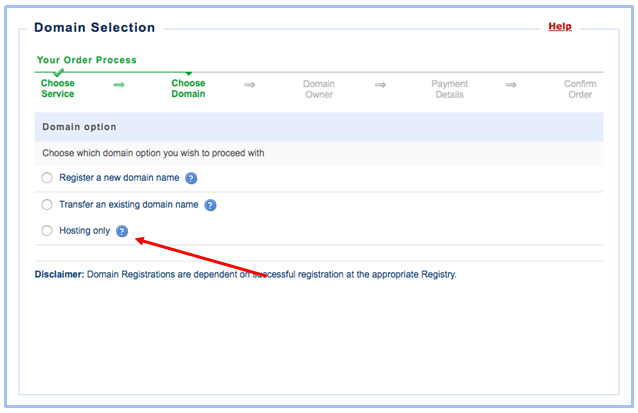 Step Eight: Select Your Payment Method
The next step is payment, but somehow it's overly complicated. You are given the options
Debit Order
or
Invoice (cash basis)
. While this may be common terminology in South Africa, I found it confusing. Basically, you can either set up a direct debit, if you're a South African customer, or, for international customers, you can pay on an invoice by credit card.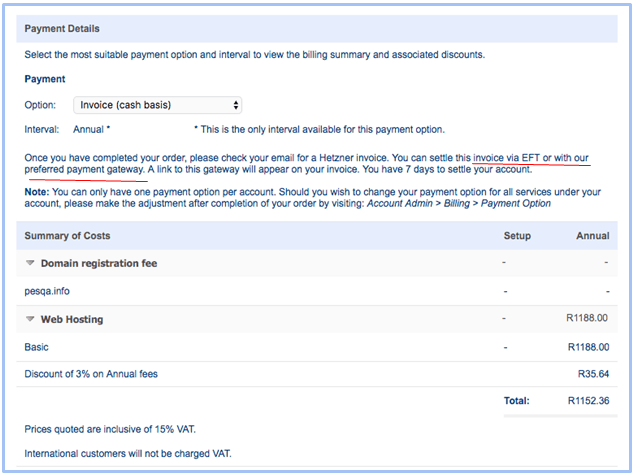 Step Nine: Confirm Order and Wait
Confirm the order by hitting
Place Order
. It takes about three minutes for your account to be set up and you'll receive an email notification once it's ready to use. From this point, you can log into the dashboard and begin to set up your website.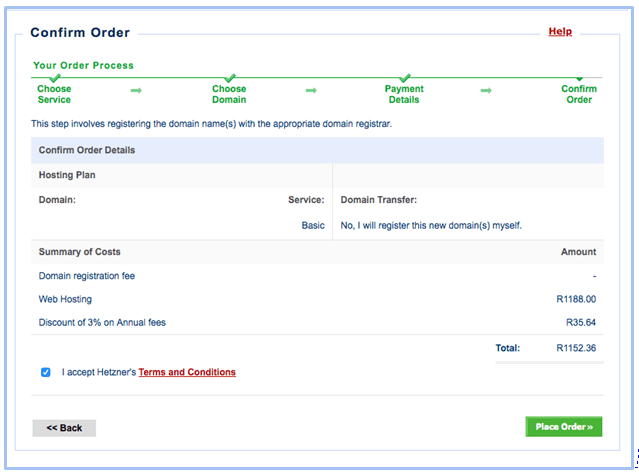 Step Ten: Pay for Your Hosting
If you've been paying attention throughout this long and rather tedious signup process, you may have noticed I haven't paid yet. I did receive an email stating that within 24 hours of step nine, I would receive an invoice. I waited the requisite 24 hours. And waited. And waited a bit more. In this time, I'd set up a
WordPress website and connected a domain
(I had a fully functioning website), so there wasn't anything preventing me from testing the account. When I got tired of waiting, I sent a support ticket asking how I should pay. I was again advised to wait for an invoice. Finally, almost 48 hours after creating an account,  I received an email with an invoice. I paid right away by credit card. It had taken two days, ten steps, and two follow-up emails, but finally, the account was created.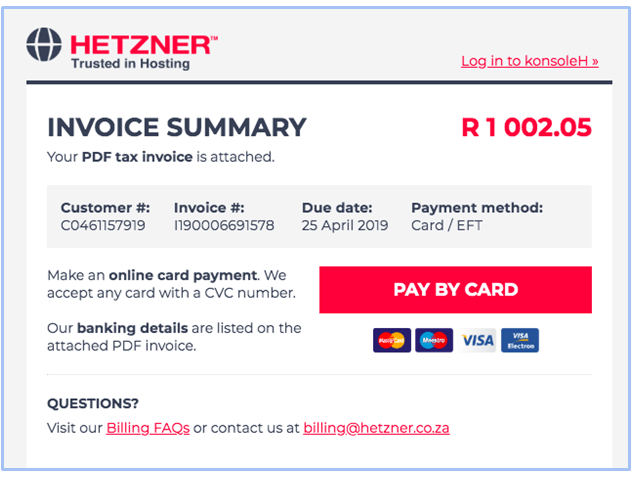 Functional, but Outdated Interface
I have experienced smoother and faster account creation processes in the past. The account verification posed a nuisance, and the user interface appears outdated; however, it remains functional, suitable for its intended purpose, and accessible even for beginners. If you're looking for a vendor with a sleeker user interface, try
Flywheel
, or if you need more advanced features and you don't mind a long signup process,
click here
to read about DigitalOcean. Alternatively, if you're set on a South African provider and don't mind the old-fashioned interface,
read more about Hetzner
.