What You See Isn't Always What You Get
Go4Hosting was established in 2000 with the goal of providing cost-effective hosting solutions to all kinds of users. Currently working with 10,000 customers and operating worldwide with versions of its website available for 13 countries, India-based Go4Hosting has data centers in India and partners with data centers in the U.S.
From a 99.95% uptime guarantee and SSD storage to 24/7 customer service, Go4Hosting appears to offer everything you need (and more) to launch a successful website. However, once you start exploring deeper, the reality is that its offerings are not so robust.
To give you a sneak preview, for instance, the menu displays an array of services (such as shared hosting or reseller hosting), but after confirming with customer service, Go4Hosting only actually sells dedicated server rentals and virtual private server (VPS) plans. (And, unless explicitly mentioned elsewhere, it's these services I'm focusing on for this review.)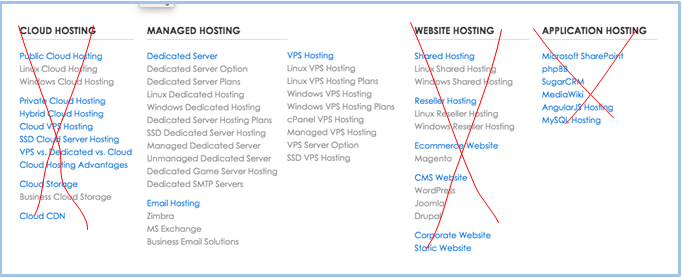 If you're thinking, so what, Go4Hosting has a few outdated products on its menu, you'd be right. I've reviewed hosts with much worse misinformation on their websites, but the problems with Go4Hosting, unfortunately, run far deeper.
The question is, do the pros outweigh the cons? Does Go4Hosting meet your requirements so well that you can overlook some pretty serious flaws?
Let's find out.