Squarespace Email Campaigns Offers Convenience – but Is That Enough?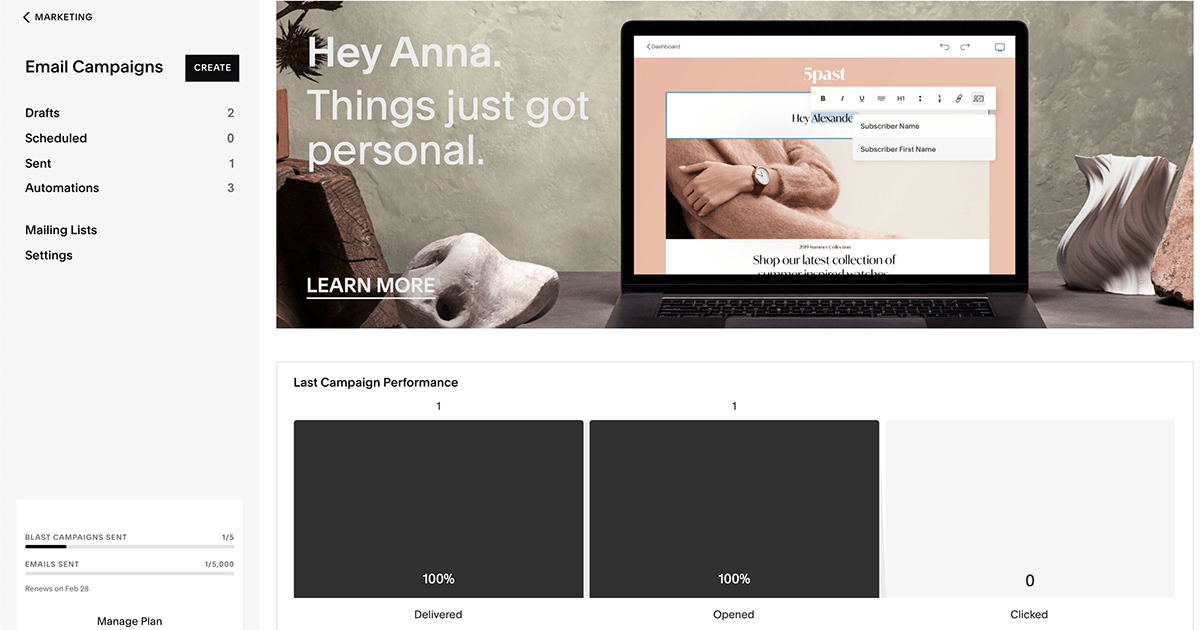 At first glance, the Email Campaigns add-on sounds like an efficient way to market your website. If you already have a Squarespace site, you can link Email Campaigns to your account and handle most of your marketing needs in one place. What's not to like, right?
As a digital agency owner, I know how important efficiency and convenience are to small business owners and entrepreneurs. However, I've found that when it comes to something as important as email marketing, relying on an add-on rather than a dedicated service can be problematic. Deliverability is questionable, while key features like automation, segmentation, and testing are often inadequate.
So is Squarespace Email Campaigns worth the investment?
If you're a happy Squarespace customer, you'll find a lot to like about the email add-on. Since the tool connects to your website, you can easily plug e-commerce products and blog posts into your email campaigns, and even set up single-step automations to save time and amplify growth. But this platform won't work for every business owner.
If you use the Squarespace website builder, you can try Email Campaigns for free, but it's limited to three campaigns. After that, you'll need to pay. The Start plan, or cheapest plan, has such limited features – only three campaigns per month and no automations – that it really isn't worth the investment. Instead, I tested the second-tier Core plan – double the price of the Start plan – to determine if Squarespace Email Campaigns has the necessary features and functionality to market a website or whether a dedicated email marketing service would be a smarter choice.