What Is a Chatbot?
How Do Chatbots Work?
Why Are Chatbots Beneficial to eCommerce Websites?
What Should You Take Into Consideration When Creating a Chatbot?
How Do You Use a Chatbot?
Chatbots are known to be a powerful user support tool,
but are they worth the hassle?
That depends. I found that while the term is used as a catch-all,
the technology behind chatbots is complex
. To get the most out of it, you need to understand all of its potential capabilities and how they can fit with your specific needs. However, one thing is clear. If you leverage chatbot technology properly, you could be just an install away from providing
a better user experience for way less money
than you can with traditional methods.
What Is a Chatbot?
A chatbot is an artificial intelligence program that
simulates a user service representative
. It automates many of the processes and roles of user support, mainly by allowing users to get answers to their questions. Ideally, chatbots will mimic human behavior in a manner convincing enough to pass as human. Chatbots can be programmed
to answer certain questions in specific ways
, but are not limited to this functionality. Because chatbots can access and use all a company's resources when helping users they are dynamic, and can use many different systems and files simultaneously in order to find answers. Here is an example of a customer service chatbot on the site of the chatbot platform
Engati
that uses many different resources to find the answer to a customer's question. All photos are from the engati.com website: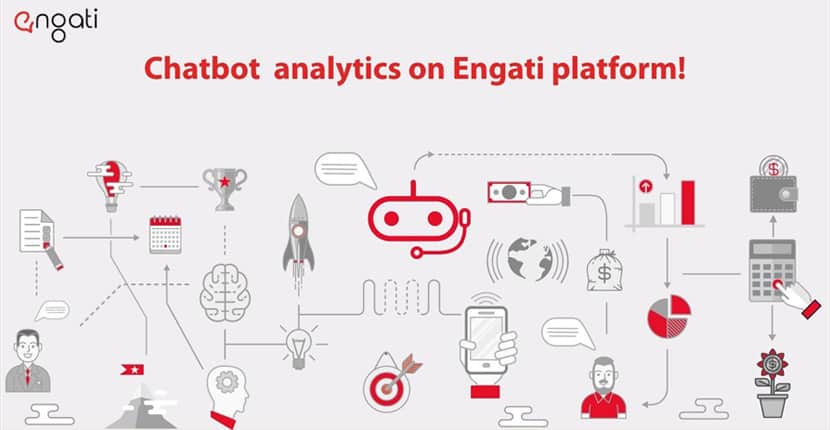 The bot allows customers to see a wide variety of available resources so they can narrow down their search by subject, resource type, and then specific topic: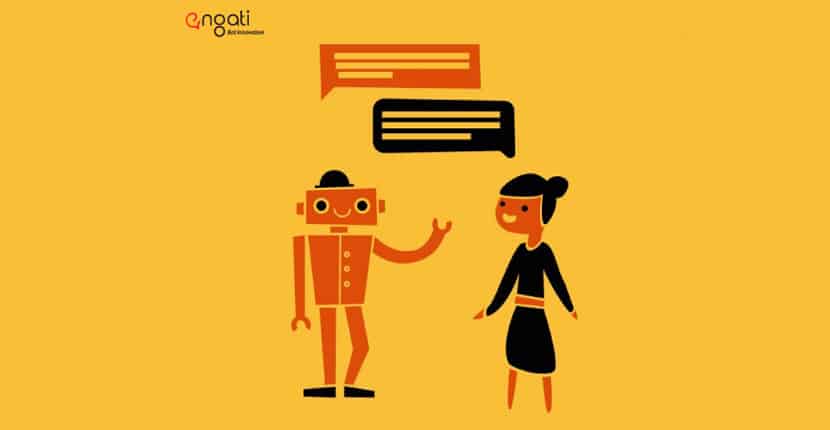 Chatbots are increasingly popular with businesses of all sizes.
Their speed, accuracy, cost, and increasing ability to appear human make them a viable substitute
for many of the roles traditionally performed by user support representatives.
How Do Chatbots Work?
There are two main types of chatbots.
The first type is the question and answer, rule-based, kind
. These require the user to ask an exact, specific inquiry. Because this can quickly get frustrating for the user, this setup is increasingly less common.
The second type is artificial intelligence (AI)
that lets users communicate naturally. Although chatbots can ask users a question, that doesn't mean they are only capable of formulaic question-response interactions.
Sophisticated AI chatbots reference, analyze, and compare data stored across all corporate systems.
This gives them the ability to understand the underlying nature or history of a user's questions, and offer more dynamic advice based on the relationship between all the relevant factors. For example, chatbots can use information about a user's preferences obtained through an email survey to inform future interactions or recommendations six months later.
Why Are Chatbots Beneficial to eCommerce Websites?
Chatbots can help users troubleshoot problems quickly and easily. A user can ask a chatbot a question and instantly get a perfect, preprogrammed answer. This eliminates the time it takes a human to respond, as well as the potential for human mistakes.
Chatbots also give customers recommendations about products. They can ask a few quick questions that will correctly discover what problem a user has, and then can instantly find a product that will meet their needs. Chatbots can also suggest trending items to users, and help them to avoid underperforming or unpopular ones. Their level of granularity in responding to positive and negative user inquiries is much higher than humans.
Chatbots are also cheaper and much less resource intensive than their human representatives. Although updates are required, AI is also constantly improving its performance though real-time learning from its interactions with users. Every human representative needs to be trained from scratch, but Chatbots can be set up once and then left to work. Once activated, they can also handle exponentially more inquiries than human representatives, further decreasing costs.
Users get better answers to their questions, in less time, with less hassle. Companies save money on training and all the other costs associated with human employees. Overall, chatbots are beneficial to eCommerce websites because they provide a better experience for the end user at a lower cost.
What Should You Take Into Consideration When Creating a Chatbot?
Set Your Goals
Good chatbots focus on the user. Before building one,
you must know what value you want the bot's engagement to bring.
Is it there to answer questions more efficiently? To streamline purchases? To help users customize features? Once you know the value you want to give,
find examples of excellent user experiences
that provide it.
Then, reverse engineer them.
Pay particular attention to the workflows and language that were used to create the engagement value you want.
Next, begin designing your bot.
You can do this entirely in-house. Or, you can use a chatbot platform. Either way, there are several structural decisions you must make at this stage. What will the chat interface look like? How will users ask for information (text/visual/voice)? You should also decide on the technical components of the bot. What systems will you use to store conversation data, so the bot can "remember" its interactions with users? Is a question/answer bot sufficient, or do you want it to have open-ended conversations by "looping" back to previous interactions?
Finally, integration and analytics must be considered.
How will the bot share information with existing systems? What
metrics
do you want to use to measure success?  For example, you can use a "task success" rate that measures how effective the bot is at solving the problem for users. Or, you can use comparative metrics such as conversion rate and confusion triggers to compare the effectiveness of bots to human representatives.
Build the Language
Once you know what you want your chatbot to do,
move on to how it will communicate.
Begin with your bot persona. What human personality type does it mimic? What's its tone of voice?
Use that as a guide to design chatbot dialogue.
Best practice is to mimic the process for designing a script for human user service representatives. Write out greetings, requests for clarification, and answers to questions. Think about the individual sentences users will use to ask questions, and what language the bot will use to respond. Remember to keep your goals in mind at all times during this process. Take this content and
create chatbot dialogue trees
that lay out how the bot will interact with a user. If a user asks X question, what will the bot respond? What types of clarification might be asked for? How will the bot address this? Don't forget to account for times the bot will not have answer.
Build the Interface
Users interact with language in a variety of ways. A bot's interface design is multi-faceted.
You should think about how every detail affects the user experience.
For example, users click buttons (such as "send") to interact. What is the most intuitive place for them to be located? Or, if the user needs help with using the bot, how will it be displayed?  Another example is prompting through "smart replies". Will the chatbot make a user feel welcome in a conversation, or like they are typing into a search box? Your goal should be to create an experience that solves the user's problem quickly and completely while also remaining welcoming and natural.
How Do You Use a Chatbot?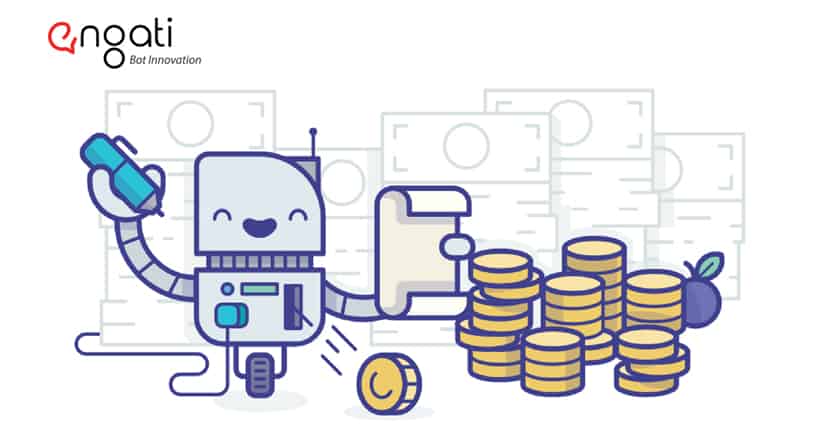 There are four main ways
to interact with a chatbot.
Through a third party messaging application. Many chatbots are integrated into chat apps like WhatsApp. You can use the search feature in these apps to find the business you need help from, and then interact.
Via a chatbot placed natively on a website for users to use when they visit. This usually takes the form of a small box at the bottom right hand corner of the web browser. Enter your initial question and the chatbot begins to interact with you.
Via social media platforms like Facebook Messenger or Twitter. To use them, send a message or a tweet to a chatbot account in the same way you normally do. The bot will send a response the same way you would receive one from a human user.
Voice platforms such as Amazon's Alexa. Using these requires you to speak a key phrase that will activate the chatbot before asking your question out loud.
The way you interact with a chatbot will also depending on the technology behind it. A question and answer format bot requires your questions to be precise. Sometimes, there will be a list of options provided and you will need to select the one you want manually. If you are interacting with an AI chatbot, your language can be more natural. However, it is still helpful to remain as direct as possible in order to get the most accurate and relevant information out of the bot.
How to Add a Chatbot to Your Website?
There are two ways to
add a chatbot to your website
. The first is to choose a
chatbot development platform
. The second is to use a
chatbot publishing platform
.
The main difference between these two methods is the need for coding skills
. Bot Development Frameworks are used to help developers work faster. Development platforms can be used without any technical background.
Chatbot development platforms
If you are a large company with a team of engineers,
it is possible to build a chatbot from scratch
without any assistance. This is done via a code-based framework such as
Wit.ai
,
Api.ai
, and the
Microsoft Bot Framework
. This
requires a strong knowledge
of machine learning technologies. Chatbots use three classification methods to do their work:
Pattern Matches: This method looks at the text in questions and 'matches it' to a suitable answer. It is a time consuming process that requires a lot of technical knowledge.
Algorithms: Algorithms improve on the need to match specific text. They use a 'reductionist' approach that uses multiple factors to determine an appropriate response.
Neural Networks: Neural networks use weighted connections honed through repetitive iterations of the connections between data to determine a response.
Ensure that you understand the requirements of your audience, how your chatbot will fulfill those requirements, and the language it will utilize for this purpose. Once you have a clear understanding, employ the classification methods to provide optimal responses to users.
Chatbot publishing platforms
If you do not have programming skills,
or if you want to get a chatbot up and running quickly and/or for lower cost, there are many "out of the box" options known as
publishing platforms
. These platforms let you set up your workflows, metrics, and dialogue trees using technologies like Smart AI, Machine Learning, and analytics integration. They are designed to be user friendly, and some even have user interfaces with drag and drop functionality. A very prominent example of this is creating bots for the Facebook Messenger platform, which allows you to create a bot directly within Messenger. There are a number of companies such as
Chatfuel
and
Botsify
that will let you do this as well
without needing to code anything.
However, if you built a bot from scratch, you can skip the publishing platform functionality and deploy them directly to
Messenger
. This will also work on similar programs such as WhatsApp.