Sprout Social is widely recognized as one of the leading social media management tools.
It's aimed at agencies and large businesses, and its features and prices tags are designed for that target market. This does mean it can be too pricey for most smaller companies or entrepreneurs.
Enterprises, SMBs, and agencies need excellent analytics to demonstrate the ROI on social media campaigns. However, the question is whether Sprout Social offers comprehensive tools to meet these demands.
This article digs into Sprout Social's analytics and reporting features, so you can decide whether this platform is a good fit for your needs. I'll cover the types of analytics offered, what's missing, and how all of this can benefit your social media strategy.
Overview of Sprout Social Analytics
Sprout Social's reporting feature is arguably its best aspect, with the reports allowing you to analyze performance at a glance. You can see growth, reach, and engagement. The tool also gives you an exact idea of which messaging is getting the most engagement, clicks, and so on.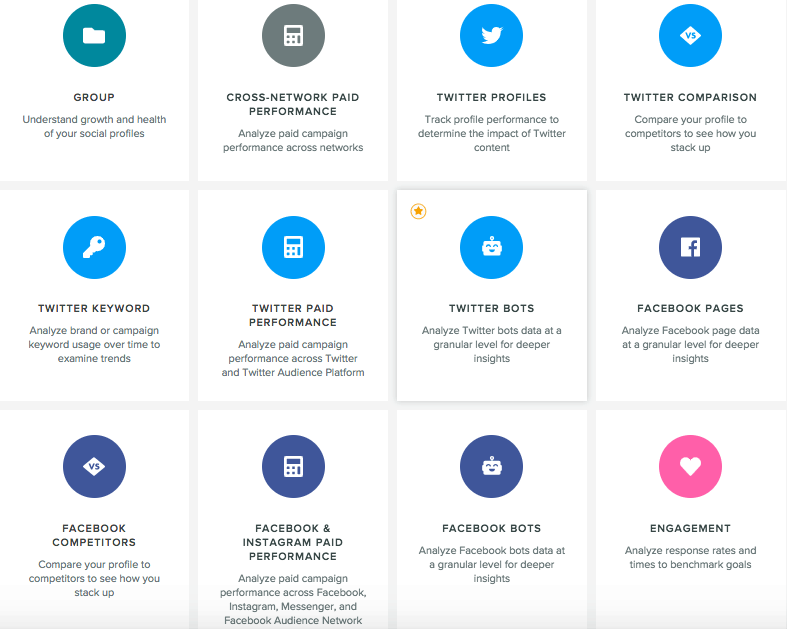 It's also possible to track competitors side by side. You can also get an engagement report, team report, task performance, group report, sent messages report, tag report, as well as a Google analytics report.
There are also specific reports for Twitter (profiles, trends, comparison, keyword, and feedback), Facebook (pages, competitors), Instagram (profiles and competitors), Linkedin (pages), and even a Pinterest performance report.

The Top Posts reports are really useful, showing which of your posts had the most reactions, comments, engagement, and reach.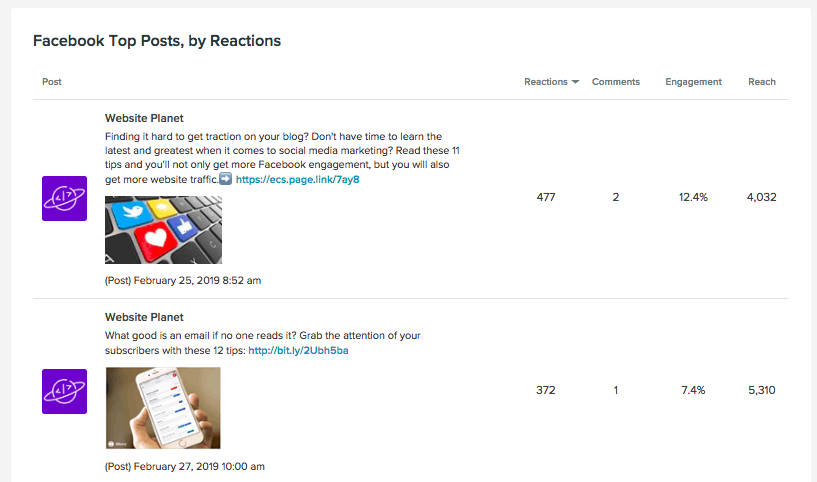 The reports are visually appealing and customizable, and you can export them to PDF or CSV (not PowerPoint like some tools) and set up a recurring delivery to clients, team members, or other stakeholders. Unlike other companies, you don't need to upgrade to be able to export to PDF or CSV.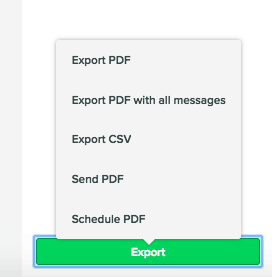 While I'm impressed with the level of reporting options, other tools give you the option to filter on a more granular basis and for beginners or new social media managers, an explanation as to where the data is being pulled from would be beneficial.
As Sprout does not integrate with YouTube, you won't find analytics on that platform. However, it does provide a helpful guide on analyzing your YouTube analytics. If you do a lot of your work on the go, it may be an issue for you that the mobile app does not include analytics.
With such a comprehensive offering of analytics, there are tons of ways to use Sprout Social to improve your social media strategy. For instance, the group report gives you an overview of your customer demographics by platform, so you can check that you're marketing to the right people, in the right place.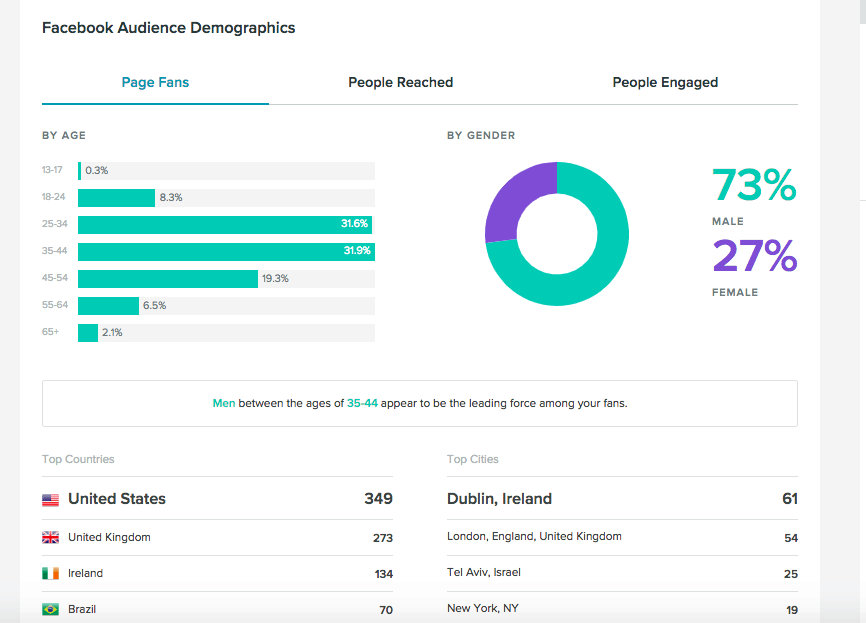 You can also keep on top of your competitors' Twitter and Facebook activity with the competitor reports. By monitoring your post performance and audience growth, you can fine-tune your campaigns based on metrics, and not gut feeling.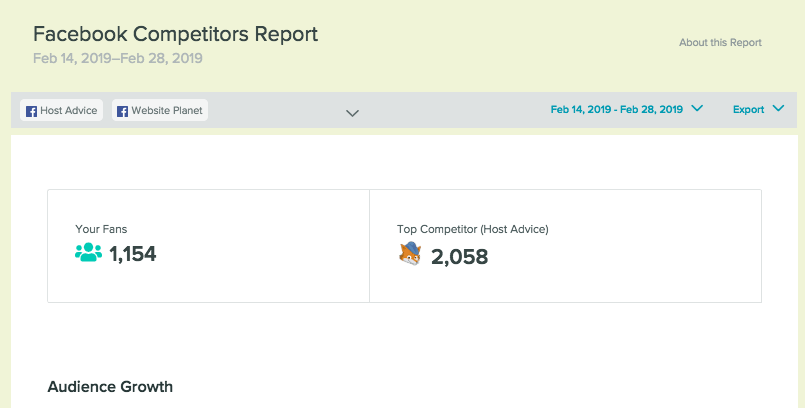 Conclusion
Overall, the standard of the reports in Sprout Social is high. While there is no YouTube data, there's more than enough analytics for most users and use cases, all wrapped up in visually appealing and easily shareable reports.
If you like the sound of Sprout Social so far, read the in-depth review to learn about the features, pricing, support, and so on.