Hootsuite is the leading social media management tool, with more than 16 million users worldwide.
It's an expensive all-in-one solution
, but it's feature-packed if you can afford the pricer top-tier plans. This article is going to tell you everything you need to know about Hootsuite analytics. By the end of the review, you'll know which analytics are offered, what's missing, and how these analytics will benefit your social media campaigns. If you'd like to learn about Hootsuite's features in more detail, you can
read the full review
.
Overview of Hootsuite Analytics
Hootsuite provides analytics on Facebook, Instagram, Twitter, and Linkedin
so you can track your trends in a simple, easy-to-use snapshot. You can view key engagement data such as likes, followers, post views, inbox sentiment, over a set date range. You do need to set up the analytics by selecting which account you want to display, which seemed a little odd, as I only had one account to display. Nevertheless, I needed to click into each individual Twitter report and select the correct account.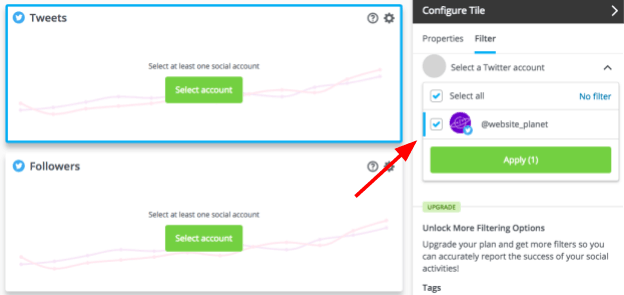 For Team, Business and Enterprise customers, you can get an additional Post Performance report, which displays
key metrics for up to 100 recently published post
s on Twitter, Facebook, Instagram, and LinkedIn. It's a modern interface, which is easy to understand, showing you the number of comments, engagement, reach, reactions, shares, and so on.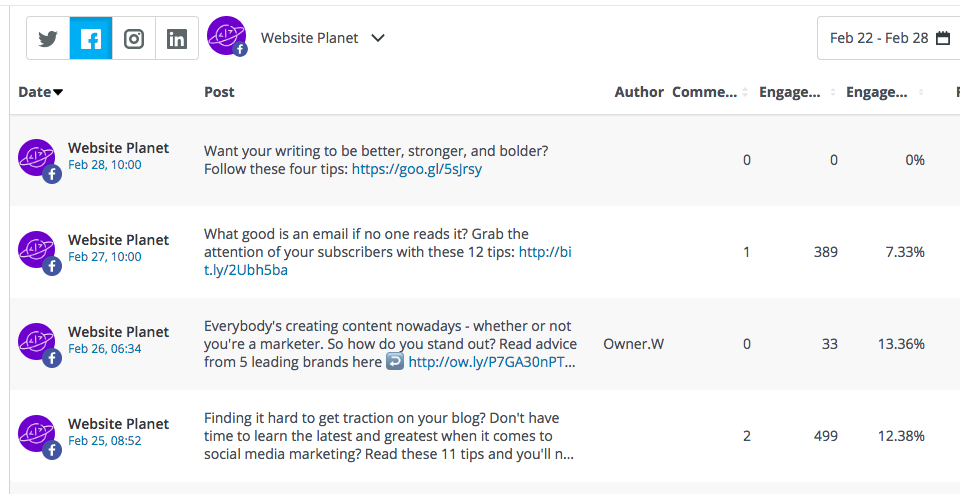 You can build unlimited custom reports and share your reports with one click to PowerPoint, PDF, Excel, and CSV formats
, although the latter two require upgrading to a top-tier plan. Plus, while you can email a report to a team member,
you can't set automatic reports to be sent to clients
(a feature which is available in
Sendible
, if that's of interest to you).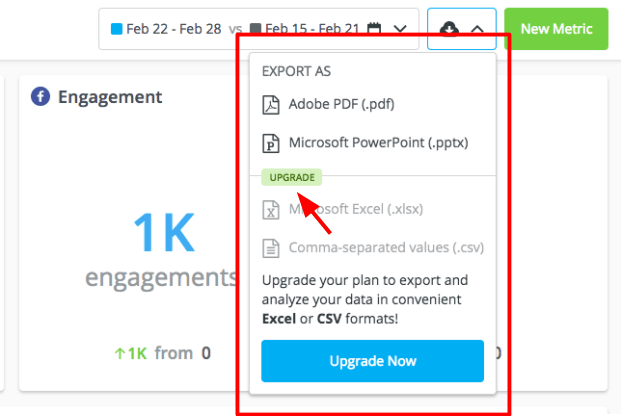 The main limitation is that
only Facebook, Instagram, Twitter, and Linkedin are included
, so you won't get any data for your Pinterest or YouTube accounts, even if they are connected. By understanding your Facebook, Twitter, Linkedin, and Instagram analytics, you can learn about your audience, its demographic makeup and interests, what device they use, behavior, and keywords. More importantly, by understanding the audience that liked and engaged with your content,
you can use this information to target similar users and superpower your social media campaigns
. Also, as the reports will show you which posts or images resonate most with your audience, you can understand
the optimal time of day for posting
. You can also use the data to the all-important conversion data per result metrics and conversion trackers. If you need deeper analytics,
you can integrate your Hootsuite account with Brandwatch
, which has more than 95 million locations online, including blogs, forums, social networks, news, videos and review sites.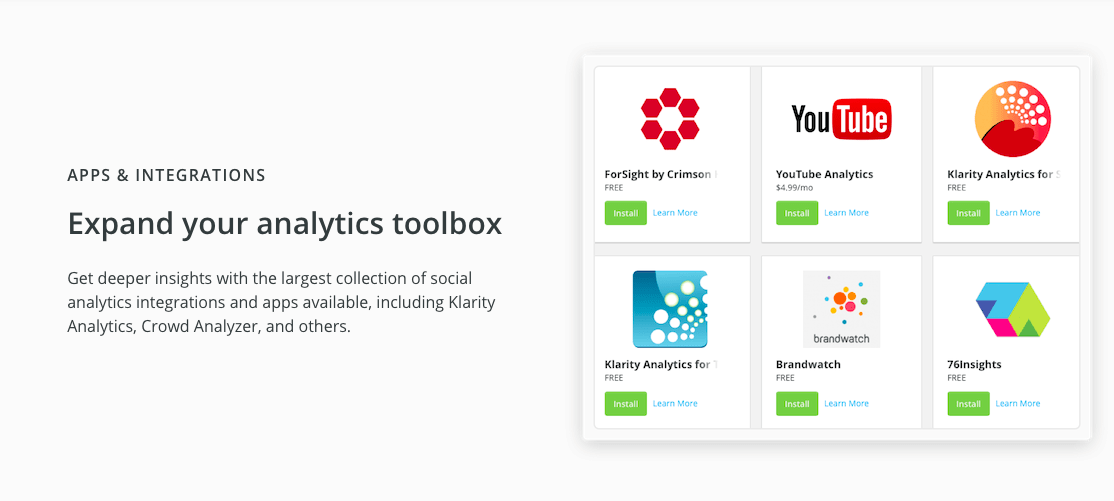 Brandwatch provides excellent granularity and can analyze (e.g.) the effectiveness of your emoji use, provide data on users' sentiments toward your content, and even pick up on instances where your brand logo appears in a photo!
Conclusion
Hootsuite analytics have definitely improved over the years. The reports are now user-friendly and easy to read for beginners, plus you can easily export them to send them to stakeholders. Nonetheless, there remains ample scope for enhancement. These features are exclusively accessible for four of your social media channels (YouTube and Pinterest are not included). To fully leverage the most beneficial attributes, an upgrade to the top-tier plan will be necessary. If you're considering Hootsuite,
click here to read the in-depth review
.