one of the most affordable social media management tools
for teams and agencies. SocialPilot reviews rate the tool highly because it's easy to use and has a lot of built-in functionality without having to pay extra. The social media management tool is
mainly focused on publishing and scheduling,
rather than engagement, and it provides analytics on your content. That's what we'll be focusing on in this article, but check out our full SocialPilot review for more detail on all of the app's features.
Overview of Analytics Available in SocialPilot
If you're running a team or social media agency, you need more from your social media tool than automated Facebook posting or a tweet scheduler. You also need a way to
figure out if your social media content is bringing your business or clients the engagement and awareness
you're looking for. SocialPilot can help with this. SocialPilot offers analytics for Facebook pages, Twitter accounts, LinkedIn pages, Pinterest accounts, and Google My Business profiles. When you add an account to SocialPilot,
it pulls in analytics data automatically,
so there's no need to set it up manually. This is a big plus if you're a busy social media marketer.

Each social media site gets its own analytics dashboard.
The analytics dashboard is easy to understand,
with overview metrics on each platform at the top of the screen, and a deeper dive into content performance and other metrics further down.

The app collects different metrics depending on the platform:
Twitter: daily tweets, tweet frequency, content type, content engagement, audience engagement, tweet performance, mentions, popular hashtags
Facebook: audience growth, audience insights, engagement, active fans, fans online, demographics, post performance, active commenters and sharers, popular hashtags
LinkedIn pages: reach and impressions, post analytics, engagement, follower trends
Pinterest: engagement, daily pins, board and pin analysis
Google My Business: reviews and ratings, search performance, post performance, view analysis, customer actions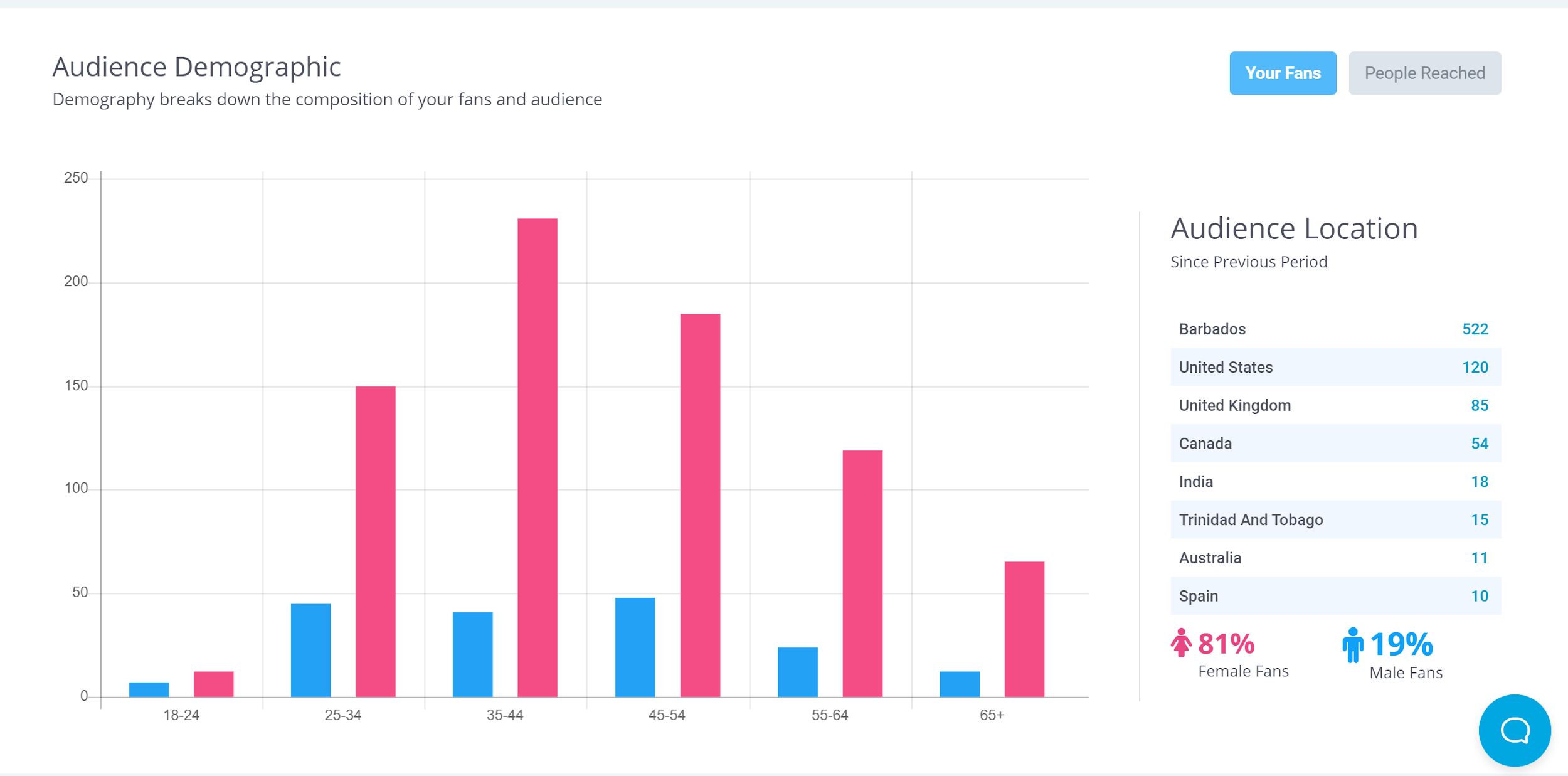 Like many other social media analytics tools, there's no data on LinkedIn personal profiles. And unlike tools like
Sendible
,
there's no overall view of your social media audience, content, and performance
. However, the data provided can still help you improve your social media strategy.
Using SocialPilot's Data to Strengthen Your Strategy
There's no doubt that it's useful to have in-depth analytics on your social media content. For example, if you're managing a Twitter account,
the hashtag cloud gives an at-a-glance view of the content you're posting
.

This is an easy way to see if you need to tweak your content mix, or to check that what you're tweeting about is in line with your business goals and social media objectives. You can also use
audience and engagement insights
to understand who your audience is and what interests them most. Though this information is available in analytics for the different platforms,
SocialPilot makes it much easier to read and understand,
in my opinion.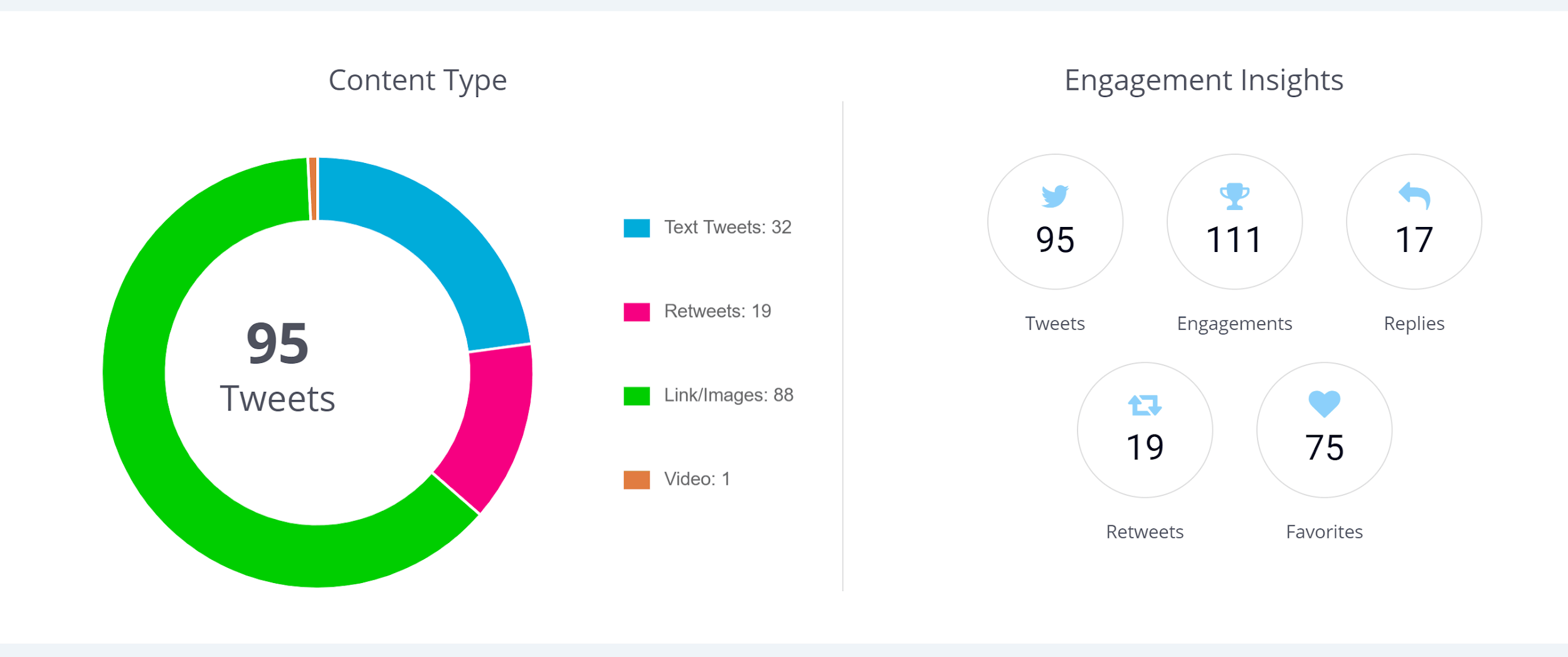 Tracking mentions is another useful feature. When you know who's talking about your brand, that opens the door for you to reach out to them. That can help with
increasing brand awareness and even attracting advocates
who can help promote your brand. Wondering if some of your content was a turnoff for your audience? You can track your audience growth figures and match that up against content posted to find out if you're providing what your fans and followers need.
Social Media Analytics – What Are the Alternatives?
I'd rank SocialPilot's analytics right in the middle of other tools.
It's got far more detail than you get in the basic
Buffer Publish
product, but far less than in a tool like
Sendible
.
Hootsuite
also provides some useful analytics, including data on content not posted via the platform. Though SocialPilot supports posting to Instagram,
it doesn't yet collect analytics for Instagram accounts.
That's a big downside. If you're active on Instagram, you'll want to go for another tool, such as
Buffer Analyze
.
The Bottom Line on SocialPilot Analytics
Overall, SocialPilot analytics is easy to set up, read, and use, with one-click PDF creation. It's also simple to send reports to team members and the C-suite. All of this makes it a good starting point for social media analytics. However, if you're active on Instagram, you'd be better off with another tool. Check out our full SocialPilot review for more insight into this social media management tool's features, advantages, and disadvantages.