SocialPilot was founded in 2014 and already has more than 85,000 customers. It's not the biggest tool out there and the listening features leave room for improvement, but the scheduling and publishing tools are strong.
In this article, we'll take a look at the types of analytics covered by SocialPilot and how you can use them to improve your overall social media strategy. If you'd like to learn more about SocialPilot, read my in-depth review.
Overview of SocialPilot Analytics
SocialPilot integrates with Facebook, Twitter, Linkedin, Pinterest, Google My Business, Instagram, Tumblr, VK, and Xing, but the analytics only include four of the platforms: Facebook, Linkedin, Twitter, and Pinterest.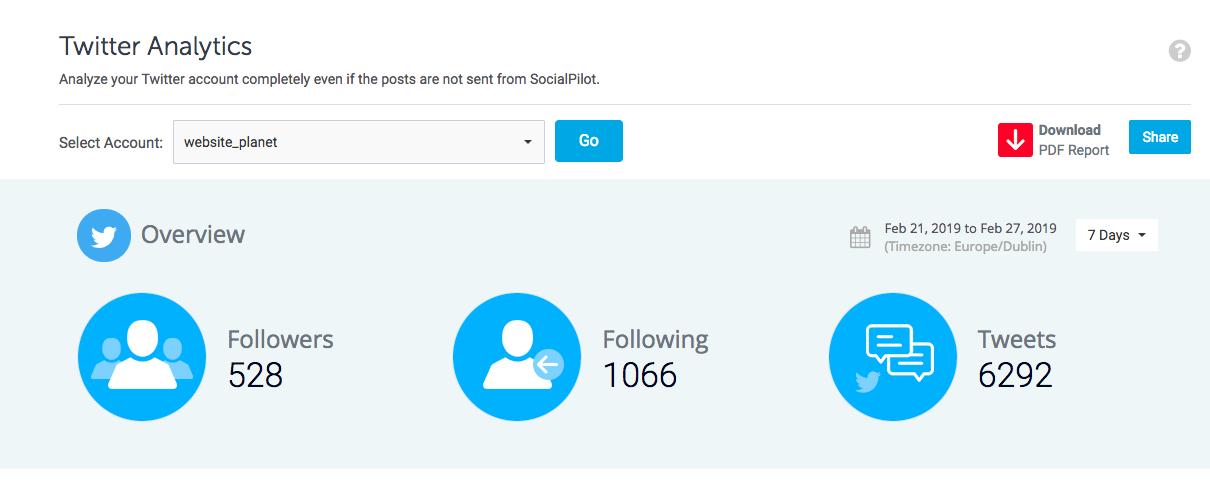 So, right off the bat, SocialPilot's analytics are limited. Having said that, the reports that it does provide are pretty comprehensive. They offer the following data:
Facebook: Account Overview, Post Performance, Audience Growth, Most Comments, Audience Engagement, Most Likes & Shares, Post Engagement, Demographics, Popular Tag Cloud
Twitter: Account Overview, Engagement Insight, Date Wise Posts, Audience Engagement, Posted on Days and Time, Top Performing Tweets, Audience Preferences, Popular Tag Clouds
Pinterest: Account Overview, Board Analysis, Engagement Overview, Pin Analysis, Daily Pins
Linkedin: Account Overview, Follower Count Trend, Reach/Impression Trend, Engagement Trend, Post Analytics
The reports strike a good balance of providing enough detail while also being easy to read and understand. You can see overviews by post to see how well each post is performing, and quickly get an overview of the day and time followers are most engaged.
There's no doubt that SocialPilot's reports will save you time. The analytics provided are decent. The major caveat is that only four of your connected social media accounts are included, so if you need Instagram data, you're out of luck.
If you are an Instagram user, this isn't great news. However, the Pinterest analytics is one of SocialPilot's best features. It analyses your boards, pins, and overall engagement.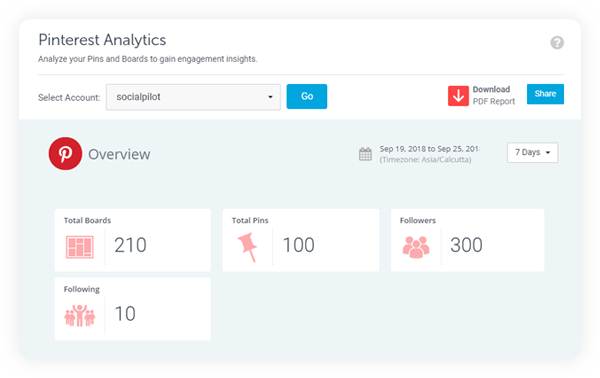 Also, there's no overview report for cross-channel analytics, nor can you combine separate accounts in the same platform into one report. And in an ideal world, there would be a 100% white label option for agencies, and clients would be able to log in and view their own data.
While the data comes with its limitations (no platform is perfect), SocialPilot provides you with actionable metrics that will drive your social media strategy forward. For instance, you will easily know which of your content pieces perform best, what is your best time to post, and who are the influencers who drive engagement for your account.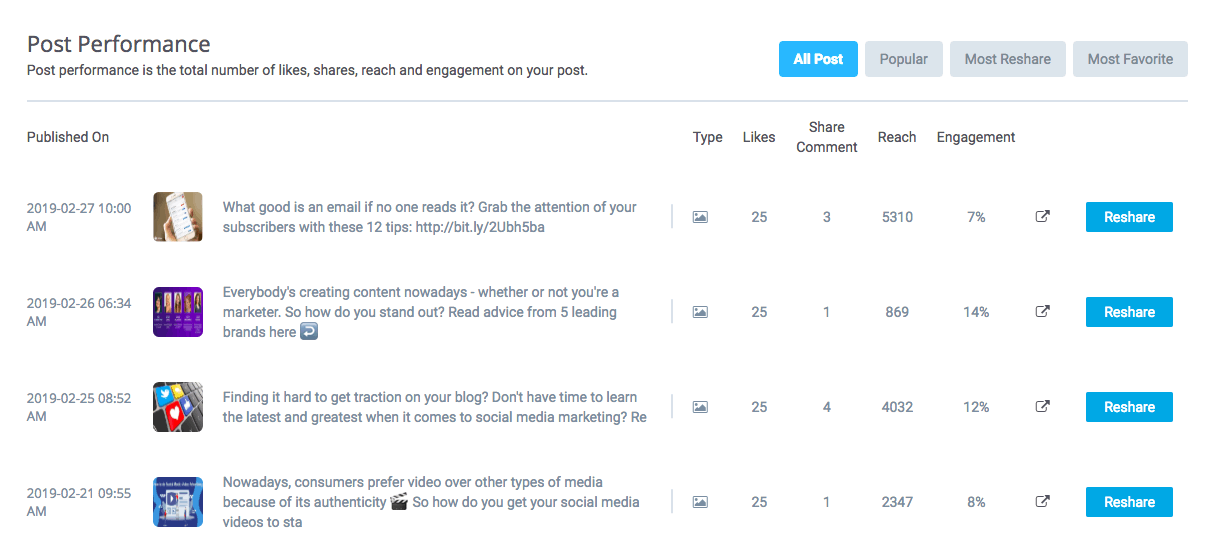 It even tells you which of your followers commented, liked and shared the most, in one easy-to-read display.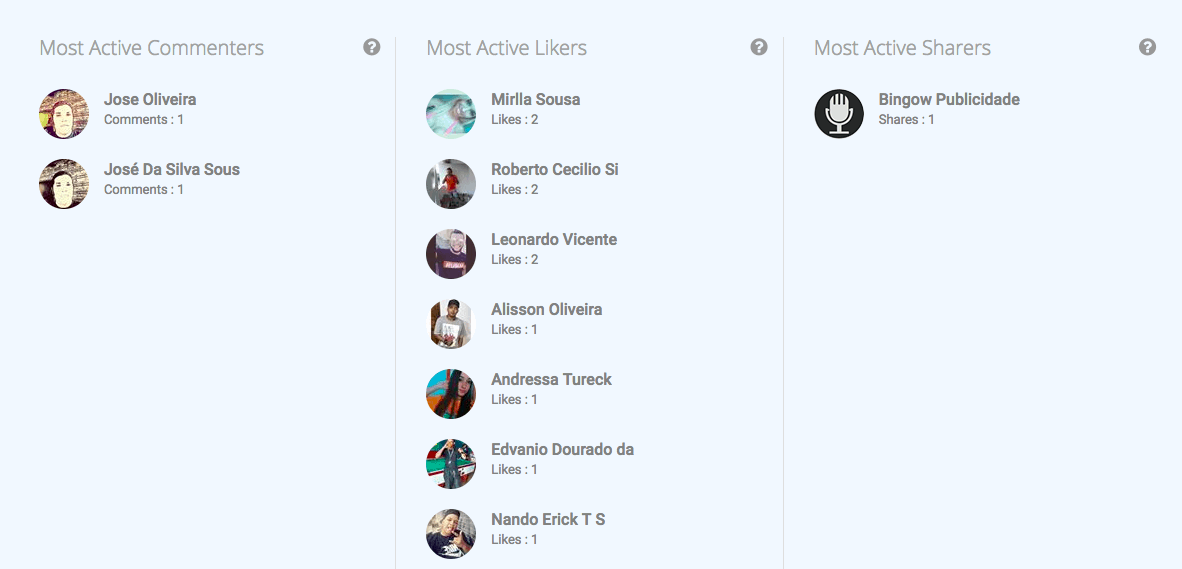 For instance, you can understand the growth of your Facebook audience, the time of day your audience is active, which content worked best, and why. You'll also have an account overview.
For Twitter, you'll see which tweets are performing well. SocialPilot also highlights the audience interaction level with your content on Twitter, among other things.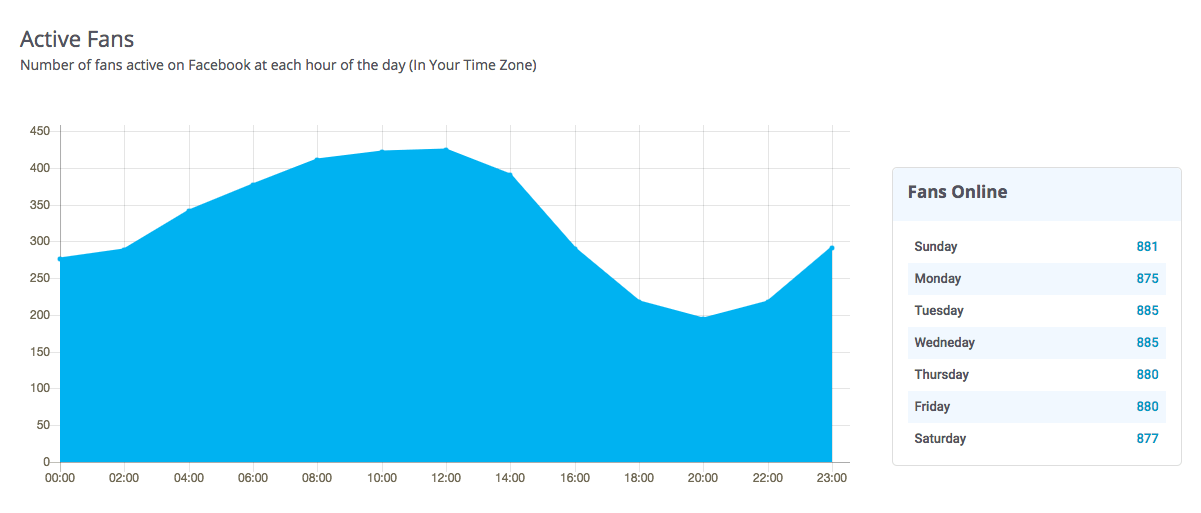 Finally, there's a nice-looking audience demographic table showing the age and gender of your audience.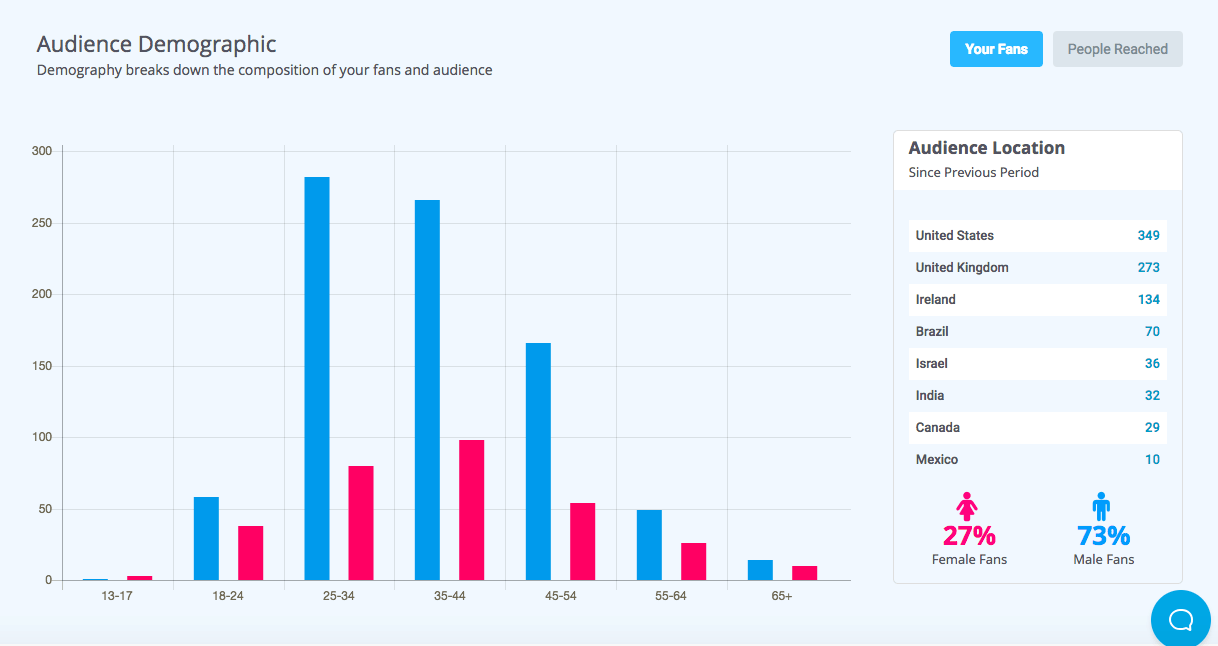 Conclusion
SocialPilot offers a good baseline of analytics. It's more user-friendly than other similar tools, although it could go deeper and provide cross-channel analysis. The shareable reports are available at no extra cost, which is something the other guys could learn from.
If you're looking for more in-depth reporting, I'd recommend reading my Sendible review.