Women historically have had to work longer and harder in the workplace in order to achieve similar success to men. But that doesn't stop intelligent, creative, and driven women from reaching their professional goals and breaking new ground. Not only have these individuals already reached great heights, but they are not done climbing.
 #1 & #2: Alexandra Cavoulacos & Kathryn Minshew

Alexandra Cavoulacos and Kathryn Minshew are the duo behind career development platform, The Muse. Along with former partner Melissa McCreery, the women dreamt of a company that would be the "most beloved, trusted career destination in the world." With a goal like that, how could we not put them on the list?
During Minshew's own job search experience, she found the entire process to be both ineffective and uninspired. Her search results were often poorly aligned with her own experience, and she found that there was not much differentiation between the companies or positions. Searching for a job should be something more than that, something that can energize and motivate someone to take the next step in their professional career, and maybe encourage them to explore something new. Hence, The Muse was born.
These women are helping to shape the workforce as we know it, one person at a time. First, through partnerships with companies for a more transparent job search experience, as well as with modern and personalized career advice. Keep an eye on Minshew and Cavoulacos, because they are revolutionizing the career coach market. The more perfect job matches they make, the more change they help create in the world. And that's one of the best reasons to be a woman to watch.
#3: Iman Oubou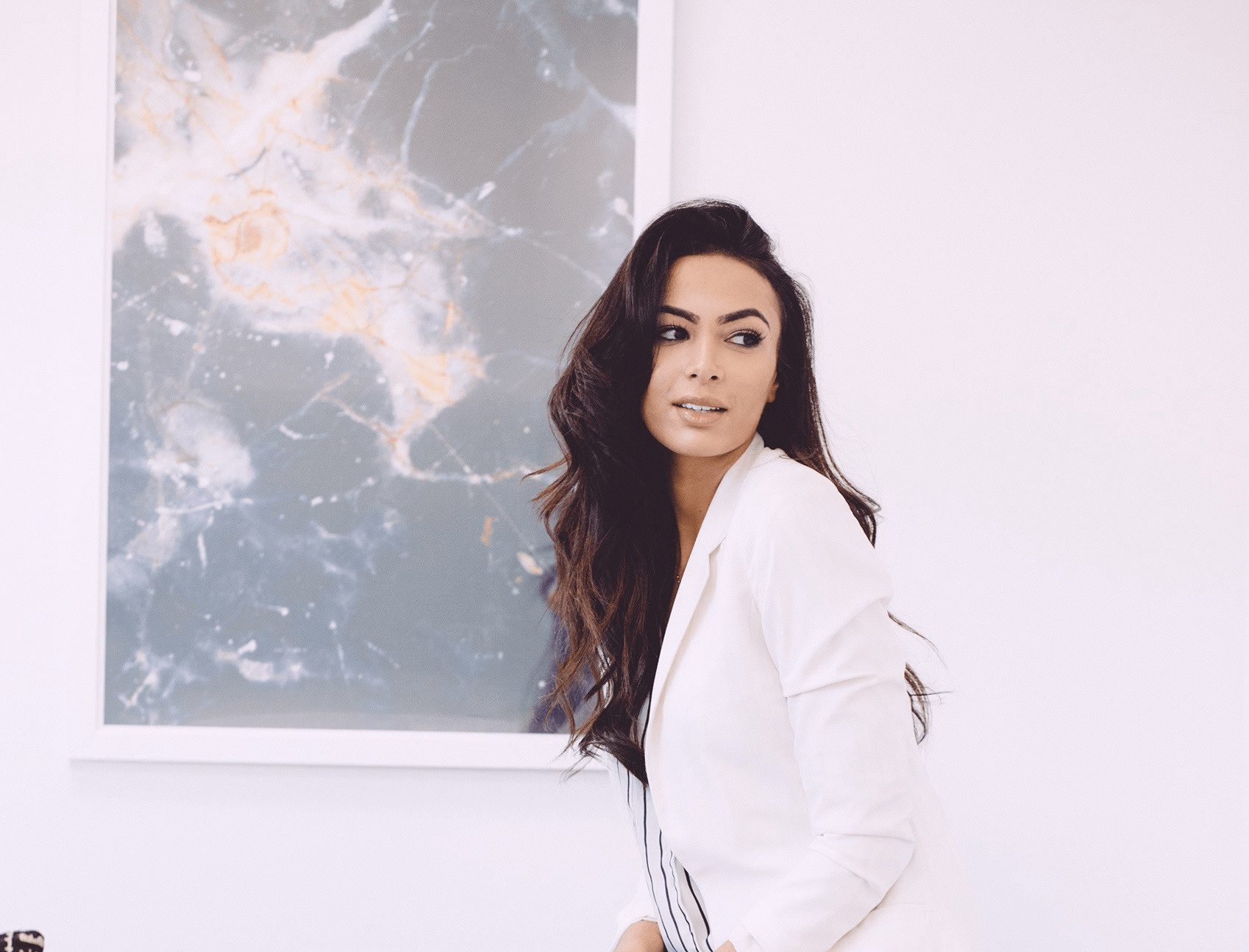 Iman Oubou is the founder and CEO of SWAAY Media, a company that provides career advice to "women who dare." Launched in 2016, SWAAY Media advises women on how to balance professionalism with glamour. Those issues run deeper than one might think, especially in the time of #MeToo and #TimesUp.
Oubou's social media initiative #SwaaytheNarrative shines a light on important issues like sexism in the workplace, especially in small business and startup culture. The campaign began after a flood of responses she received following an op-ed she wrote for Harper's Bazaar, describing harassment she experienced at a meeting with a male potential investor.
"I realized then that my story was not the only one and that we had to build a narrative campaign to change the message and to start to erase sexist stereotypes," Oubou told Ozy.com. #SwaaytheNarrative includes stories from 20 established professional women who have overcome stereotypes in their careers.
A former cancer researcher and Miss New York, Oubou now hosts her company's popular podcast, Entrepreneurs En Vogue. Why do you need to know her? Because empowered women empower women, and Oubou isn't stopping any time soon.
#4: Kate Lewis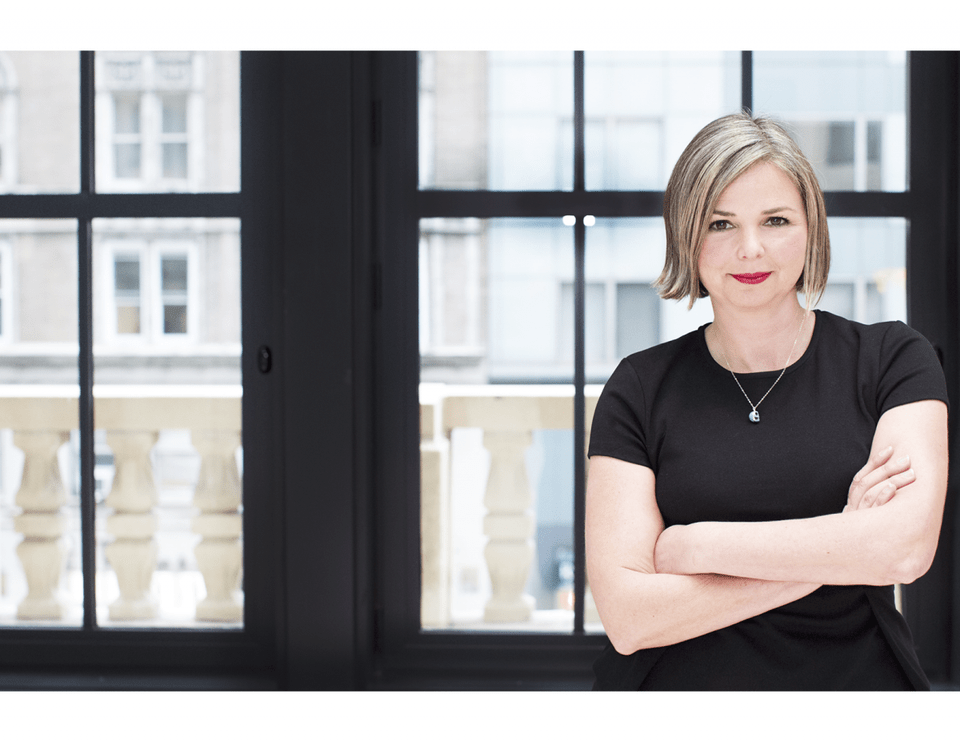 Kate Lewis was named Hearst Magazine's Chief Content Officer in August 2018. Prior to that appointment, she was the Senior VP and Editorial Director of Hearst's Digital Media department. In the position, Lewis tripled unique visits on platforms like Delish and Cosmopolitan.com. Part of her success comes from her belief in digital storytelling.
As CCO, she now oversees all editors-in-chief and digital directors. This includes titles like ELLE, Marie Claire, Cosmopolitan, Seventeen, Women's Health, and Women's Day. That means she has a lot of input in the editorial content that women (and men) read. That's power.
"Media has a network problem. This business is a little like high school—cliquish and insular. If the content and the historic audience are not diverse, then a diverse group of people will not be interested in creating it," Lewis told Ad Age before her new appointment. She has since created a mentoring network at Hearst Digital Media to help fix the problem.
#5 & #6: KJ Miller & Amanda E. Johnson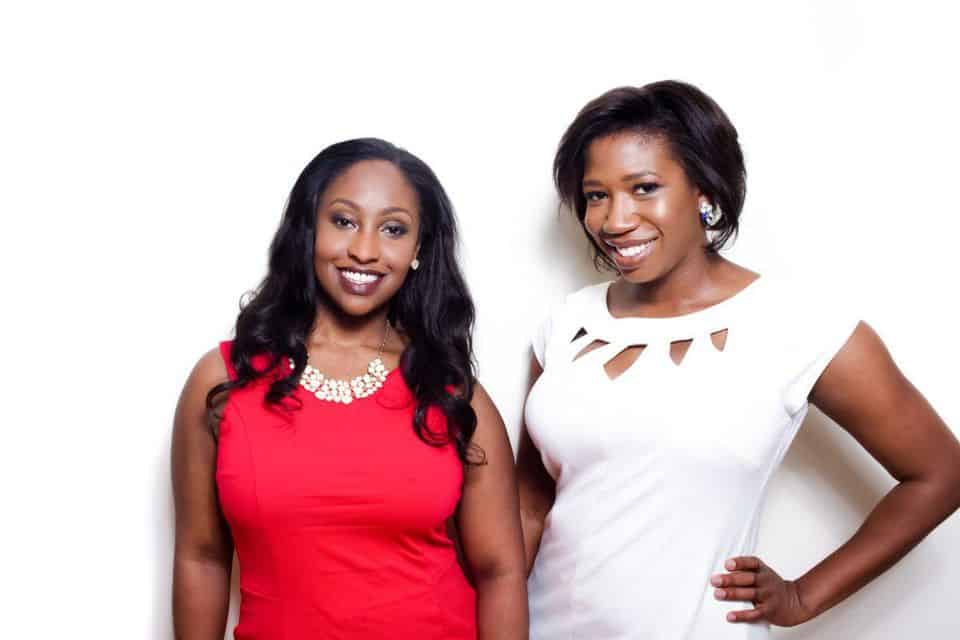 The idea for Mented (short for pigmented) Cosmetics started over a glass of pinot, when Harvard Business School classmates Amanda E. Johnson and KJ Miller were discussing how hard it was for them to find the perfect, professional shade of nude lipstick as women of color.
They began taking preorders for their first line, which included nine shades of nude lipsticks, in January 2017, and their company officially launched that March. Mented now has a line of nail polish, eyeliners, and an eyeshadow palette in addition to an expanded lip color line, all of which are vegan and non-toxic. Together, Johnson and Miller are the 15th and 16th women of color to raise $1 million in capital for their business.
While anyone can buy their product, they are proud to break the mold in cosmetics marketing by putting women of color at the forefront of their brand story. "Women of color were used to being treated as an afterthought. It's not every day that you're a priority," Miller told Forbes, about what makes Mented stand out.
Johnson and Miller are not just noteworthy because of their business milestones and focus; Mented's products prepare women for their own business success, by making it easy for women of color to find makeup that makes them feel confident in boardrooms all over the world.
#7: Kelly Campbell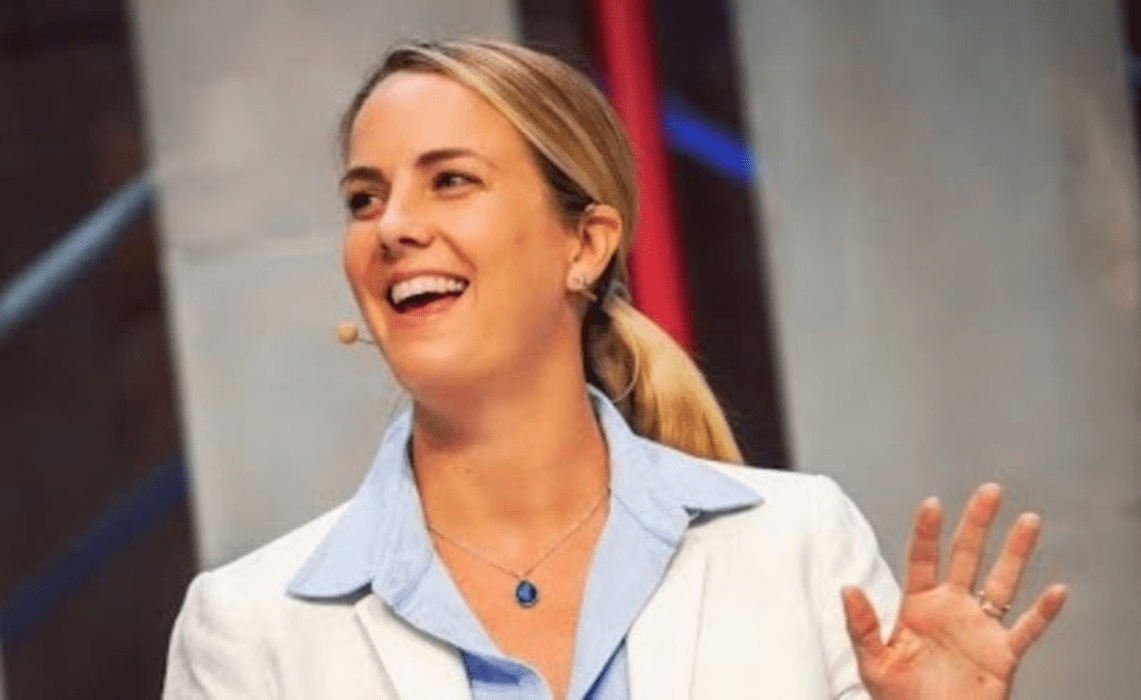 What we watch matters, and we should definitely be watching Kelly Campbell in 2018.
Previously of Google, Campbell joined Hulu as Chief Marketing Officer in July 2017. Today, she leads the teams that control campaigns across the Hulu brand, creative performance, and marketing content; she also oversees initiatives in entertainment publicity and consumer research. So far, she's overseen Hulu's first national marketing campaign in over five years, led marketing for "The Handmaid's Tale," and increased sports marketing efforts, among other successes.
As far as career advice to women, Campbell told Ad Age, "Be yourself. Early in my career, I felt anxious when I was the "young" one or the female one at the table. I found myself occasionally trying to act more like the other people. In reality, I was there because I was me. I brought a different perspective, which was relevant and valued."
#8: Mary Barra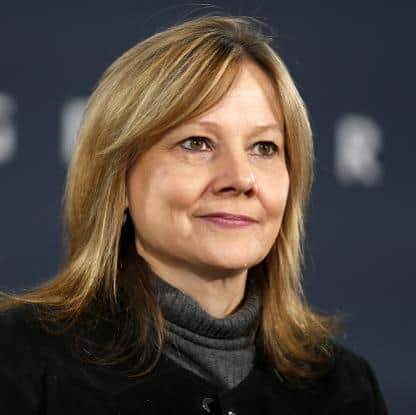 Mary Barra became the first female chairman and CEO of a major global automaker when she assumed the position for General Motors in 2014. She has been named Fortune's #1 most powerful woman in business for three consecutive years starting in 2015 (she came in at #2 in 2018).
In 2016, she and GM introduced the Chevrolet Bolt EV, the first electric car with a battery life that outlasts Tesla's. In her eyes, the future of cars is driverless. Under her leadership, GM acquired the self-driving tech startup Cruise Automation and has started testing driverless Bolts. Barra was also the driving force behind GM's car-sharing service that offers deals to Uber and Lyft drivers.
Barra's mantra is "If you do every job like you're going to do it for the rest of your life, that's when you get noticed." She's definitely in the driver's seat at GM.
Become A Woman to Watch
Whatever industry you are in, whether you sell makeup, ideas, or car insurance, you can benefit from the experience and advice of the women on this list. Remember, none of these women were successful overnight. In fact, most of them were faced with a problem that they were committed to solving. Take some time to really think about the important things: What are your goals? What do you stand for? What actionable steps can you take to get closer to actualizing your dreams? Start here and become a woman that people take notice of, and look to for inspiration.
---
Image Sources:
Cavoulacos & Minshew: https://www.businessinsider.com/women-founded-startups-expected-to-take-off-in-2018-2018-3#the-muse-co-founder-kathryn-minshew-faced-nearly-150-rejections-before-the-company-received-funding-in-2011-5
Oubou: https://medium.com/successful-entrepreneurs-role-breakers/iman-oubou-swaay-founder-d50d0d18fe4c
Lewis: https://adage.com/article/cmo-strategy/kate-lewis-named-chief-content-officer-hearst-magazines/314542/
Johnson & Miller: https://www.forbes.com/sites/clareoconnor/2017/10/16/founders-of-mented-cosmetics-become-15th-16th-black-women-ever-to-raise-1m-capital/#7e2d275a501d
Campbell: https://www.tubefilter.com/2017/07/25/hulu-taps-google-vet-kelly-campbell-chief-marketing-officer/
Barra: https://www.forbes.com/profile/mary-barra/#22ede67010ad