Handling negative reviews is never an easy task. The moment you see that first one-star rating, it can feel like your worst nightmare is coming true. The damage is done, it hurts and it doesn't go away, as customer reviews continue to influence purchasing decisions.
The sad truth is these things happen sometimes—and often in a downright cruel way—but there is a bright side here. Actually, more than one. The first is that the overall number of reviews affects your business' Google local search results. Quantity and rating equal ranking, meaning that more reviews translate to higher rankings, negative reviews included.
The second thing to remember is that most people trust reviews more when they see a combination of good and bad feedback, as such a mix is perceived as honest feedback and adds legitimacy.
But more than anything, bad reviews are an opportunity. It's an opportunity you can use to respond to legitimate concerns your customers have and turn these concerns into wins to improve everyone's impression of you, not just that of one unsatisfied customer. There are a number of ways you can do this, so let's take a look.
#1: Respond Both Publicly and Privately
The first rule in turning negative reviews to your advantage is to respond. The first impulse is typically the right one: You want to respond to show you care. And while that's perfectly reasonable, not every review needs a response—not public, anyway.
Before you start answering left and right, you need to use your best judgment in order to determine whether a review deserves your attention in the first place and, if so, how to approach it.
In cases where highlighted issues are within your control, private responses—either via a direct message, email, or phone call—offer closer communication, away from the attention of the public.
Even with the worst of the worst, you can still acknowledge customers publicly and let everyone know you'll be working closely with them. It's just that turning to private communication adds a different dimension and a more personal touch, which makes customers feel somewhat special and more receptive to your assurances.
Of course, replying publicly lets the whole world see you care and are doing your best to fix the situation. The point isn't to win a shouting match, but to satisfy the complaint and uphold your reputation as a customer-friendly business.
Whether responding publicly or privately, be sure to express your gratitude for bringing a particular issue to your attention, and focus on legitimate concerns brought up. Work toward resolution of the issue by explaining what measures you've taken and why it won't happen again. Stay neutral, and include a contact point so your customers can get in touch if necessary.
How to make the most of it: Allow customers to update the review after the product or service has been improved. This is a practice that Amazon sellers benefit from all the time, as reviewers often change their opinions based on new evidence or longer use of the product/service in question.Updating reviews can swing both ways, but in the case of a one-star review, it really can't get much worse. If need be, offer an incentive such as free items or a free trial to entice customers to reconsider their stance.
Here's an example of how Amazon turned a one-star review into a five-star review as a result of a great customer service experience, which acts as its own effective marketing strategy.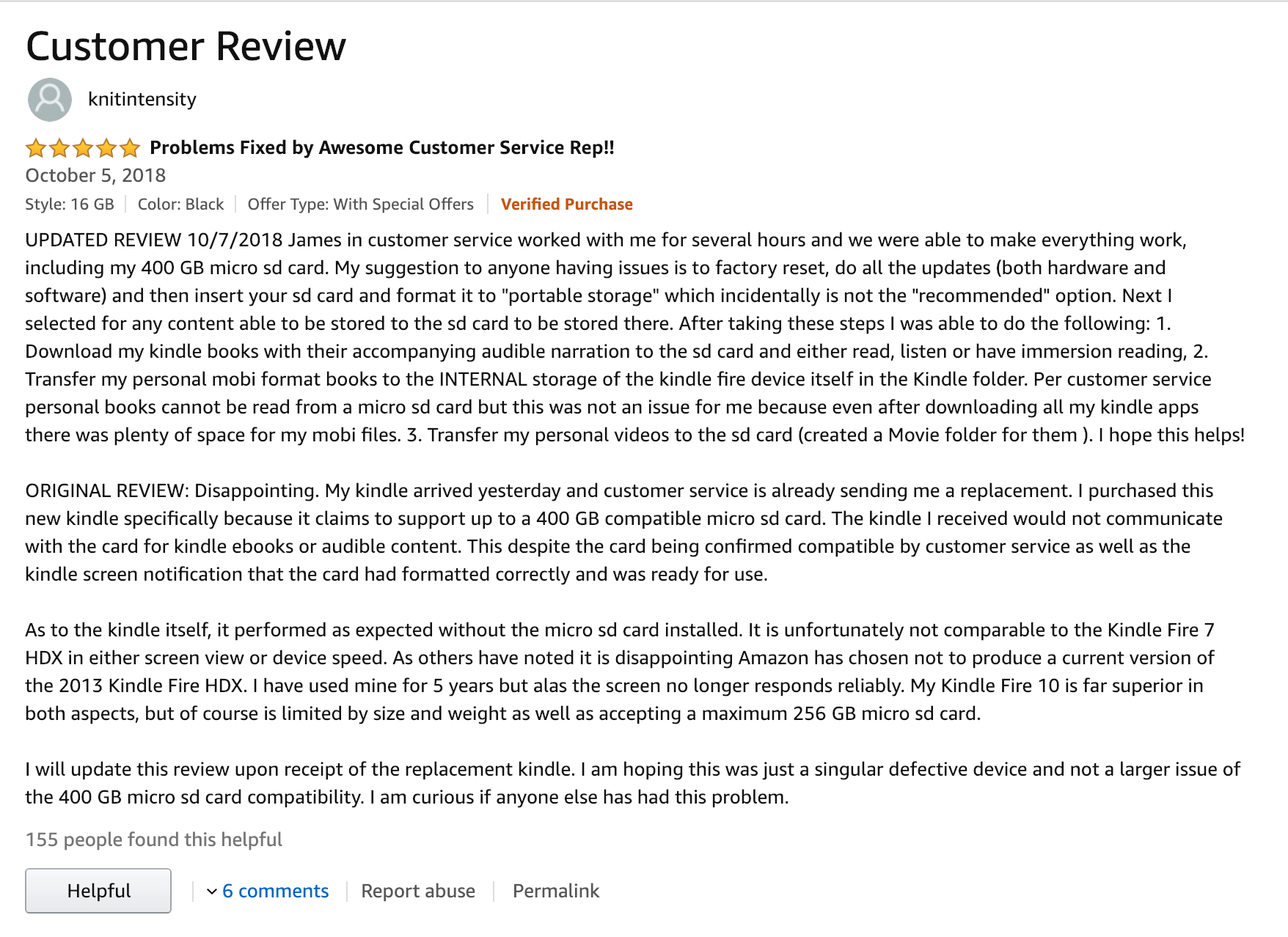 #2: Be Timely, but Not Impulsive
A one-star review can incite all kinds of negative feelings, most of all anger and frustration, especially if you feel the rating is unfair. When your heart starts racing, one of the worst things you can do is to respond in the heat of the moment. When angry, there's a chance you'll lash out against a customer. That can never be a good thing, even if you know they are wrong and you are 100% right.
Other consumers likely won't go into who's right or wrong, They will only see how you treat a dissatisfied customer. Would you stay away from such a business? Of course you would, because nobody wants to be harassed and criticized for a complaint they believe is legitimate.
According to a survey by ReviewTrackers, more than half of customers expect businesses to respond to their online review within seven days. Naturally, some channels like social media warrant faster responses than say, a phone call, but the point is: you have some time.
How to make the most of it: Cool off and see the bigger picture. Responding quickly is important, but it's also important to keep in mind that customers pay attention to how you react to adversity – and they will remember the outcome.There's no real rush here. Gather all the facts, see if there are previous similar responses that worked and customize for feedback from each reviewer.
As an example, here's how Whole Foods Market reacted to one customer complaint: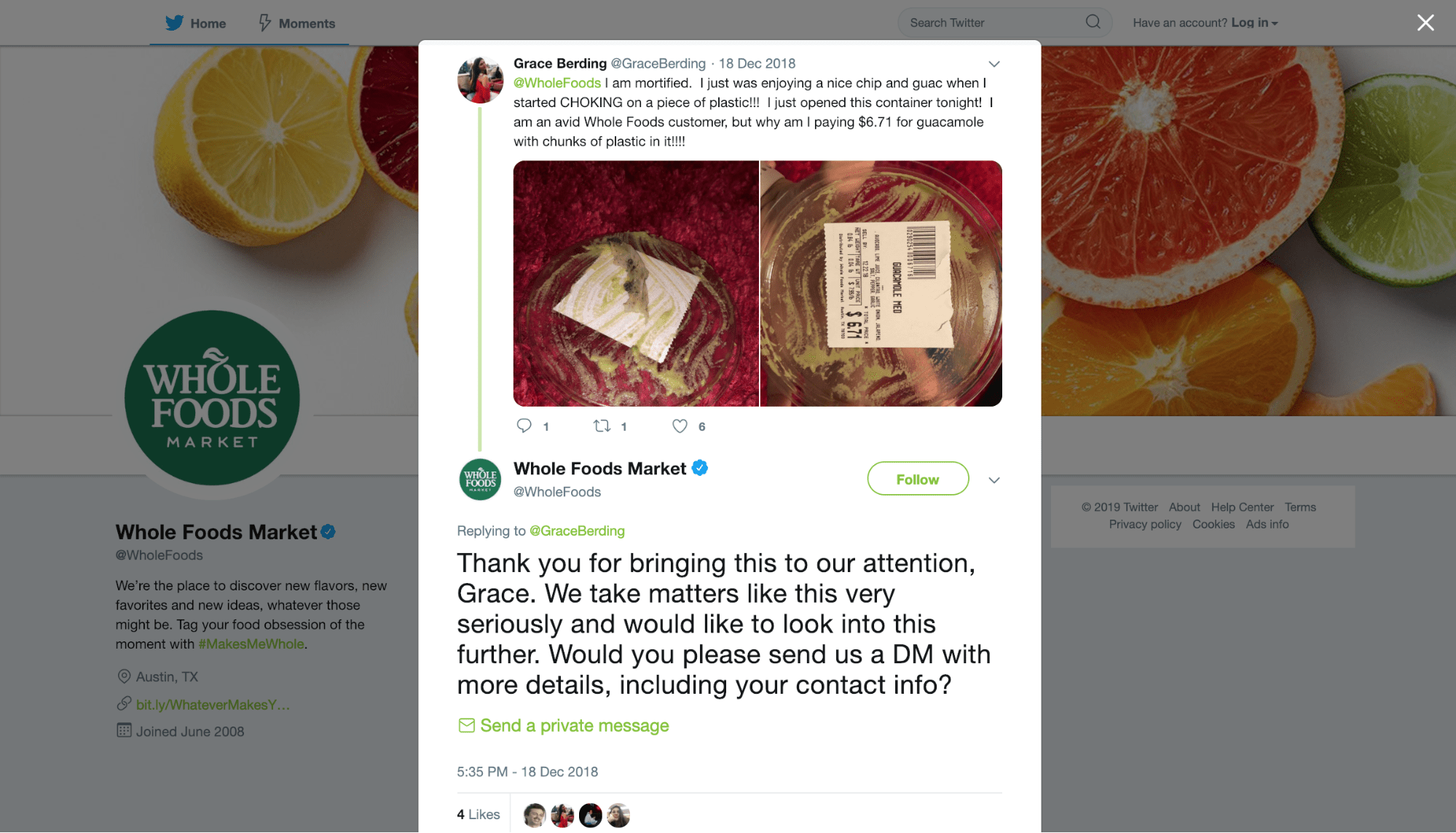 The company reacted in a timely manner, gave their opinion on the problem at hand and put the complaint in the right light. This elicited a positive reaction ("like") from the disappointed customer, as well as from a few other people.
#3: Look at Reviews as Marketing Ideas
Perhaps there is no greater win than turning a poor review into a real marketing opportunity. More often than not, negative reviews can inspire ideas that turn out to be marketing gold. You can use them to differentiate yourself from the rest of the pack. Someone's negative can be another's positive—it's all about how you convince someone your solution is right for them.
How to make the most of it: Be bold. Don't be afraid to do the opposite of what is expected as that's one of the easiest and most memorable ways to catch attention for the right reasons. If you see an opportunity and it makes sense for your brand, feel free to show your sense of humor!
When all is said and done, how you respond and address customer issues is what matters, not what one person said. Plus, funny and creative responses have a good chance at going viral.
Just take a look at what Snowbird Ski and Summer Resort did with their ad:
The ad features a one-star review from a customer who felt that the Snowbird trails were "Too Advanced." Instead of being concerned about the review, the company quickly turned it into a positive by appealing to the majority of its clientele: advanced skiers who want a challenging, steep terrain.
Or see how Joe Dough Sandwich Shop cleverly reacted to an unfavorable Yelp review: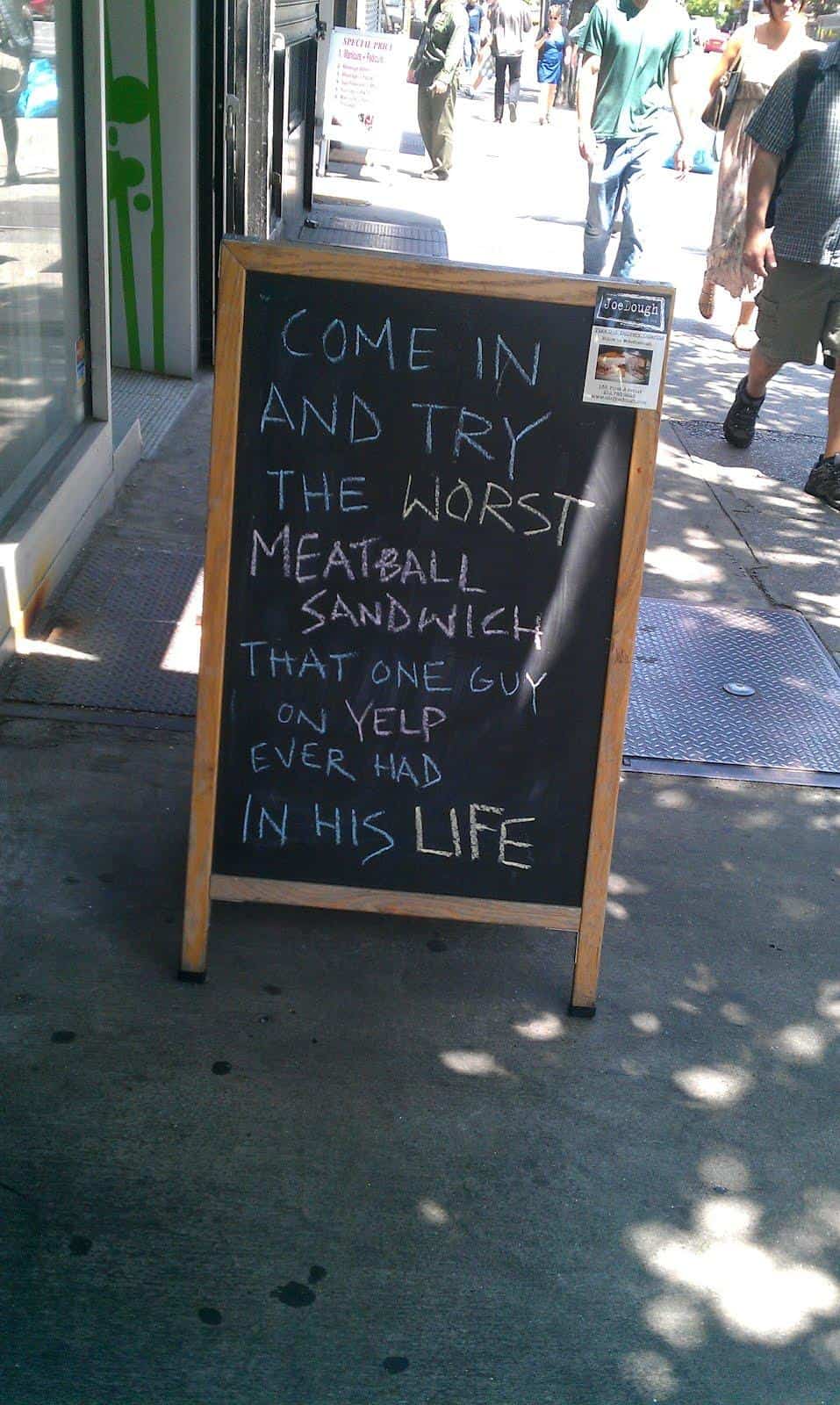 One thing's for sure: There are always going to be obnoxious people who go out of their way to make a statement or otherwise try and manipulate the situation. One company, Botto Bistro in California, effectively addressed the problem of manipulative reviews by explicitly asking customers for one-star ratings, literally turning the negative into positive.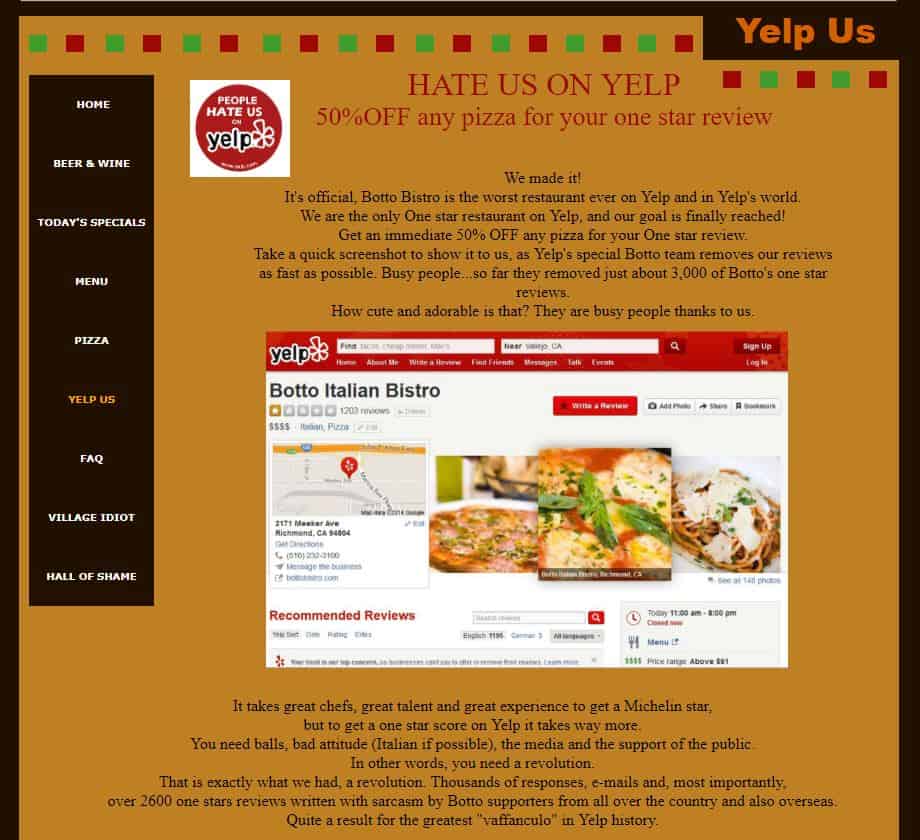 #4: Learn and Be Helpful
Mistakes happen and acknowledging them and responding in an appropriate manner is only one part of the equation. If you don't adapt your business model and improve customer experience accordingly, you will miss an opportunity and repeat the cycle.
Take a good look and scan for patterns in customer feedback. Anything you can use to learn about your product or service is valuable in introducing a positive change. Negative reviews can be cut down at the source by focusing on issues, whether it means tweaking your solution or completely starting from scratch.
Consider Robert Wang, the man behind Instant Pot. To this day, he carefully reads customer reviews of the Instant Pot on Amazon and takes into account every bit of information, especially regarding what customers dislike and wish for. The second-generation Instant Pot was a groundbreaking product for the company, largely updated based on unfavorable customer experiences.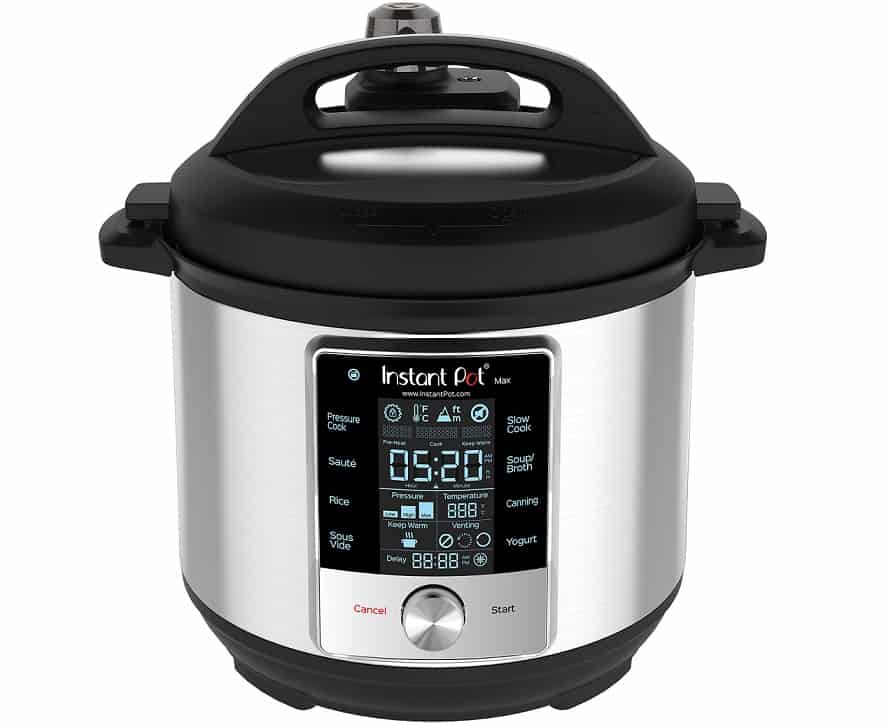 How to make the most of it: Mitigate complaints by creating relevant content. If there is confusion about some aspects of your product/service, create an FAQ section on your website or educational blogs that eliminate unnecessary questions and uncertainty. Educate and train your staff to learn from bad reviews so they can excel in customer service and avoid repeating mistakes.
Words of Caution
There are two more things that I'd like to quickly discuss before I wrap up. The first one is running paid ads for a specific product or service that's getting negative reviews in order to expose it to more people, and then wow them with outstanding service. Don't do that.
It's a strategy that you'll see other sources promote, but I'm not a fan of it for one obvious reason: What if the product or service is inherently flawed? If it's bad, putting it out there—even more—doesn't seem like a good way to minimize the number of bad reviews. If anything, it has the potential to increase it.
The other matter is SEO-related. Even now, you have to account for how search engines work. Always avoid mentioning your business' name or using relevant search keywords in your customer replies. It's simple: You don't want negative reviews as a first impression to come up in the search results.
Embrace Criticism and Take Action
Negative reviews have a powerful influence over potential customers, so much so that ReviewTrackers' survey findings show 94 percent of consumers avoid a business if there are negative reviews.
Even though being customer-centric is all the rage these days, there's still a large gap between what customers expect and what businesses provide in terms of review response. This is a huge opportunity for organizations to embrace the bad parts of online reviews and engage with their customers.
A one-star review is not the end for a business. Failing to react properly can be.
---
Sources
https ://www.revenuejump.com/local-search-analysis/
https ://hbswk.hbs.edu/item/the-yelp-factor-are-consumer-reviews-good-for-business
https ://www.reviewtrackers.com/online-reviews-survey/
https ://www.cnbc.com/2018/11/26/how-instant-pot-became-a-kitchen-appliance-with-a-cult-following.html
Image Credits
www.amazon.com
https ://twitter.com/WholeFoods/status/1075202945094950913
https ://www.linkedin.com/pulse/when-1-star-review-turns-5-star-ad-campaign-brad-cooper/
http ://evgrieve.com/2012/05/everyone-loves-really-bad-meatball.html
http ://www.bottobistro.com/YELP.html
https ://instantpot.com/portfolio-item/max-6/