Social media gives small businesses an accessible option for promoting their products and services to wider audiences.  Rather than paying for pricey traditional advertising opportunities, such as local television commercials and print ads, people can invest their time into crafting creative Pinterest marketing campaigns for their businesses.
Aside from being cost-effective, there are several benefits and features unique to Pinterest Marketing in particular, and we wanted to talk through some of them with you today. So grab a coffee, make yourself comfortable and let's get stuck in.
All social networking sites start with the same principle in-mind, which is to enable a quick, easy, and enjoyable way to communicate online.  While friends and family enjoy exchanging 140 character tweets or posting their latest food creations on Pinterest, marketers see social media as an advertising goldmine that's full of countless marketing possibilities.
By maintaining an active presence on social media, businesses can maintain a strong connection to their loyal clients via regular and relevant communication, while using the power of social signals to attract even more customers online.
How Can You Engage on Pinterest?
Online engagement on Pinterest can be in the form of re-pinning relevant media from other Pinterest community members, pinning captivating and unique visual content to relevant boards, integrating Pinterest media with blog content, uploading Pinterest-friendly Twitter ads to circulate, and so much more.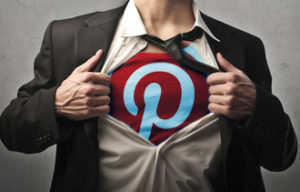 Like with every other popular social network, such as Twitter or Facebook, the point of a Pinterest marketing campaign is to entice a target audience to share a business's visual content with their friends online.
Without consistent online engagement on Pinterest, businesses can miss out on an opportunity to drive more organic traffic to their site and increase their social signals.
Can Pinterest Help Me Rank?
Social signals do factor into a website's page rank on Google.  Along with high-quality content, SEO, and user-friendly design, a strong and consistent presence on Pinterest can make a lasting impression on Google as well.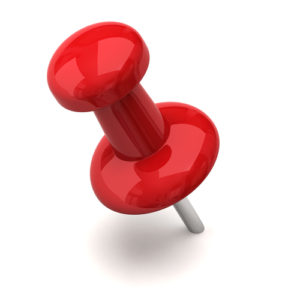 However, it's important to note that social media hits must be organic, and businesses should avoid purchasing their social media activity.  Only genuine and engaged Pinterest followers have the incentive to participate in a site and grow their online presence through re-pinning.
The Importance of Social Media Management
Maintaining a consistent content marketing strategy for Pinterest can be a struggle for businesses who have a lot on their plate.  That's why it's important to have a social media management system in place.
There are a variety of free and affordable online applications that allow business owners, online marketers, and bloggers to manage all their social media activity from one single platform.  This helps people stay on-track with a daily Pinterest marketing plan and even allows them to schedule pins in advance.
What Is A Good Pinterest Marketing Strategy?
A successful Pinterest marketing strategy needs relevant, fresh content to thrive.  Juggling a variety of marketing campaigns can be a handful, so it's important to set aside enough Pinterest media to distribute in the weeks ahead.  This will come in handy during times of DIY marketing burnout or when planning for an extended vacation.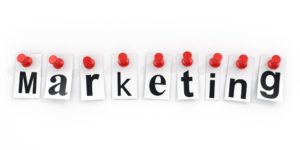 To make sure Pinterest content is on-trend and relevant, businesses should stay on top of Pinterest activity that's relevant to their niche and pin from active sites their target followers like to visit.
Businesses who're looking to expand their reach in a visual and creative way will enjoy the process of planning a Pinterest Marketing campaign.  By maintaining a consistent and relevant Pinterest marketing campaign, businesses can up their social media game by distributing exciting content that can be shared instantly online.
This is a great solution for businesses that can create a strong visual web presence, such as interior decorating services, crafters, sustainable designers, professional vintage car restorers, and many more!