Instagram has long been seen as the social media platform that excels at making people jealous of everything from your latte to your weekend getaway. With the launch of its new shoppable posts,
Instagram makes it easier than ever to be inspired by and purchase the products that we discover in our feed
.  
Since its inception, Instagram has been perfect for sharing and promoting lifestyles, allowing companies to interact with current and potential customers on a more regular and organic basis. The visual-heavy design is ideal for sharing a broader sense of a brand's individual style and personality. But now, the app goes much further with customer interaction, which could be a real game-changer for shops and online retailers.
The introduction of shoppable posts to the Instagram mix means this social media channel is now an all-inclusive shoppable sharing app.
It makes the full consumer experience seamless: from product discovery to purchase confirmation.
Let's take a quick look at how it works.
Instagram Shoppable Posts: The Basics
The first thing to note is that
Instagram's shoppable posts are
designed for companies to share their products with consumers
. This is to say that not anyone with an account can start placing items for sale. You need to have Instagram Business Account, which is connected to a Facebook product catalog.  
Setting up a business account up is a fairly straightforward process, but will require some time and effort up front. Your business will need to meet certain qualifications and, of course, comply with Instagram's rules and regulations. Once your business account is set up, you can start promoting your products on Instagram.
Companies now have the option to tag products (just as you would tag people) within the posts, giving consumers quick access to the name of the item and the price, and allowing them to navigate directly to the product purchase page. This is a pretty big deal, as previously companies could only include a link in their bio.
Like what you see?
Consumers just need to tap on the specific link for more information about the item and can easily browse the company's full product line, all while staying within the photo sharing app. Of course, customers are also able to share the post with friends or add to their "saved posts."
Ready to buy?
When the marketing has worked its magic, consumers can click on the specific product link, and land directly on the purchase-ready product page on the brand's website, check out, and complete the entire shopping transaction in no time. It's faster, easier, and more streamlined than ever.
What Instagram Is Saying About Shoppable Posts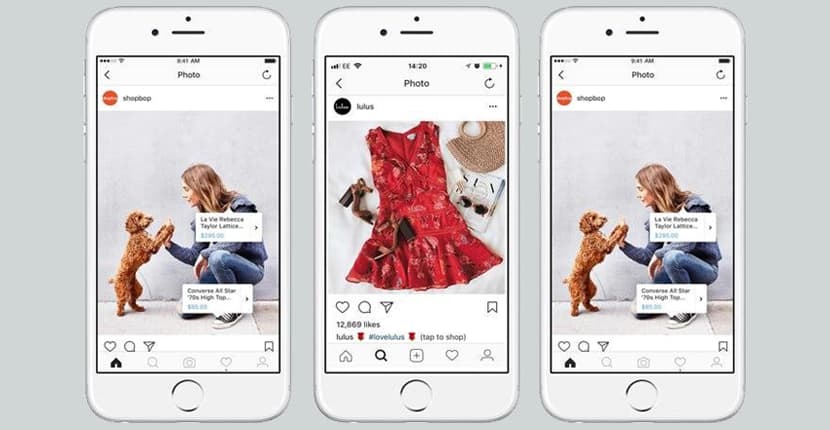 According to Instagram, this move is not a money-making gimmick.
To be clear, the platform doesn't charge extra for shopping via Instagram.
Instead, Instagram reps have been quoted as saying that this is a change that has been asked for time and time again by both consumers and brands. Adding shopping capabilities was just the obvious next step for the social sharing app and is in direct response to what its users have been looking for.
It's the hope of Instagram and product brands that this addition will make the shopping experience even better for consumers.
It is a subtle way for companies to interact with their current and potential audiences
, allowing them to showcase their products in ways that are natural, unobtrusive and seamlessly integrated into the app.
But is it Worth it?
This new feature sounds pretty amazing, particularly for brands that already have an established social media presence and following. It has a lot of businesses asking themselves, "Are shoppable posts the right choice for my business?" With so much to offer, the answer seems obvious, but let's take a closer look to see both sides of the story.
When Shoppable Posts Are Right for You
It's not difficult to see the appeal of promoting your brand and products on Instagram. Consider the following stats:
1 billion overall users and counting

500 million daily active users

1.6 billion likes logged each day

60% of users have discovered new products

25 million businesses on Instagram

80% of users follow at least one business

96% of fashion brands have an account

86% of big brand names already on board

Over a third of users have made a mobile purchase
With numbers like that, there's no question as to why a company would want to get in on the sales action made possible by Instagram.
The lead potential is enormous.
But Instagram doesn't just supply you with an avid user base to capitalize on. Among those one billion users is an extremely important segment: influencers. Influencers are the movers and pushers; basically, if influencers say something's good, consumers will buy it! So tapping into and building a relationship with a solid supply of influencers is a veritable goldmine for brands.
Additionally,
Instagram offers valuable insights for businesses.
You can see which products were clicked on, how often, and if they led to sales, providing a wealth of data regarding your customers, products, and marketing.
What's more, the process is now so streamlined, that consumers never feel a lack of continuity or experience annoying wait times. They can see a product they like, click through, and buy it in a matter of seconds. As a business, why wouldn't you want to capitalize on that kind of conversion?
When Shoppable Posts May NOT Be Right for You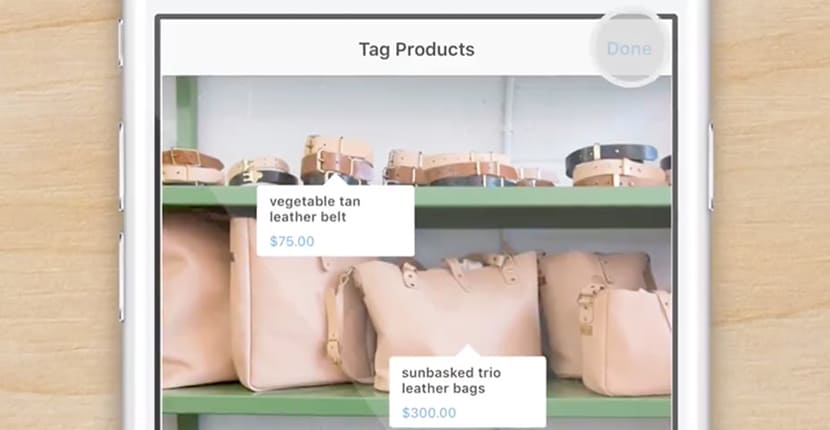 There are a lot of reasons why, as a brand, you would want to take advantage of Instagram's shoppable posts and other marketing opportunities. However, this option is not available for every company. Consider the following:
If you're located outside the jurisdiction
While Instagram continues to expand the number of countries that have access to this new feature, if your business is located in an area where shoppable posts aren't supported, you're just out of luck.
If your business can't or doesn't support the latest version of Instagram
You'll need to have the latest version of the app installed in order to use Instagram's shoppable posts feature. This should be a relatively easy update to make, so don't let a simple upgrade be the thing that keeps you from expanding your social media marketing!
If your business sells products or services that don't adhere to the merchant agreement
You can't just sell whatever you want on Instagram. For one thing, your product must be a physical good; no services allowed. There are also a number of product categories that are restricted, including: prescription drugs, tobacco products, weapons, animals, adult products, alcohol, healthcare products, and more.
If you worry about policy changes
Finally, many businesses are worried that, while the service is free now, Instagram may change its policy and charge for shoppable posts in the future. There are a number of businesses that are holding back to avoid this highly-possible bait and switch tactic later on. Will that happen down the line? It's hard to say at this point.
Will Shoppable Posts Expand Your Conversion Opportunities?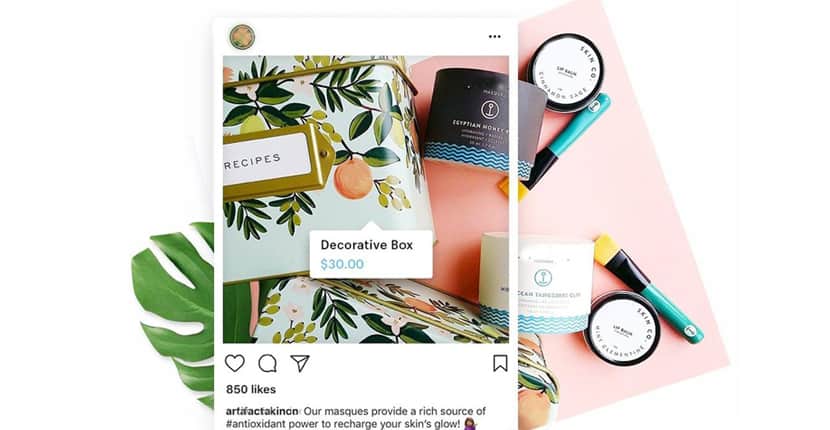 At the end of the day, you will need to make the decision of whether or not shoppable posts are good for your brand and customers. Read through Instagram's merchant agreement to see if your business qualifies, check your tech, and make your own calculations before signing up. If you decide it's right for you, start promoting your products and see what kind of conversion boost you can get from this feature.
Images:
Instagram Shoppable Posts Header Image: https://marketingweek.imgix.net/content/uploads/2018/03/19164326/instagram-shopping.png?auto=compress,format,&crop=faces,entropy,edges&fit=crop&q=60&w=750&h= Instagram Shoppable Posts Body Image:
https://static.adweek.com/adweek.com-prod/wp-content/uploads/2017/03/instagram-tag-products-CONTENT-2017.jpg