There's a lot to consider when you're building your first website. Whether you're a business, entrepreneur, non-profit, blogger, or freelancer, you need to create a high-quality website that will help you reach as many people as possible. But at the same time, you're not going to want to spend hours building and maintaining your site – and you shouldn't have to know how to code just to get online.
With the right website builder, you can create a stunning, functional website in very little time to suit your exact purpose. This is really important because ultimately, your website is more than just your online presence – it's also a way for you to share value and connect with your audience, and it'll become the global voice of your brand.
Best Website Builders for Your First Website:
These are all fantastic website builders that I've personally tried and tested. But to take you through the steps of creating your first website, I'm going to be using my very favorite of the bunch: Wix. This platform in particular is great for beginners because:
It's incredibly easy (and enjoyable!) to use. Build pages by simply dragging and dropping elements into place. The editor is intuitive and fluid, with none of the lag or clunkiness you sometimes see in drag-and-drop platforms.
It's versatile enough to do whatever you want with it. Despite its beginner-friendliness, Wix still gives you a lot of design freedom. Position elements wherever you want with the unstructured editor and add all the pages and apps you need to create any kind of professional or personal site.
It can actually build your website for you. If customizing your site with the drag-and-drop editor still sounds like too much, Wix's Artificial Design Intelligence (ADI) feature can do all the designing for you – all you have to do is choose from the options it provides.
Plus, Wix is totally free to use! The free plan is free forever, and gives you everything you need to build a customized website from the ground up (or with the help of Wix ADI). You can upgrade to a paid plan to get a custom domain, more bandwidth and storage, $75 in ad vouchers, and to accept payments on your site.
Step 1: Choose a Template (or Use ADI!)
Wix ADI stands for Artificial Design Intelligence, and it's a fantastic option when you don't have the time (or the eye) to design your website yourself. It uses Artificial Intelligence to understand what you need from your website, and creates a unique design just for you based on your needs and preferences. Just tell it a few details about your site, add on the features you need (blog, online store, etc.), and let Wix ADI do its magic.


When you want to get hands on, Wix has a huge library of 500+ templates for you to choose from. These templates are like a foundation for you to build your website upon – they set up the basic layout and structure of your site, and you can customize your website template by adding new pages, content, features, and moving things around as you see fit.
Wix's templates are organized into categories and sub-categories to make it easier for you to find the right one, including business, online stores, portfolios, restaurants, travel, non-profit, and more.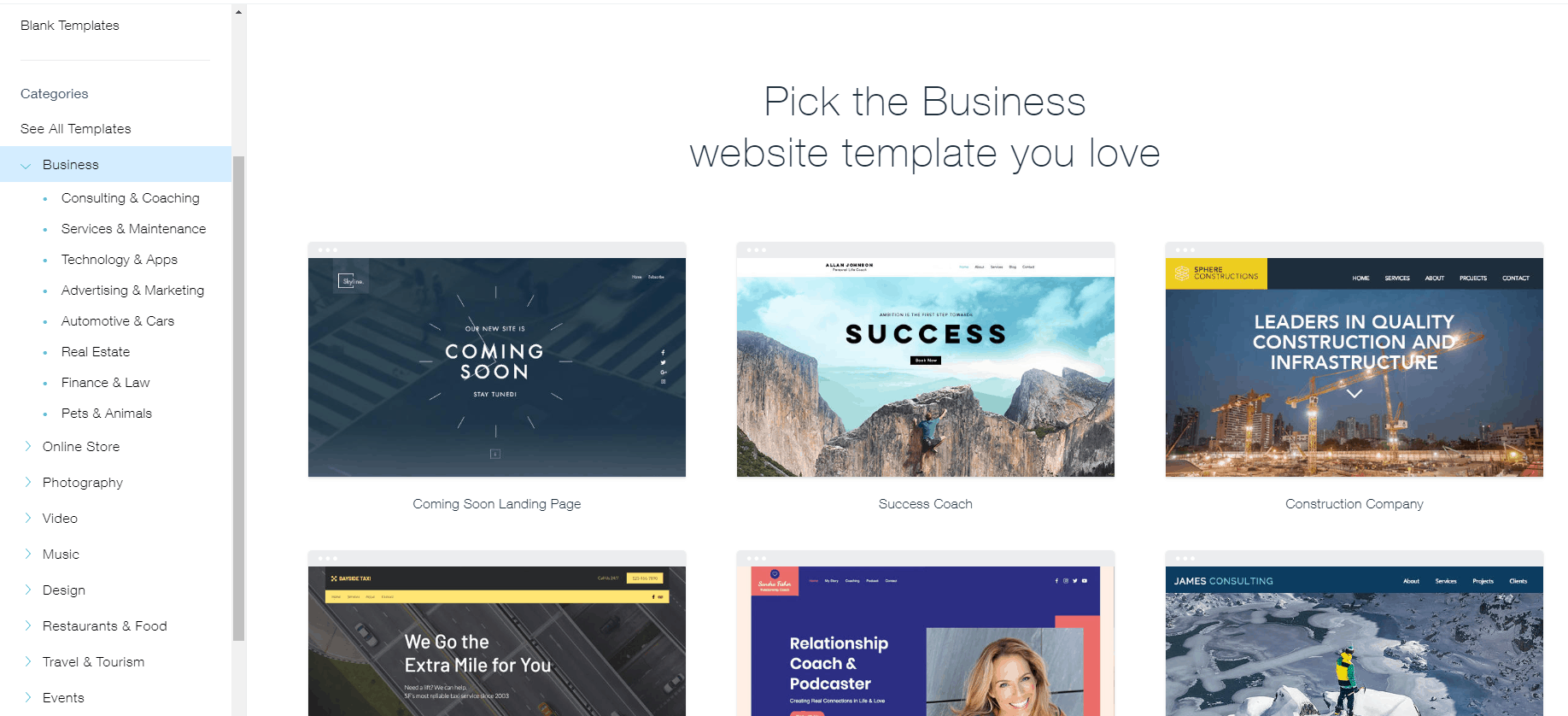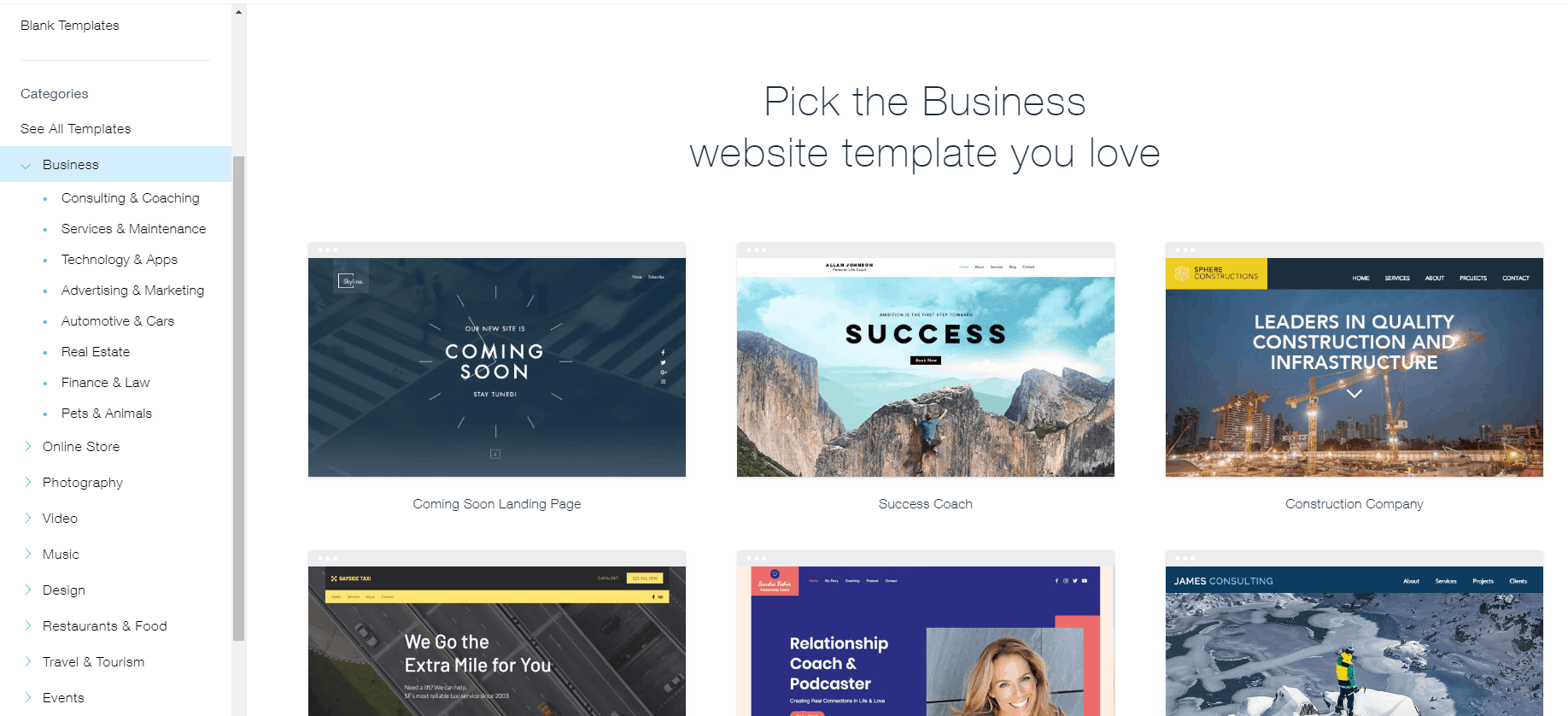 I'd recommend browsing a few relevant categories to find a design you like that also has the features you need. For example, if you're a photographer, you'll want a template where your images are front and center like the Photography Portfolio template. And if you're a community or other non-profit, you'll want to make sure your message comes first and that it's really easy for people to donate, like with the Teen Volunteers template.
Wix also has blank templates if you want to design your site completely from scratch or with only a basic structure to guide you. These are ideal if you have a very specific vision in mind for your website, or if you can't settle on one of the pre-built templates.
Step 2: Build Your Site's Pages
Now it's time to customize your template and make your website into your own. You can replace any text and image by simply clicking on it, and you'll see options to edit the text or change the image. From the Add menu, you can add a variety of elements to your website including text boxes, image galleries, videos, grids, buttons, and much more. Just click and drag the element you want into place on the page.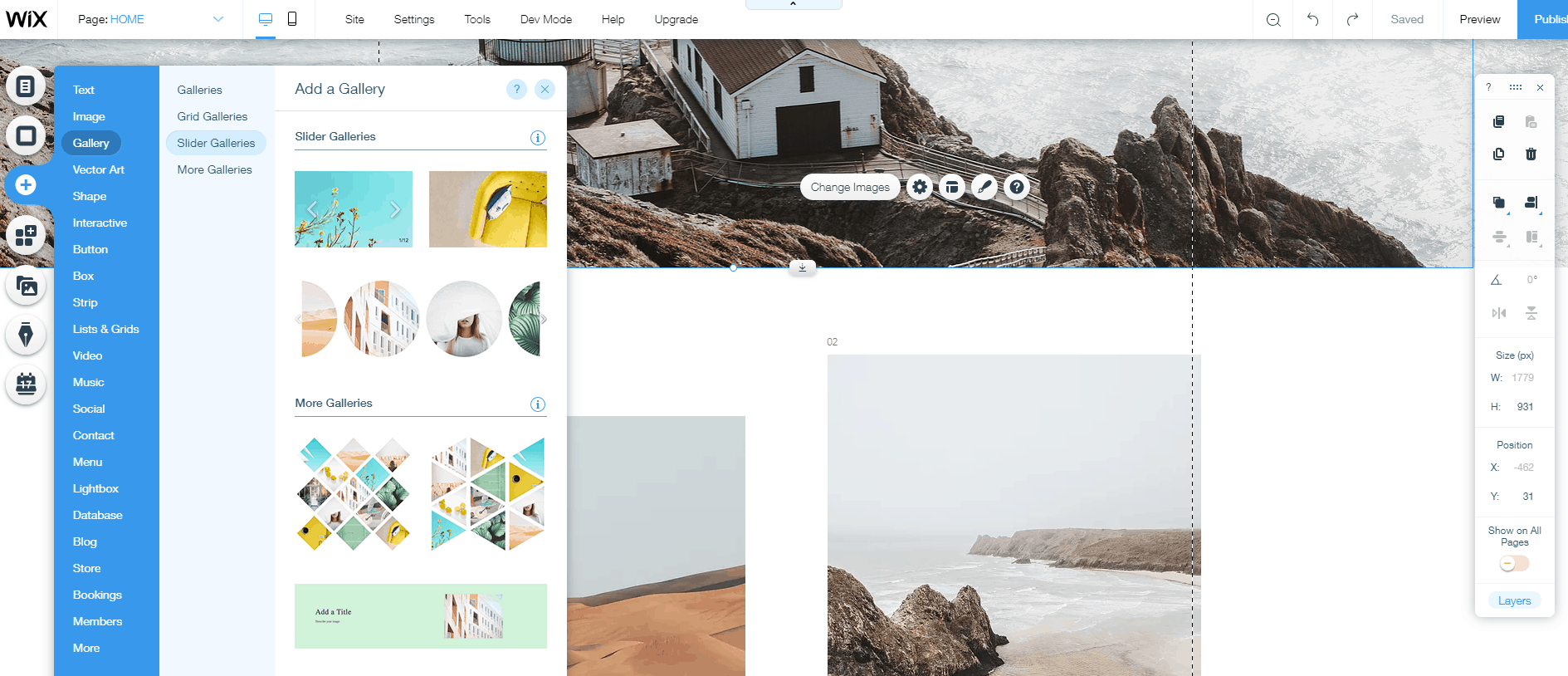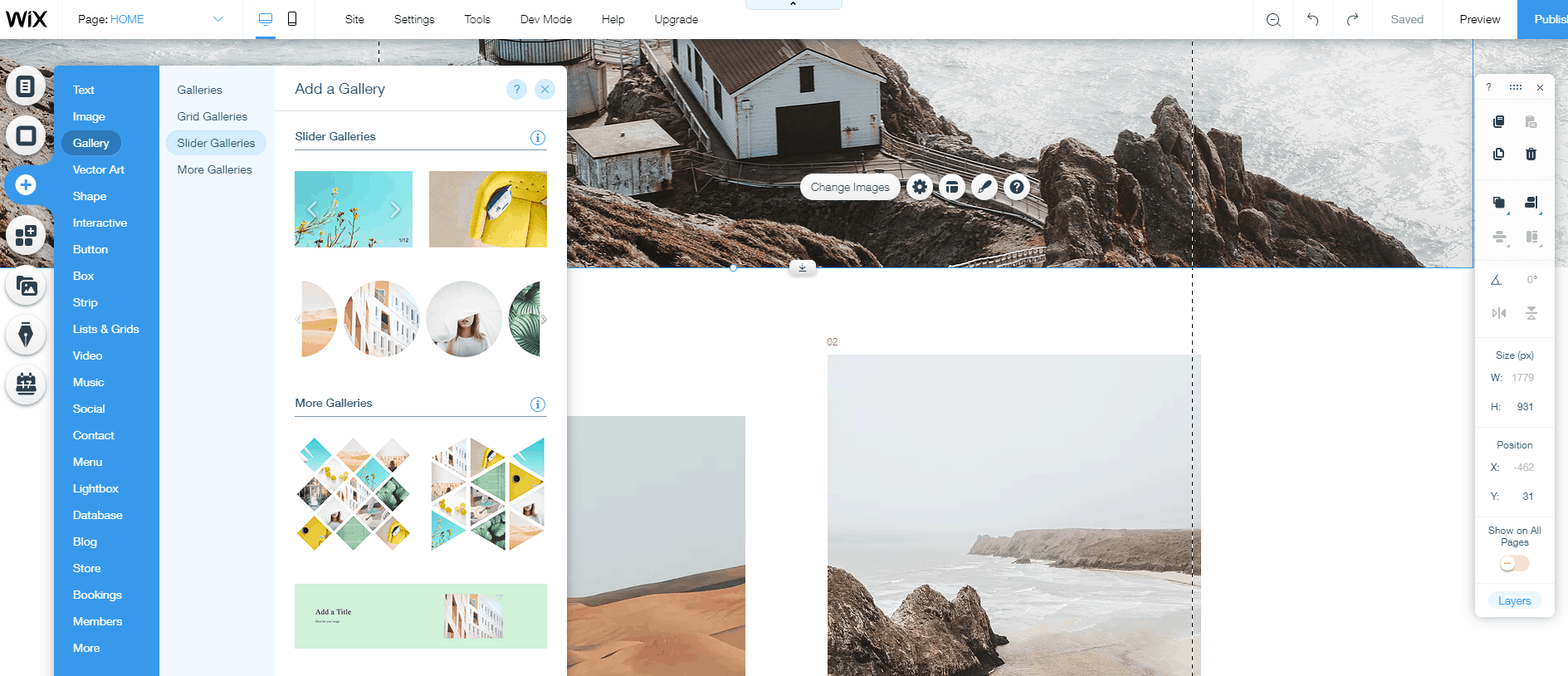 Wix's unstructured editor lets you easily move all your elements around by dragging and dropping. You get total design freedom and can place elements anywhere you want – you're not restricted by site structure. And Wix helpfully provides alignment lines to help you keep your pages neat and organized.
Add new pages and customize your navigation bar from the Menus & Pages menu. Here you can create new pages and subpages, rename them, rearrange their order in your nav-bar by clicking and dragging, and hide and delete pages you don't want to show.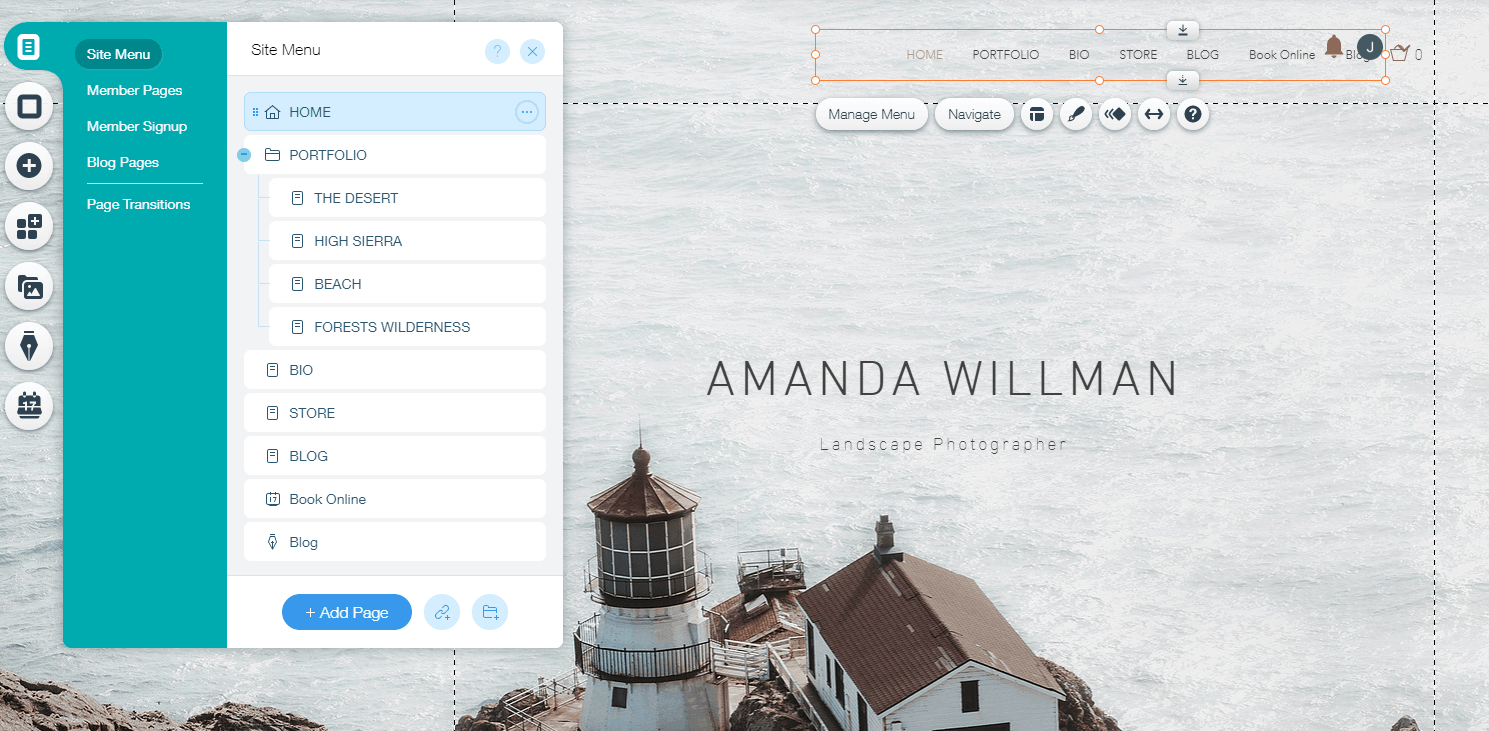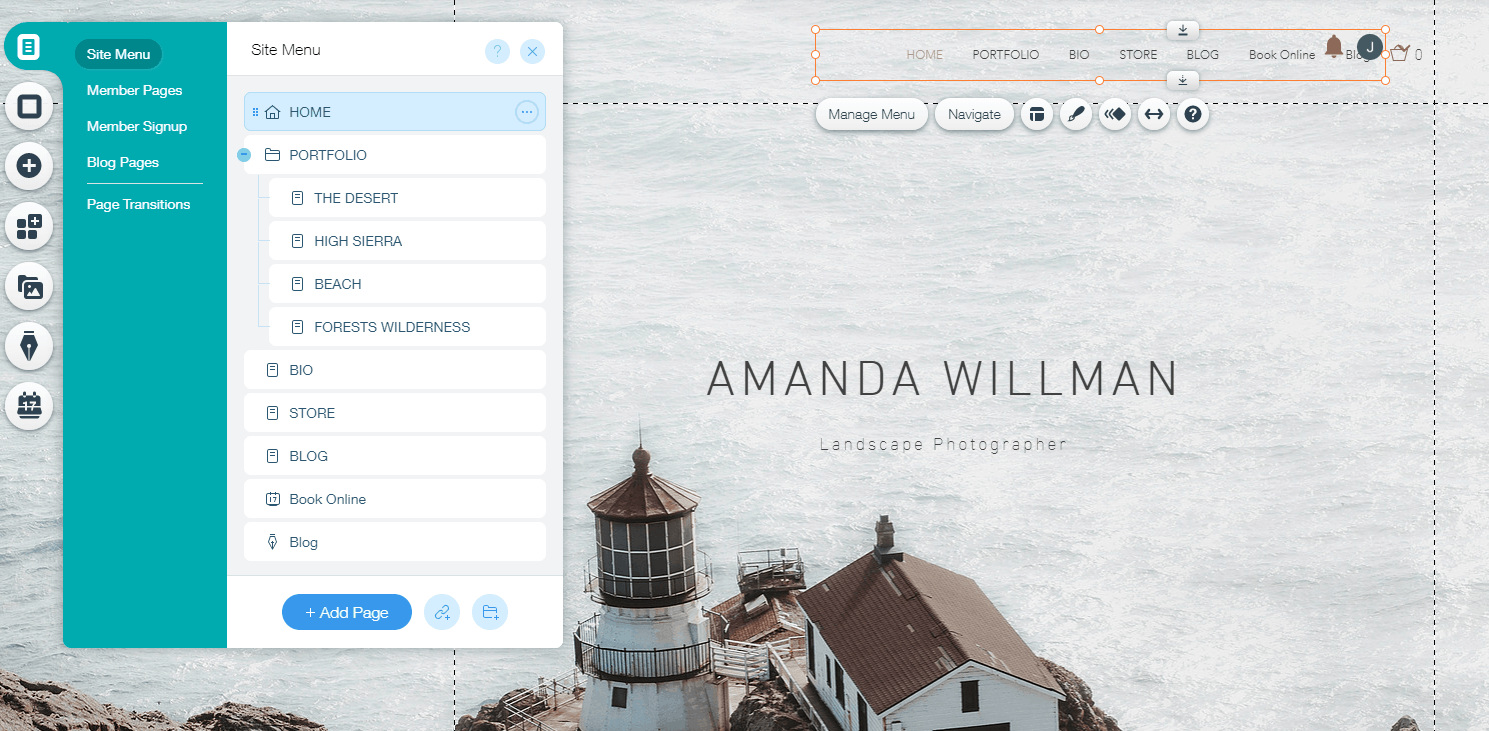 All Wix templates come with a navigation bar already built in, and if you click on the nav-bar itself, you can customize its design and layout right down to text alignment, animations, and how far it stretches across the page. These are all important elements that can impact your site's functionality as well as overall user experience, so spend some time playing around with the nav-bar design until it's clear and well-balanced.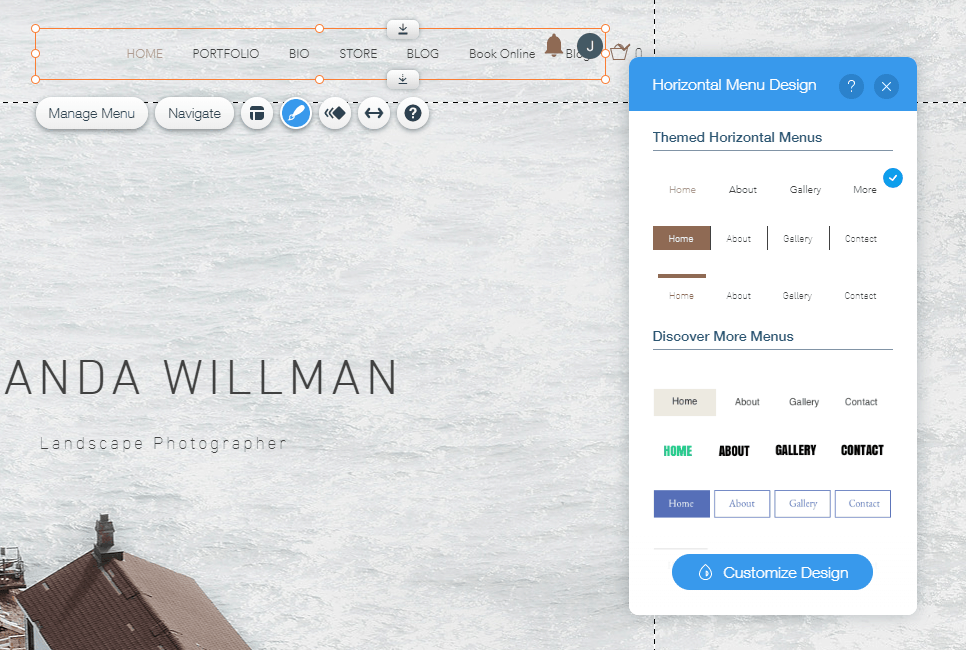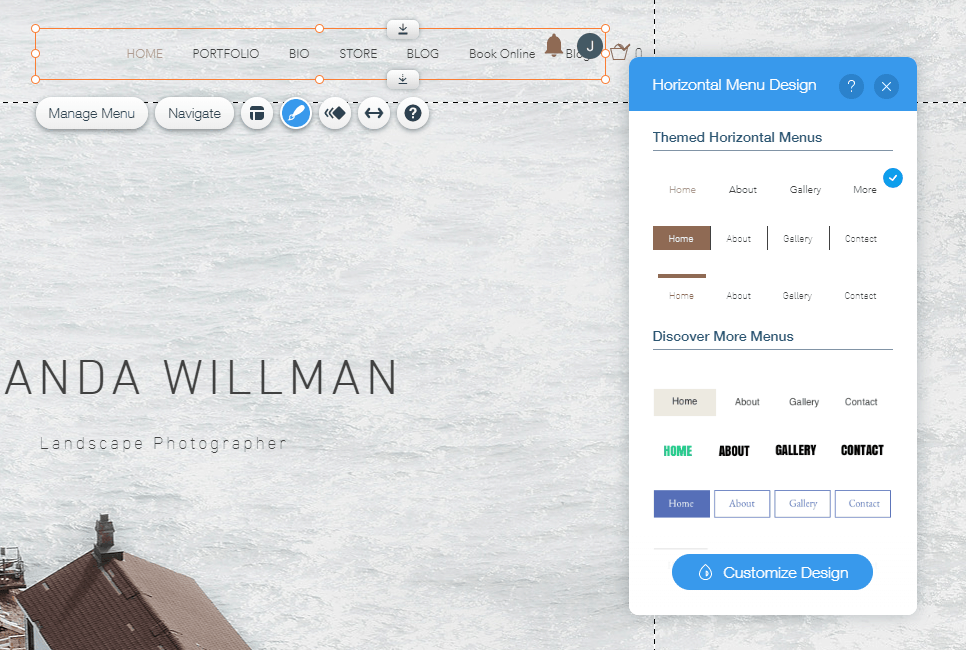 Make sure the page names are short and simple, so people can be sure of what they're clicking on. It's also important that there's enough spacing between the page buttons so that text doesn't get cut off and users can easily click on the page they want. You can take advantage of Wix's Preview mode to see how your site will actually look live as you're making changes.
Step 3: Choose Your Apps
This is the part where you get to add more tools and features to your site with Wix's App Market. Here you'll find over 100 free apps that you can install on your website to enhance its functionality and give your visitors more options.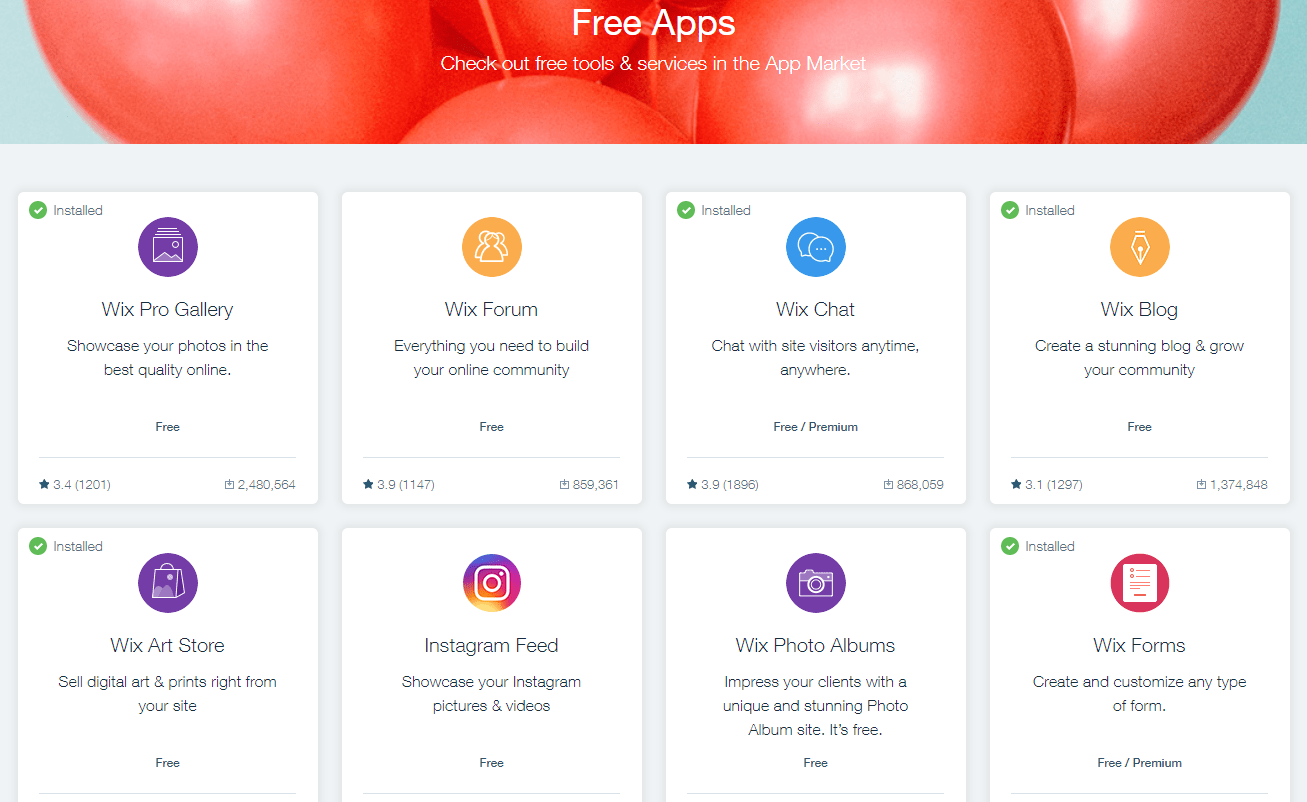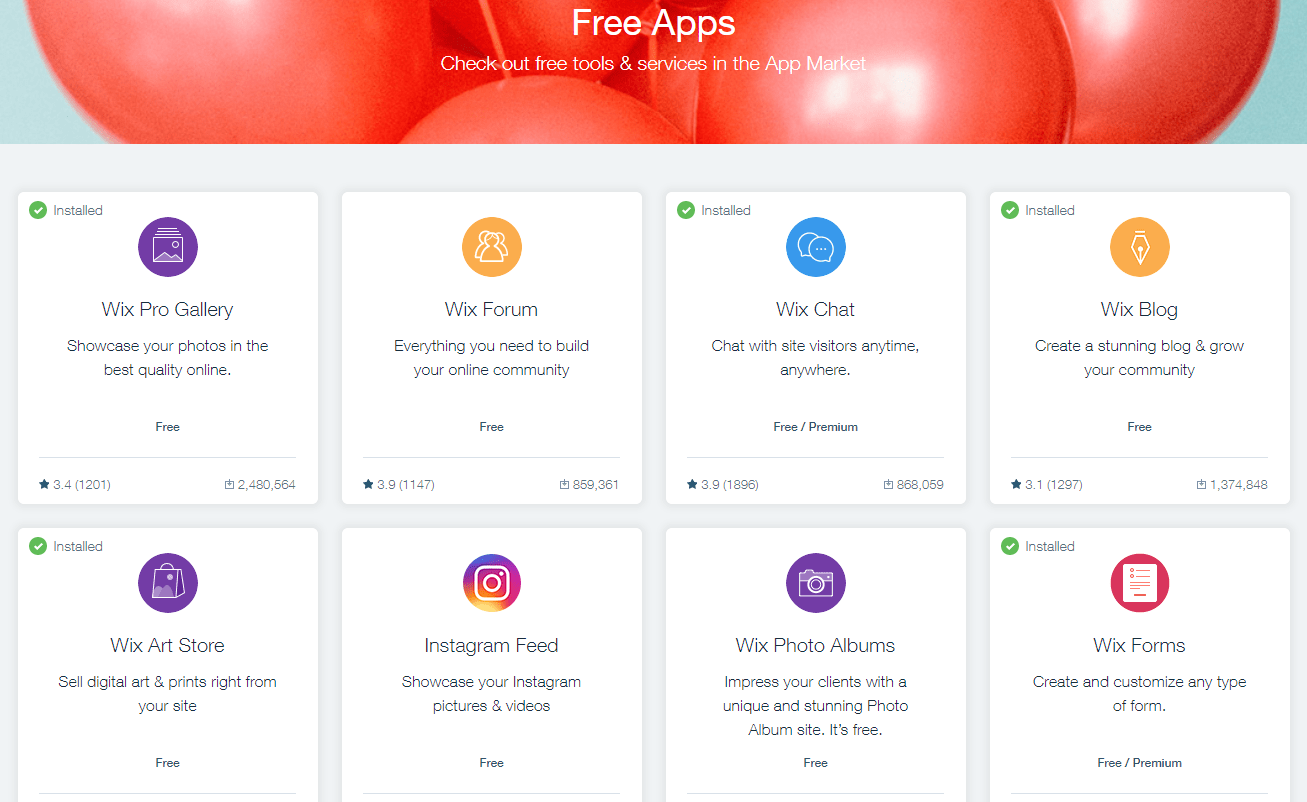 For example, the PayPal app is a quick and simple way to accept purchases or donations on your site through a widely-known and trusted payment provider. It lets you manage simple transactions for free, without setting up a full-blown e-commerce store. I also really like the Online Business Card app, which makes sure your contact info is easily found (instead of buried in your site's footer).
All apps are installed with one click, and then they appear in your editor to drag and drop into position on your site.
Step 4: Choose Your Domain
When you're happy with the look and feel of your website, the last thing to do before it goes live is to set up your domain name (also known as your site address or URL). You can find your default domain info in your dashboard settings, or by clicking Connect Domain in the editor settings.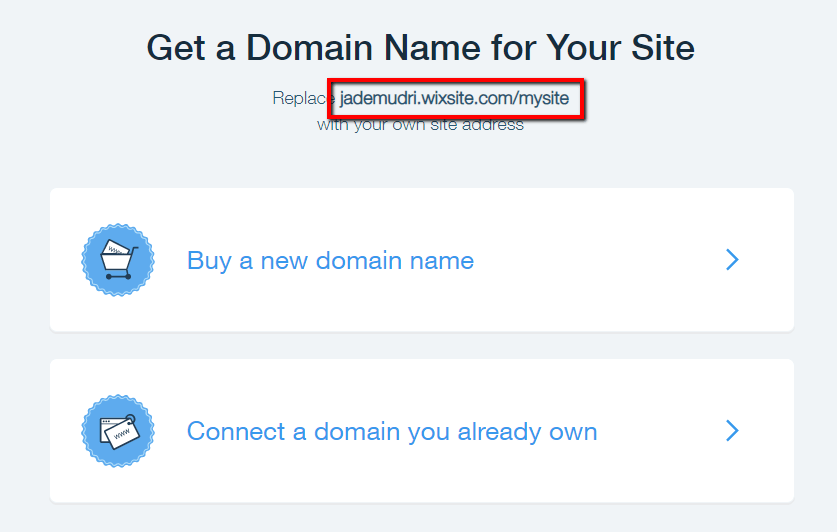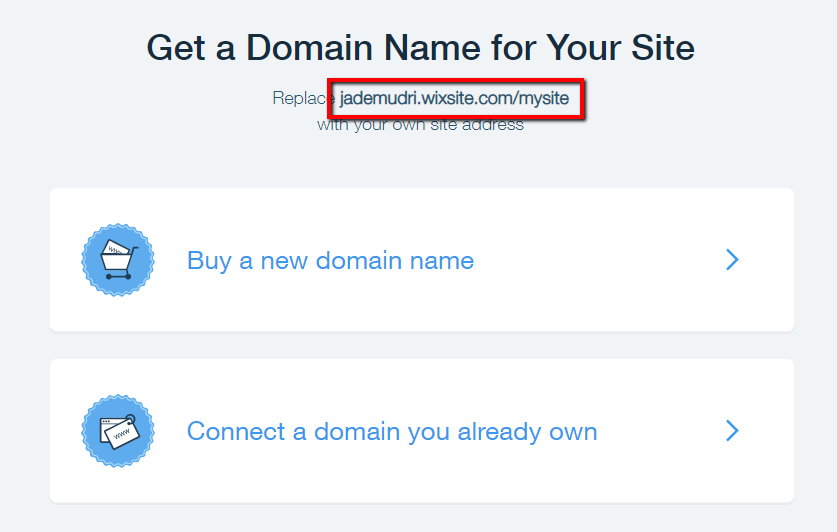 Your domain name should be relevant, clear, and direct. Avoid using numbers, hyphens, and other symbols that can make your URL messy and hard for people to remember. The goal of your domain name is to be simple enough to be memorable. The best thing you can do here is to not overthink it: Go with your brand, business, or personal name.
On the Wix free plan, you don't get your own domain but a Wix subdomain, which means your site is part of the larger Wix domain. So you won't be able to remove the ".wixsite" in the middle of your site address, which you can see in the screenshot above. If you upgrade to a premium plan, you can choose your own domain name as well as the top-level domain (.com, .net, .org, etc.), or connect an existing domain that you already own. Wix offers free domain registration for one year on all premium plans.
3 Bonus Tips to Take Your Site to the Next Level
You've got all your bases covered with your new website, but there's still more you can do to take it from good to great. If you want to see an actual return on your investment in your site, follow these tips to reach more people, bring in more high-quality traffic, and turn that traffic into more bookings, sales, and signups.
SEO (Search Engine Optimization)
The better you optimize your website for Google, the higher it'll rank in search engine results of people searching for what you're offering, and the more clicks you'll get. Wix comes with built-in SEO features to ensure your website has what search engines are looking for, including a sitemap, robots.txt file, SSL certificate and HTTPS encryption to meet security standards, fast load time, and more.
Plus, you also get a personalized step-by-step SEO plan for your website with Wix SEO Wiz. Find yours in the Marketing Tools section of your dashboard, add the keywords you'd love to rank for, and Wix will guide you through the process of optimizing your site for search engines with clear, detailed steps that get ticked off as you go.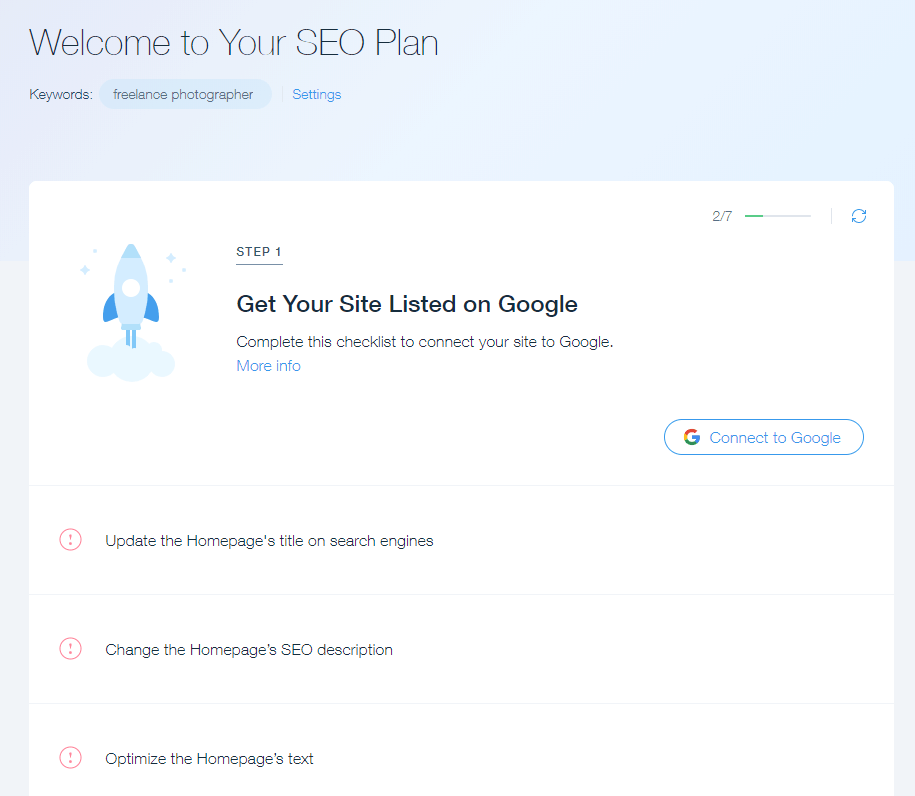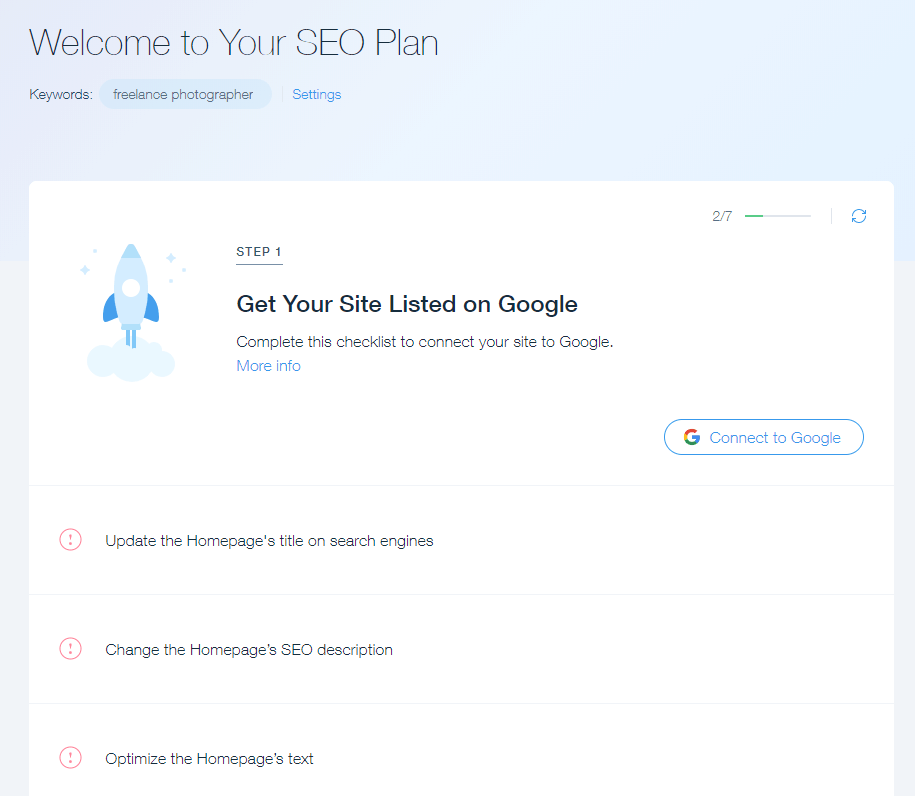 Social Media Integrations
Wix has a range of social tools to help you reach your audience – wherever they are – and manage all your posts in one place. From the editor's Add menu, add a social bar to your site (we recommend in the header or footer) and click Set Social Links to customize the social icons that appear here. You can connect your website to dozens of different social accounts including Facebook, Twitter, Instagram, YouTube, Pinterest, Tumblr, Snapchat, Spotify, VK, LINE, Yelp, and more.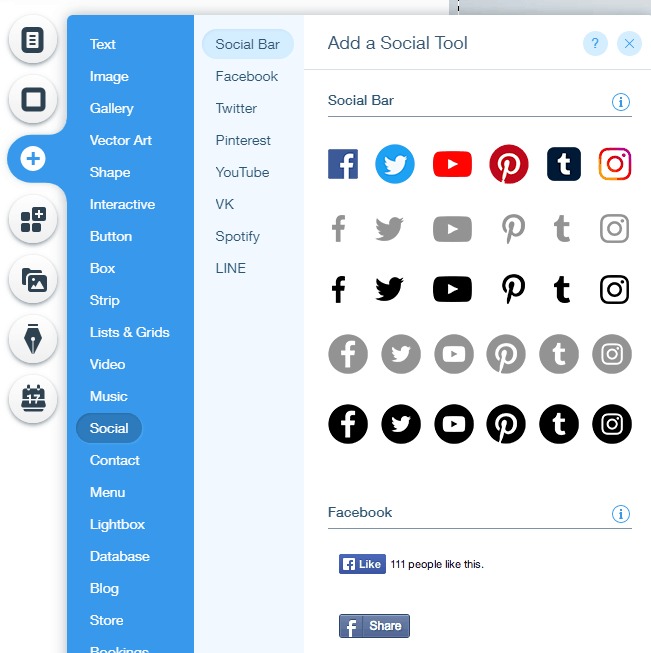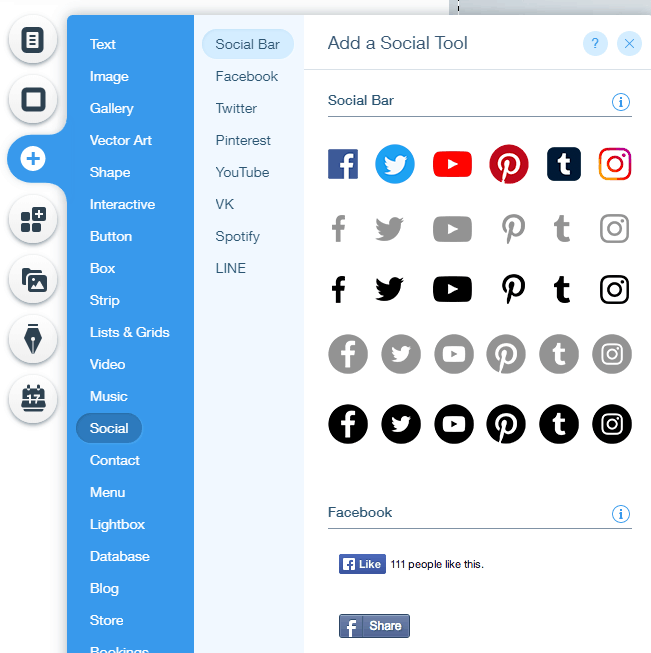 You can also create, schedule, and publish Facebook and Instagram posts through your Wix dashboard. Start with one of the social media-ready templates, customize the background and colors, add your text and images, and your post is ready to go! Just add a caption and share it straight away or schedule it to post later.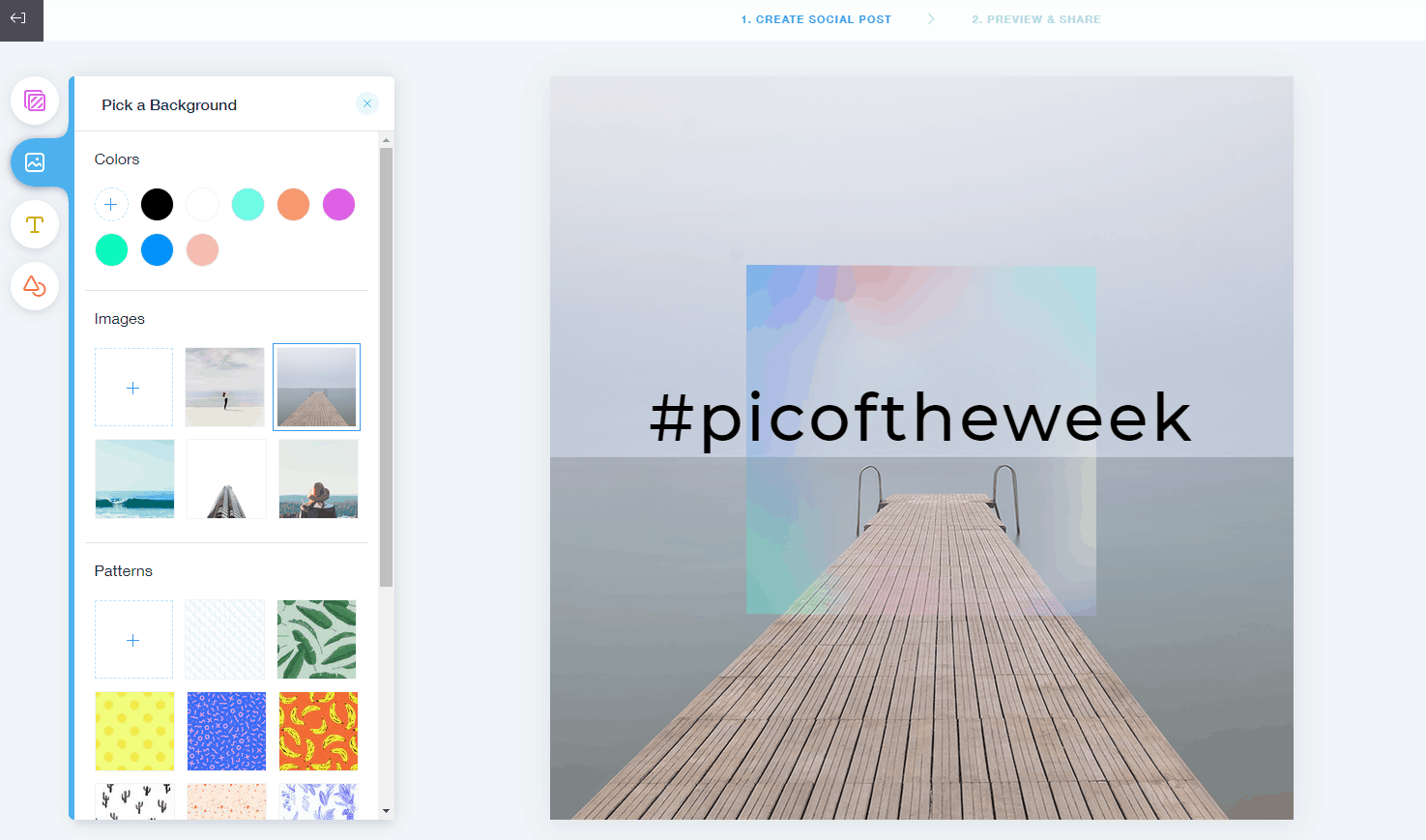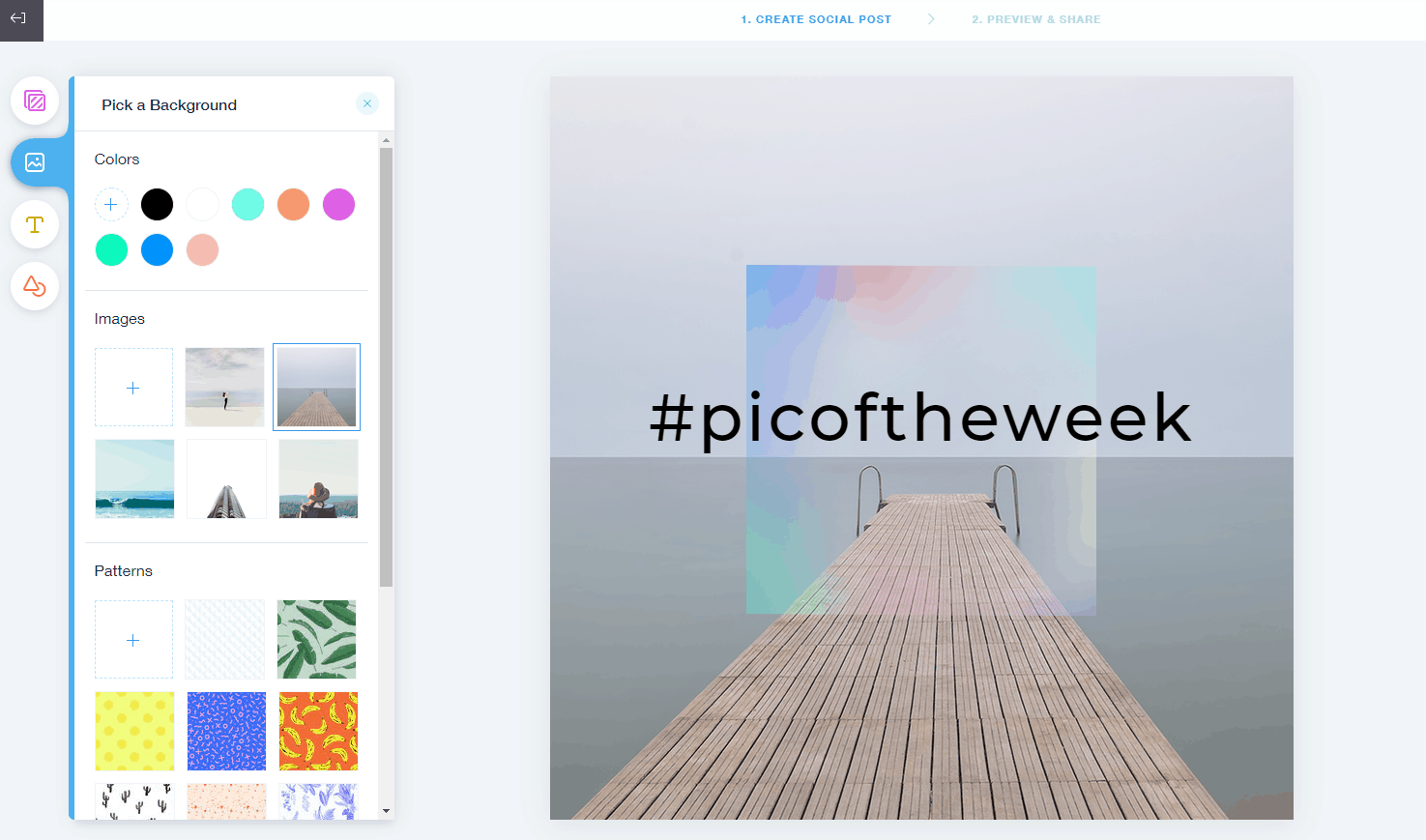 Email Marketing
If you have an email list (or are working on building one), Wix makes it easy to create and manage your email marketing campaigns from your Marketing Tools dashboard. You can import your contacts from a Gmail account or by uploading a CSV file, and then create your emails from scratch or with one of the 20+ ready-made templates designed for any type of newsletter, promotion, or special offer.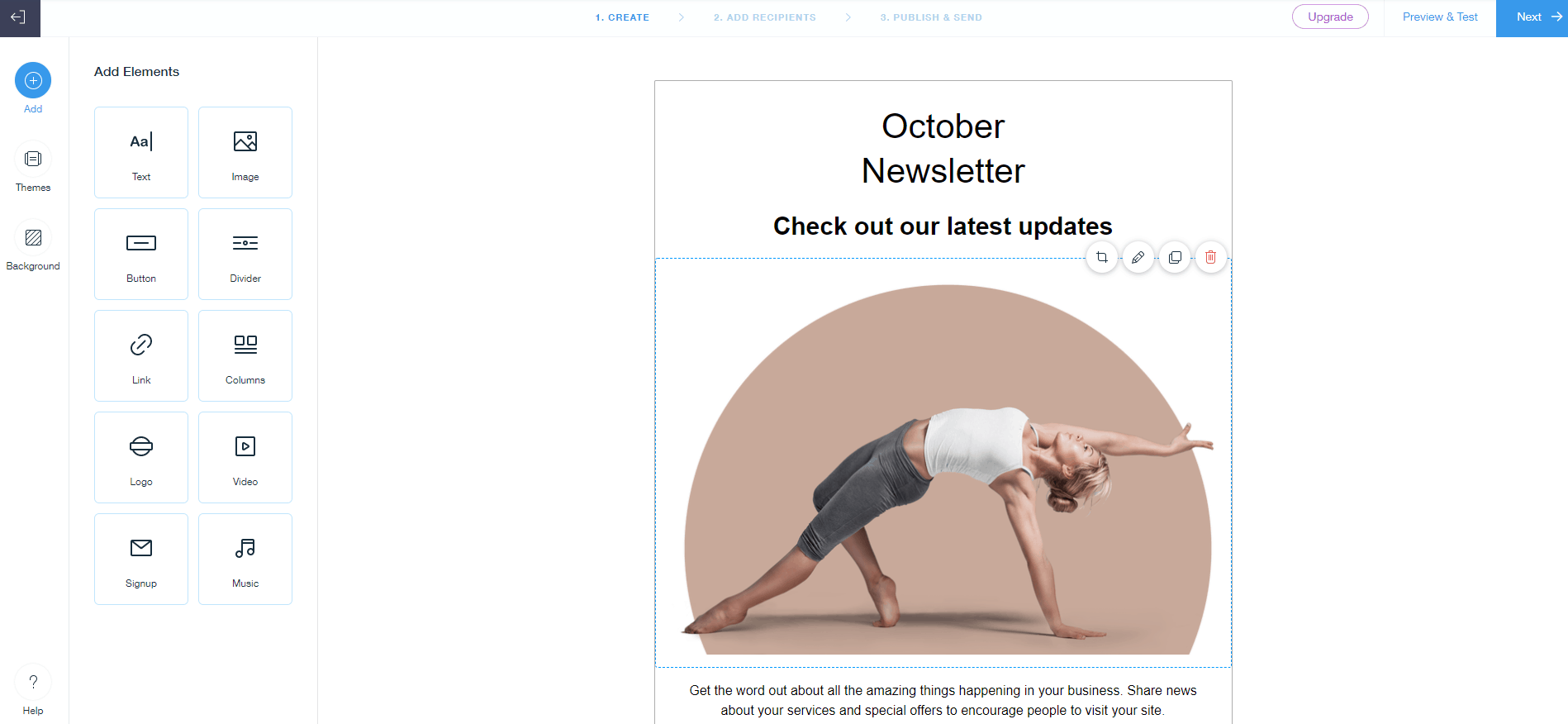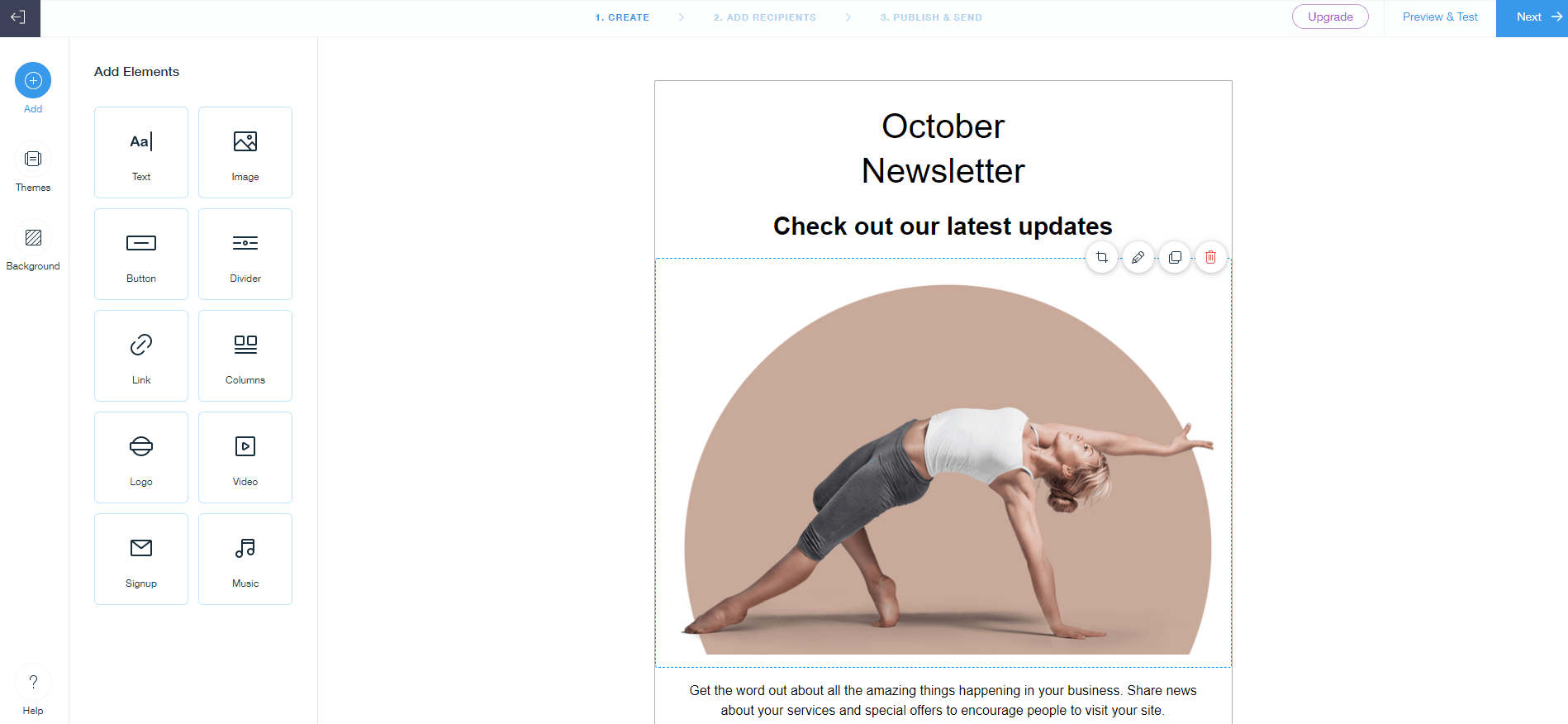 Send or schedule your email campaigns to send at a later date, and track essential stats right from your dashboard including each email's open rate, views, and clicks. On Wix's free plan, you can create three new campaigns and send up to 5,000 emails per month. Just upgrade your plan to send even more!
Alternatives to Wix
Wix isn't the only great website builder out there, and there's a variety of reasons why a different platform might be a better choice for you to build your first site. If you're still on the fence, then check out my other top picks:
Site123 is a very simple website builder that's designed to get you up and running as fast as possible. There's not a lot of focus on customization – instead, it's more about efficiency and simplicity. Templates are ready to launch so you can just replace the text and images with your own, without having to modify anything else. And instead of a drag-and-drop editor, you'll find a streamlined, basic editing sidebar.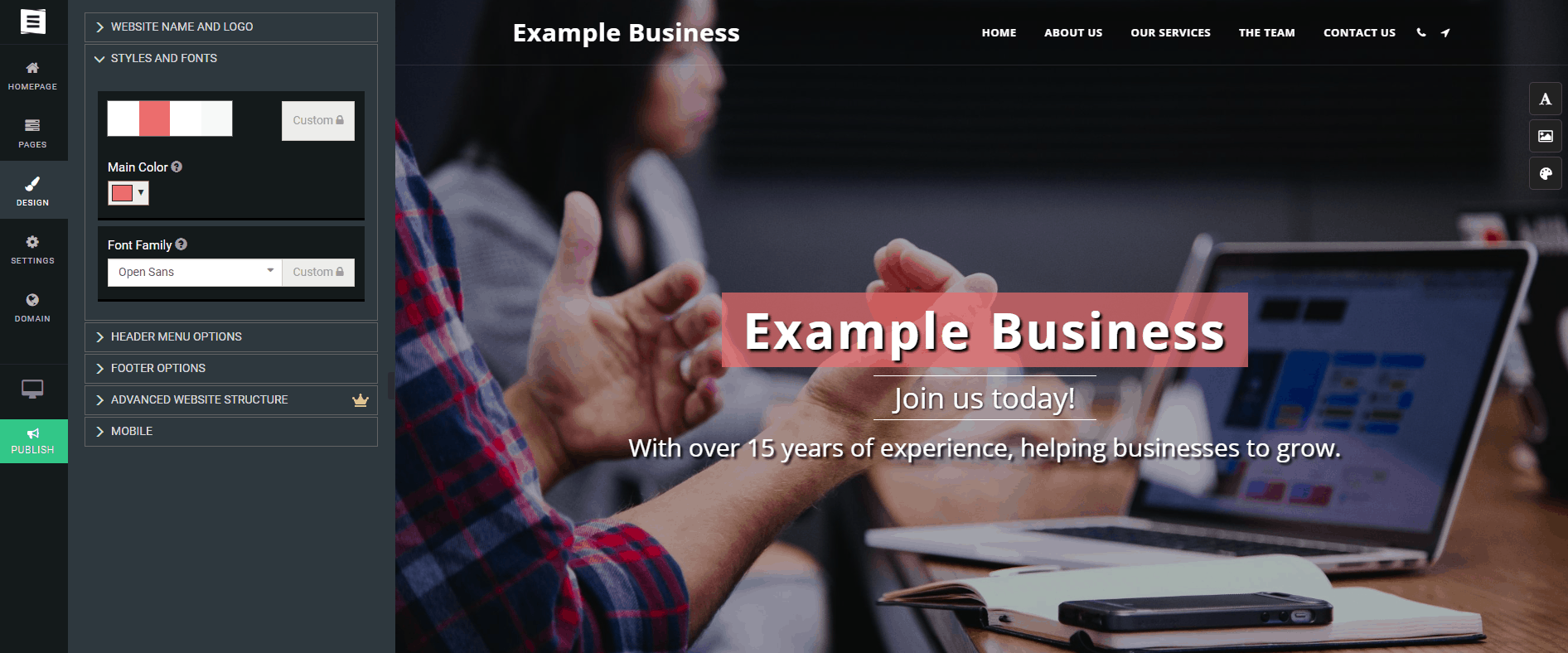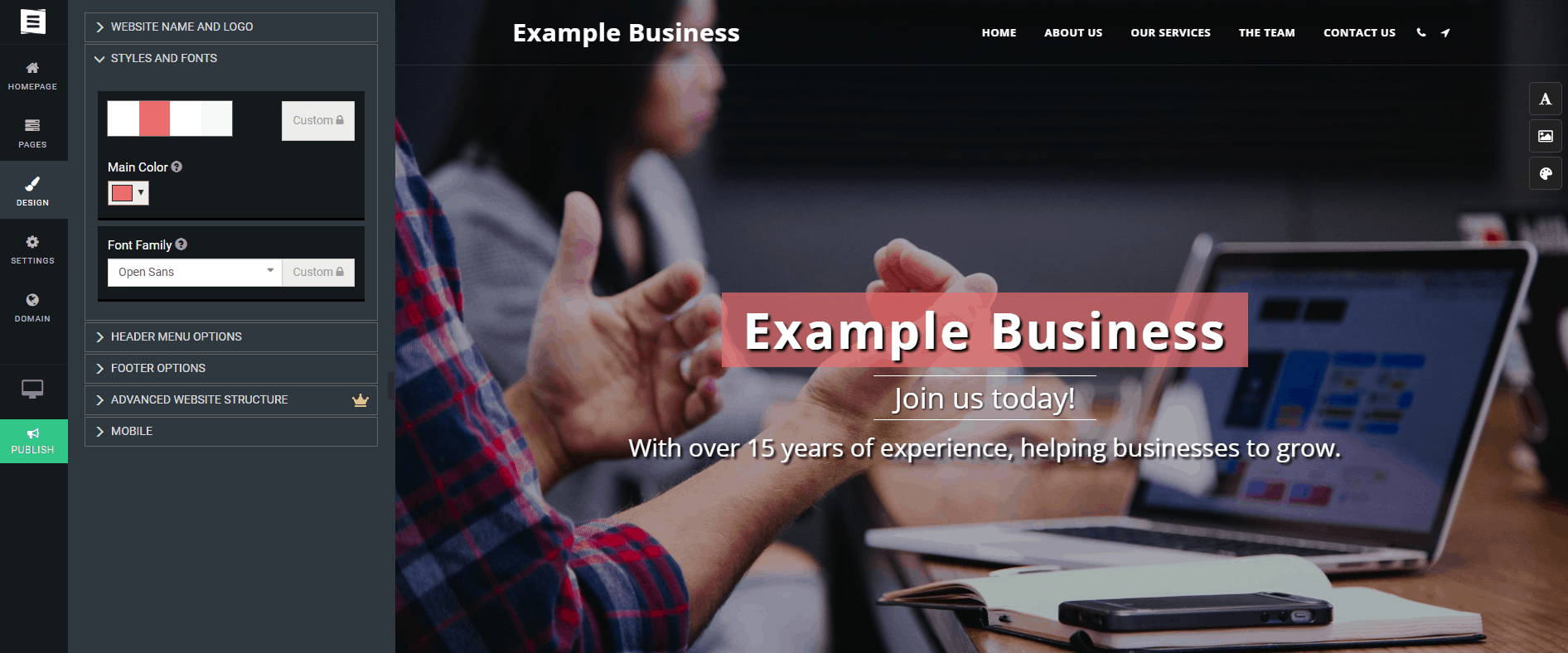 Use Site123 if:
You only need the basics and you want to make it quick. Wix gives you a huge amount of choice, but that can slow you down a lot. If you just need a simple online presence without all the bells and whistles and you want to get online in a matter of minutes, Site123 is for you.
Editing your website is overwhelming. Drag-and-drop editors give you a lot of design elements to work with, and it can be fiddly trying to position everything where you want it. If you don't care about customizing every detail of your site, Site123's sidebar editor is a refreshingly simple way to modify key design elements without affecting your site's layout or structure.
You don't want to pay for e-commerce functionality. If you want to casually sell a few products online, you can do so with Site123's free plan. E-commerce features are pretty limited at the basic level, like you can only accept offline payment methods, but you have a lot of freedom when it comes to adding and organizing your products, and tracking and managing orders.
SimpleSite is much like Site123 in that it really pushes its simplicity and easy, three-step setup process. If you don't have the time or desire to design and customize your site from the ground up, then you can just add your own content to one of SimpleSite's pre-made themes for a ready-to-go, fully-functioning website. The point-and-click editor is something different again, which you might even find more straightforward than Wix's drag and drop.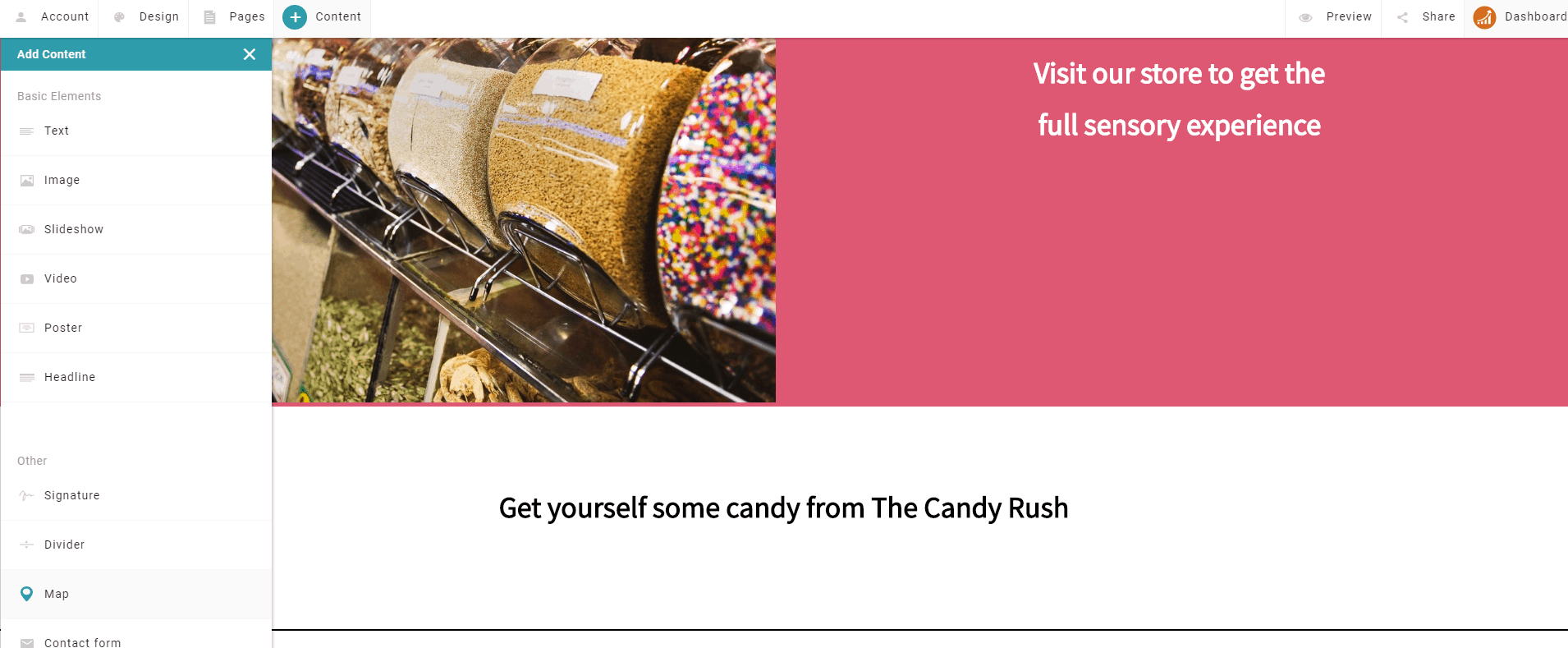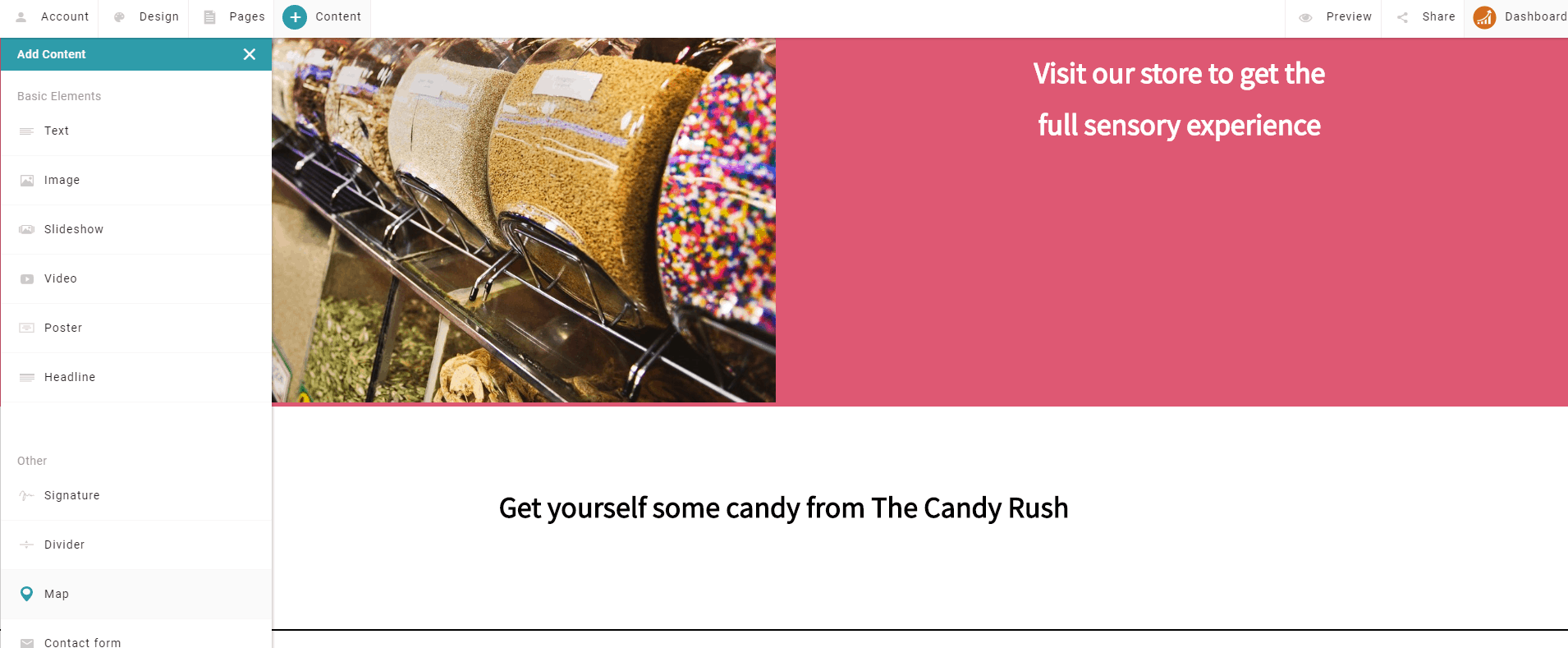 Use SimpleSite if:
You don't like using drag-and-drop editors. The Wix editor gives you a lot of freedom, but the lack of structure means anything can go anywhere and it can take some fiddling to format your pages the way you want. With SimpleSite, you just have to click on the element you want to add and it'll appear on the page in front of you – no restructuring or reformatting required.
You don't want to shell out for storage space. SimpleSite's free plan comes with unlimited site pages and unlimited photo and video storage. If you want to display a lot of images and video on your site, like in an online portfolio or CV, then this is the best platform to do so on a budget.
You have zero technical skills. Wix is definitely easy to use, but if you haven't experienced a drag-and-drop tool before, it'll take you a little while to get used to how it works. SimpleSite's literal point-and-click editor is so straightforward that even your grandparents could pick it up in a few seconds.
WordPress is probably the least beginner-friendly site builder here, but that doesn't mean it's hard to use or that beginners shouldn't give it a go. It's a more complicated platform with a steeper learning curve, but in return, you get more advanced features and total customization freedom. The editor uses a combination of point-and-click and drag-and-drop functionality, which can take some getting used to, but it's very fluid and intuitive once you know your way around.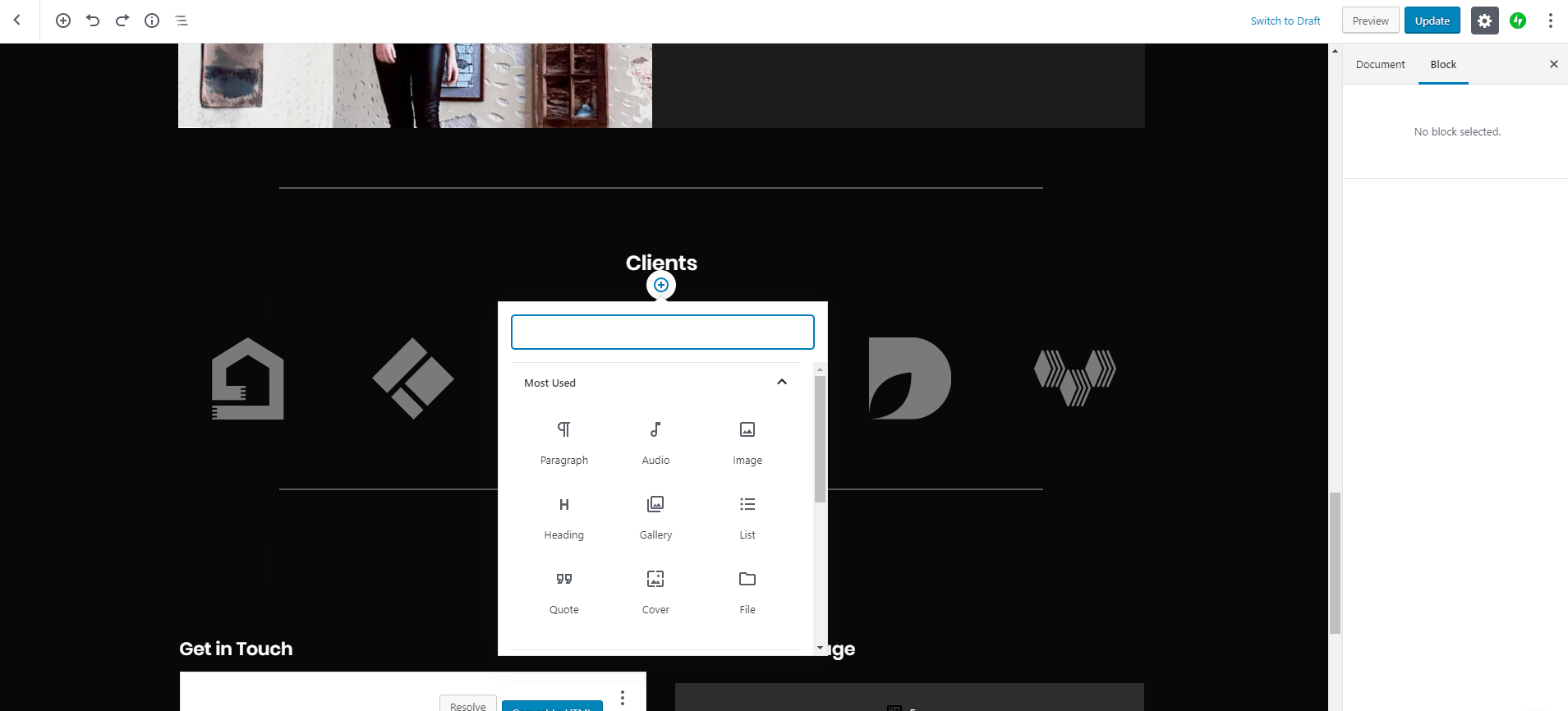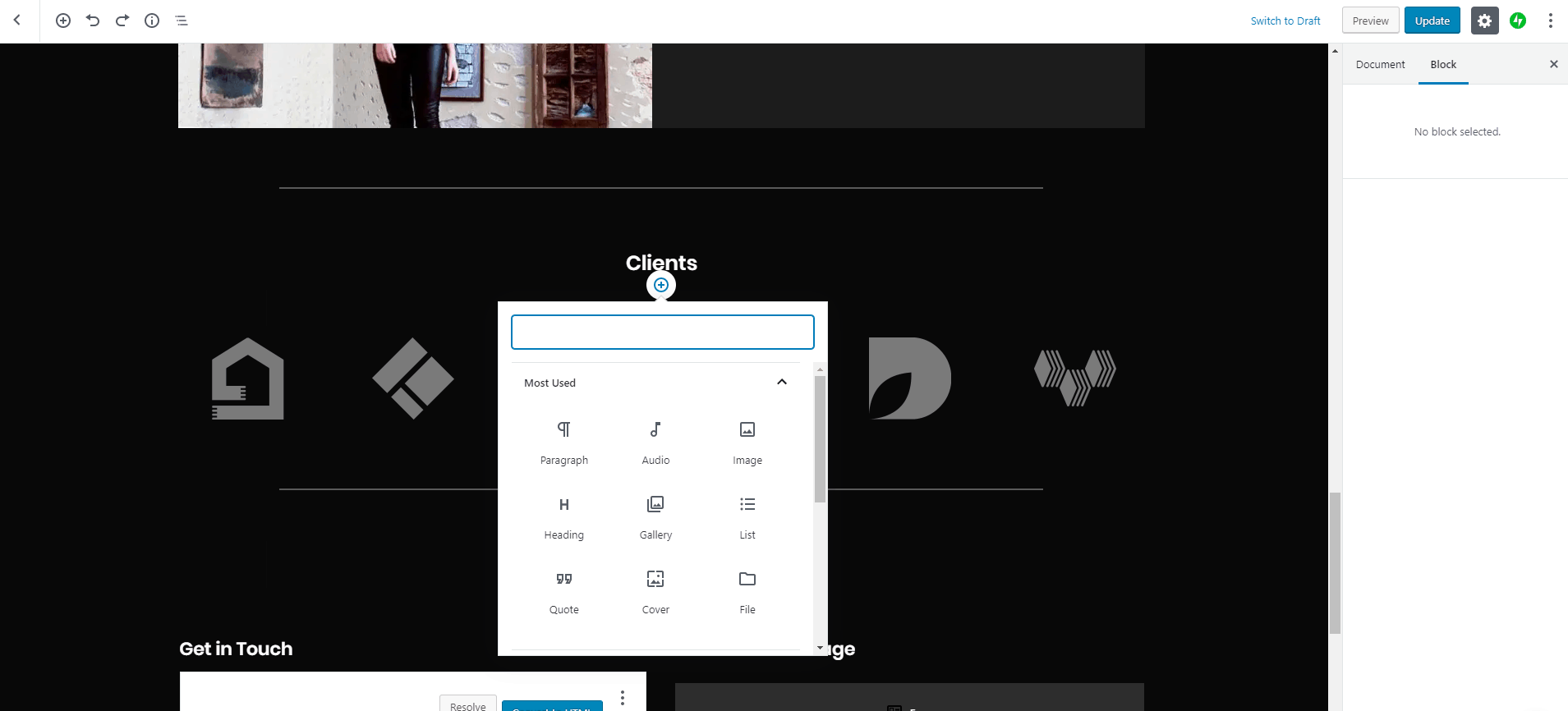 Use WordPress if:
You're building a complex website with a lot of features. You might find Wix too restrictive if you want to customize your site beyond what the editor offers. WordPress has the biggest library of plugins to add more tools and features to your site (yep, even bigger than Wix's App Market), and gives you advanced HTML and CSS editing capabilities.
You want full design control. Unlike Wix, WordPress lets you get into the backend and edit your source code. So if you know (or can hire) a developer, or you can learn some basic coding yourself, then the sky's the limit with what your website can do.
You're a serious blogger. WordPress started out as a blogging platform, and it's still the best tool to use if your focus is on creating, publishing, and managing a full-time content load. You can organize and schedule posts, manage user comments, track performance stats, and more right from your WordPress dashboard.
Weebly finds a nice balance between the simplicity of Site123 and the more advanced design capabilities of Wix or WordPress. The drag-and-drop editor is extremely easy to use – you'll pick it up straight away – and there's a good selection of 40+ high-quality themes which you can use out of the box, or customize your way. You can also add apps to enhance your site's functionality, and you don't need to be on a paid plan to do so.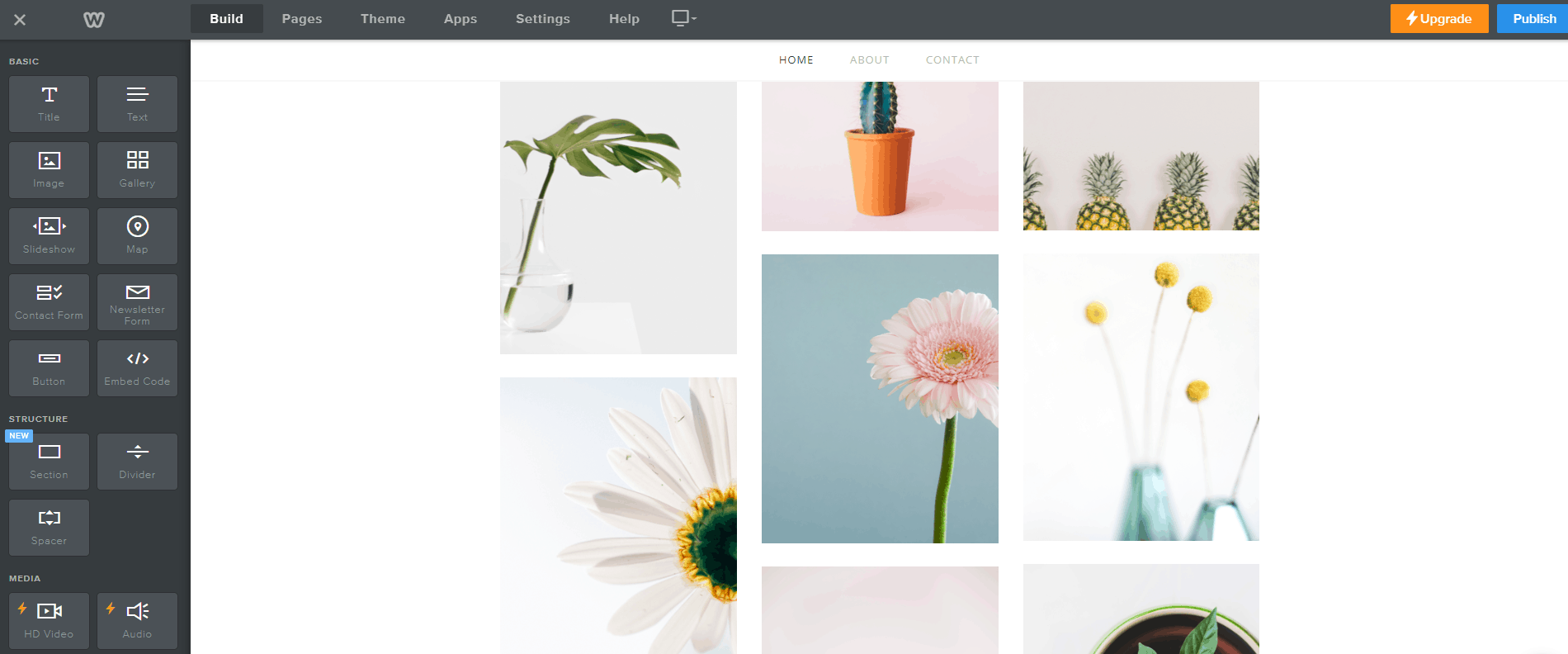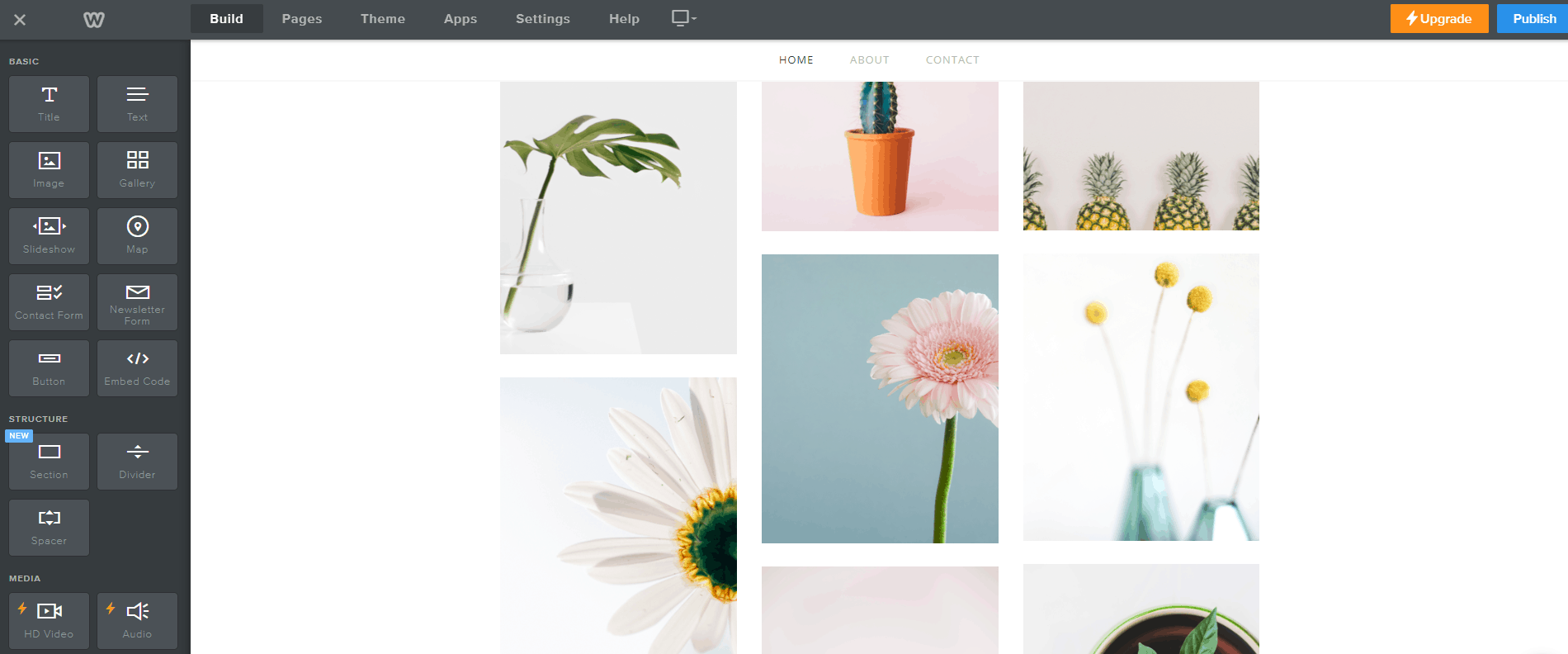 Use Weebly if:
The quality of themes is more important than quantity. There's not a lot of themes to choose from, but too much choice can be overwhelming. Weebly's themes are all high quality and well-designed, and you can customize every aspect to make your website feel like your own.
You can't settle on one theme to use. Weebly lets you switch themes whenever you want after publishing your site, which is something you still can't do with Wix. If you want to try out a few different themes, or you want more room for your website to grow, you'll have more flexibility with Weebly.
You run an e-commerce business. Weebly has made a big push for e-commerce in recent years, with built-in tools and features that make it incredibly easy to manage an online store at a large scale. You'll need to be on a paid plan to make full use of e-commerce on your website, but that's to be expected at a professional level.
Let's Build Your First Website!
Now you have everything you need to start building your own site. You know how to choose the right website builder, how to set up all the necessary pages and features, and how to make your site even better with some simple marketing tools.
Using Wix? Make sure you don't miss anything by following your very own step-by-step website setup guide – just log in to your Wix dashboard to find it. It covers basic setup as well as getting your site business-ready and extra tips for boosting traffic and building your audience.